The most sustainable mosque in the Netherlands
Mosque Enschede
The design deliberately opted for the addition of an avlu, traditionally a central place in a mosque. Usually this is an outdoor space, but here the avlu has been executed as a covered courtyard, making the building more flexible and spacious. This way, the mosque features a covered square for congregation with the possibility to expand the prayer room in the case of large events.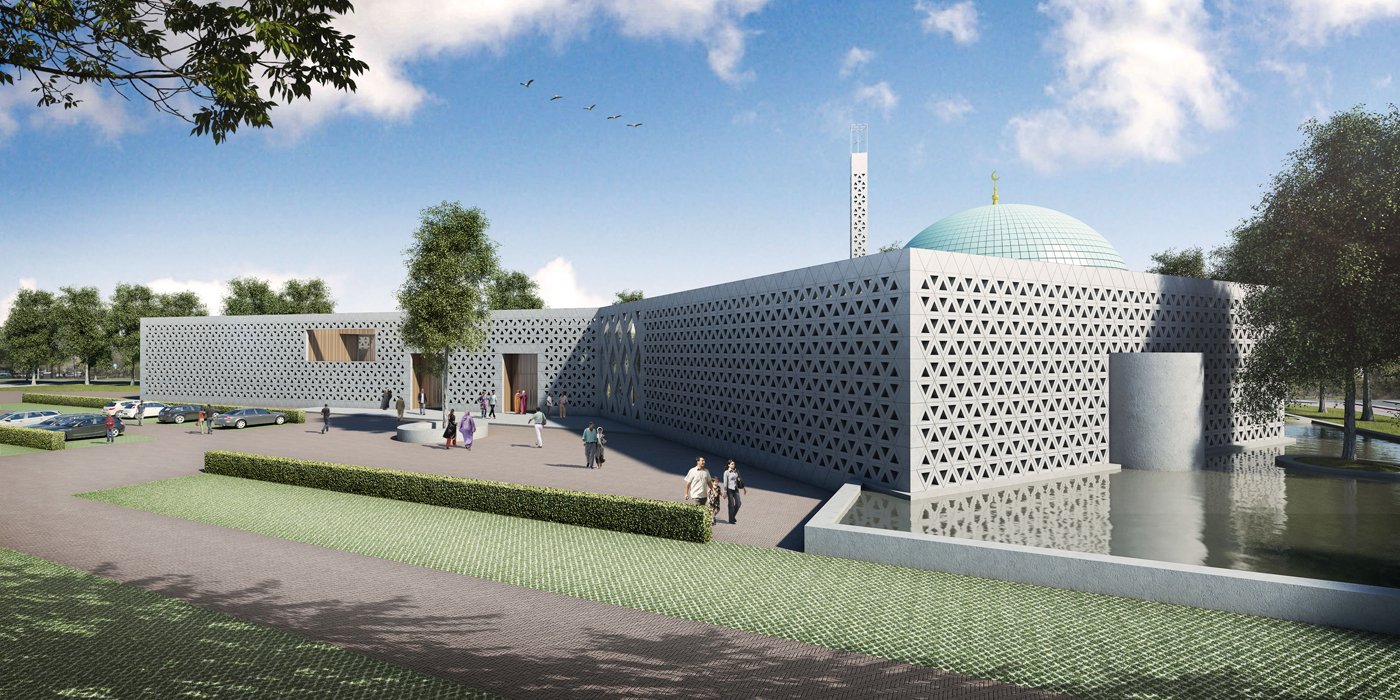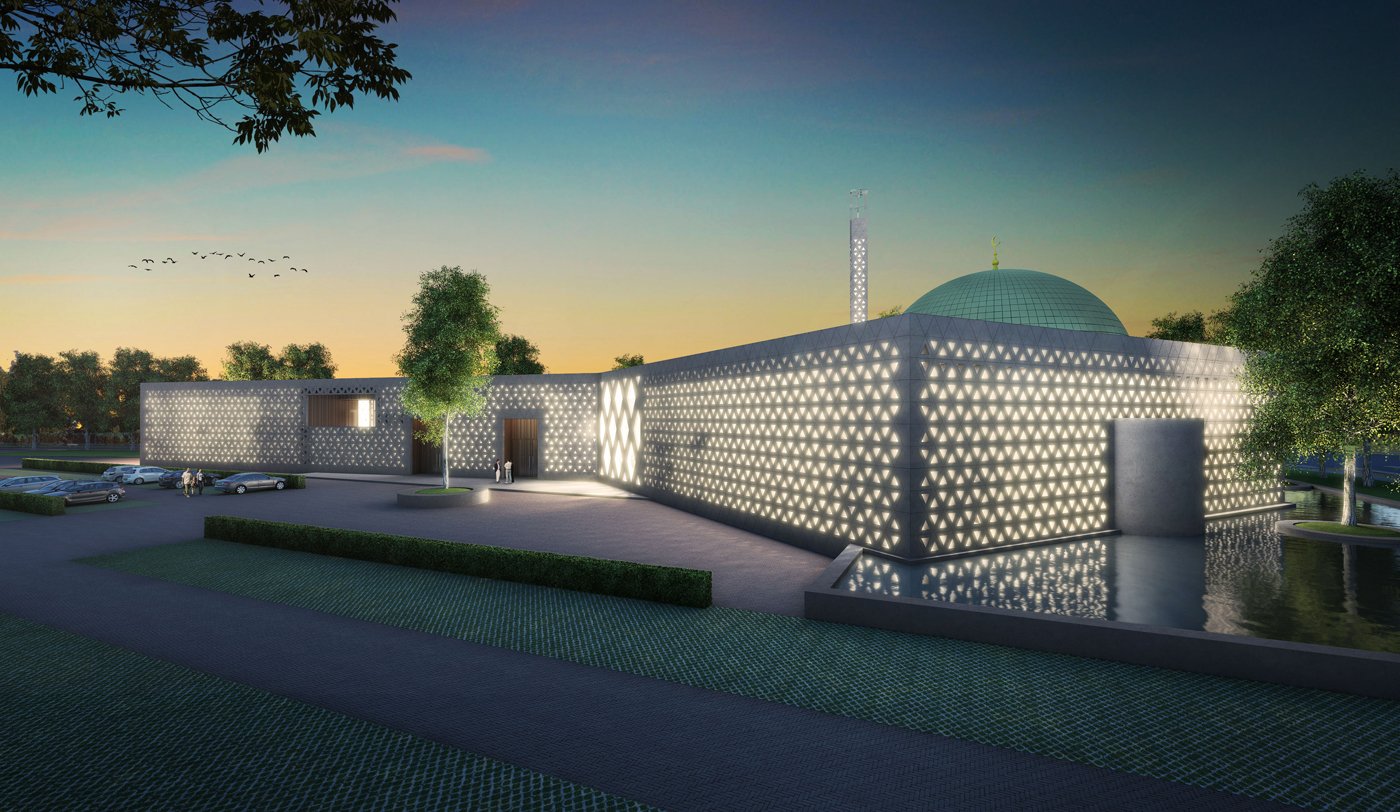 PATTERNS FROM THE TEXTILE INDUSTRY AND ISLAM
The first Turkish guest workers of Enschede worked in the numerous textile factories in Enschede and surroundings. The pattern in the facades is a direct reference to the weaving patterns that were made here, but at the same time are a modern translation of Islamic tile patterns. The facades are executed in concrete with a natural stone appearance and depending on the underlying functions, the open and closed nature of the facades is played with. For example, the prayer room has a fairly closed facade, in contrast to the avlu which is characterised by its openness.
Flexible and sustainable building
We have strived for a building that is as flexible as possible: a load-bearing hull with a flexible installation package has been designed for the middle zone and the conference room. This allows the building to grow along with any possible changes in the future programme.
Important sustainable aspects are:
the design results in a compact building so that the heat / cooling demand remains limited
the sedum roof provides a high insulation value and the buffering of rainwater that can be used in the grey water circuit
the avlu acts as a sort of conservatory and thus partly provides for the heating of the building in combination with a low-temperature underfloor heating and a heat pump
solar panels on the roof of the avlu and a windmill in the top of the minaret generate energy.