Contract signed for new construction Het Woolde in Hengelo
The new construction of building Het Woolde of care organisation Carintreggeland will go through: today the construction contract has been signed. The new Het Woolde will soon offer 84 nursing home places in two detached oval buildings. 36 people can live at the Woolderesweg, and 48 spaces will be built in the building at the Geerdinksweg. Both buildings are divided into groups of six residents who live together. Each resident has his/her own living/bedroom and bathroom, with a shared kitchen and livingroom per group.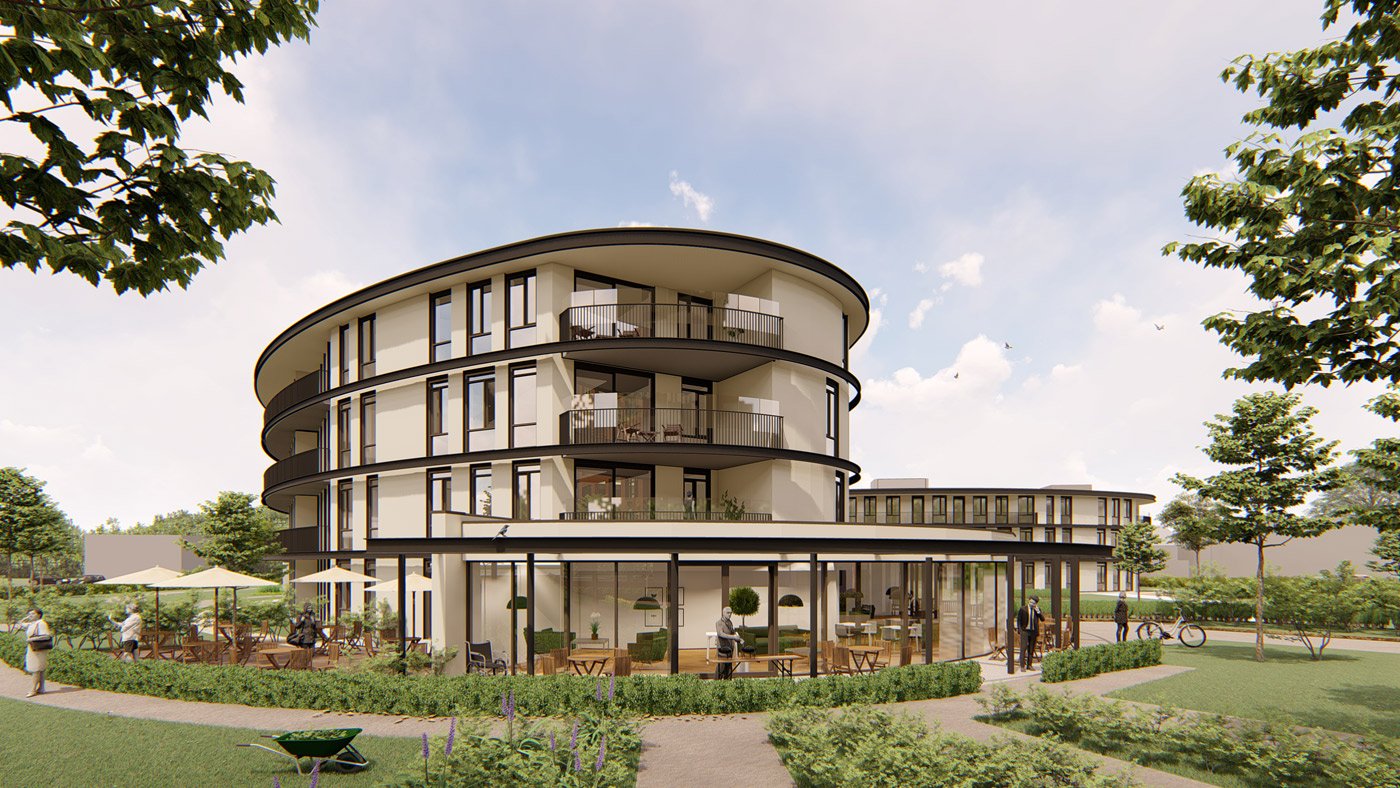 Construction company Kormelink is going to realise the robust new construction in phases on the site of the current residential care centre, which will first be demolished. The stucco buildings of three and four levels have been designed in such a way that the arrangements of living/bedroom + bathroom can easily be converted into apartments. The oval forms ensure that the buildings look different from any point of view, to the benefit of the spatial experience from within. On the ground floor of the four-storey building, a conservatory-like meeting space with a coffee corner will be placed at the outside.