Submission for design competition Yunus Emre mosque Almelo
The current Yunus Emre mosque in Almelo (1974) is the oldest mosque in the Netherlands, which was built especially for that purpose. Meanwhile, the sympathetic building on the Bellavista street has become too small for the local, Islamic community. Both the large prayer room as well as the ancillary spaces for social activities are in dire need of expansion. For this reason, the Islamic Foundation Almelo has invited IAA Architecten to submit a proposal for the new mosque as part of a limited design competition.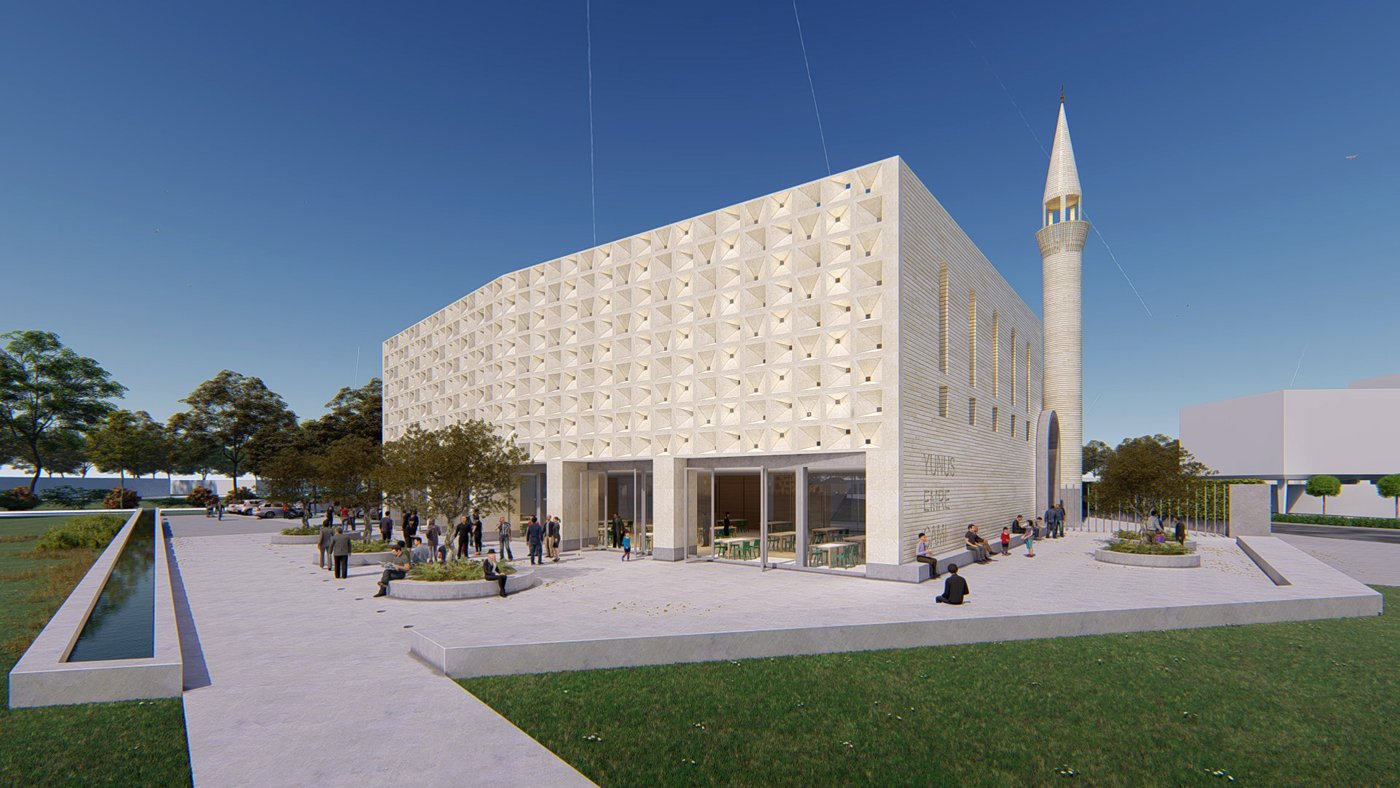 TRADITION CONNECTED WITH MODERNITY
The design of IAA Architecten connects tradition with modernity. The bold, geometric shapes cite both the earliest of Turkish mosques as well as the clarity of modern architectural language. The typical geometric ornamentation on the facades is a link between traditional, Islamic art and contemporary Dutch design. And the combination of Turkish natural stone and Dutch bricks symbolically connects the two cultures that come together in this place.