Temporary hotel pavilion at GrensWerk Festival of the Arts
Night at the Museumlaan
In 2010, GrensWerk Festival of the Arts and Architectuurcentrum Twente gave young architects the assignment to design two temporary pavilions in the Enschede district of Roombeek, together with artists. On plots at the Museumlaan which had not yet been sold, between modern villas designed by renowned architects, the pavilions had to enter into a dialogue with the (festival) audience for three weeks. Marko Matic and Rick Bruggink designed a temporary hotel at Museumlaan 5 in collaboration with Polish artists Jan Smaga and Aneta Grzeszykowska, which was open from 25 September to 12 October 2010.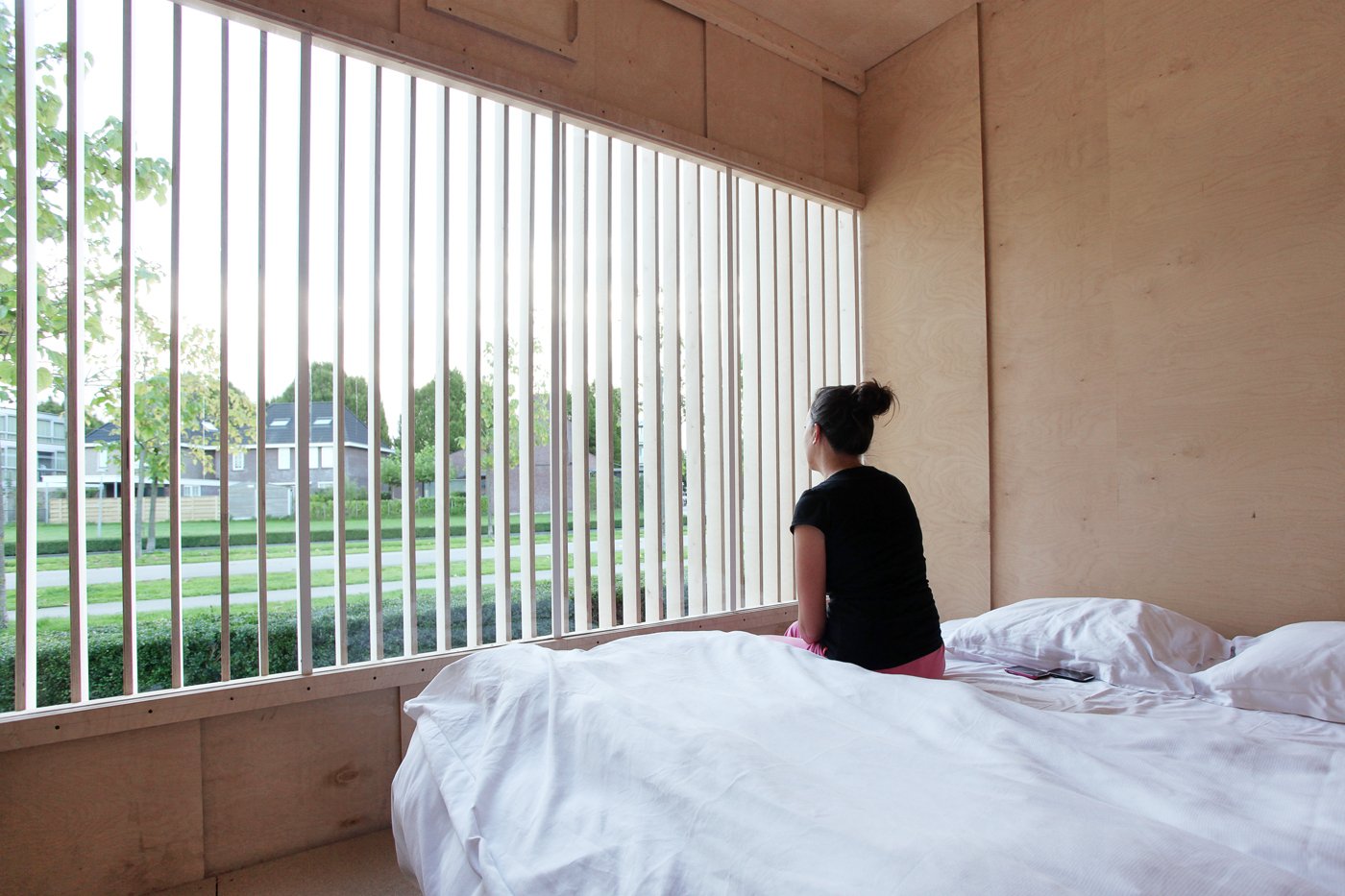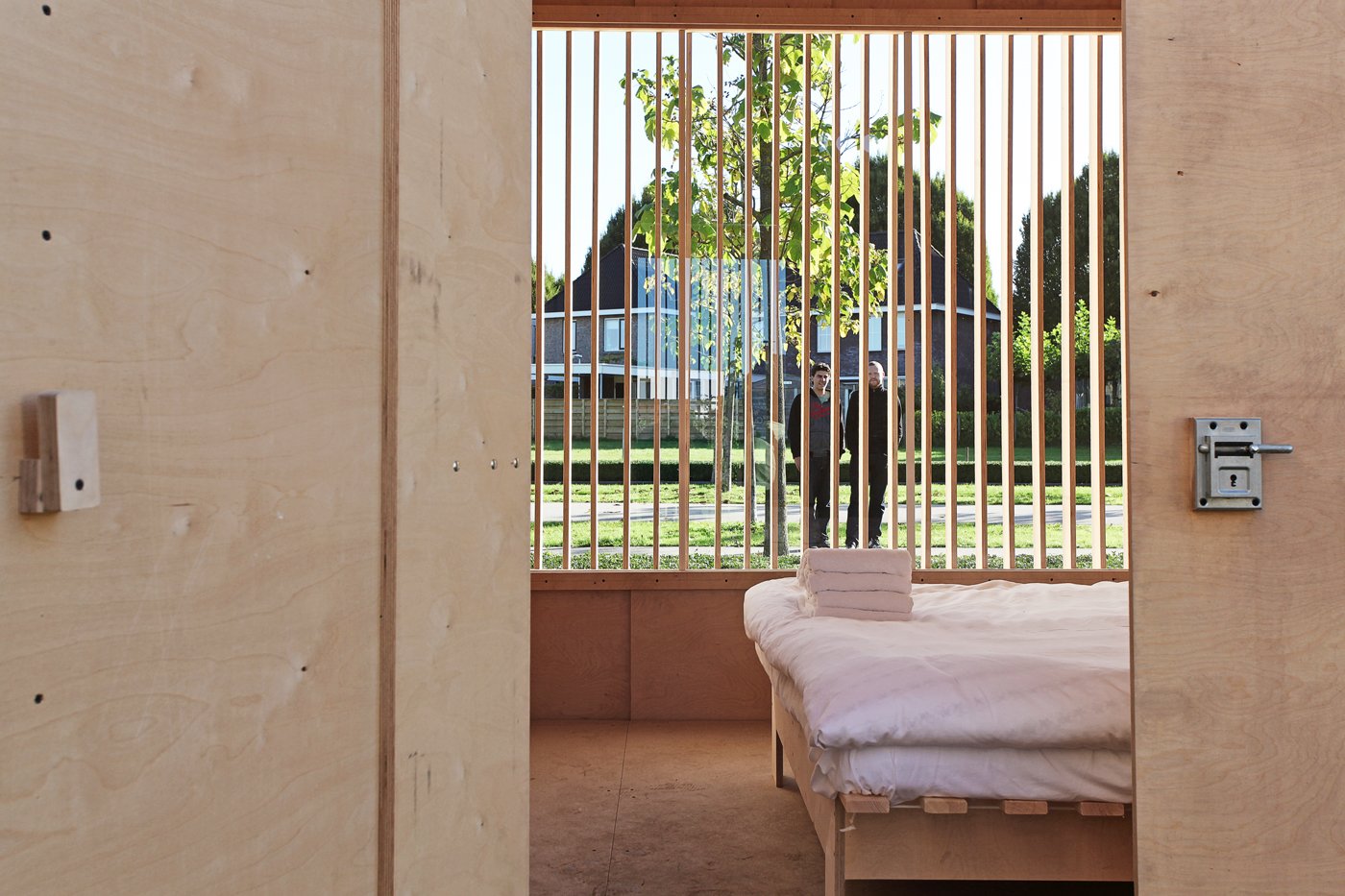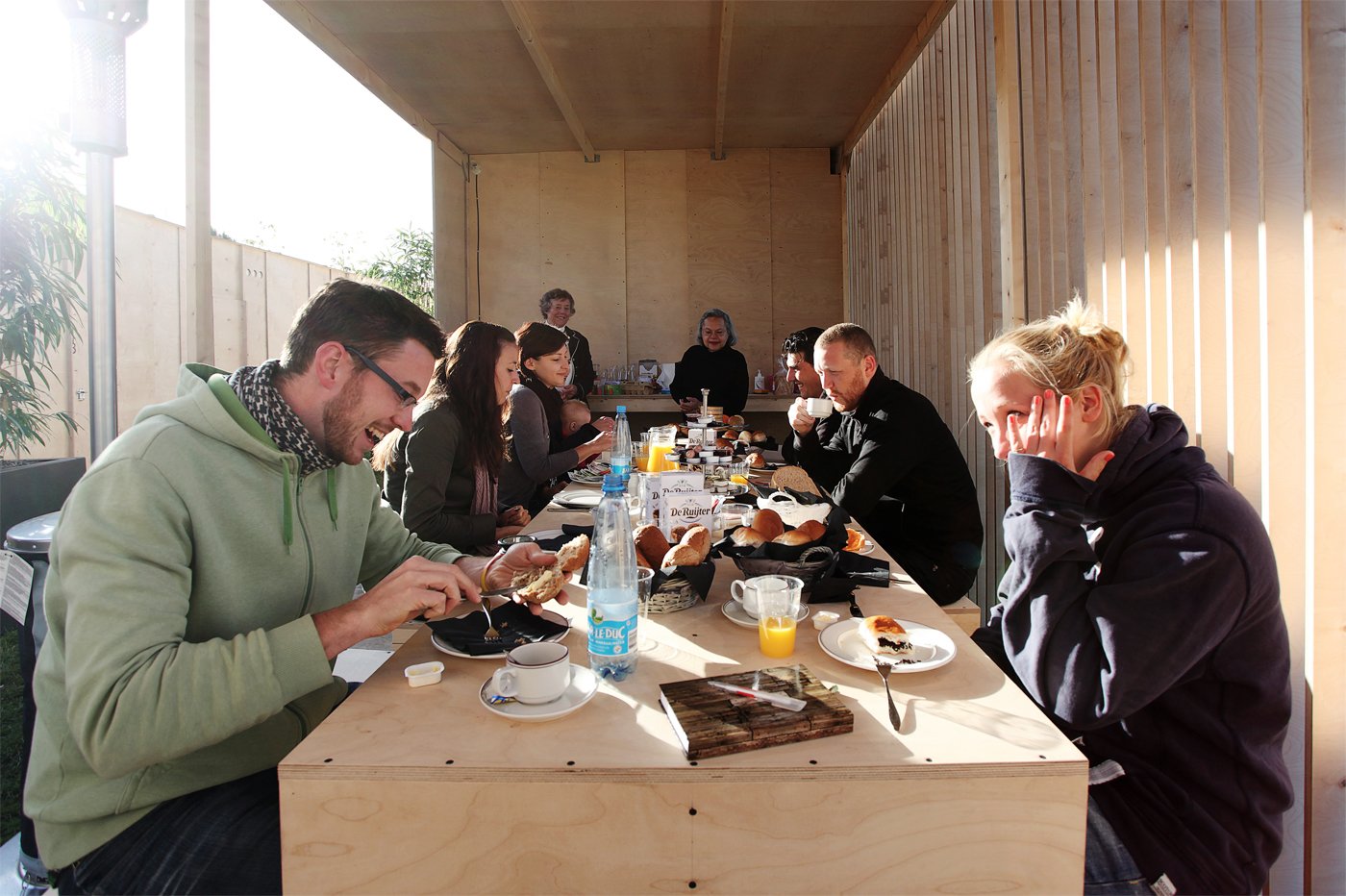 WATCHING AND BEING WATCHED: HOW DOES THAT FEEL?
Since the reconstruction of the Enschede district of Roombeek after the fireworks disaster in 2000, the district is familiar with the phenomenon of disaster tourism, which has now been followed up by architectural tourism. In particular, the residents who returned to the area 'het Roomveldje', experience the visitors and the being watched as a nuisance, "as if we were monkeys in a zoo". The designers wanted to react to this phenomenon with the pavilion.
The pavilion was designed as a temporary hotel. It had five separate bedrooms without curtains overlooking the Museumlaan. Behind this was a garden with shared facilities, such as a toilet, shower and breakfast space. All of this was shielded by a wall of slats, giving the project the appearance of one object. Depending on the position of the viewer, the pavilion was either open or closed. The entire project including the furniture was made of birch plywood.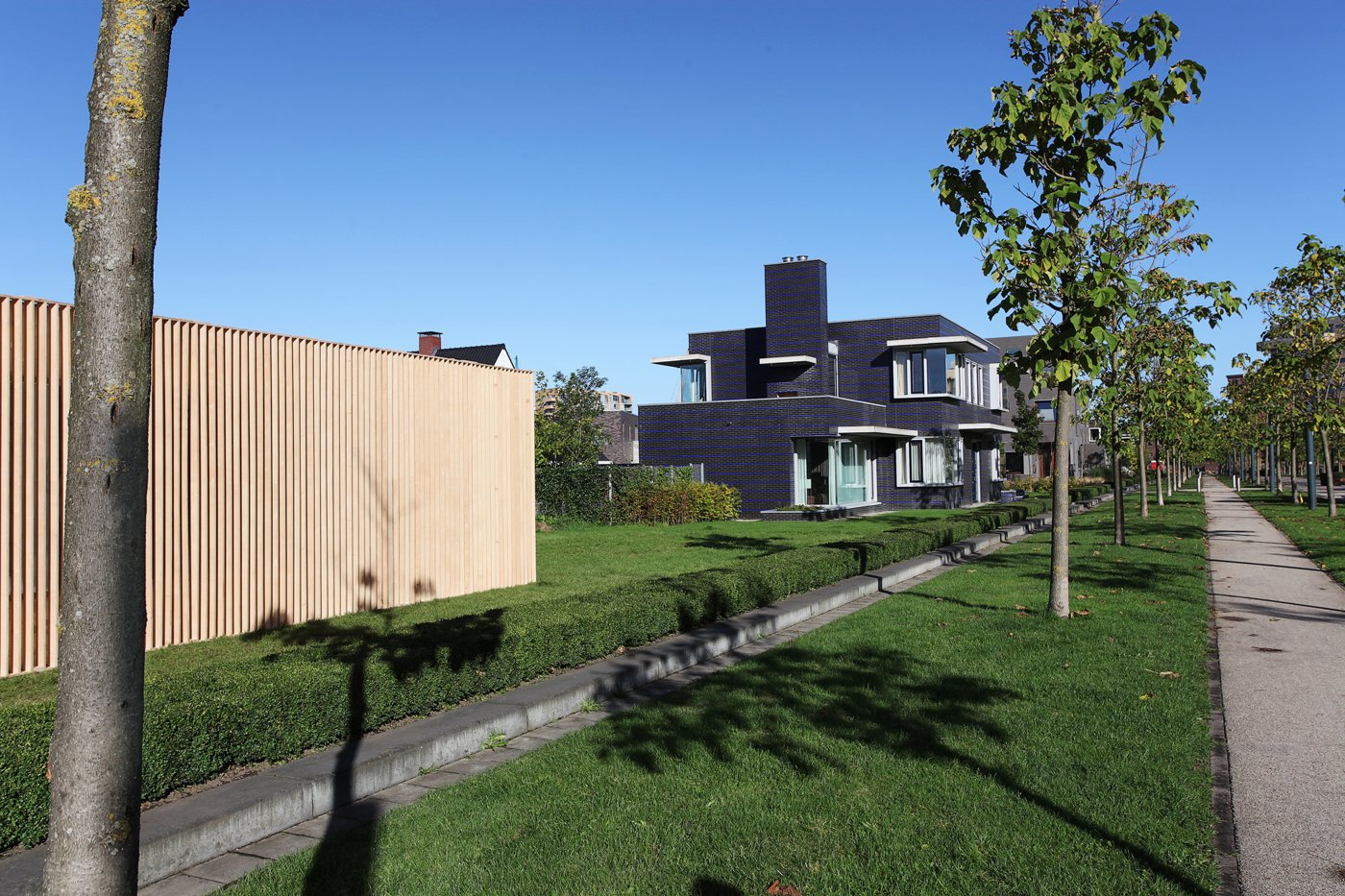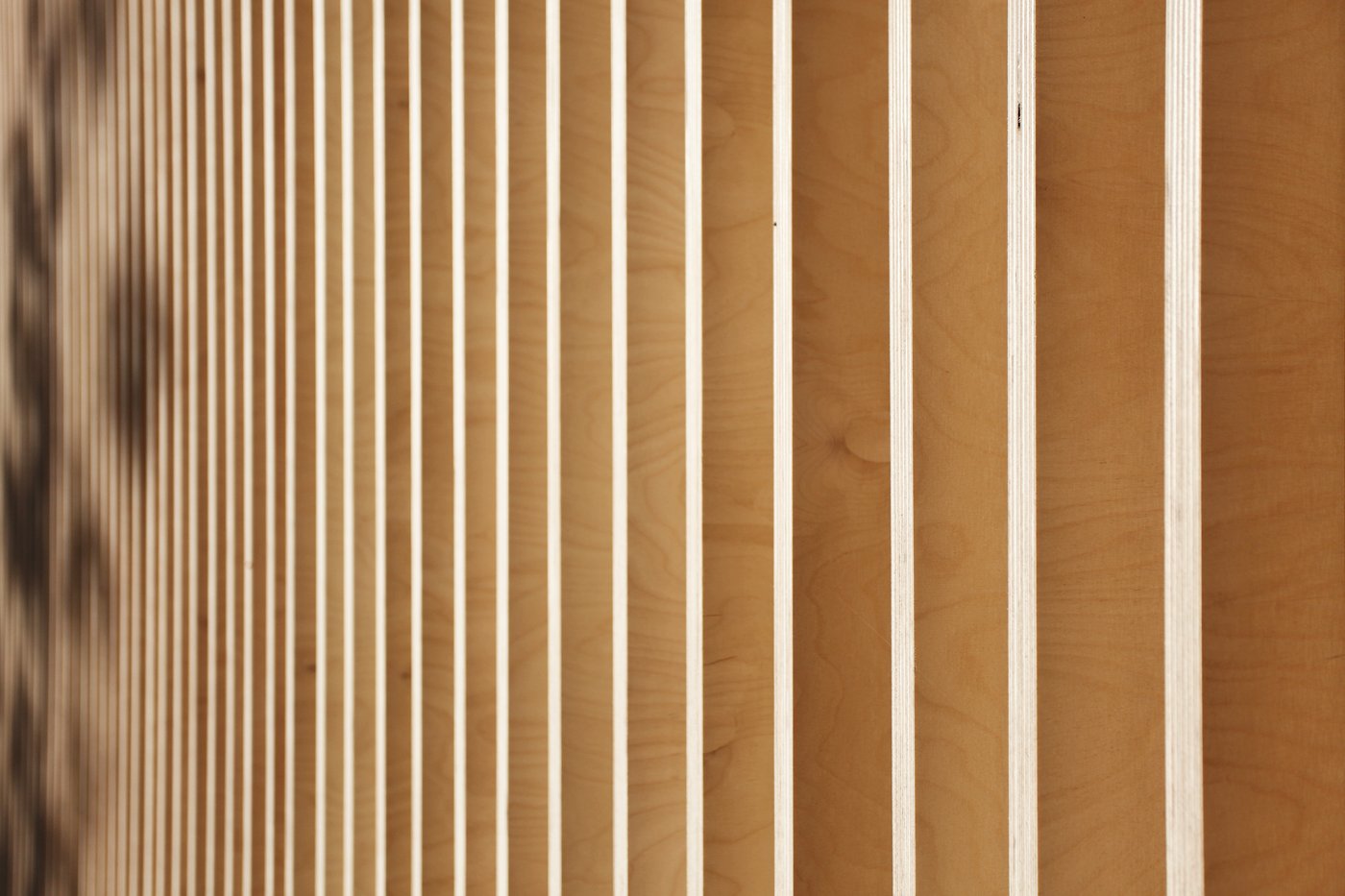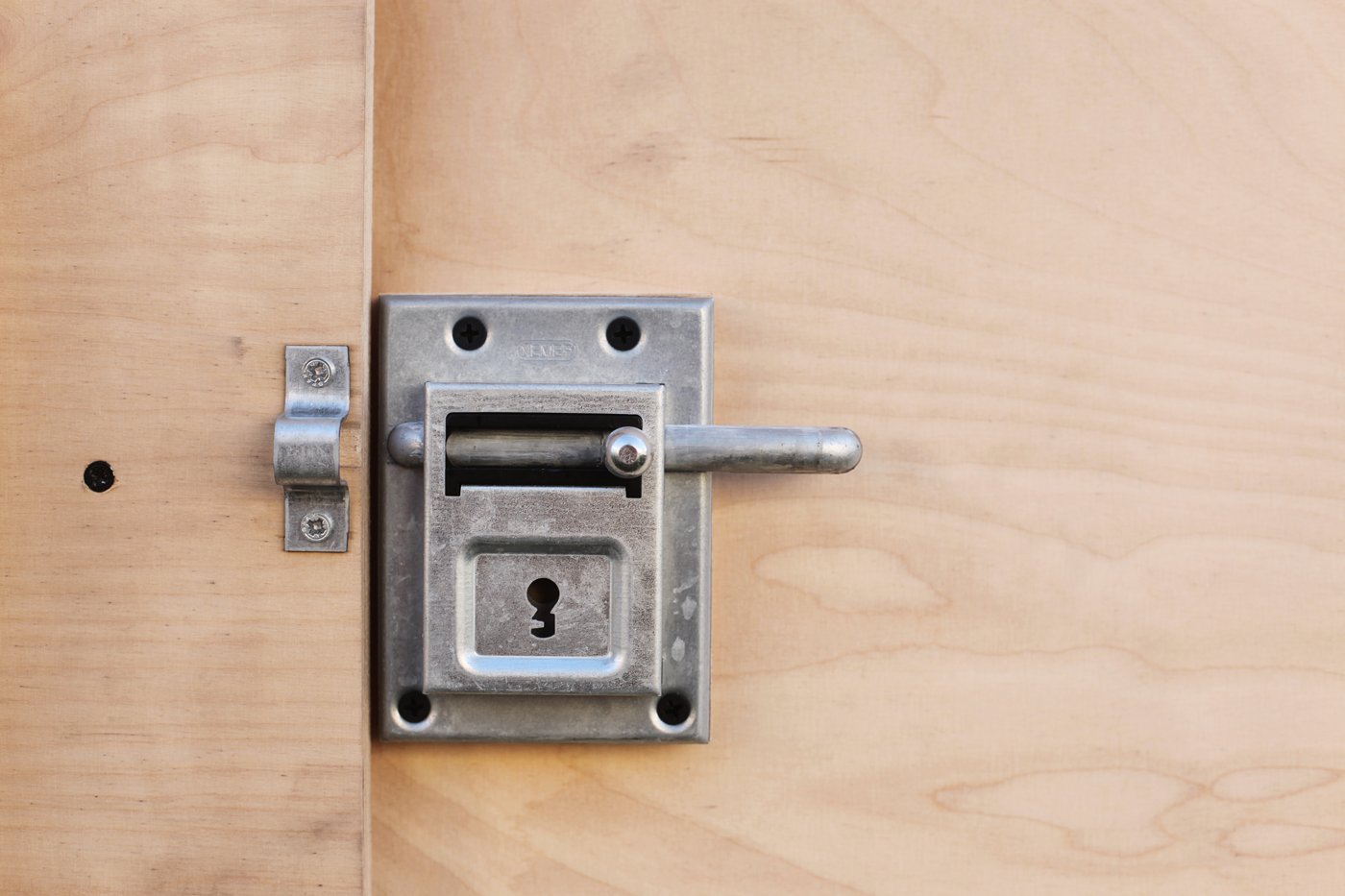 Theatre play in public space
By giving the pavilion a hotel function, in an architecture that allowed for a permanent view, the mechanism of watching and being watched could be made tangible in a simple way. That which was uncomfortable could be pointed out. Due to the presence of hotel guests, the building was occupied day and night. Outsider and hotel guest alike were part of a theatre play that carried the title (architecture) tourism, offering both parties food for thought.