Co-commissioning residential tower HOGE Vrijheid in The Hague
Martijn van der Hijden in collaboration with IAA Architecten
A residential tower with completely different dwellings, both inside and out. HOGE Vrijheid (HIGH Freedom) is the winning design of the competition BouwenOpElkaar (BuildingOnEachother - BOE). The 70 meter high residential building will be located in the Petroleumhaven in The Hague.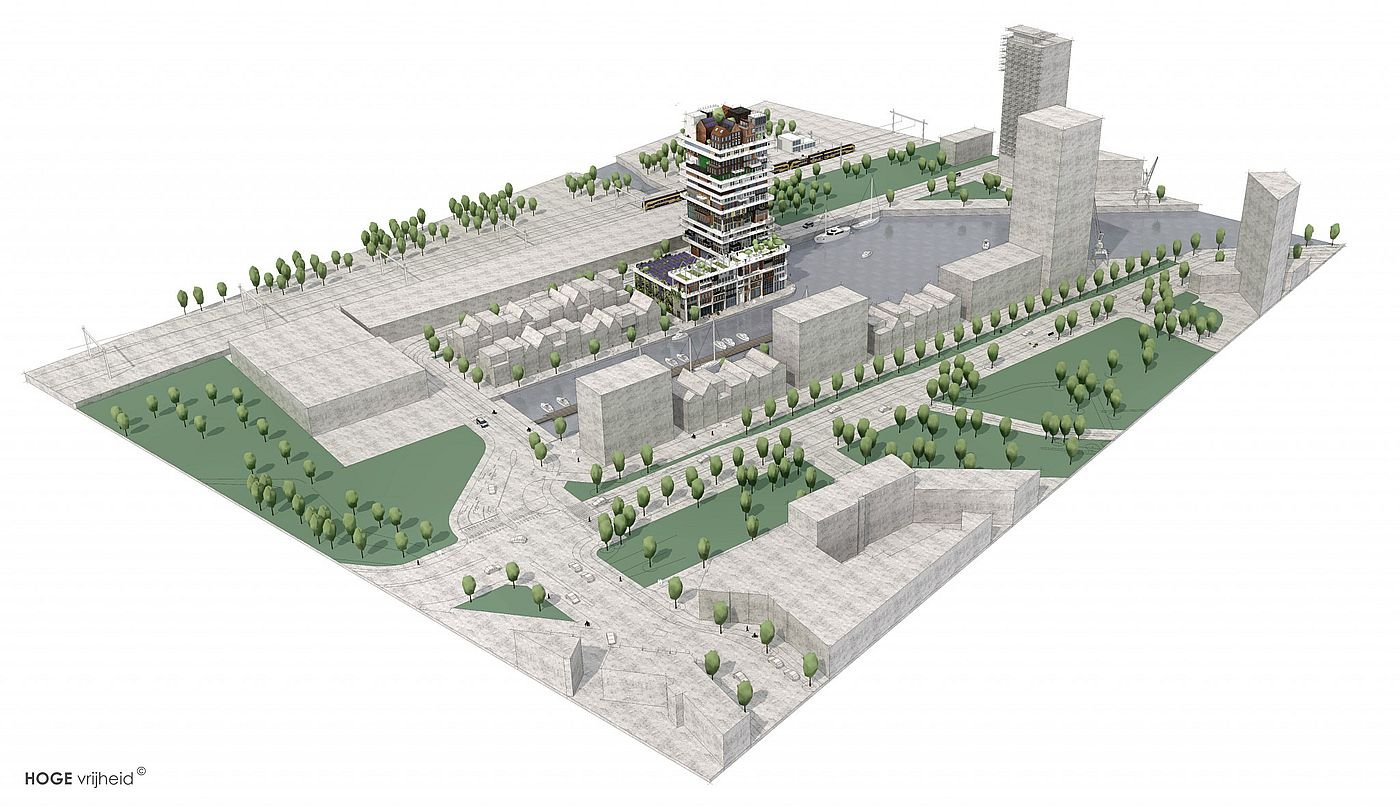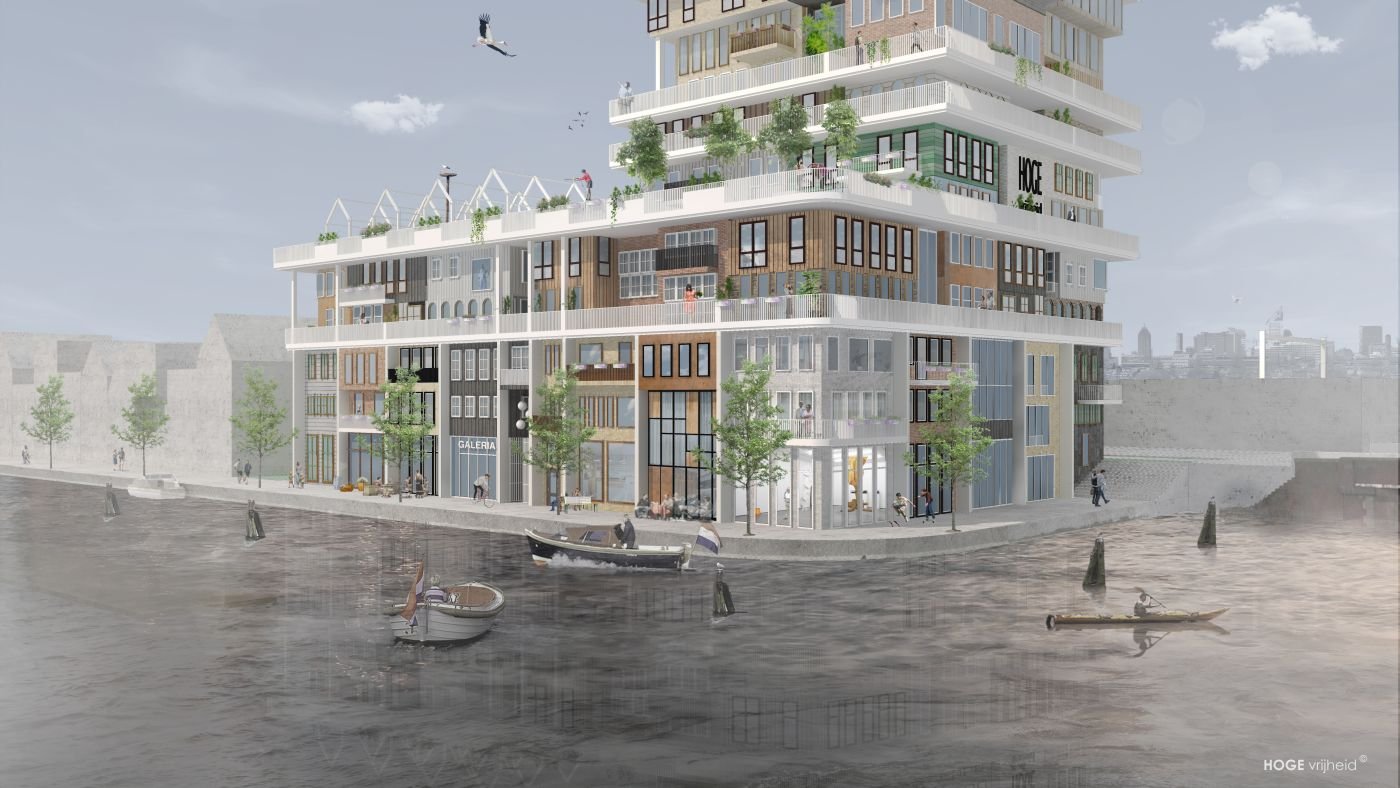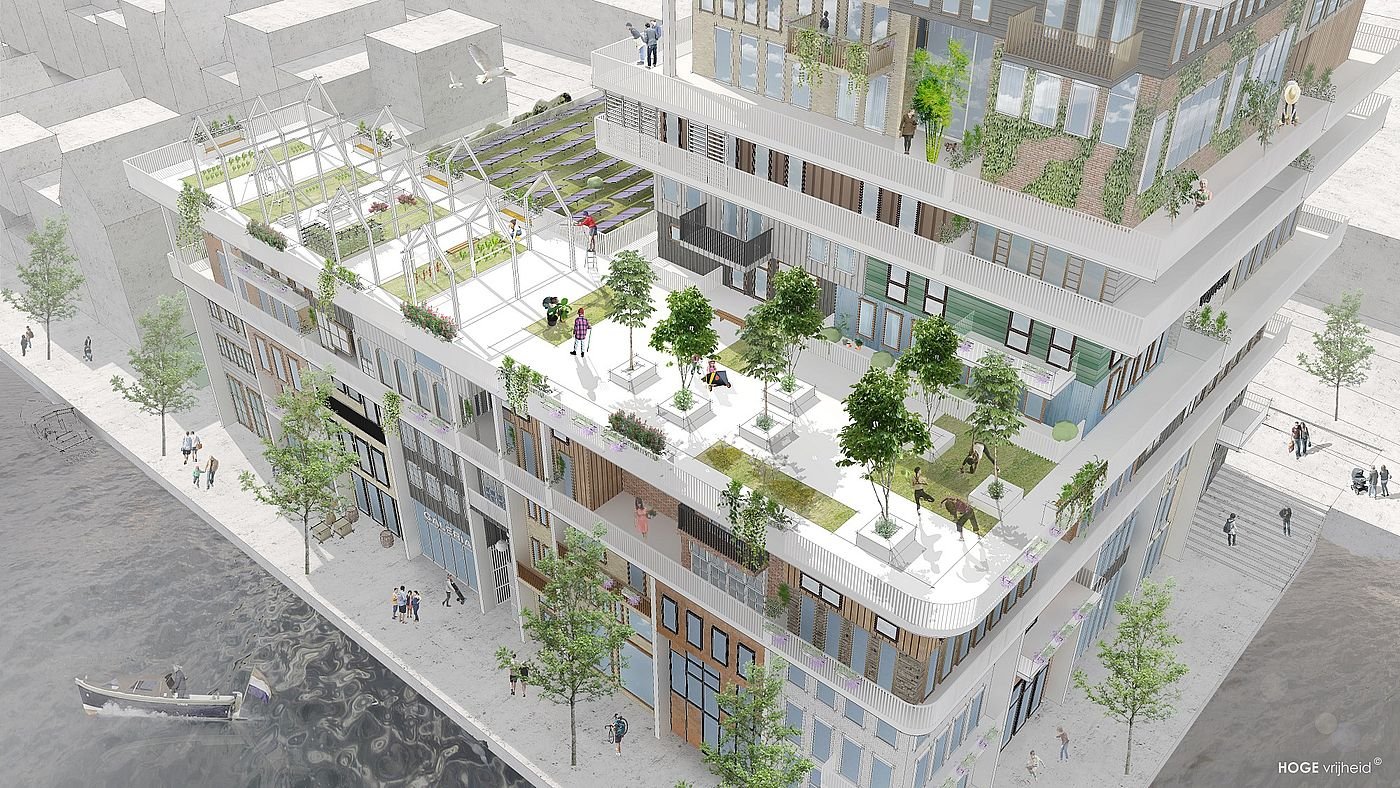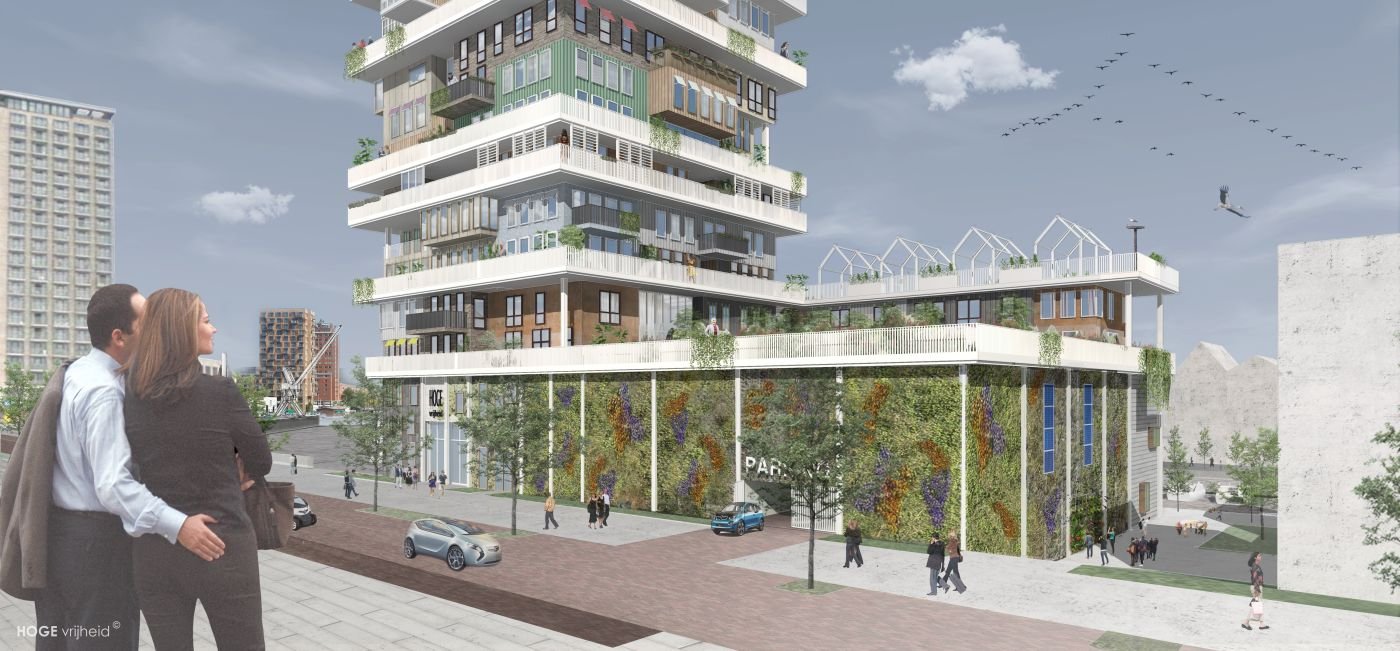 HOGE Vrijheid is an exceptional project in the Netherlands. For the first time, it is possible for the individual buyer to assemble the location, facade, living area, number of floors and the floor plan of their home in a 70 meter heigh residential building. The buyers as a collective also determine the appearance of the building.
Councillor Joris Wijsmuller (Housing) about this special project: 'We have been working hard over the past few years to realise sufficient housing to meet the demand. Important for this Municipal Executive however, was to build as diversely as possible. Collective Private Commissioning (CPO) and Small-scale Commissioning (KO) have really found a good place in The Hague.'
In 2013, the BOE-Lot Contest started with an idea competition for a residential building, the most important demand of which was co-commissioning. From this competition, three designers were selected who subsequently developed a concrete plan with a developer. These plans were then submitted to the municipality. The jury assessed that there was a lot of room for the buyers in the plan of HOGE Vrijheid, and that they would receive good guidance. What is special about the plan is that the crown on the building, typical of the Hague high-rise buildings, is made up of completely different dwellings.
In addition to co-commissioning, spatial quality and sustainability have also been key factors in awarding the contract to the HOGE Vrijheid plan. The building is gas-free and energy-neutral.
'HOGE Vrijheid will become a sensational building, a building which illustrates that individual freedom comes first. The diversity of this high-rise building in this way reflects the diversity of contemporary society,' says architect Martijn van der Hijden.
Now that the award is final, the design of approximately one hundred dwellings will be further elaborated in consultation with buyers. The plan is drawn up by the combination of Vink Bouw B.V., Martijn van der Hijden architecten, IAA Architecten, Urbannerdam, BREED Integrated Design, Techniplan Adviseurs en DPA Cauberg-Huygen.
Are you interested in living here? You can register via the website HOGE Vrijheid.