The Urban Garden: Naturally Industrial
Development vision
Commissioned by the landowner and a property developer, IAA Architecten created a development vision for an industrial site. A site waiting for a new future. Our ambition in doing so was to integrate the history and current characteristics into that new future.
At first glance, not everyone will immediately recognise the existing qualities. But in a country where space is becoming increasingly scarce and the need for productivity space ever greater, a place like this should not simply be lost. Space for creativity should be cherished and forms the basis for a unique new residential environment. The urban garden intertwines industrial character with natural living.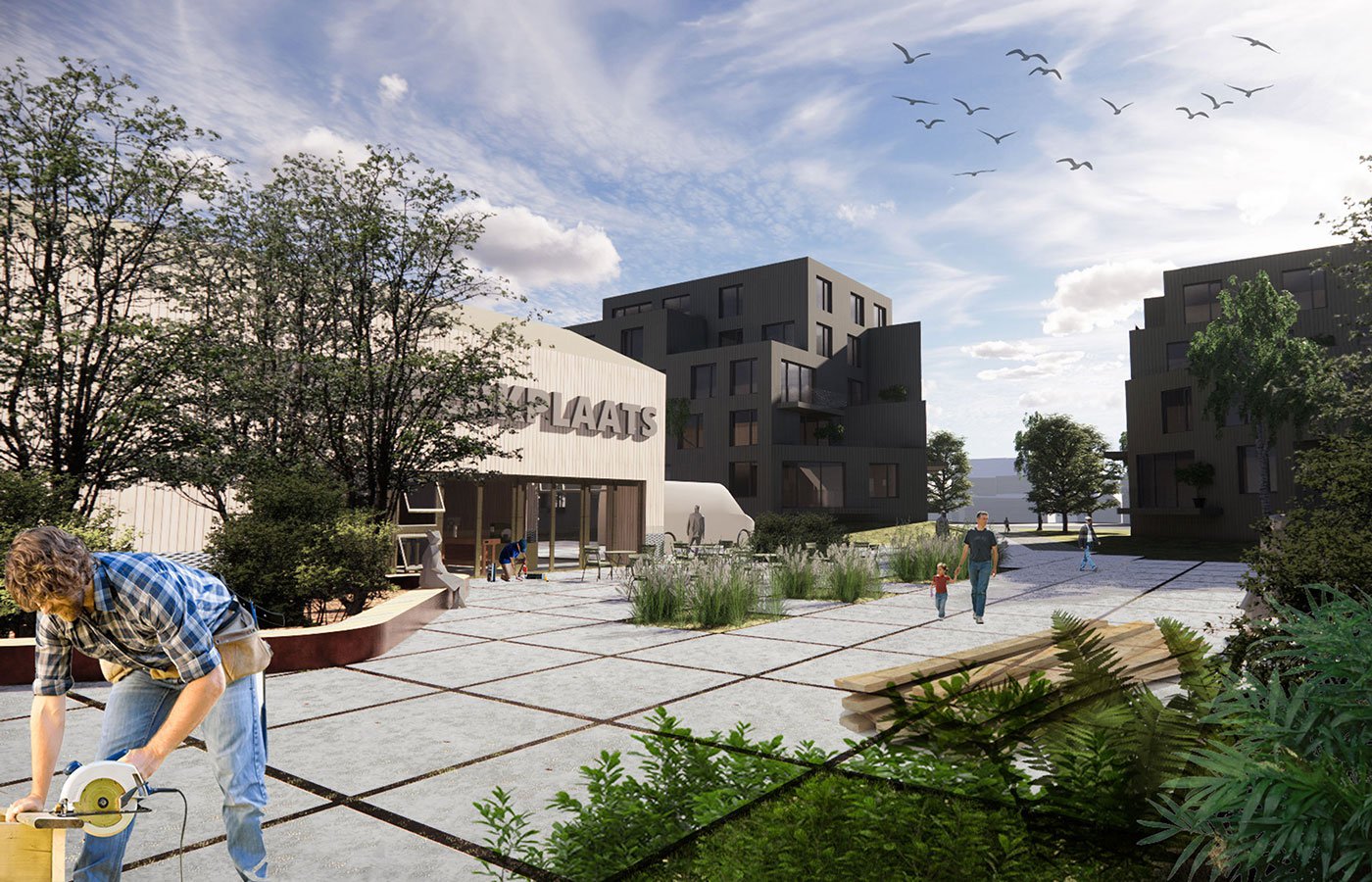 Industry forms the DNA
The site is currently an industrial estate consisting of businesses, parking and large-scale retail. We want to use this DNA and the size and scale of the industry to create a unique industrial and natural residential environment. A place for people who know how to tackle anything, with room to create in a calm environment. Working manually is the connecting factor here and this comes together in the workshop at the centre of the plan area.
To fit the plan into its surroundings, connection is sought with the existing landscape polder framework. This structural carrier forms the basis for the design. The polder landscape close to the village is characterised by the wooded banks that result in various landscape chambers. Together with the characteristically long lines, these form the basis for the lay-out of the industrial garden.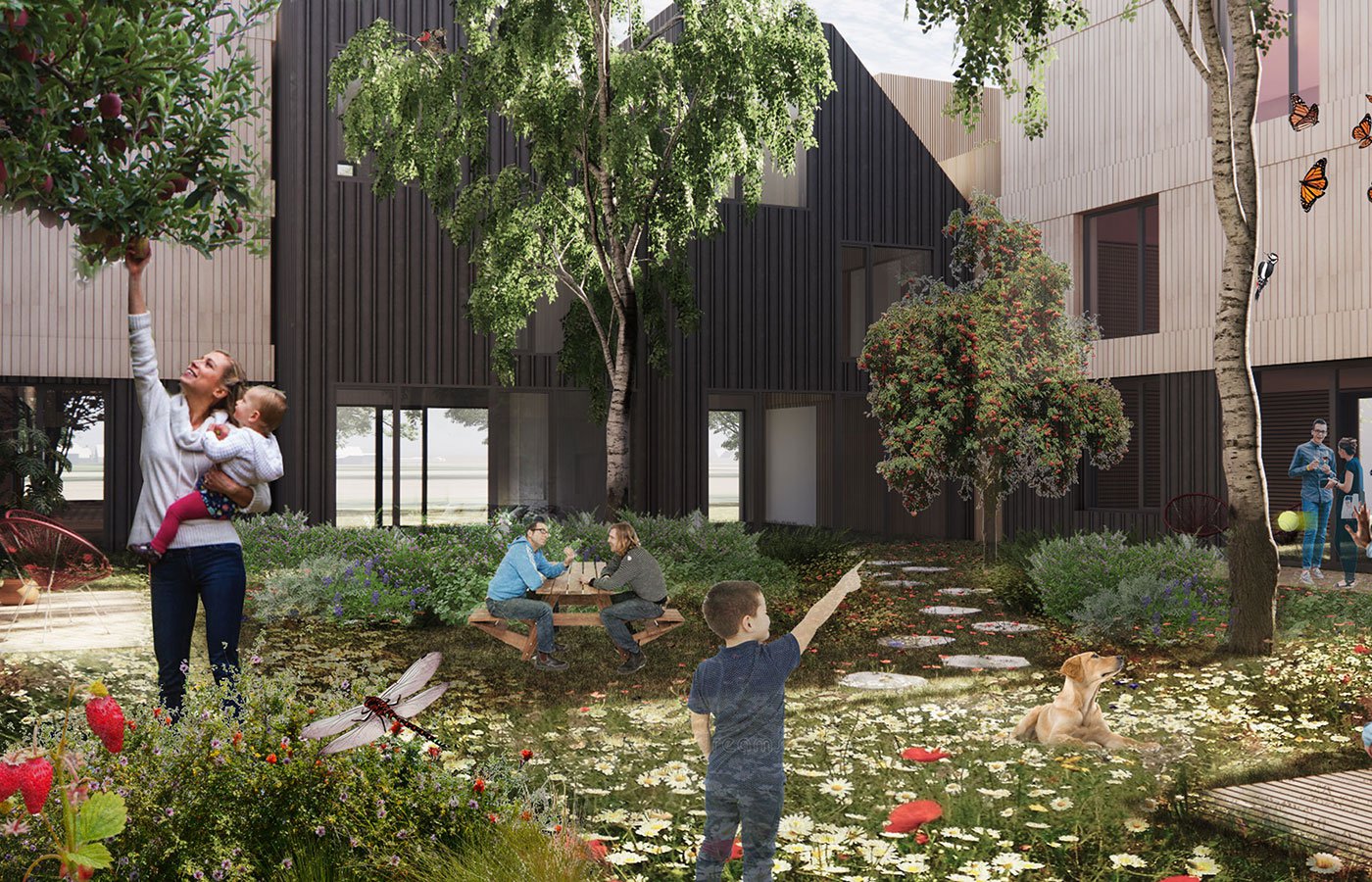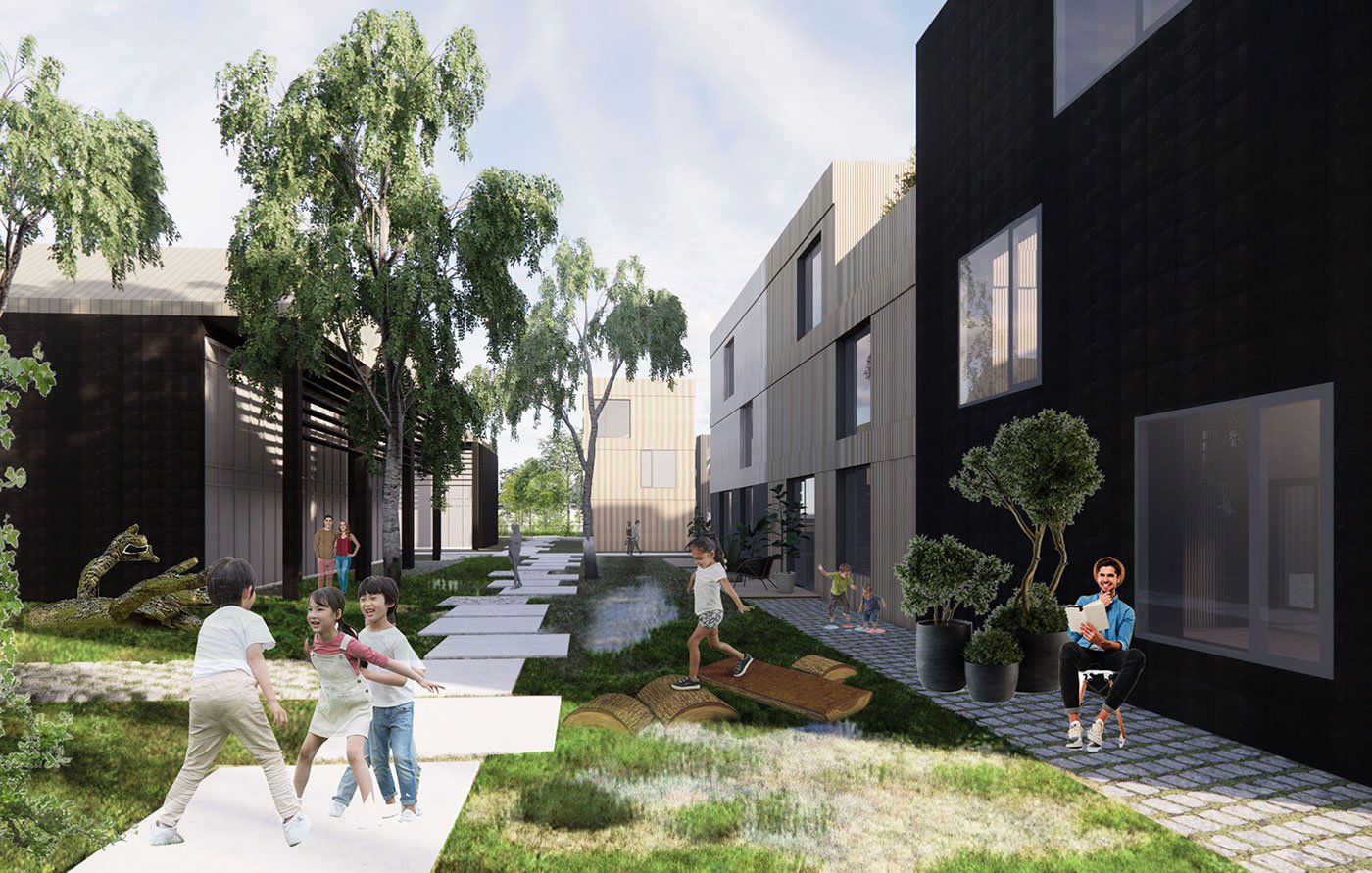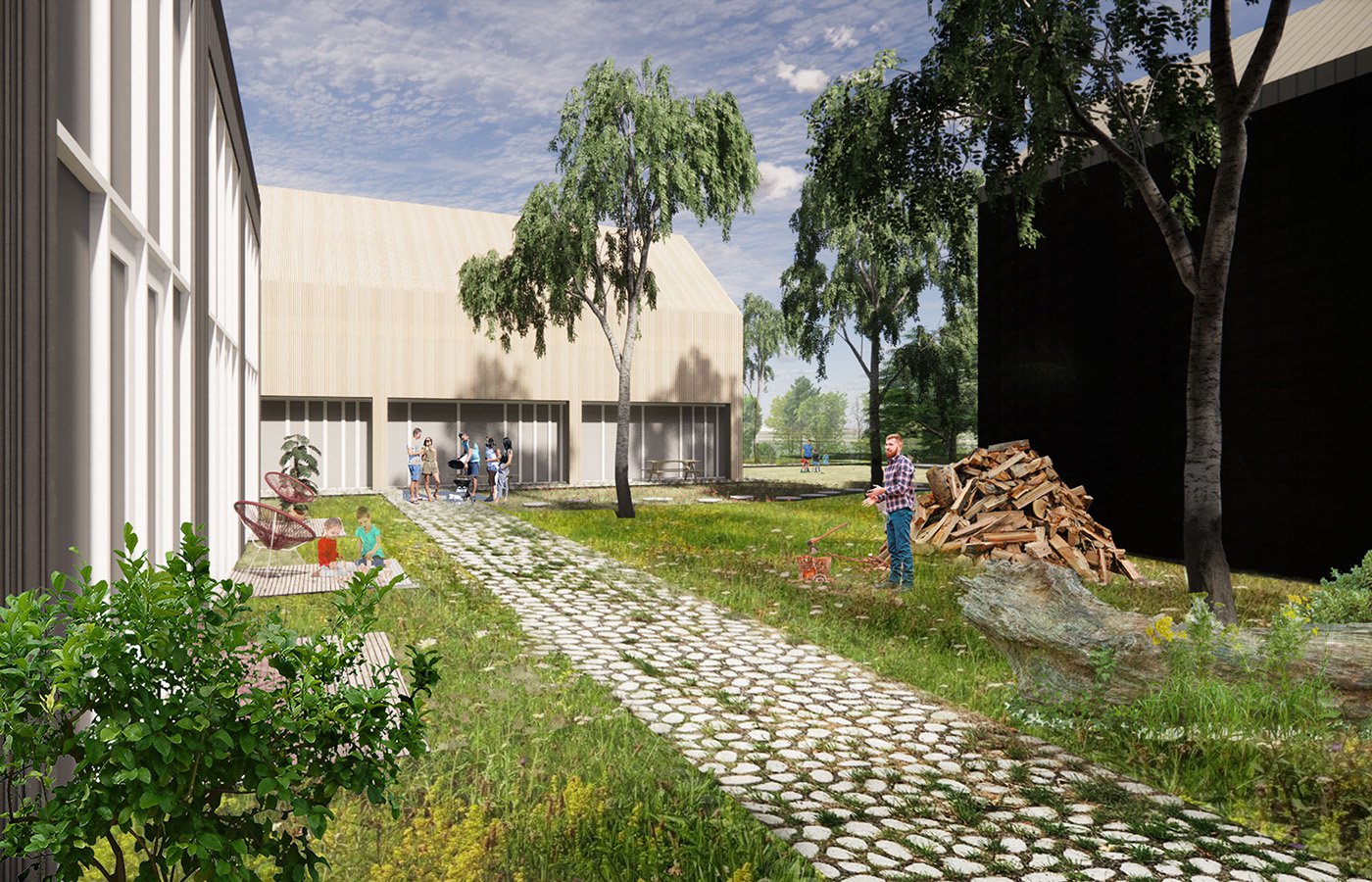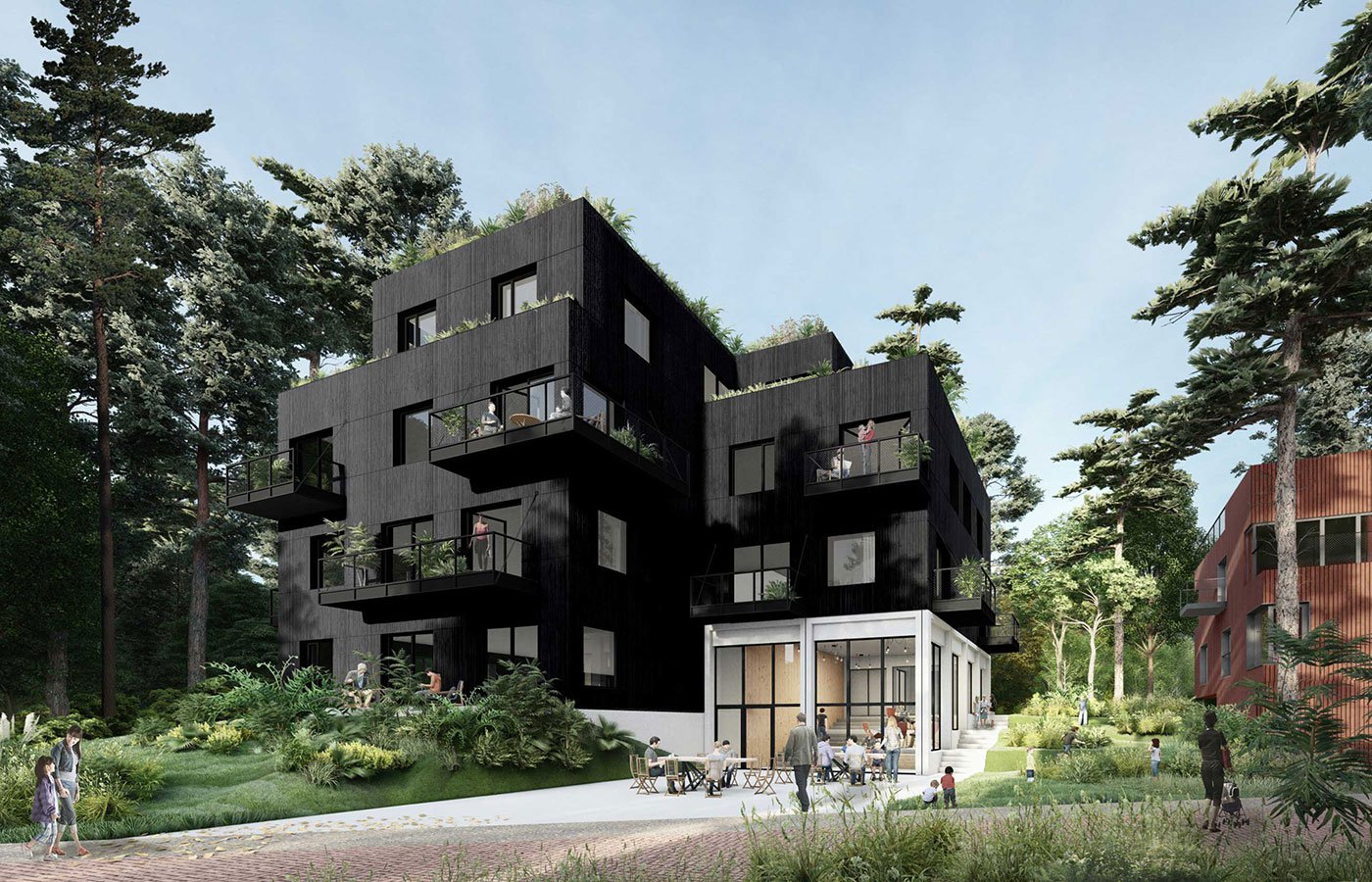 Collective living environment
Because of compact building, space for nature is created. This can be achieved by focusing on collectivity. Sharing spaces keeps the neighbourhood open and transparent instead of being divided into small private domains.
Within the development areas, there is freedom to vary in density and greenery spaces. By adding collective gardens, a high-quality public space is created, with added value for biodiversity. Social interaction and togetherness are also enhanced, creating a healthy neighbourhood.
Operating as a collective creates the possibility of realising facilities such as a workshop and high-quality public green spaces. An ambition not possible in more individual neighbourhoods.
Click here for the development vision (6 Mb)