Transformation Grote Markt / De Plas
Town centre plan
Raalte's town centre is in need of a new impulse: the spatial quality and attractiveness could be improved. The centre also has little green space, making it vulnerable to the effects of climate change. In a number of steps, IAA Architecten has given an impulse to the required quality improvement, involving intensive collaboration with local stakeholders: citizens, shopkeepers, property owners, neighbours and event organisers.
SERIOUS GAME STADTEGO
In the first phase, we laid down the starting points in a Spatial Quality Plan. By playing the Serious game Stadtego, insight was gained into what people really find important. This helps in making choices.
In the second phase, a definitive design was made in two steps, for the two central squares in the village: Grote Markt and De Plas. They should become more pleasant, radiate more unity and, moreover, visitors should be happy to stay there for a long time.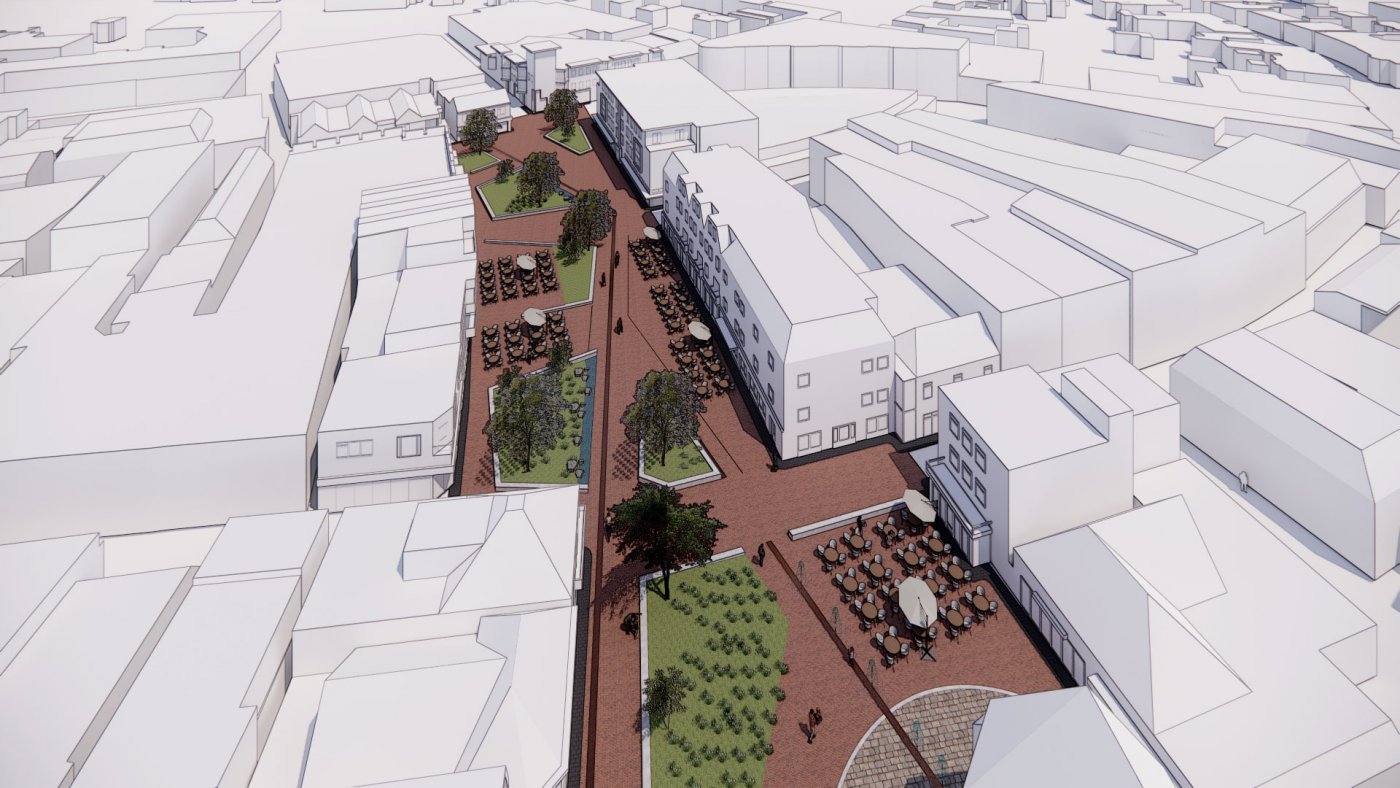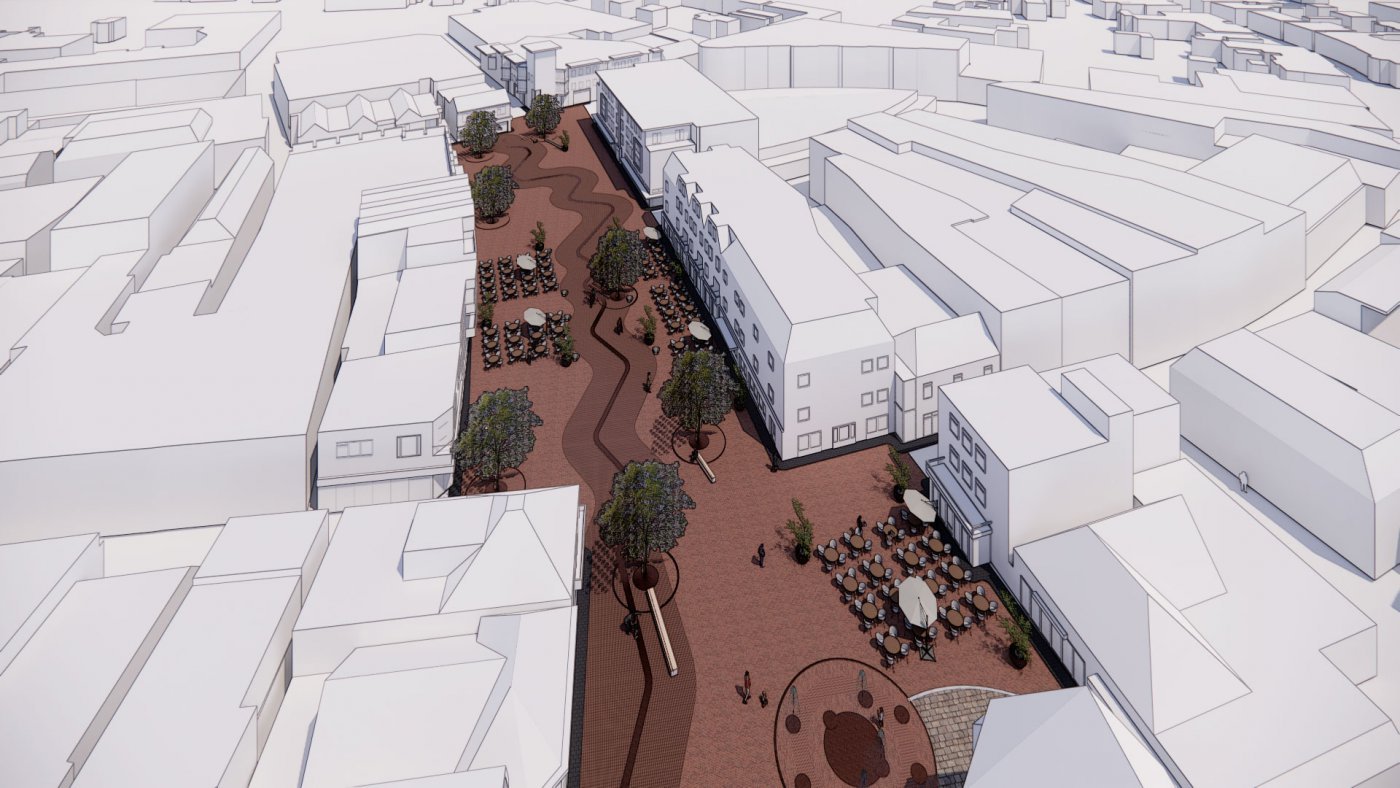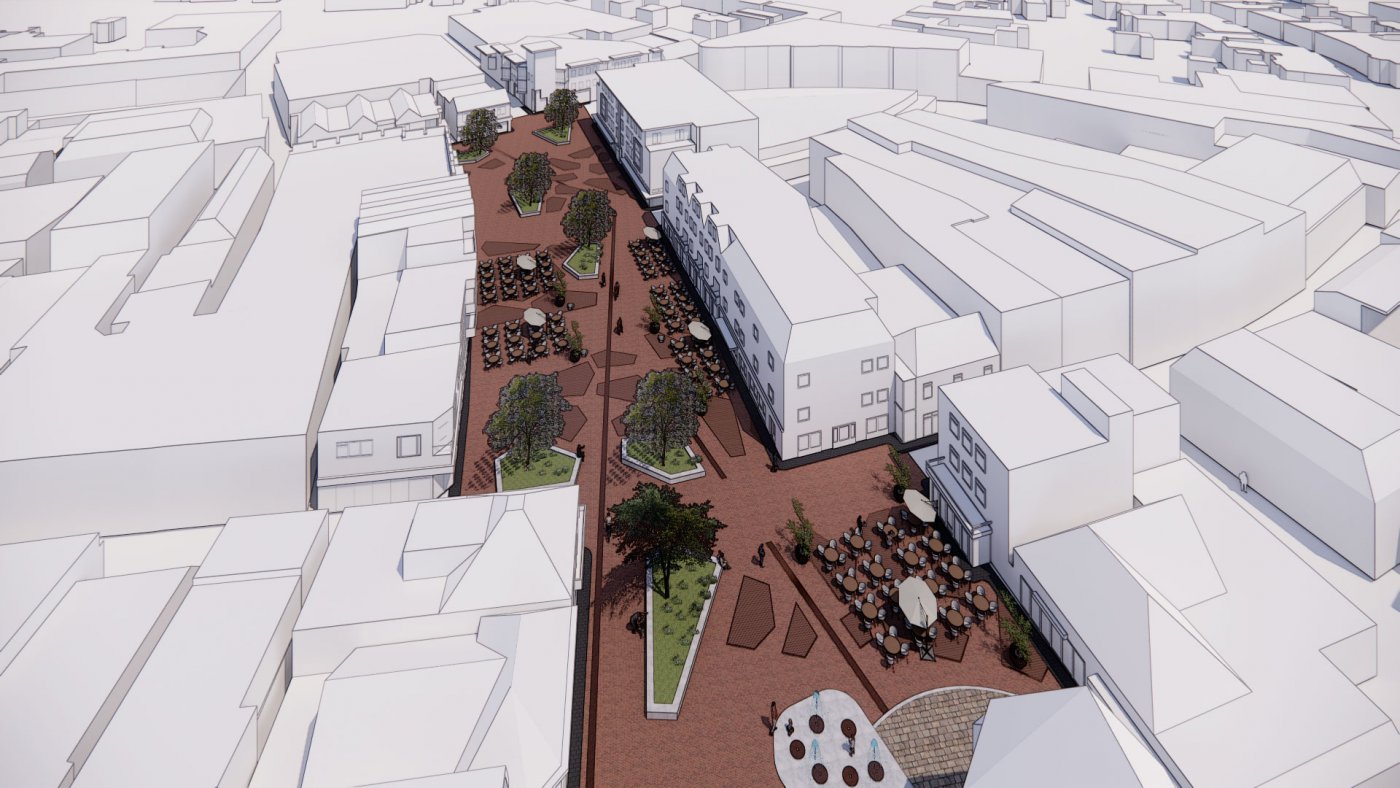 Three scenarios
As a first step, three scenarios for the redesign were made:
the green square with lots of greenery and water
the events square
the small-scale square
Subsequently, more than 1500 residents cast their votes and expressed their preference for a small-scale square. A square with more greenery, but where events can also take place, a square with a village character where it is pleasant to shop and stay.
As a second step, the design was made in close consultation with all stakeholders to ensure that the people of Raalten can identify with the squares.
Take a 360 degree look around
Take a virtual look around the new centre as if you were standing in the middle of it.