Implementation climate square Saxion gets underway
The stone forecourt at the Saxion Ko Wierenga complex in Enschede is to be transformed into a 'climate square'. Based on initial designs made by student teams and an extensive programme of requirements, IAA Architecten has redesigned the current square. Construction work will start in late April/early May and will continue until the end of the summer holidays.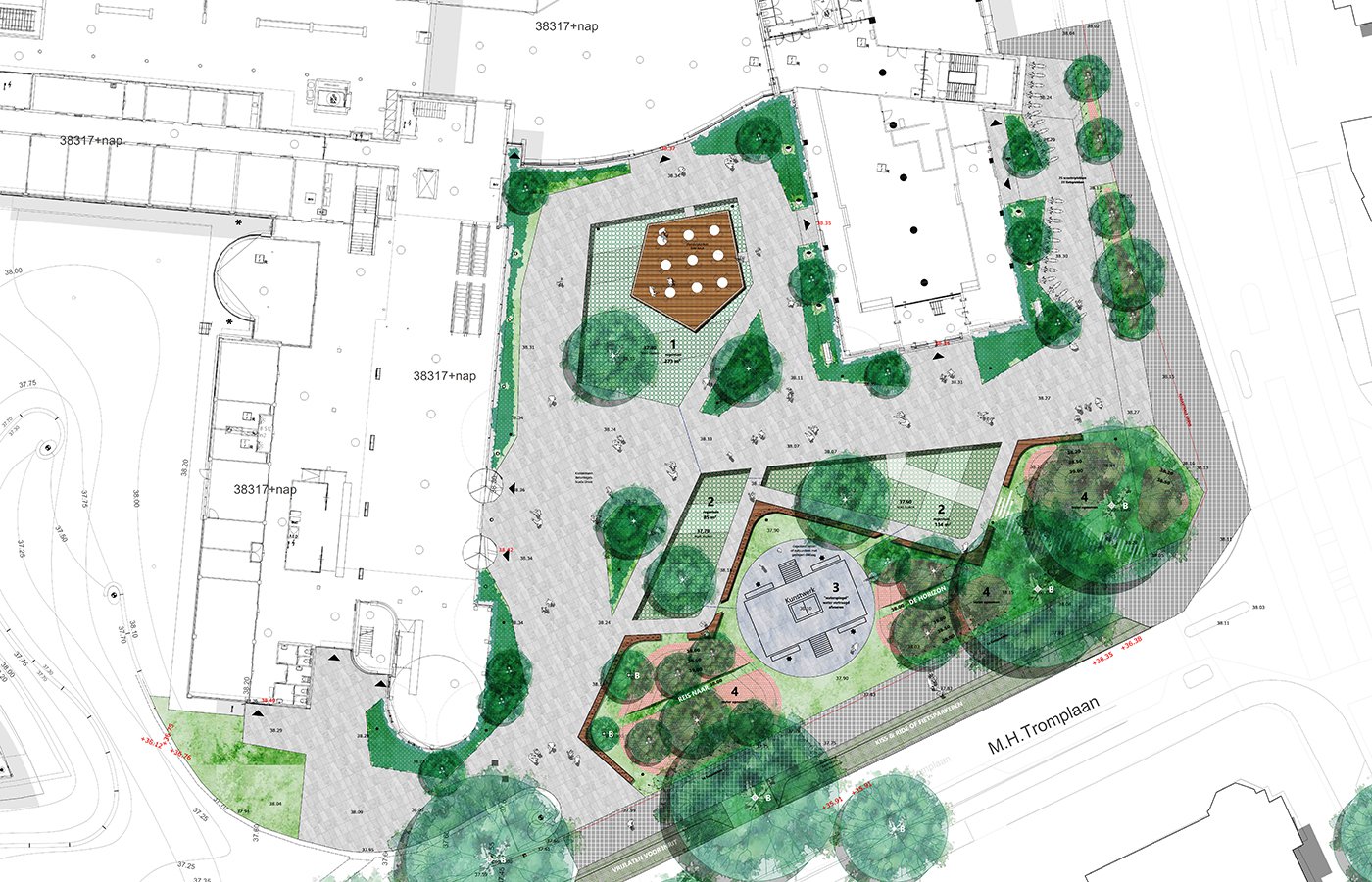 PHASED IMPLEMENTATION
To avoid inconvenience, the implementation will take place in phases. From academic year 2023-2024, all students, staff and visitors will be able to enjoy a biodiverse and climate-adaptive square.