Transformation of dairy factory into special residential area
Coberco site
Between the city centre and the inner ring road of Enschede, lies the district of Boddenkamp, a typical early 20th century example of mixed building of industry and housing. Now that the industry has disappeared, the Boddenkamp is rapidly changing into an attractive residential area. Finally it is the turn of the eastern part, the former Coberco site, named after the dairy factory that had to close its doors in 1995. All that remains of the industrial complex is the peripheral development and a large production hall ('The Milk hall'), the rest has now been demolished. IAA Architecten has made an urban development vision and an image quality plan for the site so that the western and eastern parts of the Boddenkamp will form a whole.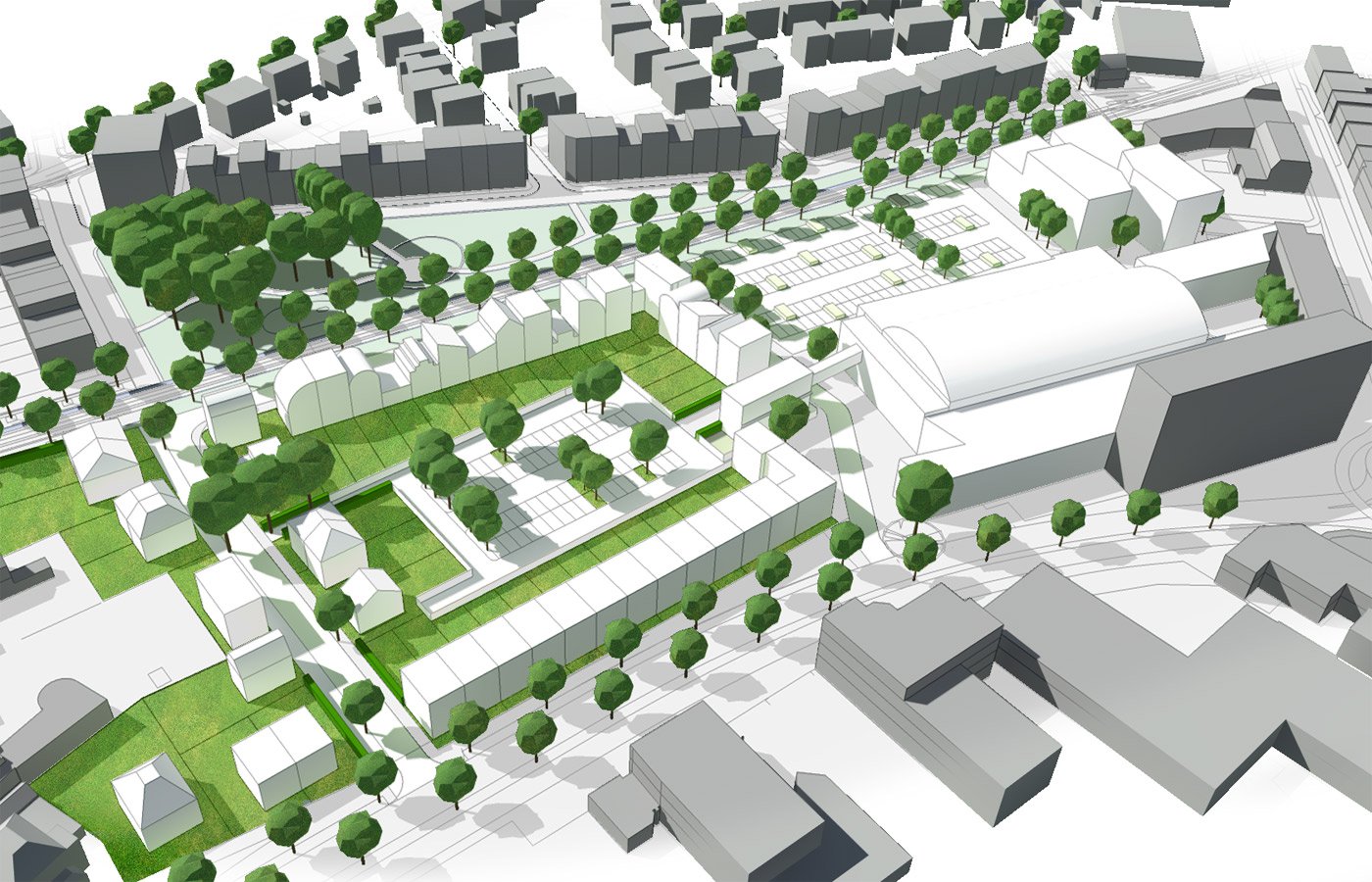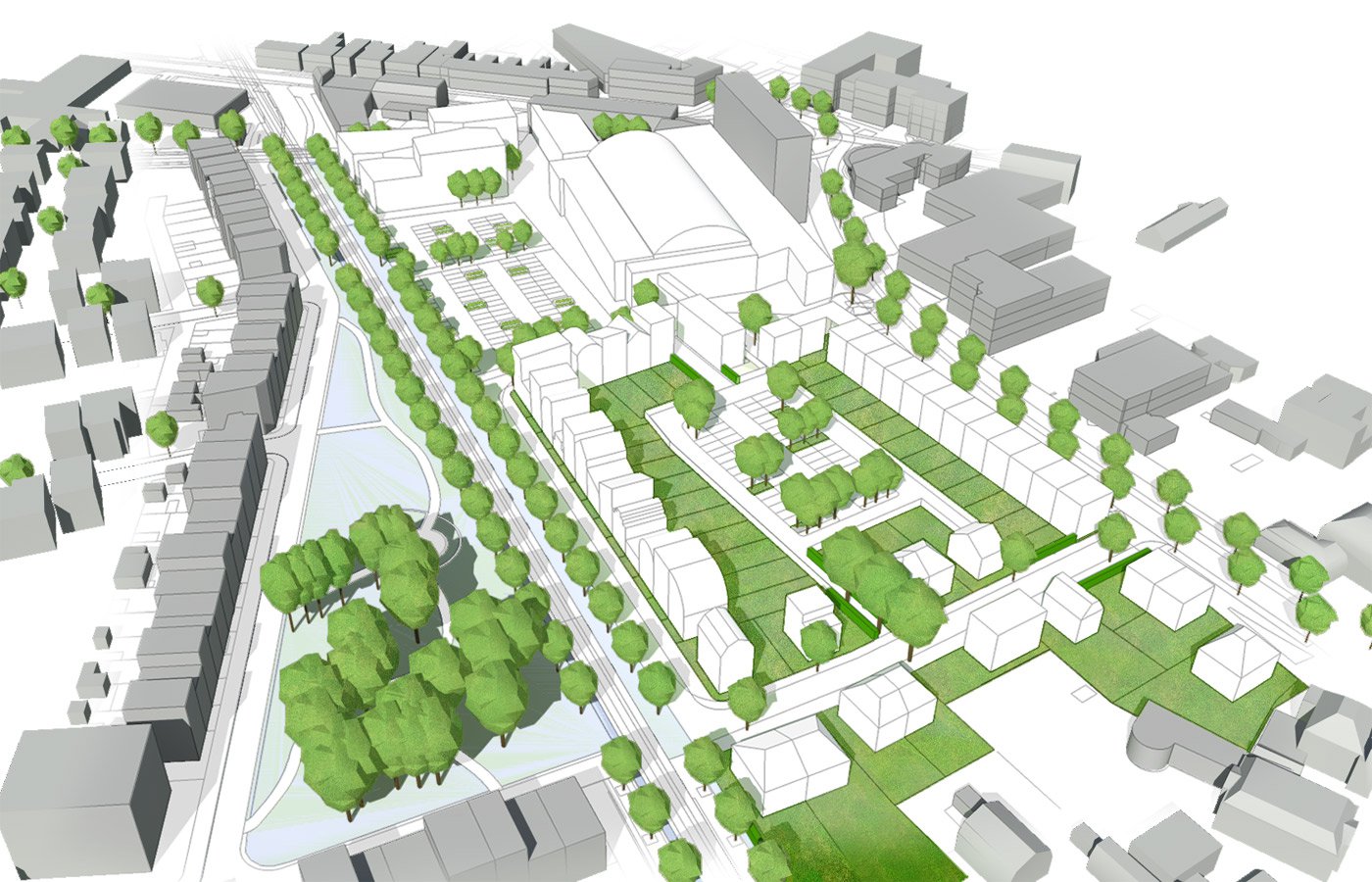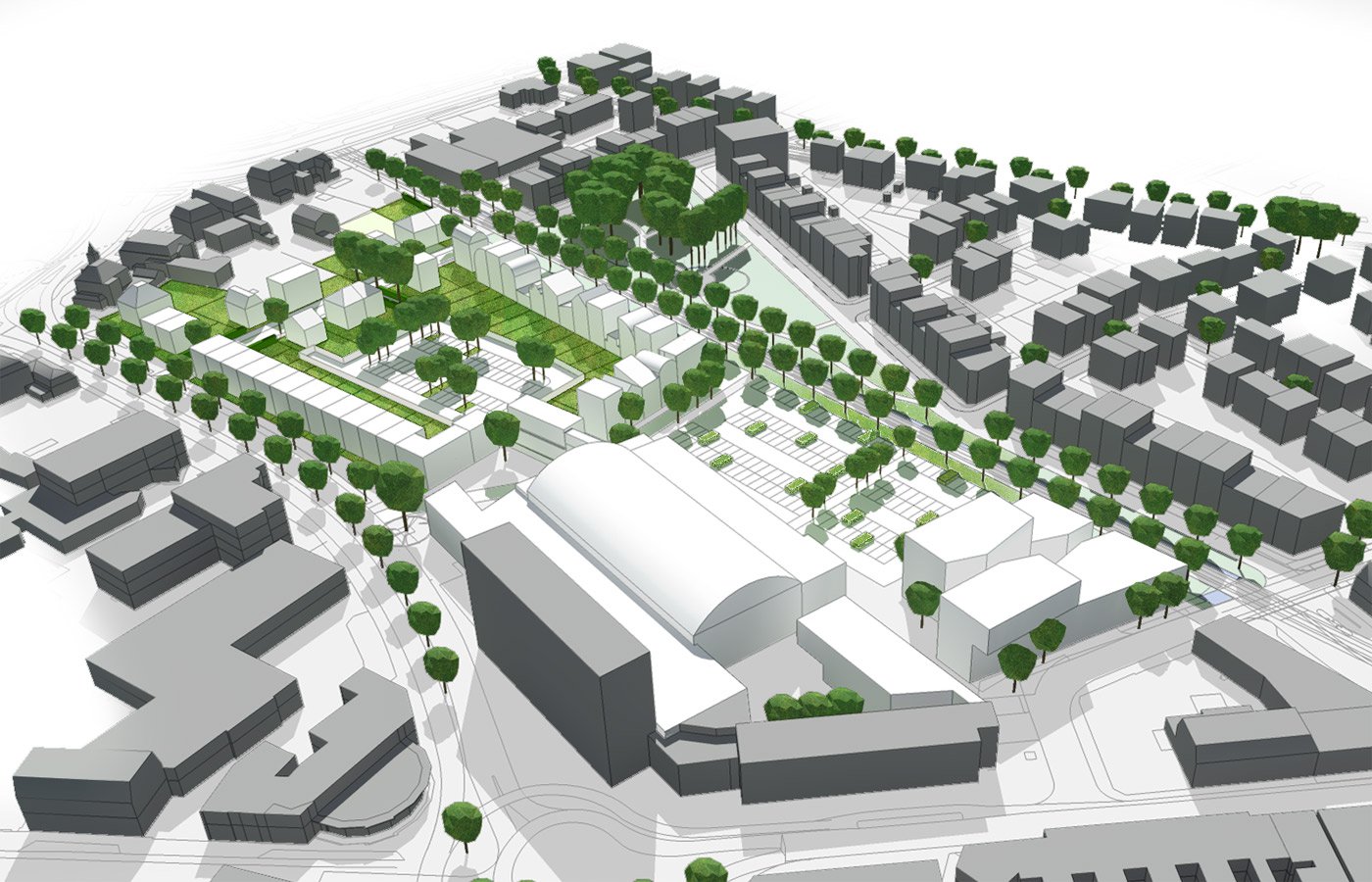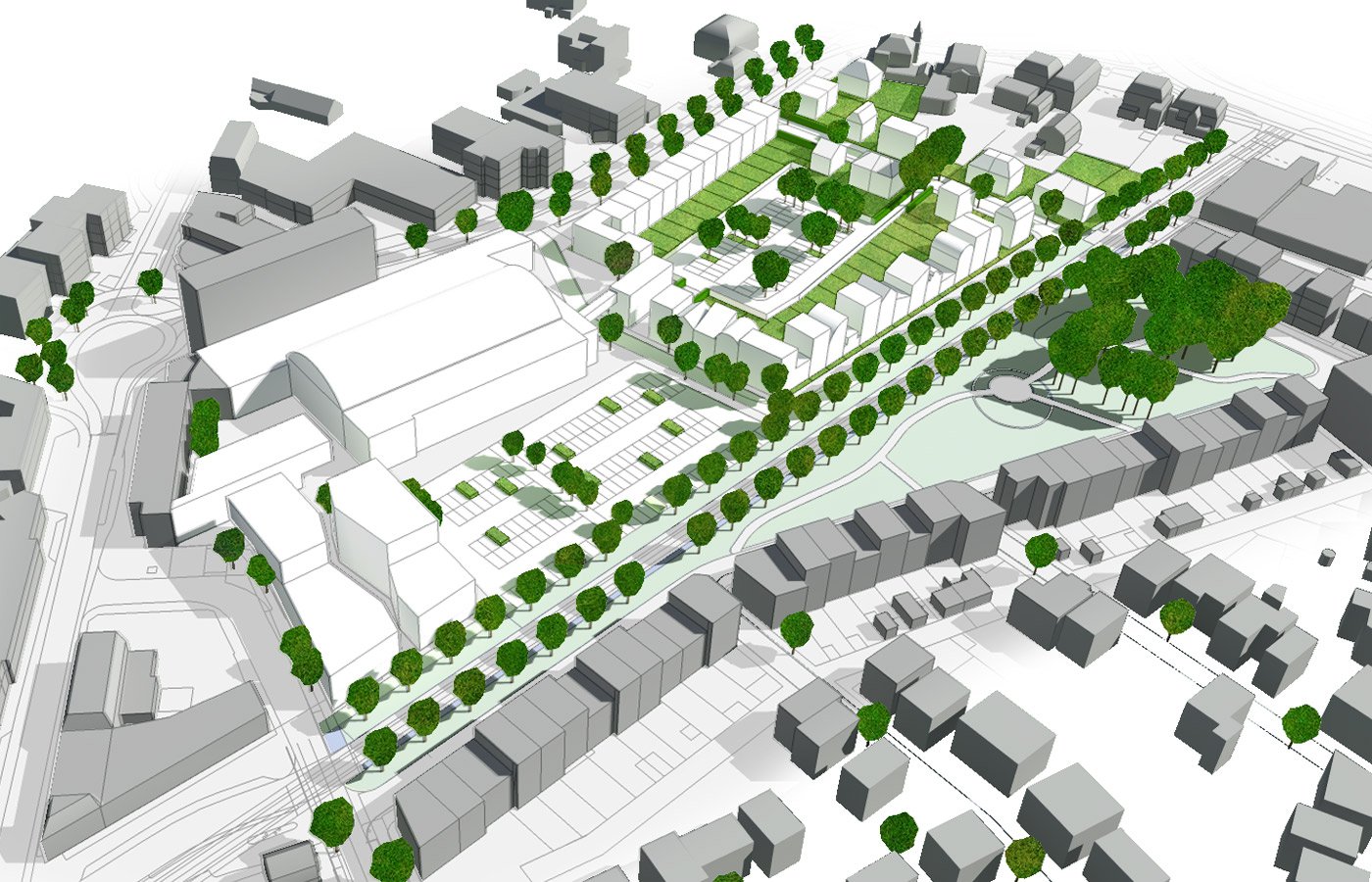 COMEBACK ATMOSPHERE OF ACTIVITY
The core of the plan is to restore the atmosphere of activity that once characterised the monumental complex by means of a multifunctional programme for 'The Milk hall', consisting of living, working, meeting, food and gastronomy. In addition, the cultural-historical character of the hall is preserved through reuse. The complex is large but also, from its original function, turned inwards, thus forming a barrier in the current urban fabric. By literally and figuratively opening up 'De Melkhal', the transformation will reverse the introverted character and create a connection to the surrounding area.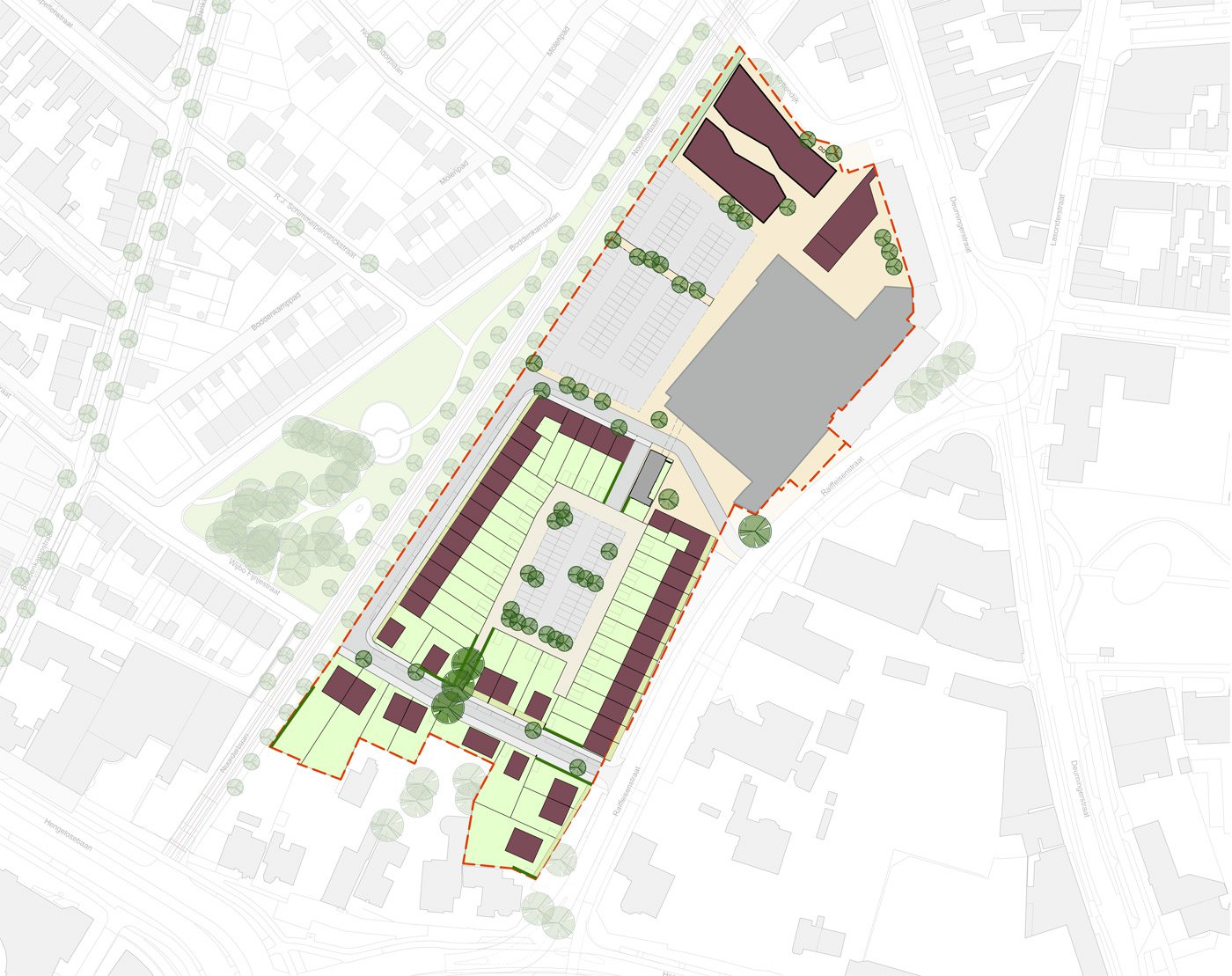 Special living environment through mixing of functions
On the south side, an urban living environment is created with ground-level dwellings: town houses and semi-detached houses with mansions lining the edges. A new housing complex will be built on the north side, where working and living will be permitted. Combined with the reuse of 'The Milk hall', an area is created to which the mixture of functions and liveliness are central.