Climate proof square for Saxion main building
Hogeschool Saxion's Executive Board has given the green light to carry out the design by IAA Architecten to transform the stone forecourt at the Saxion Ko Wierenga complex in Enschede into a 'climate square'.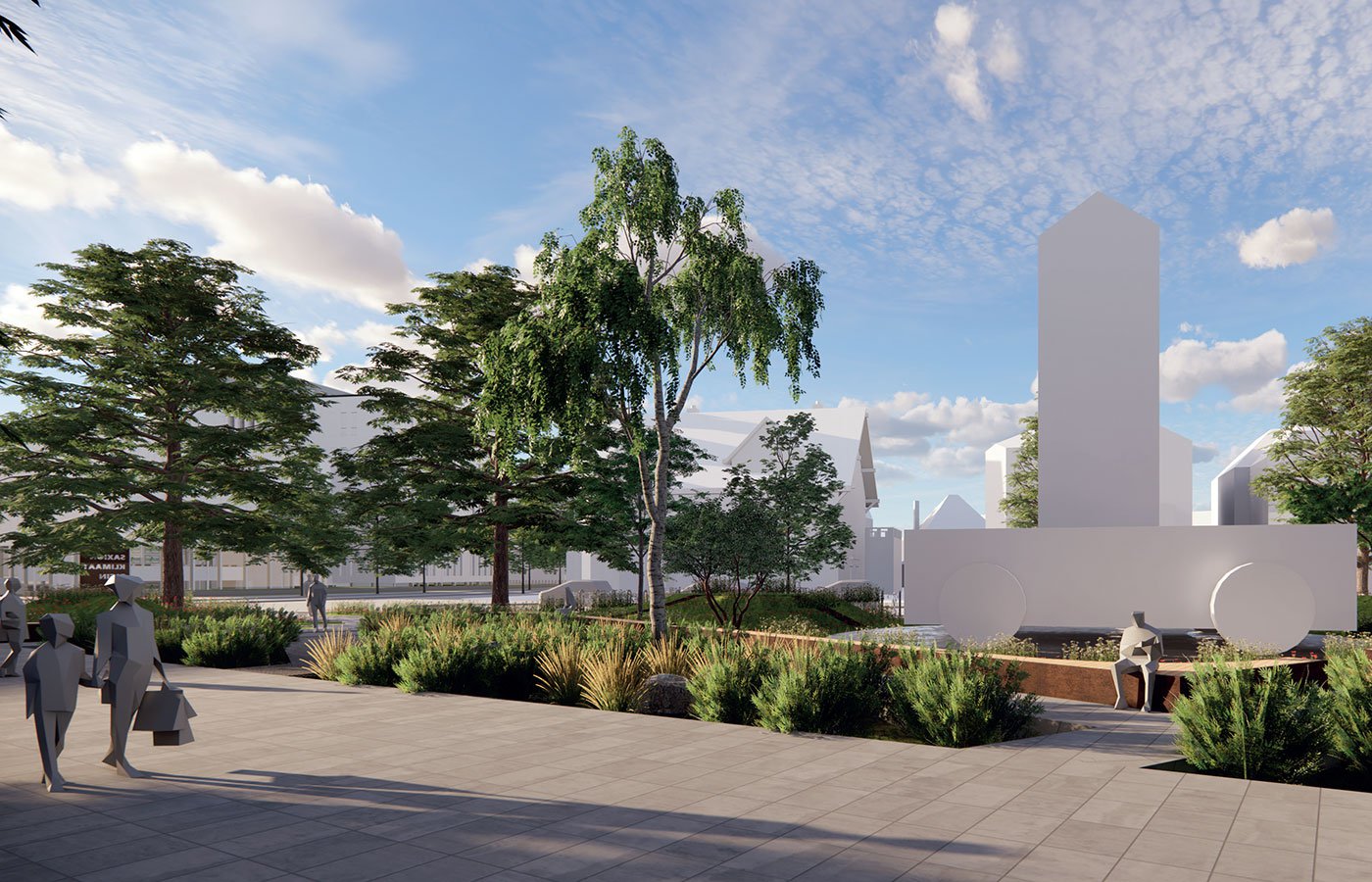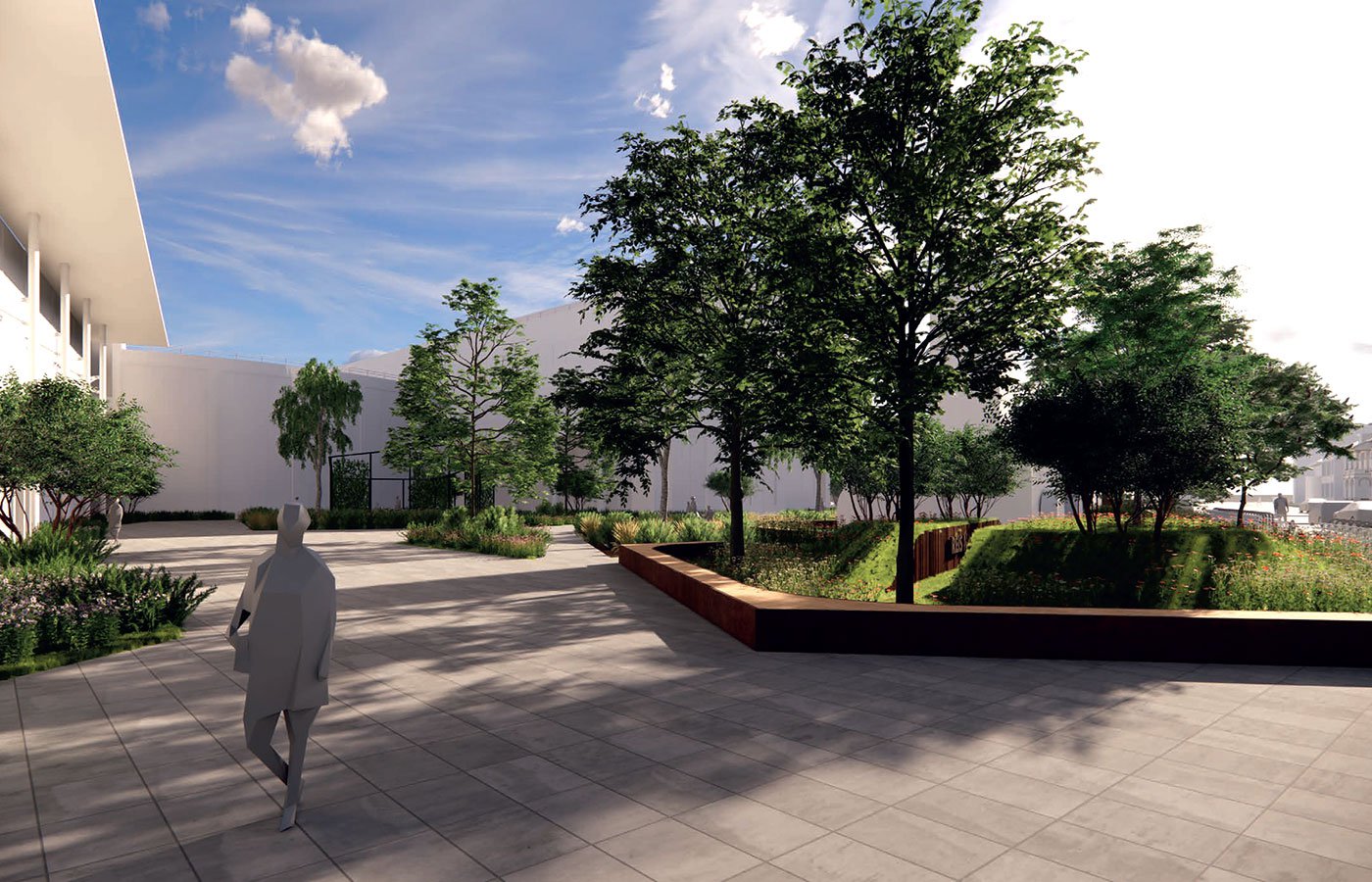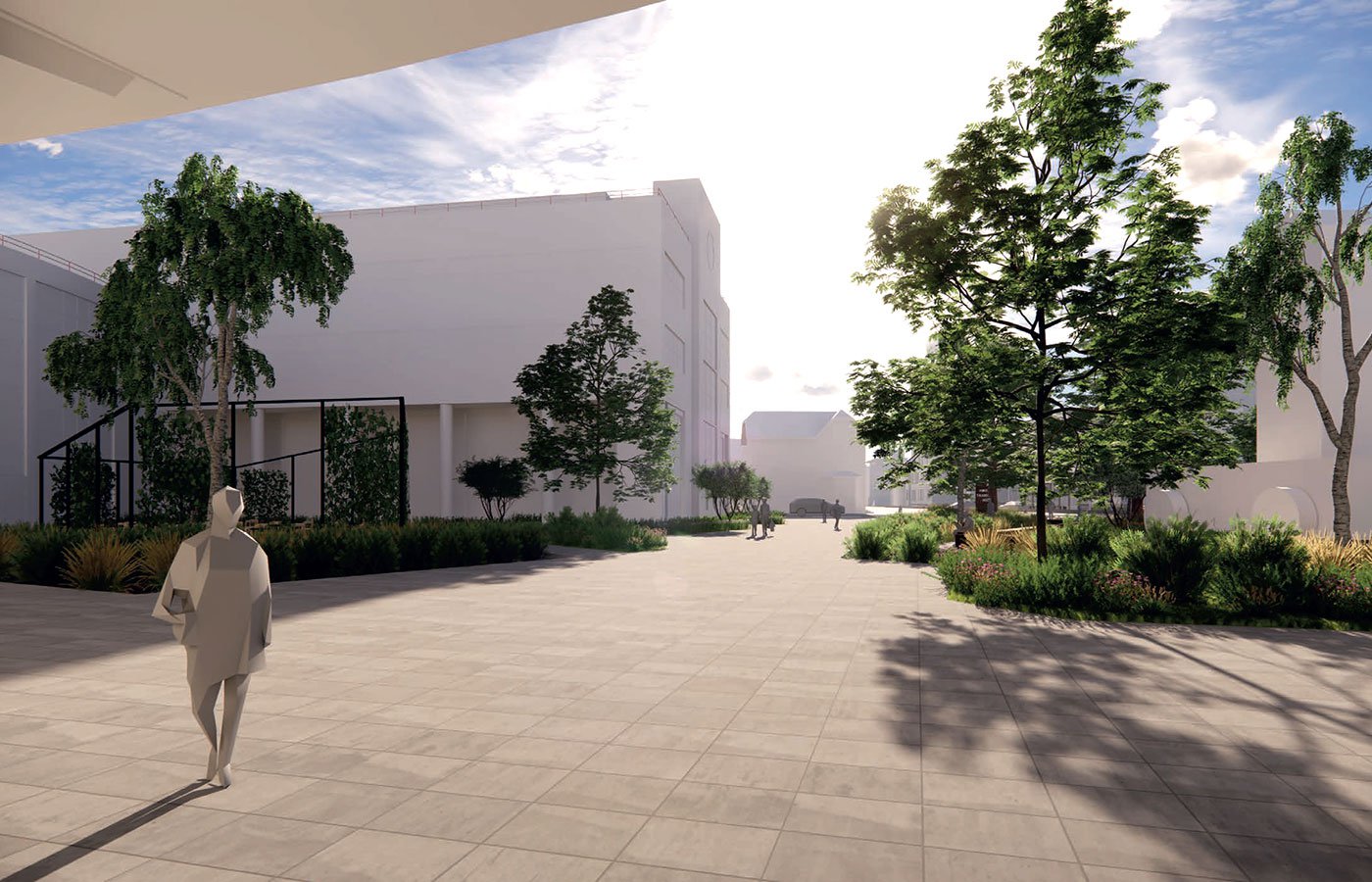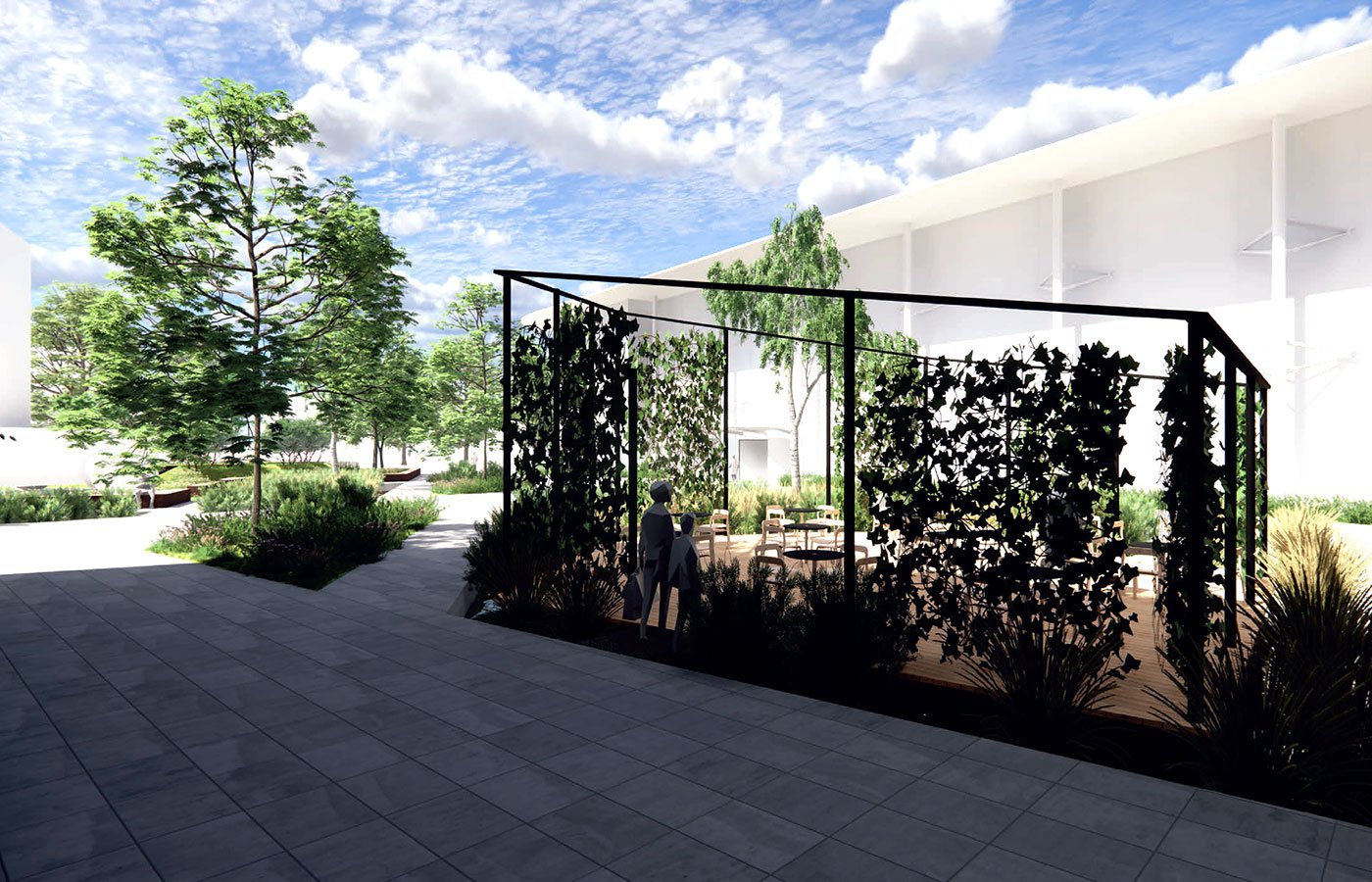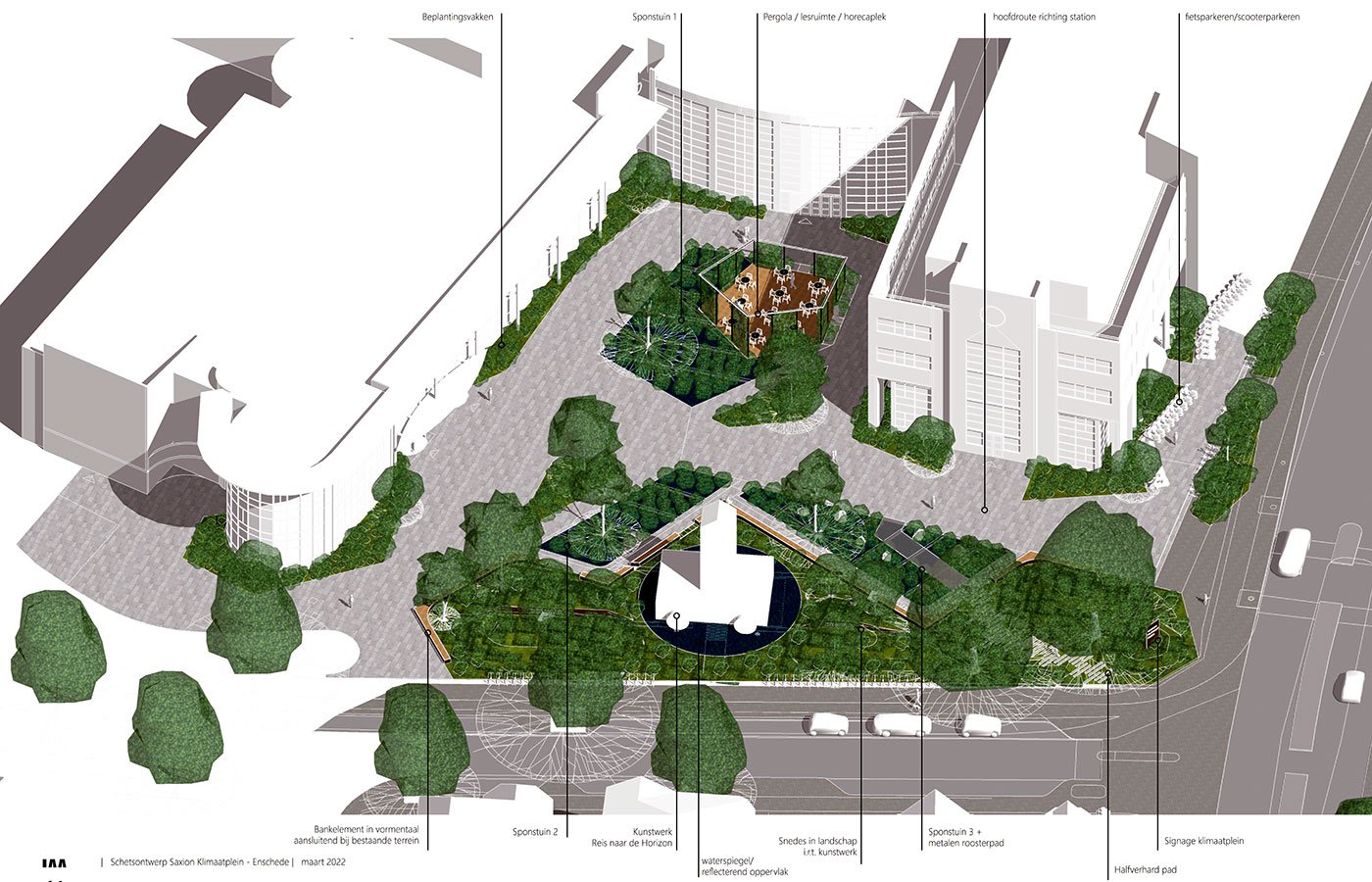 REDESIGN LEADS TO GREENING AND SUSTAINABILITY
Based on initial designs made by student teams and an extensive programme of requirements, IAA Architecten has redesigned the current square. To this end, design principles were drawn up with the greening and preservation of the square as the main starting points, in addition to functional and safety requirements.
Robust result
The existing artwork Reis naar de horizon (Journey to the Horizon) by Koos Kroon also had to be fitted in. The result is a climate-adaptive design with large trees, shadowy dwellings, a water garden with dwelling quality and a green gateway to the city campus where climate adaptation has become visible and experienceable; on a square that invites you to stay.
The design includes proposals for the materialisation, the furniture (benches / bins / lighting etc.) and the types of planting.