Final construction phase Altingerhof completed
On 12 July 2022, the last residential building was delivered, with the delivery of the activities / facilities building planned for Tuesday 26 July. When the surrounding park is built, care organisation icare will have a completely renewed Altingerhof in Beilen. A special assignment will then have been completed.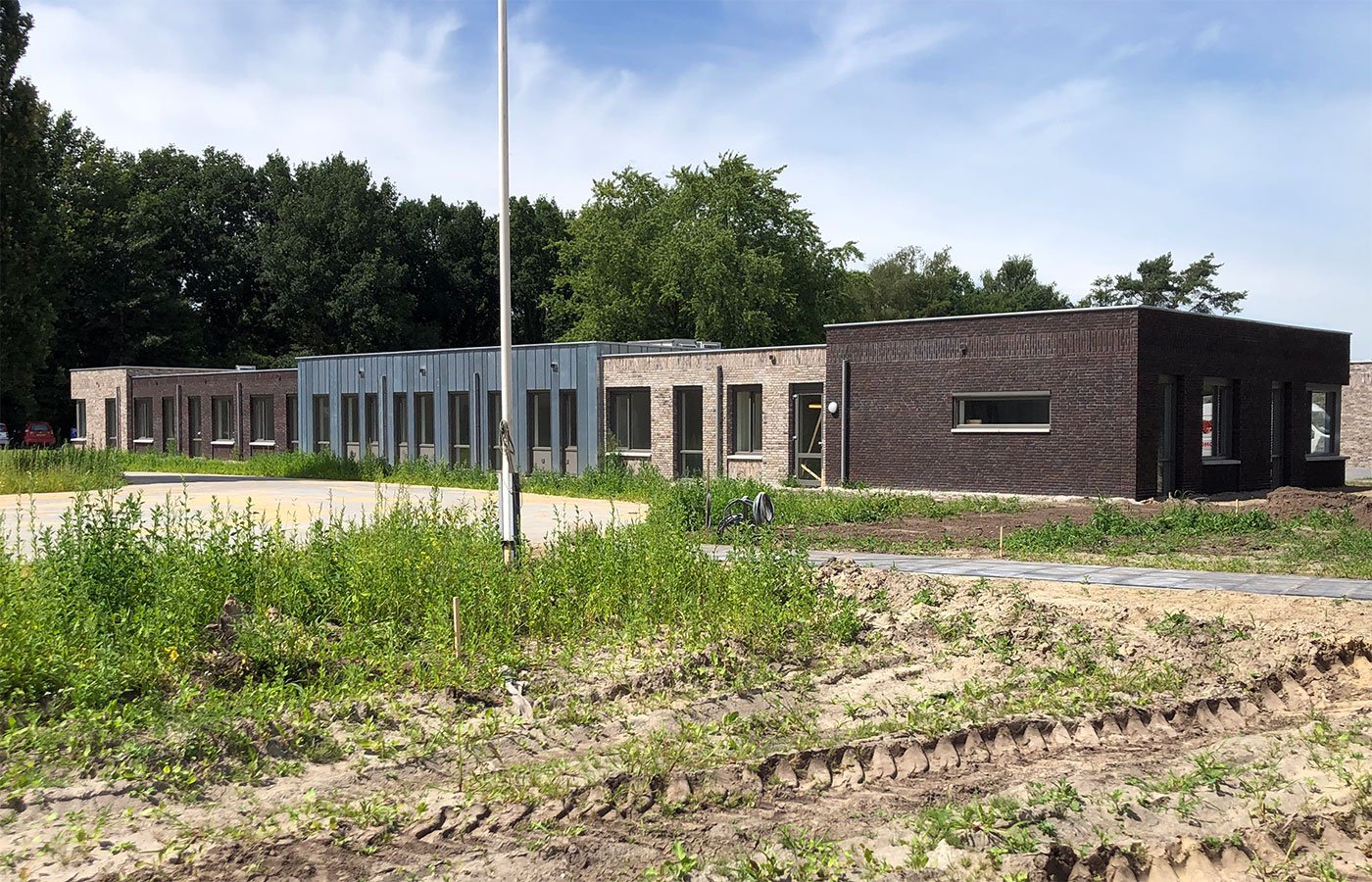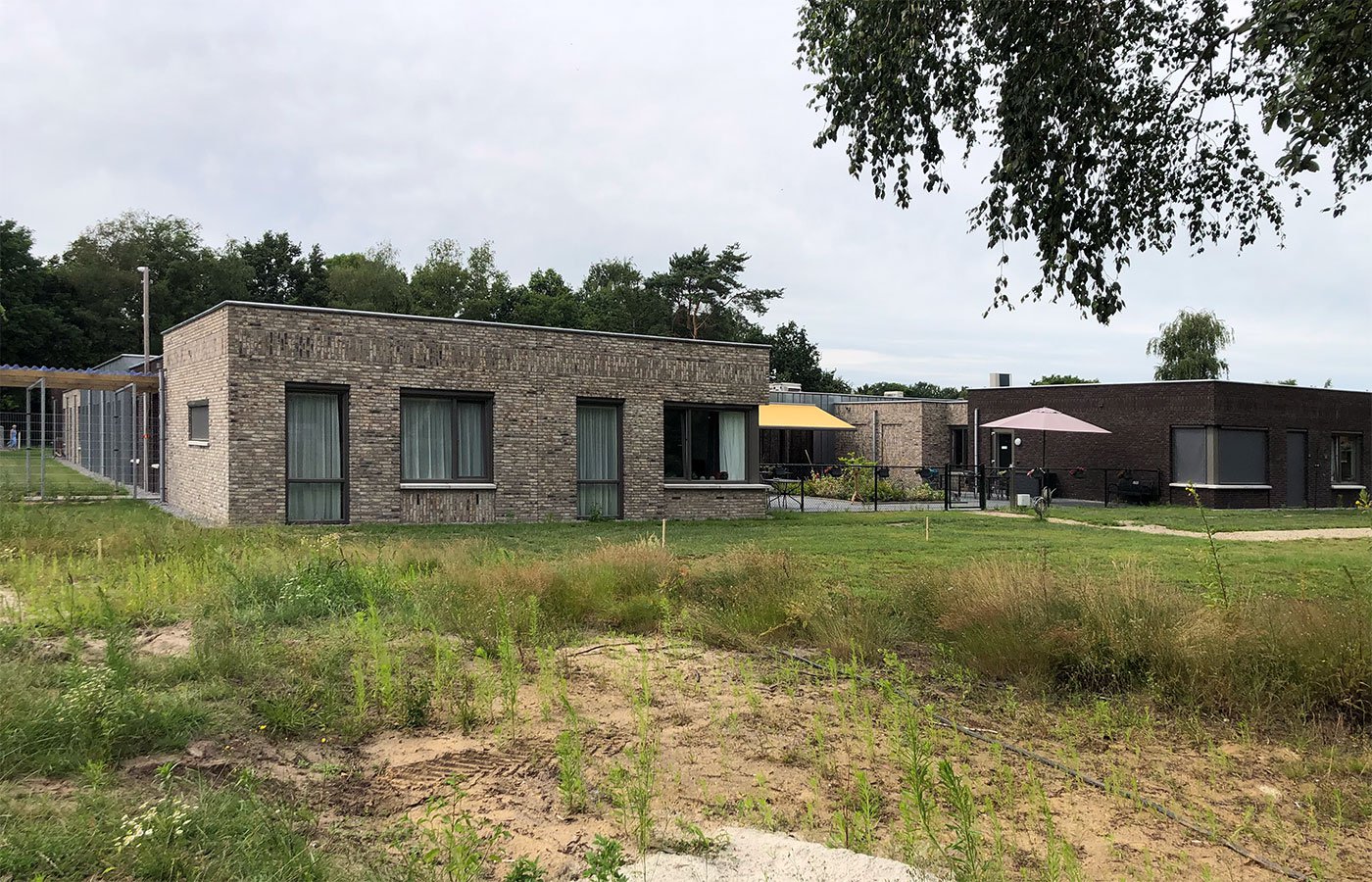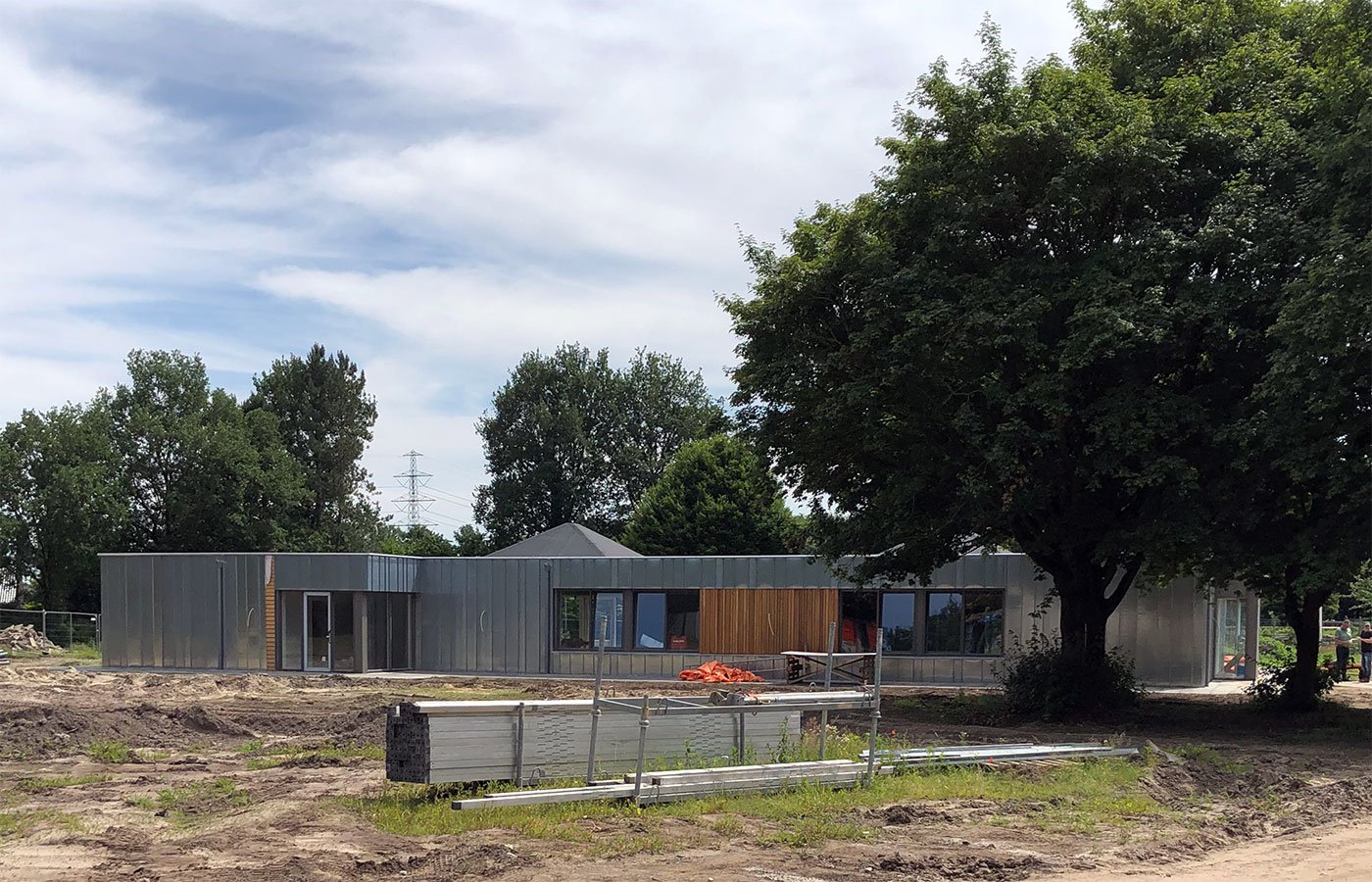 FOUR RESIDENTIAL BUILDINGS IN A GREEN SETTING
The grounds offer room for a total of 80 residents suffering from dementia or physical limitations due to old age. Each residential building is made up of two linked parts, each containing 10 studios with a private sitting/bedroom for each resident and a communal living room. The multifunctional building houses meeting places, day care, a treatment space and a general work space.
Landscape and architecture in dialogue
Research shows that elderly people suffering from dementia benefit from sensory contact with a green environment. The task was to make the experience of the different seasons as visible and tangible as possible, both inside and outside the buildings, on a relatively small site. By zooming out and looking at the landscape early in the developmental stage of the project, landscape qualities came to the surface such as healthy trees, a pond and a small park with a connection to the adjoining residential area. In this way, different building and spatial solutions were created than originally intended. The end result is a design in which all the dwellings have direct access to the outside: landscape and architecture are in dialogue, connecting seamlessly.