Living and care in a multi-generational neighbourhood
Residential care centre Kroondomein
With the redevelopment of the Oranjepark in Ermelo into a multi-generational neighbourhood, Care group Noordwest-Veluwe is giving concrete shape to the 'participation society'. Based on the philosophy of Stiftung Liebenau, the Oranjepark will be "a place where young, old, healthy or vulnerable live together and look after one another".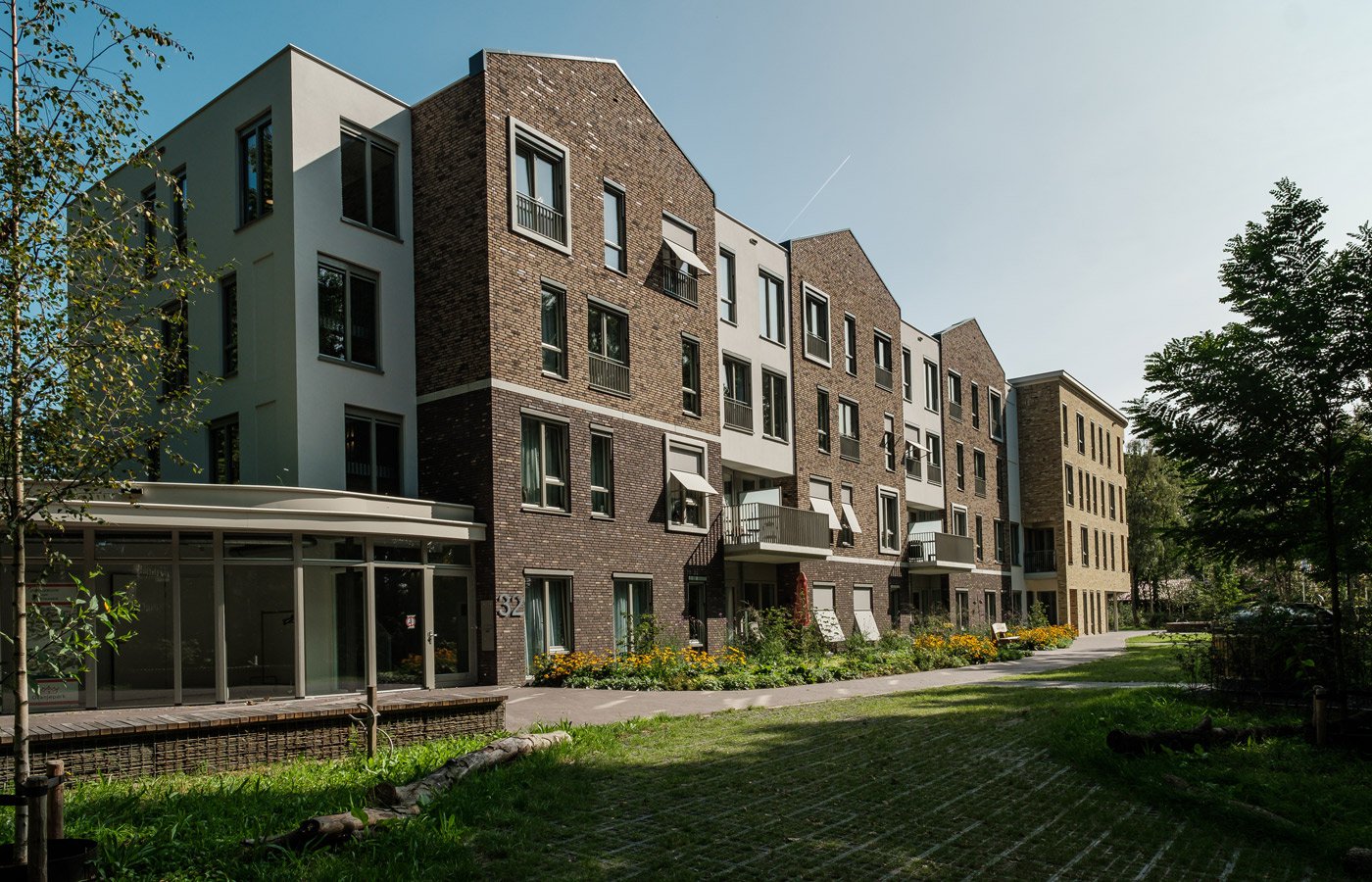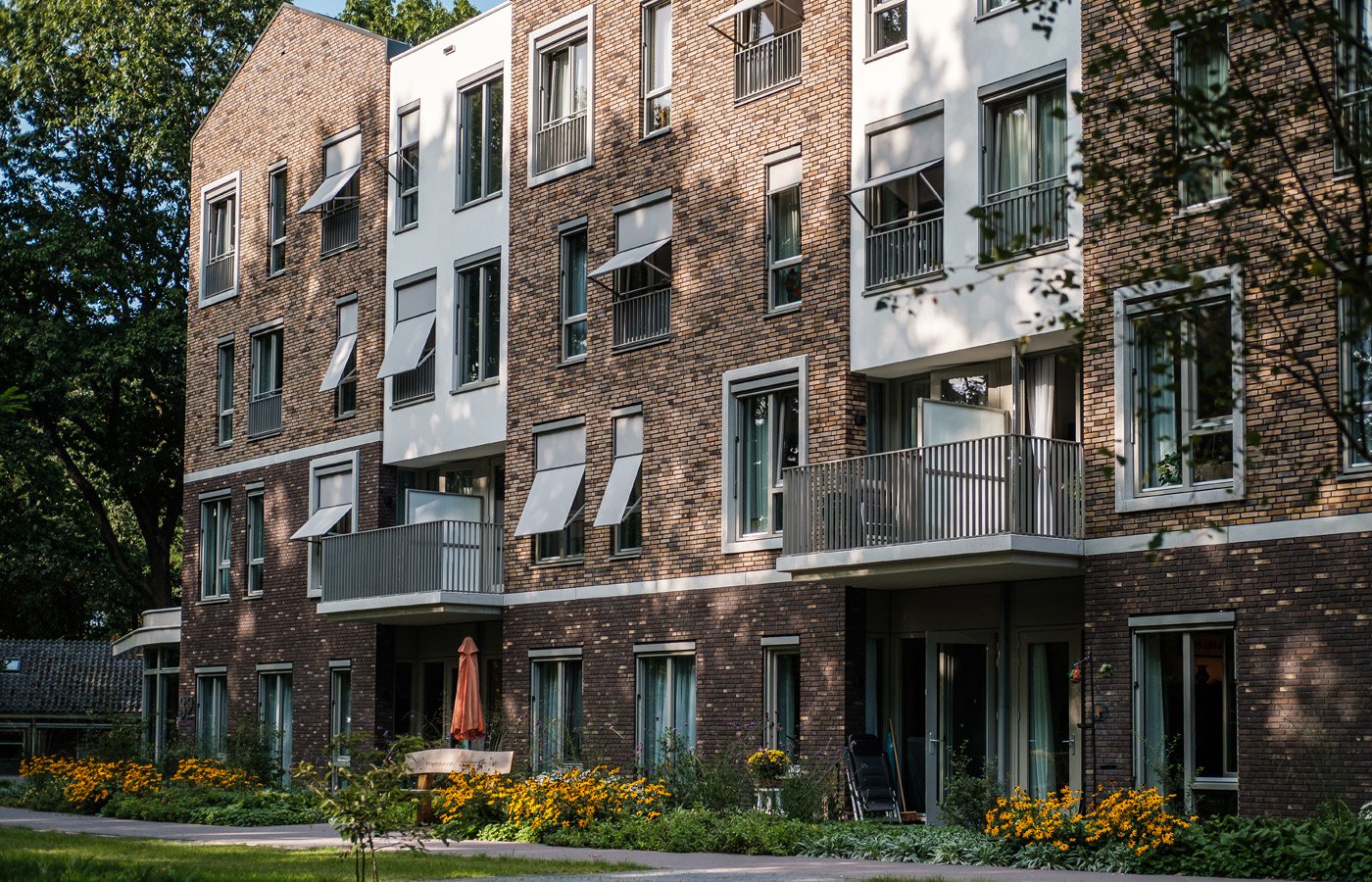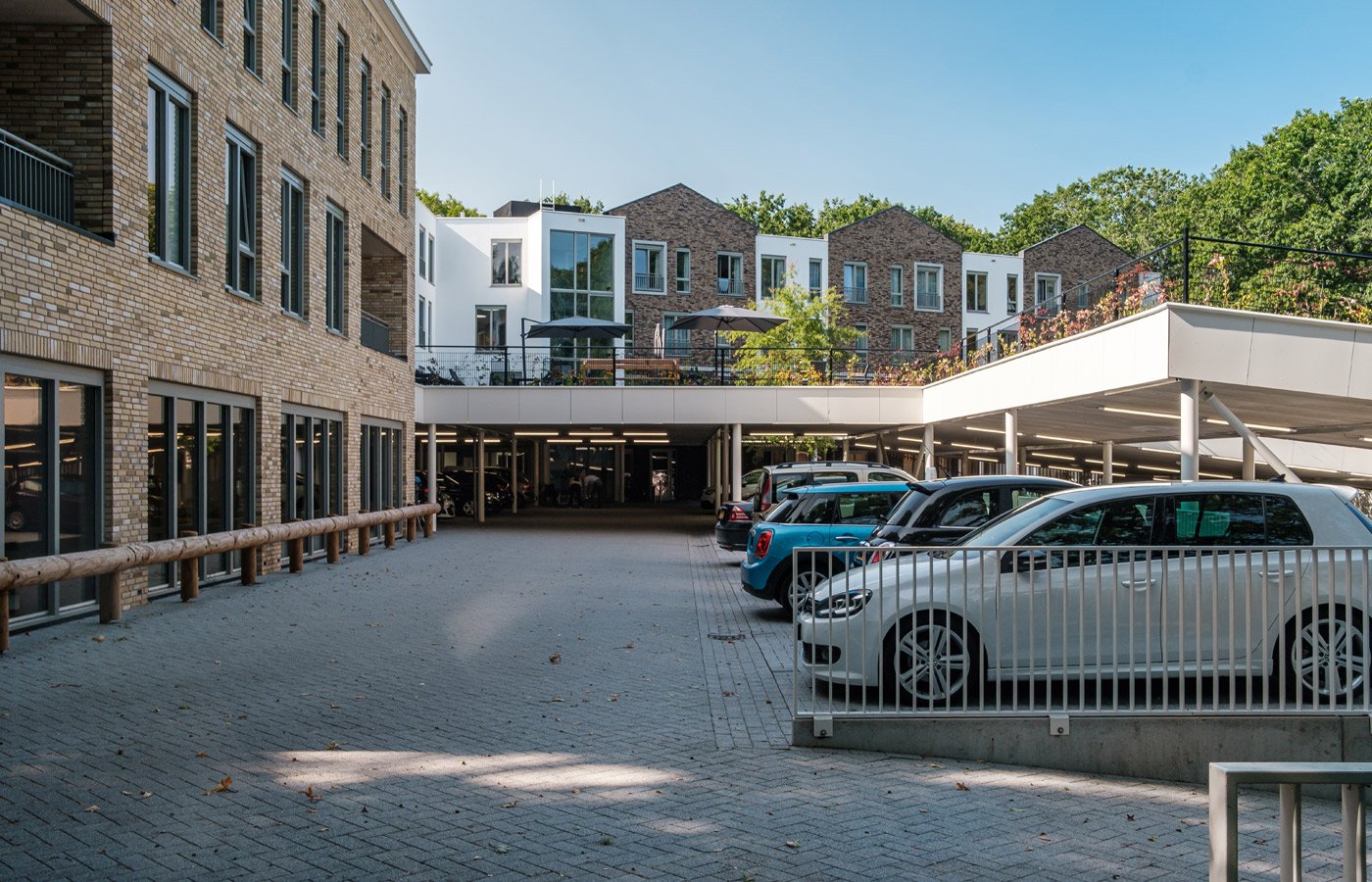 CONSTRUCTION OF KROONDOMEIN MARKS START OF REDEVELOPMENT
The first phase of the redevelopment is the construction of residential care centre Kroondomein at the Sparrenlaan on the site of the demolished residential care centre Rehoboth. The new construction will house 24 apartments + 52 studios for elderly people with memory problems. On each floor, there is room to meet one another, eat together, practise hobbies, share interests or celebrate festive events. On the ground floor, there is a health centre at the far end of the building and a spacious community room at the other end, a place where other Oranjepark residents are also welcome.
Flexible layout
The building has ingenious dimensions, which means that the apartments, studios and even the health centre can easily be rearranged. The apartments are designed in such a way that they can be divided into two studios and vice versa, if so desired. The health centre can also be converted into apartments or studios at a later date.
A Building with a friendly appearance
Parcelization, form language, choice of materials and colouring of the façades ensure that the residential care centre has a friendly appearance and thus avoids the usual large-scale feel.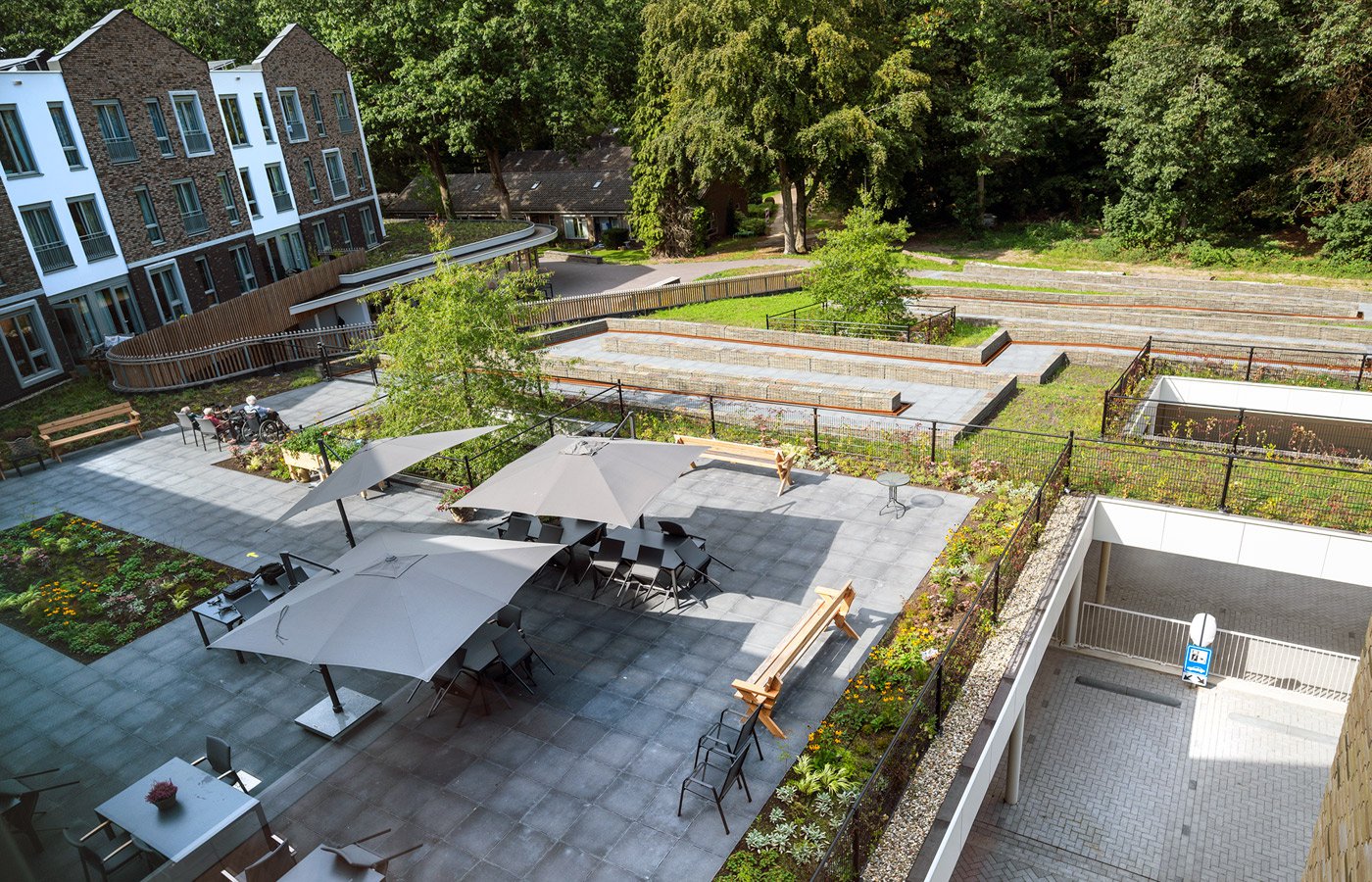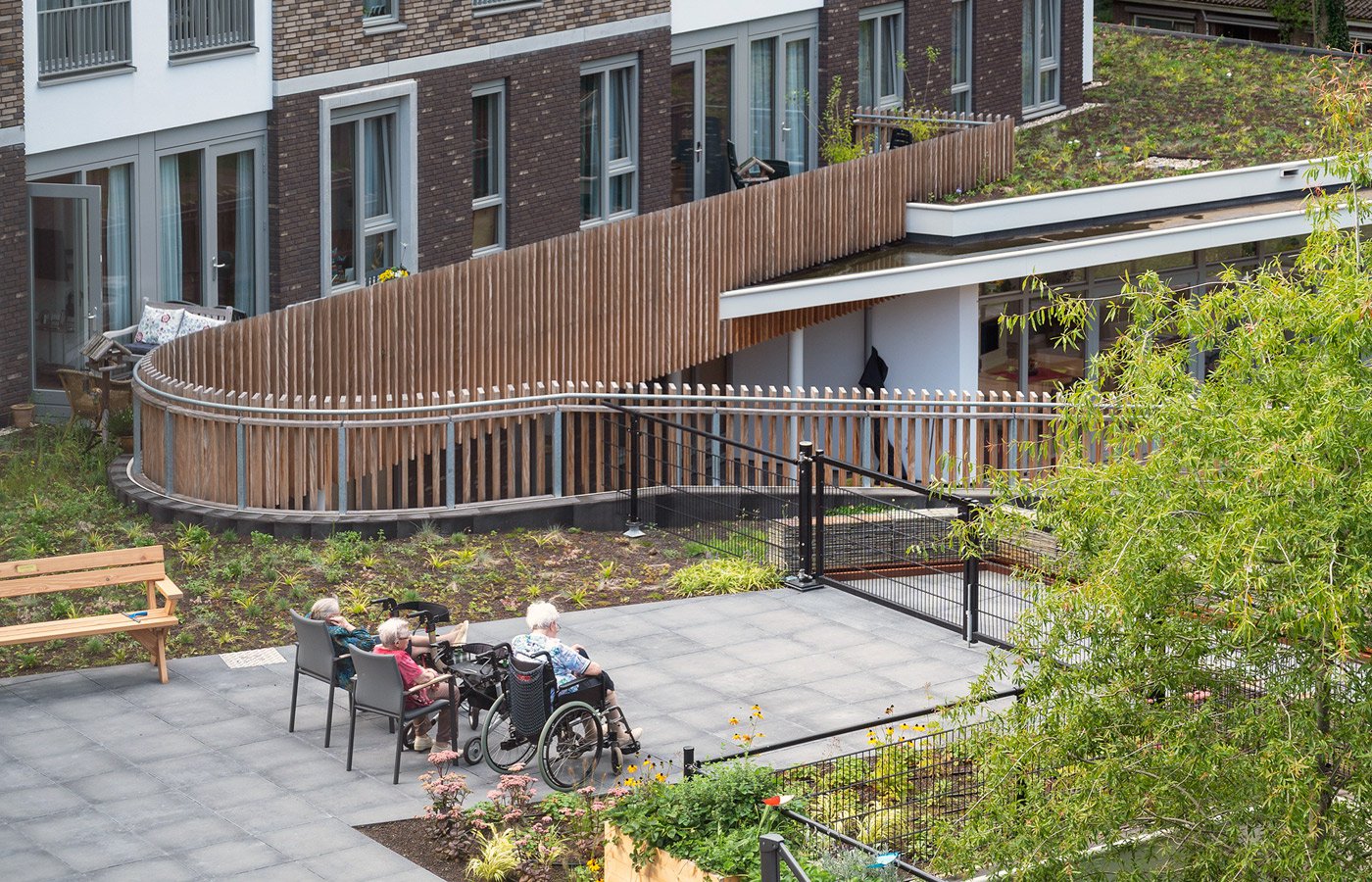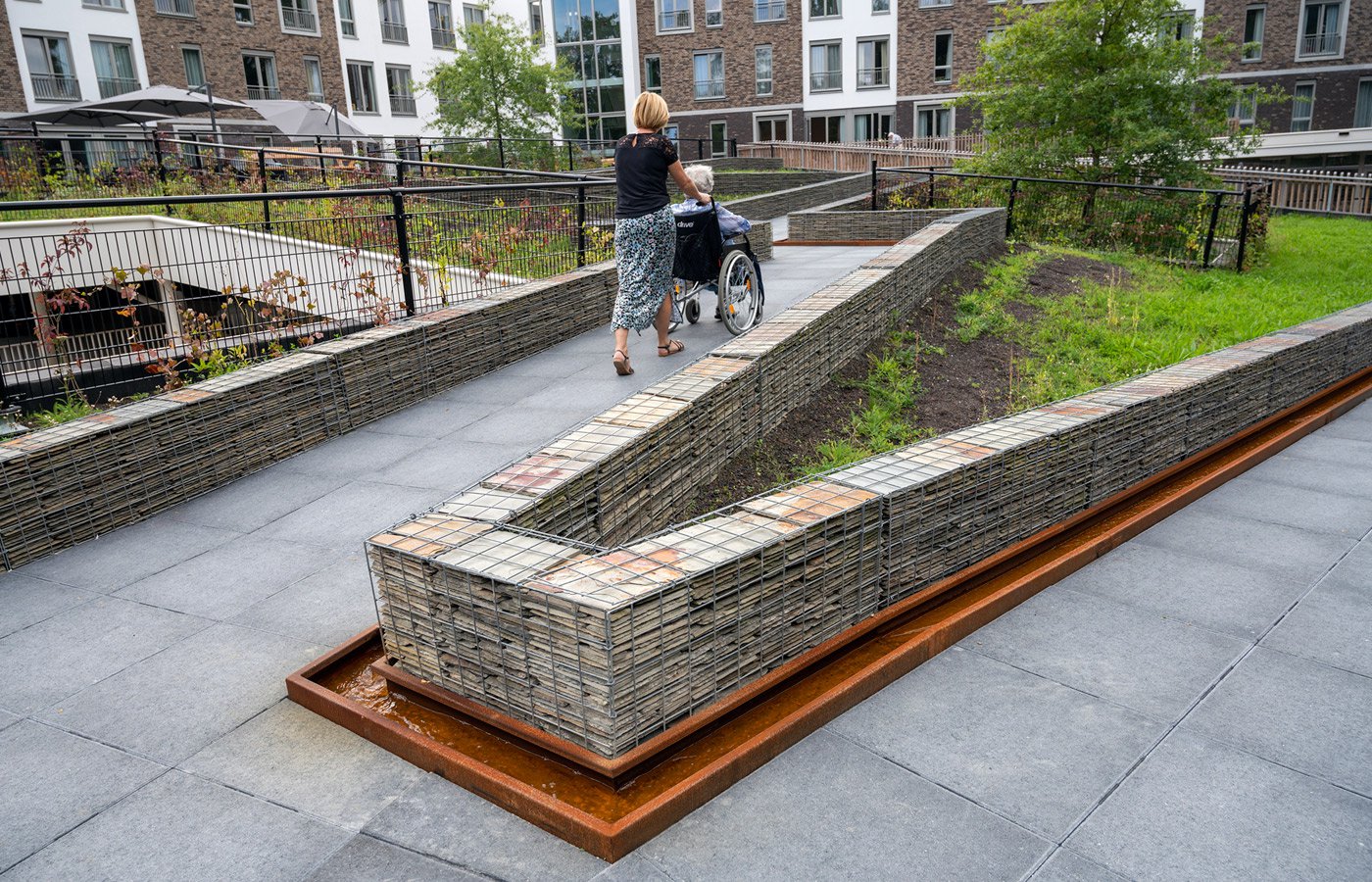 Terrace with a view
On the sheltered inner side of the complex is a partially covered parking area for 49 cars. Part of this roof has been implemented as a terrace for the residents and is accessible from the first floor of the residential care centre. Between the terrace and the park lies a sloping grassy area with a zigzagging ramp connecting the building with the rest of Oranjepark.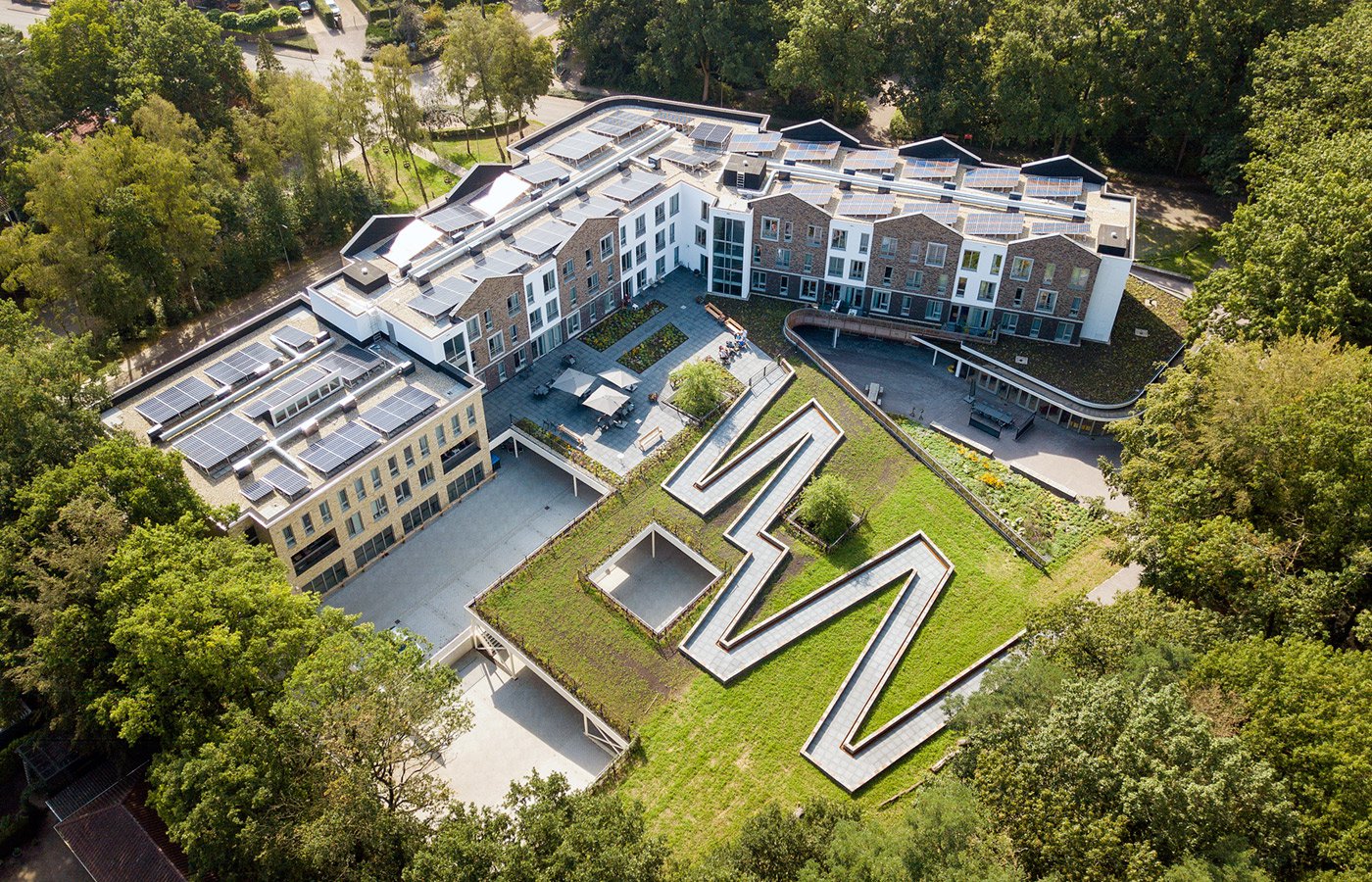 An Energy-neutral building
The energy-neutral (EPC = 0) and gas-free building is equipped with a heat and cold storage system for the sustainable generation of energy, which is fed by 36 160-metre-deep wells drilled underneath the parking facility. Hot tap water is generated by heat pump boosters. In addition, the roof is fully equipped with PV panels and the building is highly insulated.
Photography: DONE. by Tjeerd Derkink and Zoontjens