Building II of new construction Het Woolde inhabited
The new construction at care organisation Carintreggeland location Het Woolde has been completed. Last March 2 and 3, the residents of the old construction were moved to the second new construction on the site of the Lasondervleugel, which was demolished last year. Its four floors accommodate 48 residents. The first oval building stands in the former garden of Het Woolde and has been occupied by 36 residents since 18 June 2019. As a 'finishing touch', a park-like garden will be created around the buildings.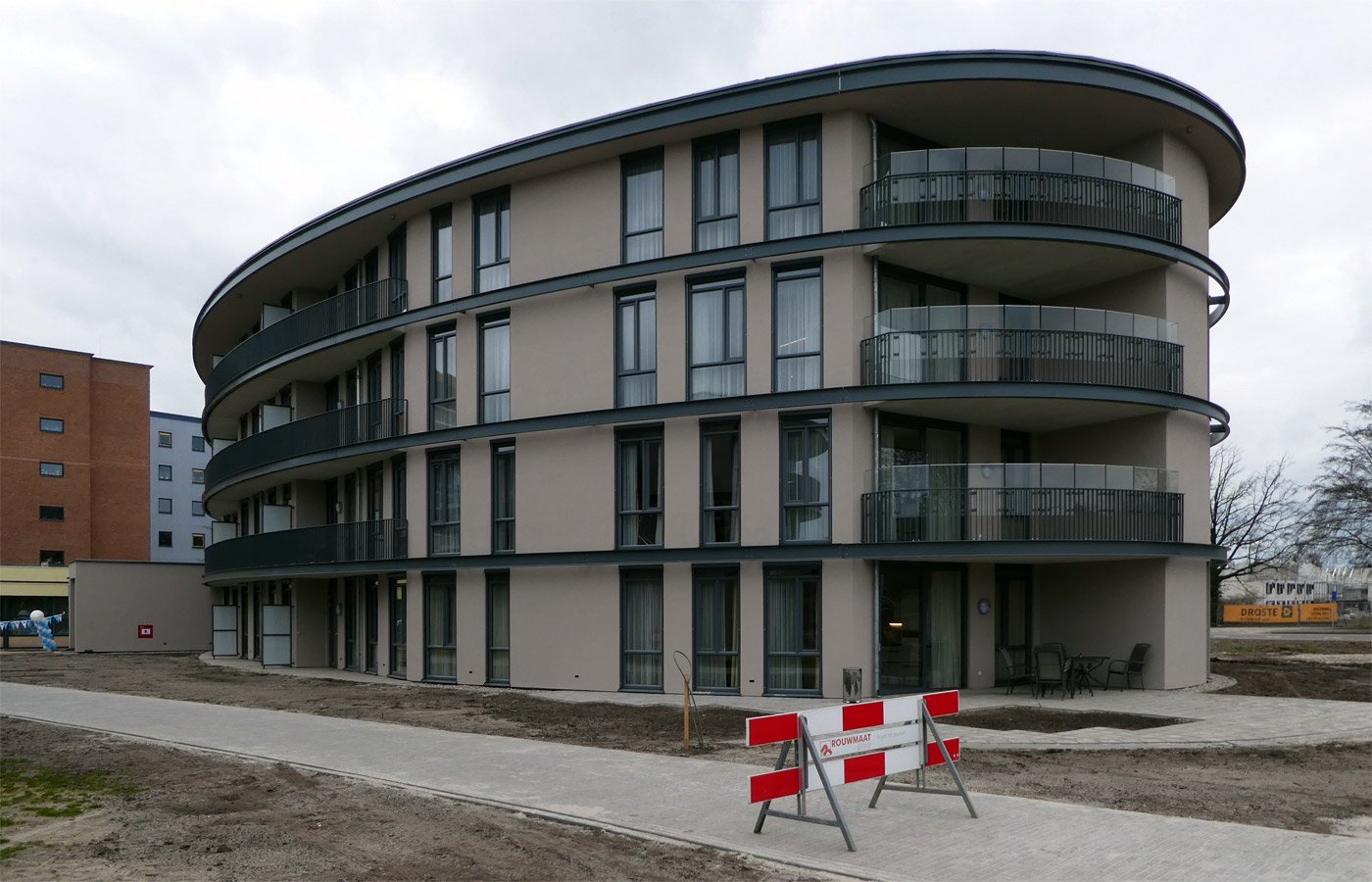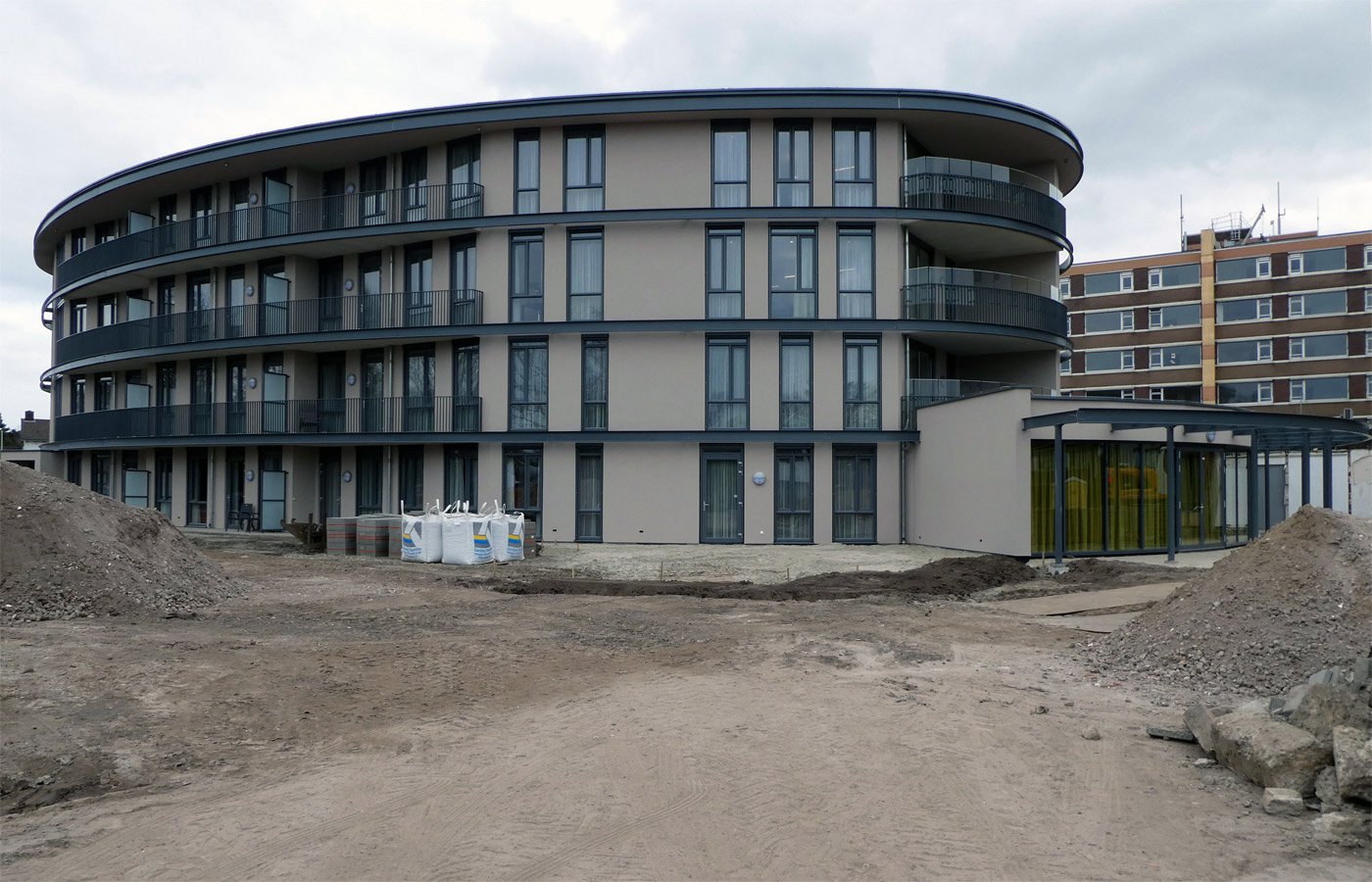 JOINT HOUSEHOLD
All residents live in a group of six and run a joint household. The residents have their own living/bedroom and bathroom. There are two flats on each floor. The residents who live here have both memory problems and physical limitations. On one floor of the four-storey building, extra attention is paid to elderly people from non-Western backgrounds. Outside on the ground floor is a conservatory-like meeting area with a coffee corner.