Replacement housing LVB / MVG
Elver Kemperbergerweg
In the coming years, care organisation Elver will invest millions in the replacement of hundreds of homes for mentally disabled residents at locations in the Achterhoek, Liemers and Arnhem. The current housing stock is very outdated and will be gradually replaced by future-proof homes that offer residents more privacy, more space and better facilities. At the same time, the (financial) feasibility of this ambition, which lies at the interface of efficient, general care concepts and individual wishes and needs of residents, must be guaranteed.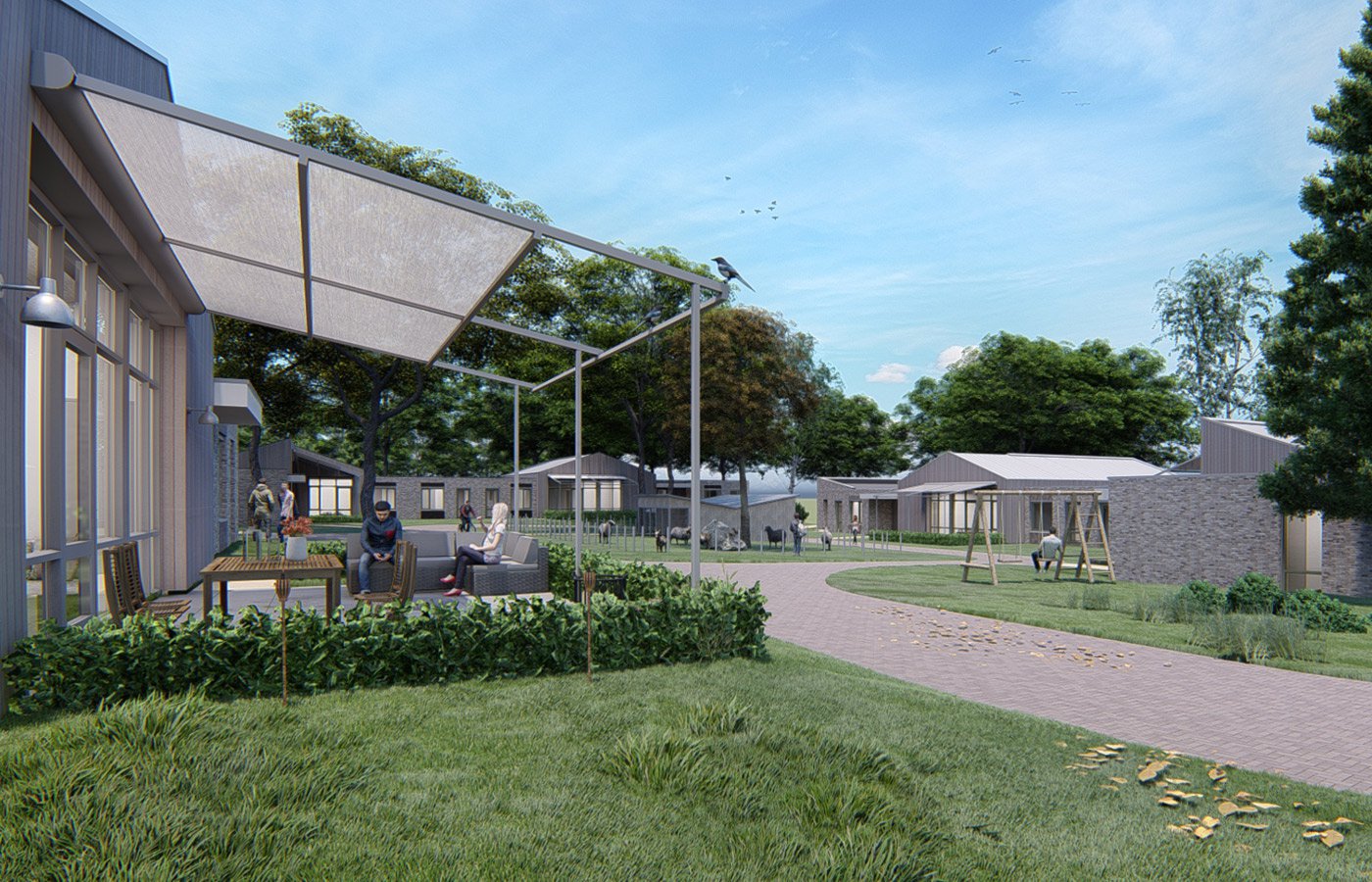 A LIVING ENVIRONMENT THAT PROVIDES FOOTING
At the Kemperbergerweg / Bakenbergseweg location in Arnhem-Noord, clients with a mild mental and/or behavioural disability (LVB / MVG) in the age of 13 years to senior live. For them, a living environment that offers the necessary support and where good guidance is possible, is essential.
New accommodation concept
Elver will build a new construction for 105 residents and four guest rooms on the basis of a housing concept that IAA Architecten and Elver have drawn up together. The core is a group of eight residents with their own studios and a central living room. One occupant will get an apartment.
The new constructions will be built in two phases to prevent temporary housing (and therefore moving twice). Everywhere, the studios will be at ground level, except on the corner of Schelmseweg / Kemperbergerweg, where a building has been designed in two and three layers which is intended for young residents and also offers space for guests.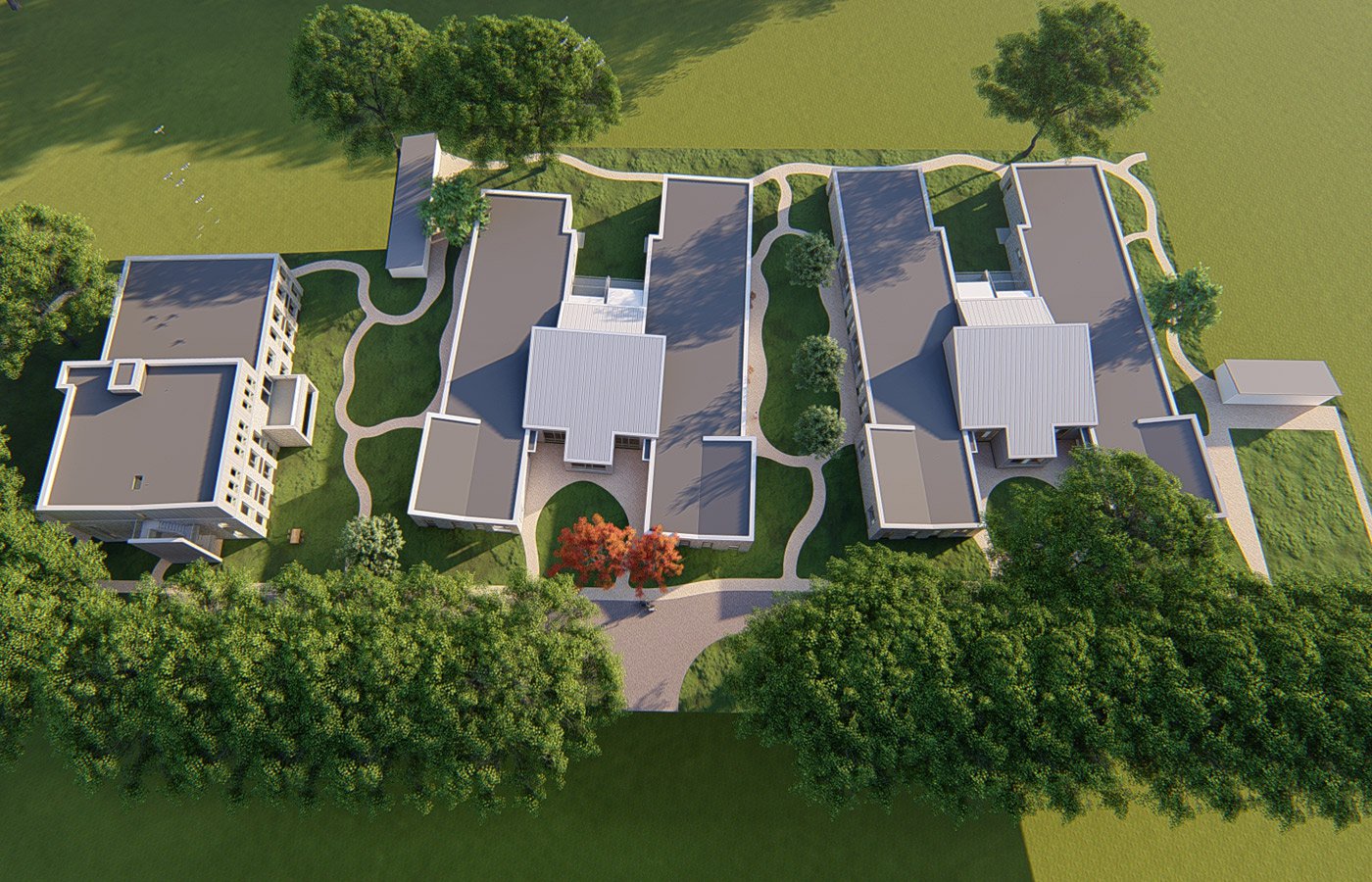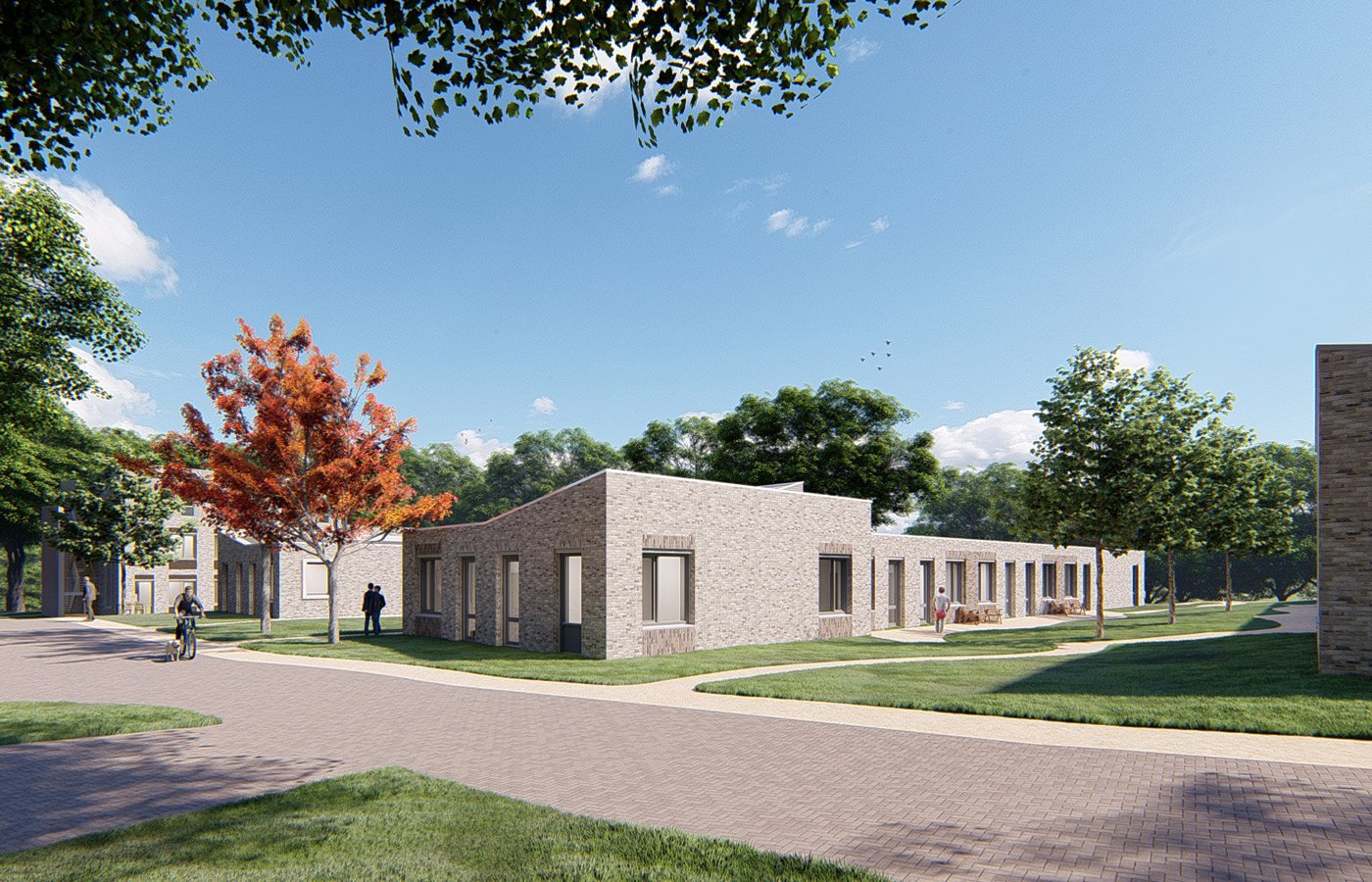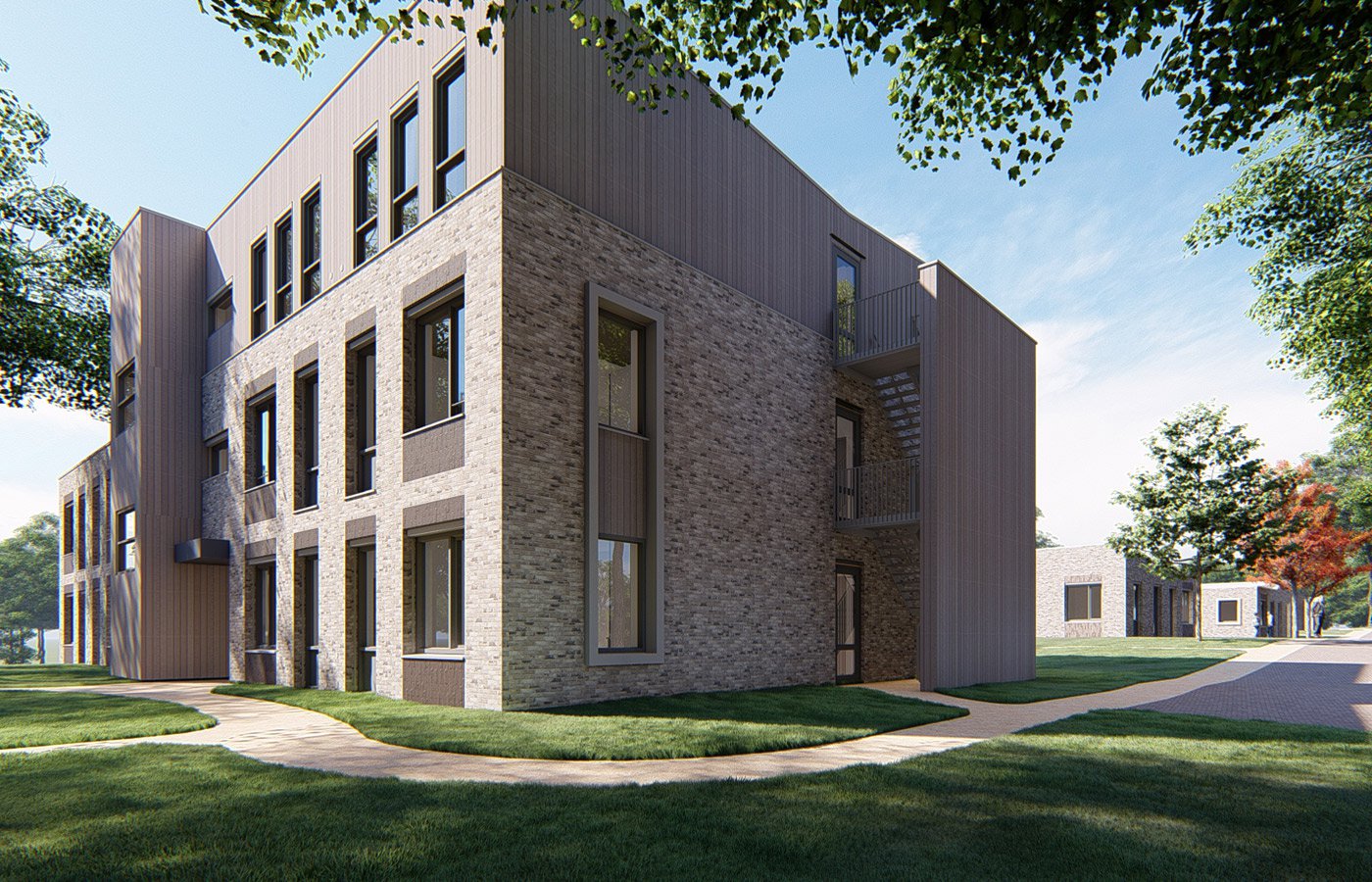 Natural appearance
The new buildings will have a natural appearance: the facades of the studios consist of a light beige nuanced stone and the living rooms will be provided with wooden cladding and a zinc roof.
The foresty location lies on the border of nature (Veluwe) and the city (Arnhem) and requires a careful integration of the new building between the existing trees. After construction, the surrounding area will be designed as naturally as possible, resulting in buildings located in the middle of greenery.
Explanation of abbreviations:
LVB = Mild Mental Restriction
MVG = Difficult to understand Behaviour