GHOTEL hotel & living Essen
Hotel in Essen
The German chain GHOTEL hotel & living holds hotels and apartments in several cities within Germany. In an undeveloped location along the railway line in Essen, within walking distance of the main station and city centre, GHotel has commissioned the construction of a three-star superior hotel consisting of 174 rooms, restaurant, conference facilities and parking space for 53 cars. Since its completion in 2016, the white building with its many windows and transparent ground floor, forms a bright appearance between the otherwise somewhat desolate looking buildings at the Hachestrasse.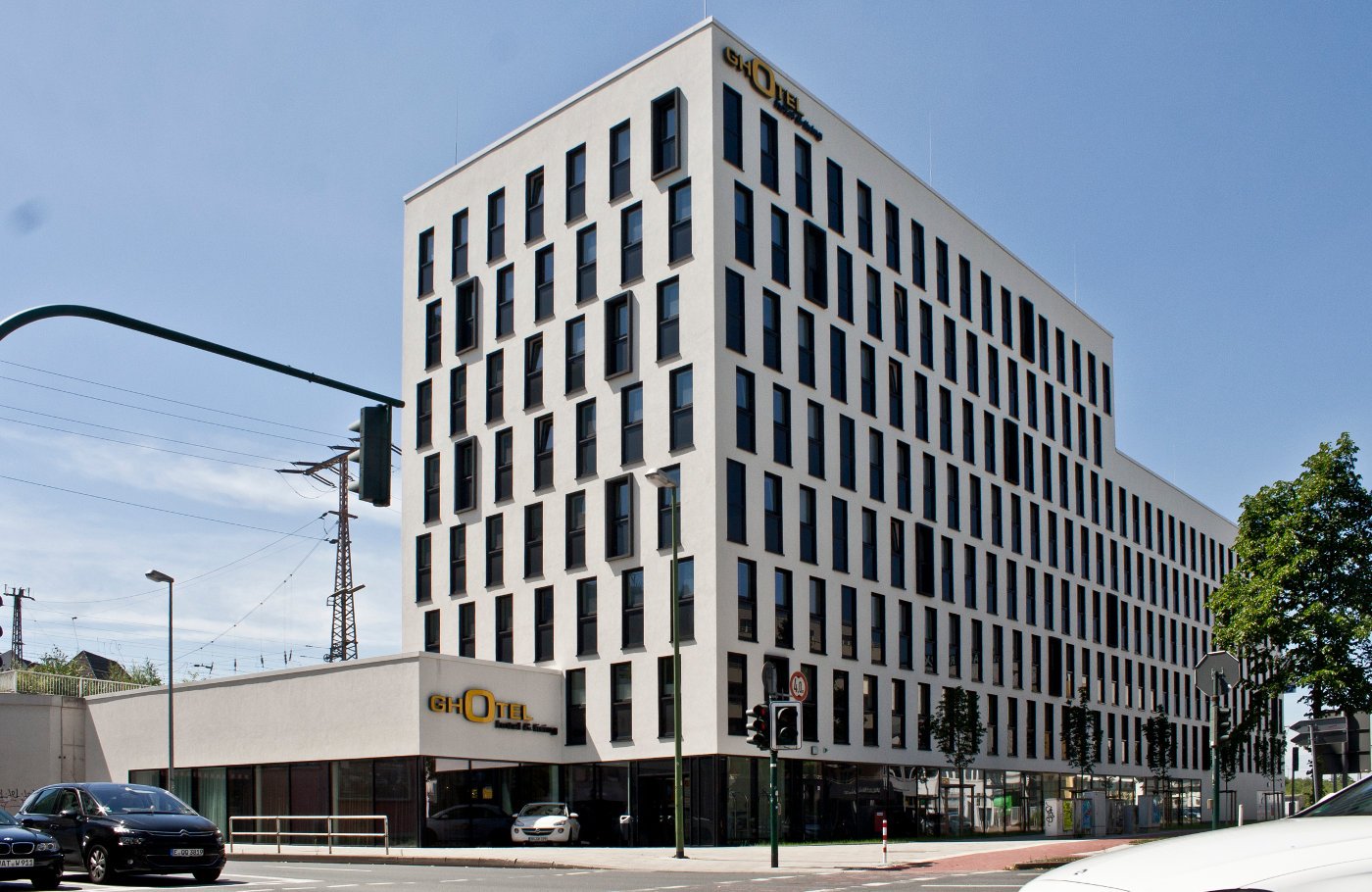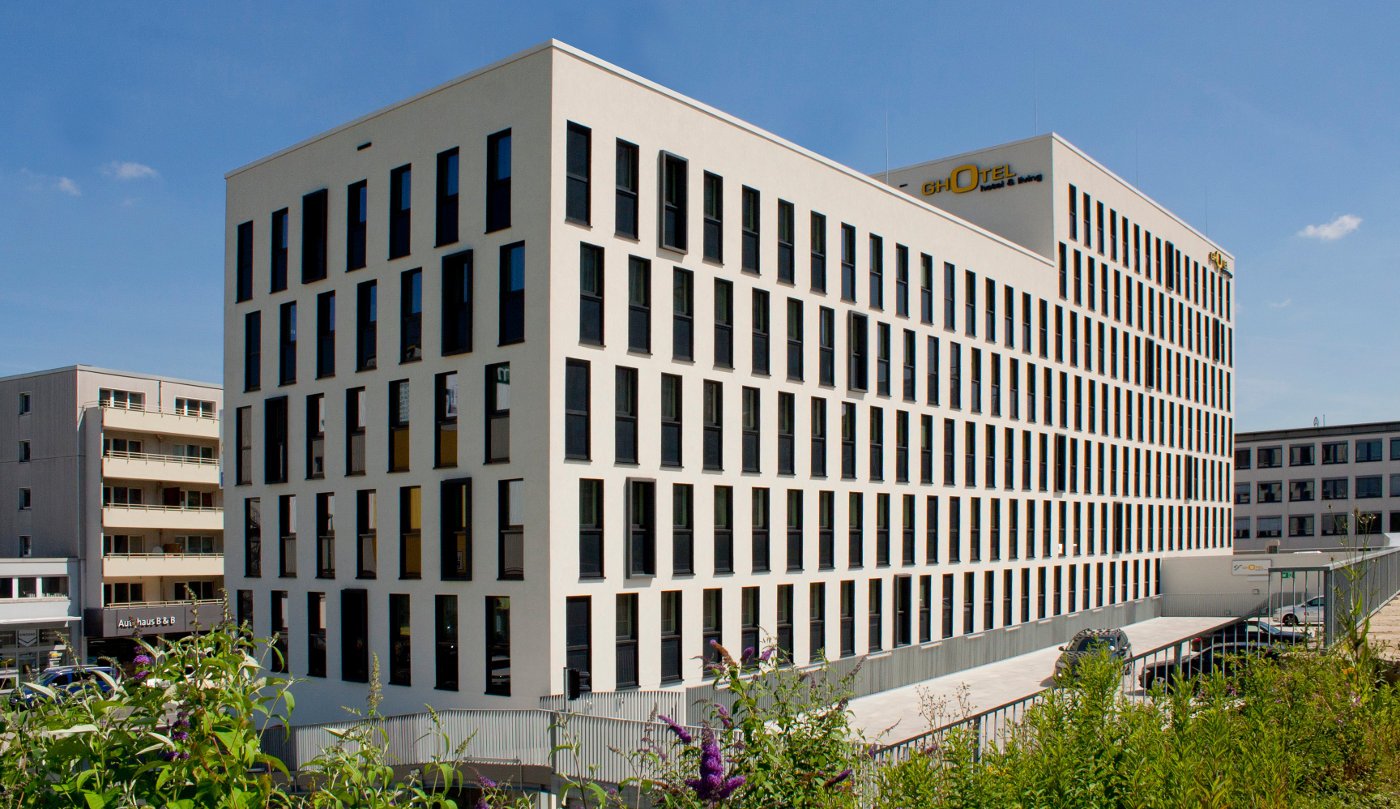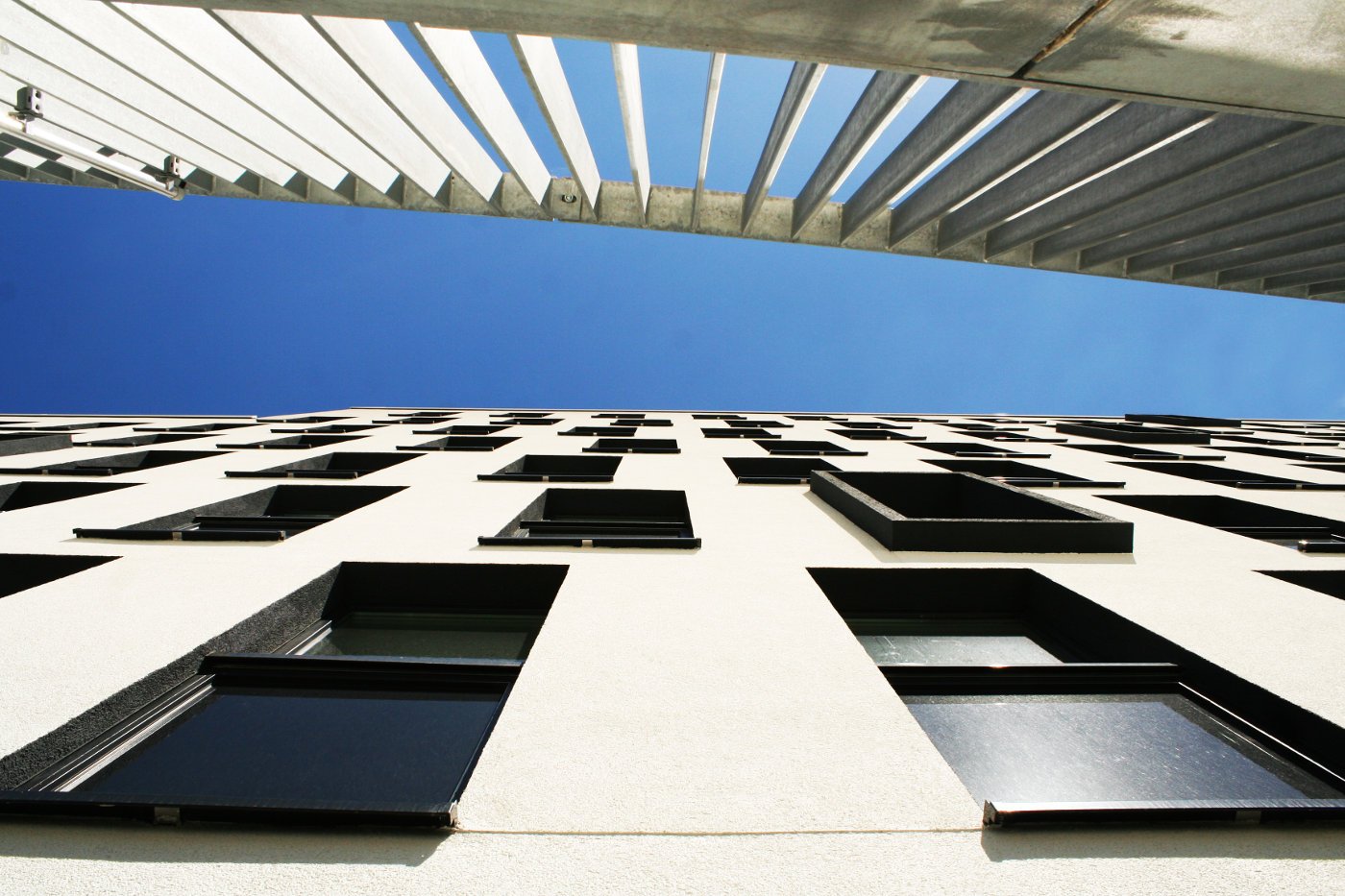 REJUVENATION OF A FORGOTTEN LOCATION
On a part of the site where once the freight trains of the Deutsche Bahn were loaded and unloaded, now stands GHOTEL hotel & living Essen. The new construction has not only ensured the upgrade of the surrounding of the Hachestrasse / Hindenburgstrasse intersection, the arrival of the hotel can also form a major impetus for the urban renewal of this part of Essen.
The hotel consists of two volumes: a high part parallel to the Hachestrasse and a low part at the Hindenburgstrasse. In the 'armpit' of the two building parts, the entrance with reception and lobby is situated at street level. On the ground floor also a restaurant, conference rooms and other hotel facilities are located. The level-high glass pane provides a lively appearance on the street, both on the Hachestrasse as on the Hindenburgstrasse, where the building leads to the entrance of the railway tunnel. The high part of the building consists of six to eight levels with hotel rooms from the first floor upwards. Between the building and the green retaining wall at the railway embankment, lies the parking facility which is accessible from the Hachestrasse.
Rational design reduces construction costs
In order to make the hotel economically sound, the design incorporated a rational effect based on the size of a hotel room in a three-star hotel. Also the prefabrication of the structure - walls, columns and facade elements - contributed to a short construction time, which altogether ensured that the building was finished on time and within the budget.
In 2017, the hotel was nominated for the architectural award Guter Bauten 2017 by the Bund Deutscher Architekten Essen.