Construction of multifunctional care building in Dorsten (D) started
In the vicinity of former coal mine Fürst-Leopold, the contractor has started the construction of residential and commercial building LEOPOLD I. A pharmacy, a day centre for the elderly and a café with a terrace will open their doors on the ground floor. The three floors above will house a total of 21 wheelchair-accessible two-room flats and two residential groups for elderly people with dementia. The building is designed on the basis of the KFW 40 energy standard and has no gas connection.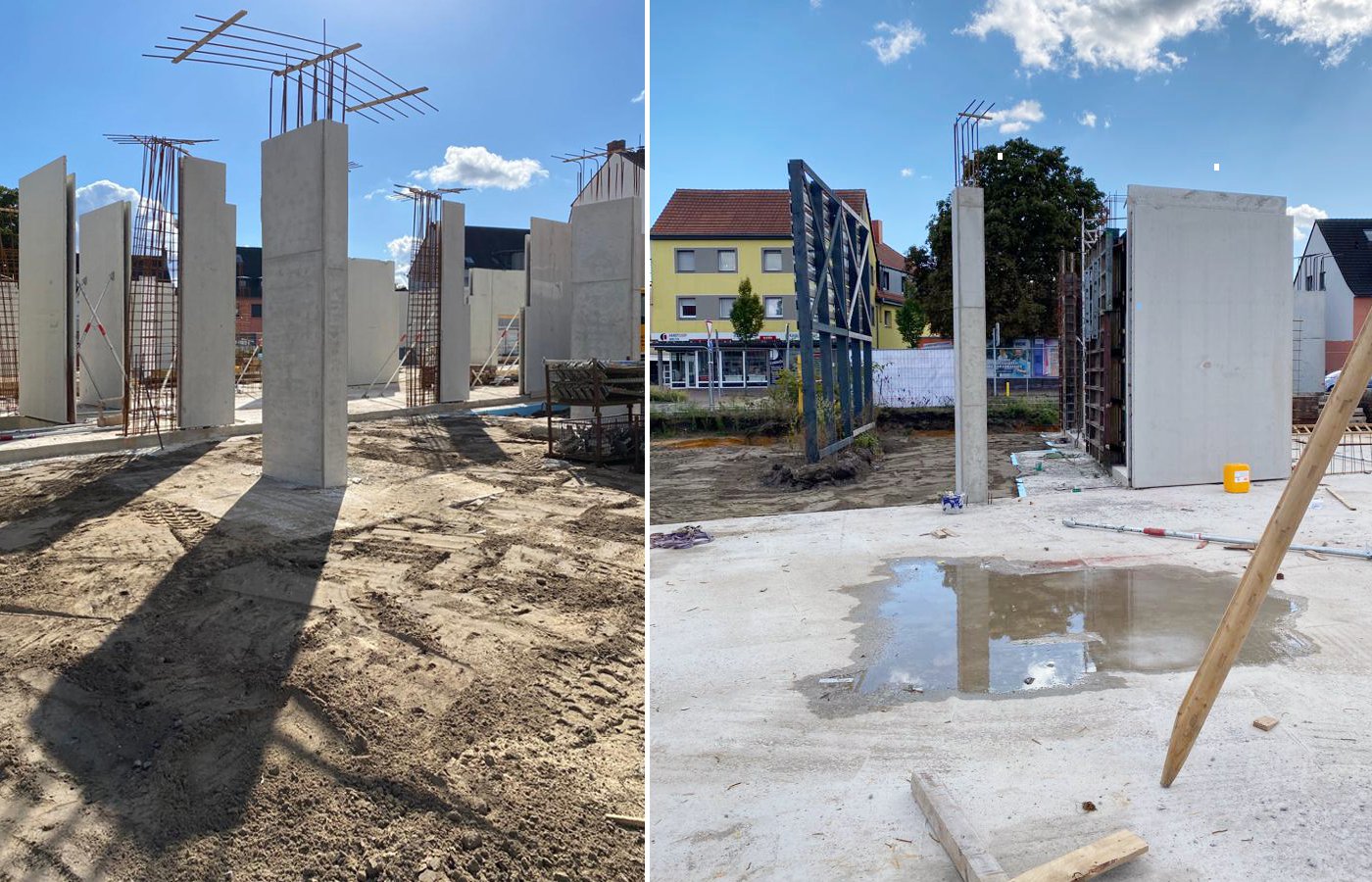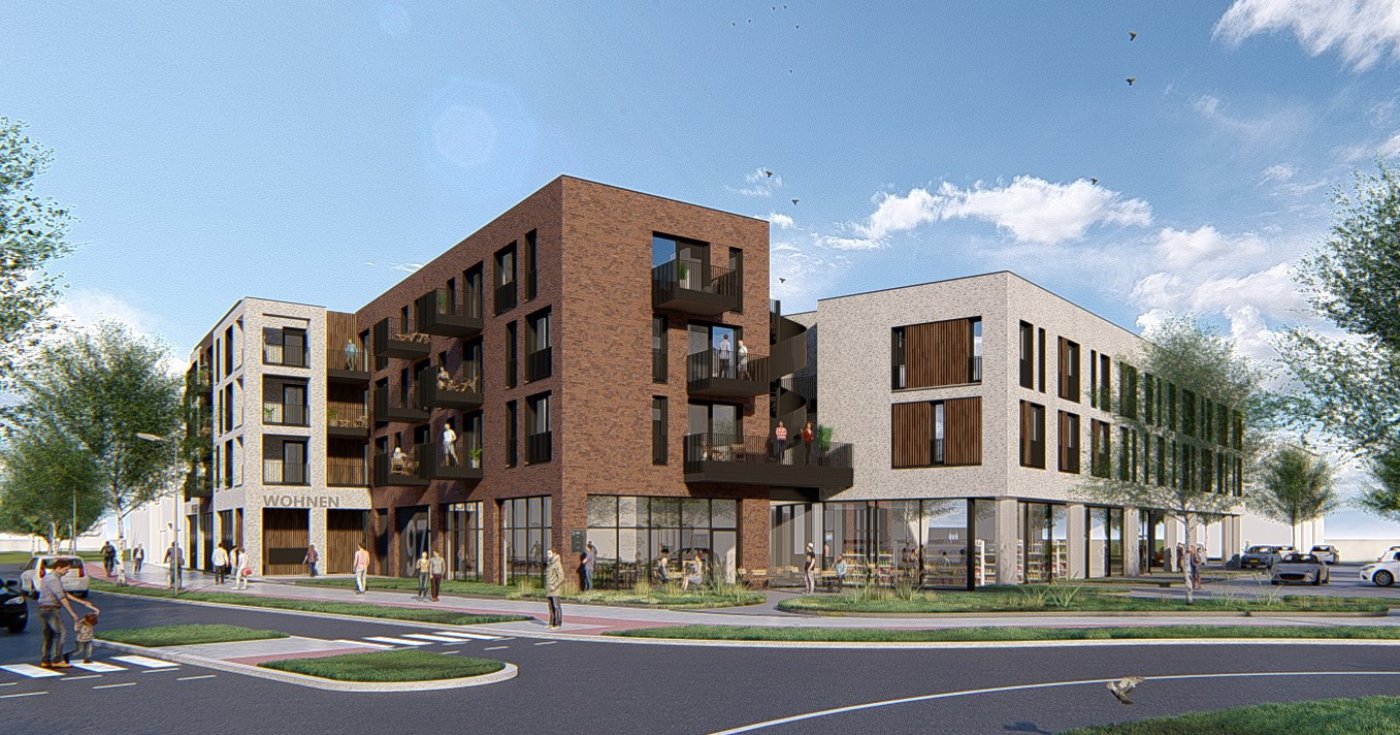 KfW-40: standard for new buildings
The KfW-40 standard describes a particularly energy-saving construction and renovation standard and will be legally required for new buildings in Germany from 2025.