Cradle to cradle® office in the heart of Berlin
Pulse Berlin
In the centre of Berlin, just 700 metres from Potsdamer Platz, an eight storey high C2C office block marks the northernmost point of Stadtquartier Hallesche Straße. For a long time, this area in Kreuzberg near the Tempodrom and the former Anhalter Bahnhof was a wasteland, whereas now the white facades with the glass boxes stand out from afar. In collaboration with William McDonough + Partners, this is Berlin's first office the design of which was inspired by the Cradle to Cradle® philosophy.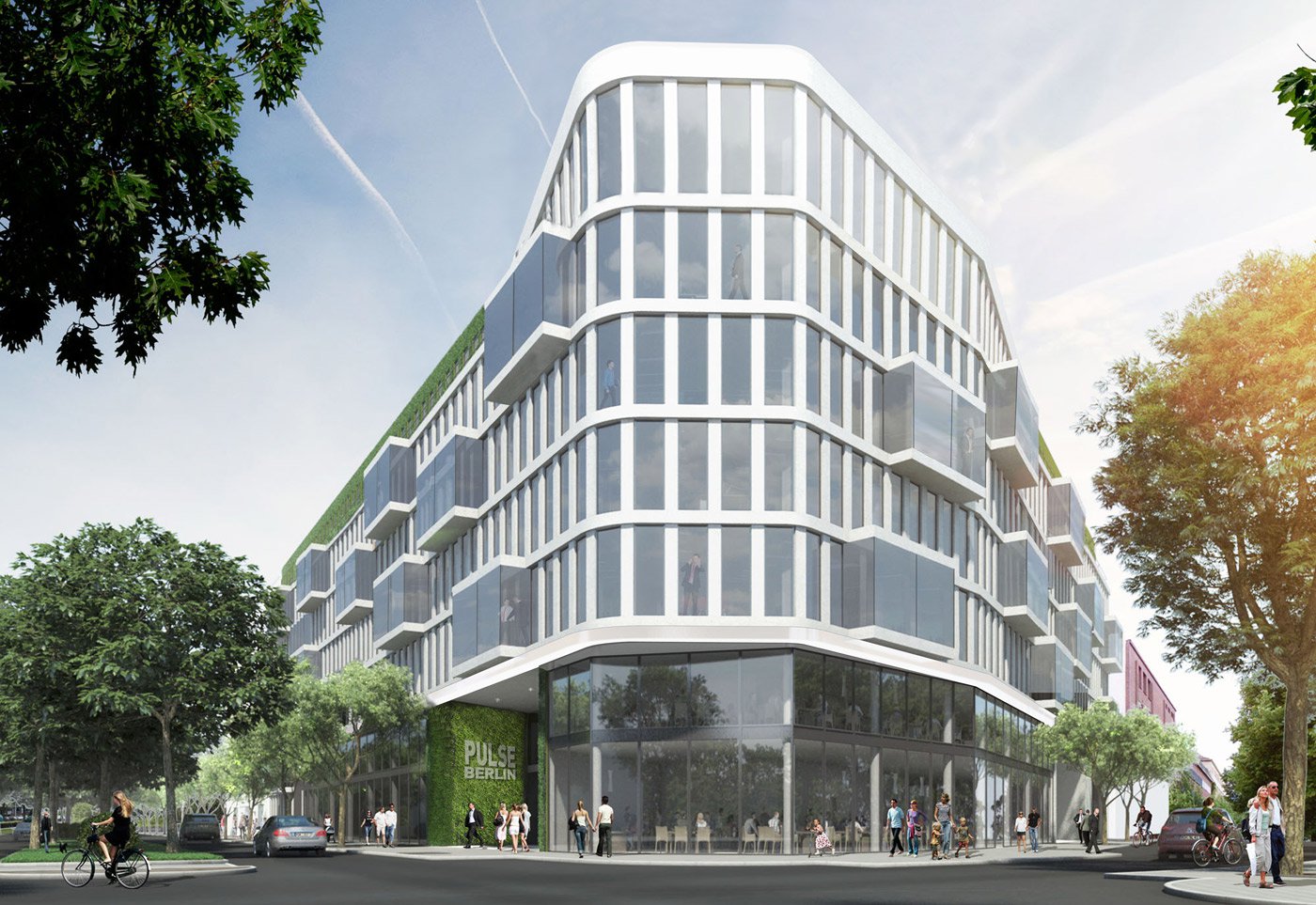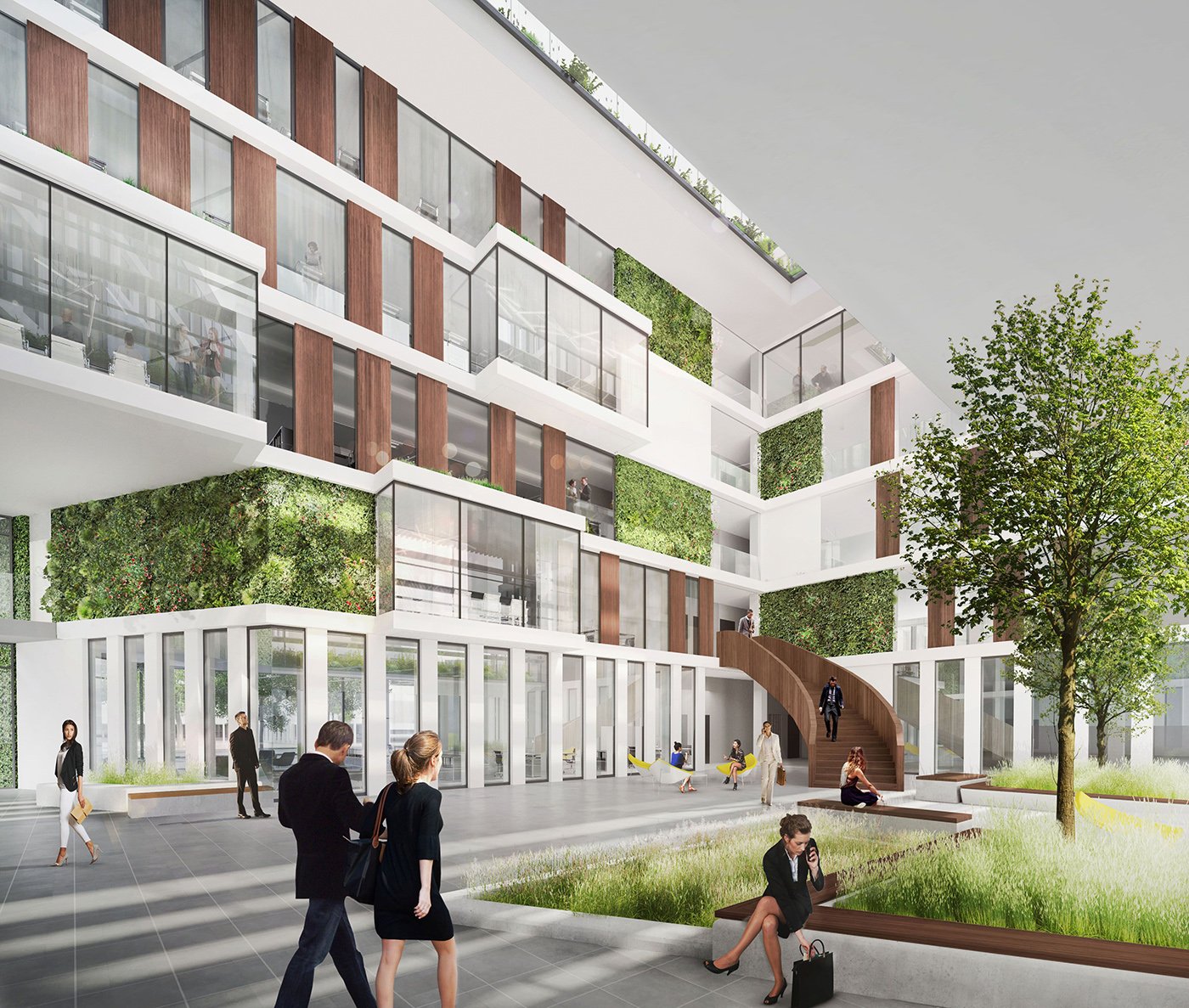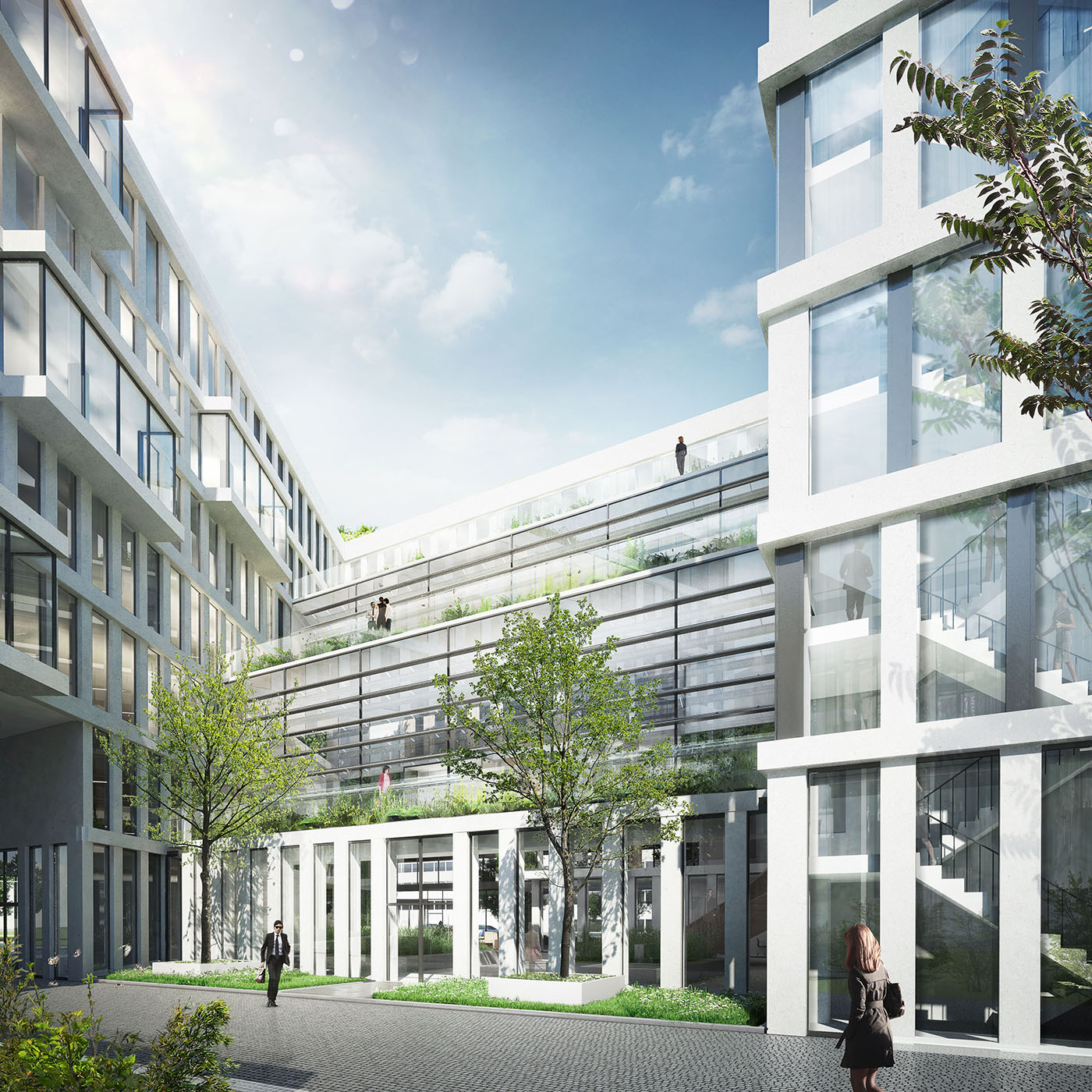 BUILDING WITH PLEASANT WORK ENVIRONMENT
The two-storey high entrance of PULSE BERLIN is located on the corner of Stresemannstraße / Möckernstraße and leads to an atrium in which stairs and elevators give access to the rest of the building. Over seven levels, 10.500 m² of rentable office space is situated, all fully flexible as it can be easily rearranged. The ground floor around the atrium is available for restaurants and shops to enhance the contact with public life. In the basement, 63 parking spaces are available with charging points for electric cars as well as a bicycle parking area for 122 bikes. From the Möckernstraße, a two-storey high underpass gives access to the residential building situated at the back in Stadtquartier Hallesche Straße.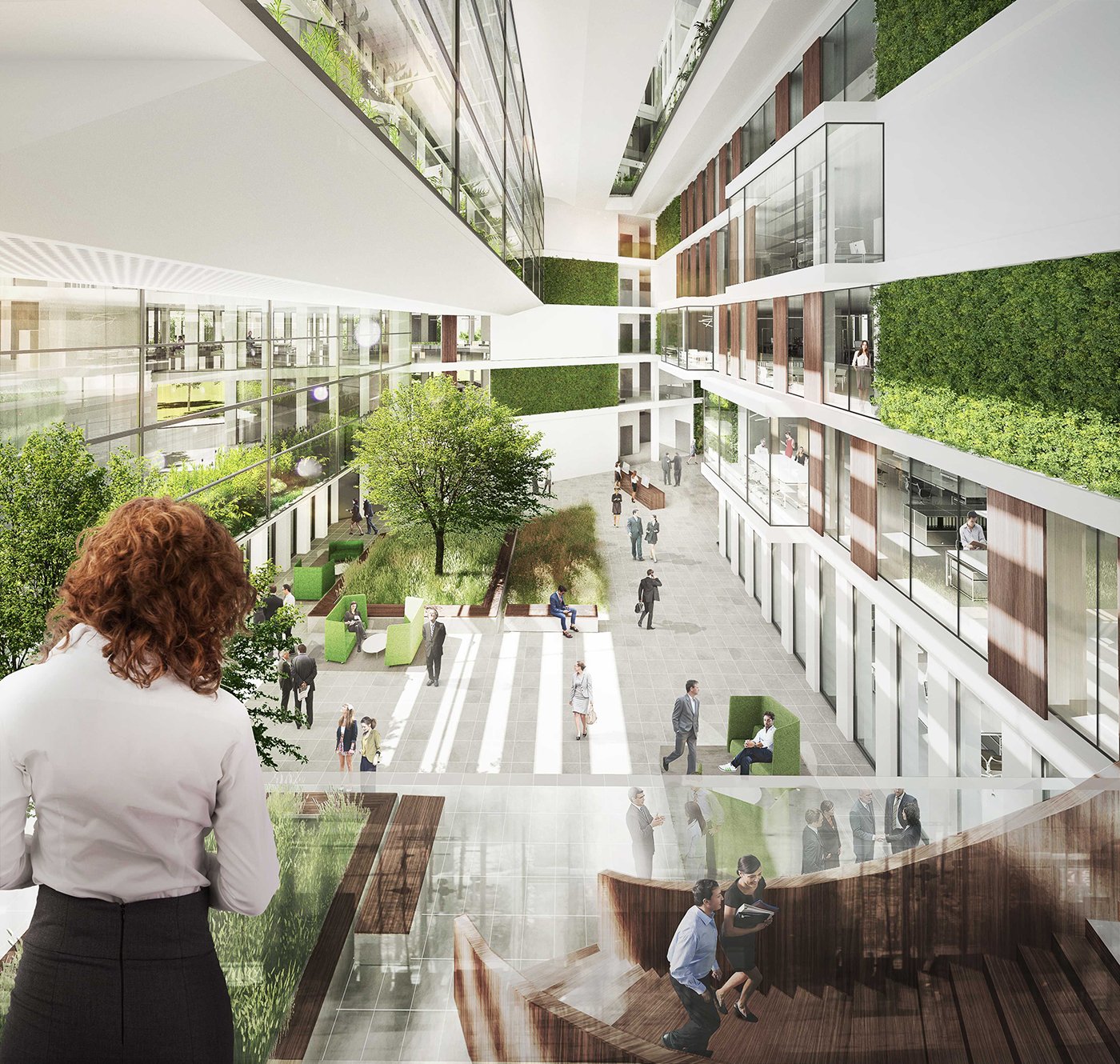 Atrium functions as a centre
The centrally located atrium consists of a covered outdoor area which, together with the distinctive street facades, forms the calling card of PULSE BERLIN. It is the heart of the building where everyone meets. The spaciousness, the incidence of light, the selected materials and the present greenery, provide a natural indoor climate and a pleasant ambient abode. At the office levels, the meeting rooms with loggias looking out over the atrium contribute to the same experience. The cascade-shaped roof is designed as a green roof that can store rainwater but also offers a nice view to users of the higher floors.
Sustainable building
PULSE BERLIN is constructed out of recyclable materials and reusable parts with as many Cradle to Cradle® quality marks as possible. The design is aimed at the DGNB Zertifikat in Gold for sustainable construction.