Competition
New construction DOCKLANDHAUS
The new DOCKLANDHAUS in the harbour of Münster has become a hybrid timber building, designed according to the Cradle-to-Cradle® philosophy. From an urban planning perspective, the DOCKLANDHAUS can be characterised as a solitary block that adapts to the street and the surrounding buildings.
On the side of the Dortmund-Ems canal, the building has a sculptural roof terrace landscape due to the cascade-like staggering of the floors, which ensures that the built-up outdoor space is once again available to the user.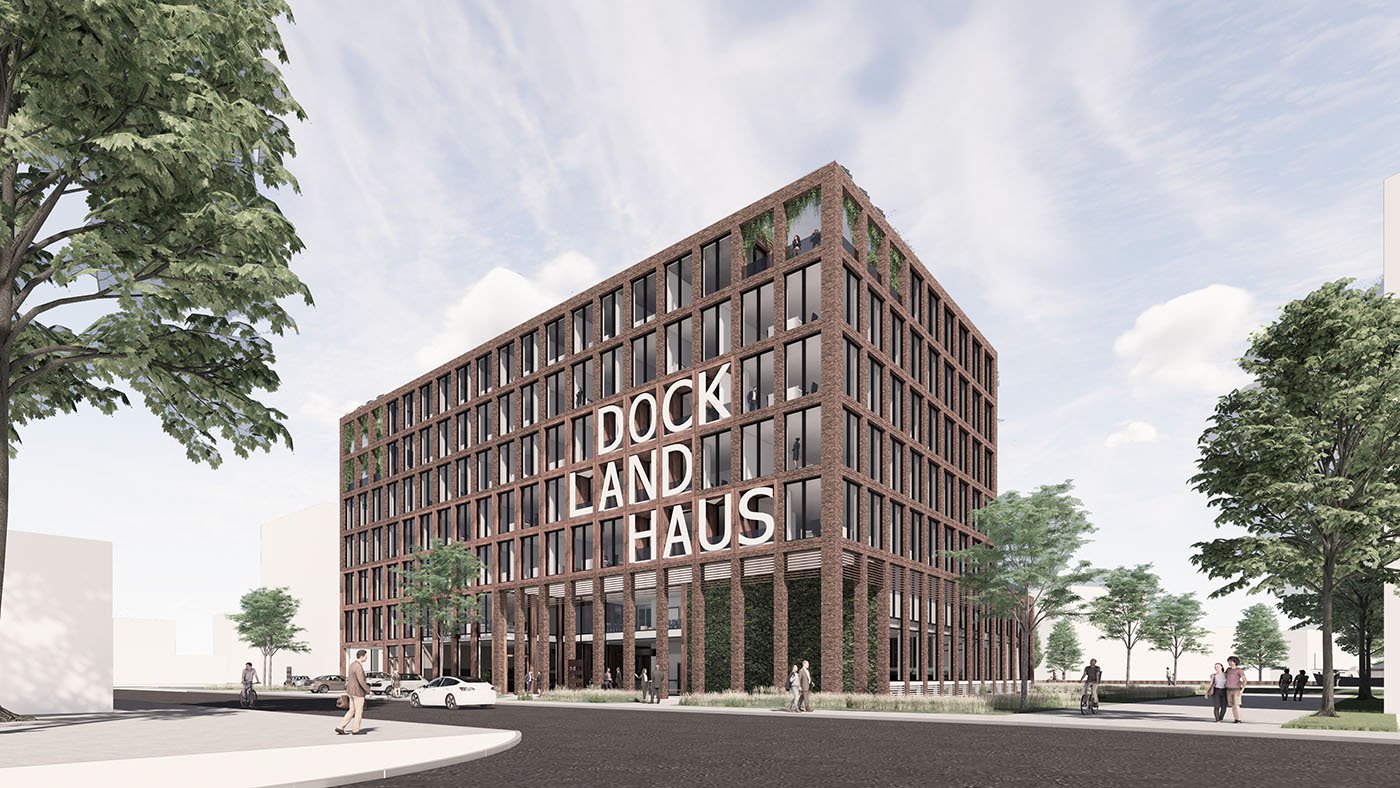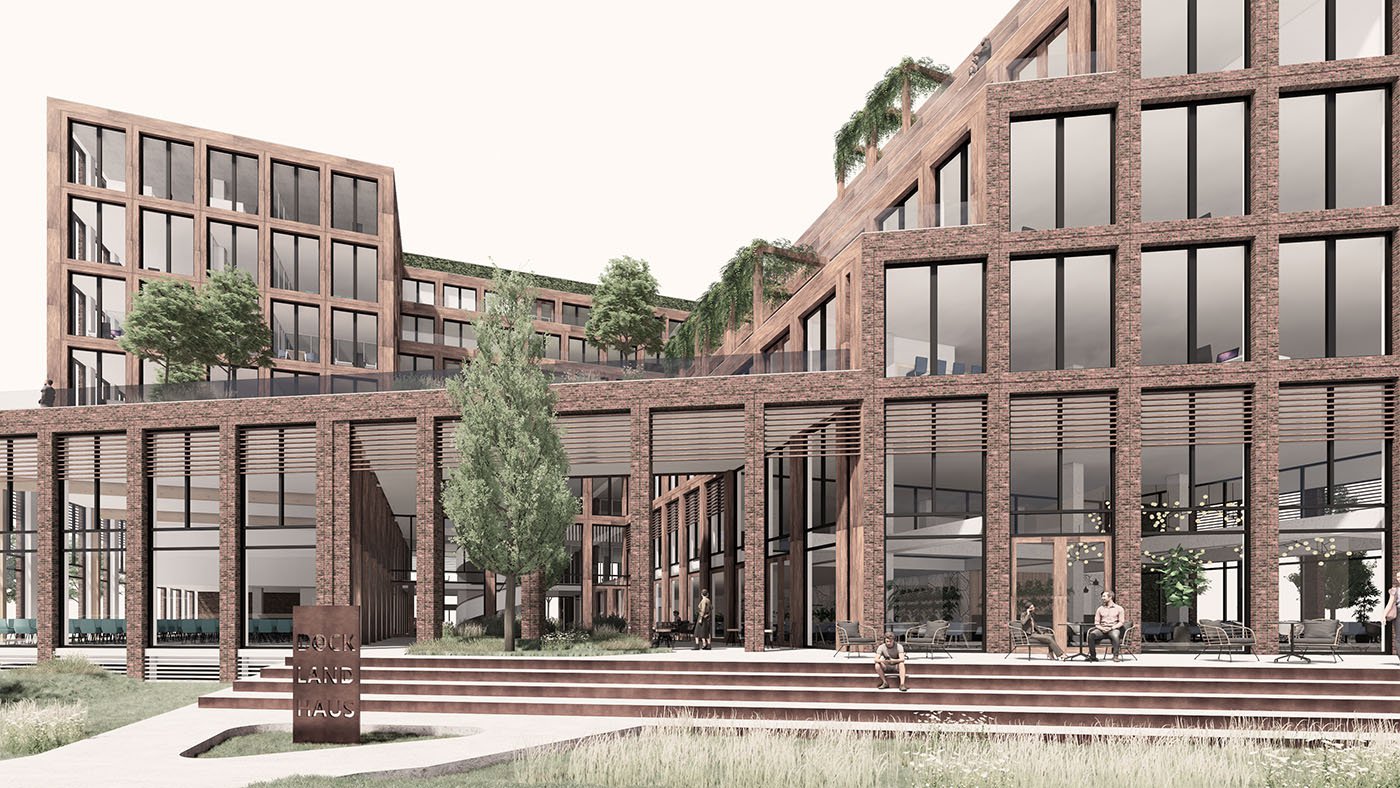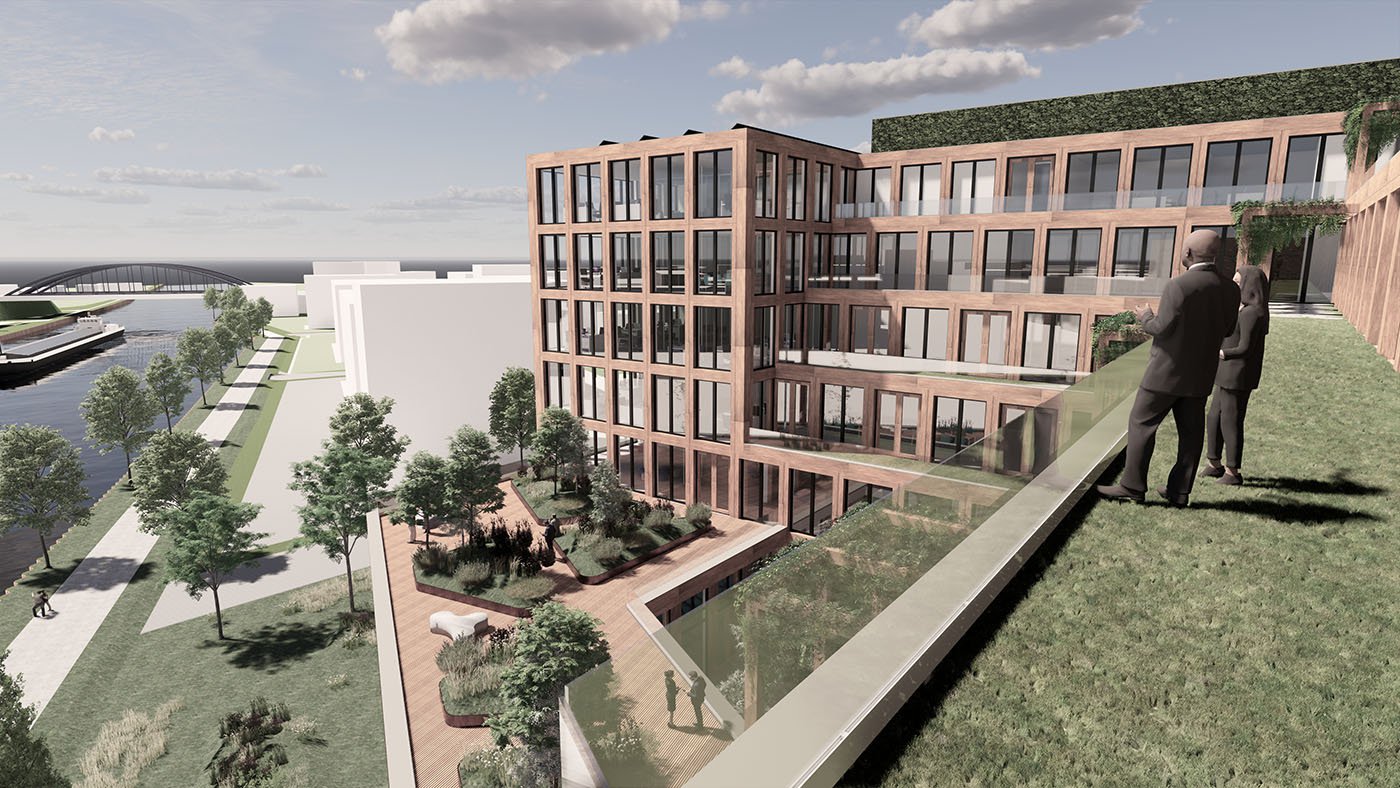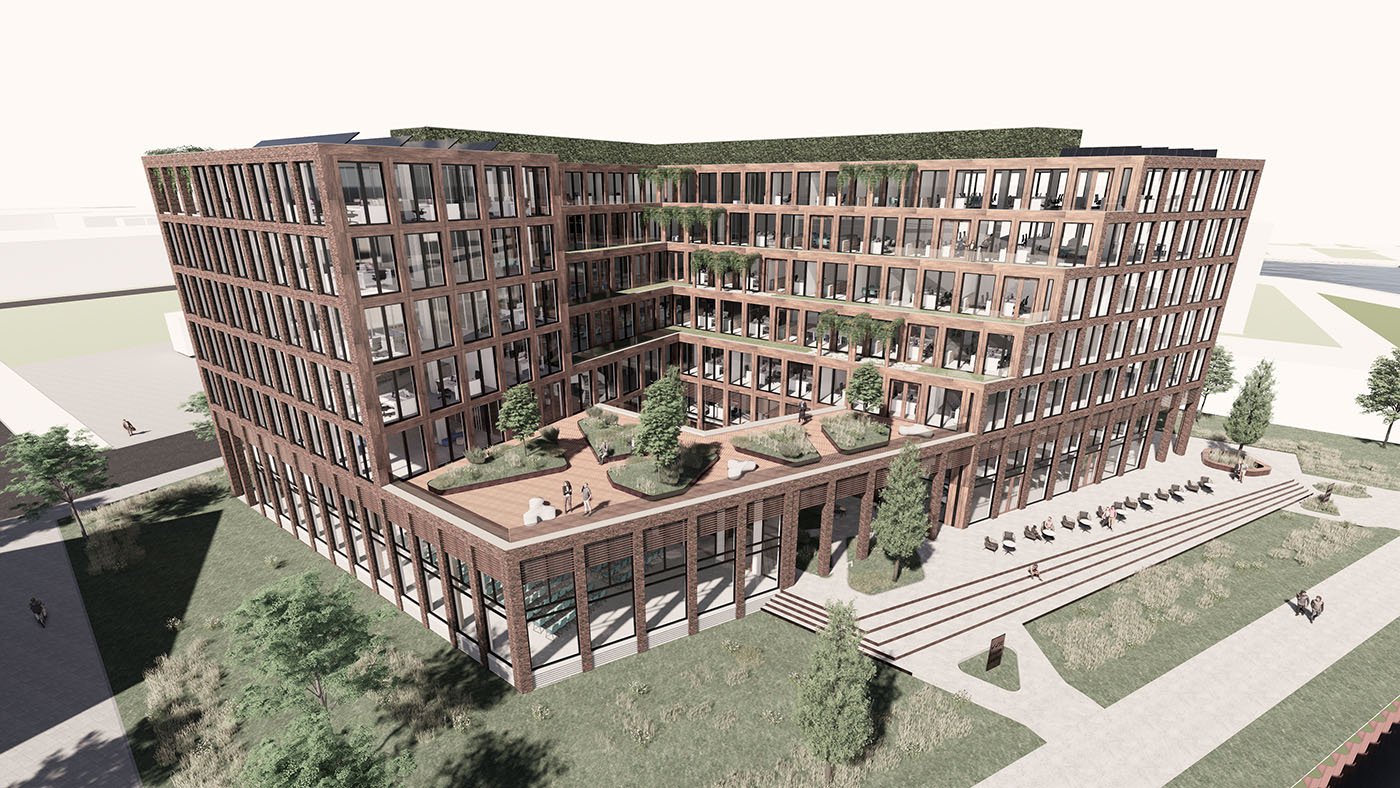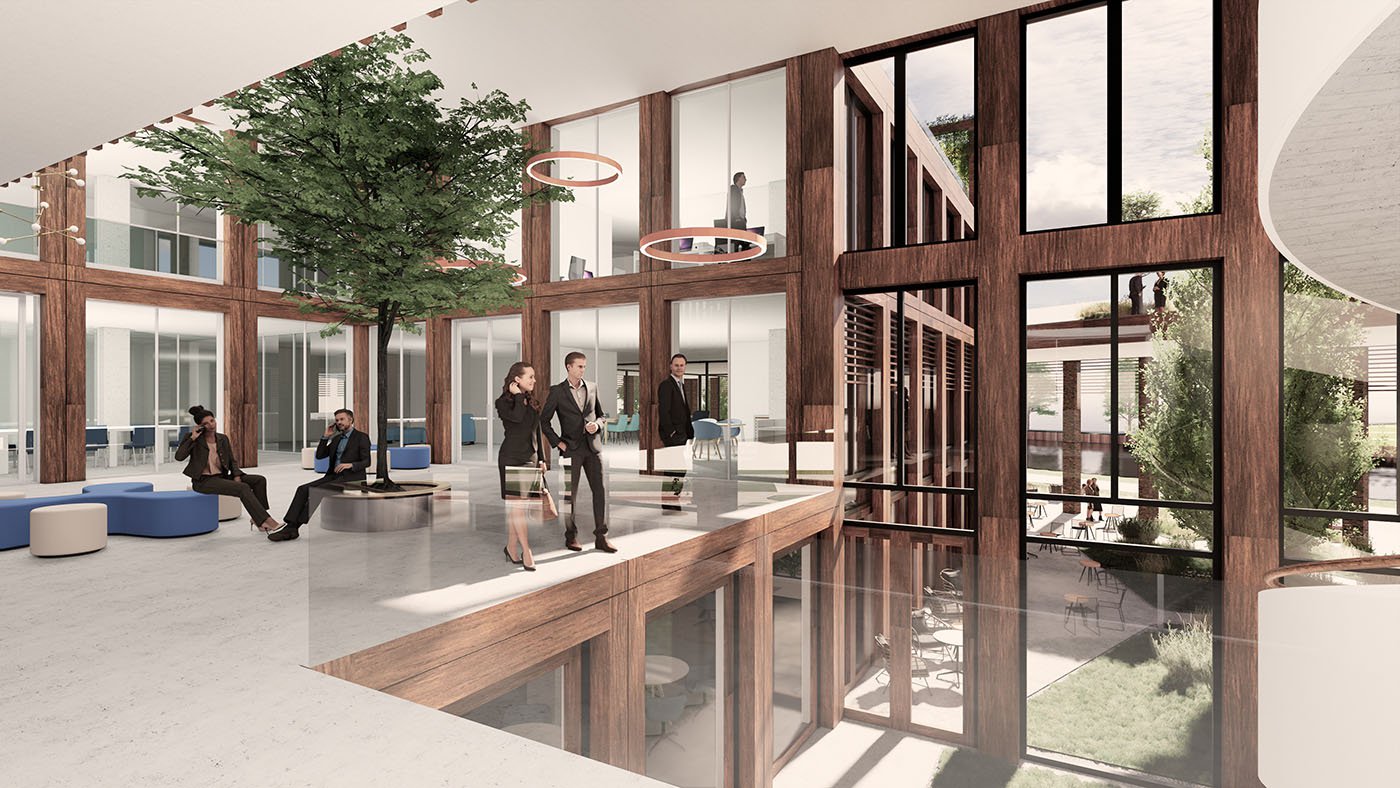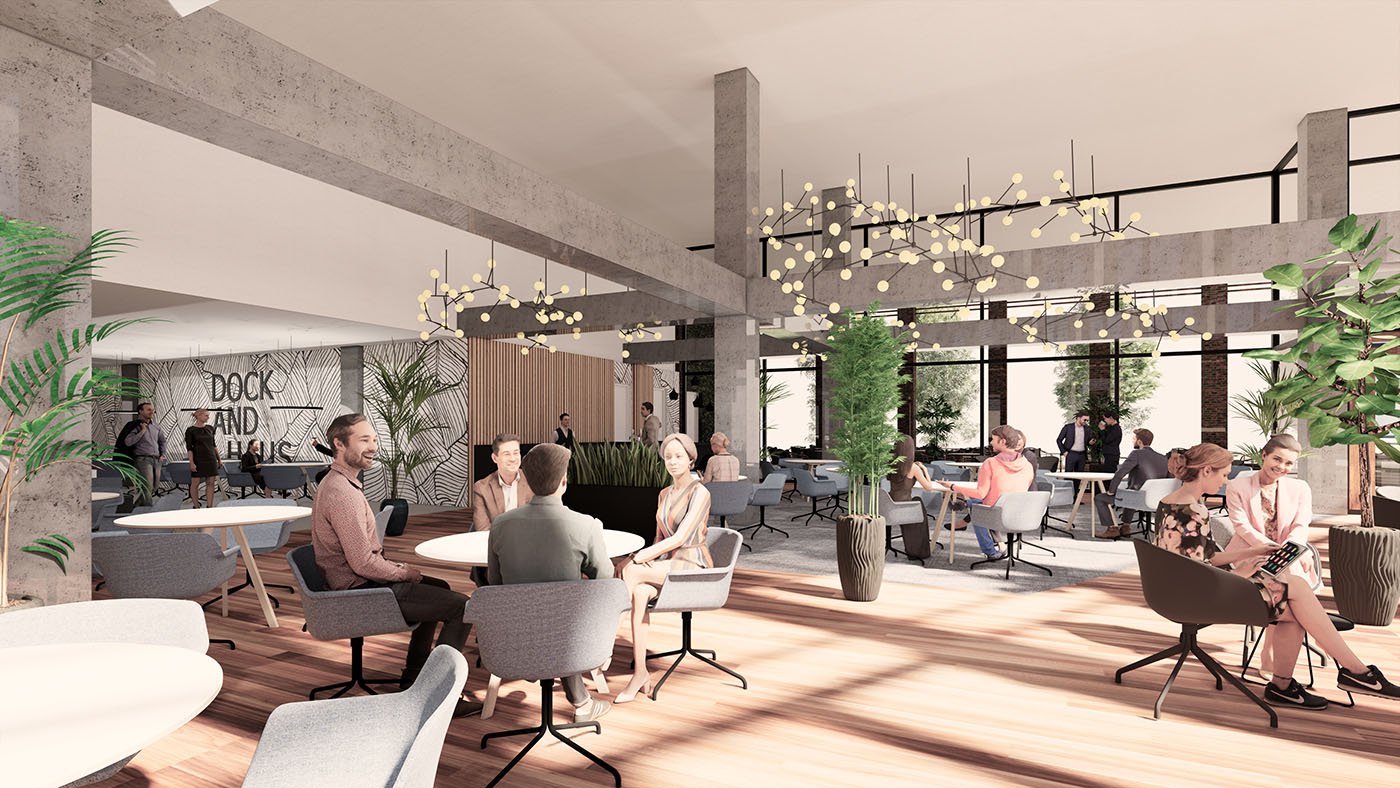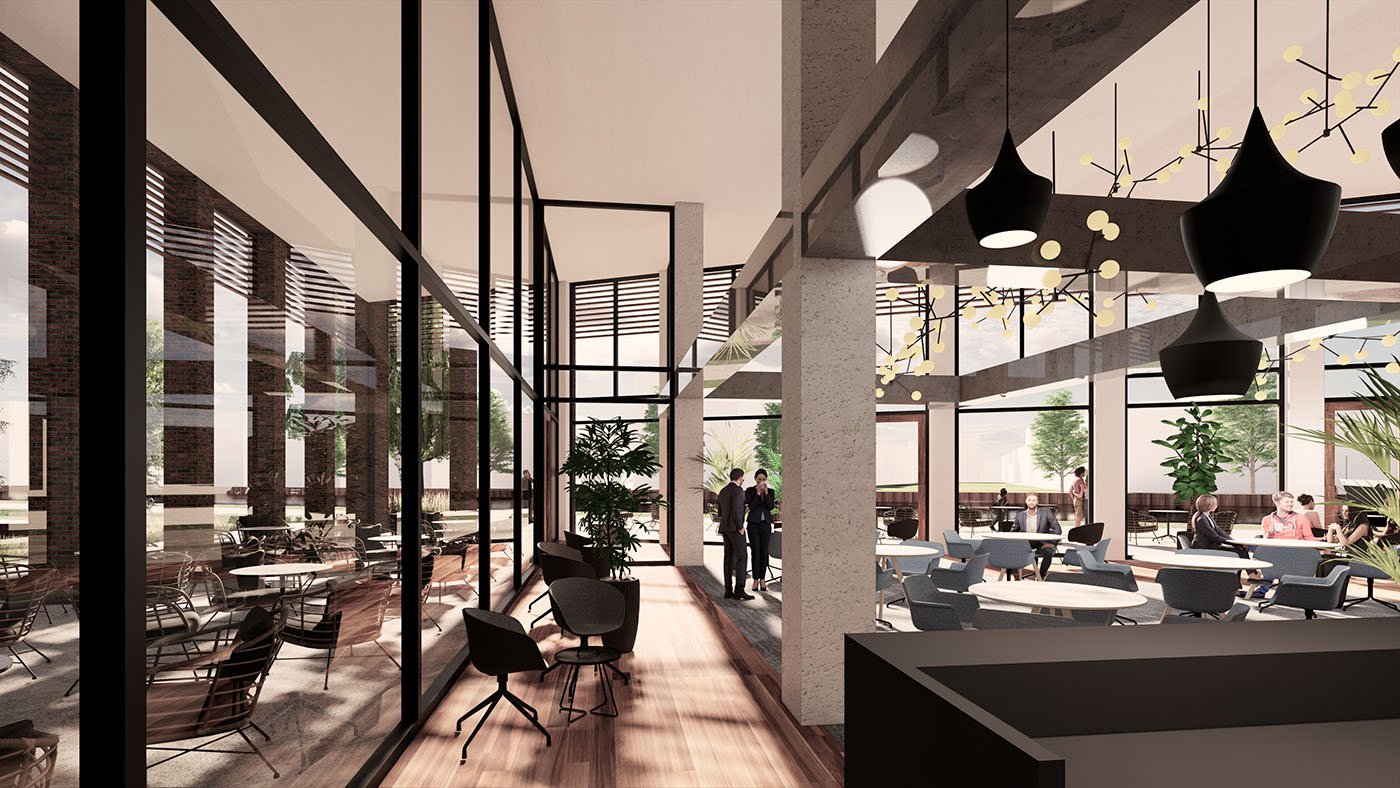 CENTRALLY LOCATED ATRIUM
The centrally located atrium opens up the building with a connection to a semi-public courtyard. In addition to large meeting rooms, the raised basement contains flexibly dividable catering areas that extend from the street across the courtyard to the canal. The office units are located on the upper floors and can be partitioned freely thanks to the flexible internal structure.
Cradle-to-Cradle®
The roof surfaces adjacent to the offices are not only accessible and intended as high-quality outdoor space for the office users, but also make an important contribution to water management, diversity and inner-city greenery within the framework of the Cradle-to-Cradle® philosophy.
The special material properties of a hybrid construction are abstracted in the façade by an interplay of brick and wood and, together with many other Cradle-to-Cradle® measures, contribute to a positive footprint.
Click here for the 3D-visualisations: