New identity + location-independent work approach
Interior GBTwente
Founded in 2009, tax office GBTwente determines the property (WOZ) value for ten municipalities in Overijssel and Gelderland and handles the process of levying and collecting taxes. From the start, the now more than 100 employees have worked in a sublease on the third floor of the Hengelo municipal office. In order to be able to provide a more personal service to municipalities and residents, to emphasise the independence and identity of GBTwente and to apply the New Way of Working, it was necessary to have their own premises. A suitable office building was found at the Demmersweg in Hengelo, for which IAA Architecten have designed a new interior.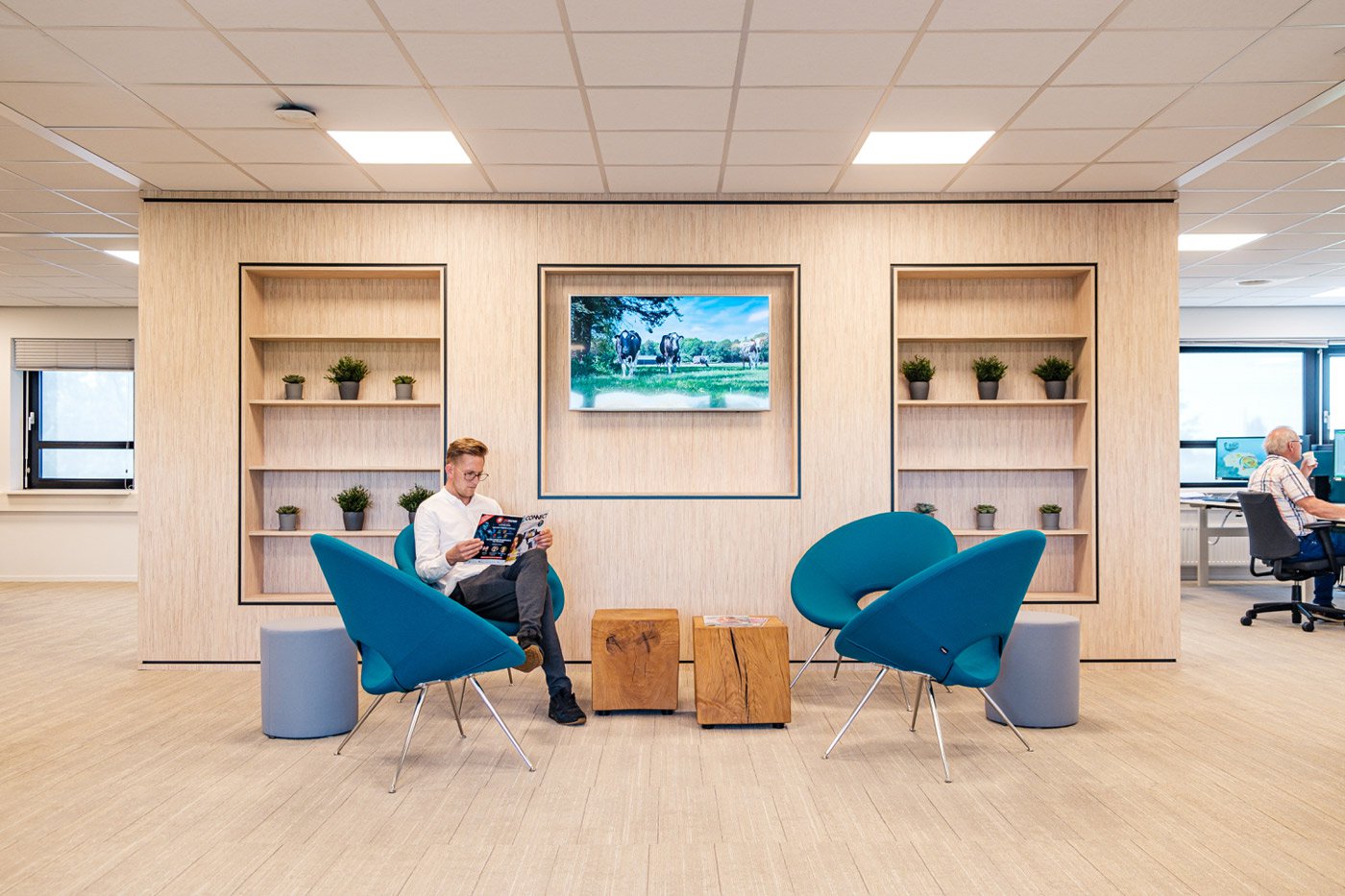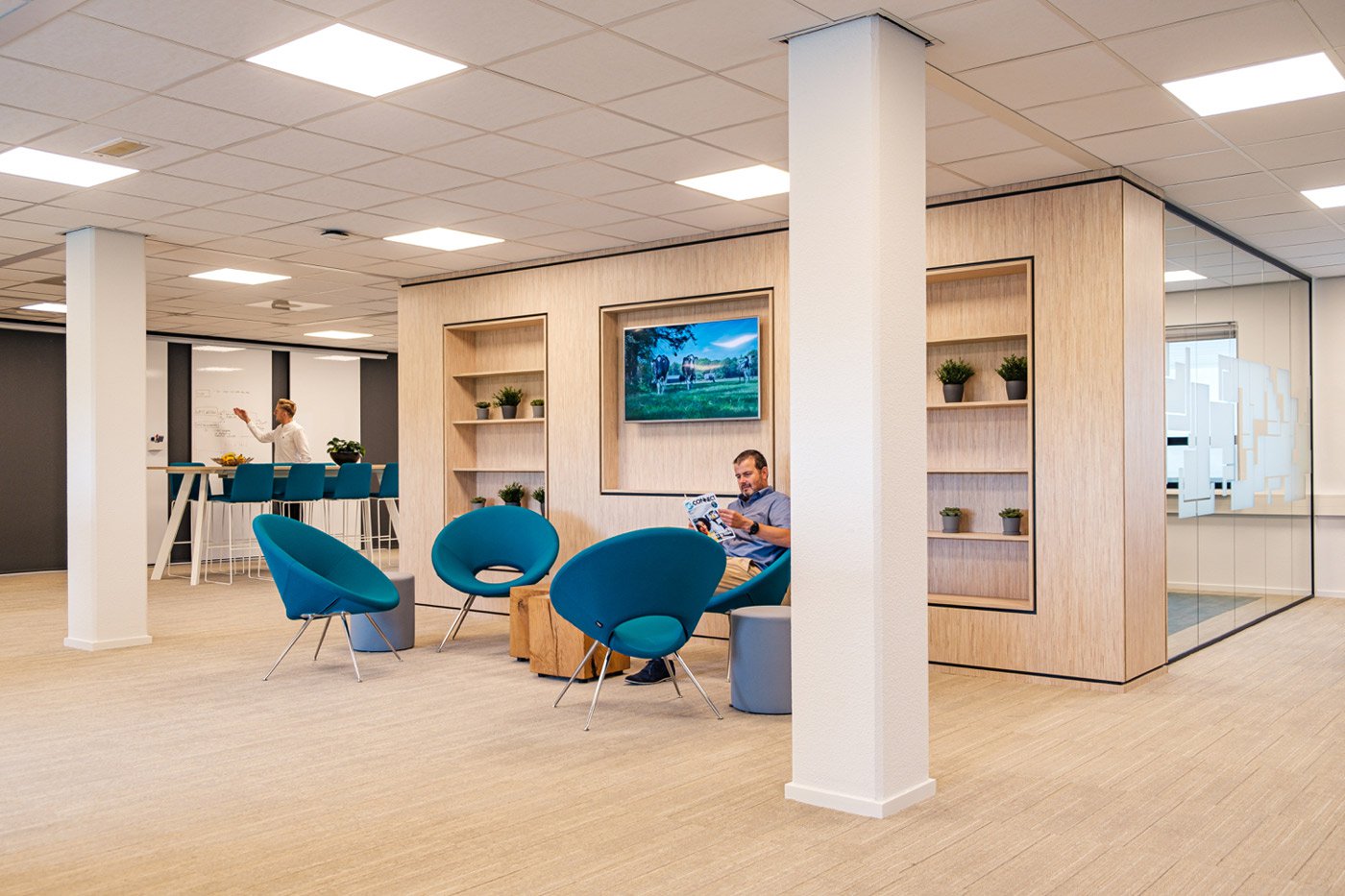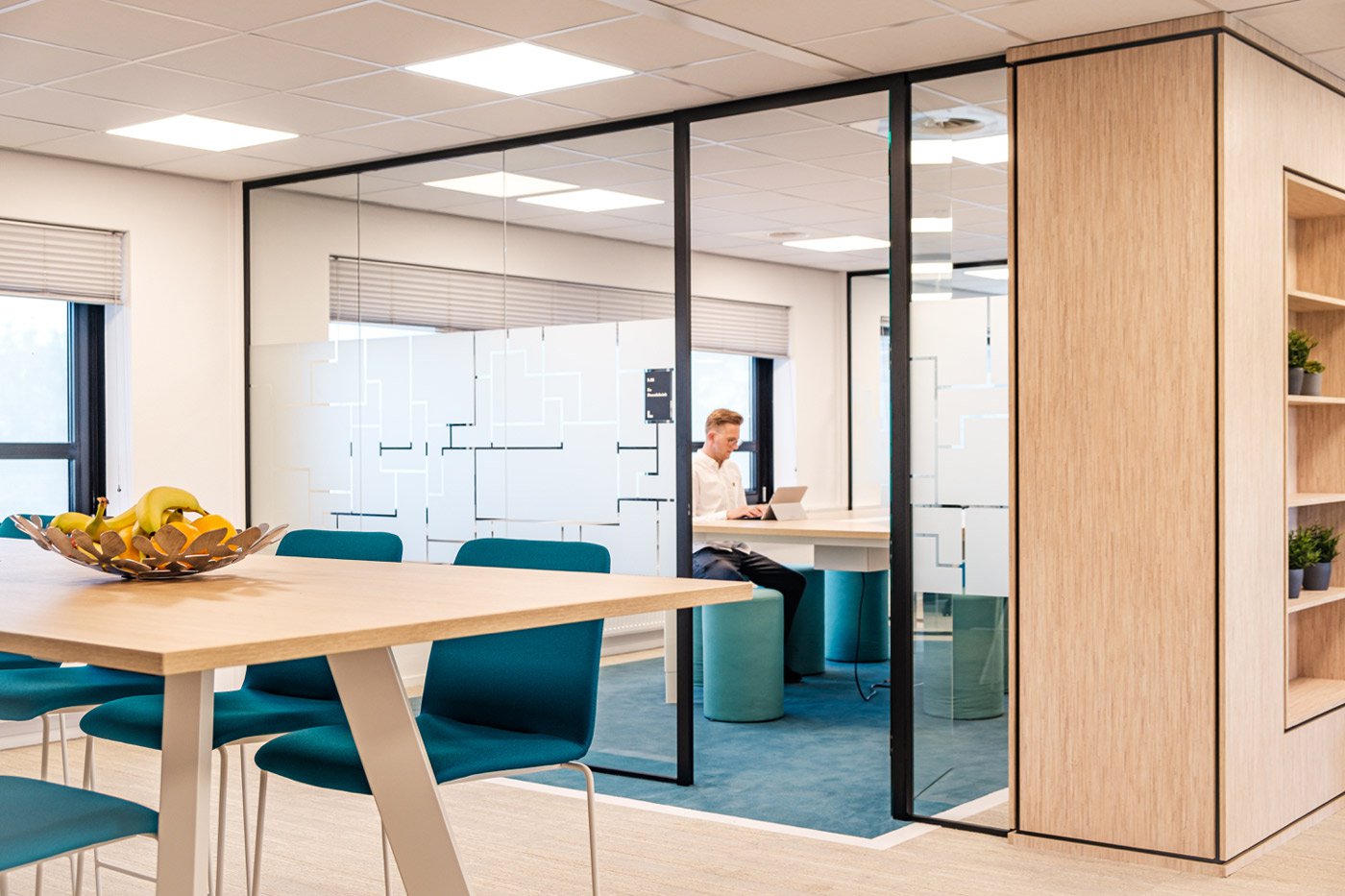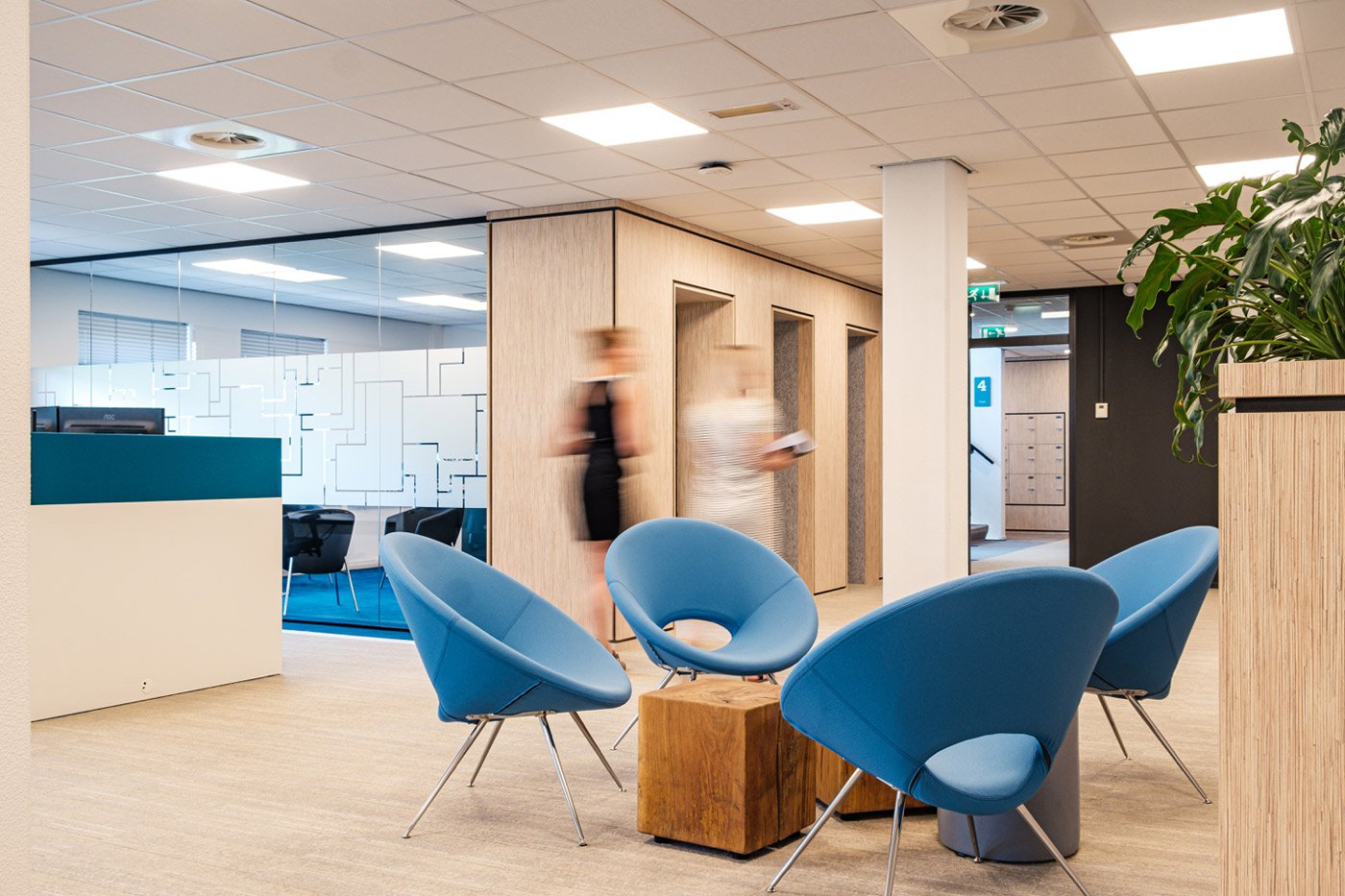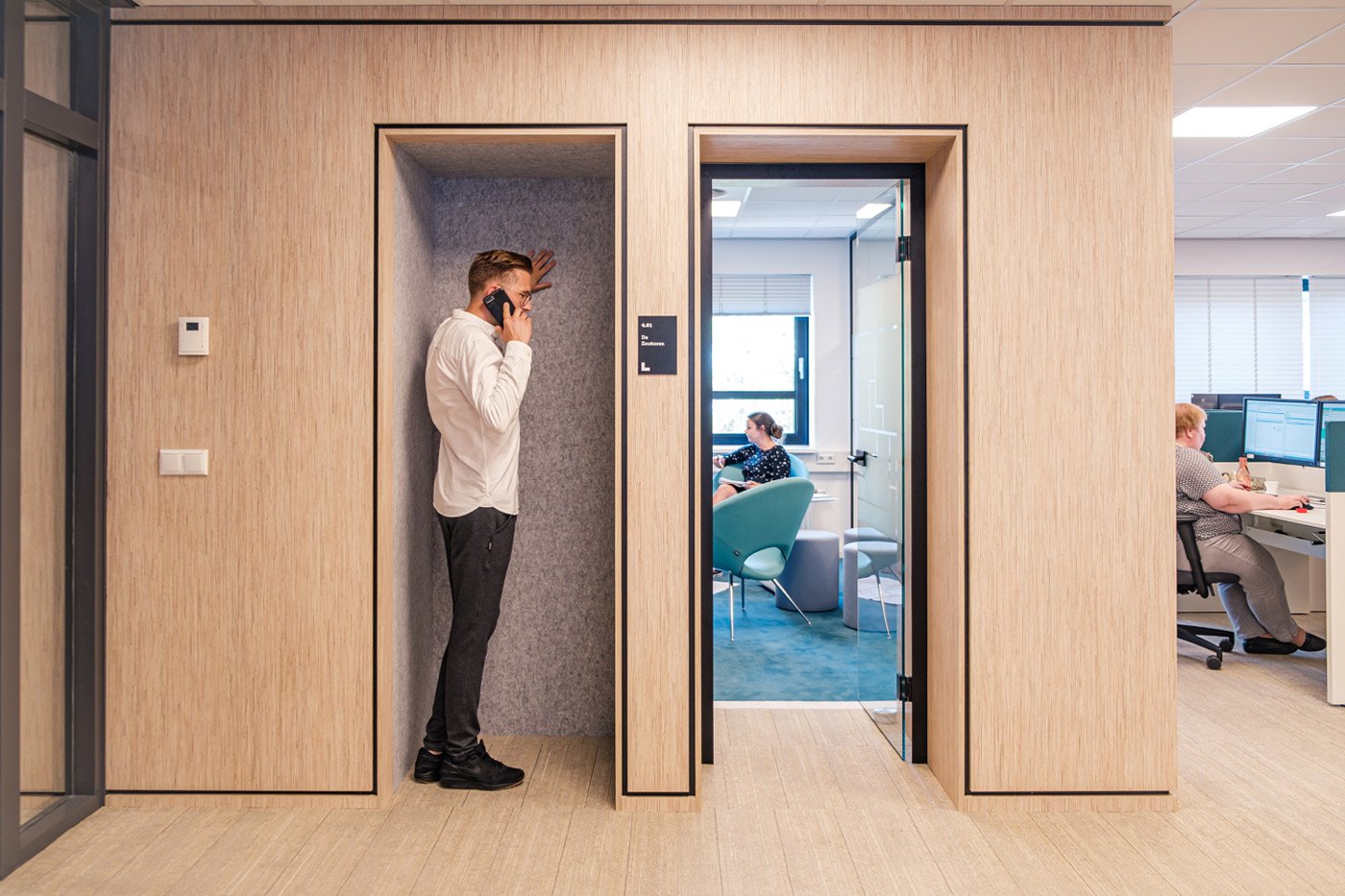 DYNAMIC OPEN OFFICE ENVIRONMENT
Since 1 May 2019, GBTwente has been housed in an approx. 3,000 m² building in Westermaat Zuid-Oost. In three workshops and in just three weeks, a completely new interior was designed together with GBTwente (and within the available budget!) that seamlessly connects to the new identity. Due to the good cooperation between all parties involved, the move in could take place two weeks earlier than originally planned.
The carefully designed custom-made furniture provides smart solutions for various functions and divides the space in a pleasant way. It has become a working environment with an informal atmosphere, and it also makes a special form of working possible: the location-independent work approach. This means that you sit where you can work best, depending on the type of work, i.e. in an open part of the building or in a room where you can concentrate well.