Renovation Milk Hall in Enschede: almost finished
There is still great activity in and around the Melkhal. Construction companies are tying up all loose ends so that the complex, after standing vacant for so long, will be transformed into a real hotspot. When all is finished, Enschede will have a new attraction in terms of valuable reuse.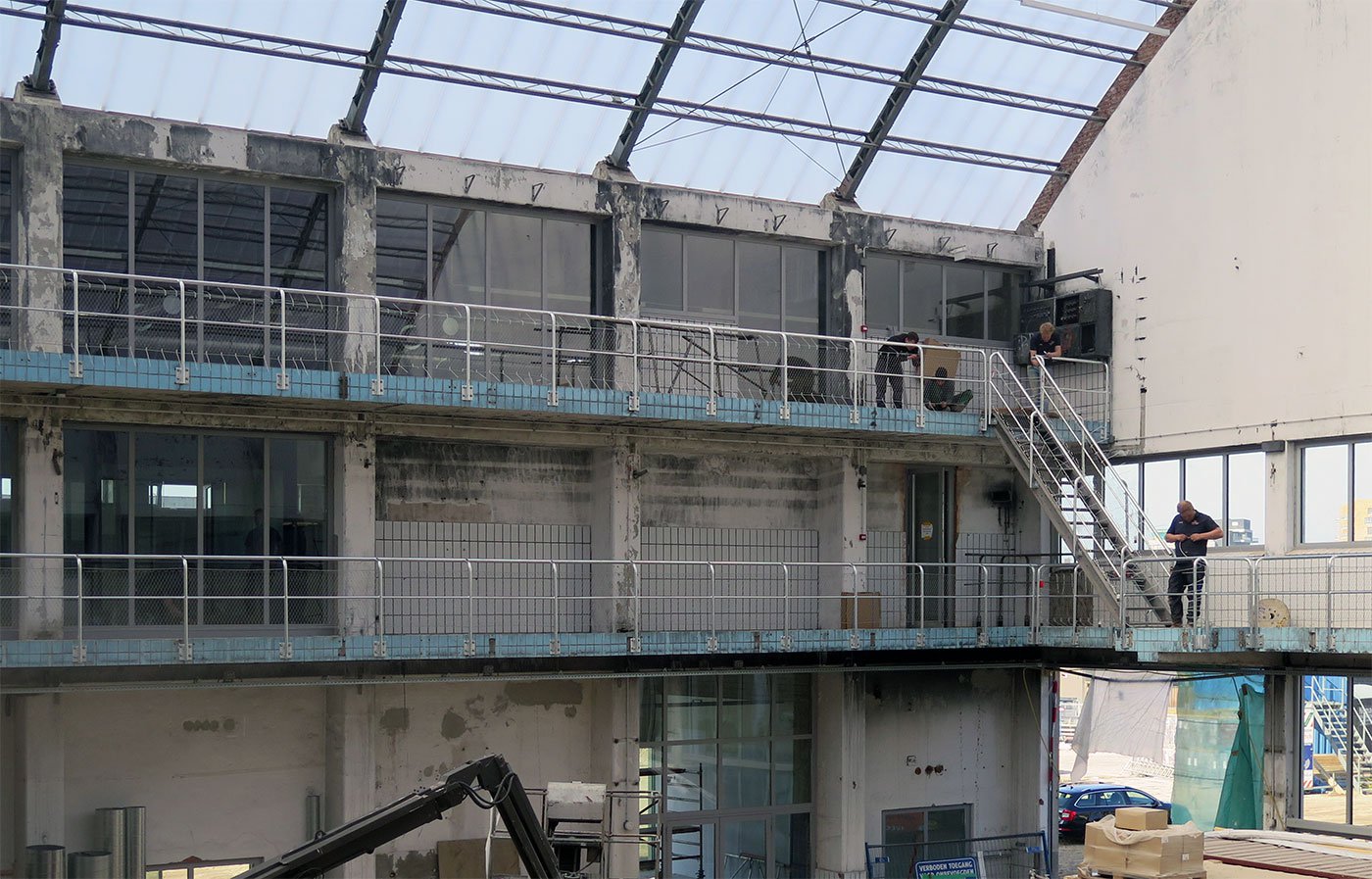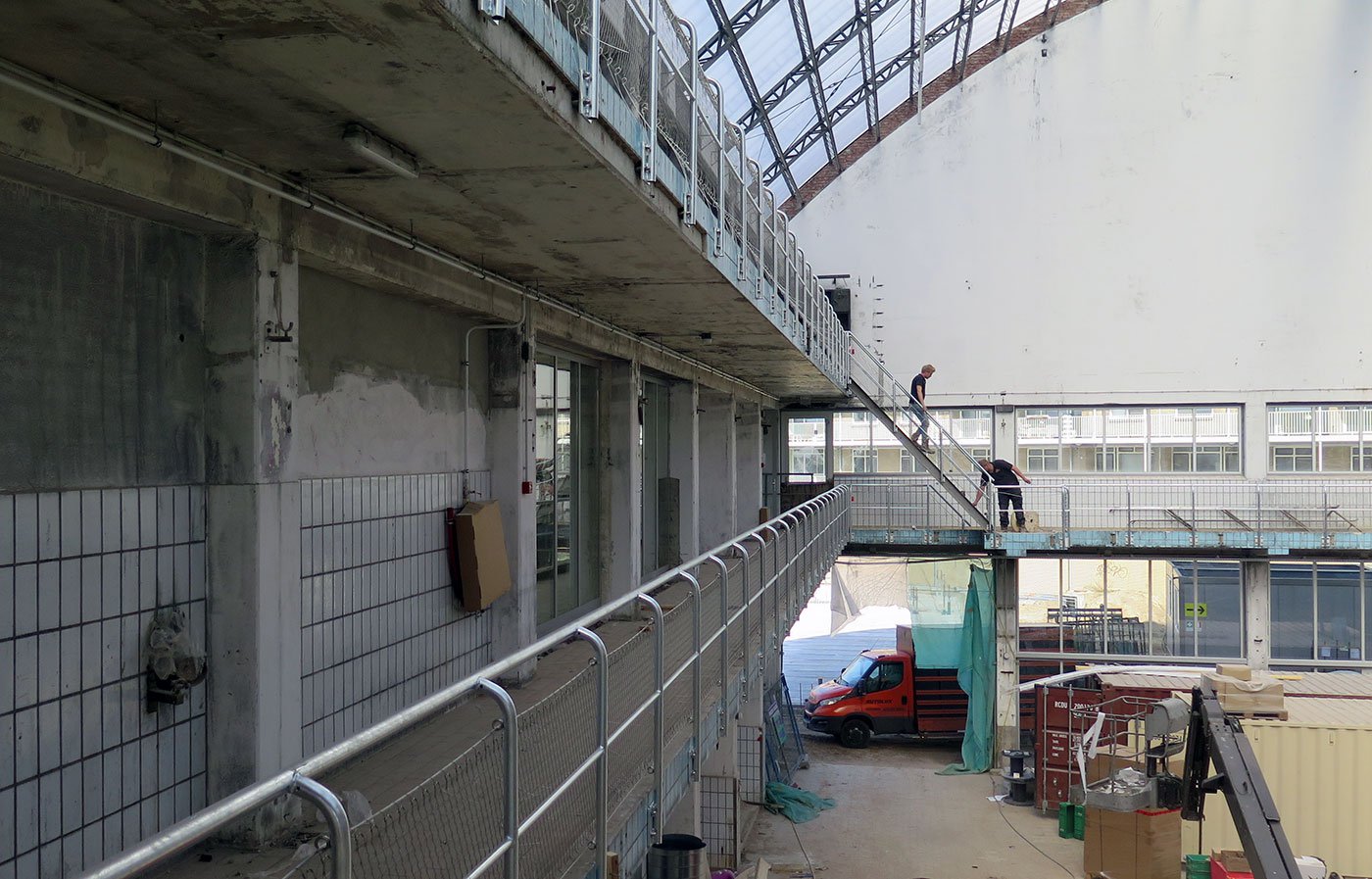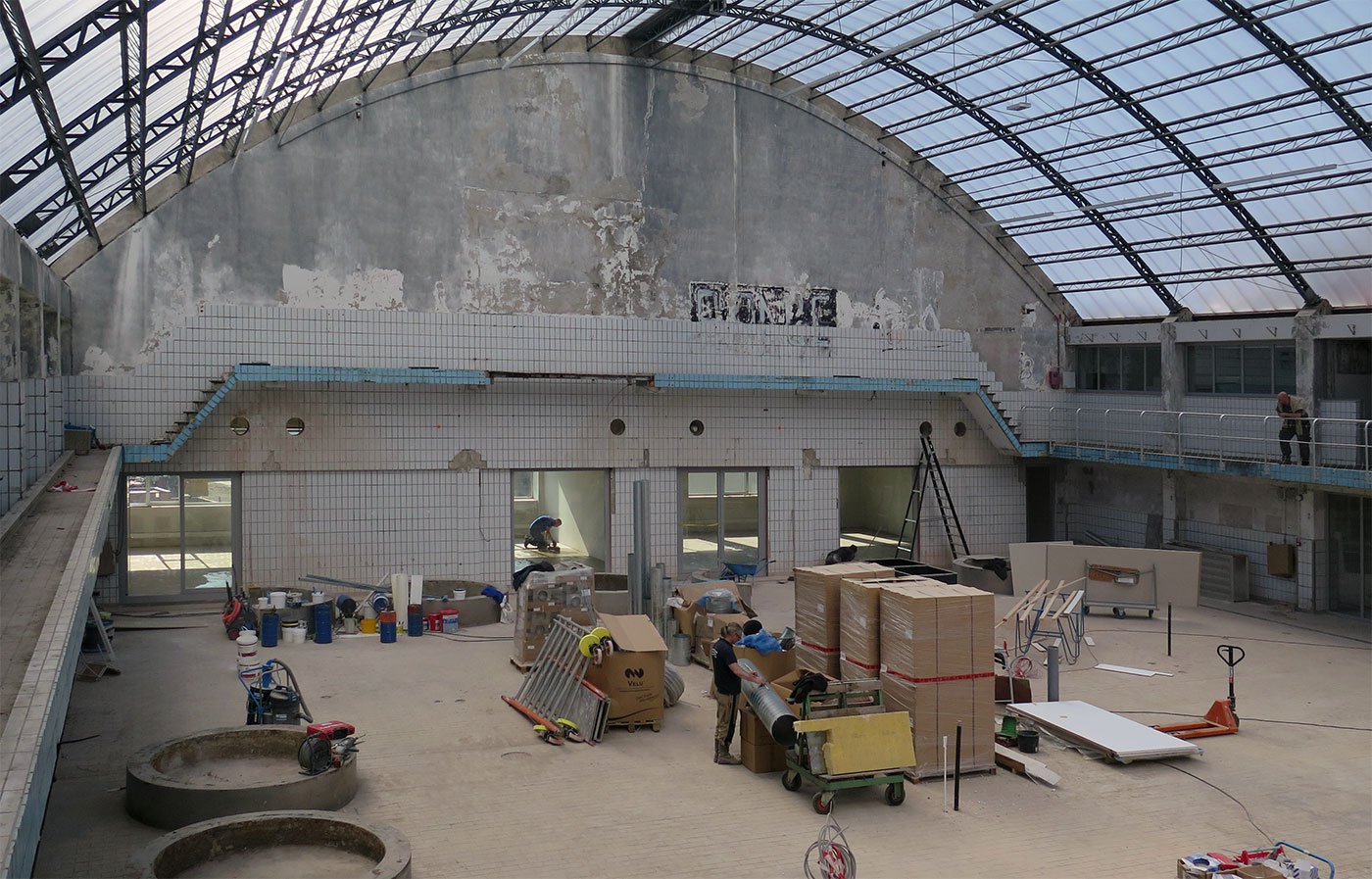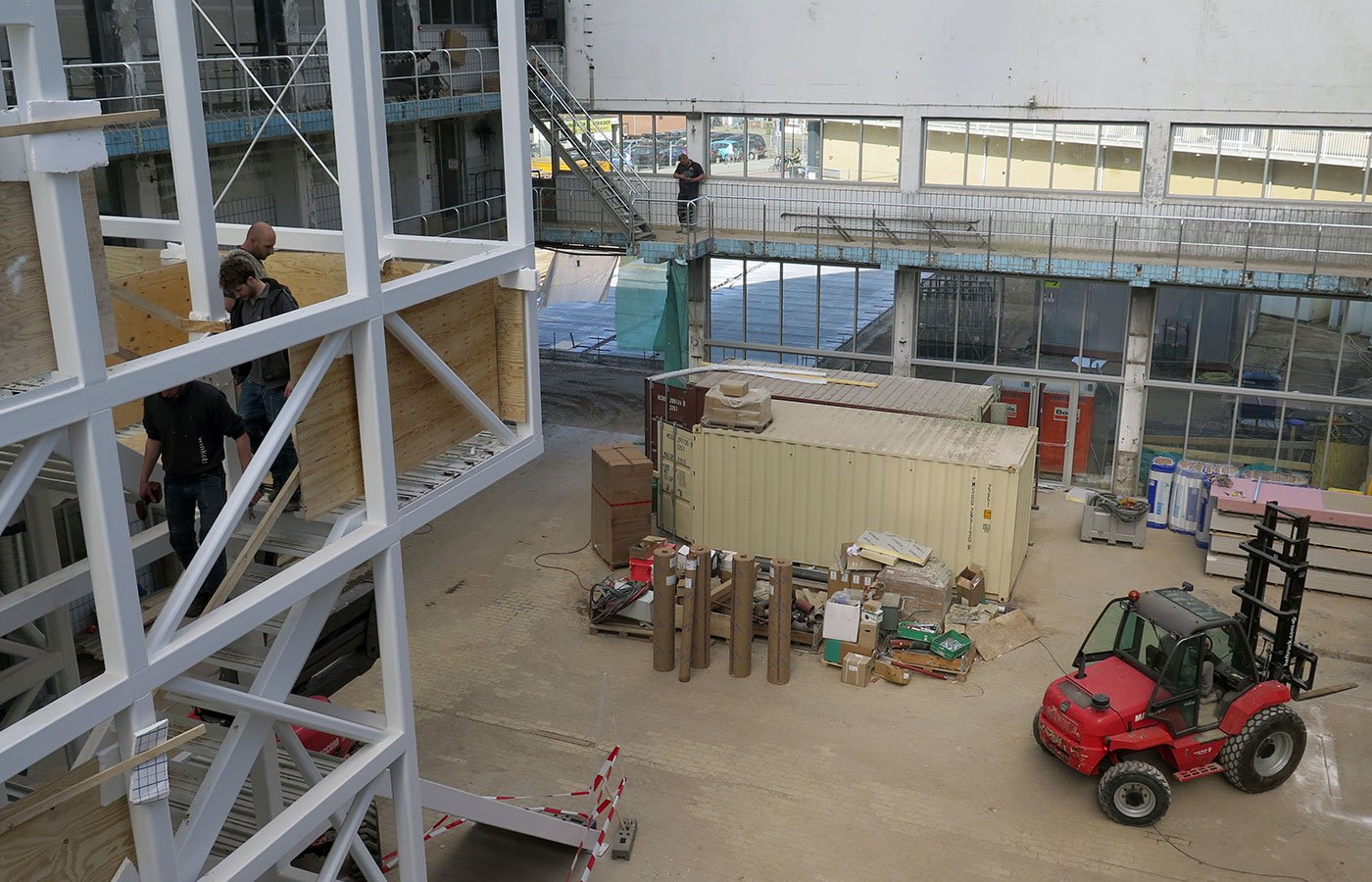 PRESERVING CHARACTER
Retaining the raw character of the former factory is a conscious choice, but necessary elements are restored with careful detailing that respects the complex. An example is the mesh on the balcony railings: barely visible but highly functional as fall-through protection.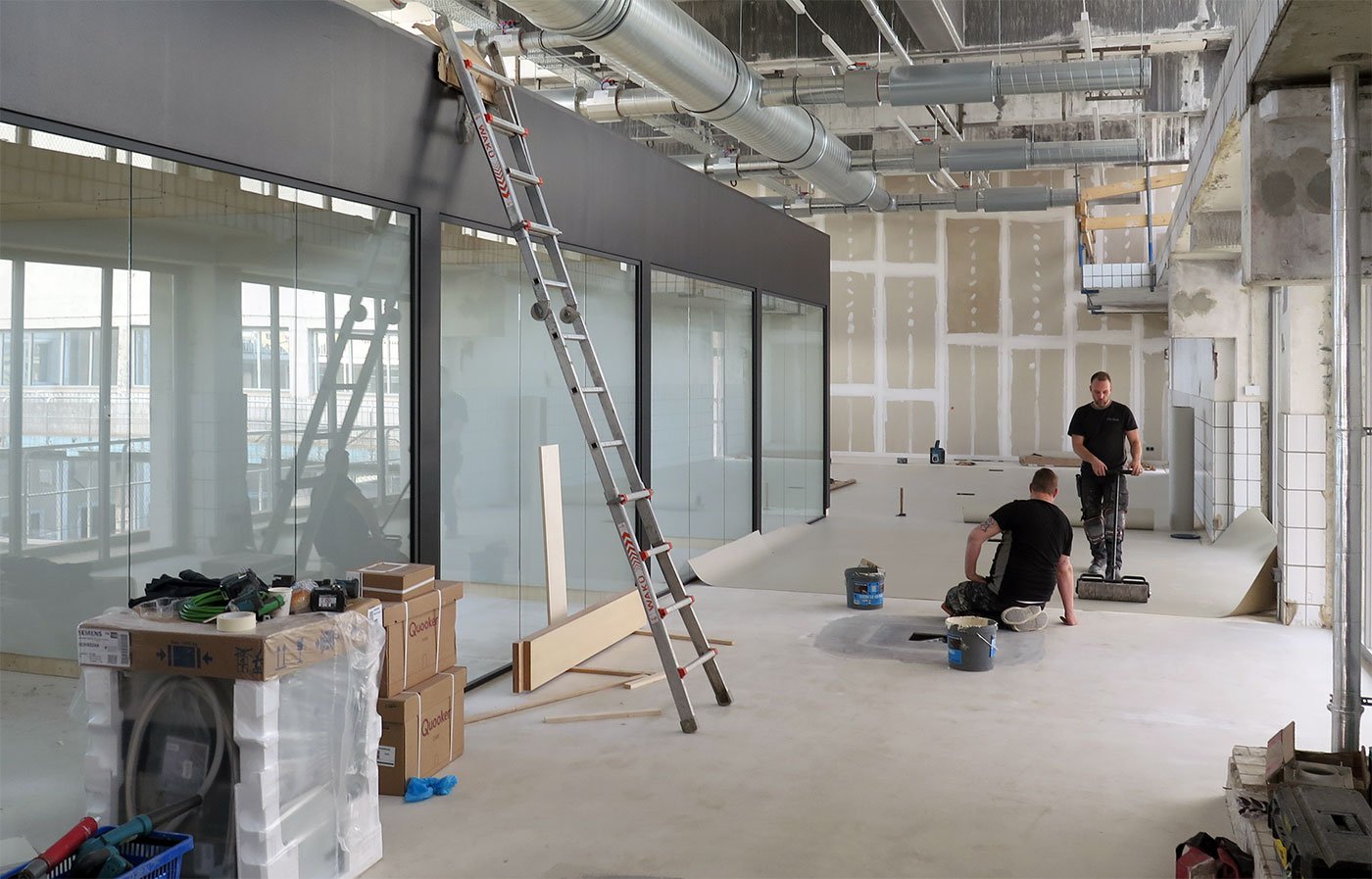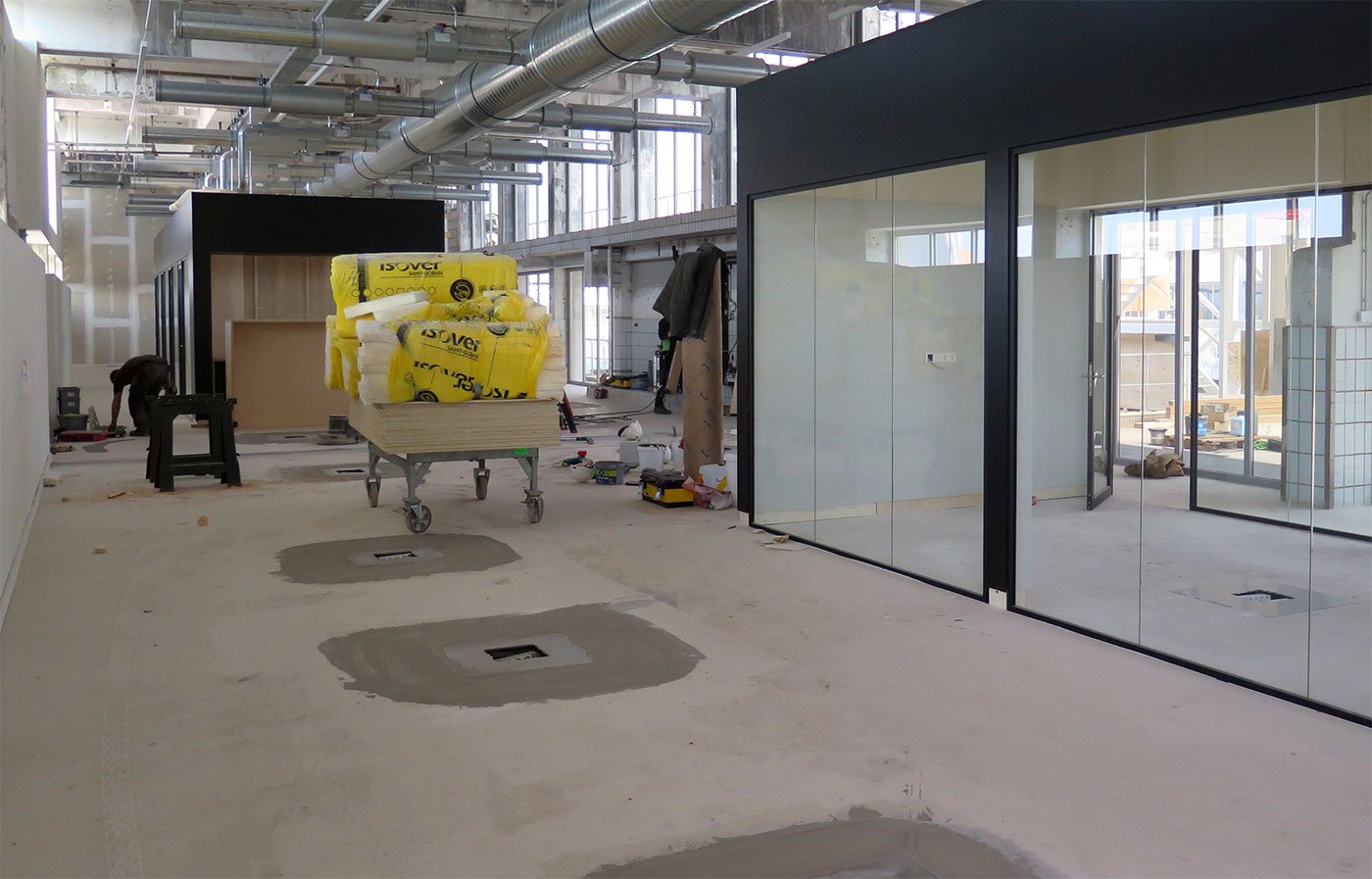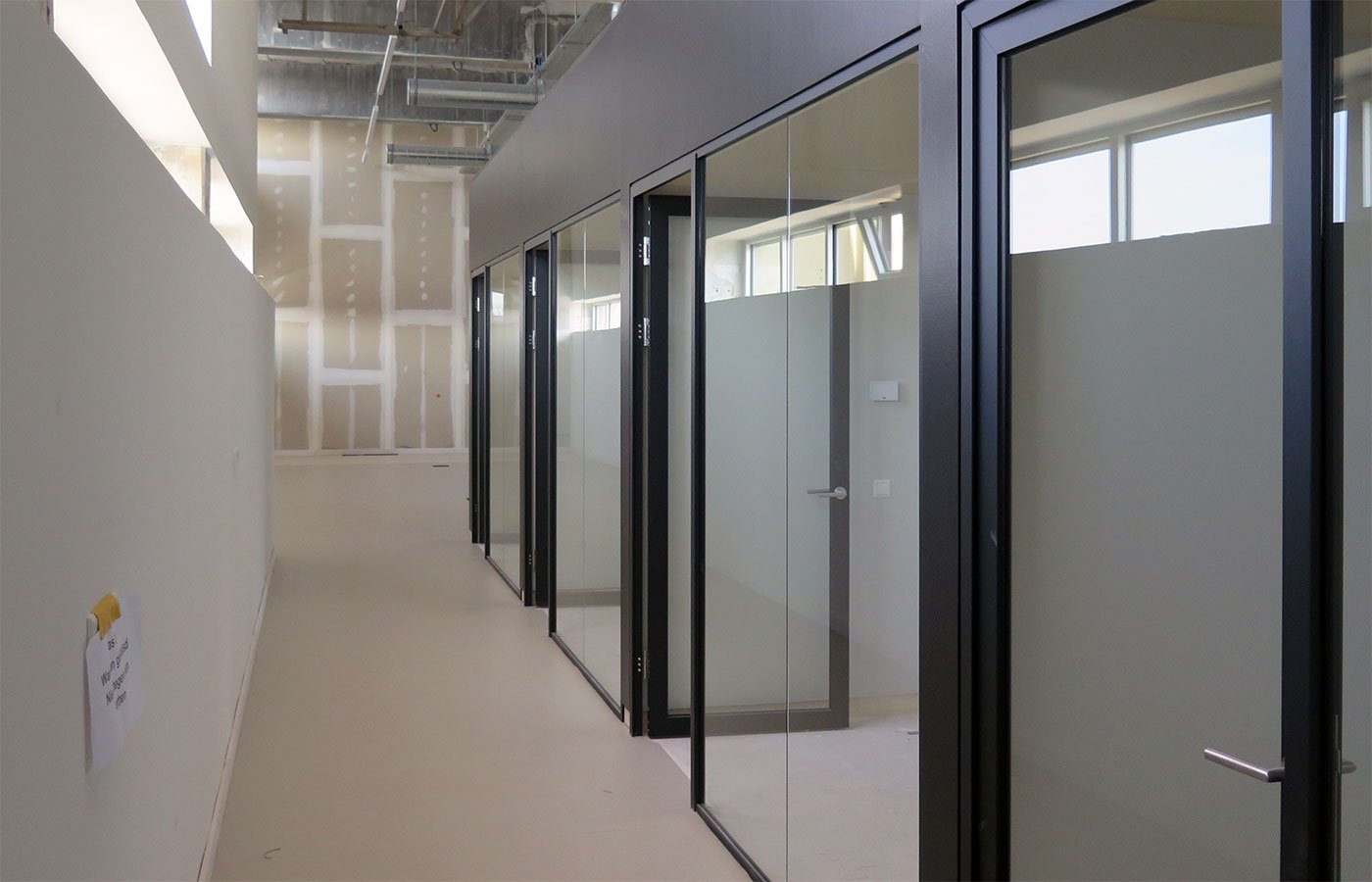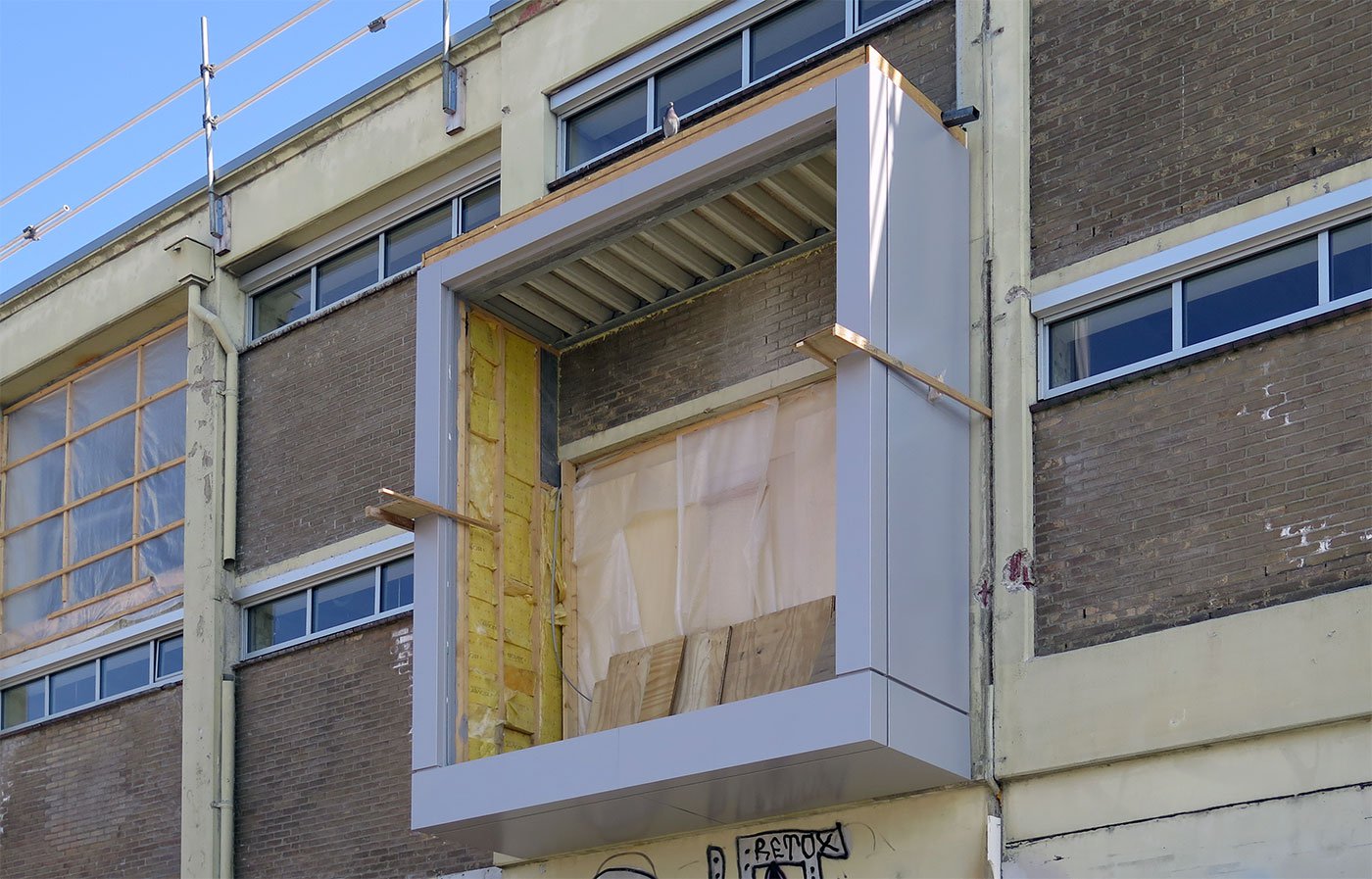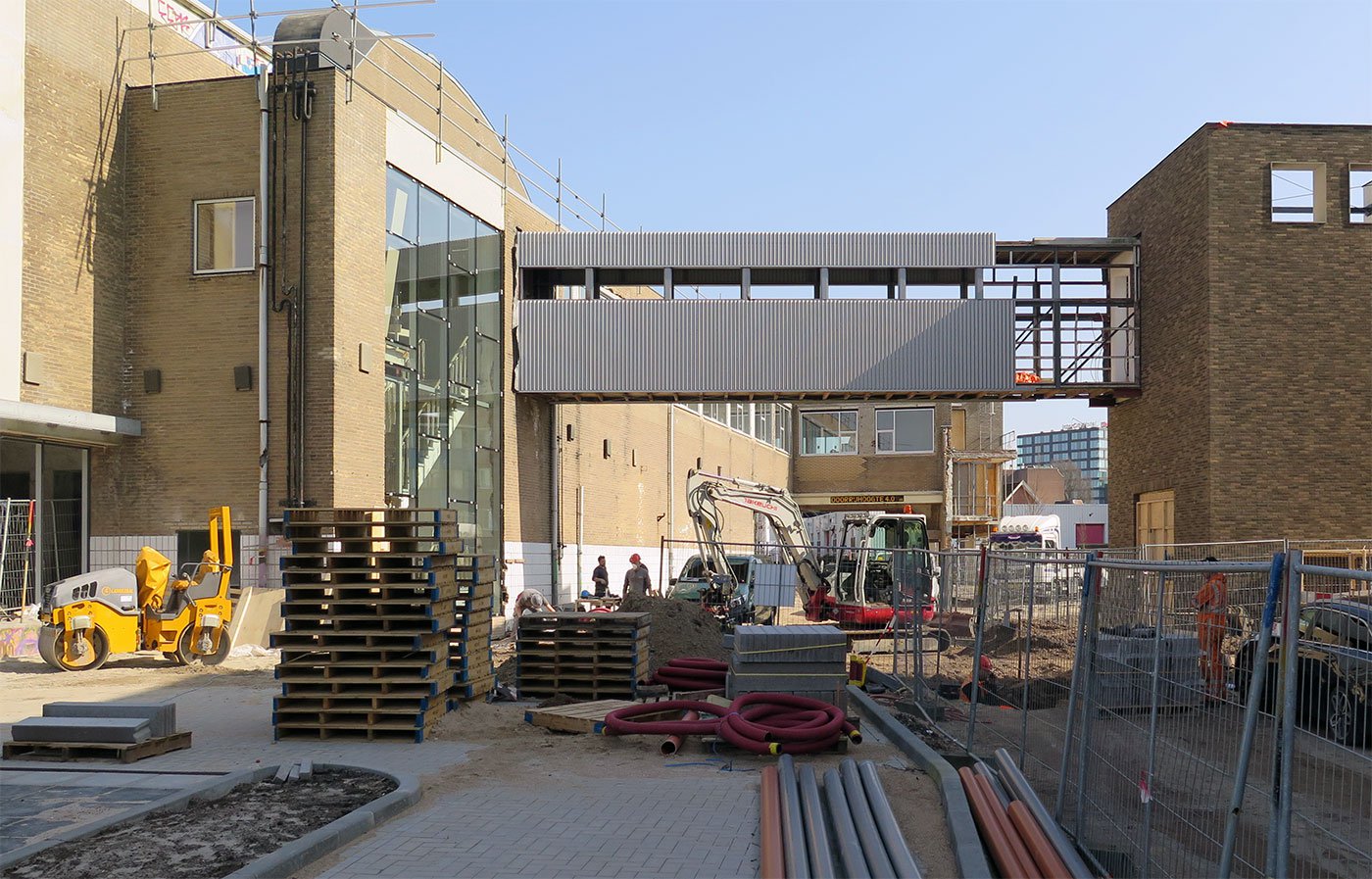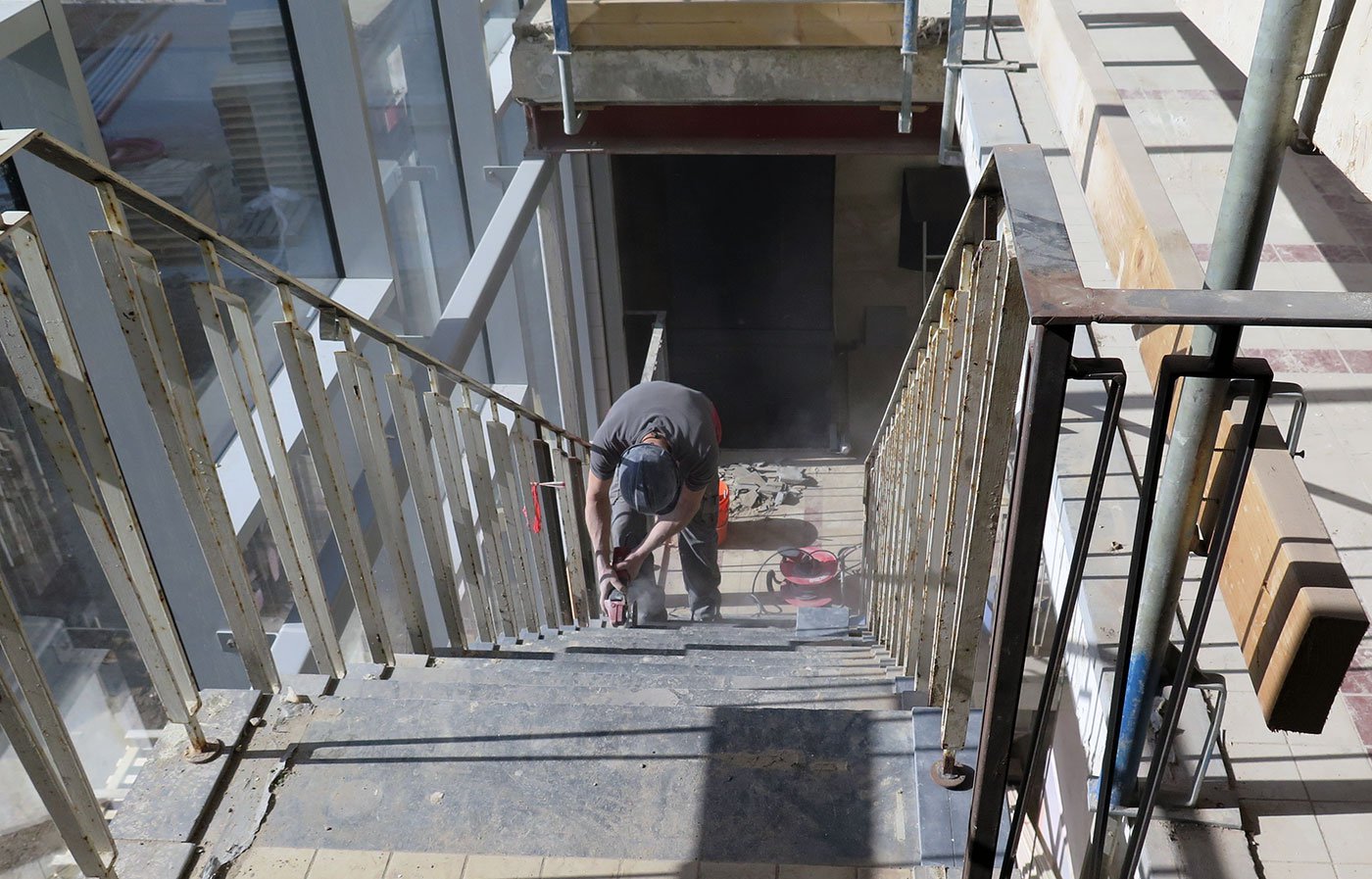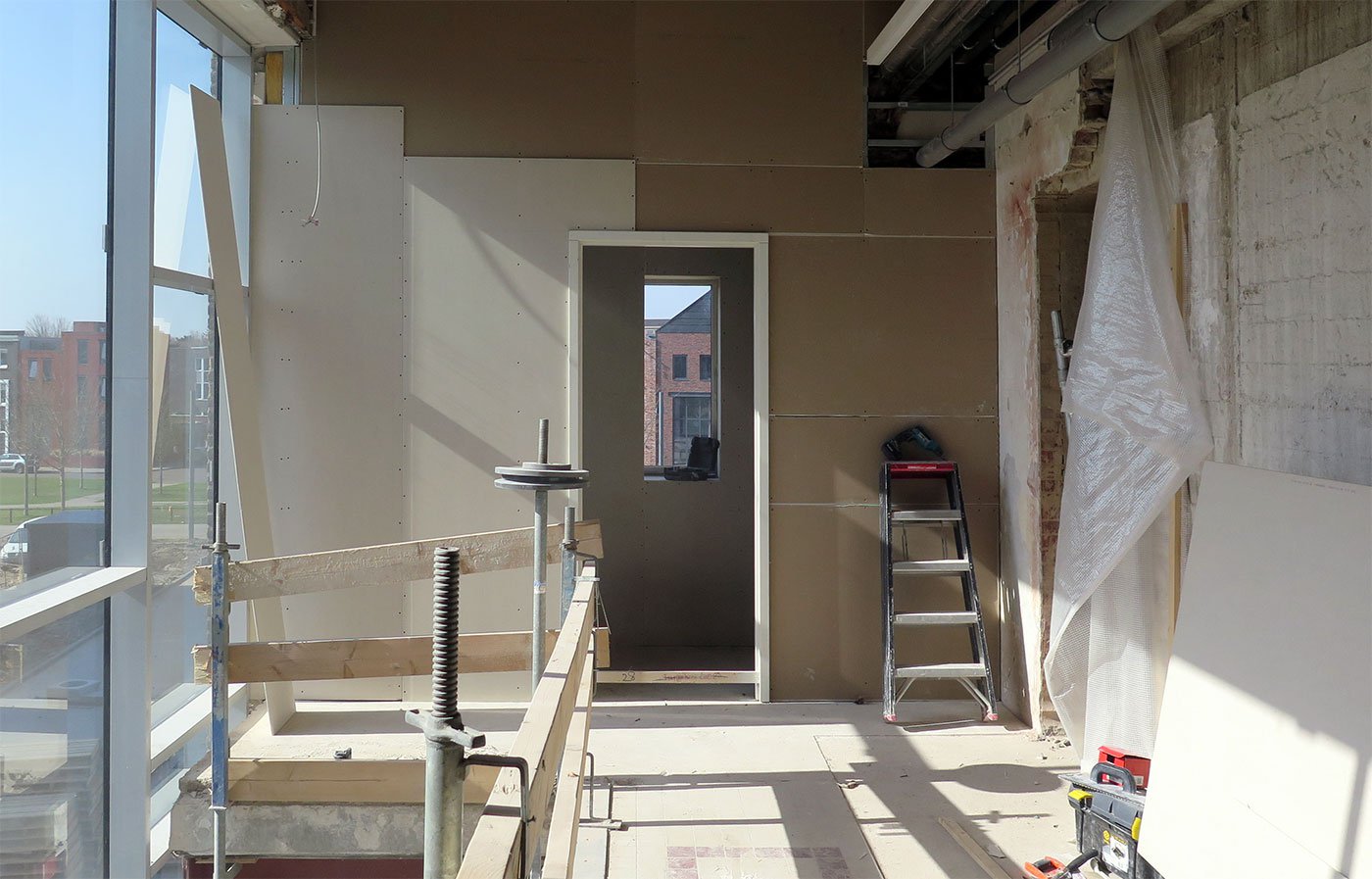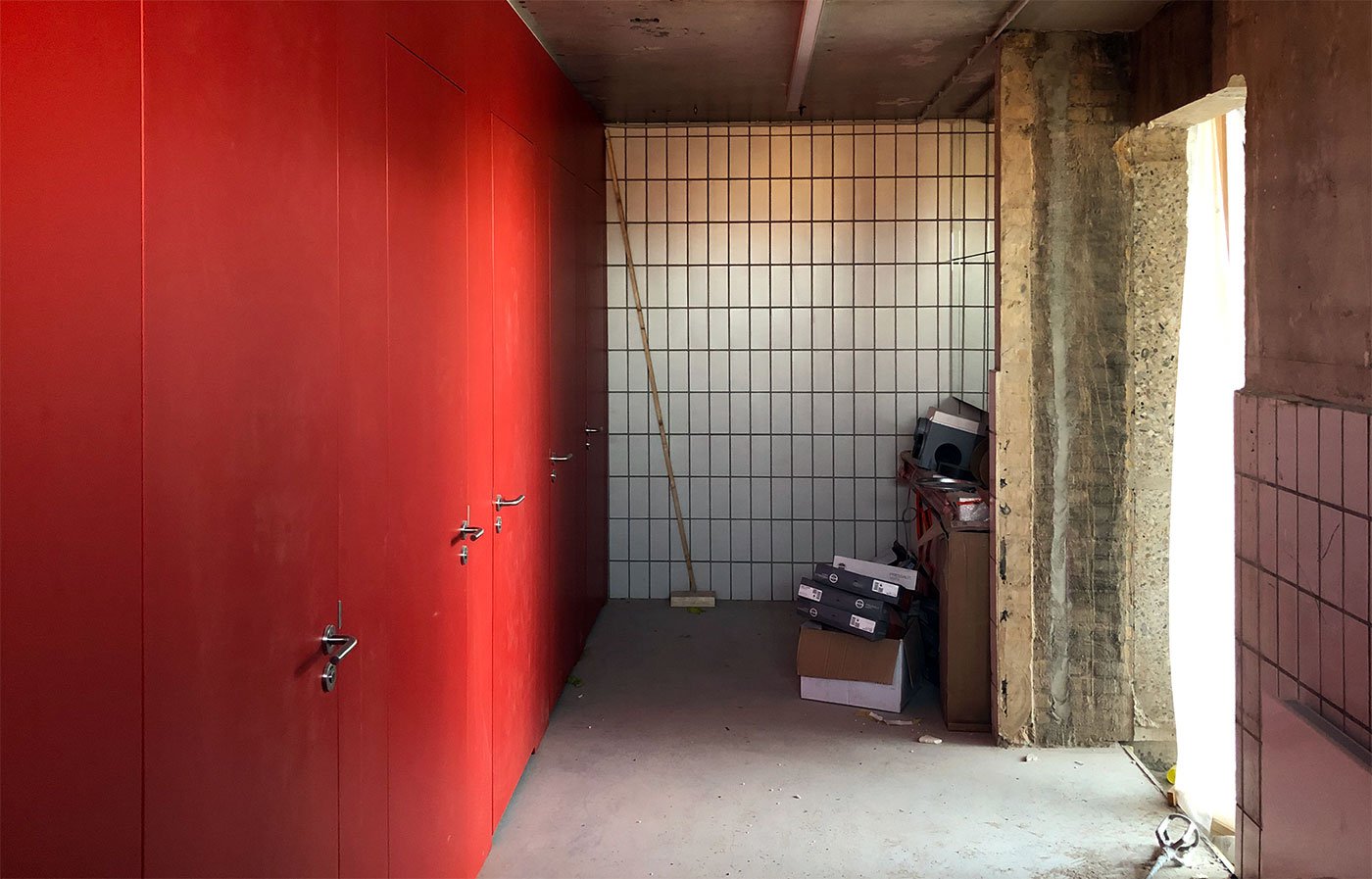 Interior office IAA Architecten
Meanwhile, the interior builders are completing the spaces of IAA Architecten and the toilets at the entrance side with the large glass facade are almost finished. The passenger lift in the entrance hall has now been installed and has two stops: on the 1st and 2nd floors so that everyone can reach IAA Architecten's office barrier-free.