Office building at Holzhalbinsel Rostock
Construction with solar panel facade
After the remediation of the small peninsula Holzhalbinsel, the Karavelle Quartier, a small neighbourhood with several functions, was built in the first phase of the redevelopment. Part of the new layout of the site was a six-level office building on the main road with a view of the Warnow River and the Petrikerk in the historic centre. Because the original design for the office facade turned out too expensive, IAA Architects was asked to design a more cost-conscious facade in a second opinion.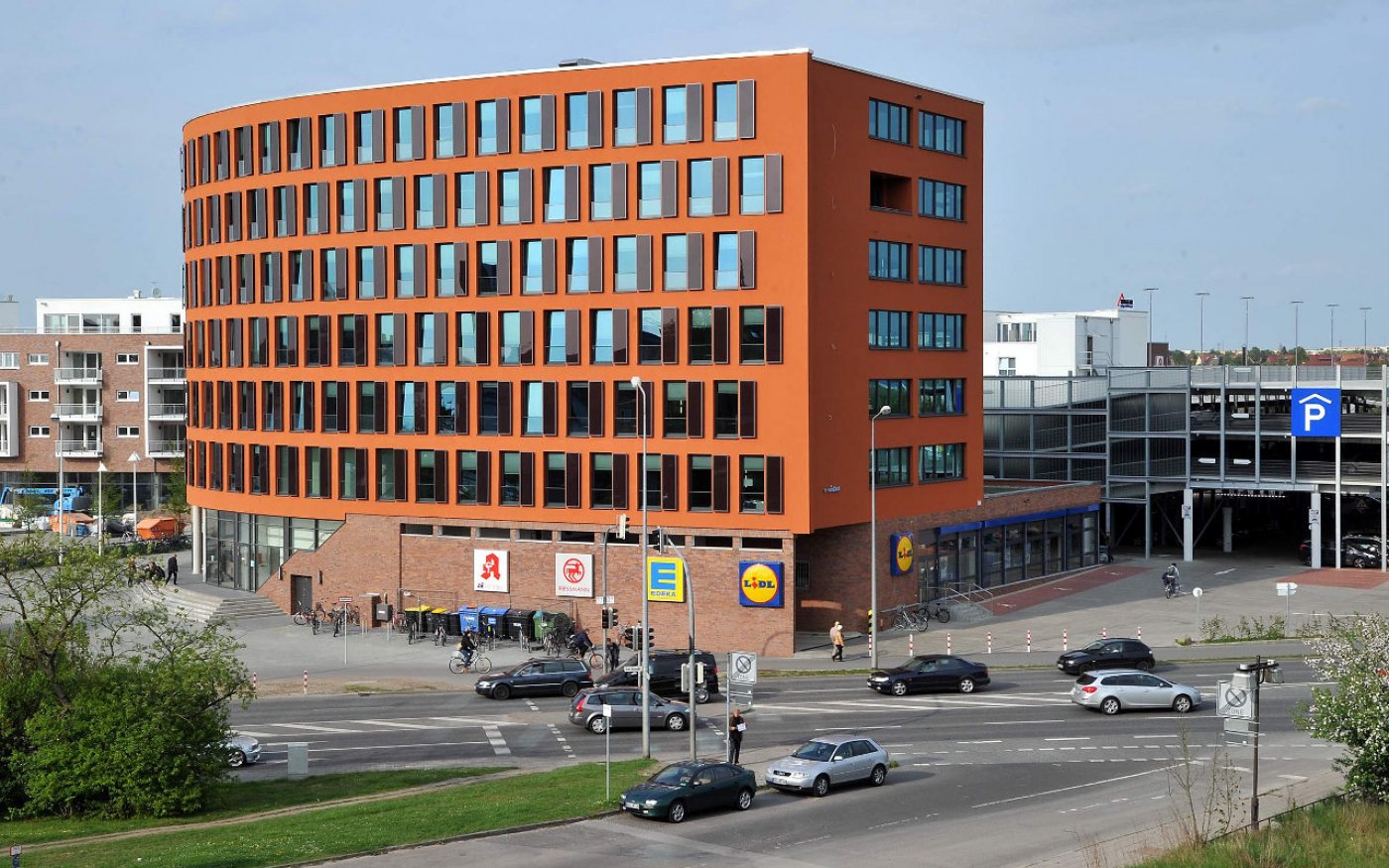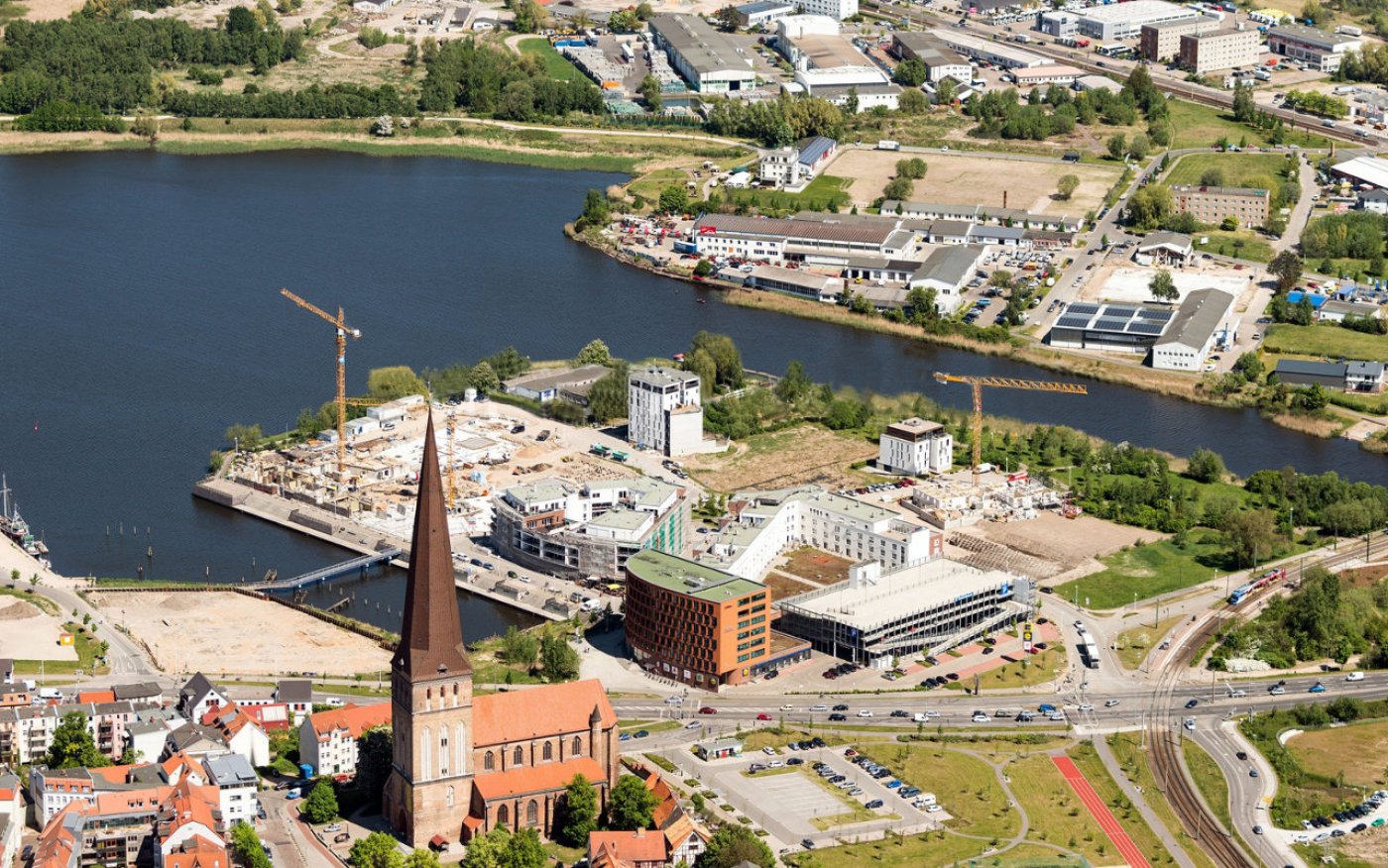 FACADE EMANATES ECOLOGICAL PRINCIPLES
The semicircular building stands on a pedestal, which provides protection in case of high water levels and offers space to several supermarkets, a pharmacy and other shops on the ground floor. From a central entrance at the side of the harbour, the five freely arrangeable office floors can be reached with stairs and lifts. At the back of the office, a detached parking garage with space for 360 cars is situated.
At the side of the harbour, the orange-red plastered facade of the office part is visible from afar because of its rhythmically staggered windows with vertically mounted solar panels. At first glance the panels look like traditional shutters, but on closer inspection they appear to be an inventive application of the ecological principles underlying the facade's design.