Construction Schlossklinik Heiligenhoven commenced
On the estate of Schloss Heiligenhoven in Lindlar, Germany, the construction work is in full swing. On the photo, we can see clearly how the construction pit for the new pavilion is being dug. In the meantime, the manor and the outer fort are being thoroughly renovated. The end result will be a contemporary clinic connecting old and new in a distinguished landscape park.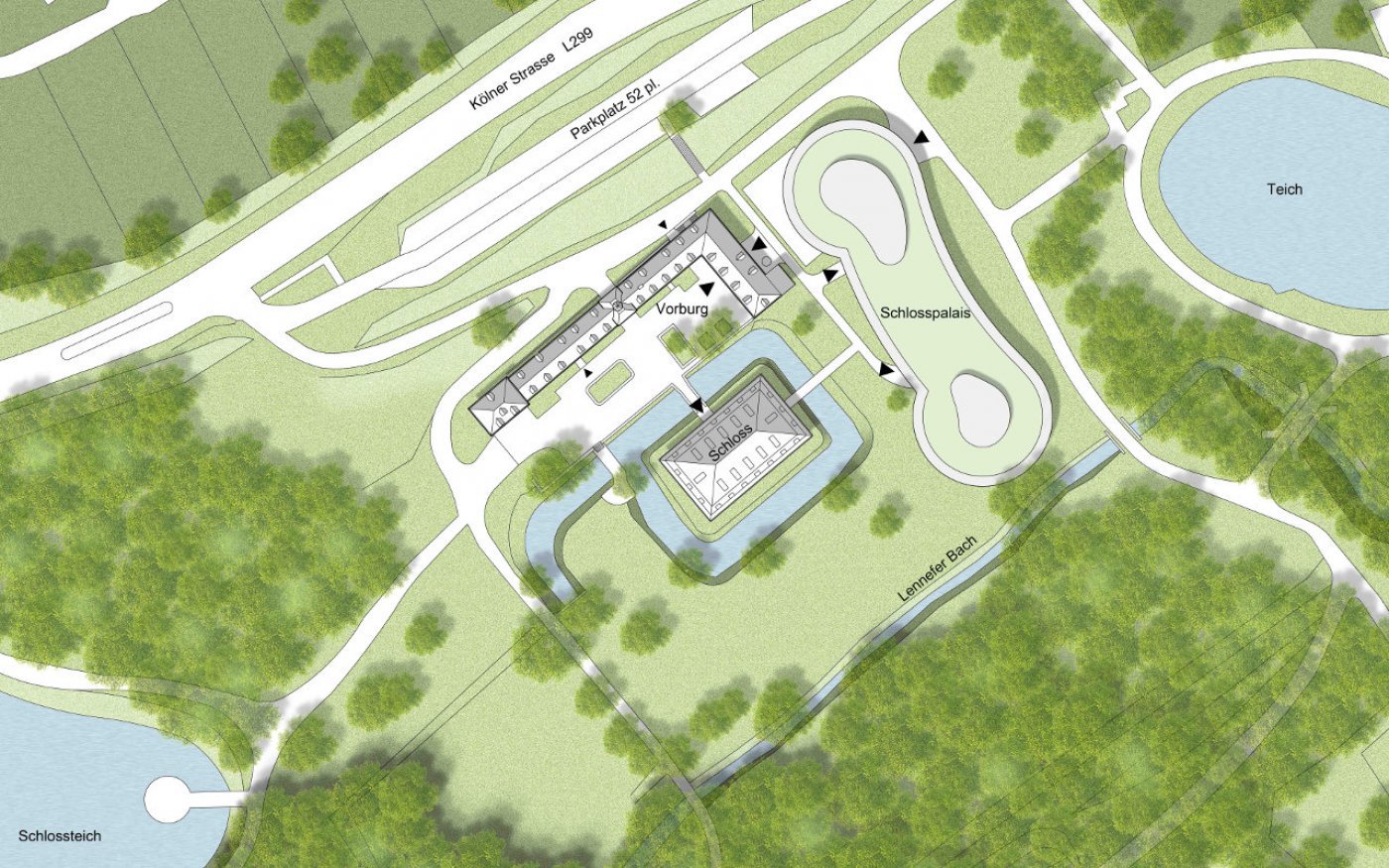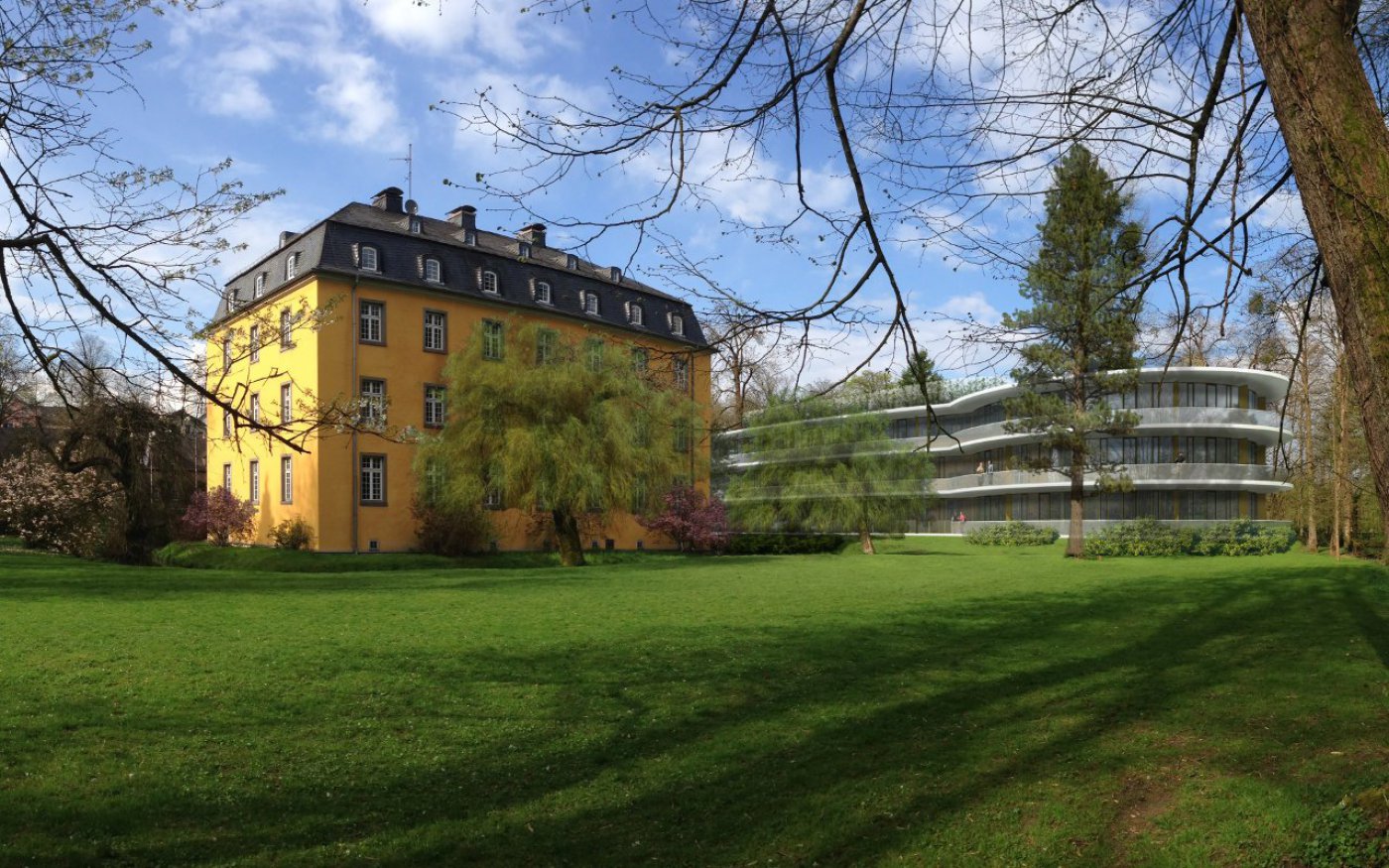 THREE BUILDINGS IN A LANDSCAPE PARK
The clinic for people with stress-related illnesses consists of three parts: the outer fort (Vorburg), the manor (Schloss) and the pavilion (Schlosspalais).
In the outer fort, the main entrance, an outpatient clinic, room for a doctor on duty, therapy rooms and a room for lectures are located.
The manor houses the reception desk with a lounge, library, offices, therapy rooms, doctors' rooms and 11 patient rooms.
A new bridge over the canal leads to the pavilion with 107 single and double rooms with the luxury of a four-star hotel. The pavilion also contains lounge areas where patients can meet and areas where patients can receive nursing support, multifunctional areas, therapy areas, doctor's rooms, a restaurant and a space for sports and wellness.