Tender for Cartierheide watchtower won
The municipality of Eersel has issued a tender to realise a watchtower for tourists and residents at the Cartierheide via a Design & Build agreement. The tower should be high enough to rise above the trees and provide a view of the surroundings. It should also be in keeping with the landscape, as well as low-maintenance. IAA Architecten, together with AIP Partners, created the winning design for a tower made of Corten steel.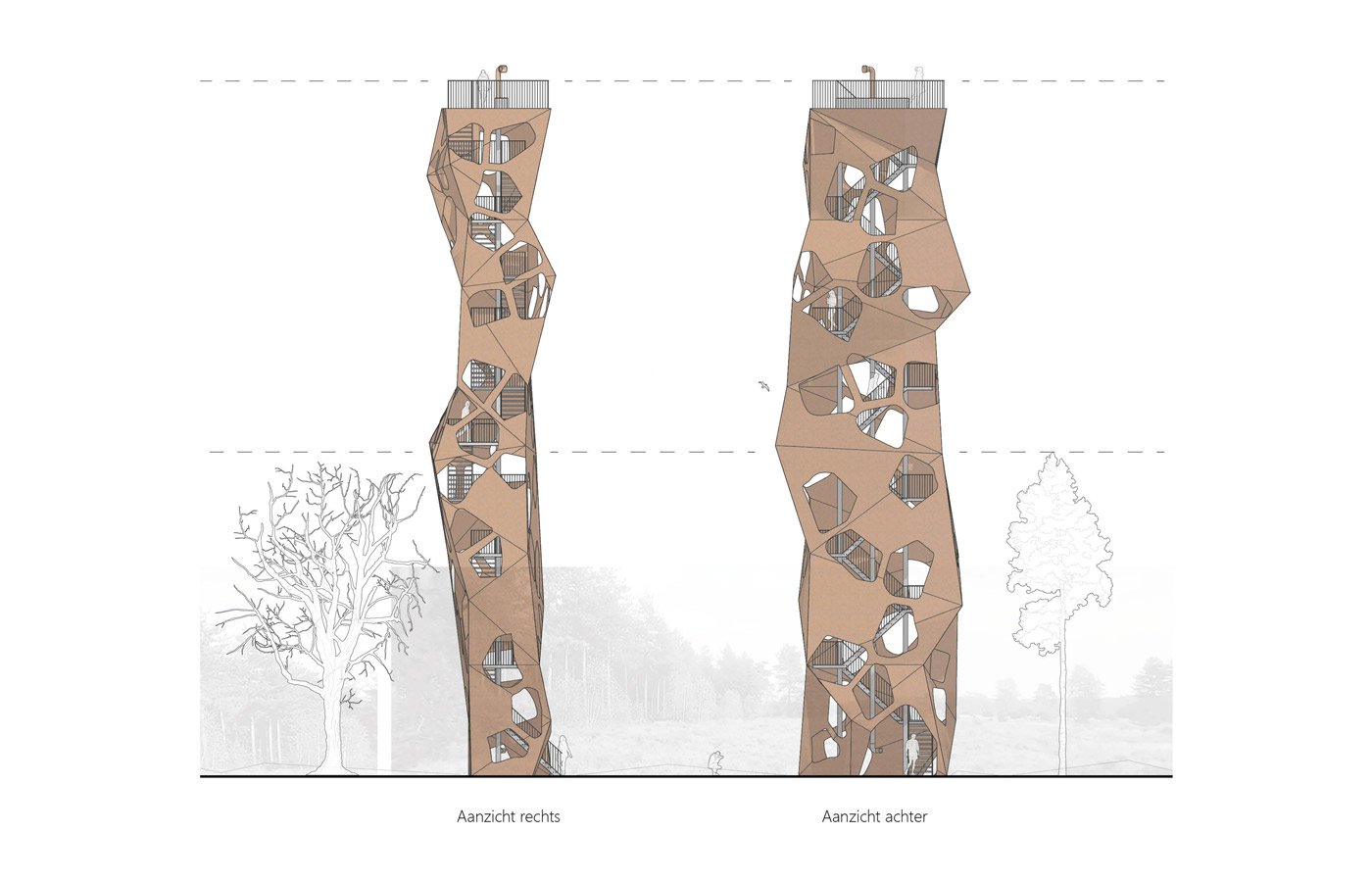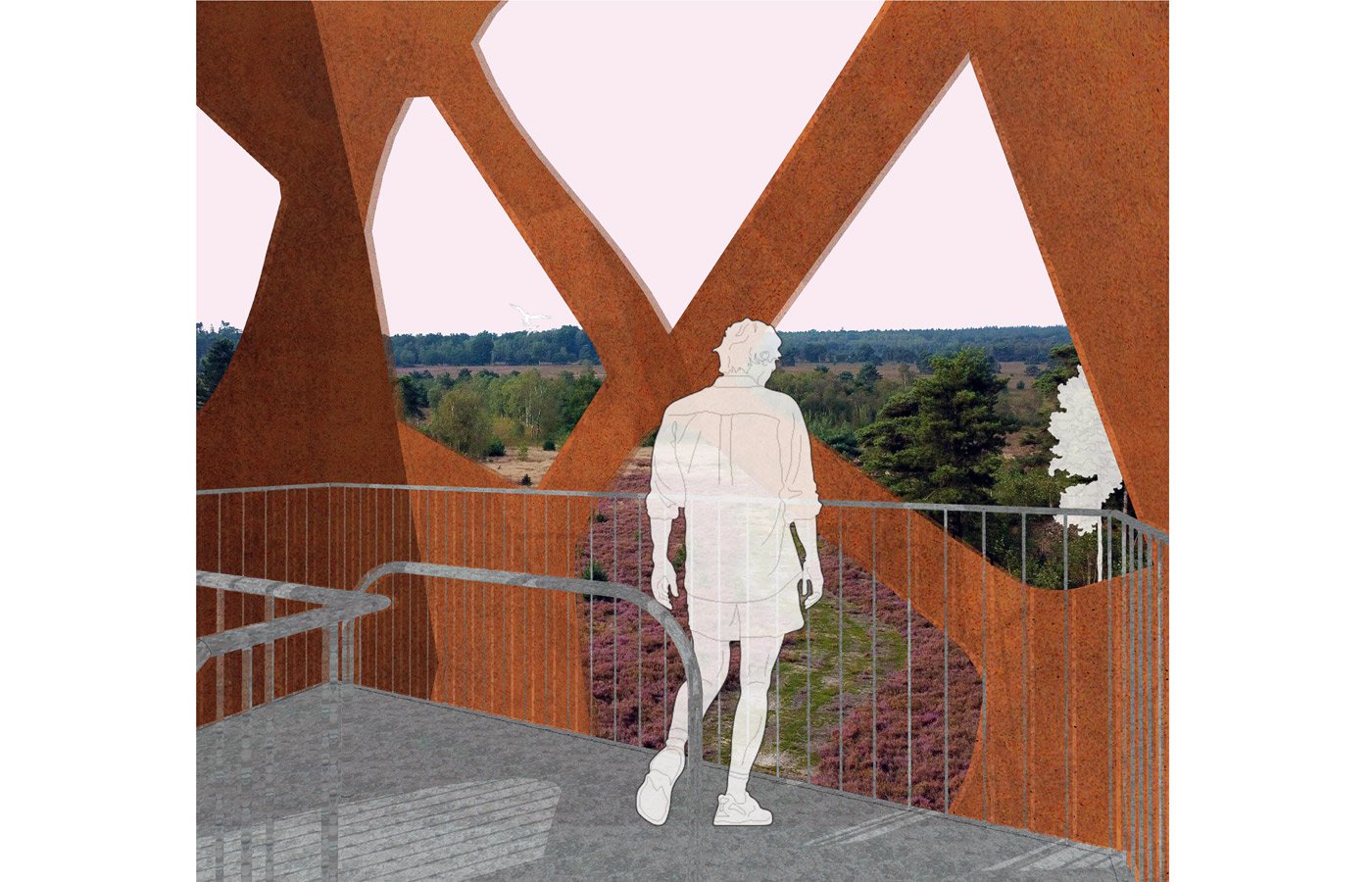 DESIGN CONCEPT
The inspiration source for the design is the smooth snake that inhabits the Cartierheide. The 'skin' of the tower, made of corten steel, coils up like a snake. The shape of the holes in this skin are derived from the scales of the smooth snake. While climbing the tower, these openings provide ever differing views of the surrounding landscape. The skin of the tower also moves differently from the stairs. As a result, it sometimes comes towards the visitor and at other times deviates, creating interesting views upwards and downwards. In this way, climbing the tower becomes an exciting adventure.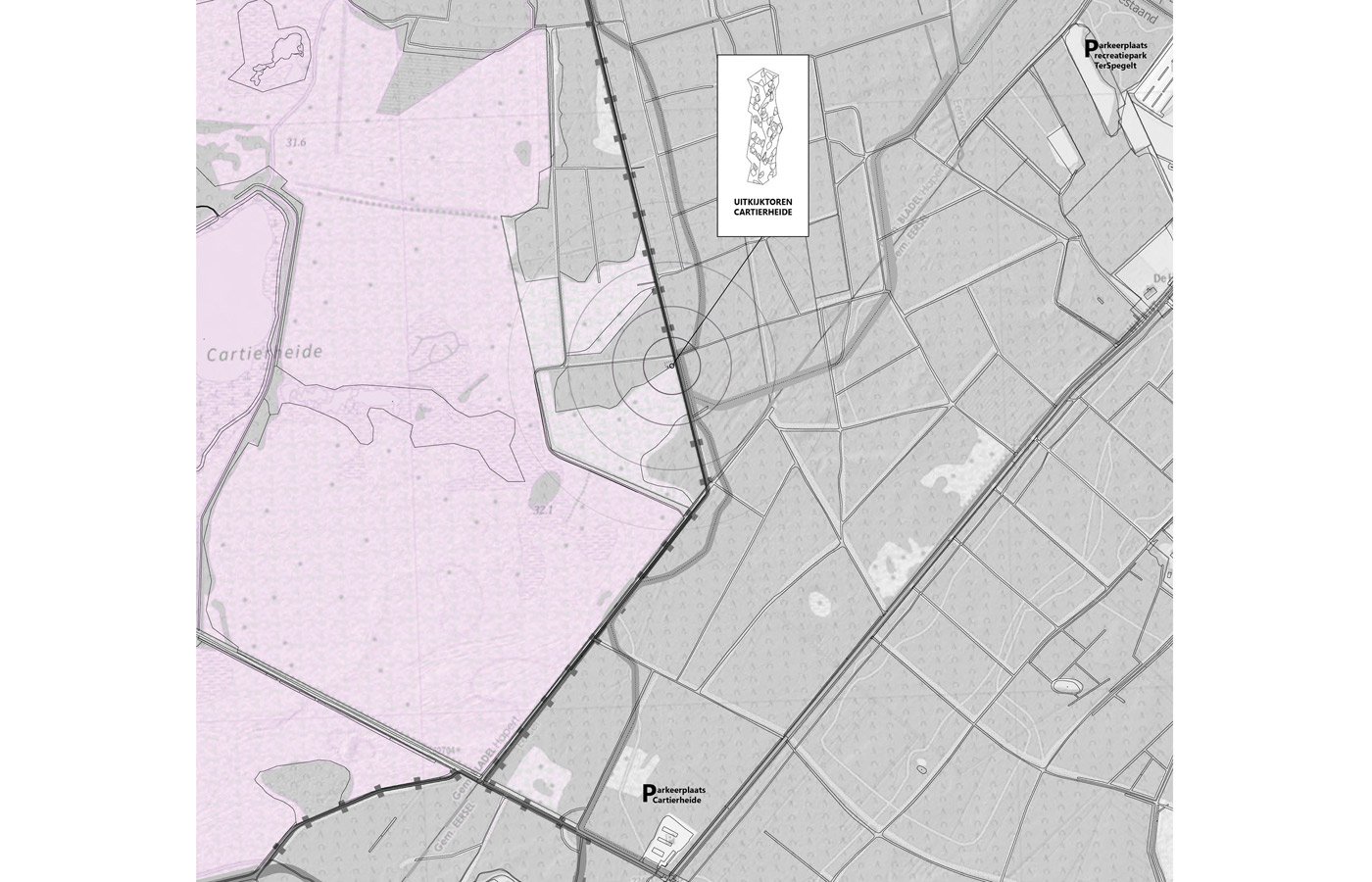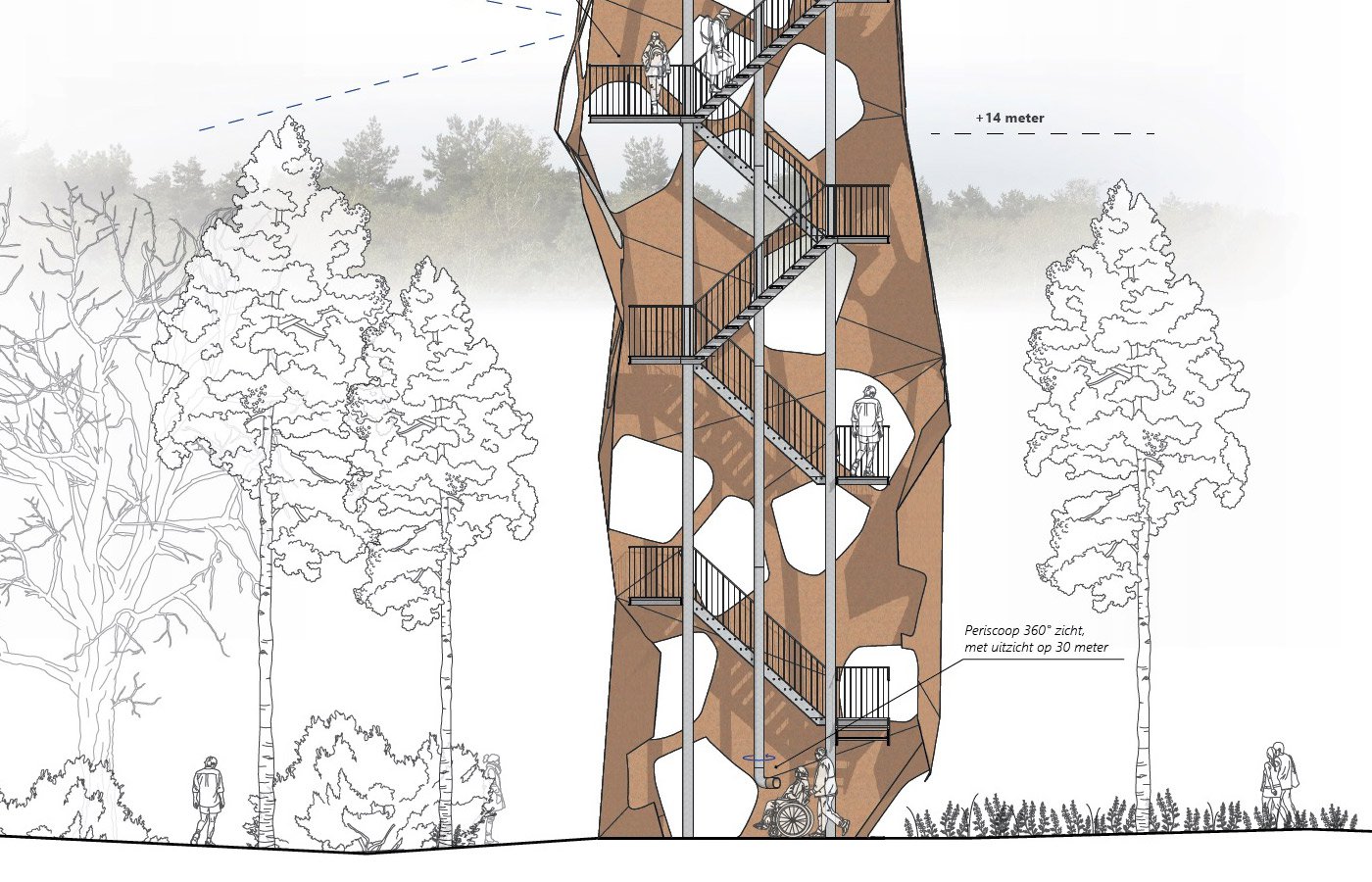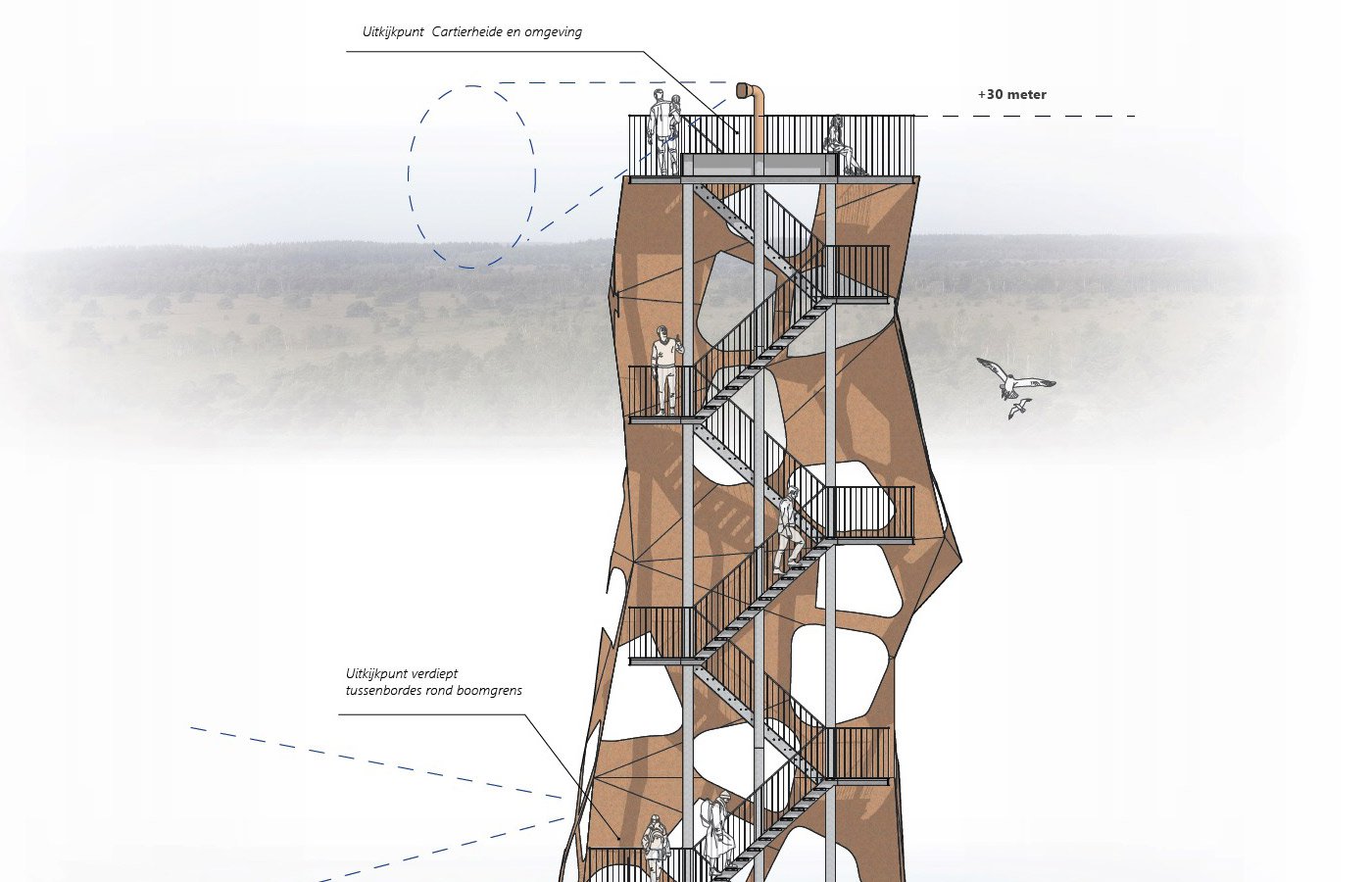 Views for everyone
The tower is located at the edge of the woods near an inlet of the heathland, along a cycle and footpath. By incorporating a periscope into the tower, disabled people, but also people with a fear of heights, have the same view as those on the viewing platform. The periscope can be used from the ground level and provides a view from a height of thirty metres. Moreover, the periscope can be rotated, allowing the entire landscape to be seen. In the tower, a space of two and a half metres around the viewer of the periscope is kept free so that the visitor can look around.
Construction and materialisation
The tower is designed as a skin of Corten steel that, together with the stairs, provides a rigid whole. Through this approach, the tower can be realised with less material, resulting in a more airy, sustainable and above all special tower that fits within the financial framework.