Hockey Championship results in makeover outdated sports facility
National Hockey Stadium
Dutch Hockey association KNHB is the only association in the Netherlands that owns its own stadium: the Wagener Stadium in the Amsterdam Forest. In 2010, IAA Architects won the competition organised by KNHB to design a stadium at a new location in Amstelveen, replacing the outdated location from 1938. After the project had been at a standstill for some time, it was picked up again in 2016, when the KNHB was chosen to be the venue for the European Hockey Championship in 2017.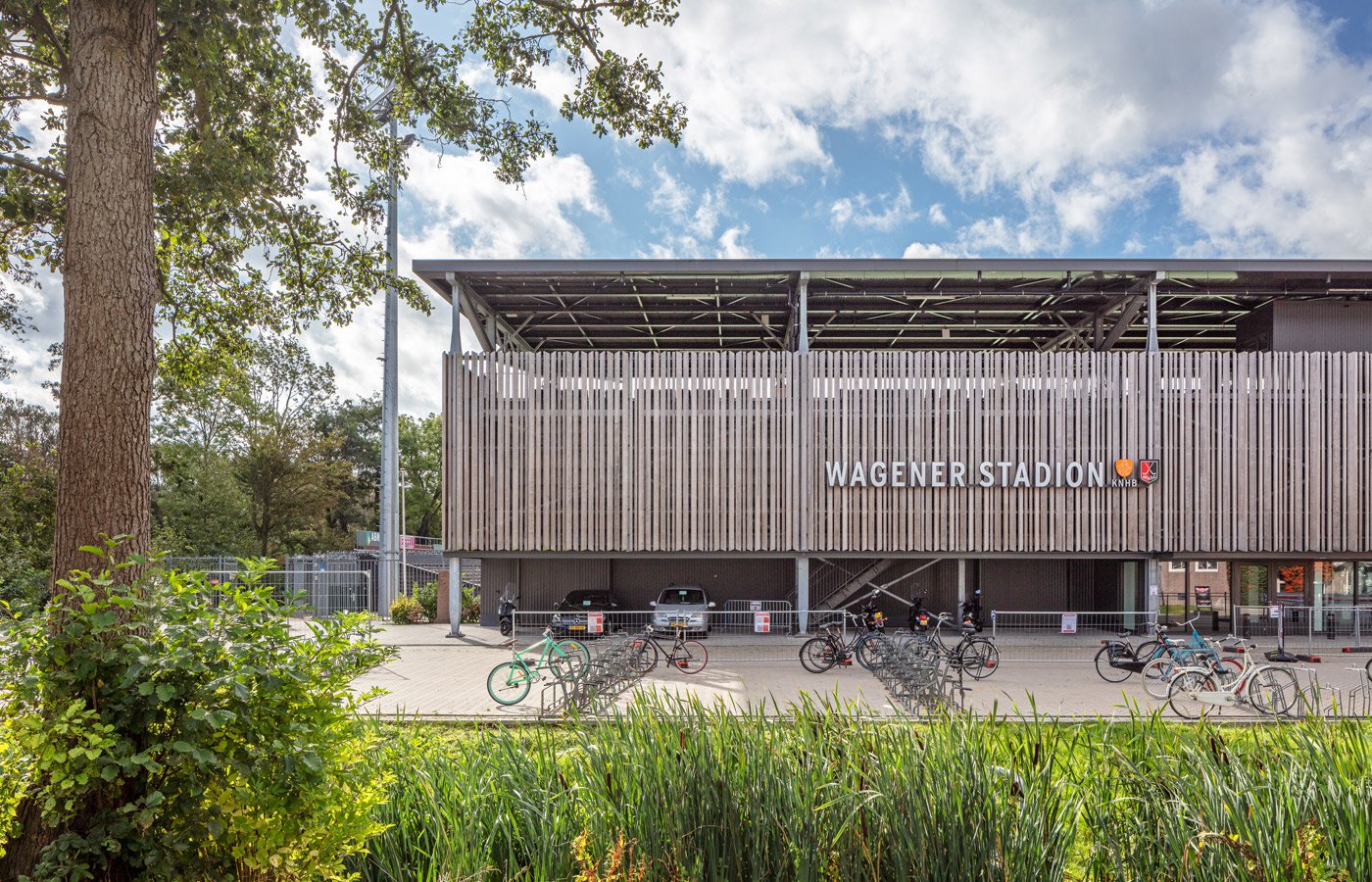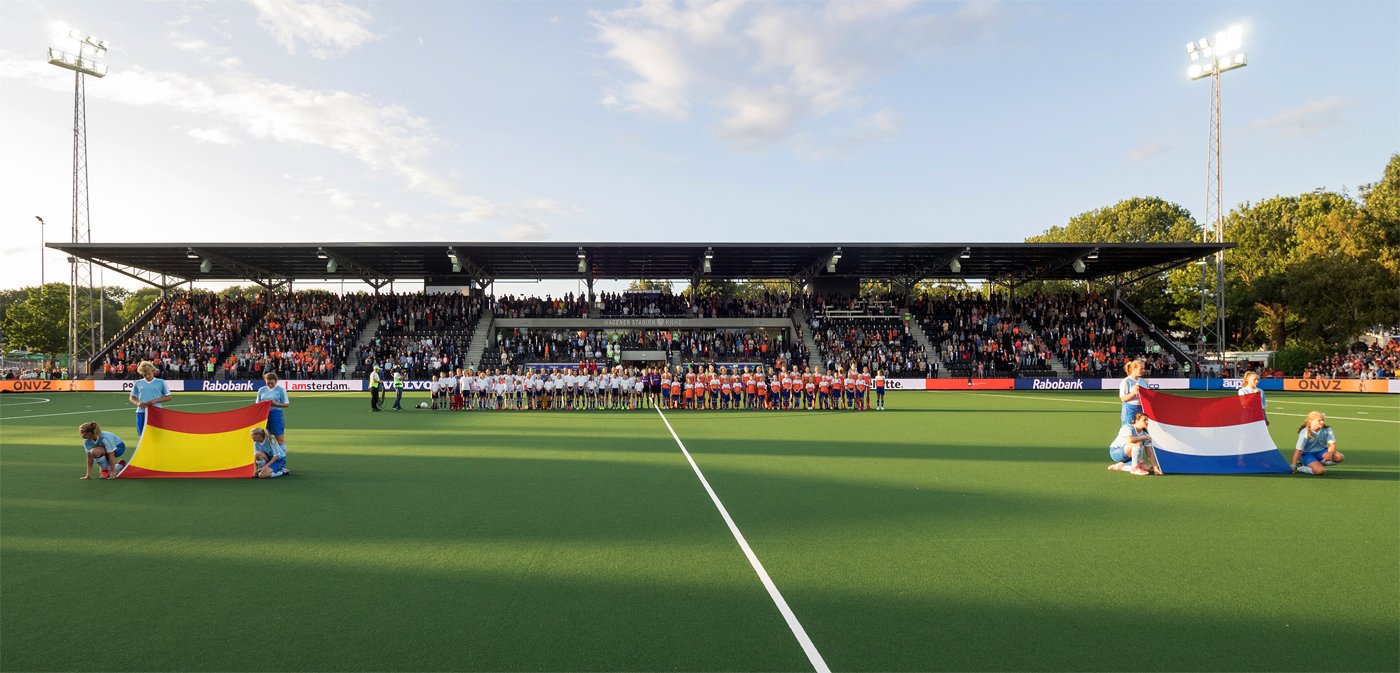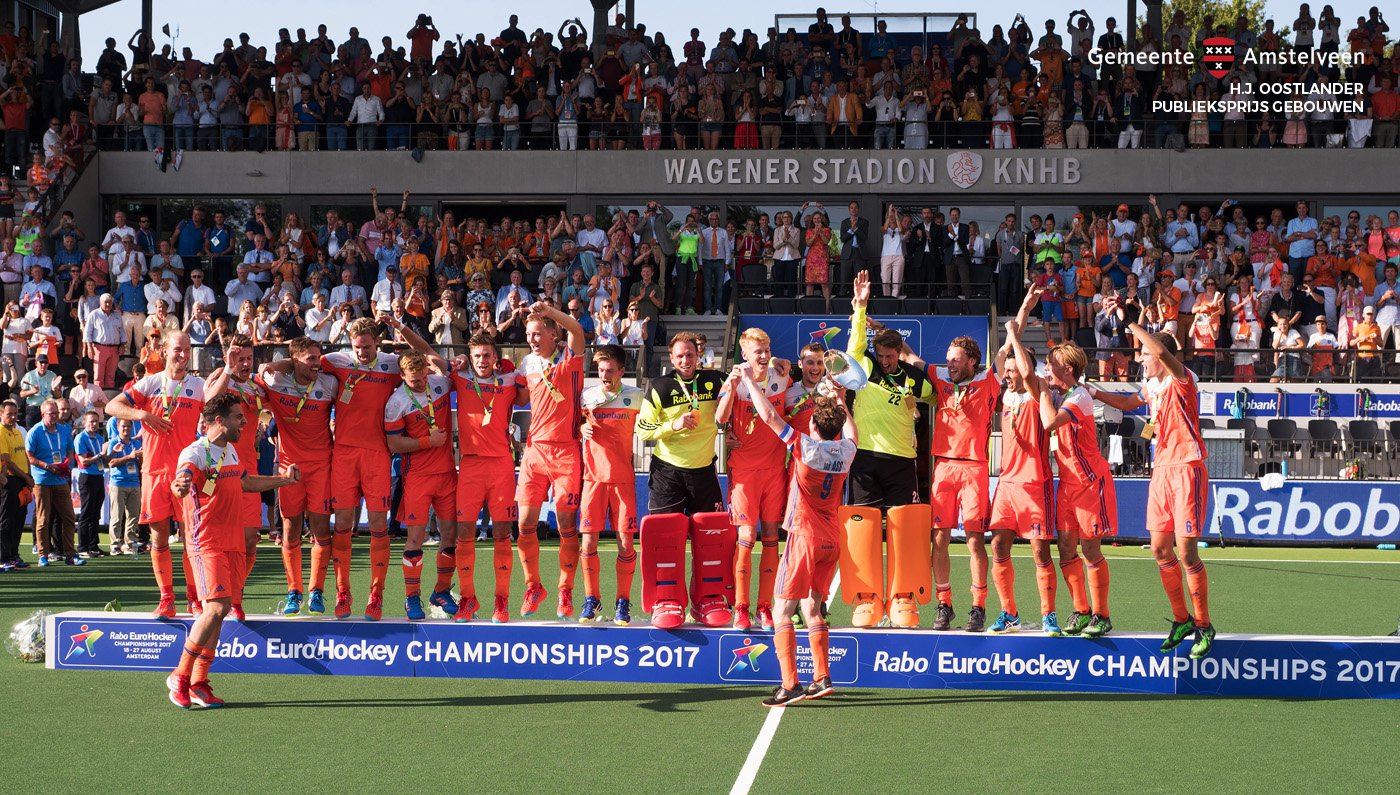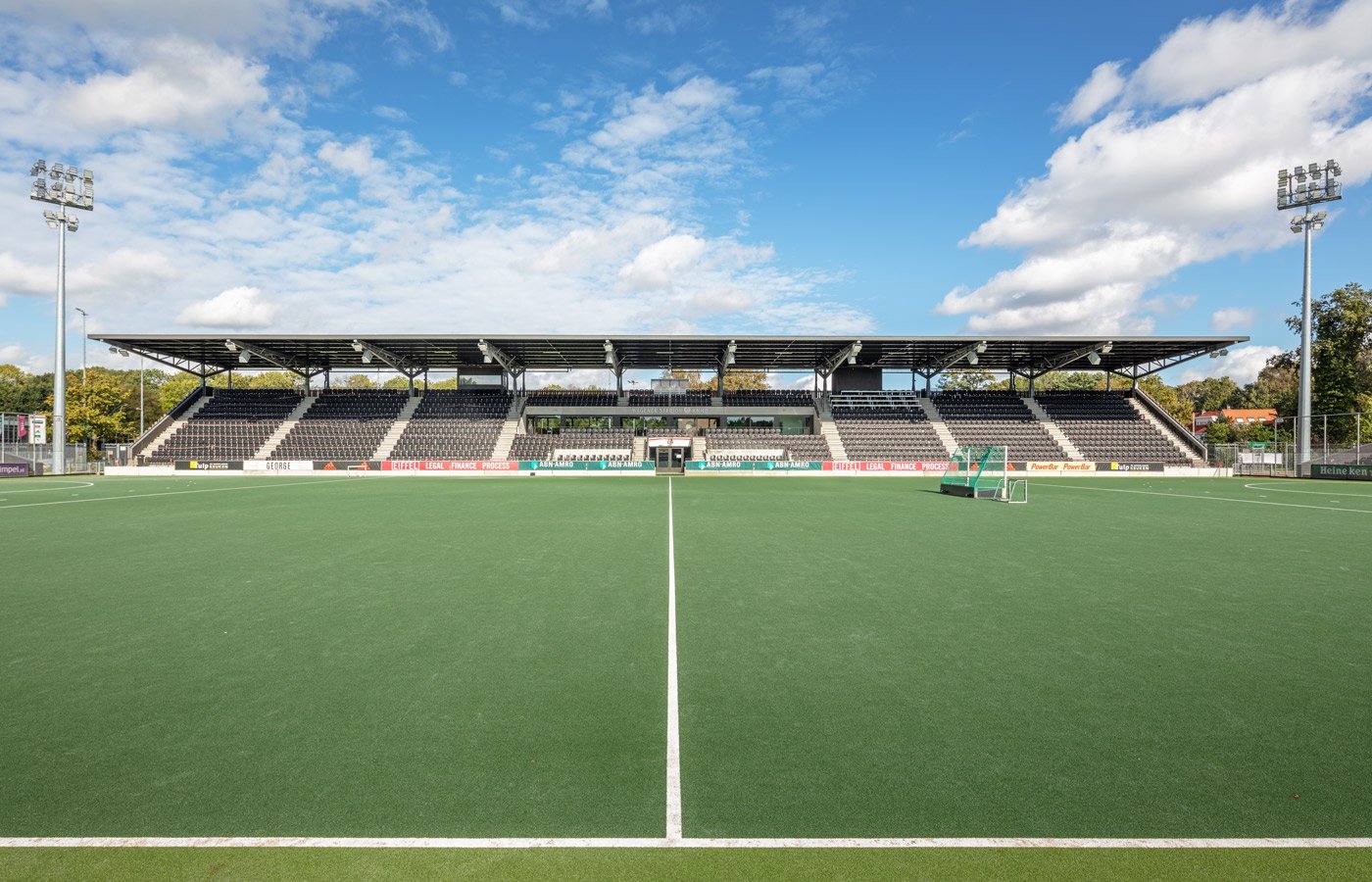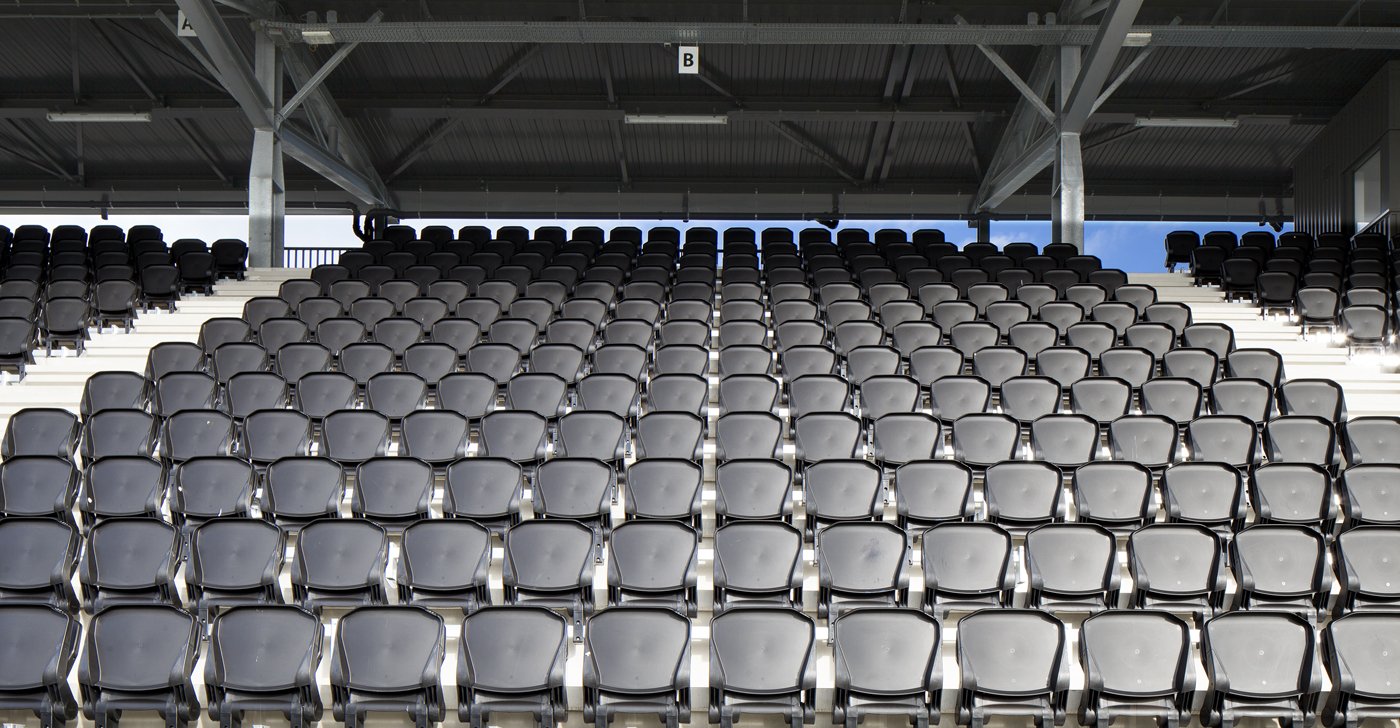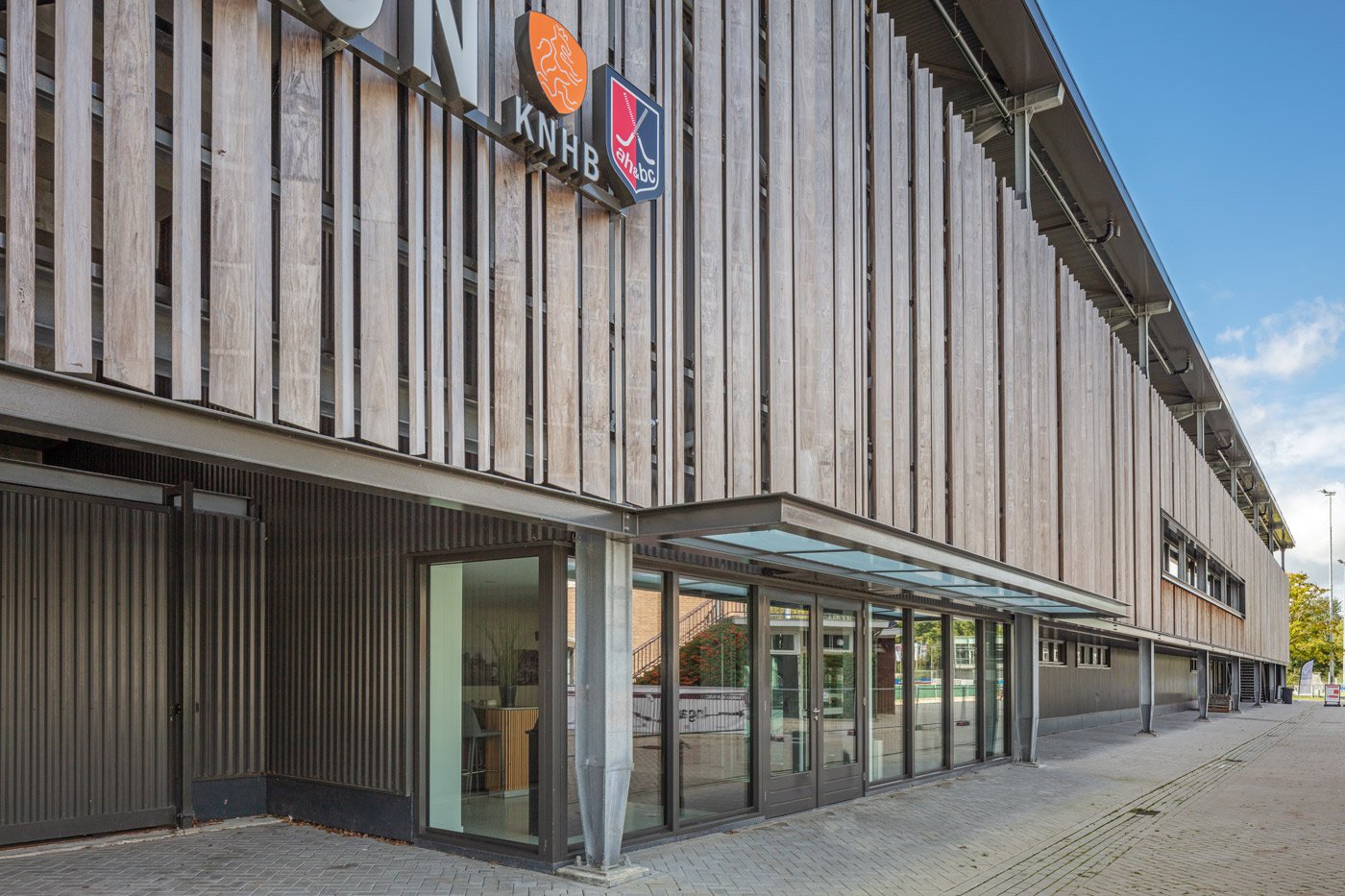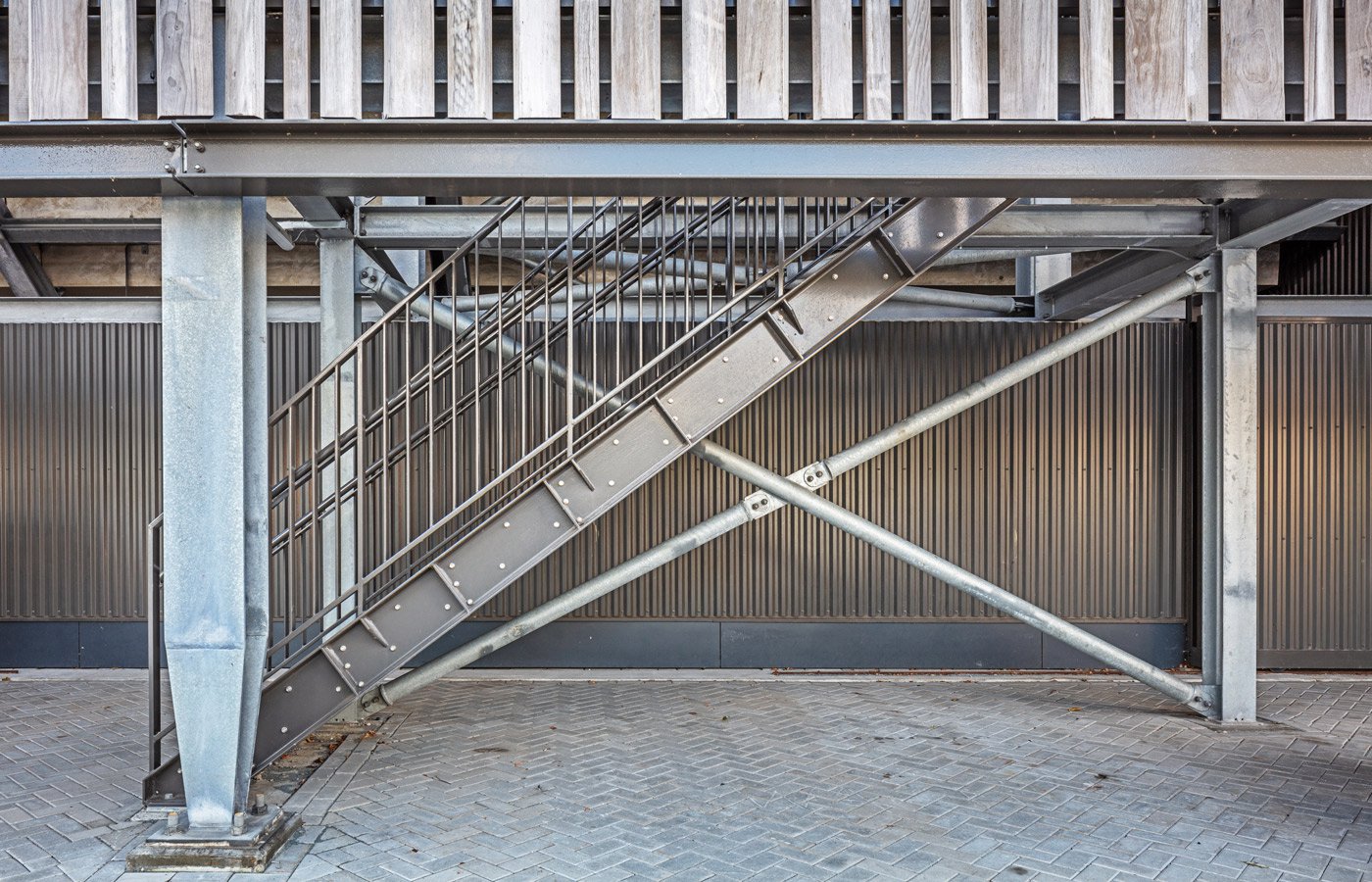 NEW WAGENER STADIUM 1ST PHASE: NEW GRANDSTAND
The association hopes to realise a completely new stadium in the next 10-15 years at its current location, starting with the construction of a new grandstand that will be put into operation during the European Hockey Championship in 2017.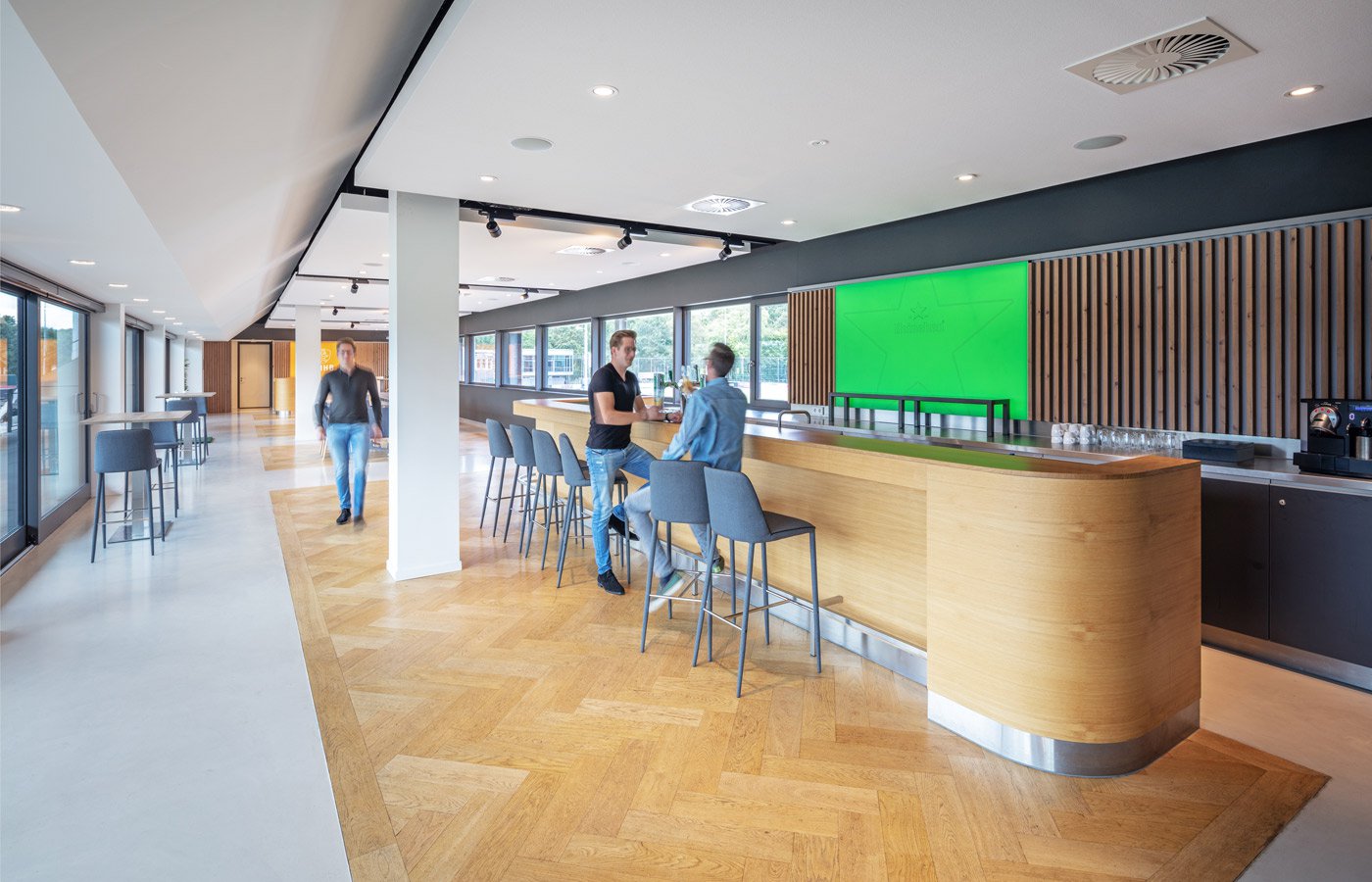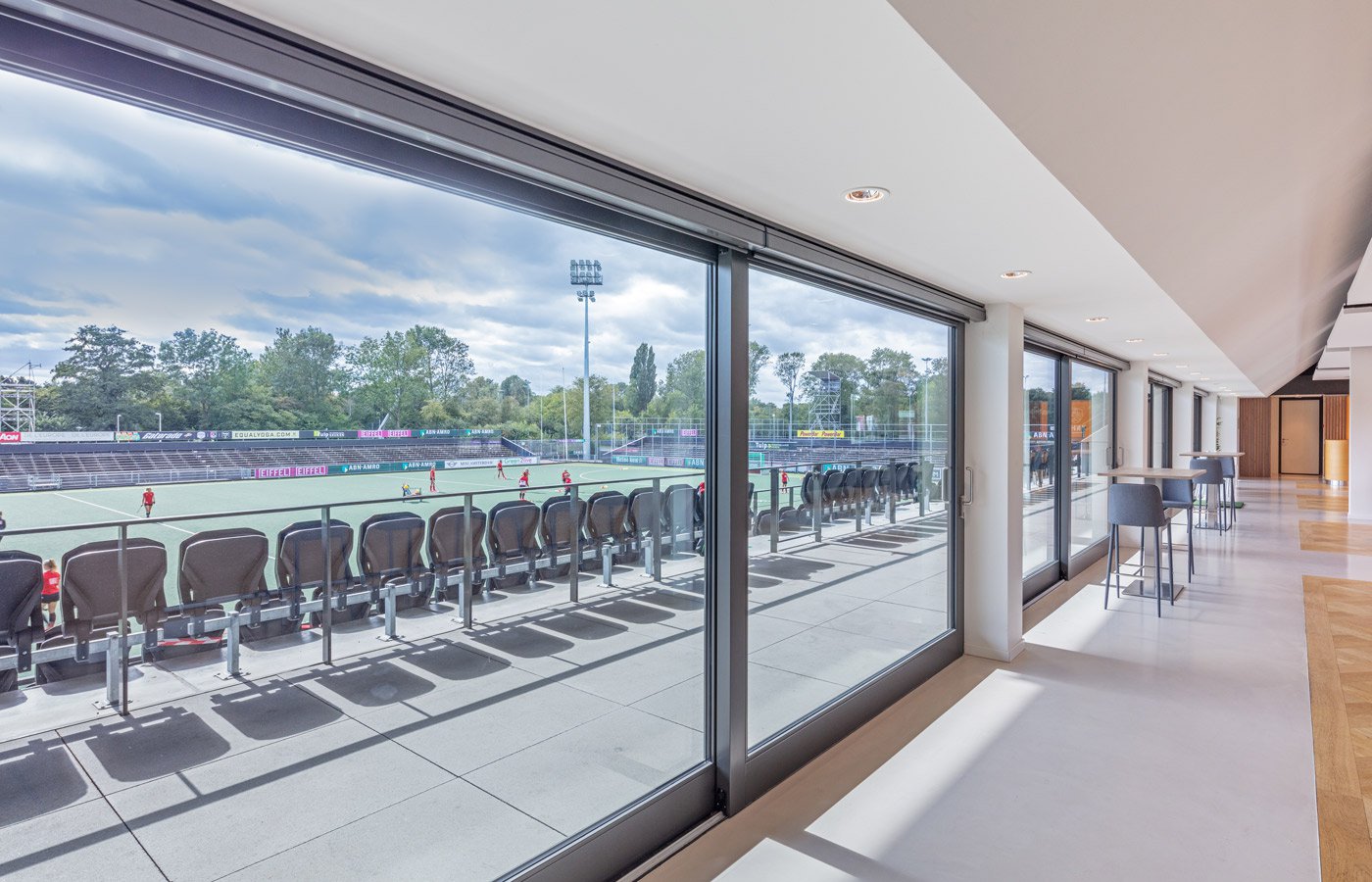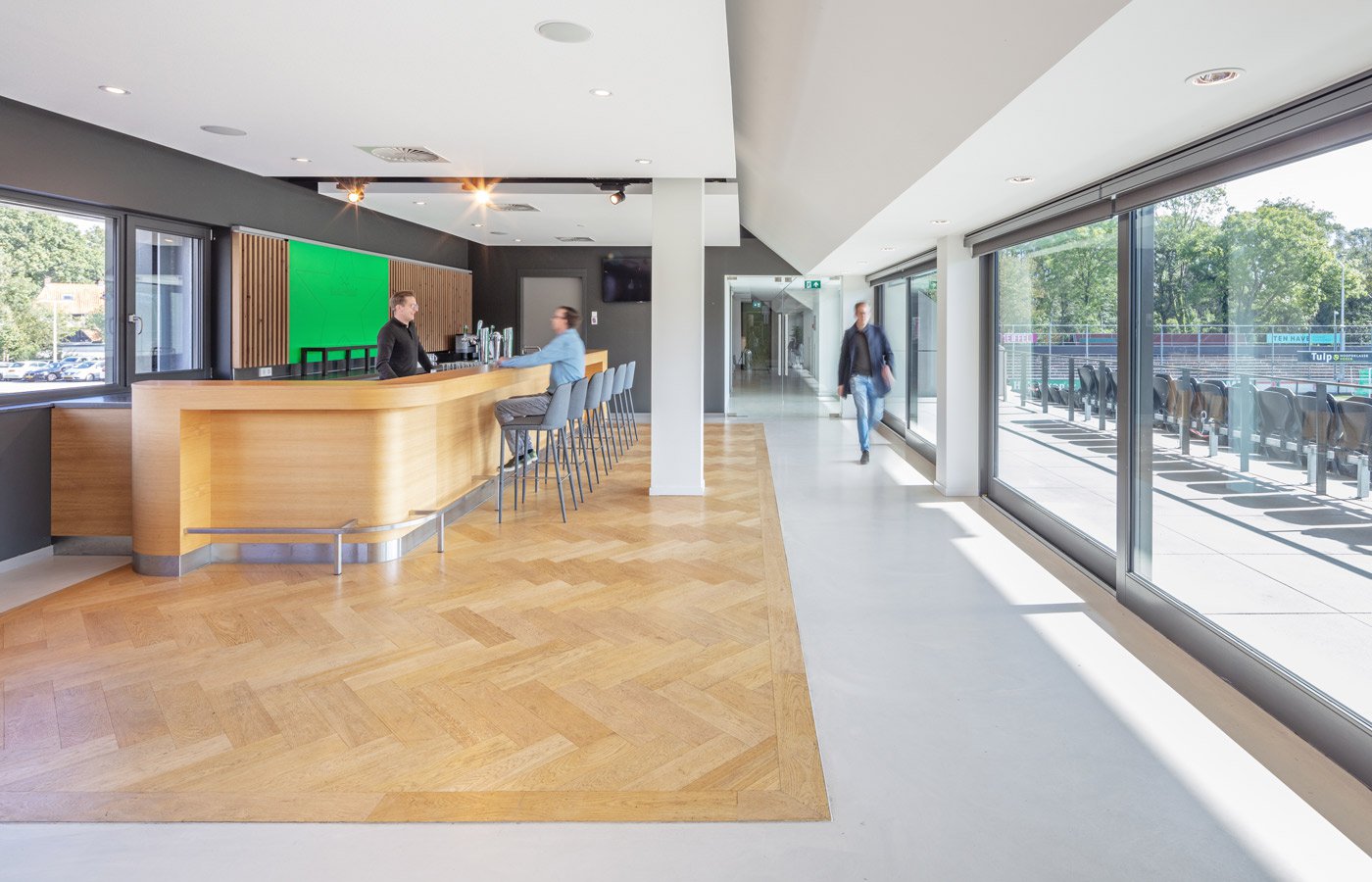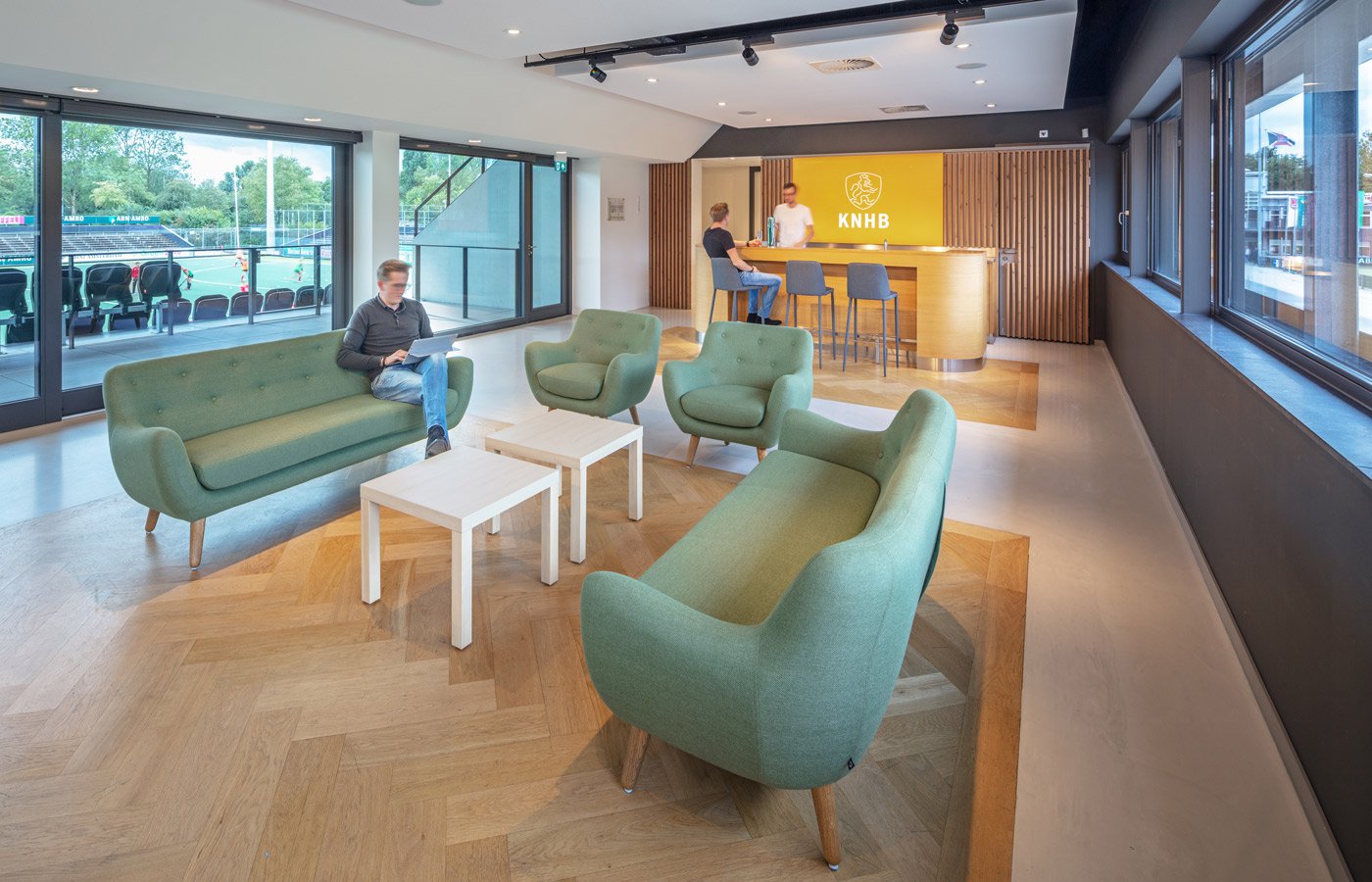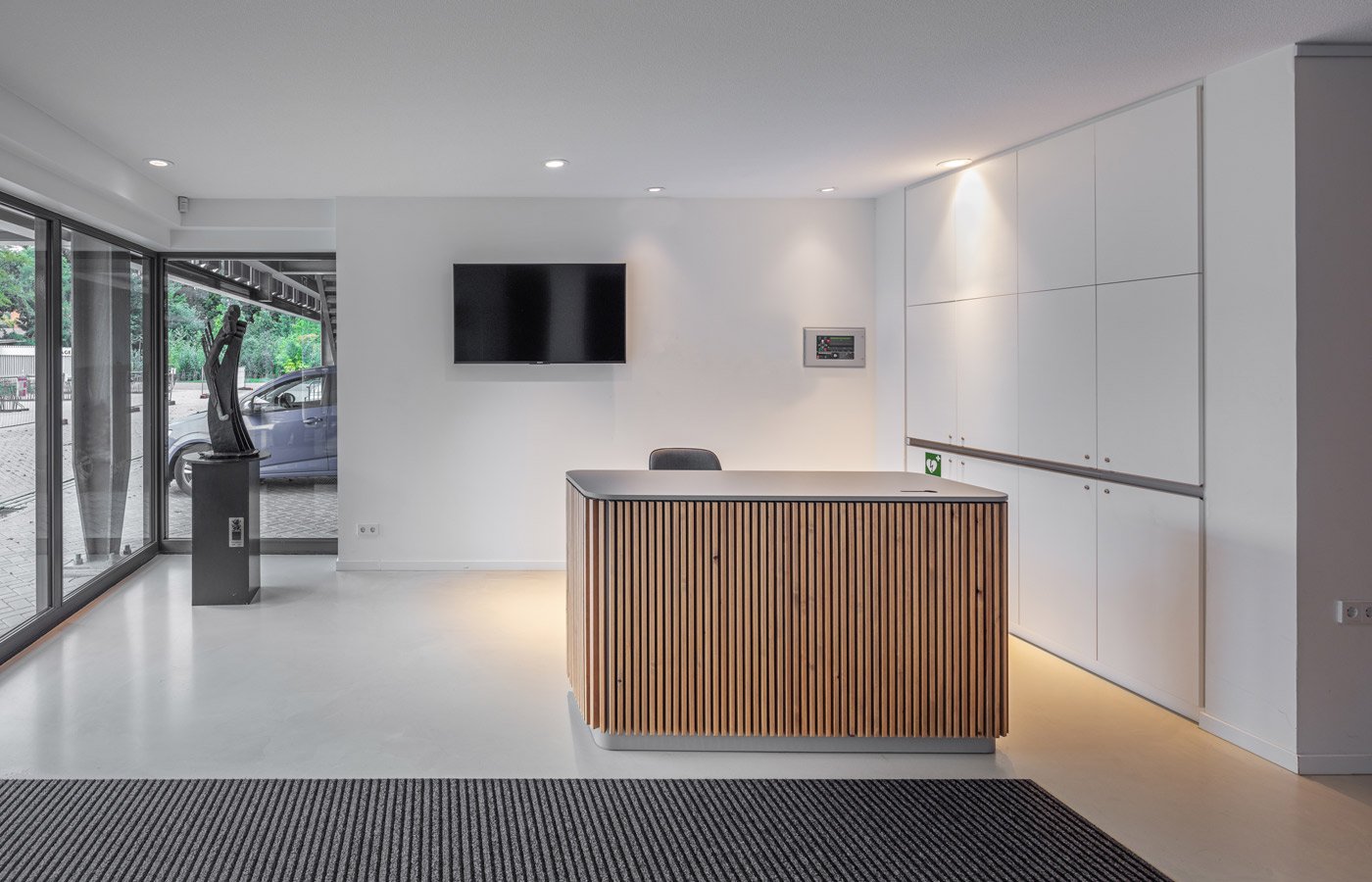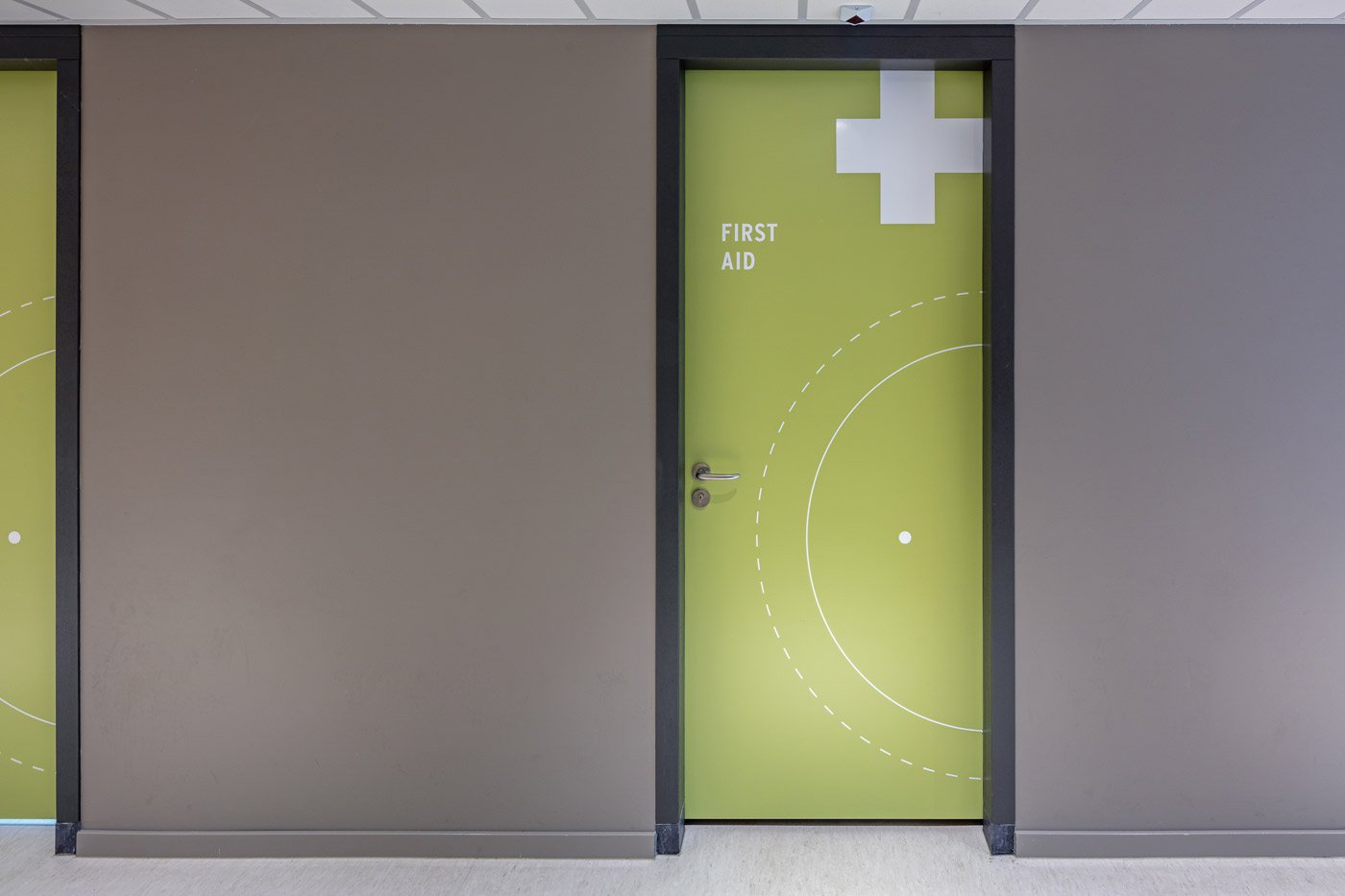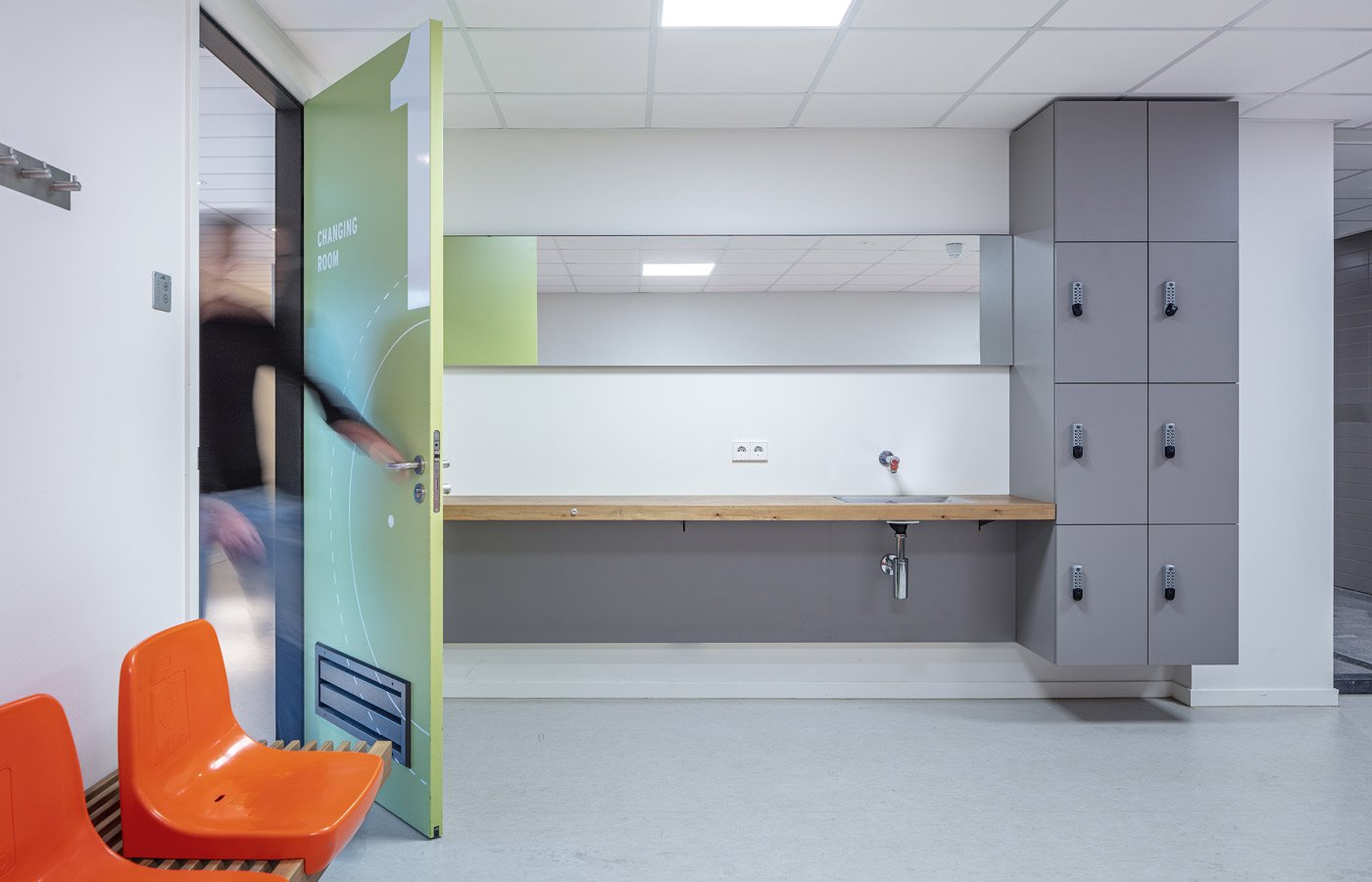 The entrance is positioned on the ground floor underneath the new grandstand which seats approximately 2000. This floor holds a lobby and a lift and stairs to the first floor as well as sanitary facilities, changing rooms for teams and referees, but also an area for doping controls, a first aid room and a multifunctional room. On the first floor there is a large lounge area with bars, a kitchen and a terrace overlooking the field. At the top of the grandstand, a full length catwalk is implemented, which can be used for all kinds of activities and where visitors can meet one another other while watching the game.
Smart construction
The new building consists of prefabricated concrete components and a steel main supporting structure for the protruding overhang of the stands. On the outside, a subtly wavy wooden louter layer is attached, which refers to the material of the old grandstand and fits well into the surrounding Amsterdam Forest. In the event that other stands will also be replaced by new constructions in the future, this wooden outer layer can be continued over all new constructions.