Coming together and meeting up
Multifunctional building in residential care park
In Noordwijk lies 's Heeren Loo's Willem van den Bergh residential care park. 's Heeren Loo is a national care organisation offering people with a mental disability a place to live and/or work. Over the years, much has changed within the care sector. This is also evident on the 54-hectare site, which has been in a transitional phase for some time now.
In close cooperation with 's Heeren Loo, IAA Architecten developed a vision for the terrain in which the qualities are mapped out, resulting in a concept for a park where people can live and work. This vision was used to further refine the preliminary zoning plan for the current and future development wishes of the residential care park.
In addition, the various departments and units, which were scattered across the site, needed to be brought together in a new, centrally located building. IAA Architecten designed the multifunctional centre building Plein 6, including the interior and the surrounding landscape, which resulted in a clear and coherent plan.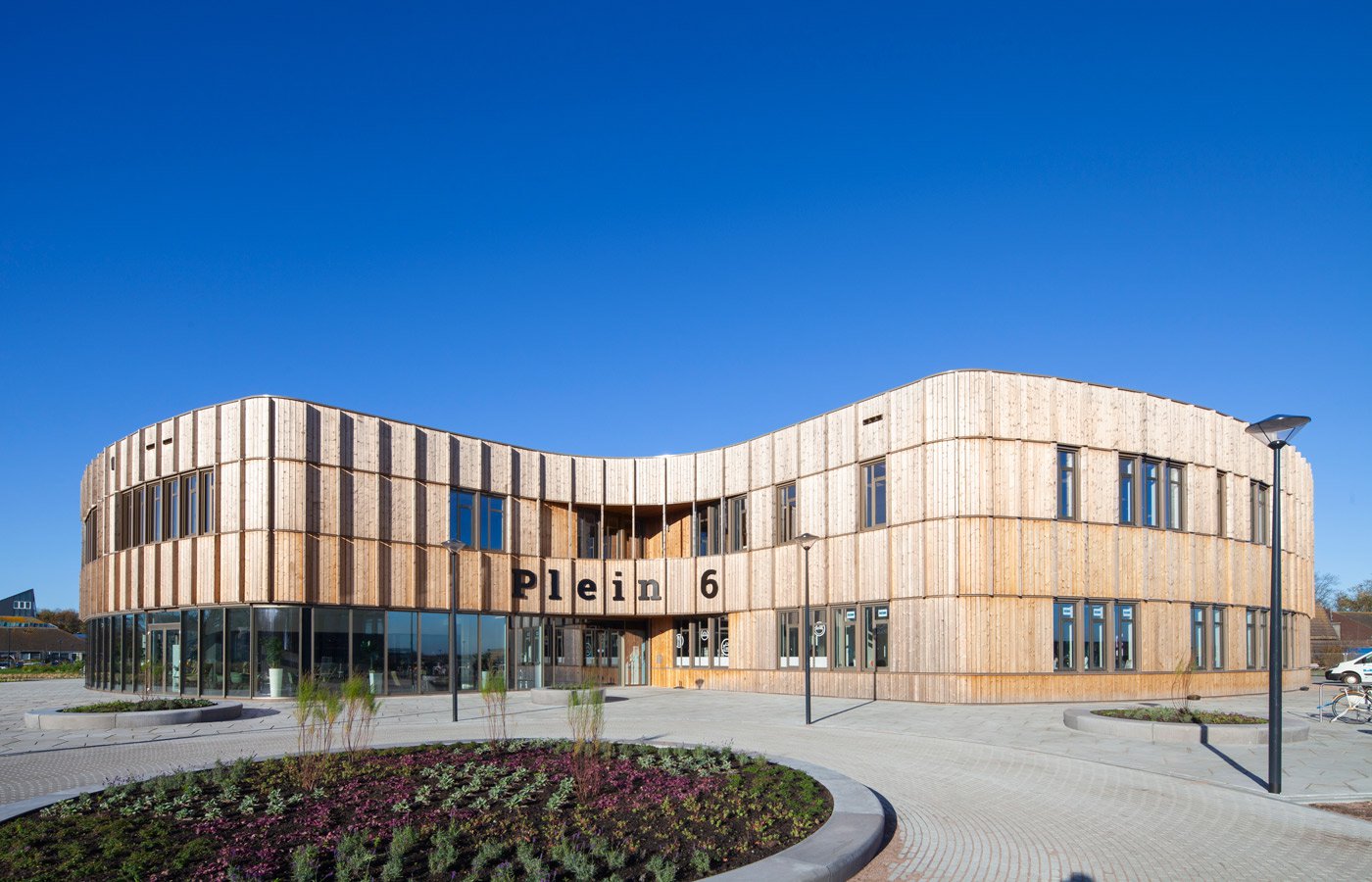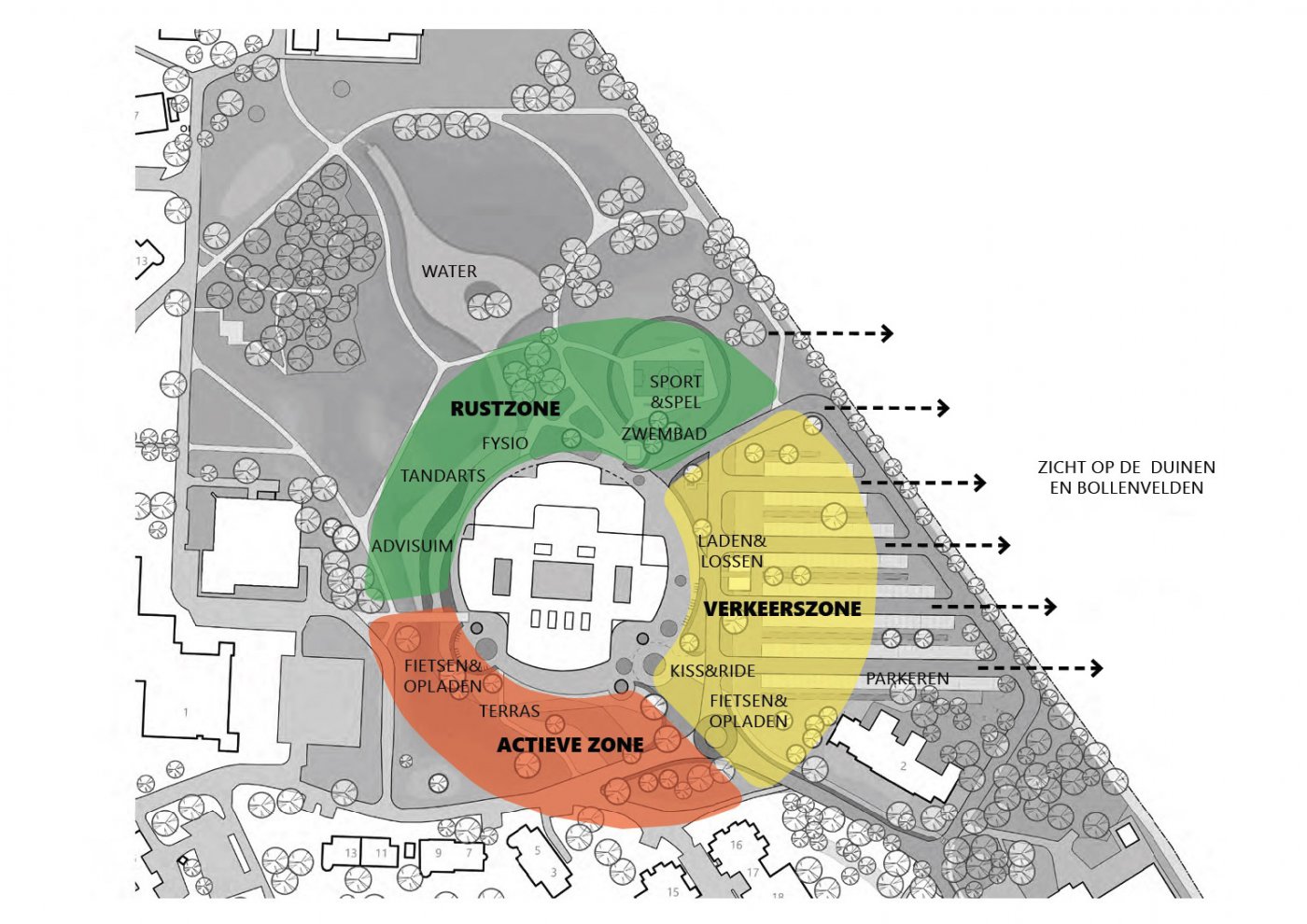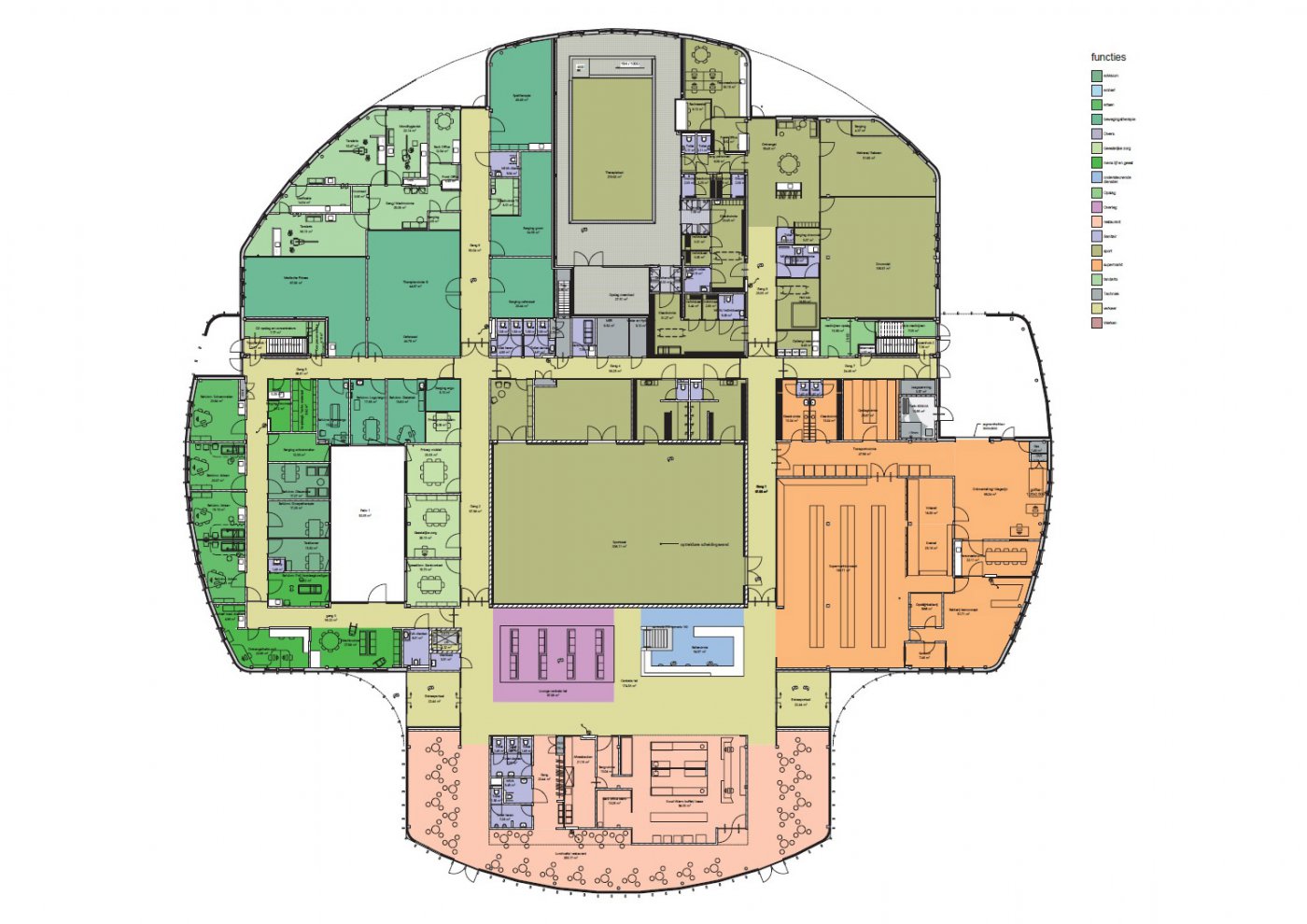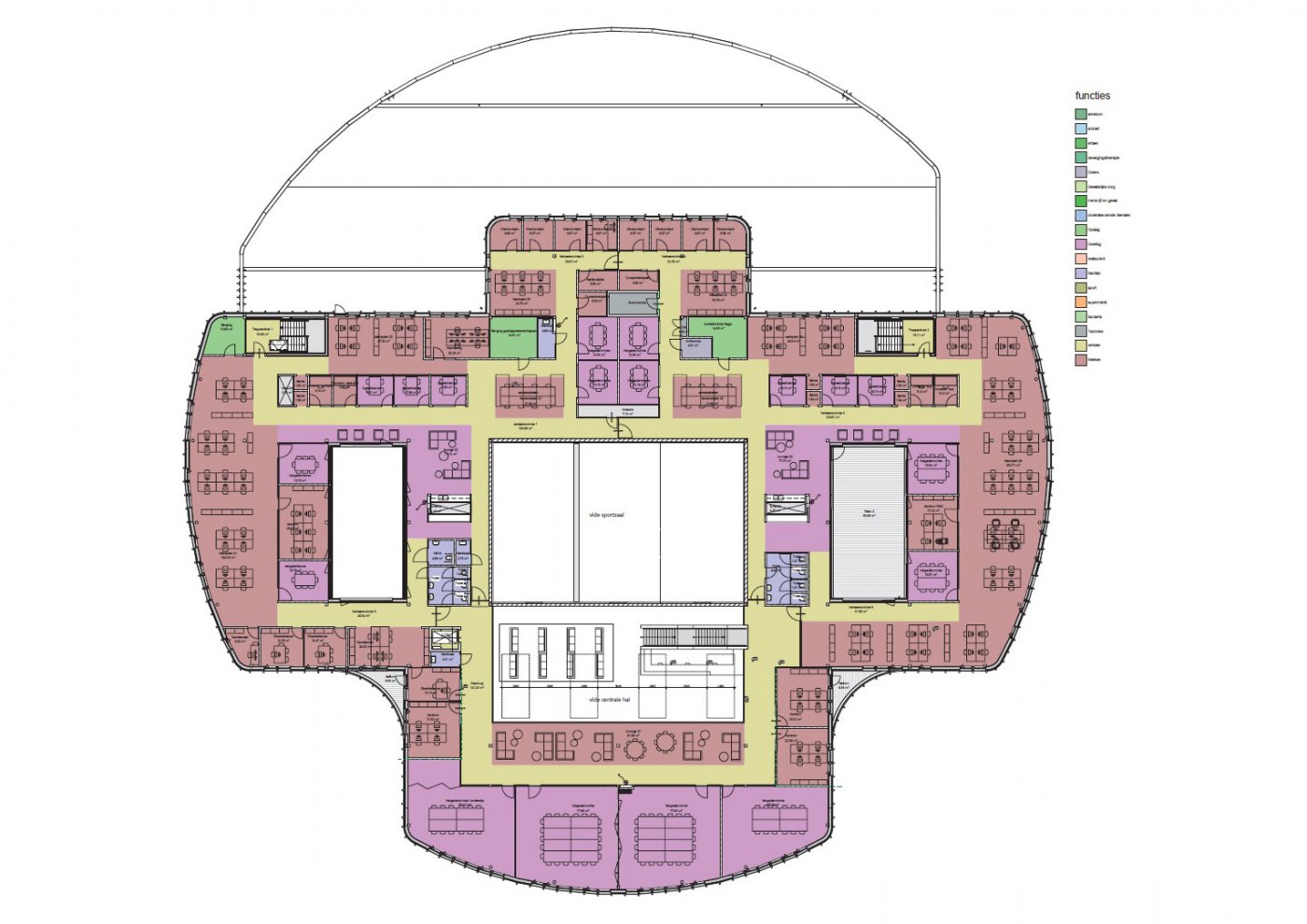 NEW HEART FOR RESIDENTIAL CARE PARK
The building is the new heart of the residential care park. Coming together, meeting up and making efficient and multifunctional use of spaces and facilities is the common thread within the design. Spaces for clients are located on the ground floor and the office environment for employees is located on the first floor.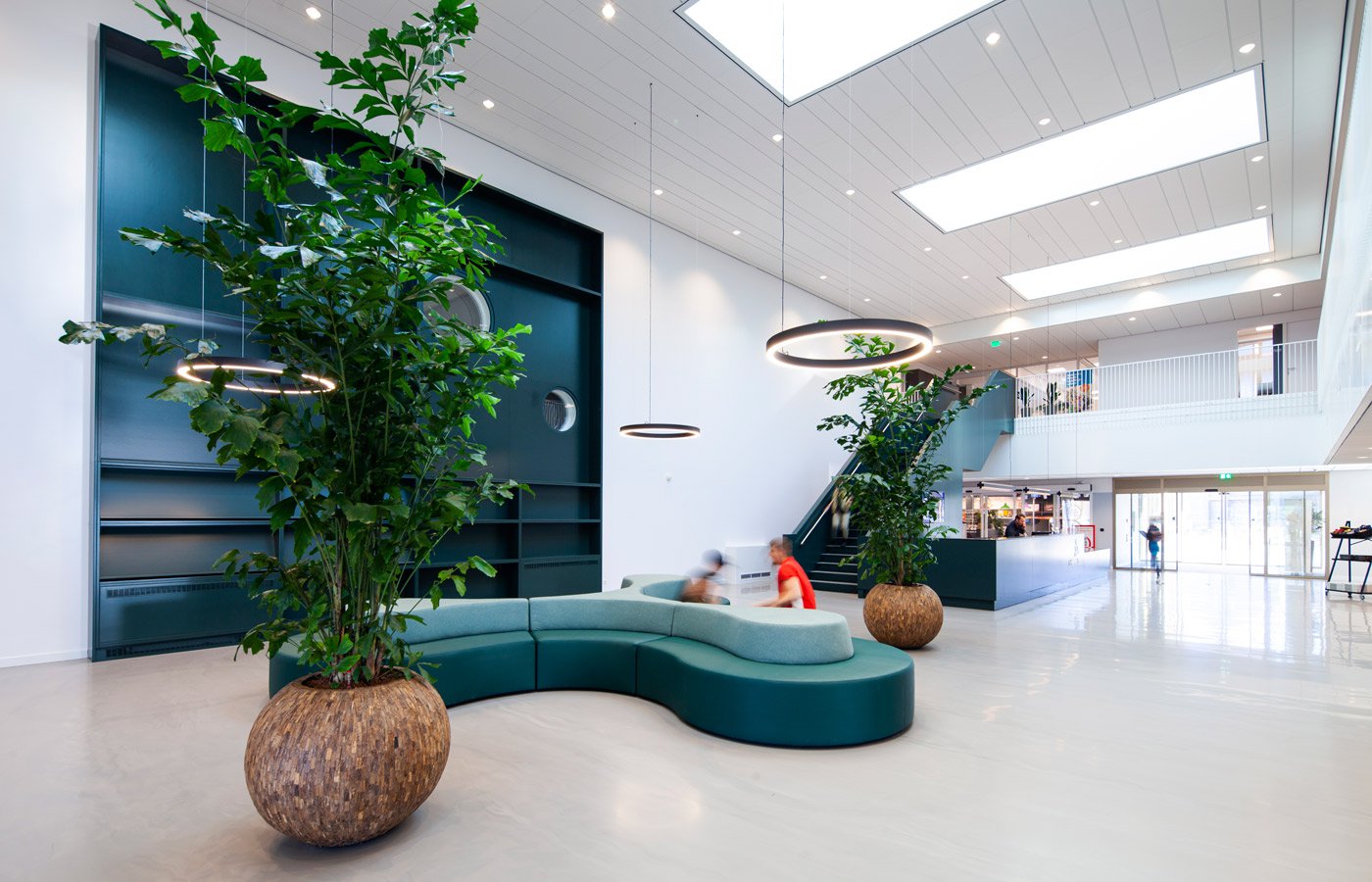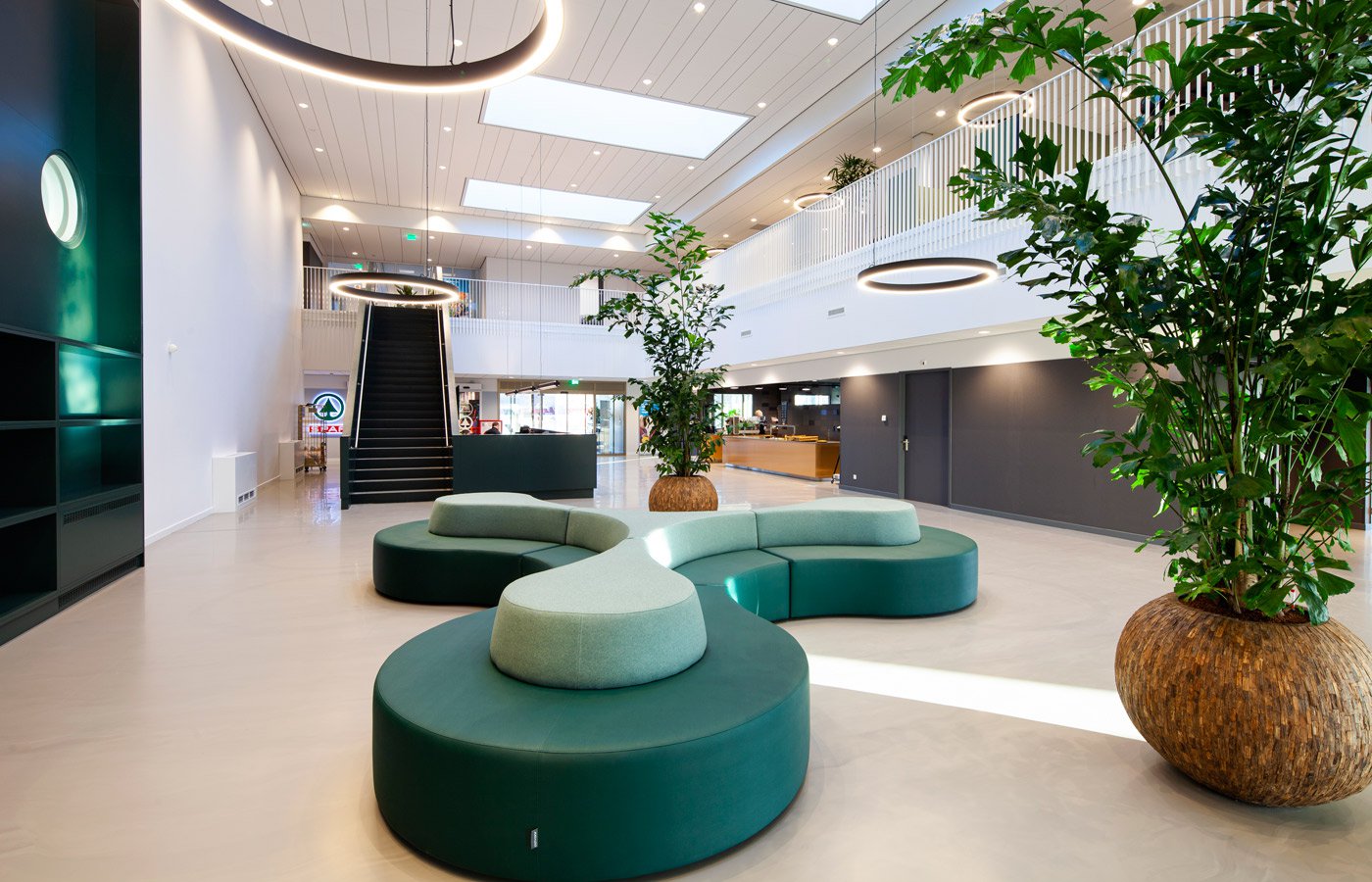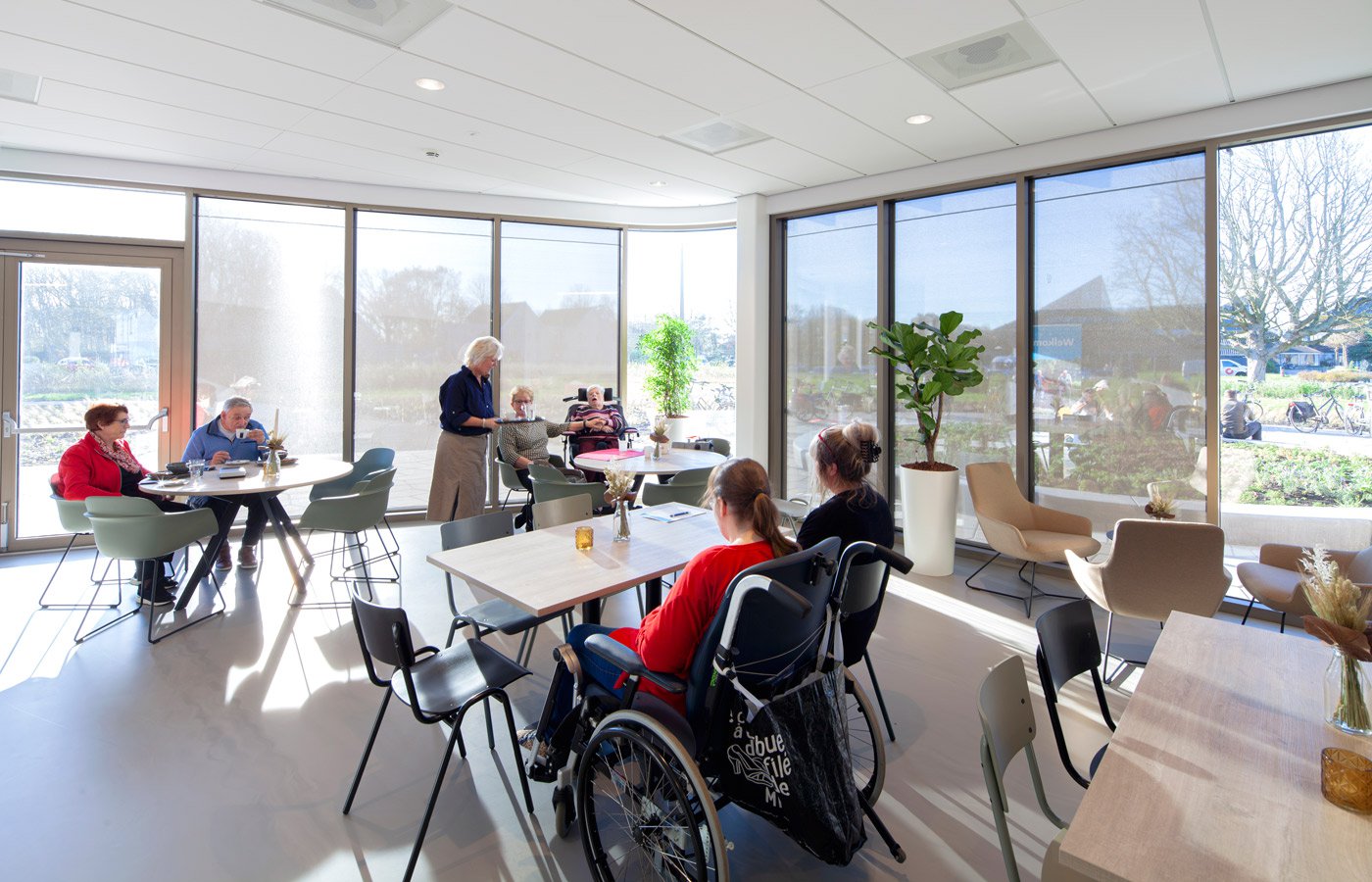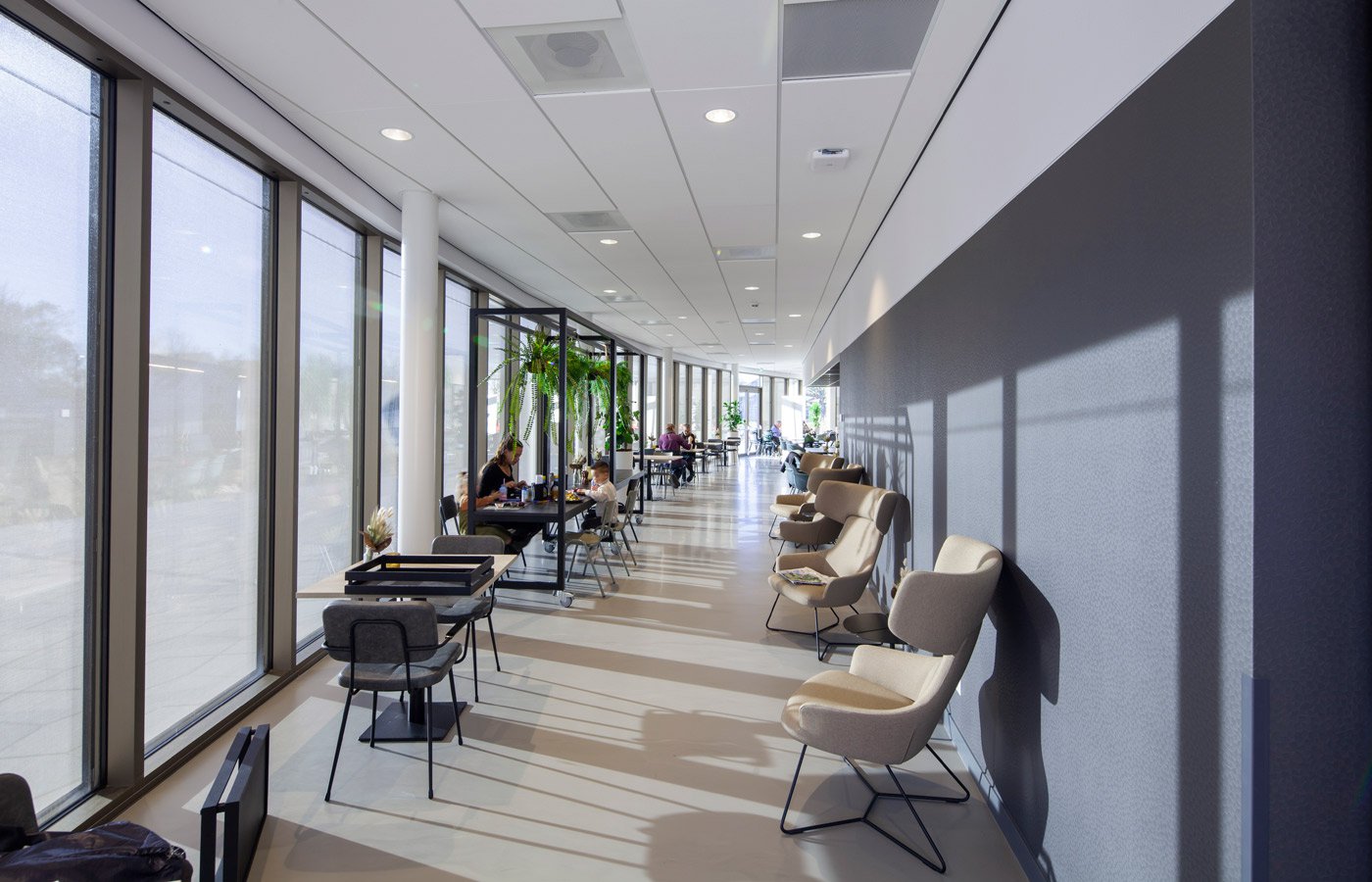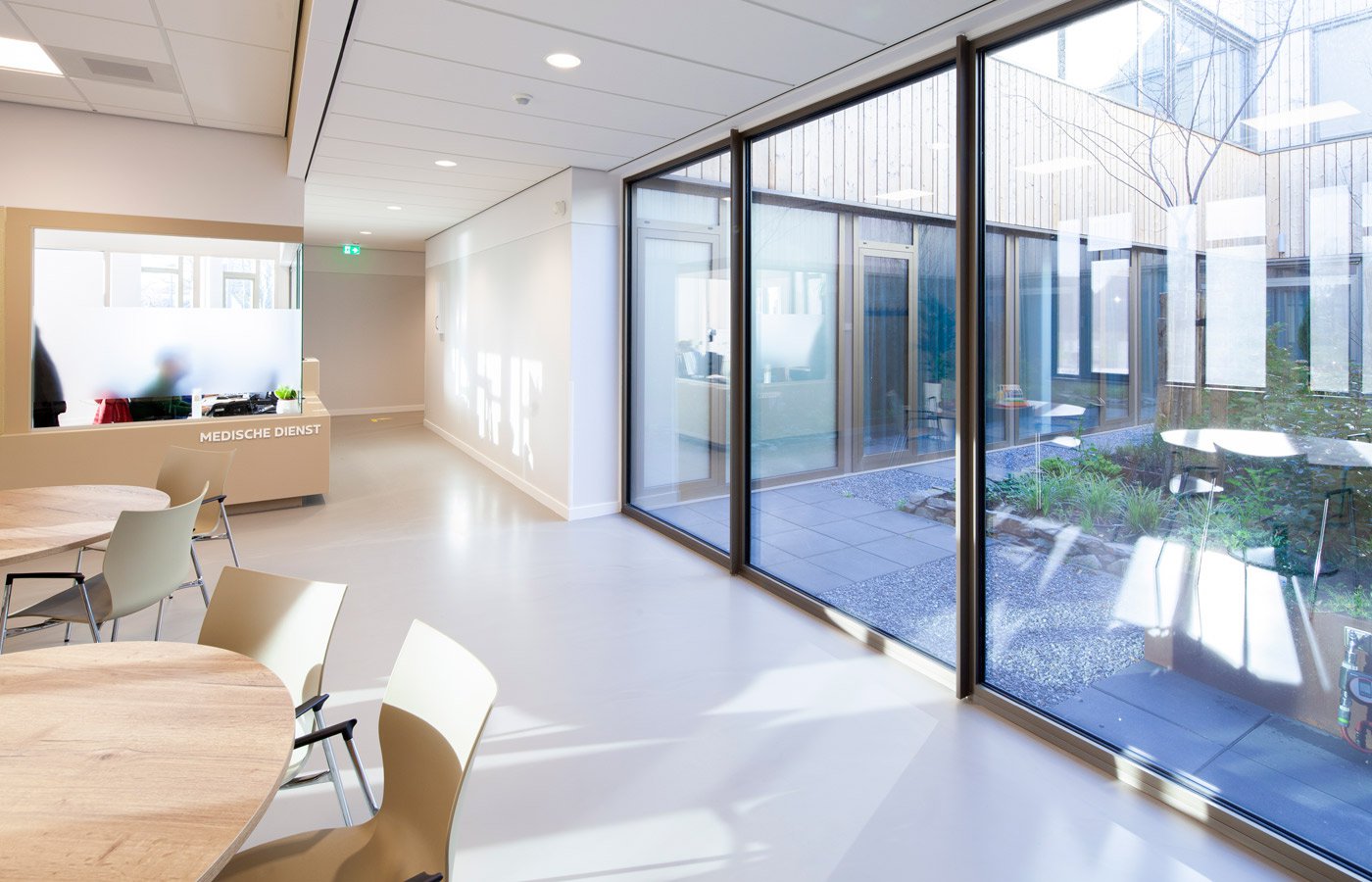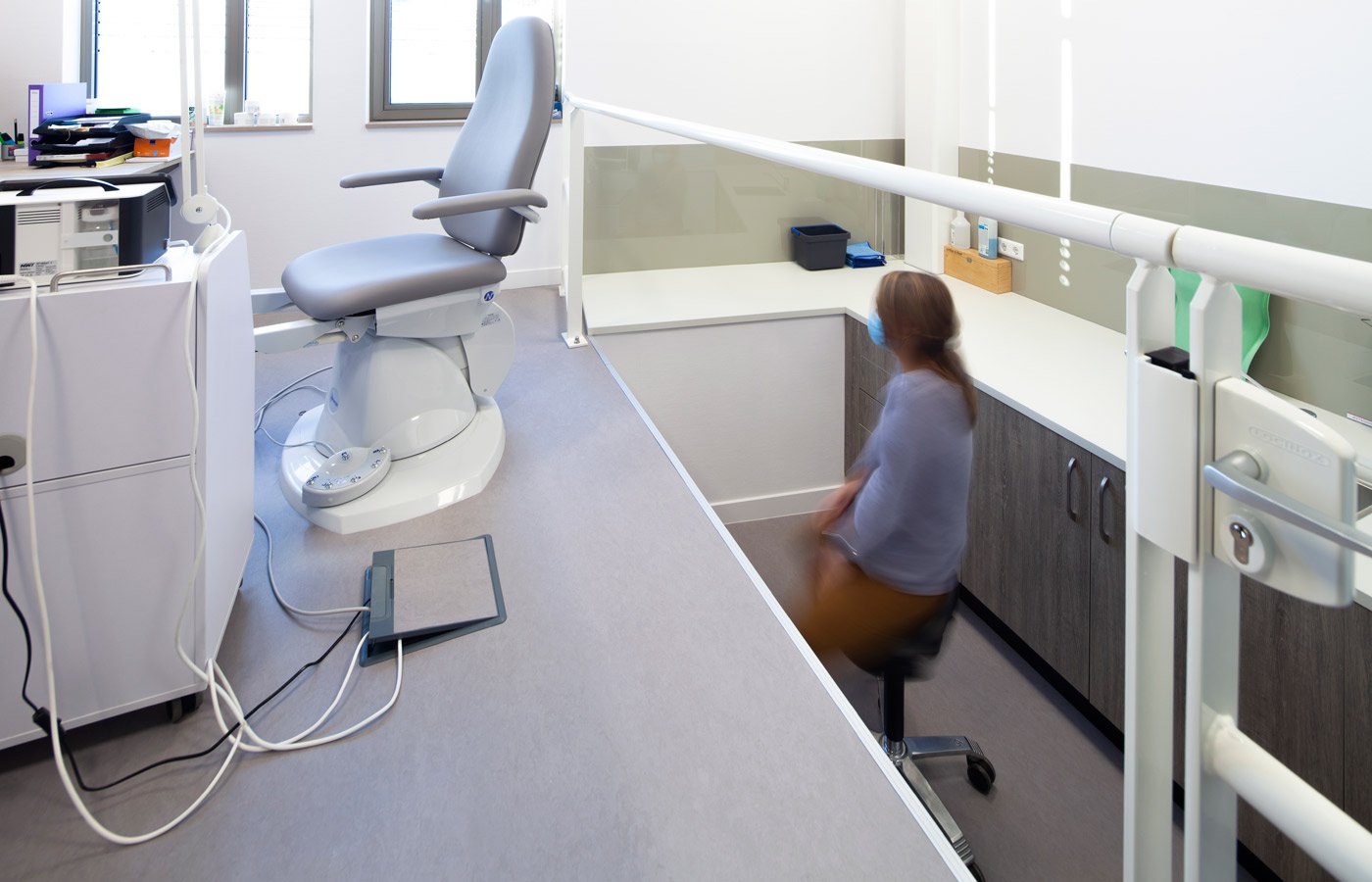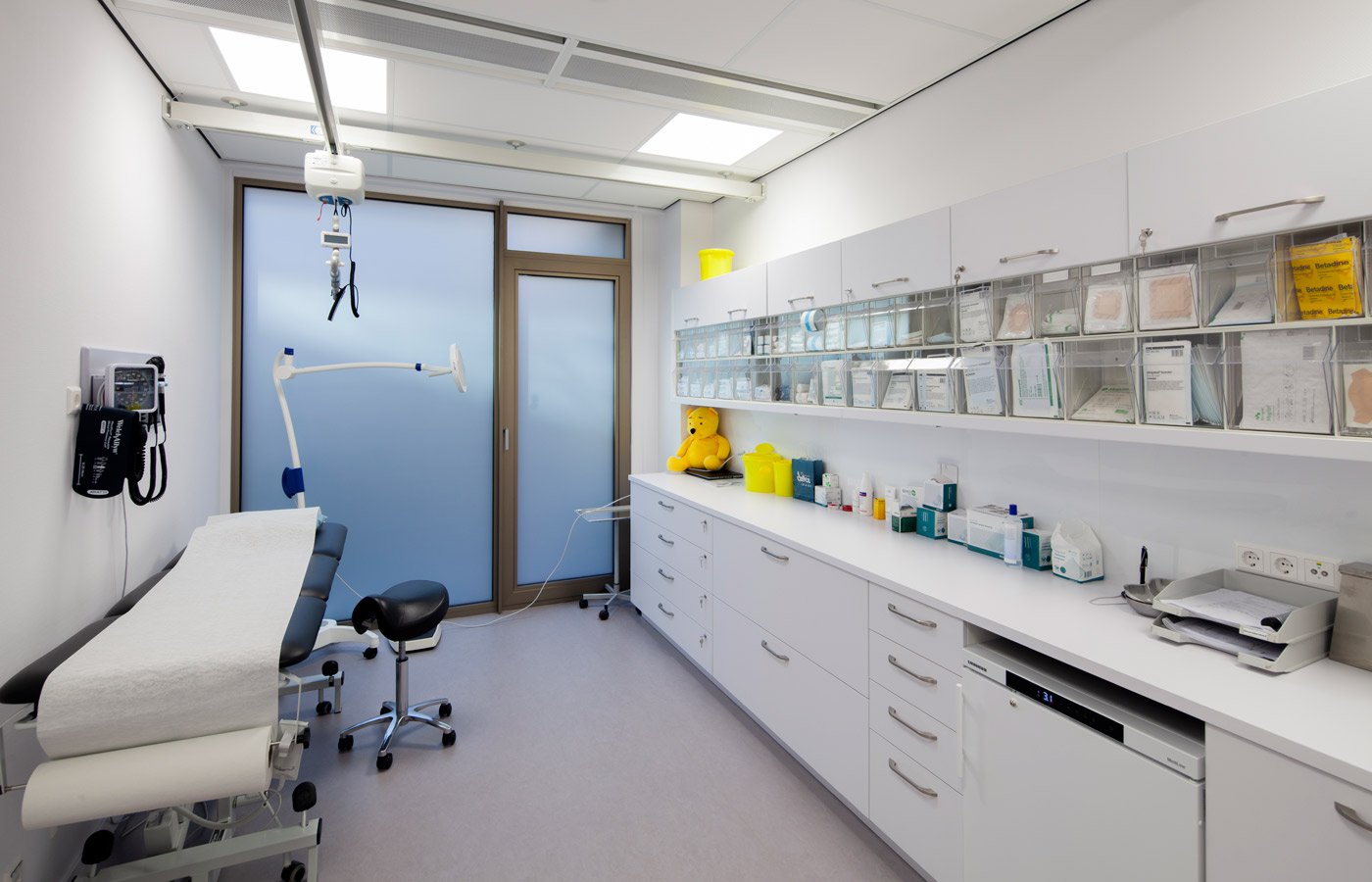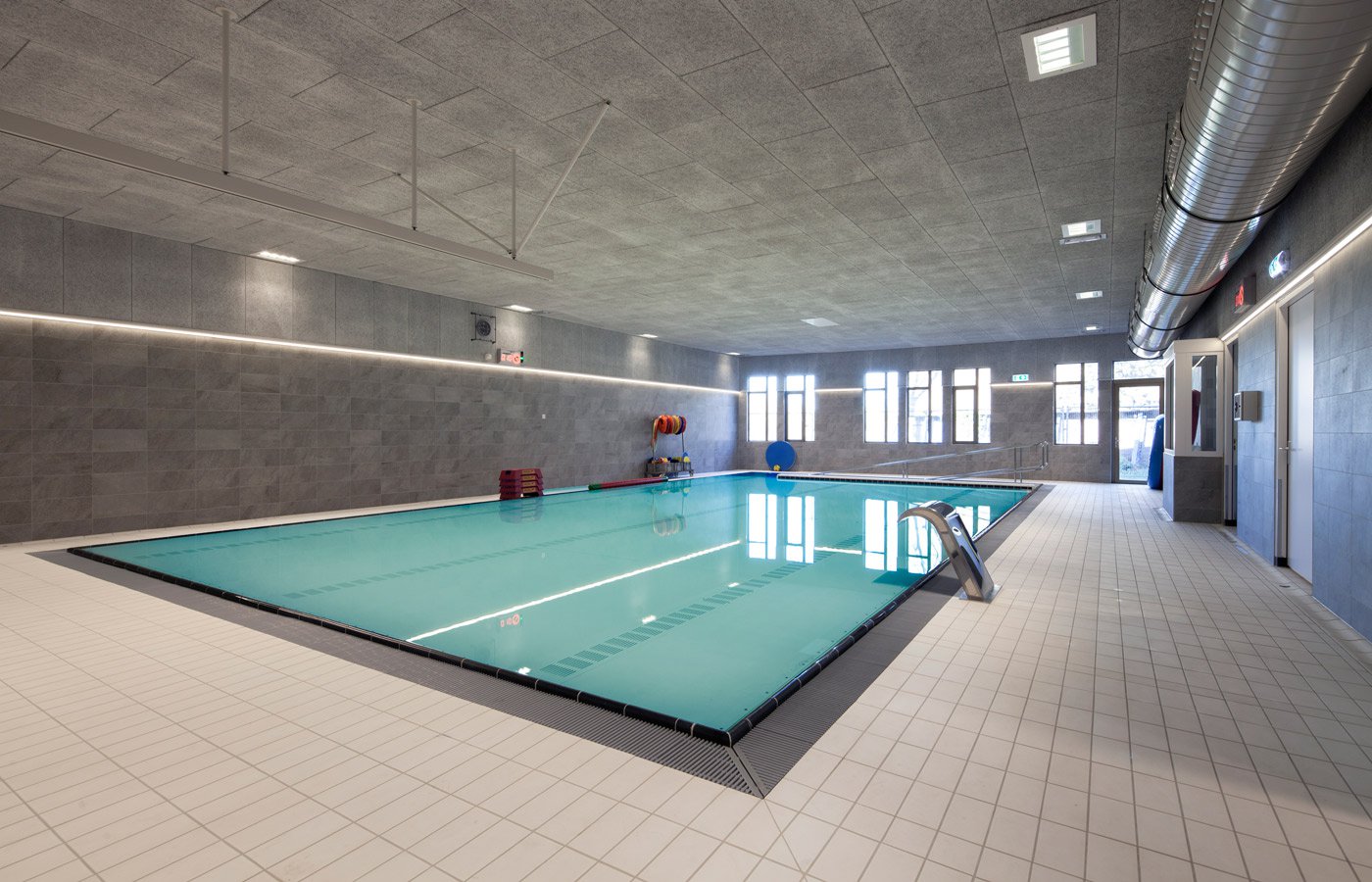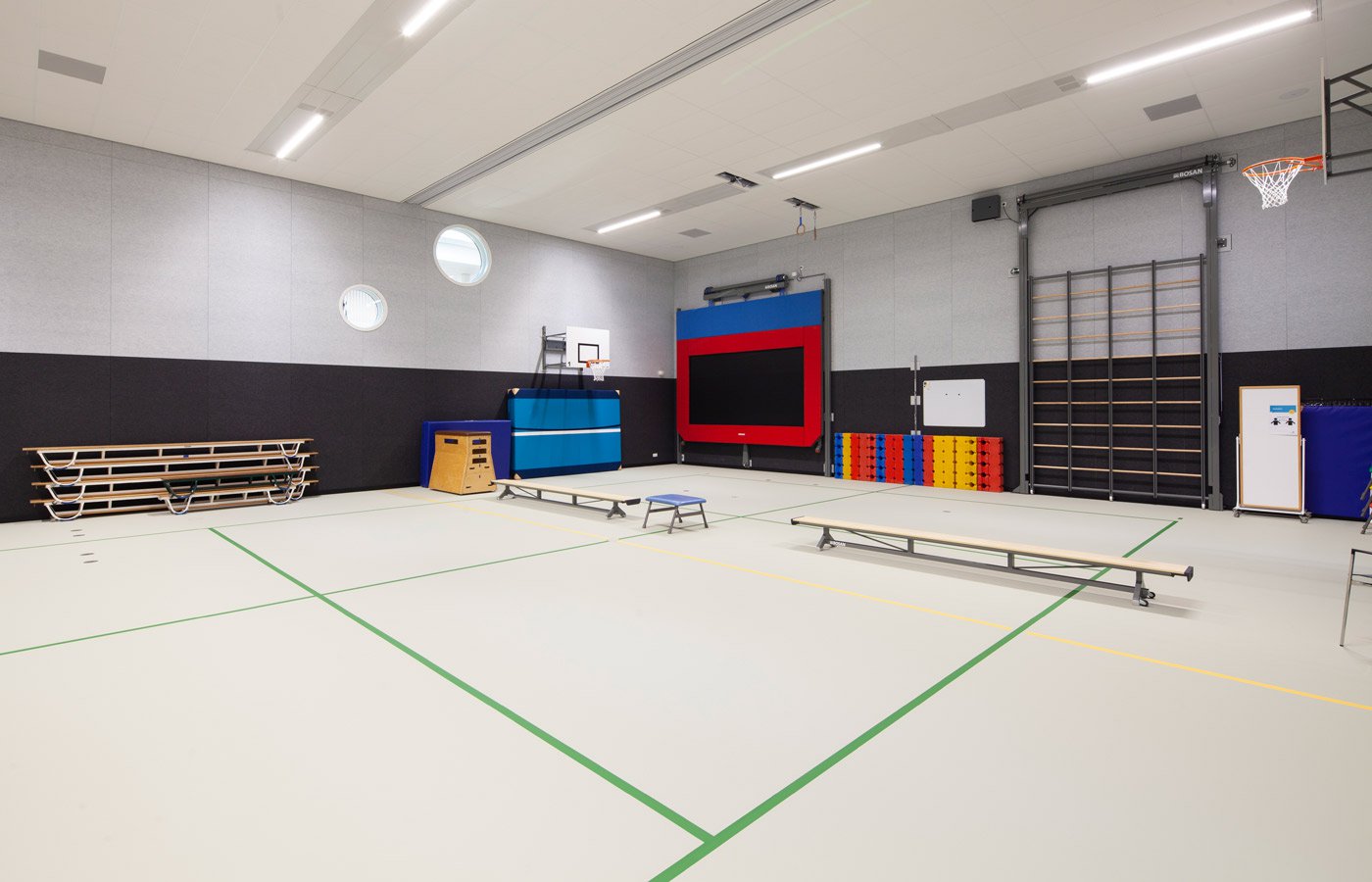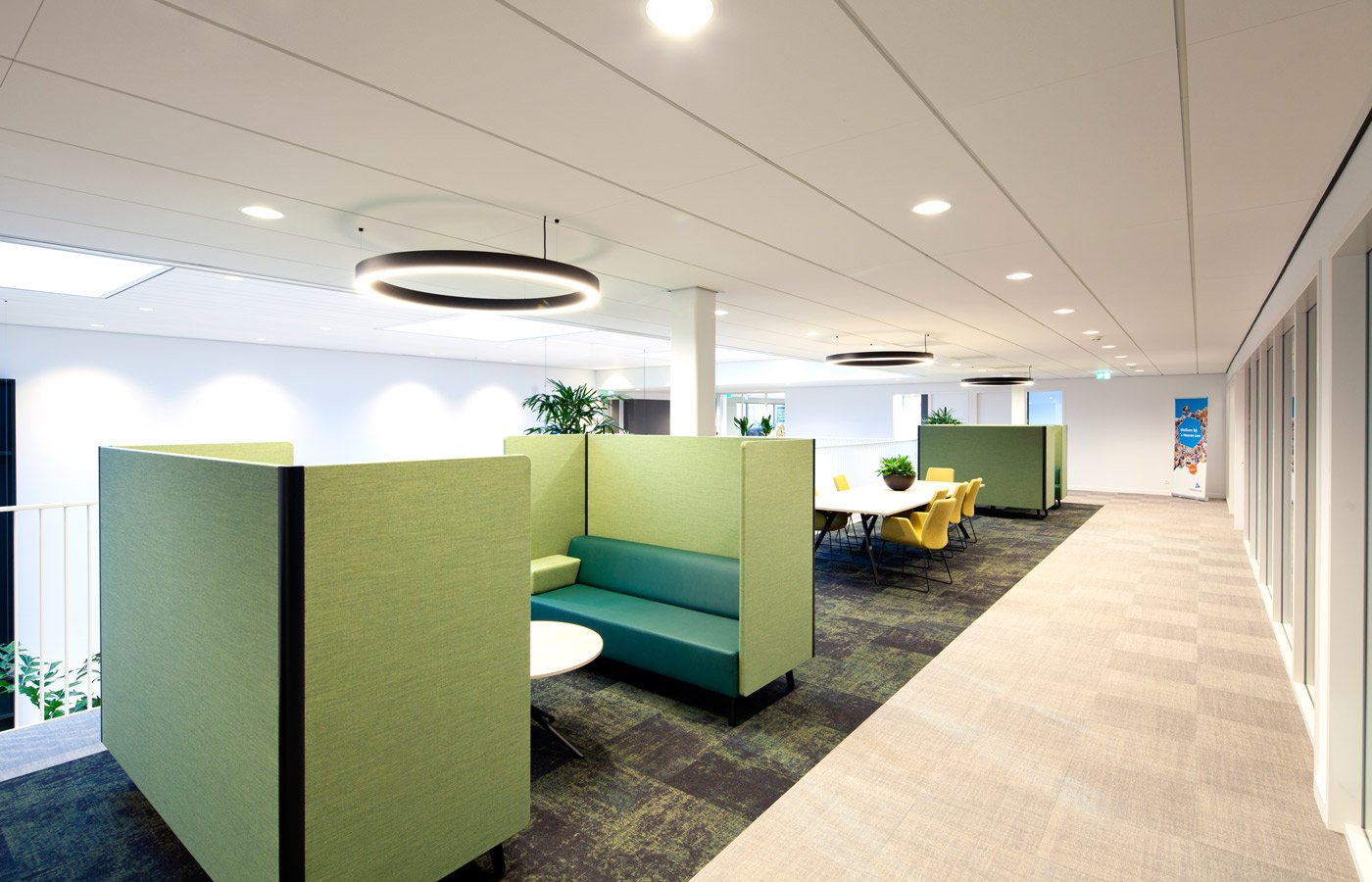 Bundling of functions
Plein 6 houses a therapy pool, a sports hall, a small-scale activity centre, a "snoozle" theatre, the reception, the outpatients' clinic of Advisium ('s Heeren Loo's expert group), a restaurant, supermarket and bakery, an outdoor patio with trees, various meeting and training facilities, an office environment and a customer contact centre. Visitors from outside have access to the restaurant, the supermarket and the central hall. In addition, external sports clubs can rent the indoor sports hall and therapy pool for their own activities.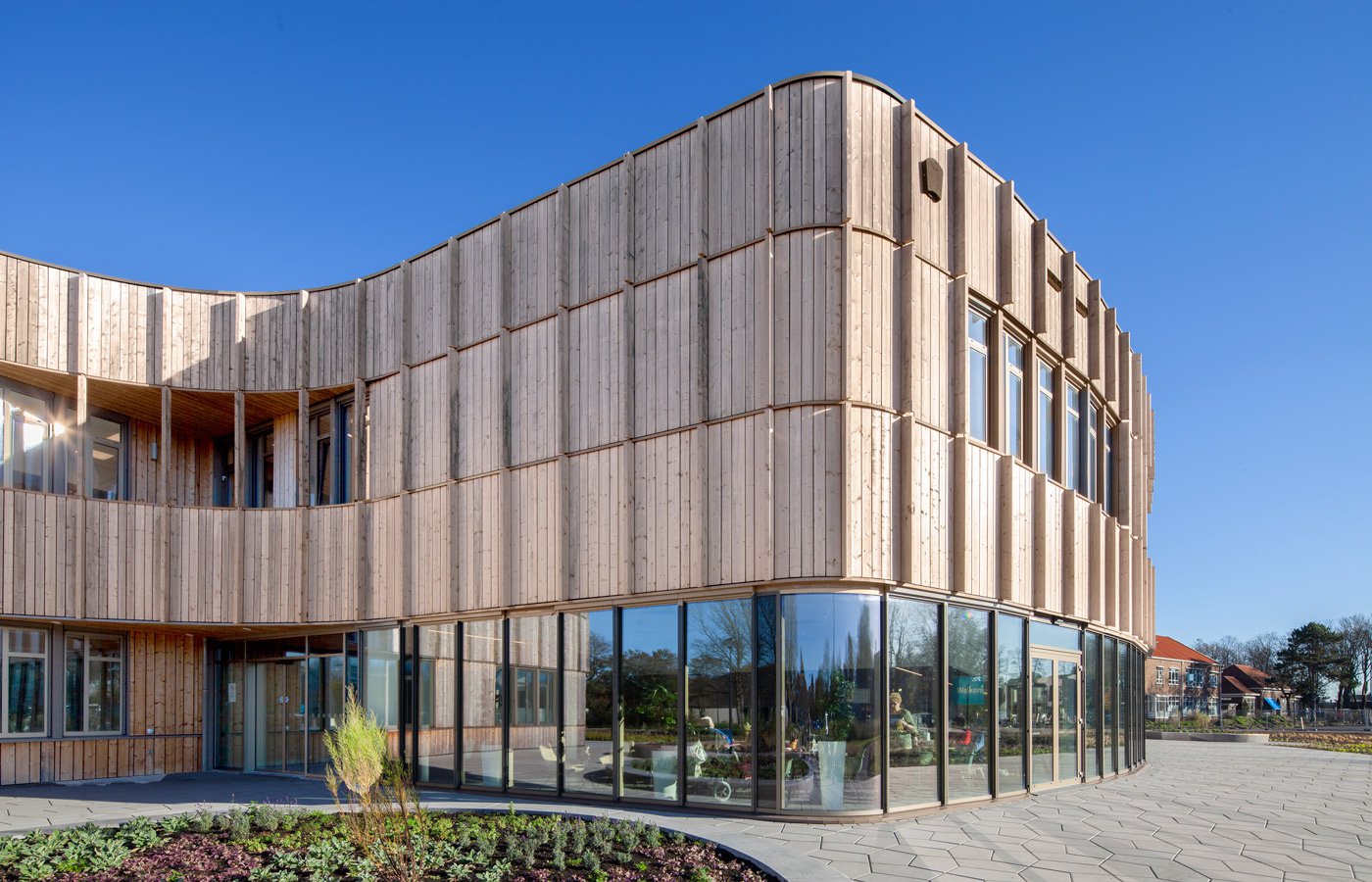 A sustainable building
Sustainability was central to the design. The building has been given a friendly and warm appearance by a facade cladding of sustainable, thermally modified wood. In combination with the aluminium window frames, this results in a maintenance-free facade.
There are solar panels on the roof which, together with a thermal storage system and LED lighting that automatically switches off when there is no movement in a room, ensure low energy consumption. Compartments can be heated separately and the building is gasless.
The entire project was completed within budget.