Luxury 3-room hotel in North Amsterdam
Faralda Crane Hotel
In the 20th century, the northern banks of the river IJ in North Amsterdam used to be the site of the Dutch Dock and Shipbuilding Company (NDSM) shipyard, where, besides luxury liners, mainly tankers and supertankers were built. Large harbour cranes dominated the banks of the IJ at that time. After NDSM's bankruptcy in 1984, the buildings, slipways and cranes were left behind unused and fell into disrepair. One after another crane blew over or was destroyed as a precaution. In 2011, developer Kornmann Rudi bought the last remaining Kraan 13 from 1951 to restore and convert into a boutique design hotel with spectacular views.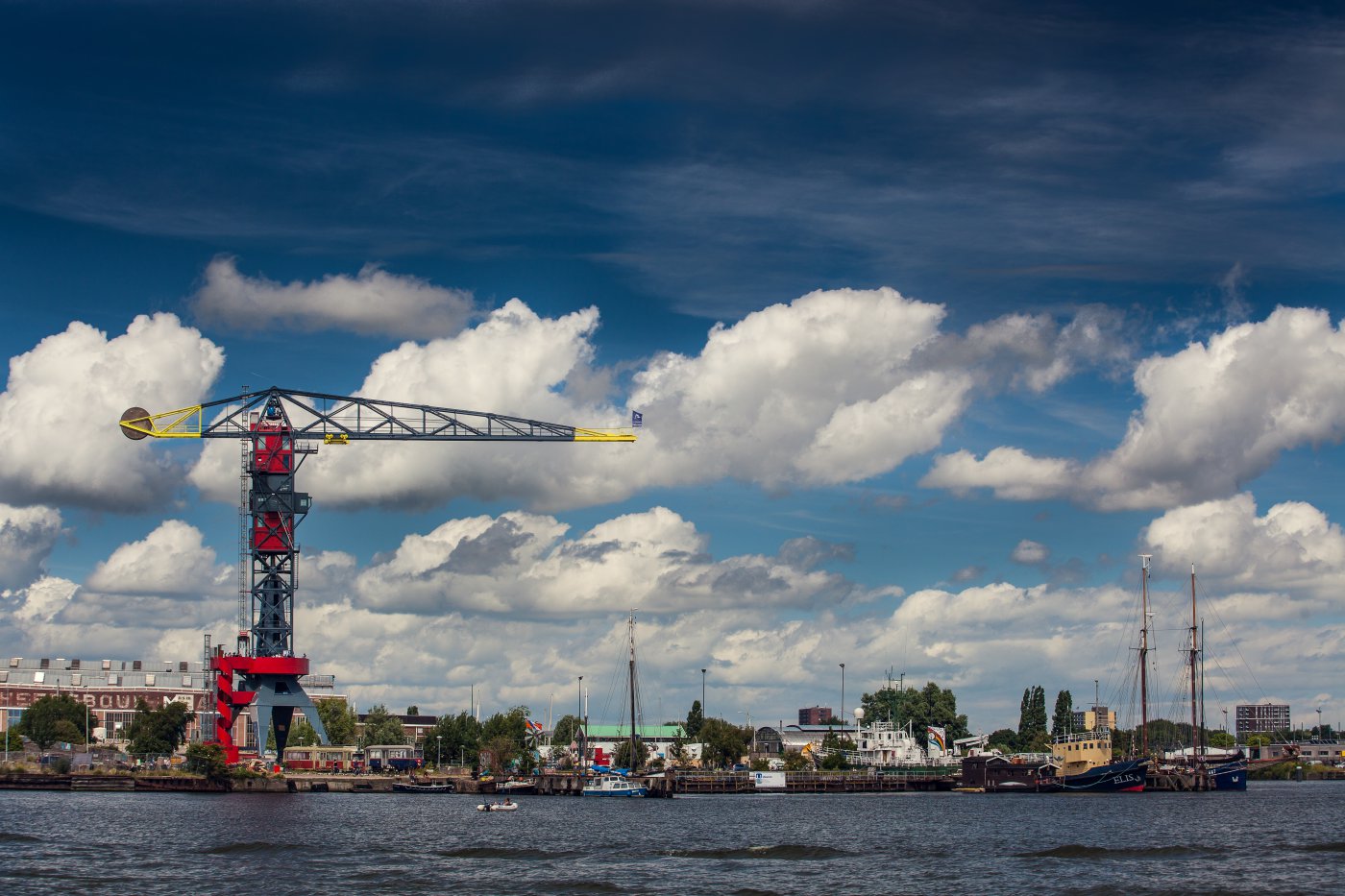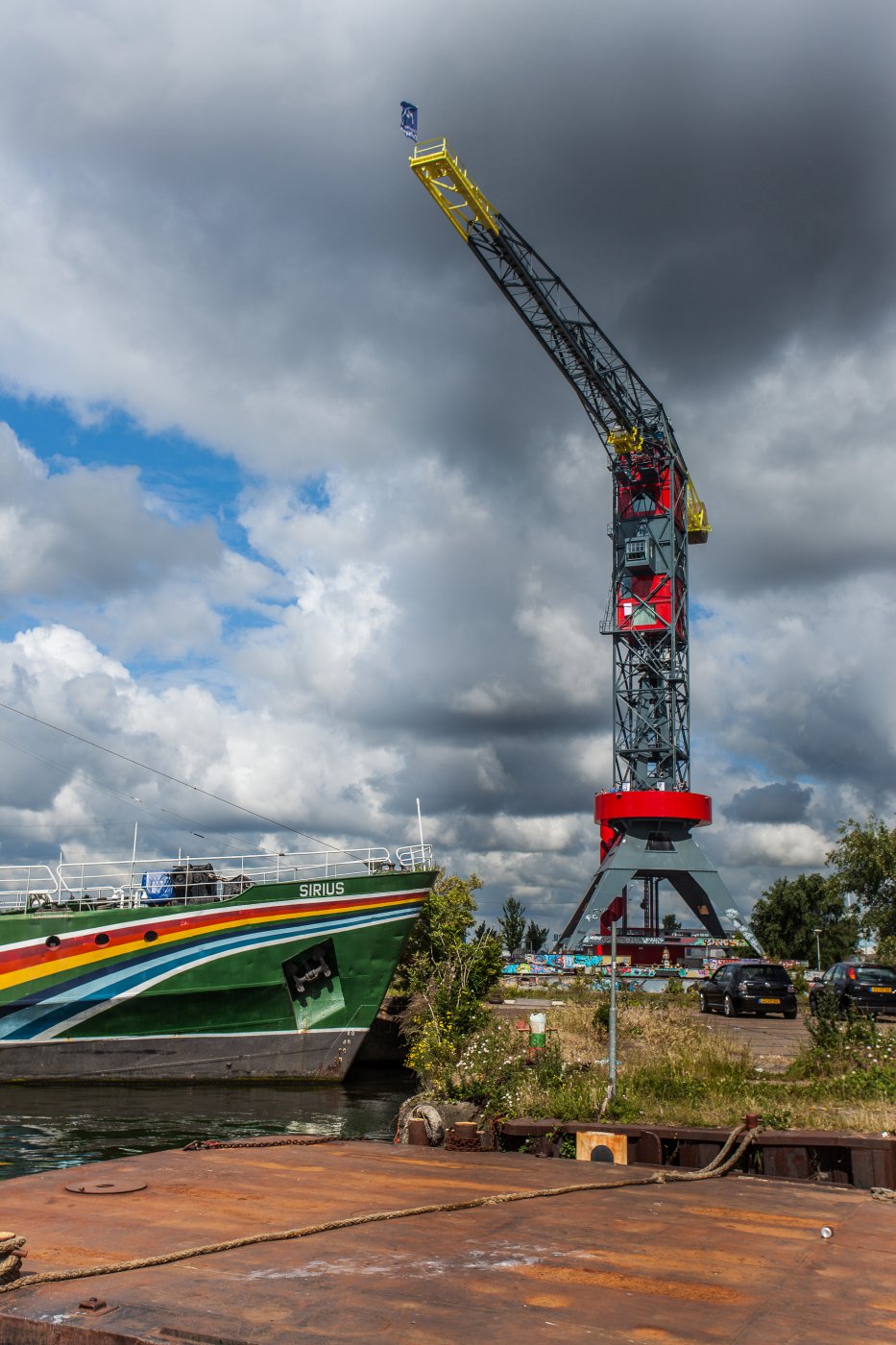 ICONIC DESIGN HOTEL WITH INTERNATIONAL ALLURE
After having stood still for almost 30 years, the deteriorated crane was dismantled in July 2013 (with a preparation time of two years) and transported in parts to Shipyard Talsma in Franeker by ship. Here, the steel structure was thoroughly restored and brought back to the original colour palette. All non-original architectural and functional actions were performed in a signal red colour, so that the shape of the original crane would remain recognisable.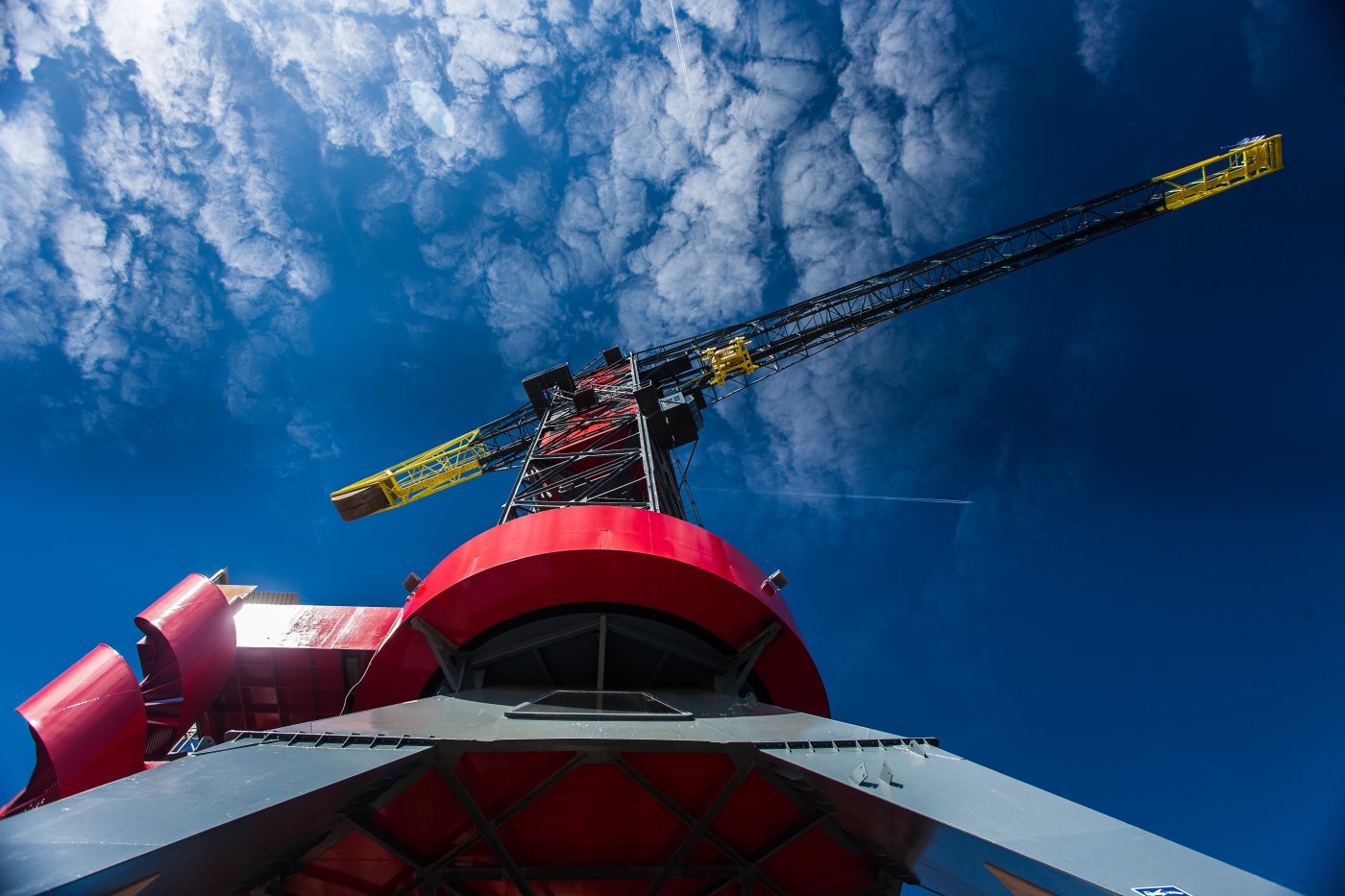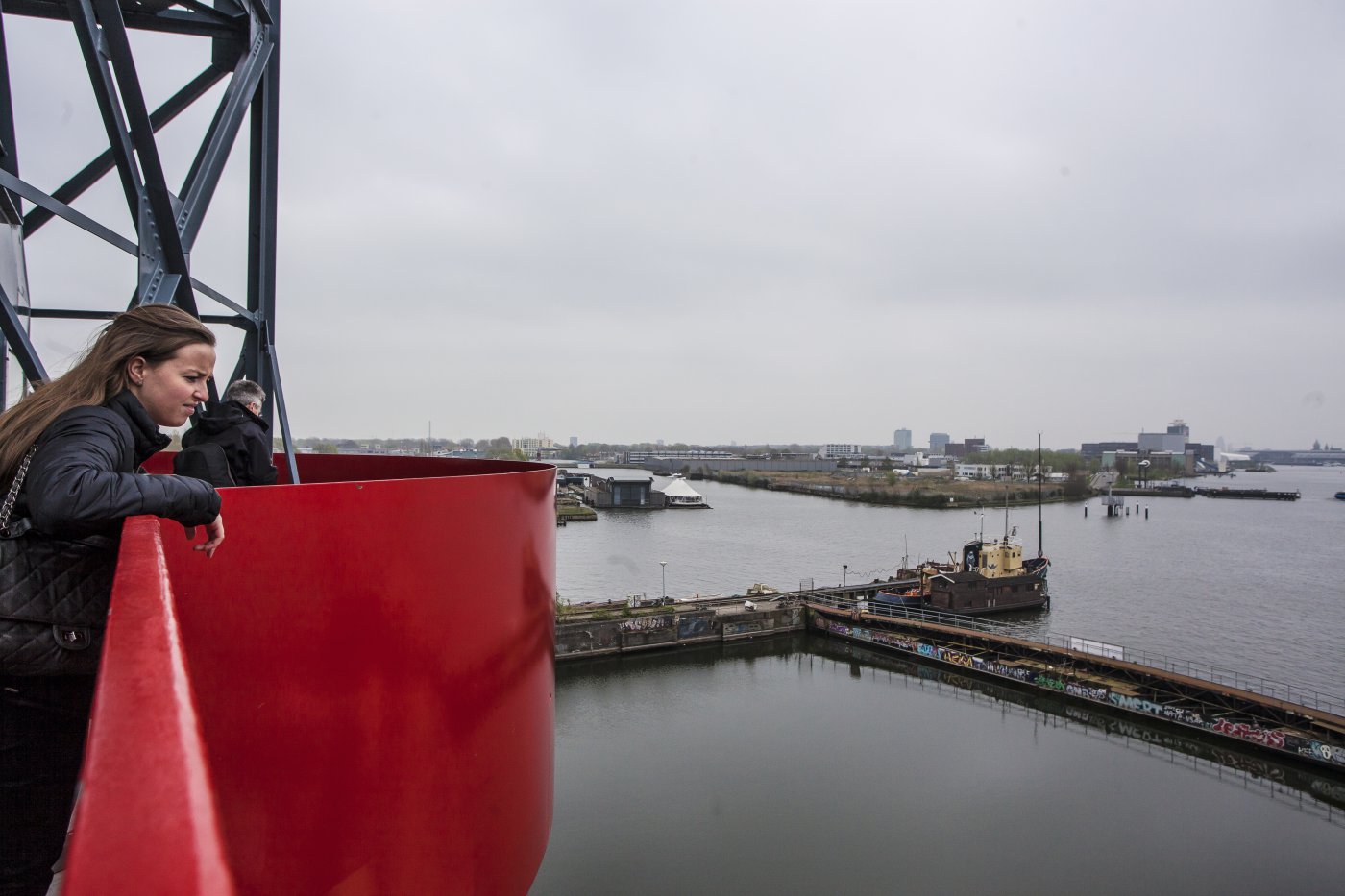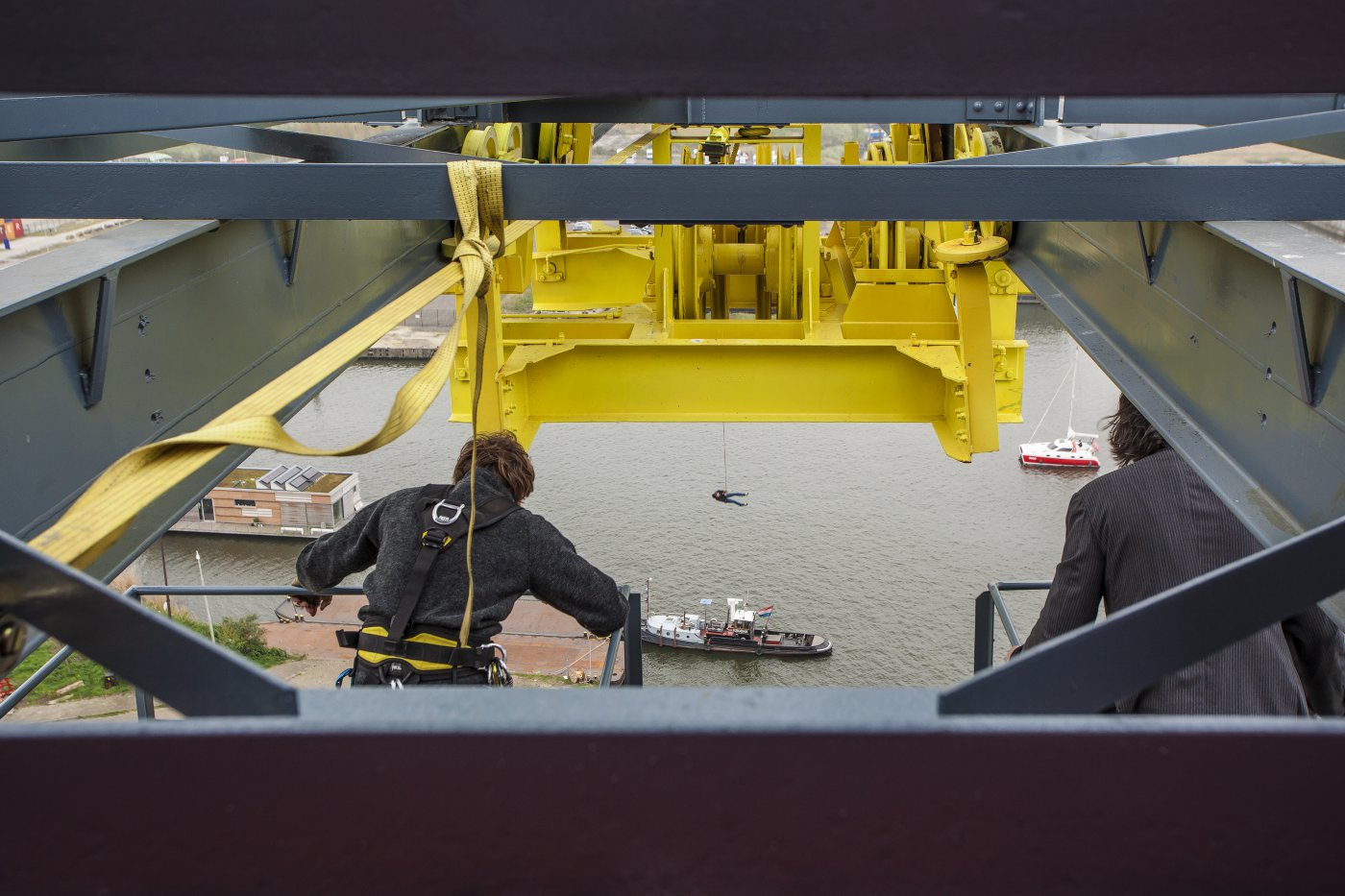 To great heights
On the ground floor, an entrance was added next to the crane from which a staircase and 'construction lift' leads to a 10 metre hight viewpoint platform. Here, a TV studio is located, which can also be used for events and company presentations. From the viewpoint platform, one can take an identical lift to one of the three hotel suites of approximately 35 m2 each. At 50 metres, an outdoor Jacuzzi is situated, overlooking the skyline of Amsterdam. Meanwhile the former shipyard site has become one of the largest creative breeding grounds of Amsterdam and a popular festival terrain, and the NDSM has since been designated a national monument.
Nominations and price
The design and execution of the Faralda Crane Hotel has generated nominations in three categories for the prestigious European Hospitality Awards 2015: Innovation in Service of the Year, Best Use of Technology and Hotelier of the Year, and on June 24 2016, was awarded the ['Pieter van Vollenhoven Price' for re-use.] (http://www.fondsenbeheer.nl/nieuws/2016/pieter-van-vollenhovenprijs-voor-herbestemming-ndsm-kraan '''Pieter van Vollenhoven Price' for re-use")'