City landmark for 100 years
Town Hall Rotterdam (in collaboration with Merk X)
In 1920, after a construction period of six years, the Beaux-Arts style town hall at the Coolsingel designed by Henri Evers was ready for use. It had become a true Gesamtkunstwerk, a coherent whole of architecture and visual arts. As one of the few buildings in the centre, it stayed relatively unharmed after the May 1940 bombing.
The national monument has undergone several renovations over the years, but after years of intensive use and overdue maintenance, the town hall was in need of thorough redevelopment. In order to be able to fulfil the role of the city council in Rotterdam in the future, modernisation and expansion of the workplaces was necessary and the overall accessibility needed to be improved. The building also needed to have its own company restaurant because of the demolition of the nearby city office.
On behalf of the municipality of Rotterdam, IAA Architects and Het Oversticht analysed the architectural and artistic qualities of the building and presented a vision of how to deal with changing spatial requirements in the future.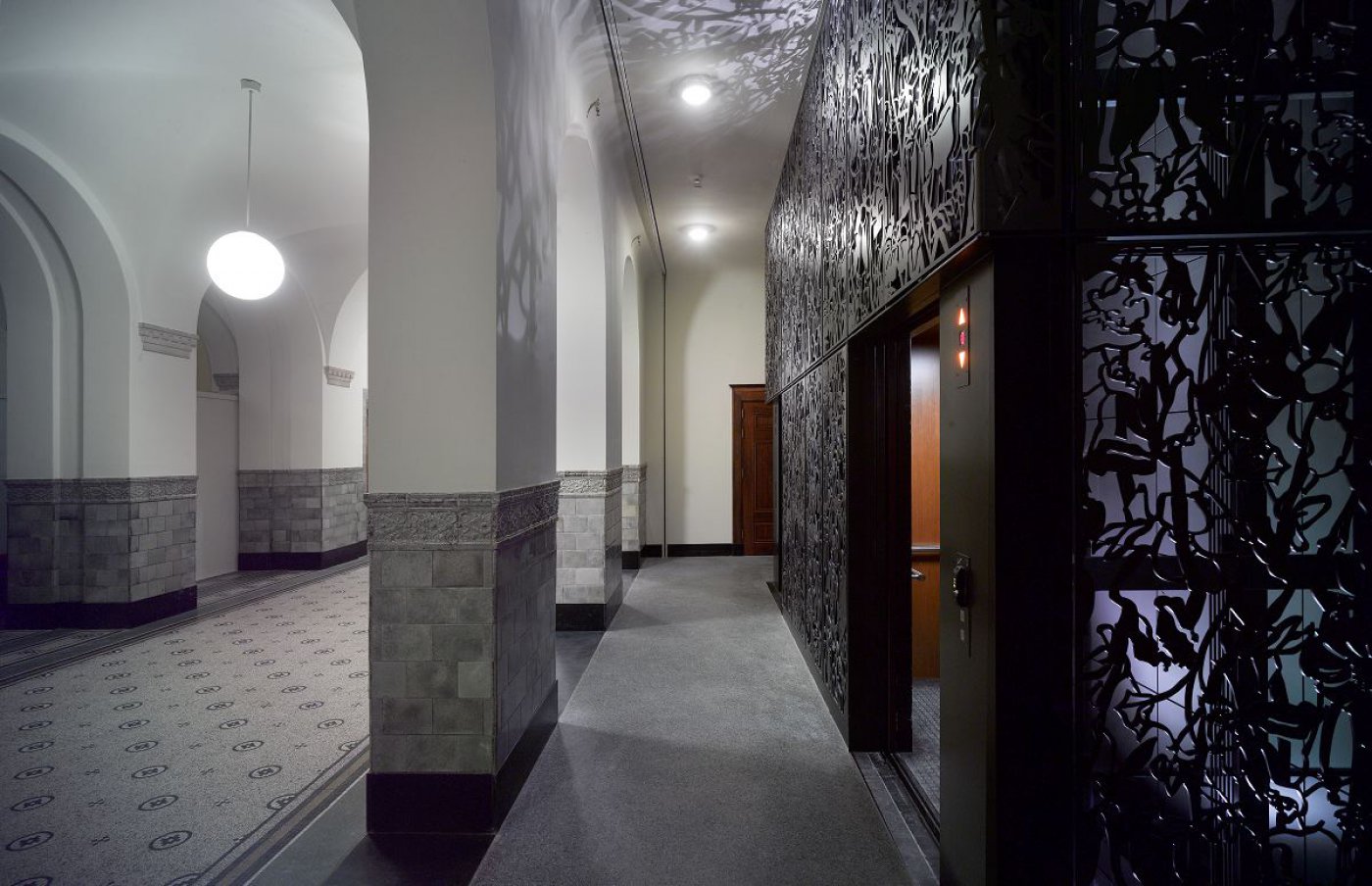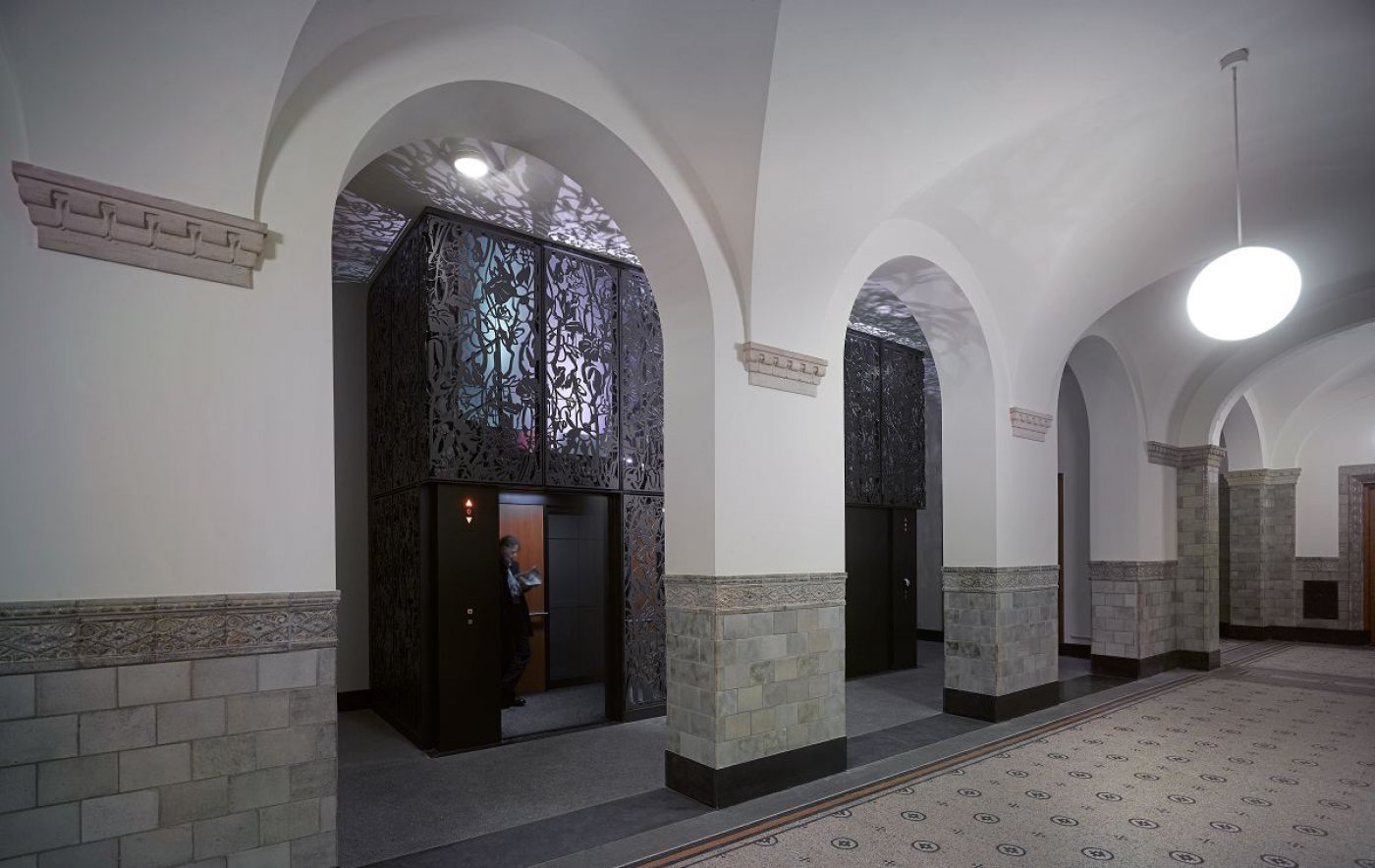 THE MUNICIPAL PALACE AT THE COOLSINGEL
Evers designed the town hall in the style of a palace on a boulevard, with the representative part located at the front (the front house) and the part at the back (the back house) intended for the offices. The analysis showed that almost the entire building had a high monumental value and was exceptionally unblemished. Possible adjustments for new use and new requirements therefore seemed unattainable.
Vision for change
Nevertheless, the analysis also provided insight into how to deal with the building. Characteristic of Beaux-Arts architecture is the division into main spaces and auxiliary spaces (so-called served and servant zones). The main spaces could not be changed, but in the auxiliary spaces, there was room for a change of function without the building losing its character.
Integration of new lifts in a national monument
The vision includes a proposal to build two large and representative lifts in the served spaces of the front house, which, in the basement, connect to the new platform lift at the Coolsingel. With this, all rooms in the town hall have become accessible to employees and visitors.
Former attic lumber rooms transformed into conference room and company restaurant
The reorganisation of the lumber rooms in the attic of the front house, created room for a conference room and a company restaurant. In addition, conference rooms have been created in the two towers and on the floors, the workplaces have been modernised into flexible workplaces. In the wide hallways, contemporary furniture creates a number of meeting spaces where informal consultation can take place.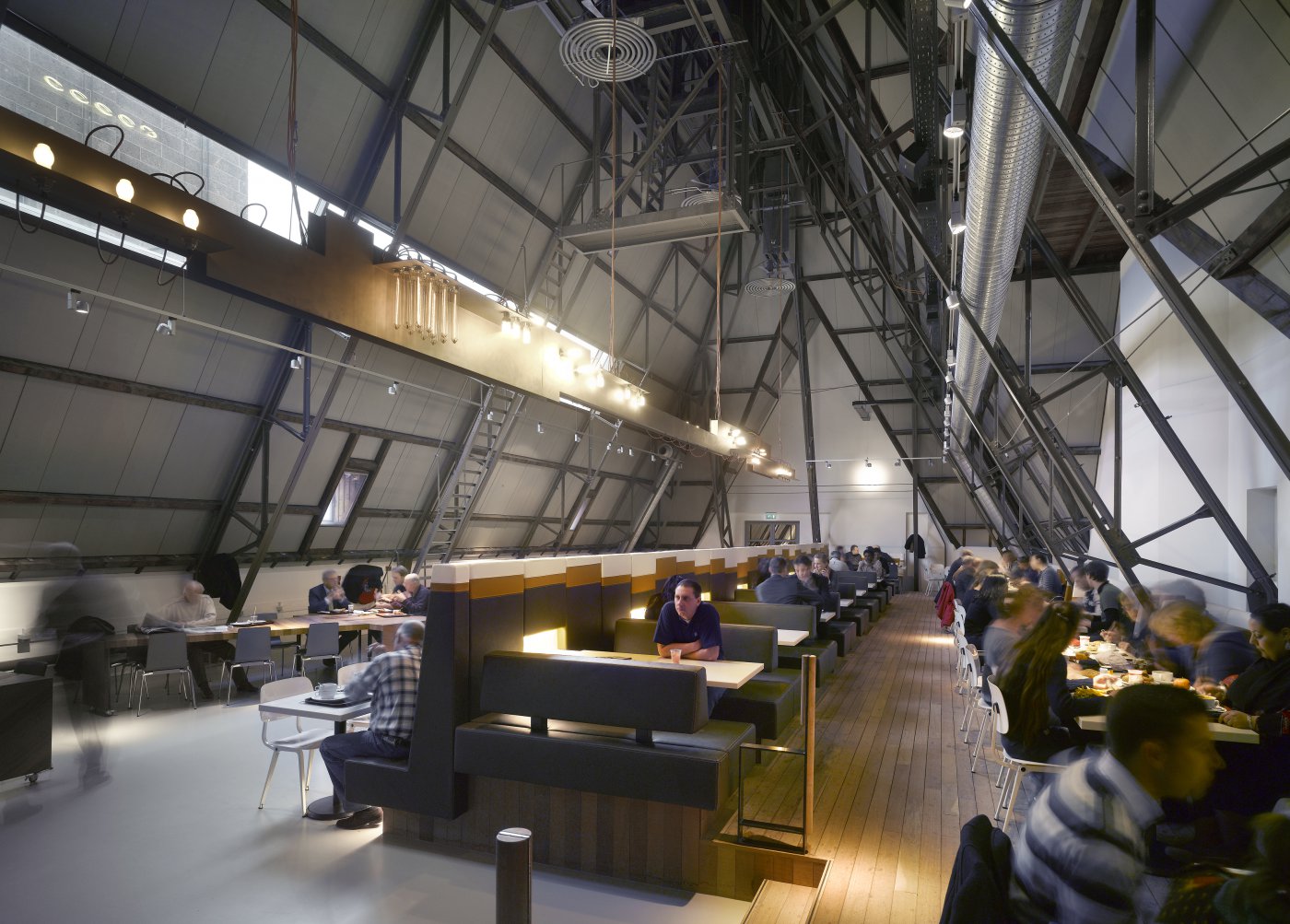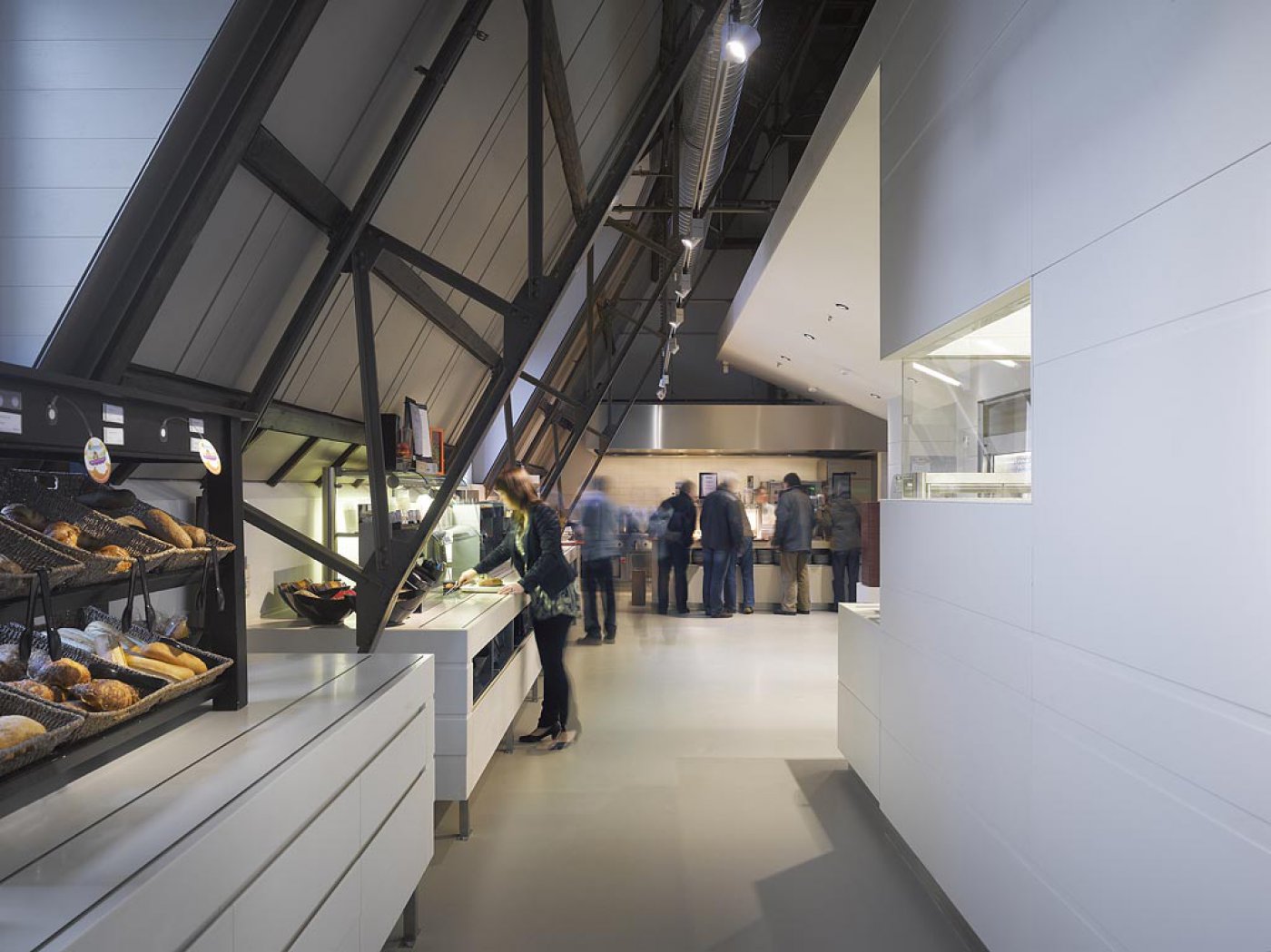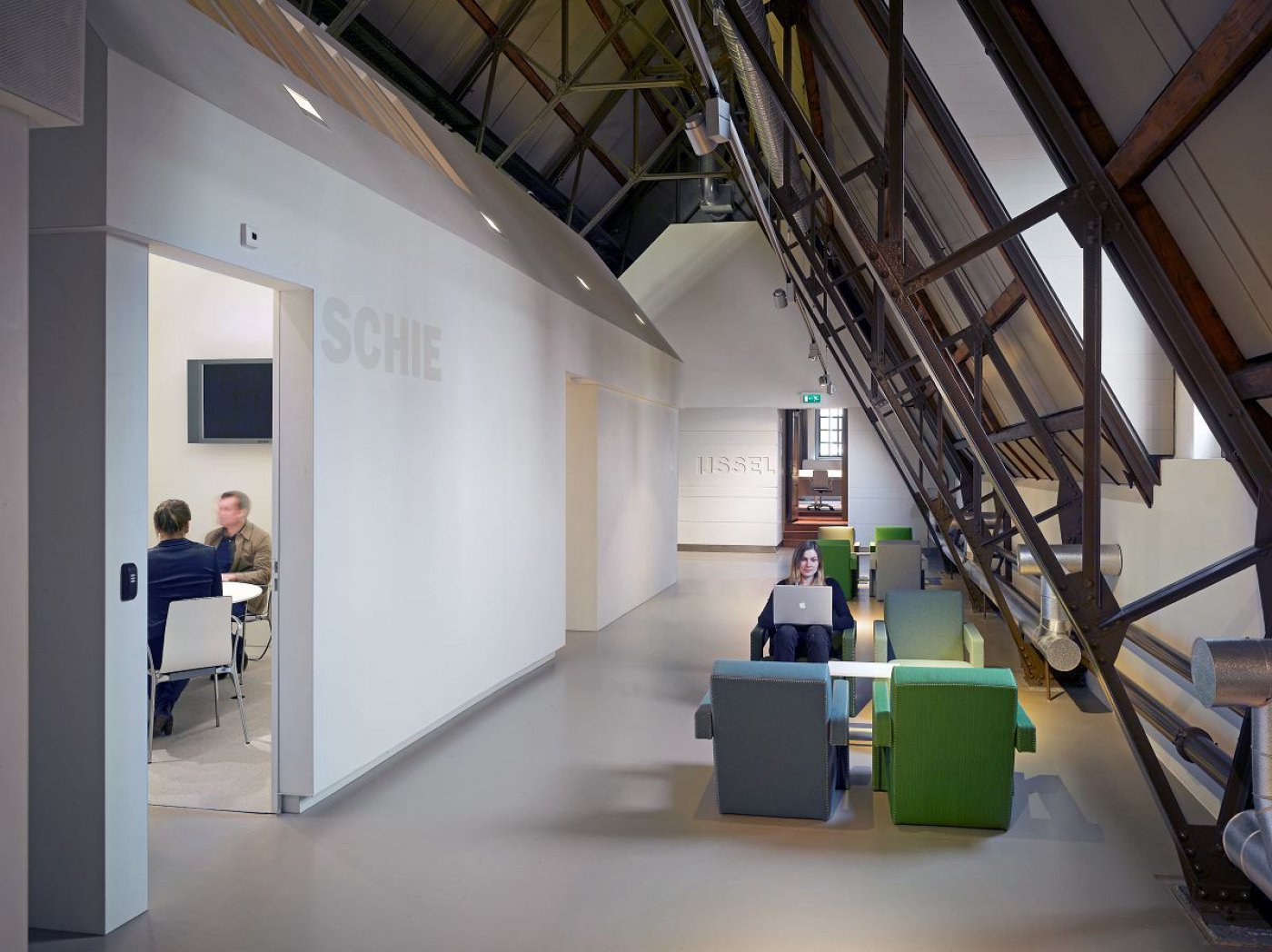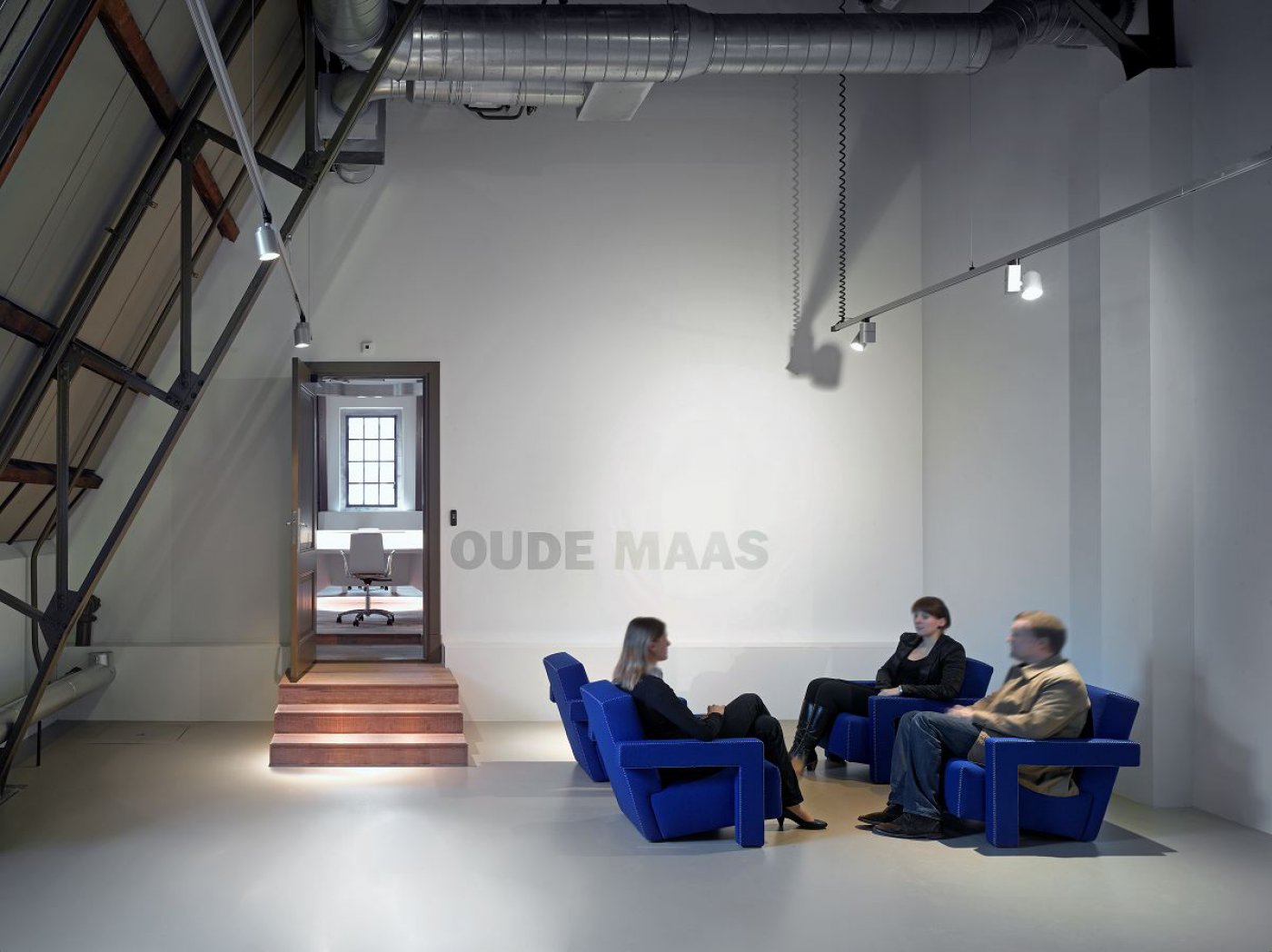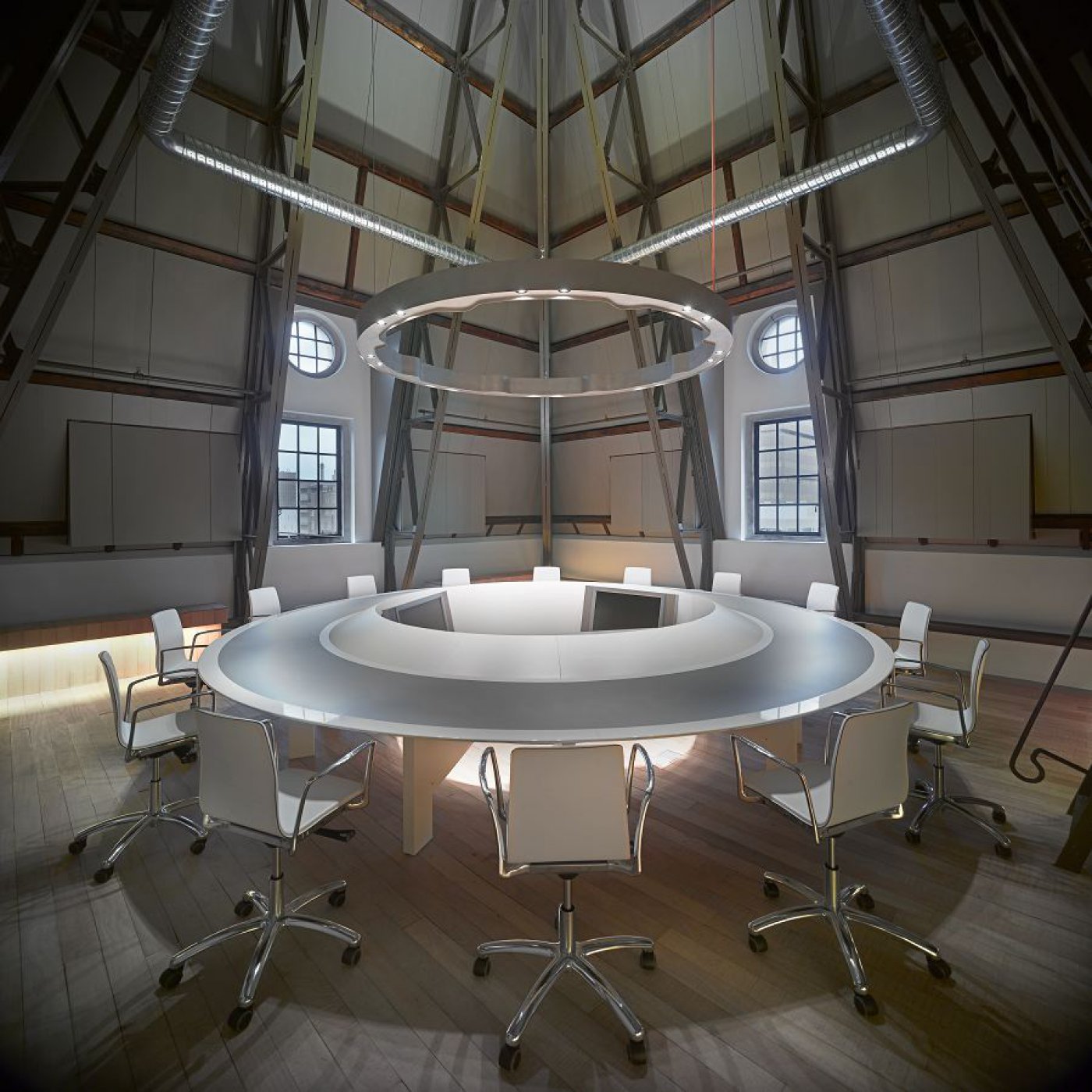 © Photography (except town hall façade): Merk X