Superblock in Eindhoven district Woensel
The Gray General
In 1999, EEA Architects was commissioned by the municipality of Eindhoven to create a master plan for the former event area in the Generals-neighbourhood in Woensel. The plan described the urban and architectural guidelines for a sculpturally designed superblock. Due to its size, the building block was realised in two stages. In 2004, IAA Architects was commissioned by housing corporation Wooninc. to design the second phase of the project: an apartment building with over 110 apartments suitable for the elderly. On the ground floor it should have a hull which could be partitioned in a multifunctional way and in the basement, a public parking garage connecting to the garage from phase 1.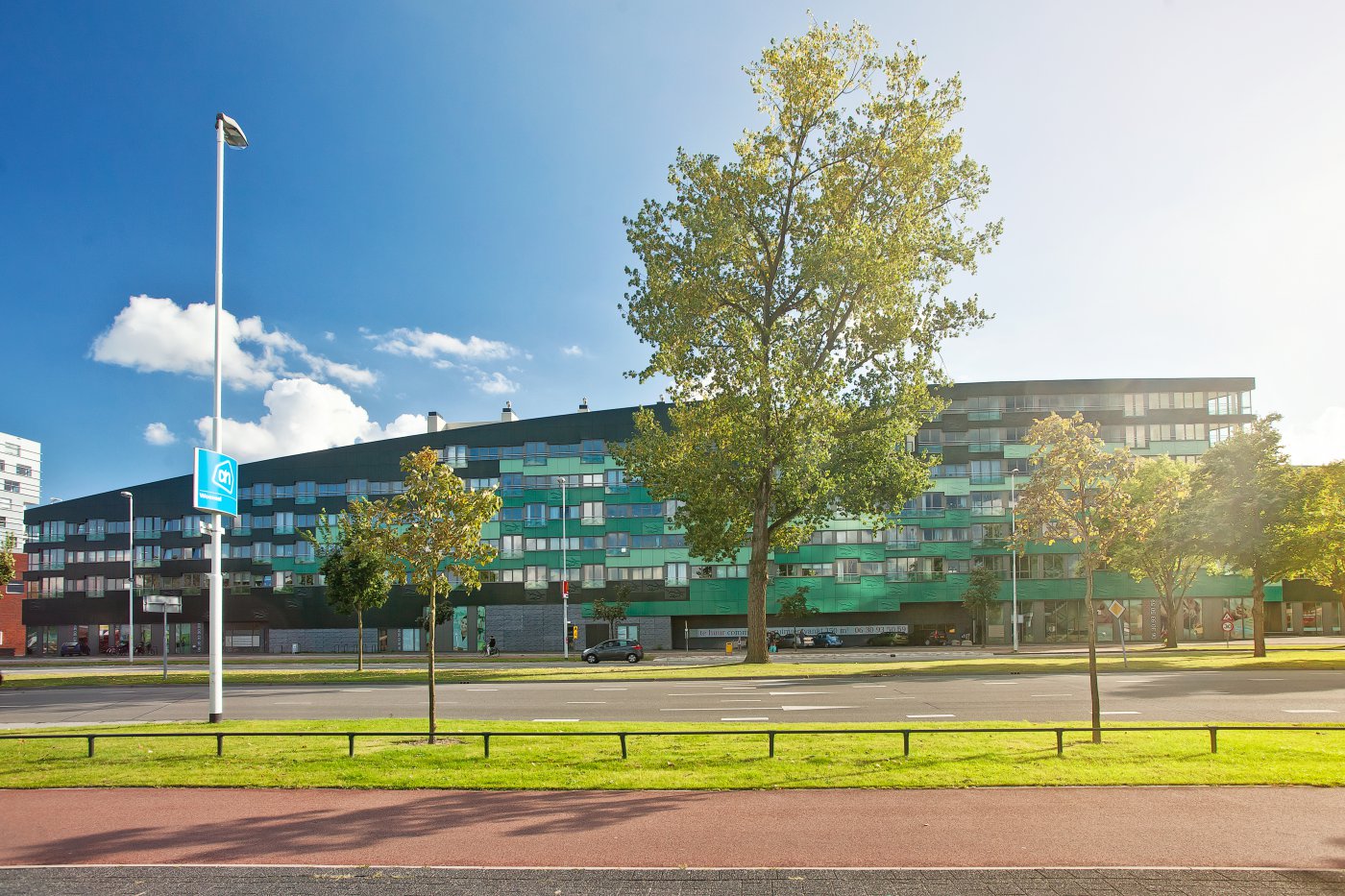 GREEN WALRUS ON PROMINENT LOCATION
In the complicated urban master plan, a residential building was designed consisting of an elevated part at the Winston Churchilllaan and a buckled 'snake' that connects to the Food and Consumer Product Safety Authority building from phase 1. More than 25 different types of apartments are located along galleries which enclose two joint roof gardens. The apartments, from studio to penthouse, are designed in such a way that they can be easily adapted in the future without major renovations. Because of the specific shape of the building with its rising and curved roof lines, the apartments on the floors below the roof are quite exceptional. At street level, the building block is crossed through by diagonally designed passages. Underground there is a single-storey car park with 130 parking spaces.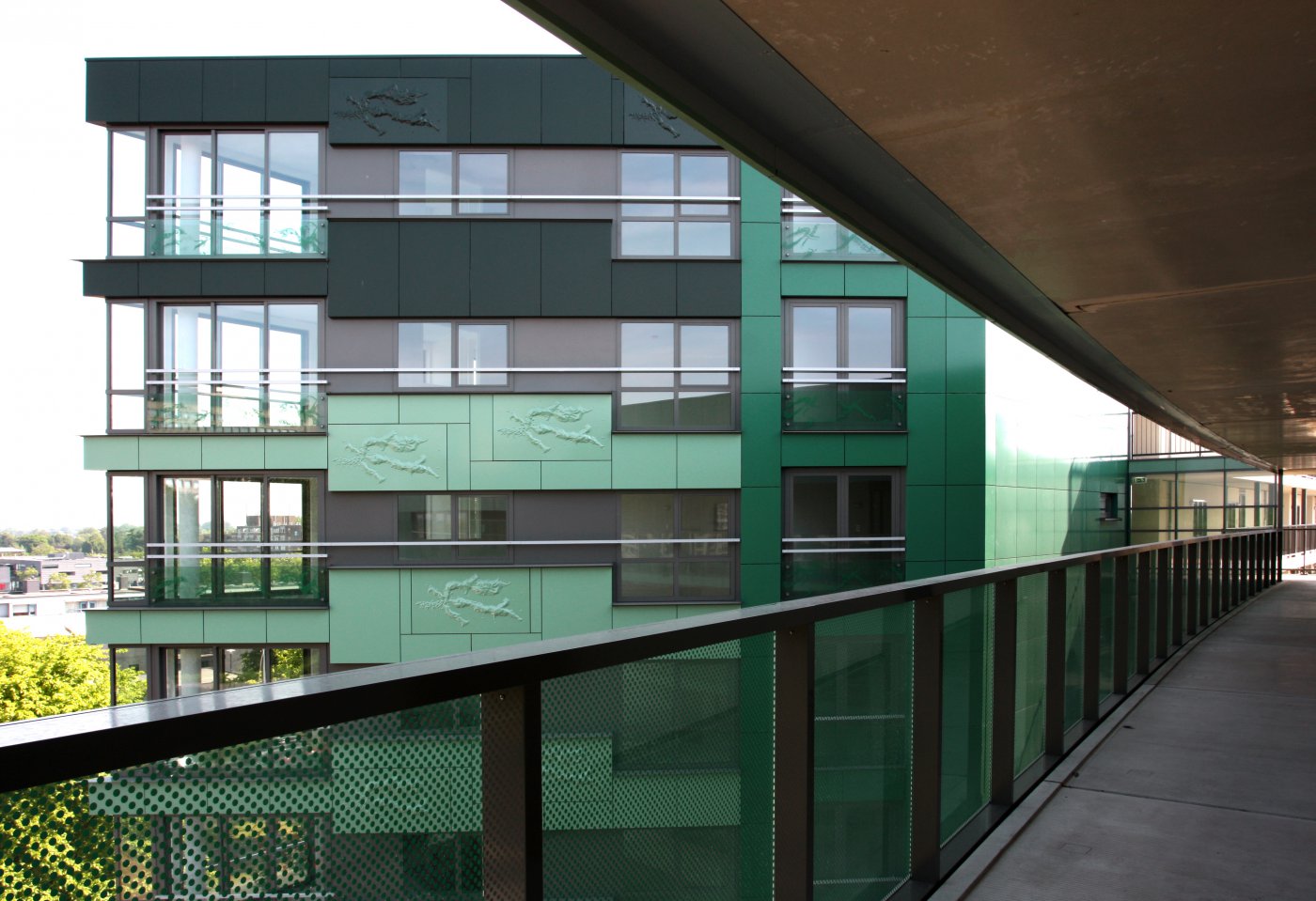 Moving
The application of a lot of glass (transparent and semi-transparent) alternated with dense glossy panels, reinforces the sculptural shape of the facade. Due to the shift of colours and texture across the different facades, the building seems to be moving. Together with Hieke Luik's relief artwork De Zwemmer (the swimmer), it creates an abstract appearance with a wide variety of horizontal and vertical lines. The facades on the gallery side, on the other hand, have a warm look because of the application of wood and colour.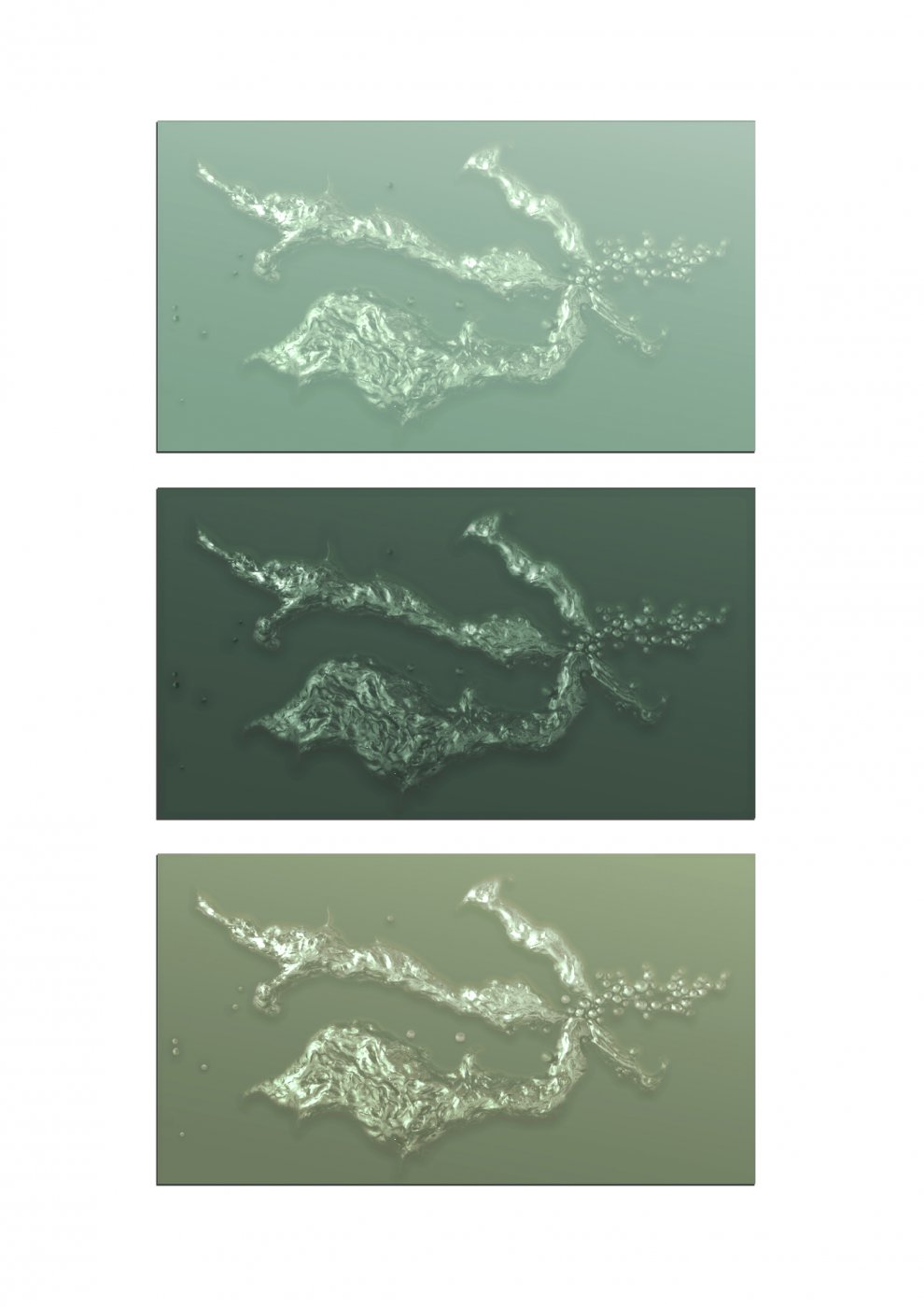 In collaboration with Van Wylick Architecten and VDNDP Bouwingenieurs