Apartment block Indiëterrein Almelo
The Indiëterrein (India site) is part of Almelo's textile history and was used by Royal Ten Cate until 2001. In 2009, Urhahn Urban Design drew up the Indië development plan for the redevelopment of the factory complex into an inner-city residential working area. For subplan 14C 'Waterplein', IAA Architecten has designed an iconic apartment block that, as a height accent, forms a transition between the centre of Almelo and the rest of the Indiëterrein.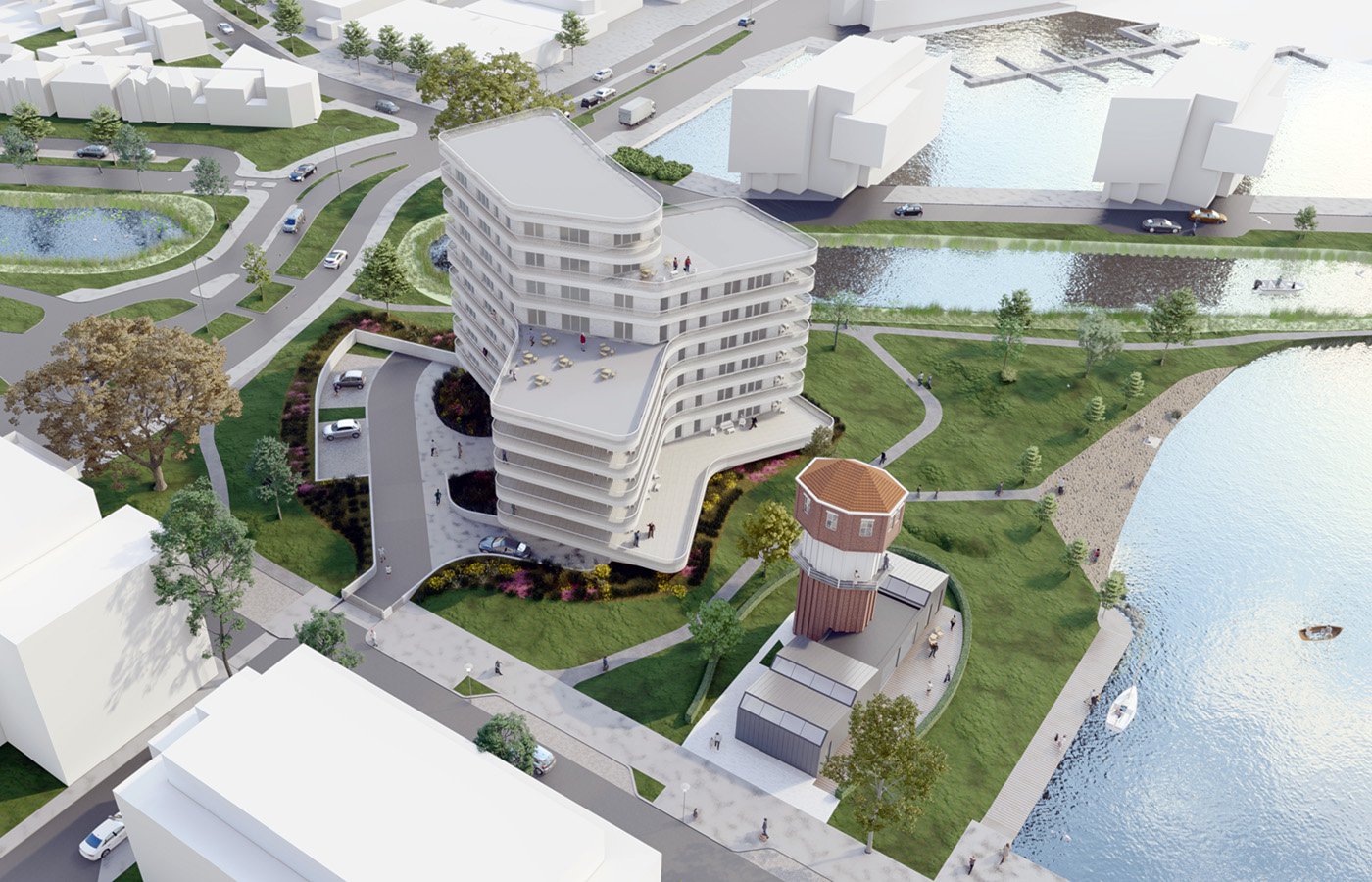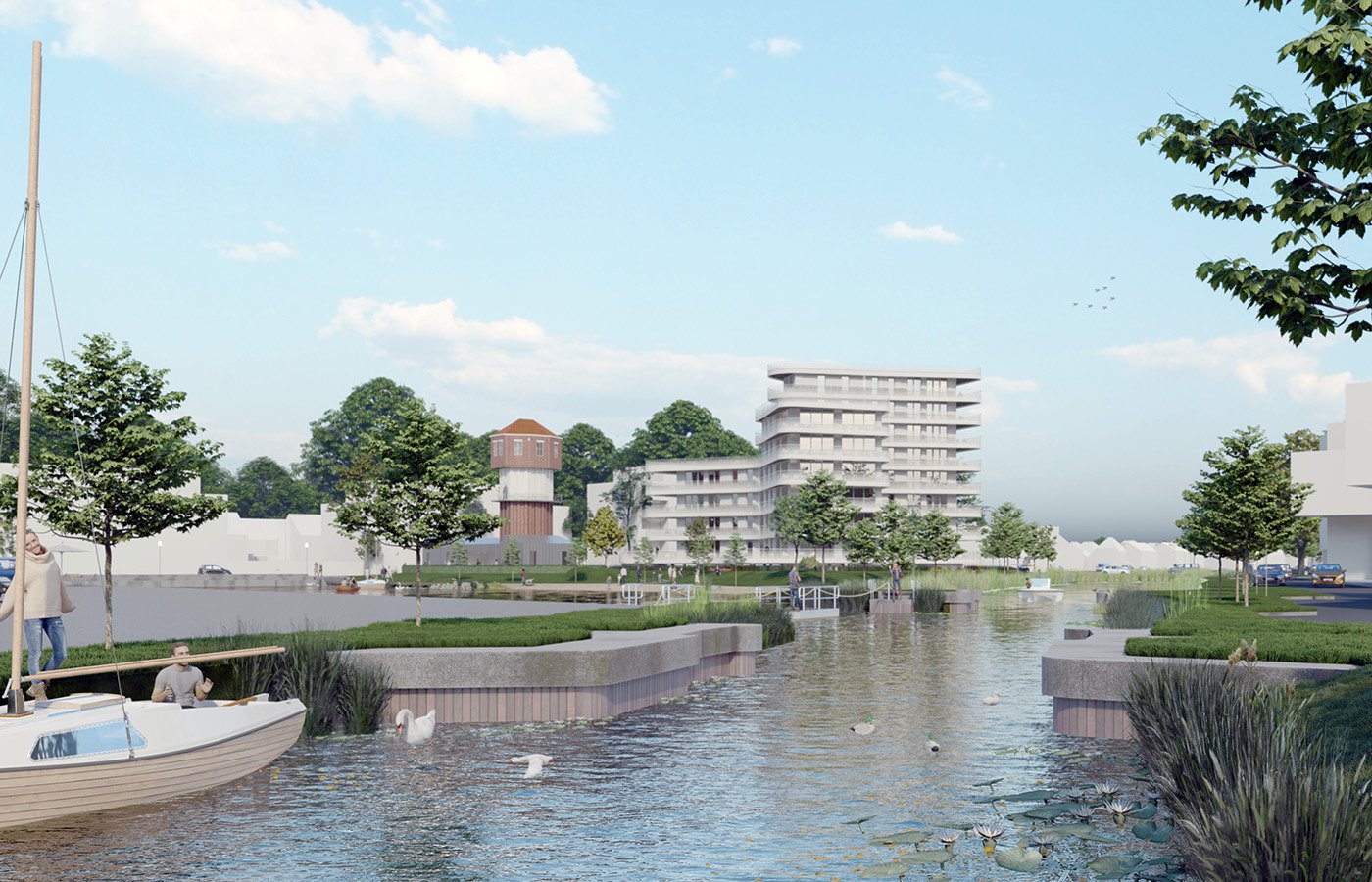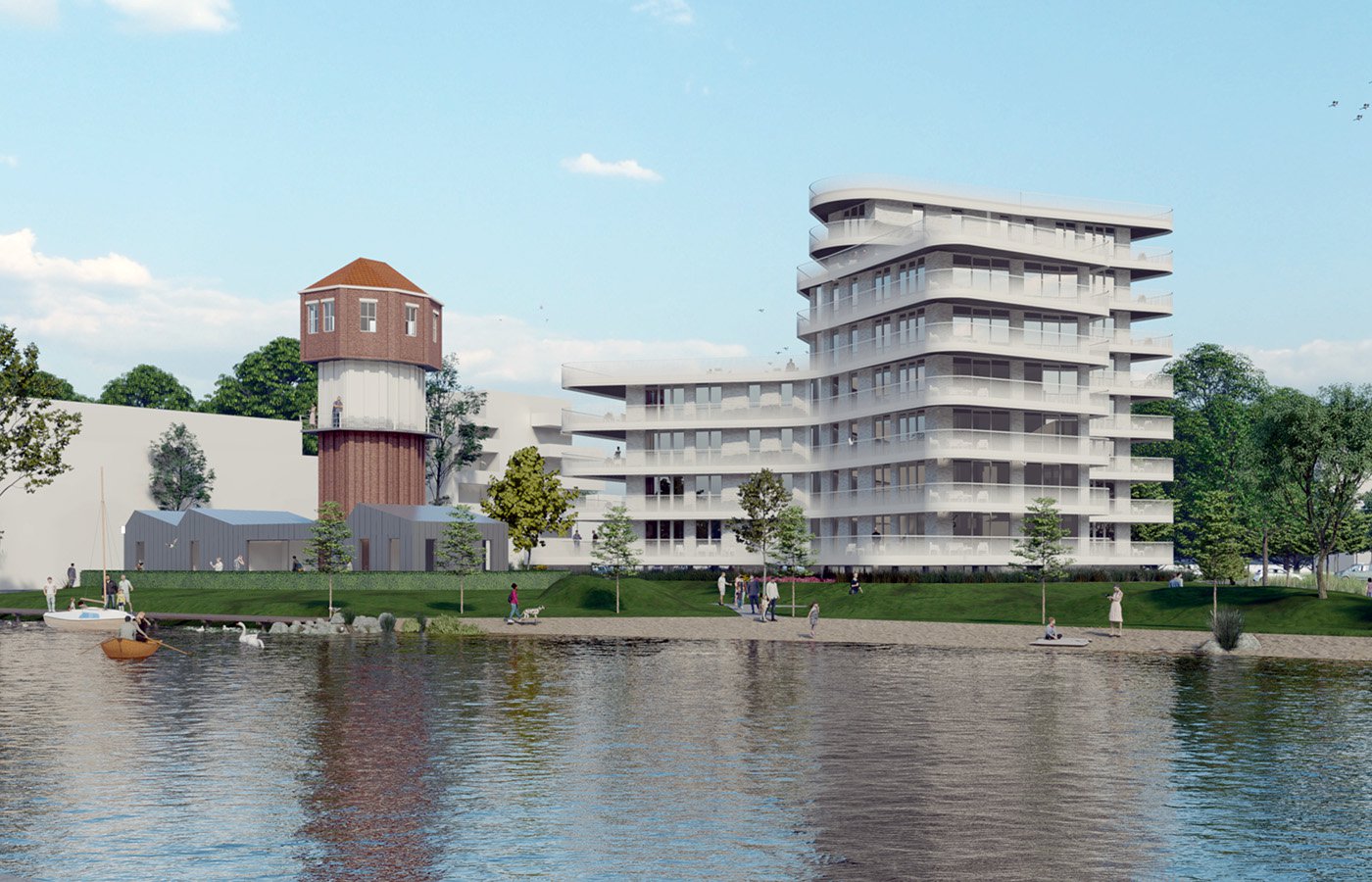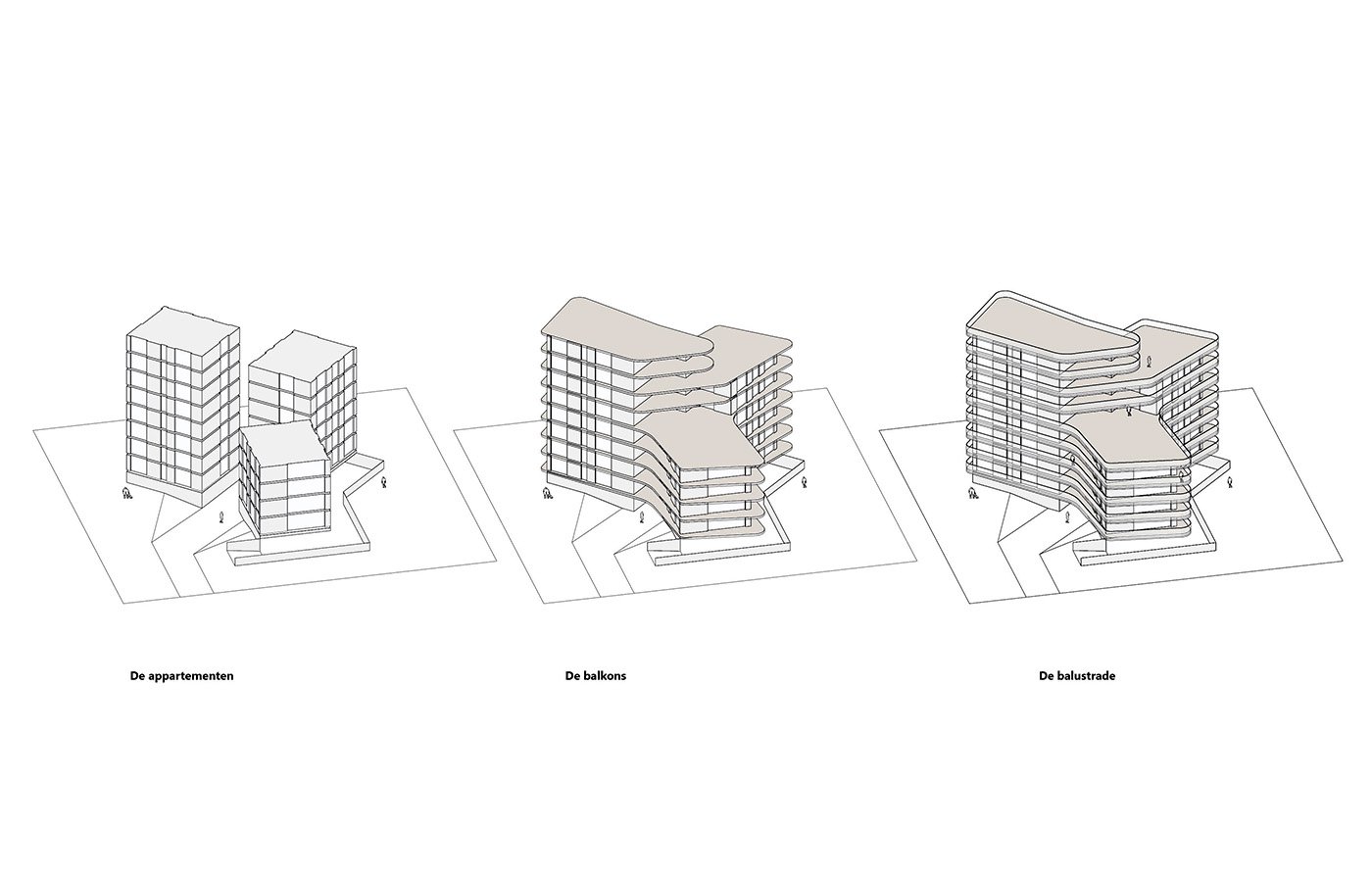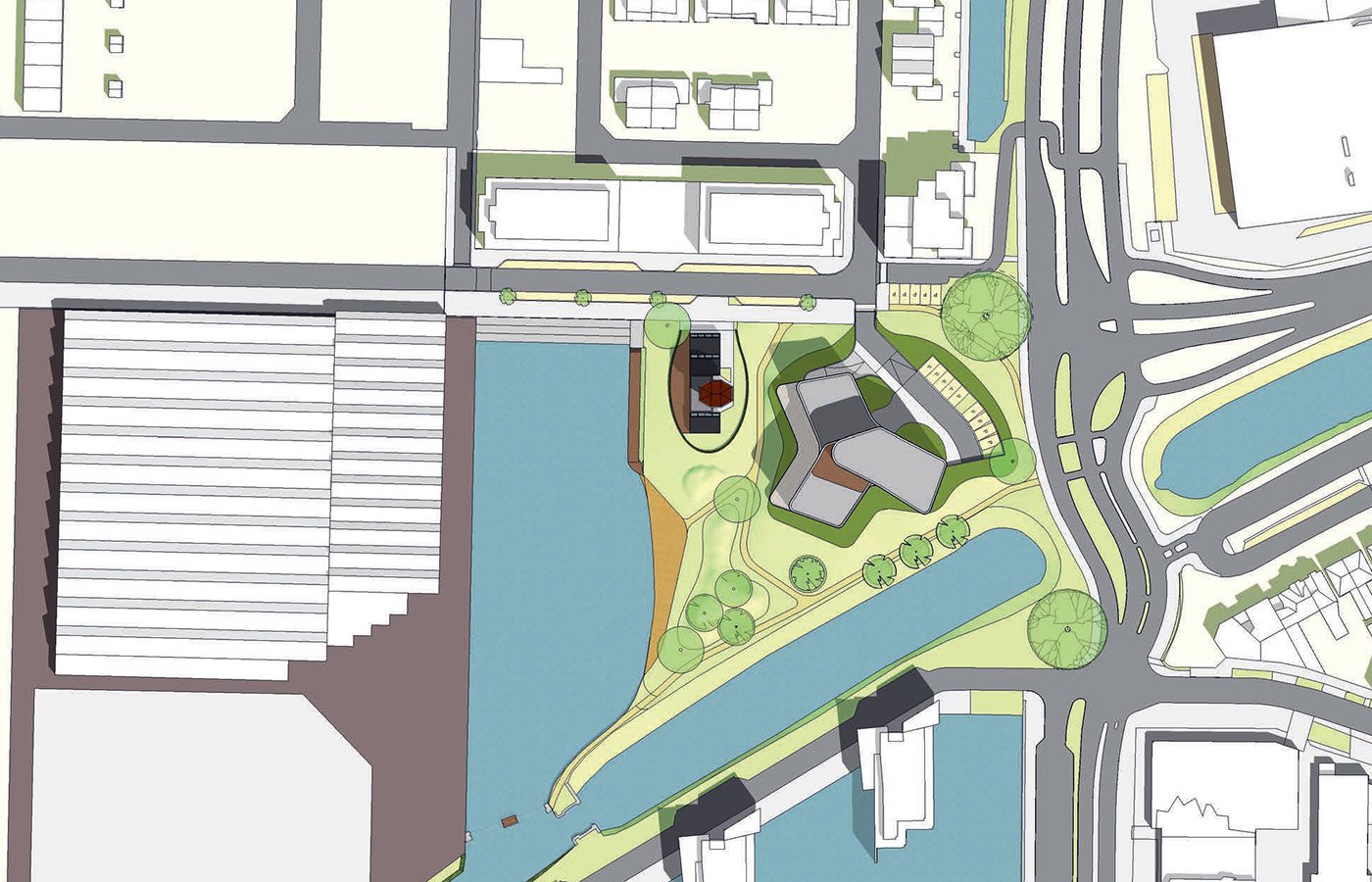 A BUILDING IN GREENERY AT THE WATER'S EDGE
Between the monumental water tower ('de Stoftoren') and the red beech tree, there will be a residential building combining three identical sections of 4, 6 and 8 floors. The 18 apartments, measuring approx. 145 m² have a three-sided orientation so that both in the morning, the afternoon as well as in the evening, a part of the apartment always faces the sun.
A raised basement with parking spaces and storage rooms detaches the building from the ground. This provides privacy for the residences on the ground floor. The entrance to the building connects to the level of the basement, so that both visitors from outside and users of the car park enter in the same central hall.
Outdoor spaces facing south
The balconies have a free form different from that of the facade, creating different areas around the individual flats. The orientation of the outdoor spaces faces south. The balustrades, made of steel sheet with perforations that become increasingly transparent towards the top, ensure uniformity. Viewed from a distance, the parapets appear closed and emphasise the horizontality in the architecture.