Apartments, shops and parking garage in Kralingen
Kralingen apartment complex
The Lusthofstraat in Kralingen had been a major shopping and residential street until the bombing of Rotterdam in May 1940, when the western part of the street was largely lost. In Basisplan Herbouw Binnenstad Rotterdam (Rebuilding Plan Inner City Rotterdam), the street was not restored to its old form but shortened to the present eastern part. In order to tackle the housing shortage resulting from the war, rebuilding was usually done in the form of simple small apartment flats, like the ones at the top the Lusthofstraat.
At the end of the 20th century, the Lusthof quarter entered into a downward spiral: the reconstruction homes were decaying, there was insufficient parking space and the streets were not safe. Residents and shopkeepers moved away. A transformation of the residential and shopping environment was urgently needed to return the appeal of the old days to the Lusthofstraat.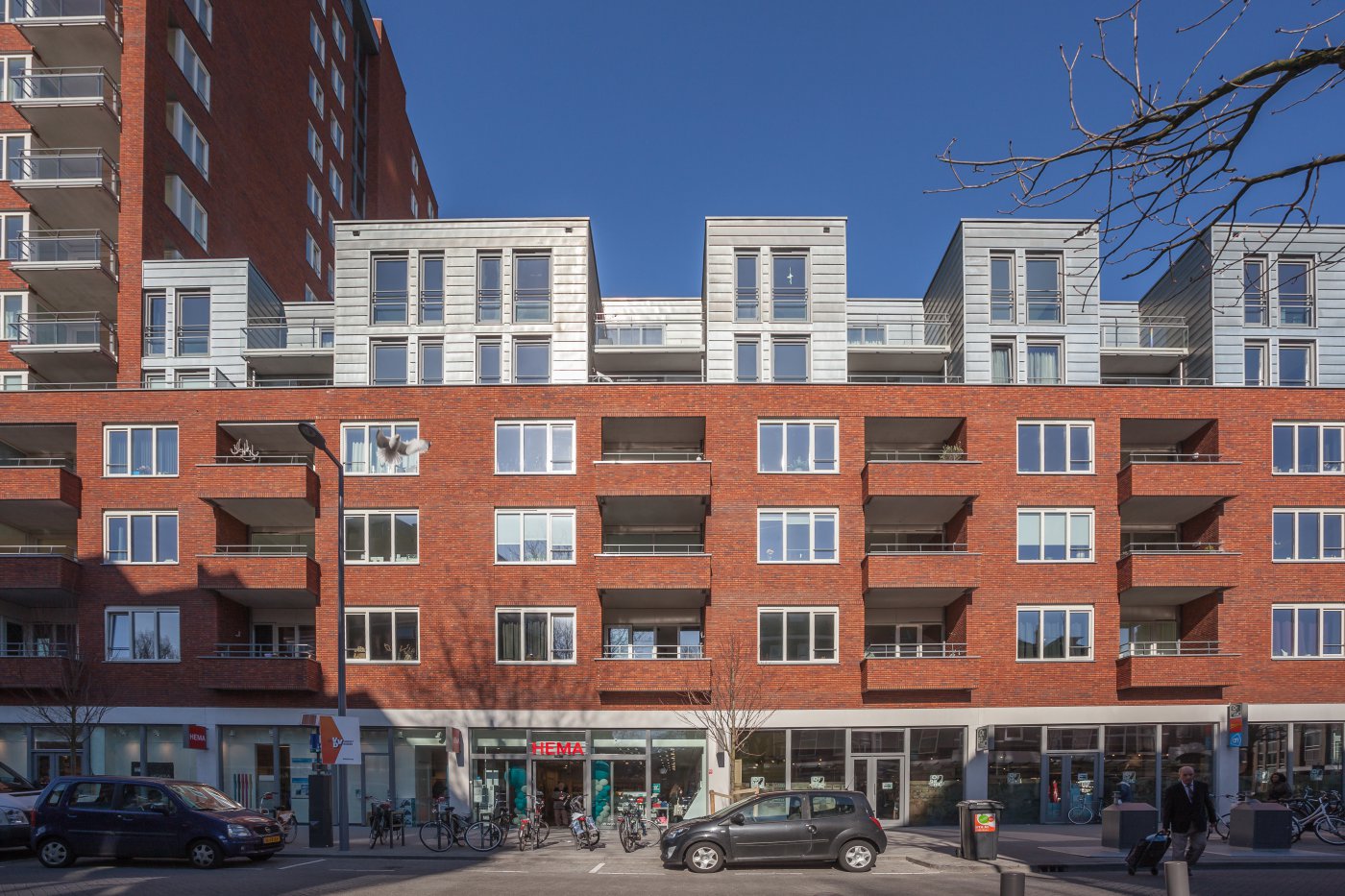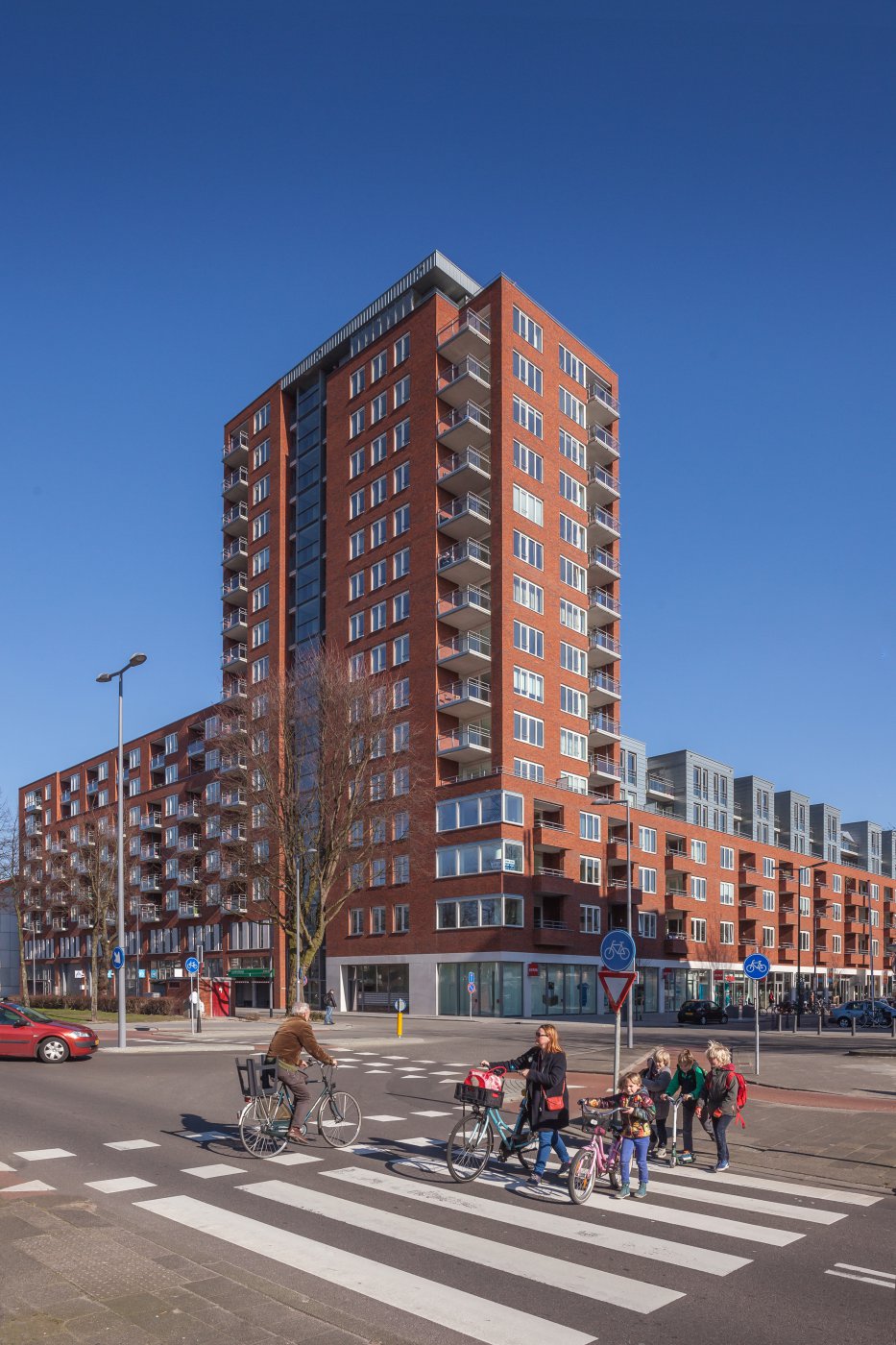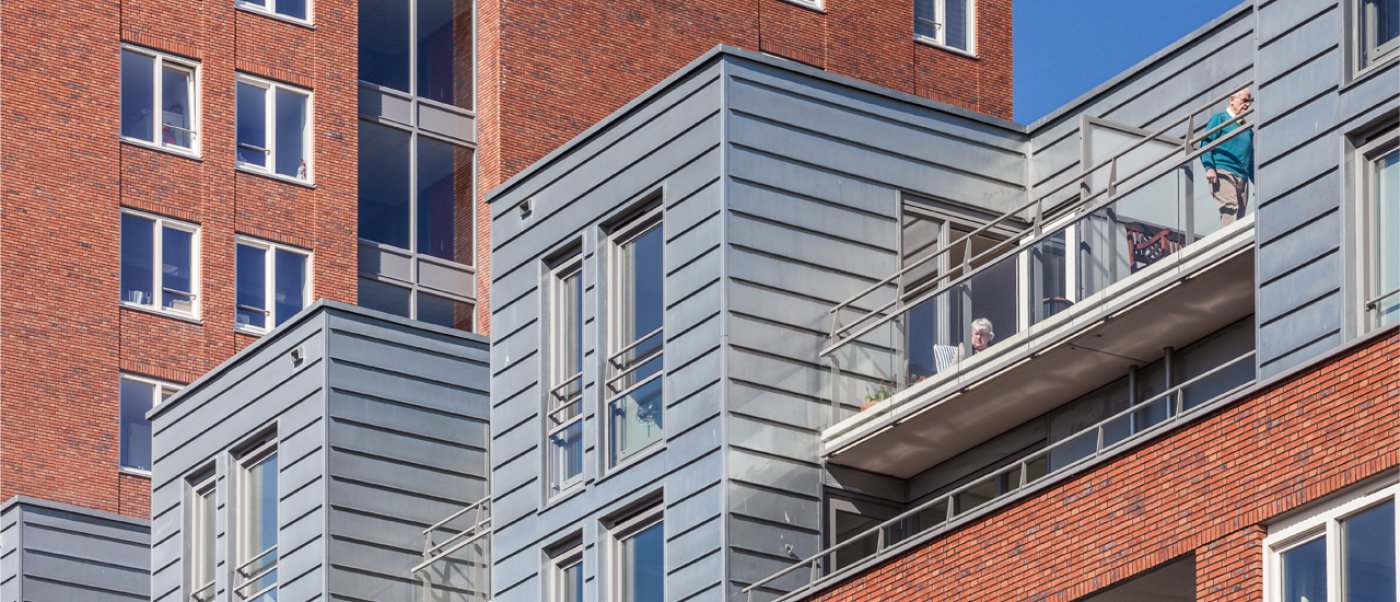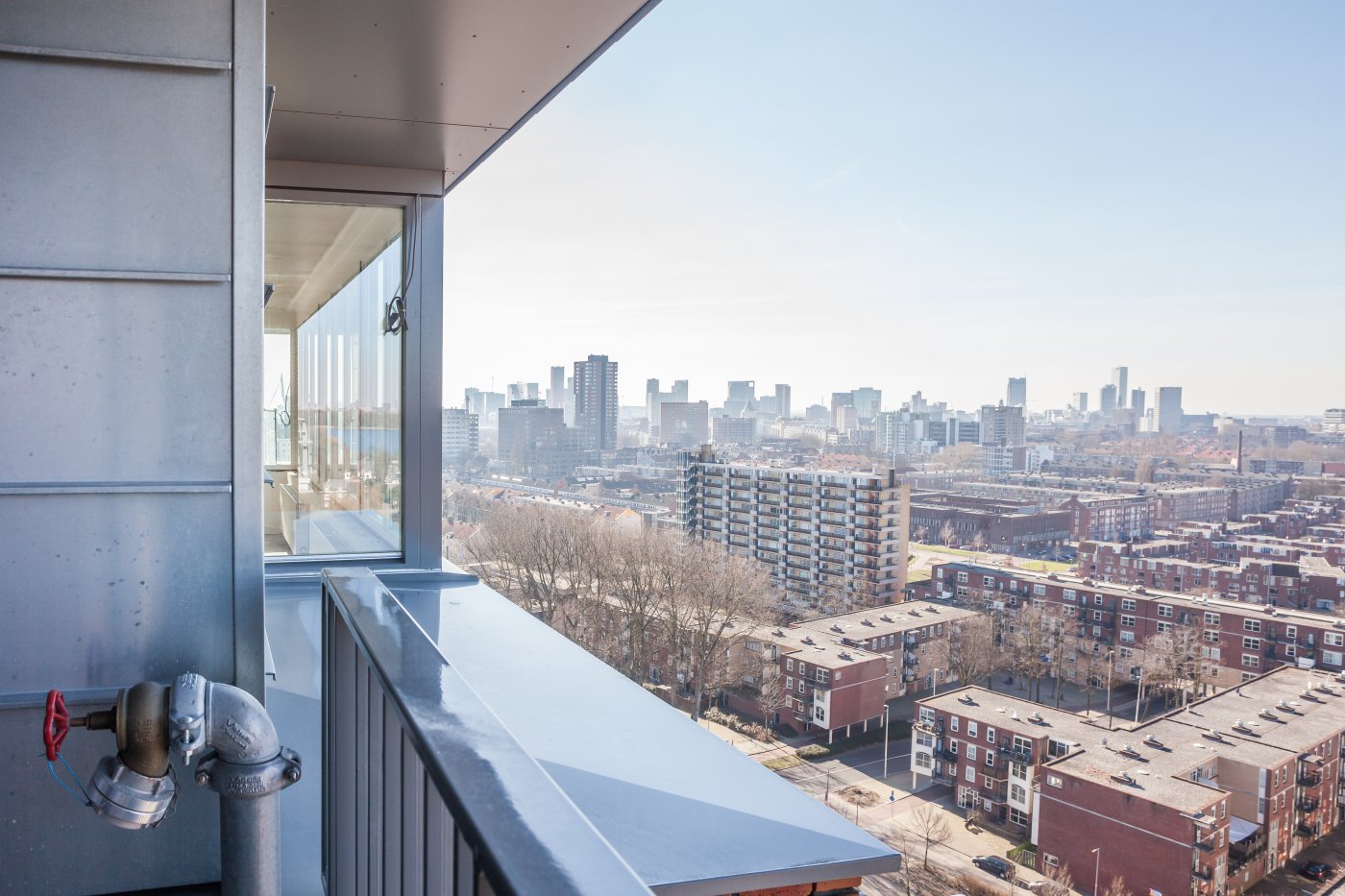 REPCOVERED GRANDEUR FOR LUSTHOFTSTRAAT
In order to achieve the desired revitalisation, a mutually reinforcing combination of urban elements was chosen for the new construction: housing in the higher market segment, two complimentary supermarkets, specialty shops, accommodation and hospitality, as well as parking garages. This has greatly improved the safety, atmosphere and quality of life in this area in a short space of time.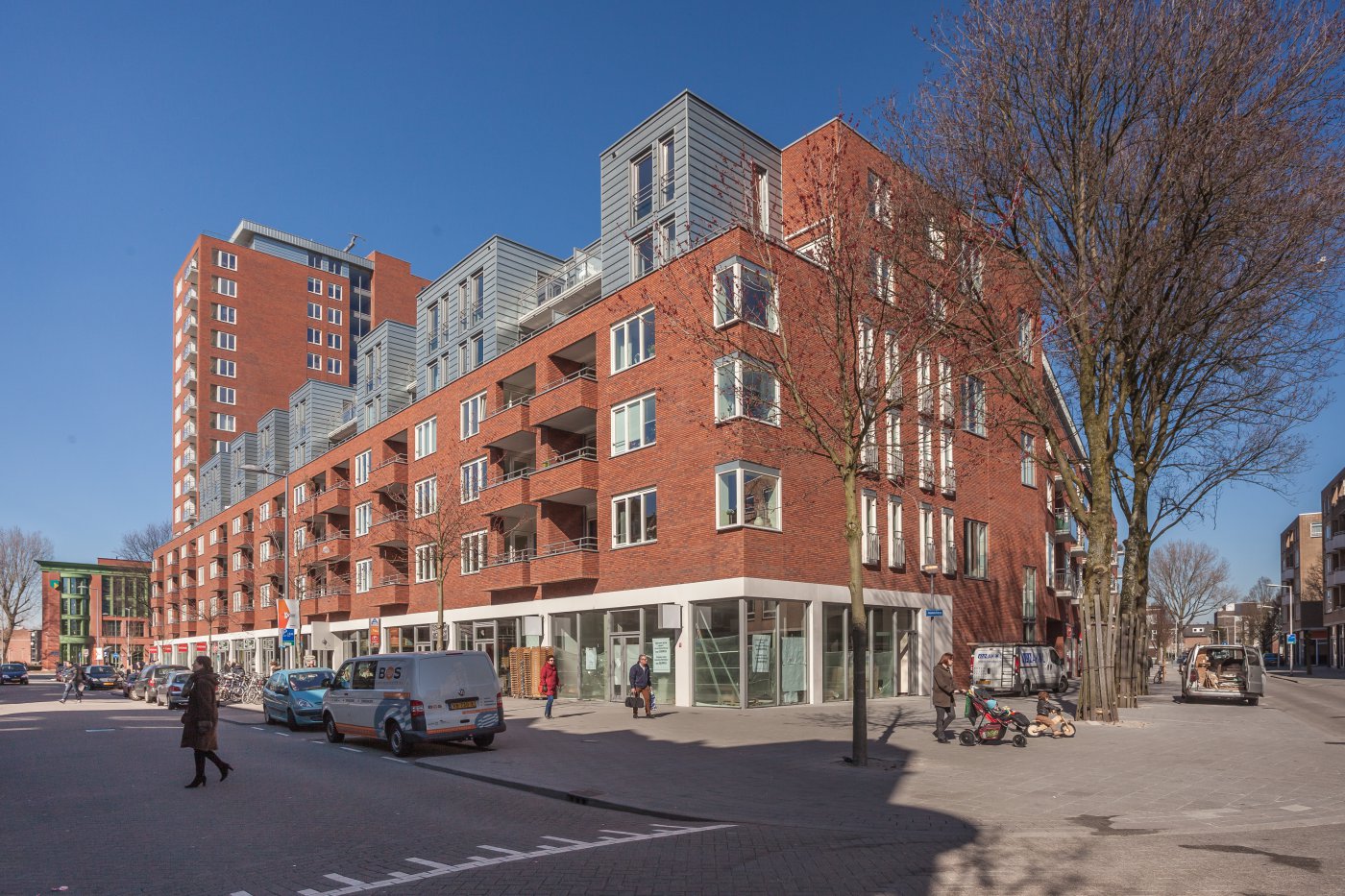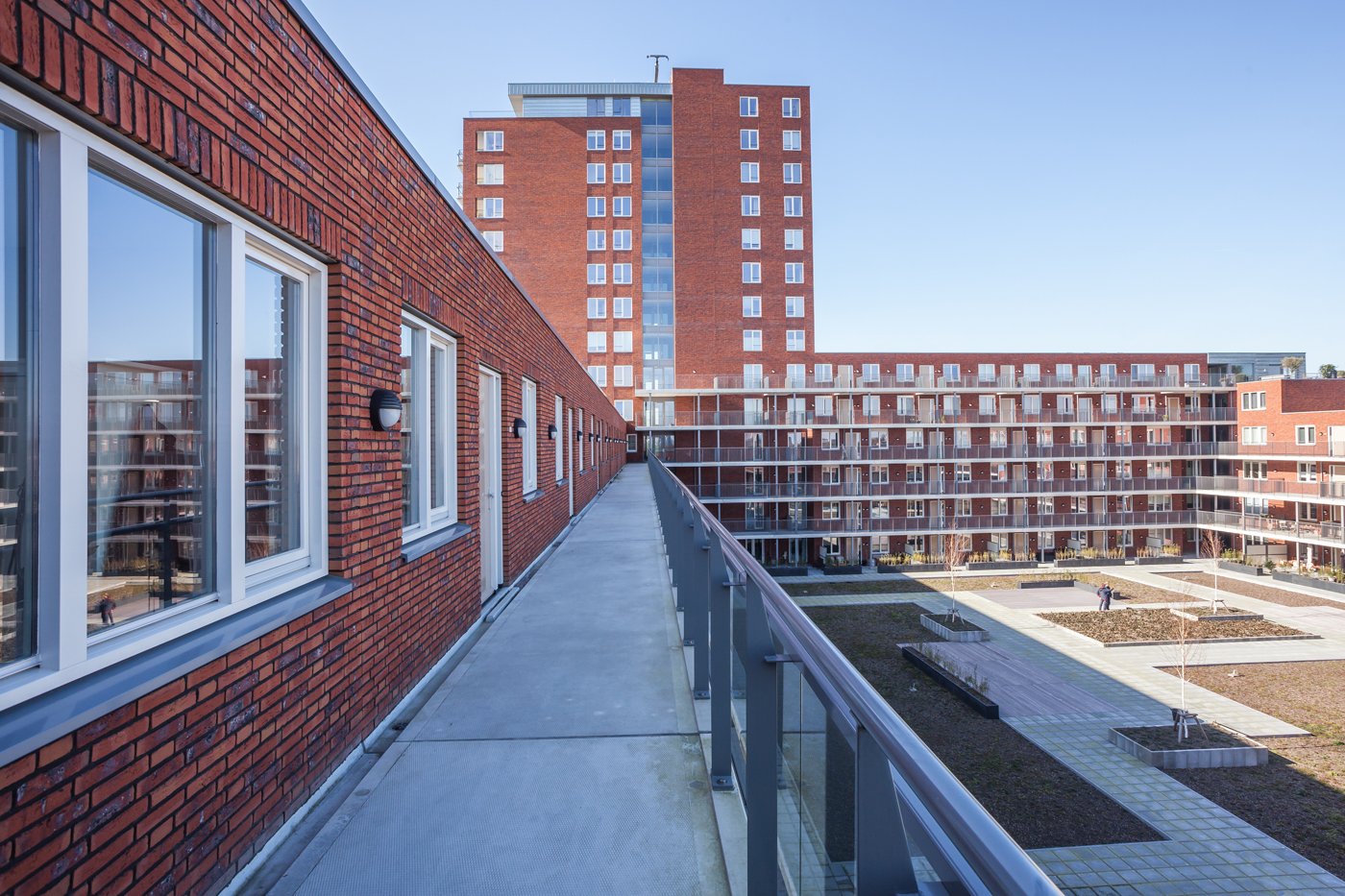 Living & shopping complex 'Van Kralingen'
Van Kralingen is a closed building block with 109 gallery flats in the free rental sector at the top of the Lusthofstraat, combined with a 50 metre high tower with 60 owner-occupier apartments. In the basement there is a public parking garage with 220 parking spaces, on the first floor there is a parking garage with 141 parking spaces for residents. The roof of the upper parking garage functions as a communal garden and is 3.000 m2 in size. On the ground floor there is a compact shopping centre with shops in the Lusthofstraat and in a short passage. A sloping moving walkway leads from the passage to the parking garage in the basement.
Nomination NRW Annual Prize 2015
The Nederlandse Raad voor Winkelcentra (Dutch Board for Shopping Centres) nominated eight retail developments for the Annual Prize 2015, including the Van Kralingen complex.