Construction C2C® office building PULSE BERLIN in full swing
In Berlin Kreuzberg, on the corner of Stresemannstraße / Möckernstraße, the construction site for the PULSE BERLIN office building is in full operation. The foundations have been laid and work is currently being done on the floor of the underground parking garage. In collaboration with William McDonough + Partners, this will be the first office in Berlin whose design is inspired by the Cradle to Cradle® philosophy. 12,000 m² of lettable office space that can be fully flexibly arranged will be placed on the upper floors. The ground floor surrounding the atrium is available for restaurants and shops. In the basement there are 63 parking spaces with charging points for electric cars and there is a bicycle storage space for 122 bicycles.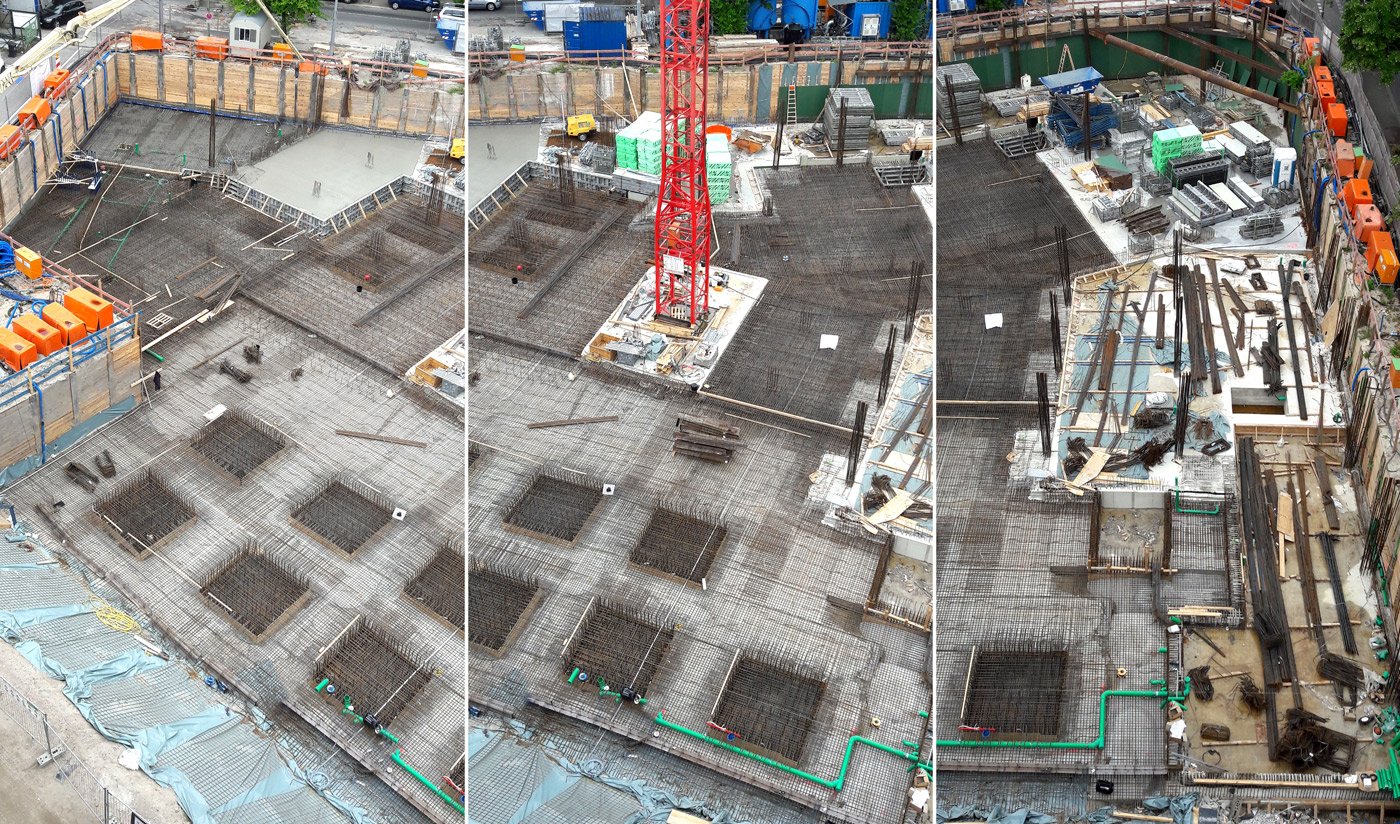 SUSTAINABLE BUILDING
PULSE BERLIN is built from recyclable materials and reusable parts with as much Cradle to Cradle® certification as possible. The design received the DGNB Zertifikat in Gold for sustainable construction at EXPO REAL 2017. PULSE BERLIN is also a pilot project for the DGNB core theme of Circular Economy.
Photography: Kondor Wessels Planungsgesellschaft mbH, Berlin