Living for elderly people with memory problems
Het Woolde
At the Woolderseweg in Hengelo, residential care centre Het Woolde, which used to bear the idyllic name Huize Avondrust (House of Evening Rest) is located. Two parts of the complex - the Lasonder wing (1967) and the Van Wezel wing (1970) - were outdated and empty. Reason enough for care provider Carintreggeland to modernise by building a new construction and demolish the outdated parts in phases.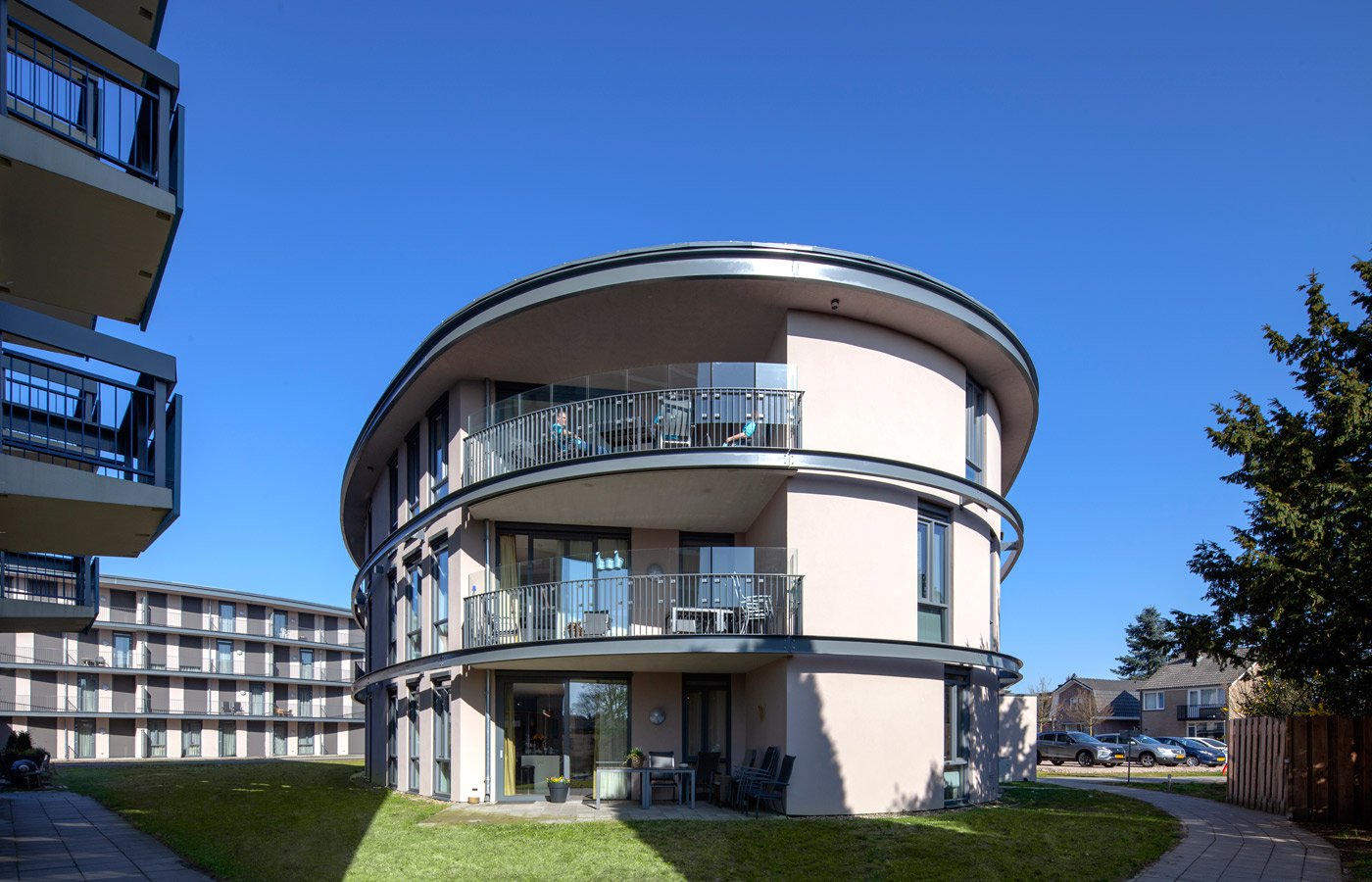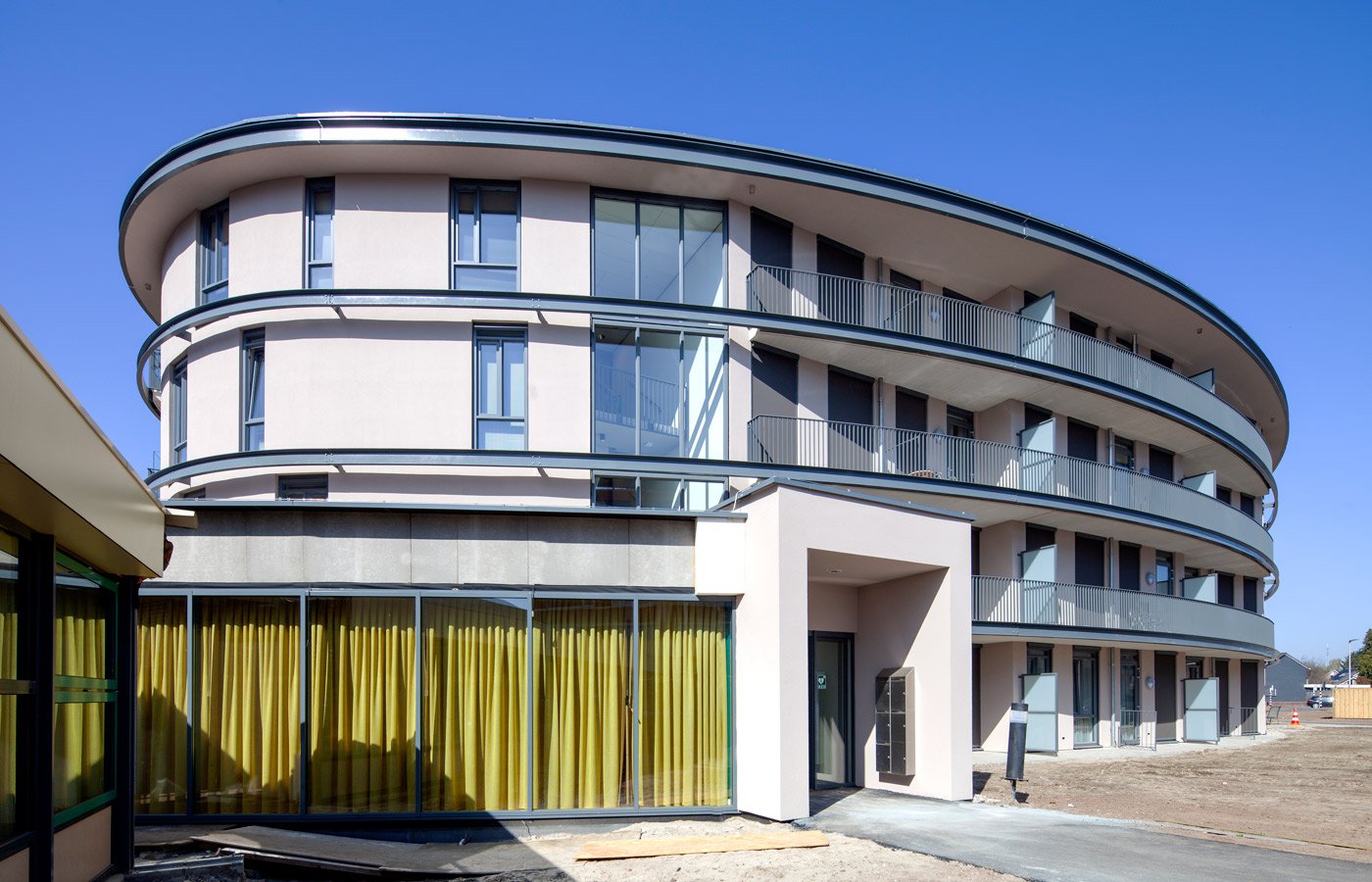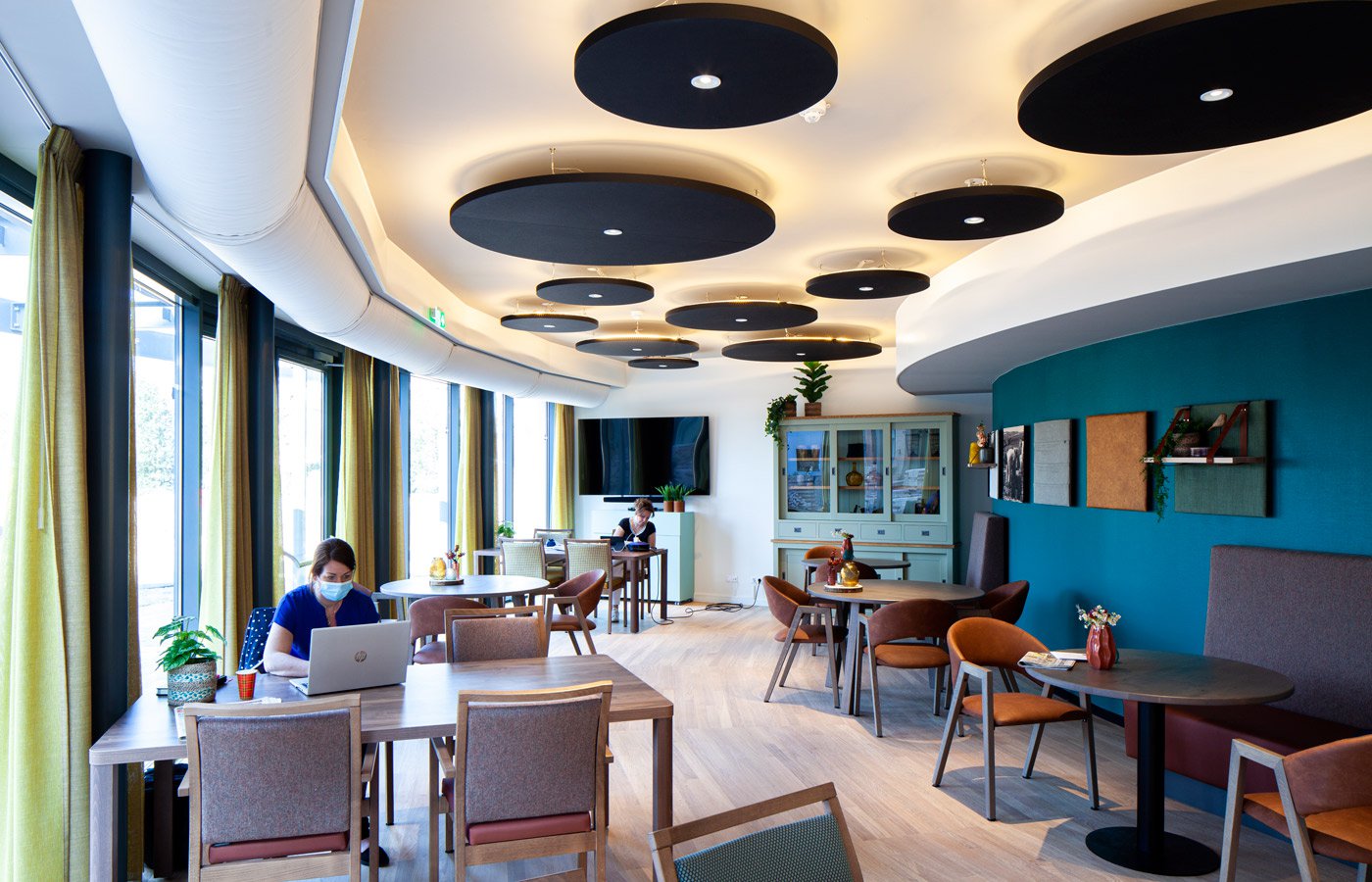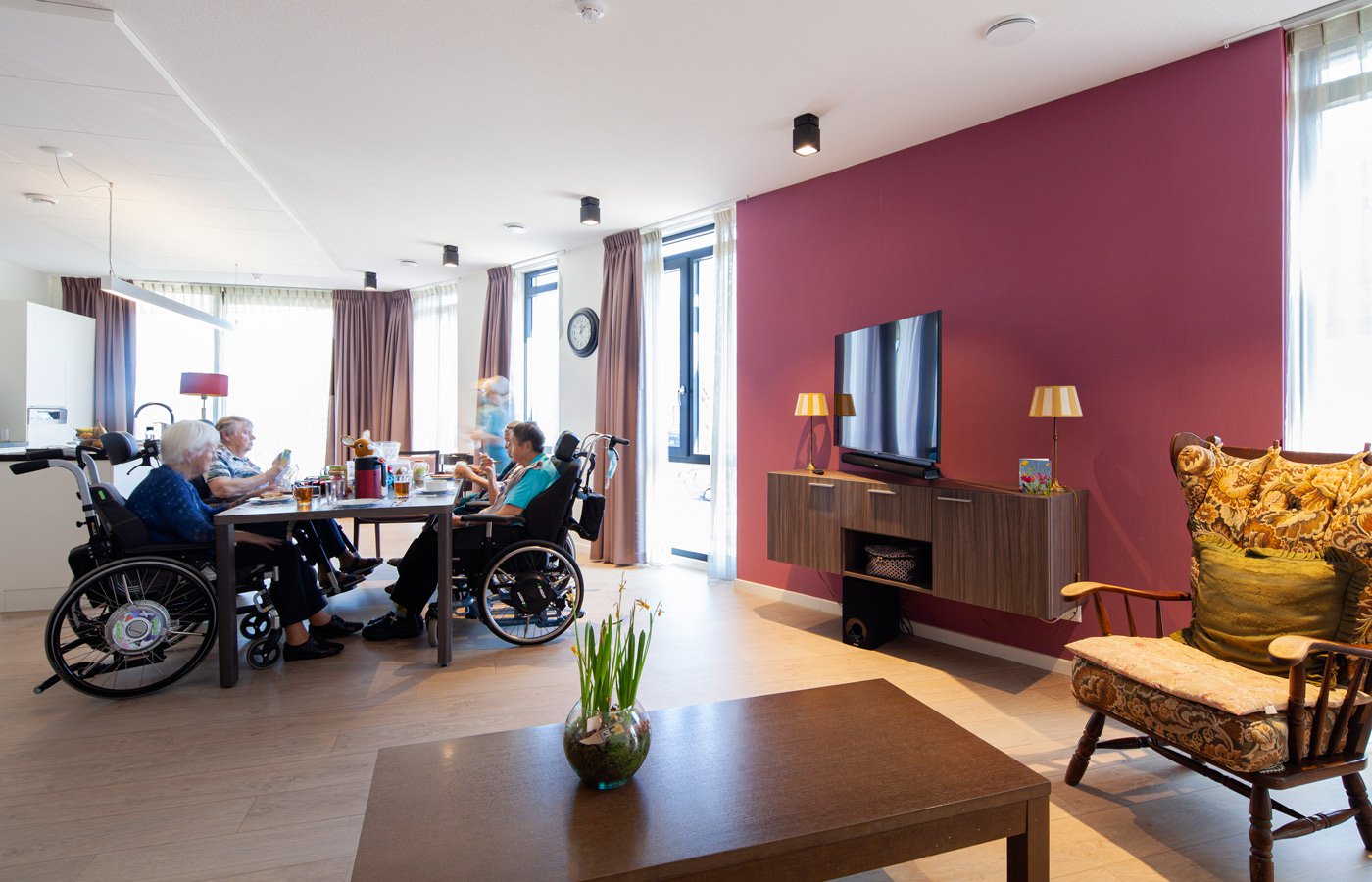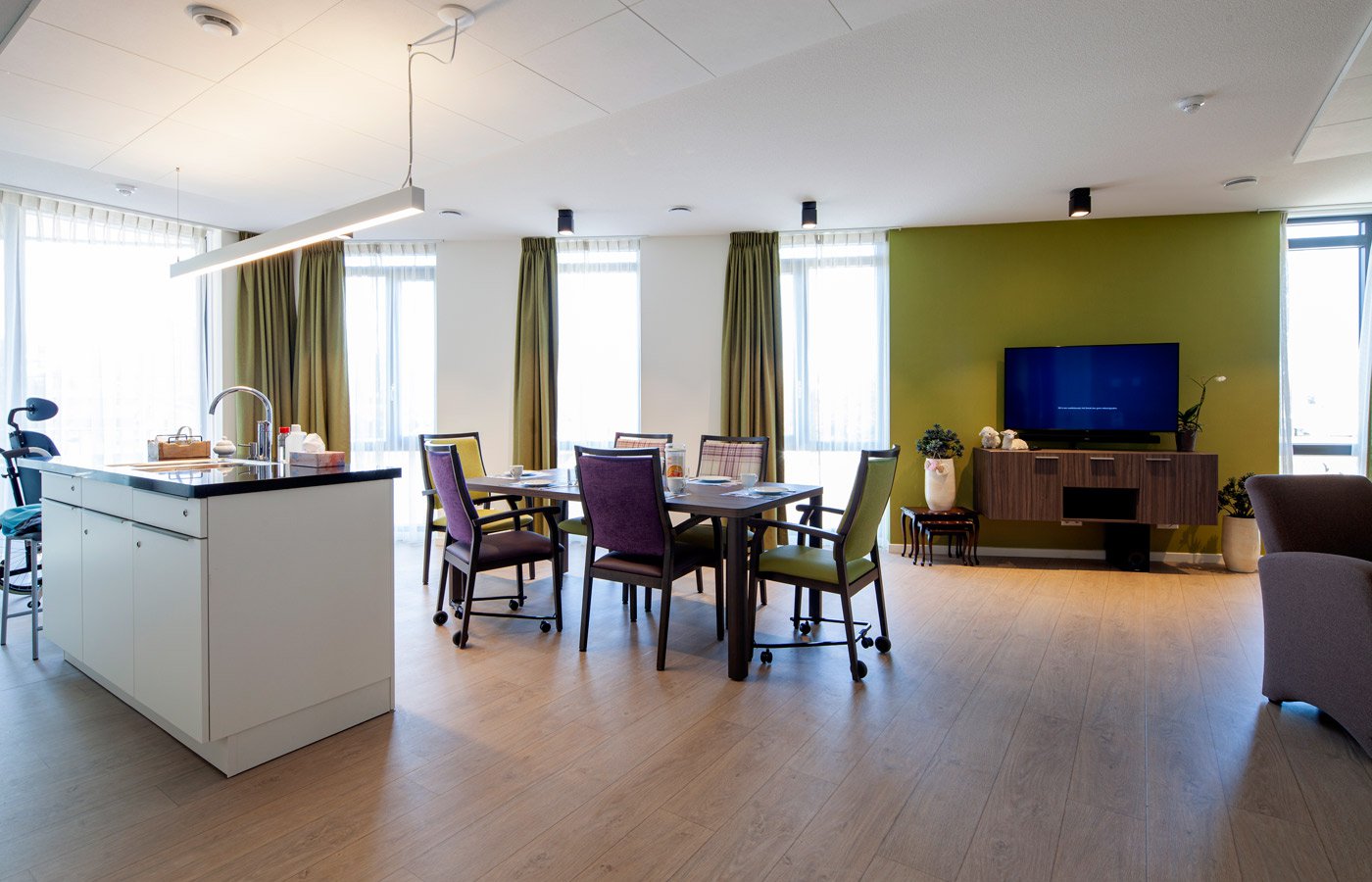 84 NURSING HOME PLACES
In two detached oval buildings with three and four floors, Het Woolde offers 84 nursing home places for elderly people with memory problems, possibly in combination with physical limitations. The buildings are divided into groups of six residents who live together; there are two homes per floor. Each resident has their own living room/bedroom and bathroom, with each group having a shared kitchen and living room. The new construction is designed so that the layout with living room/bedroom and bathroom can easily be converted into separate apartments.
Spatial experience with garden
The oval shapes ensure that the buildings look different from every angle, which enhances the spatial experience of the courtyard. On the outside of the ground floor of the four-floor building, there is a conservatory-like meeting area with a coffee corner. The finishing touch is the park-like garden surrounding the buildings, laid out to a design by Buro Mien Ruys.
Two phases of new construction
In the first phase, a three-floor building was constructed. It is located in the former garden of Het Woolde and has been occupied by 36 residents since 18 June 2019. On 3 March 2021, a further 48 residents were able to move into the four-floor building located on the site of the demolished Lasonder wing. Here, on one floor, extra attention is paid to older people with a non-Western background.
The new complex was realised within budget.