Altingerhof: redevelopment of park with paths started
With the new buildings in place, the park-like garden on the grounds of care organisation Icare can be redesigned. Then, not too long from now, the metamorphosis of Altingerhof will be complete and all the homes will have direct access to the outdoors: landscape and architecture are in dialogue with each other, connecting seamlessly. On a relatively limited site, the experience of the different seasons will be made as visible and tangible as possible both inside and outside of the buildings.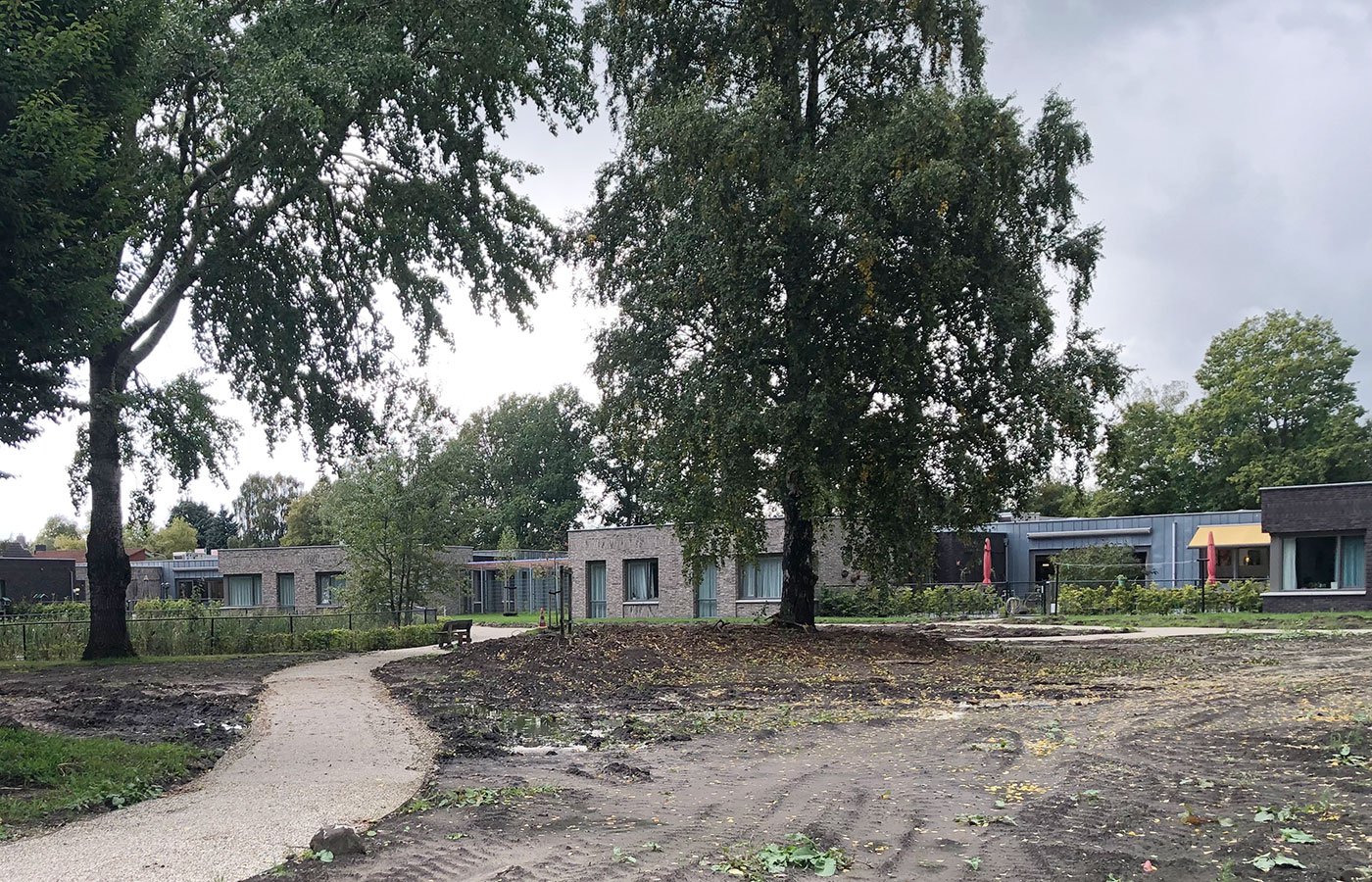 GREEN ENVIRONMENT
Research shows that elderly people with dementia benefit from sensory contact with a green environment. Proper attention to the environment can have a positive effect on a person's health and how comfortable they feel there.