Presentation by Theo de Bruijn in Lochem about the Green Factory
During Commissioner of the King Clemens Cornielje's visit to an extraordinary board meeting in Lochem on February 8, 2018, Theo de Bruijn gave a presentation on the concept of the Green Factory. The region Stedendriehoek to which Lochem belongs, has the ambition to be energy-neutral by 2030.
INITIATING CONCRETE PROJECTS
The Green Factory is an area-oriented strategy for the transformation of existing industrial and business sites into green energy and clean tech production areas, using the principle of circular economy to achieve energy neutrality. For Lochem the Twente Canal can function as the desired energy vein.
After several brainstorming sessions held in the past year in collaboration with the companies in the Canal zone, the Green Factory will focus on initiating concrete projects in 2018.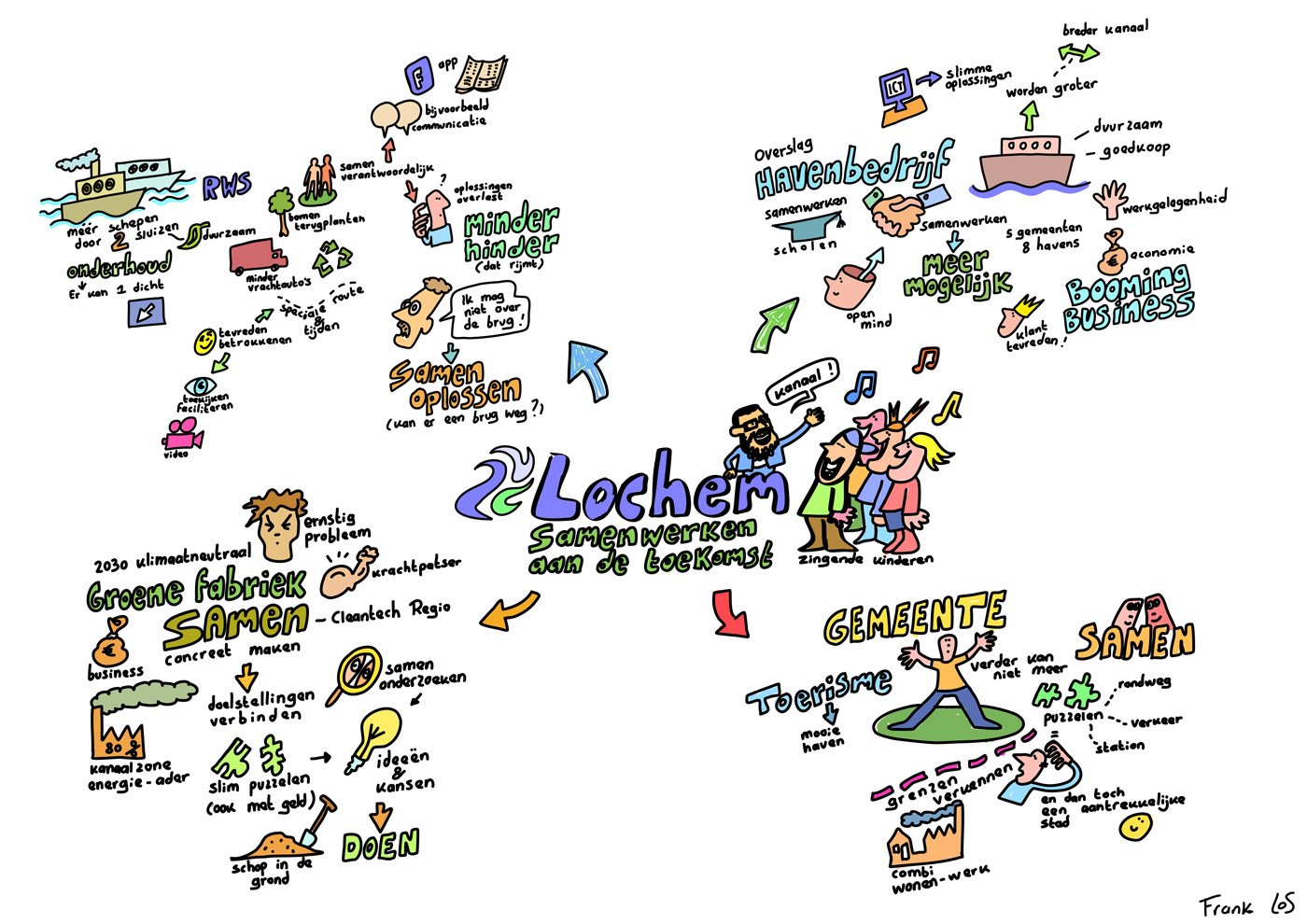 Frank Los created the visual minutes of the four presentations, the one about the Groene Fabriek can be seen at the bottom left.