Archiprix 2021 entry
We are proud of our colleague Frank te Grotenhuis for his nomination for the Archiprix International! The world's best graduation projects in architecture, urban planning and landscape are submitted for this price. Frank graduated from ArtEZ Academy of Architecture in Arnhem in 2019.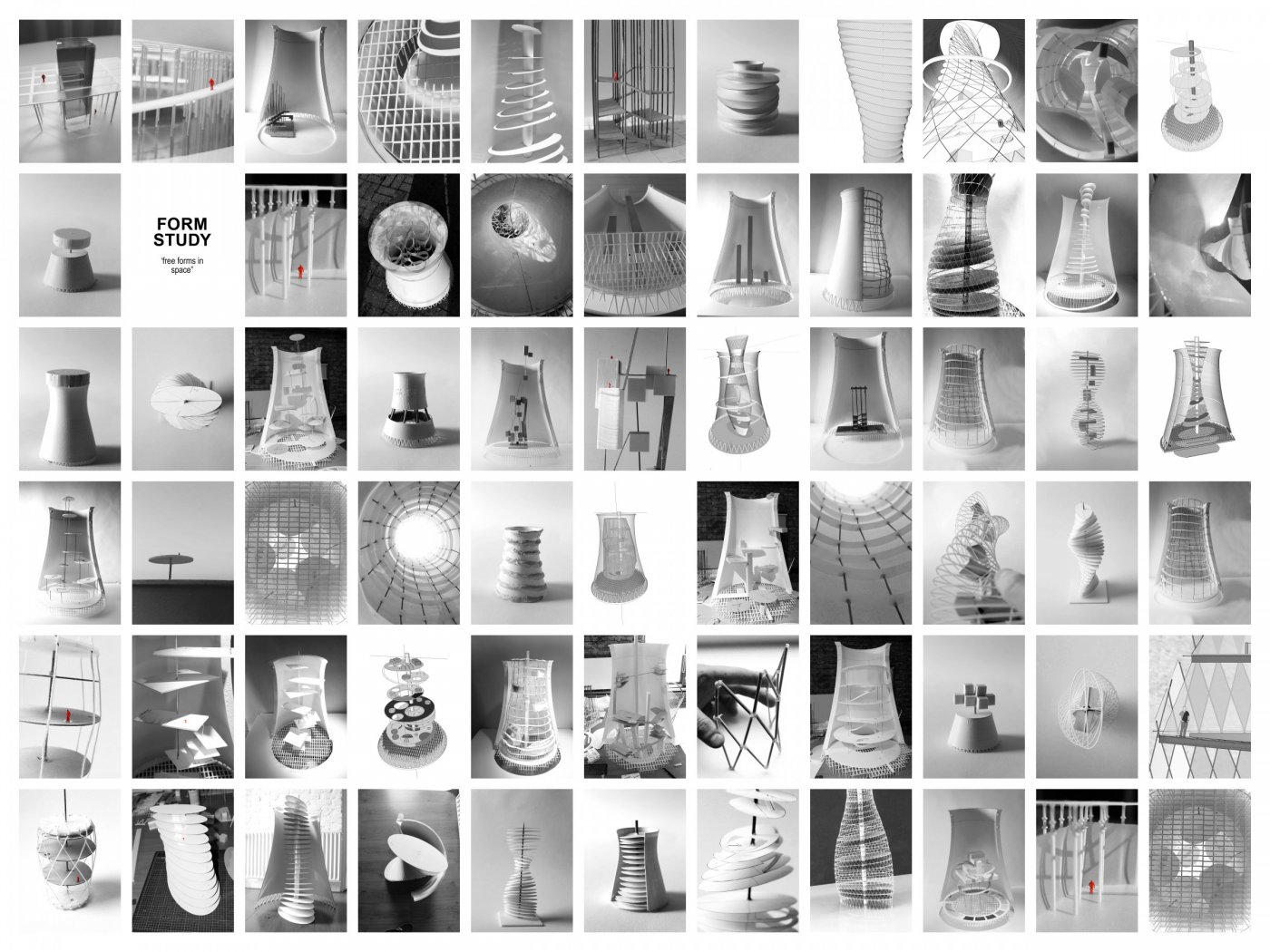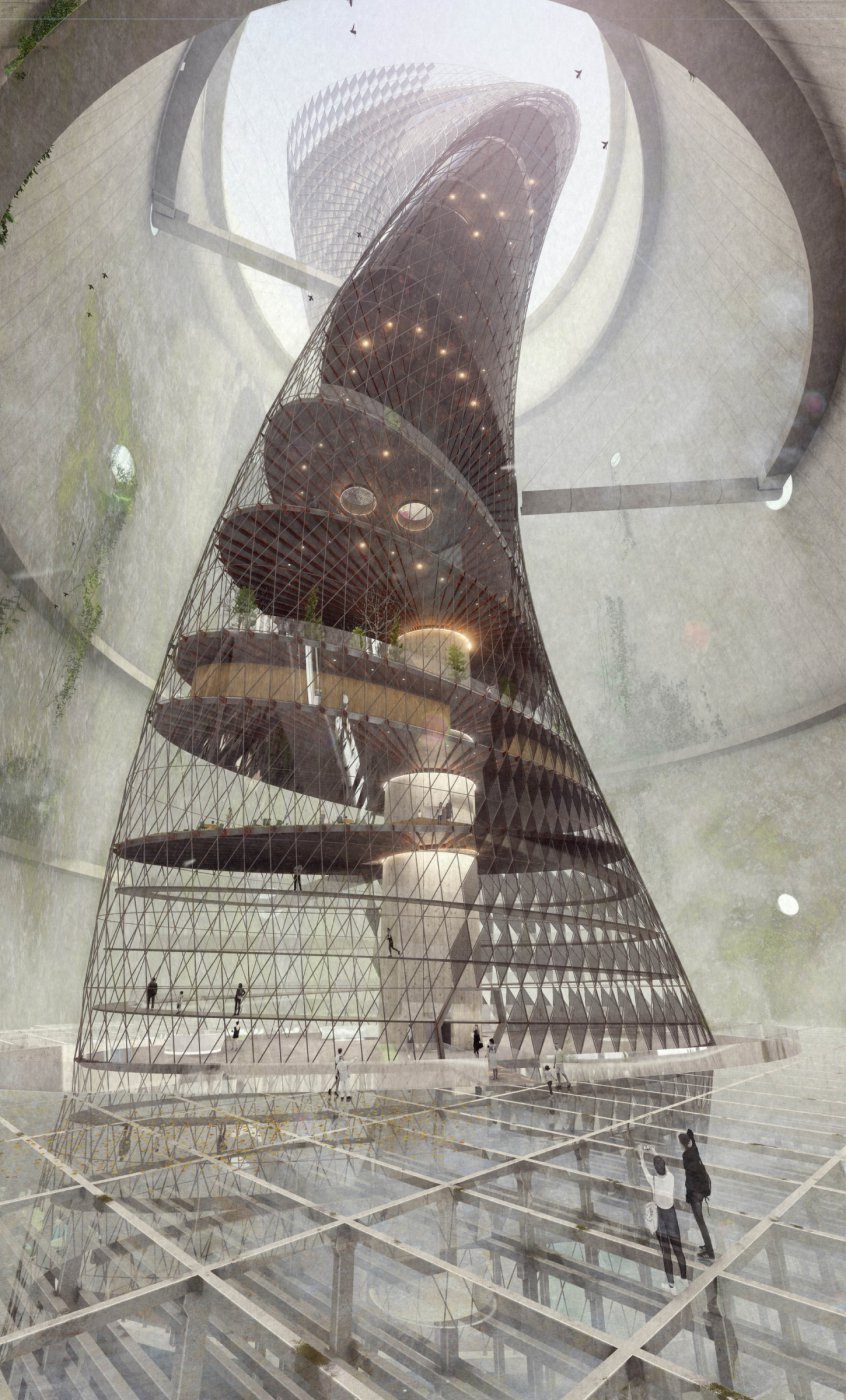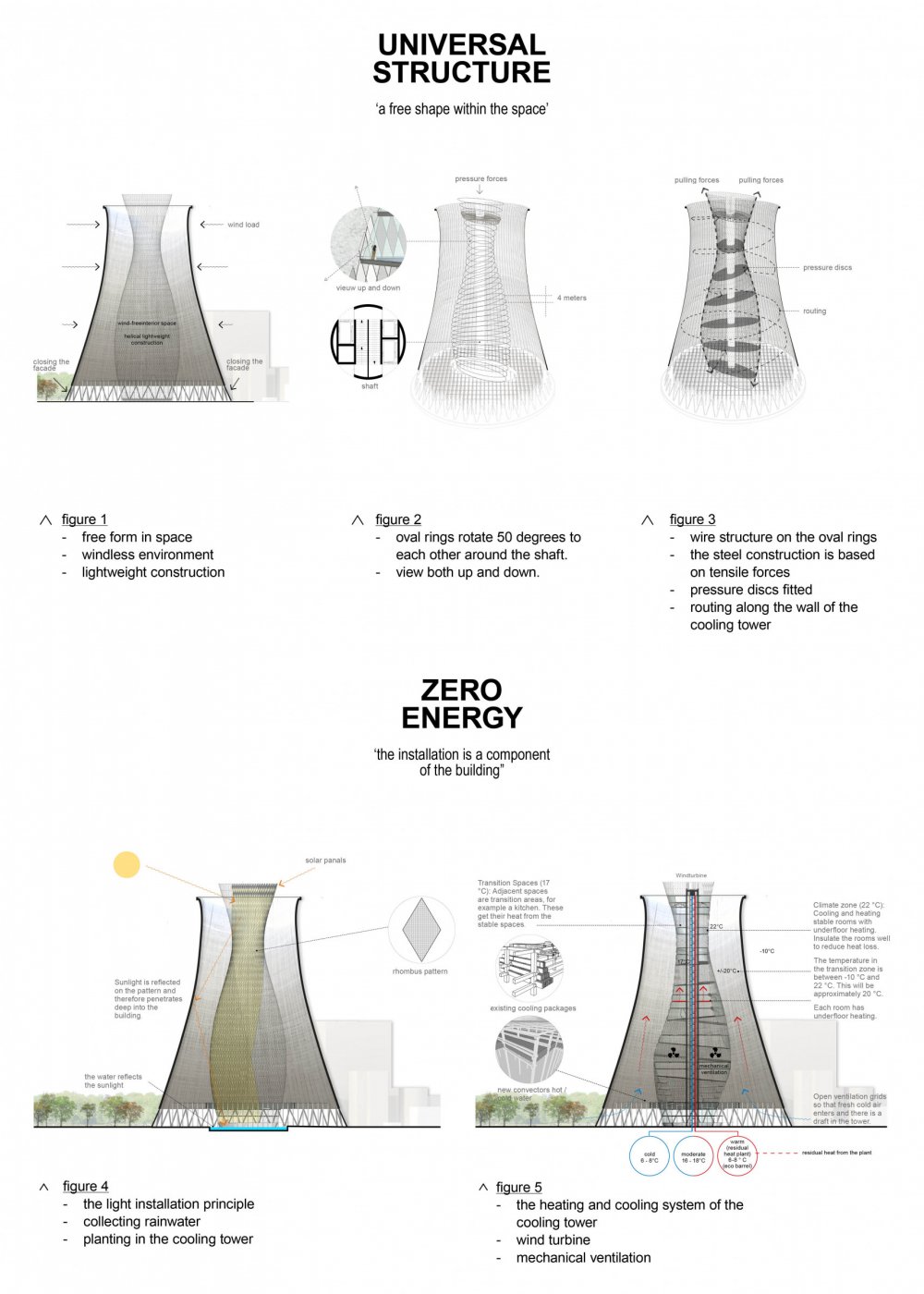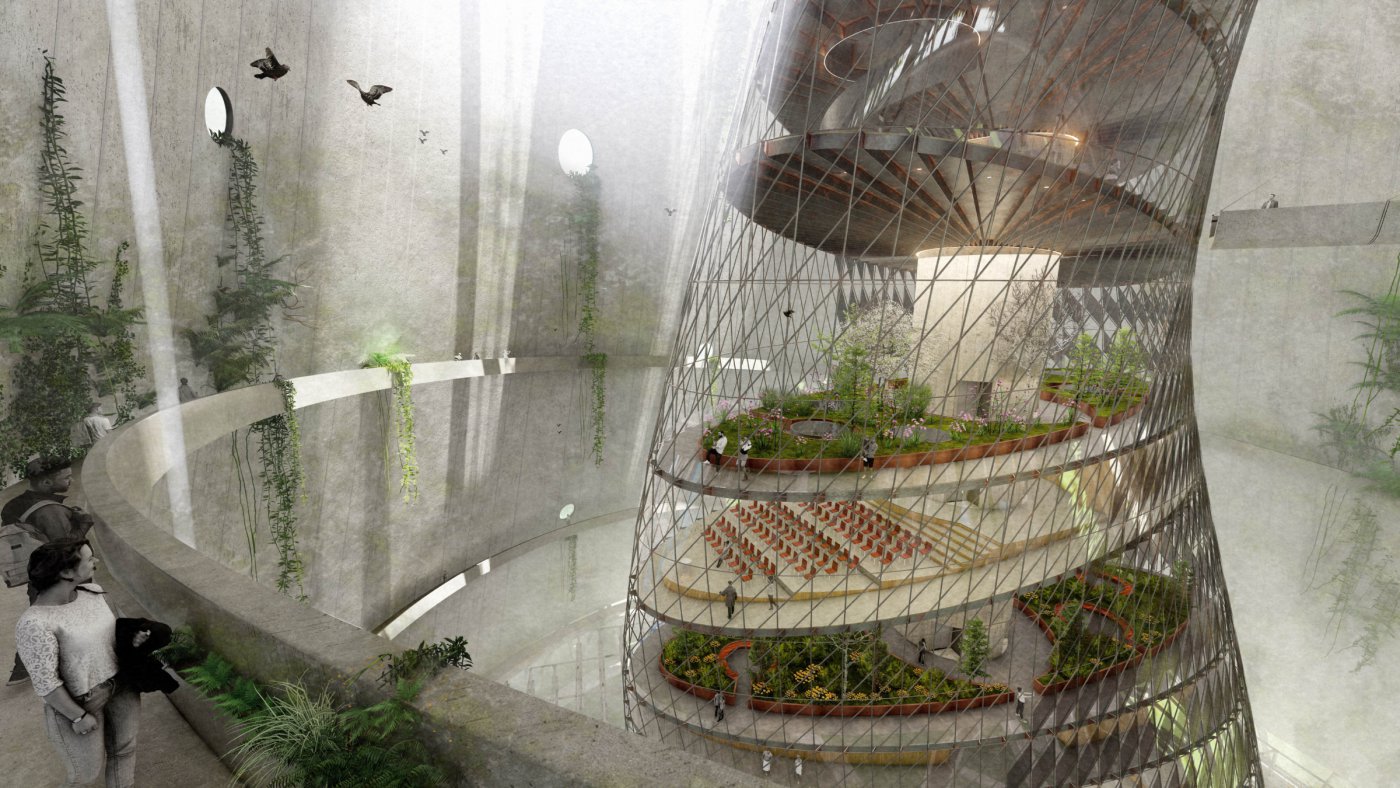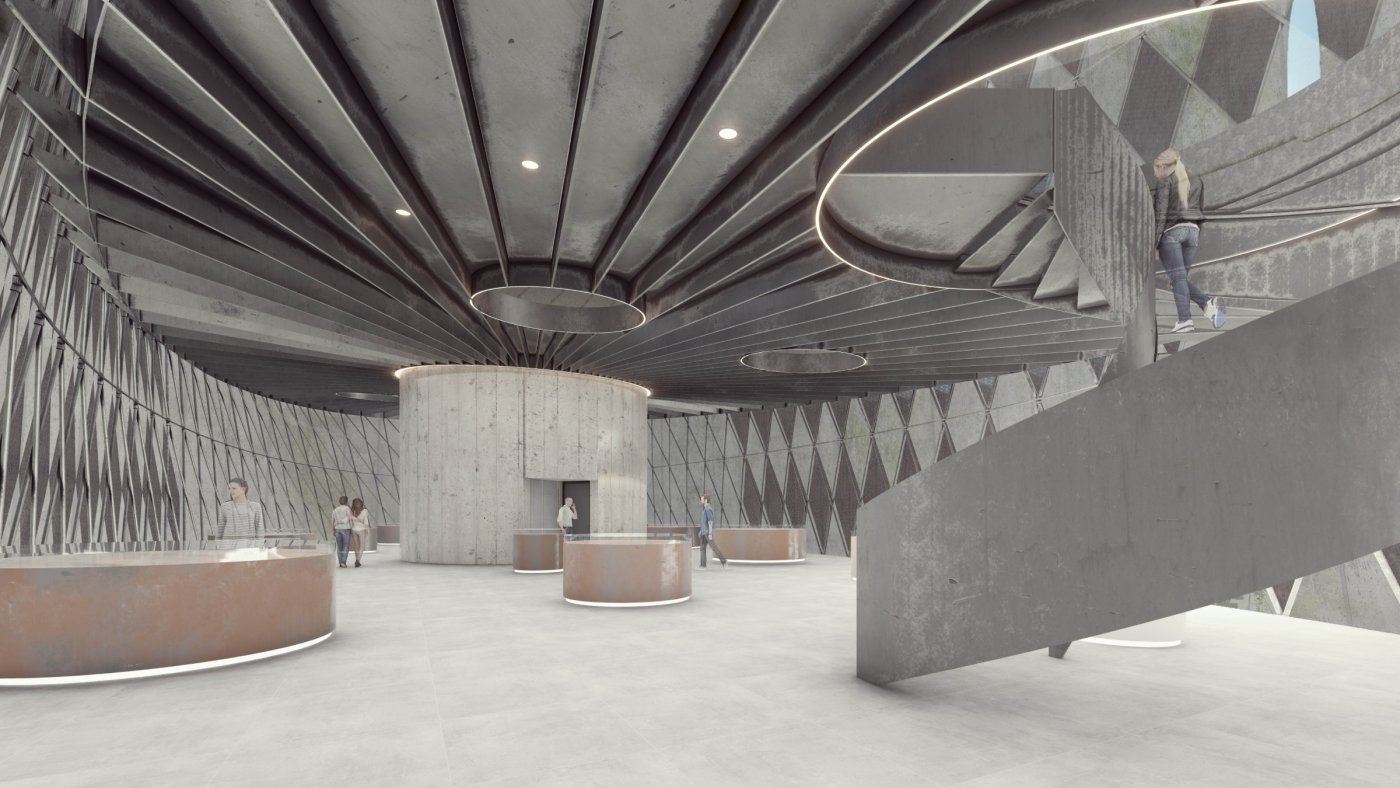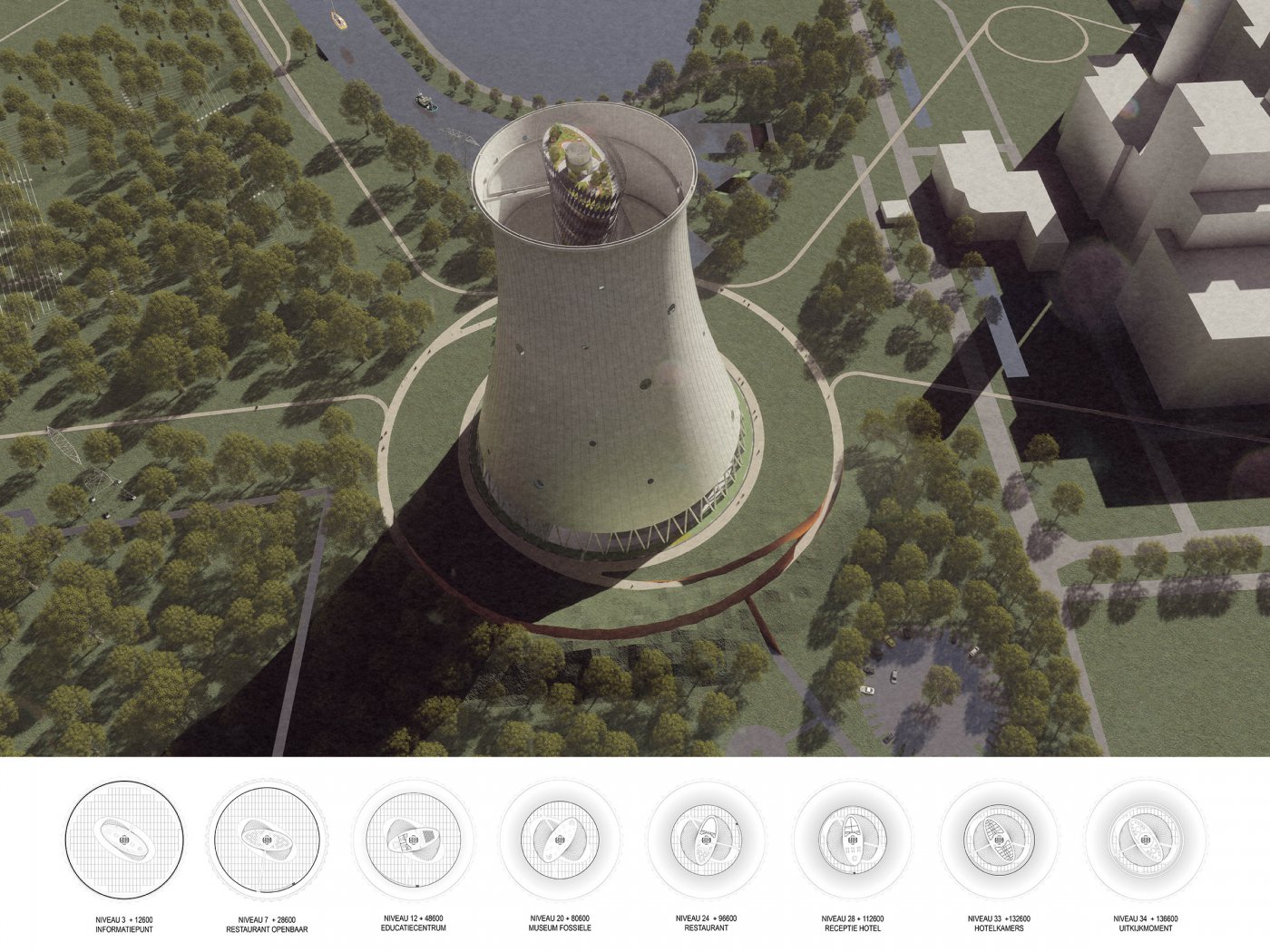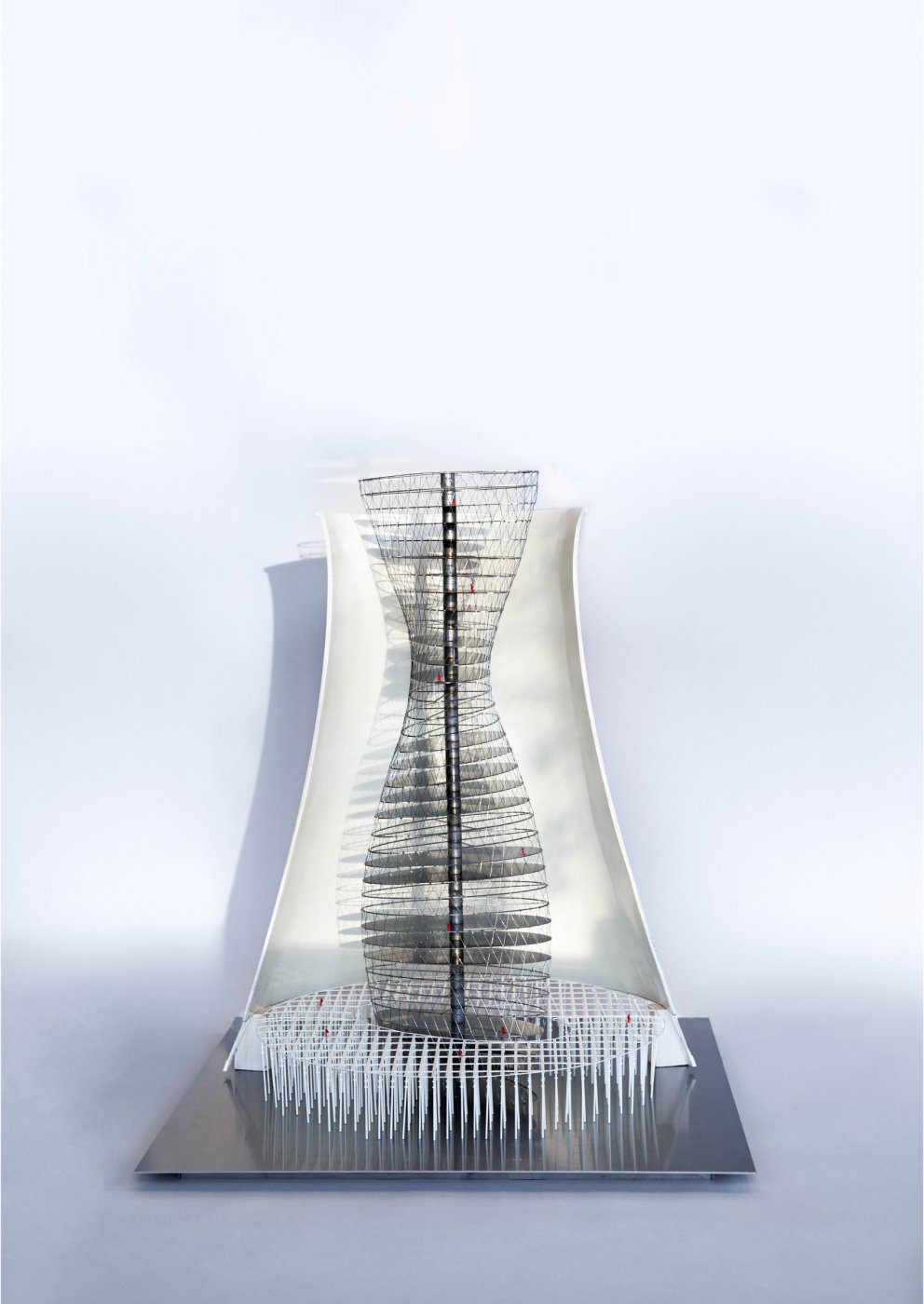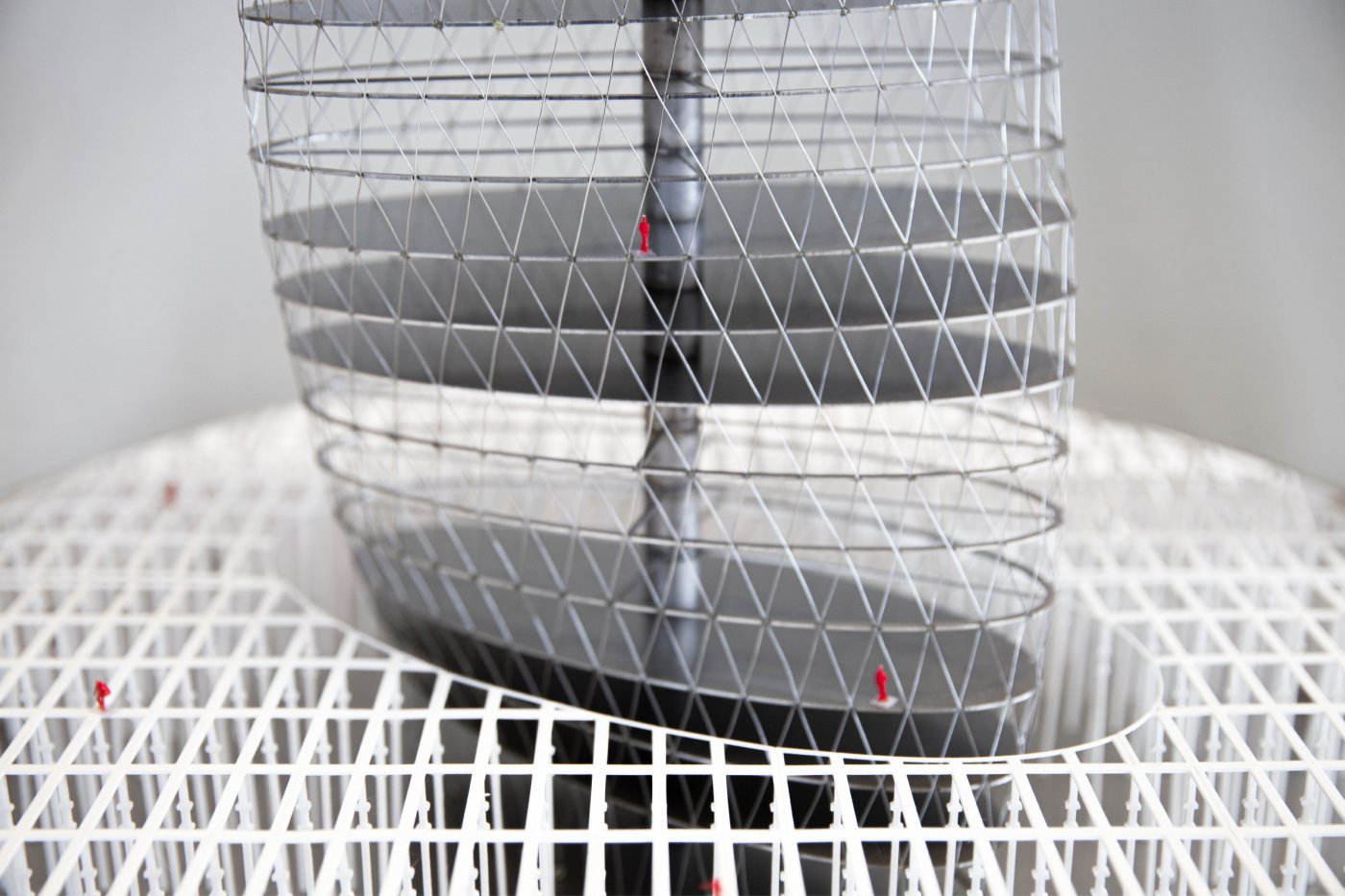 THE COOLING TOWER, FROM OBJECT TO SPACE
With his design, Frank created a universal structure for cooling towers. They symbolise an important era for energy and form the cathedrals of industry. An investigation into mastering the immense space, proportions and scale, making a building within a building, led to a design of a durable, lightweight helix-shaped and highly flexible building that is future-proof. The design offers cooling towers a second life, saving them from demise.