Ensemble with theatre and cultural and congress centre
Hotel am Theater
For some time now, Gütersloh (Germany) has wanted to strengthen the direct vicinity of theatre and cultural and congress centre Stadthalle with a 3-star-plus hotel and parking garage. IAA Architecten, in collaboration with project developer Aqui-Visons, won the European tender with a suitable design for an ecological, sustainable and healthy building. On the approximately 2,900 m2 site at the Barkeystraβe, a detached building with 128 rooms and a parking garage will rise, which in terms of appearance will fit seamlessly into the white theatre cube and the renovated facade of the Stadthalle. Together, the buildings will form a new small theatre square as a public space.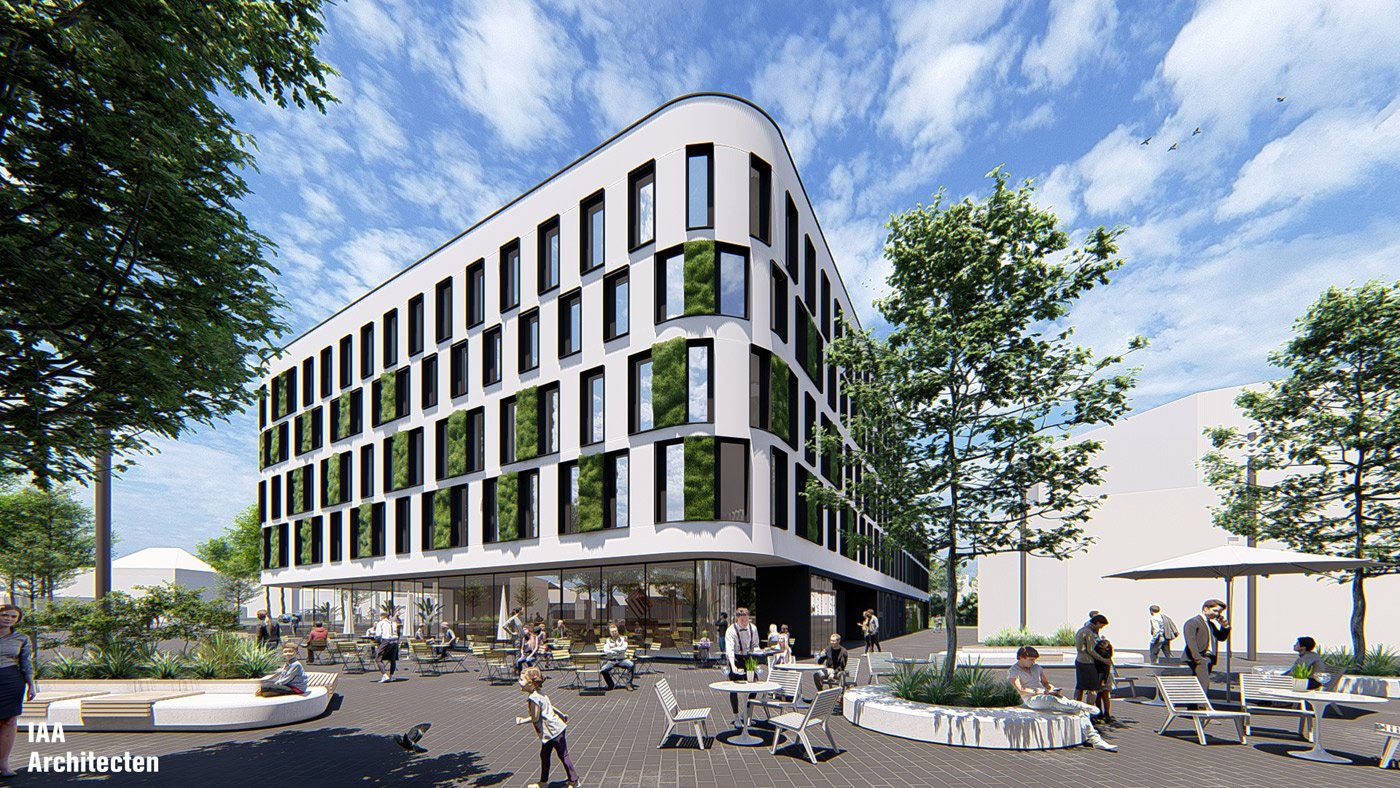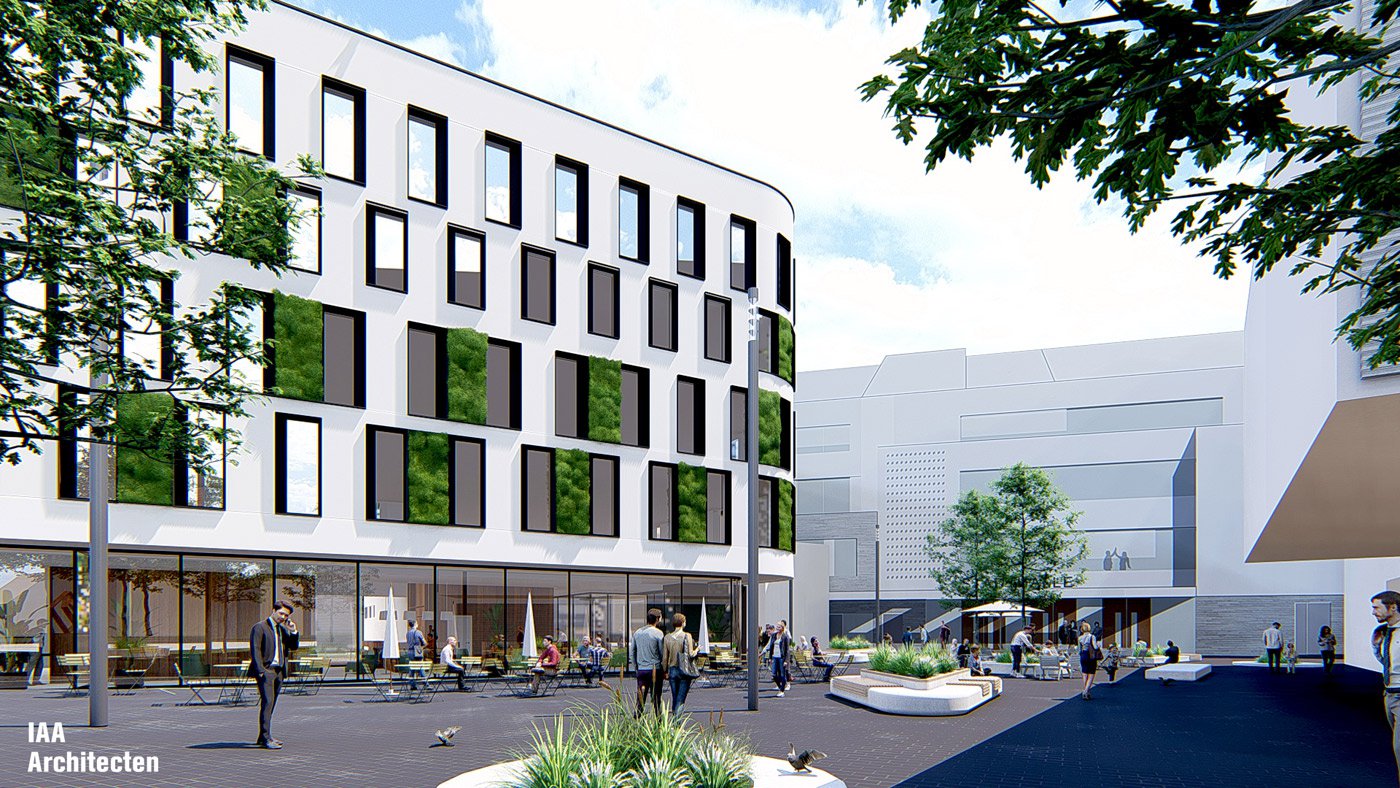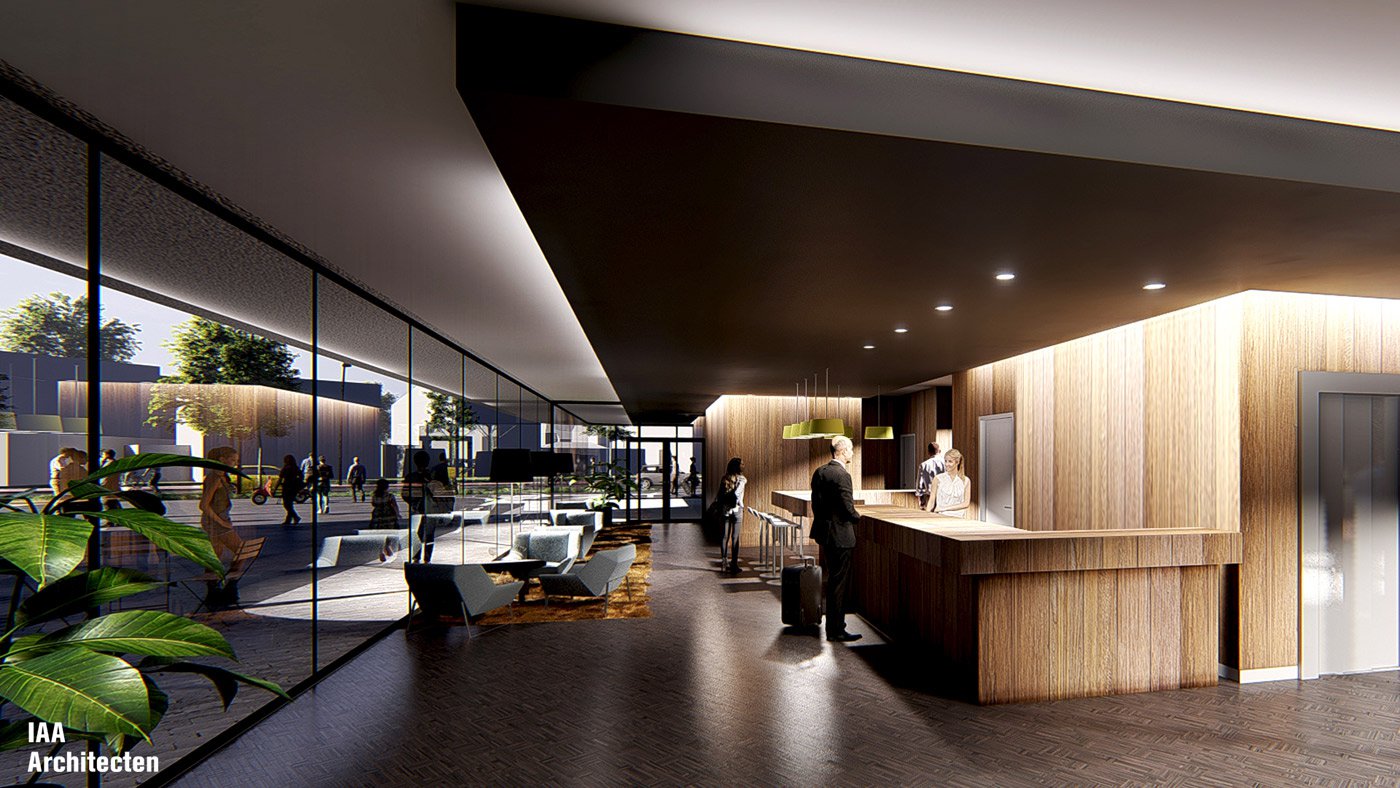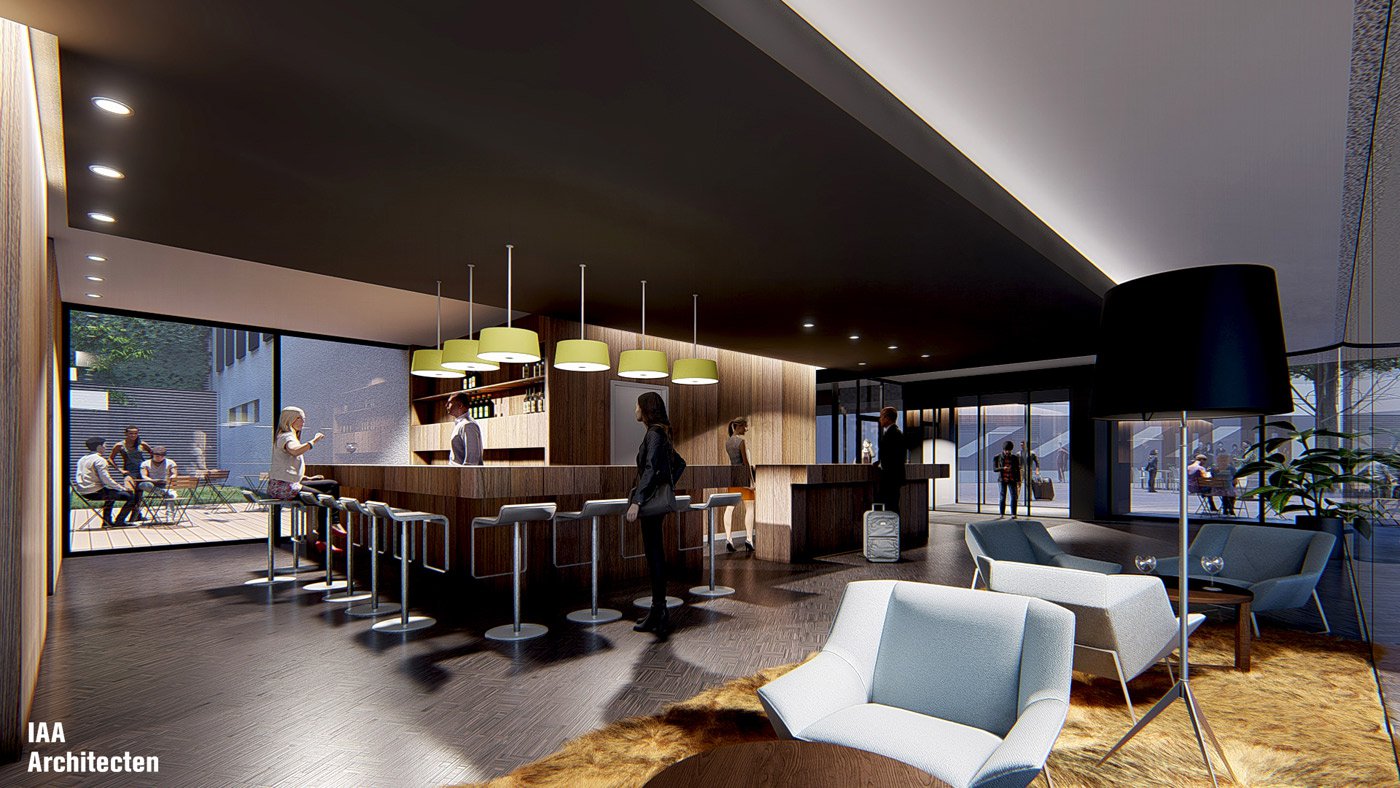 SUSTAINABLE BUILDING
The design is inspired by the Cradle to Cradle® philosophy as developed by William McDonough and Michael Braungart. This means that the Hotel am Theater will be built from recyclable materials and reusable components with a Cradle to Cradle® quality mark whenever possible.
The hotel is designed as an energy-neutral building. It is based on the use of geothermal heat and solar energy (PV panels) for heating and energy supply, but heat can also be recovered from waste water and used air. Furthermore, the hotel has a flexible, non-load-bearing layout, which makes a second life possible if the hotel use is no longer desired after 30 years.
A patio in the hotel provides an intimate, sheltered place for hotel guests to escape the hustle and bustle of the city. At the same time, the patio is used to collect rainwater for the hotel's grey water circuit. The green walls in the patio and on the street side are visually attractive to guests and passers-by, and also improve the urban microclimate and air quality.
On the roof of the split-level parking garage (3,715m² GFA) are flower-shaped solar panels that can provide energy for electric cars. On the ground floor of the garage there is a storage area for bicycles.