Festive completion facelift shopping centre Borne
On 7 November, Alderman Michel Kotteman and Commissioner Monique van Haaf performed the opening ceremony to complete the facelift of Borne's shopping centre. In recent years, IAA Architecten have been able to help in a step by step way, by redesigning the public space in the entire centre of Borne. Especially striking is the new, specially designed and manufactured grating gutter that symbolises Borne's coat of arms: the beehive.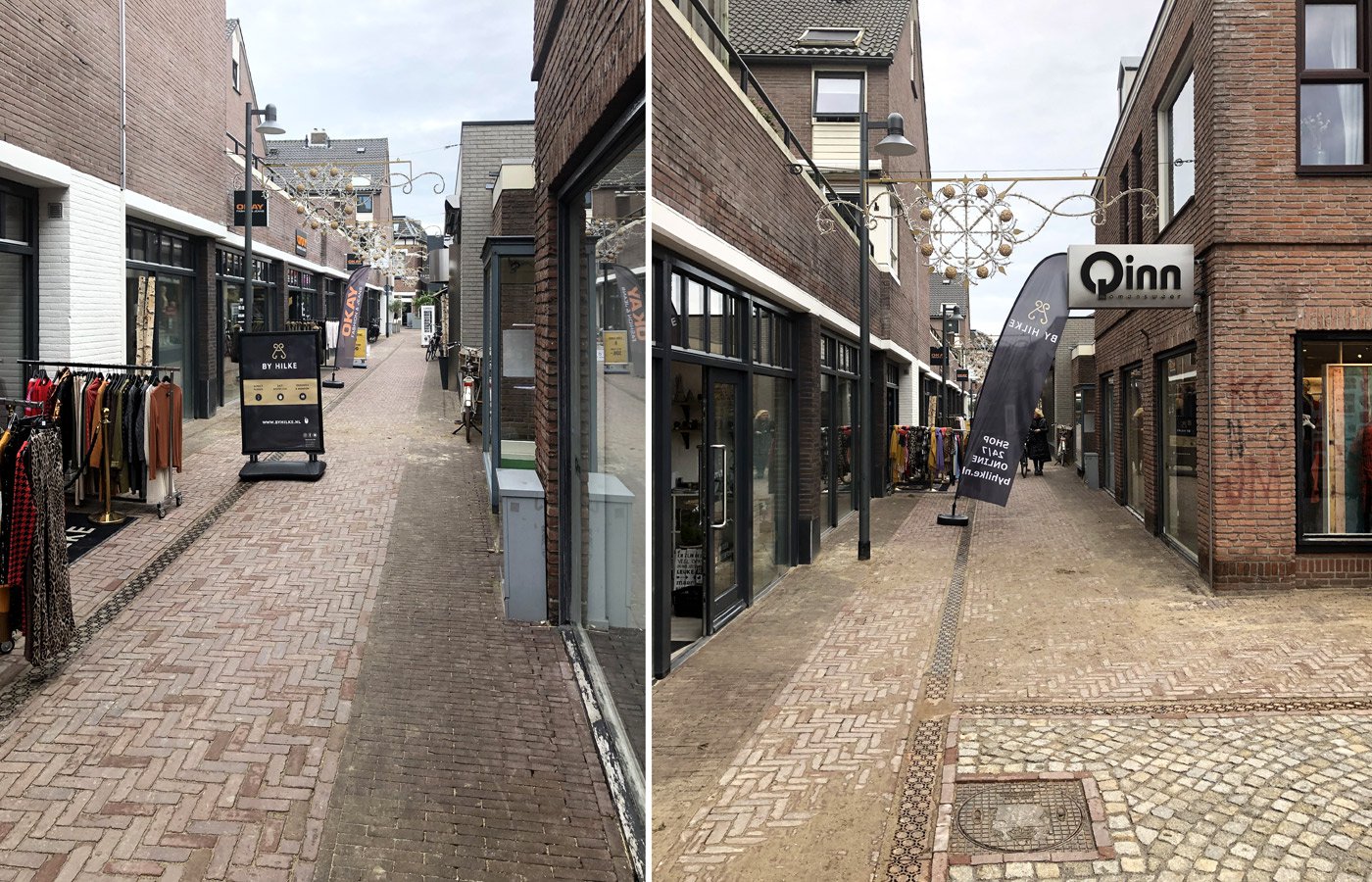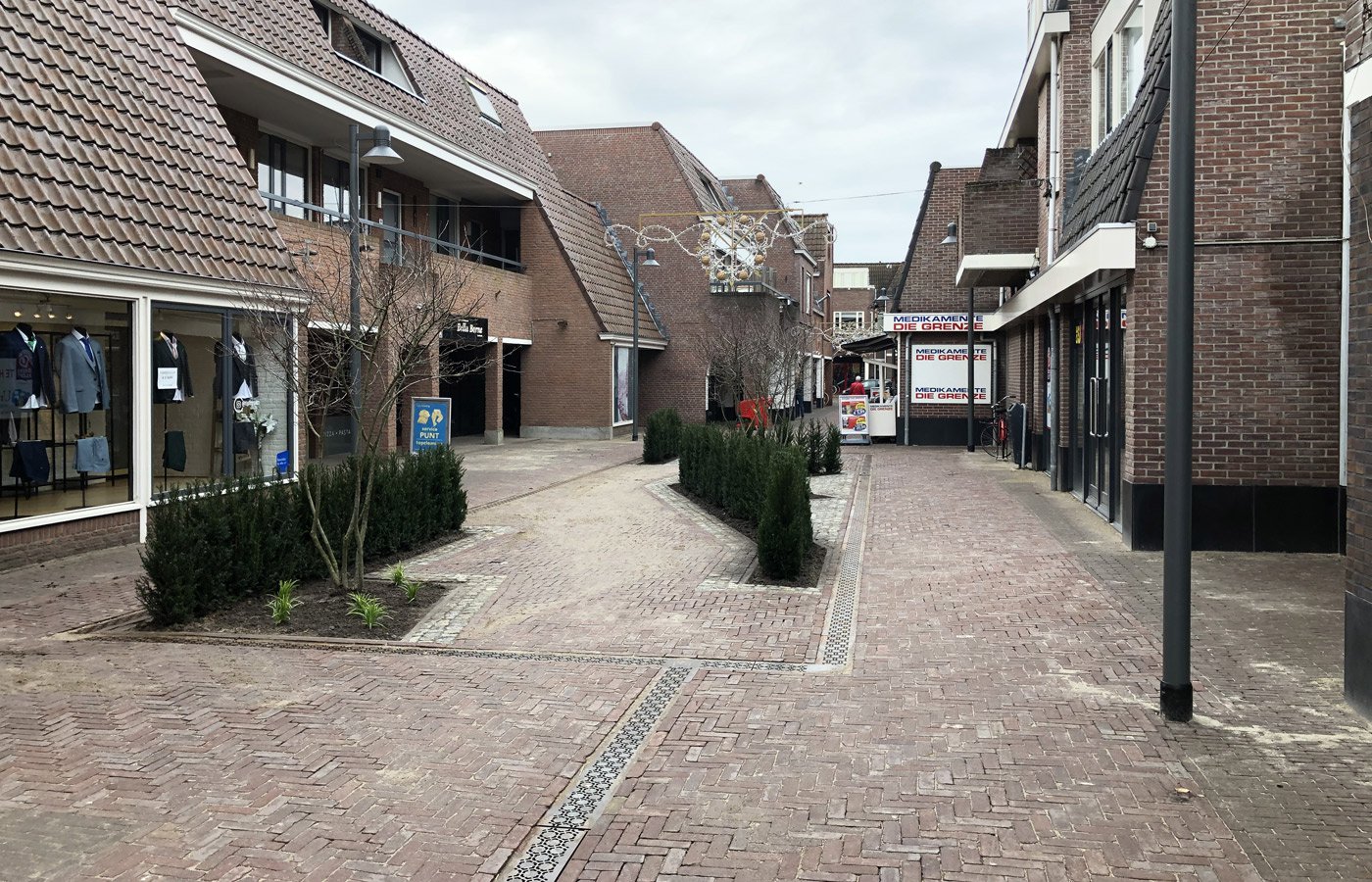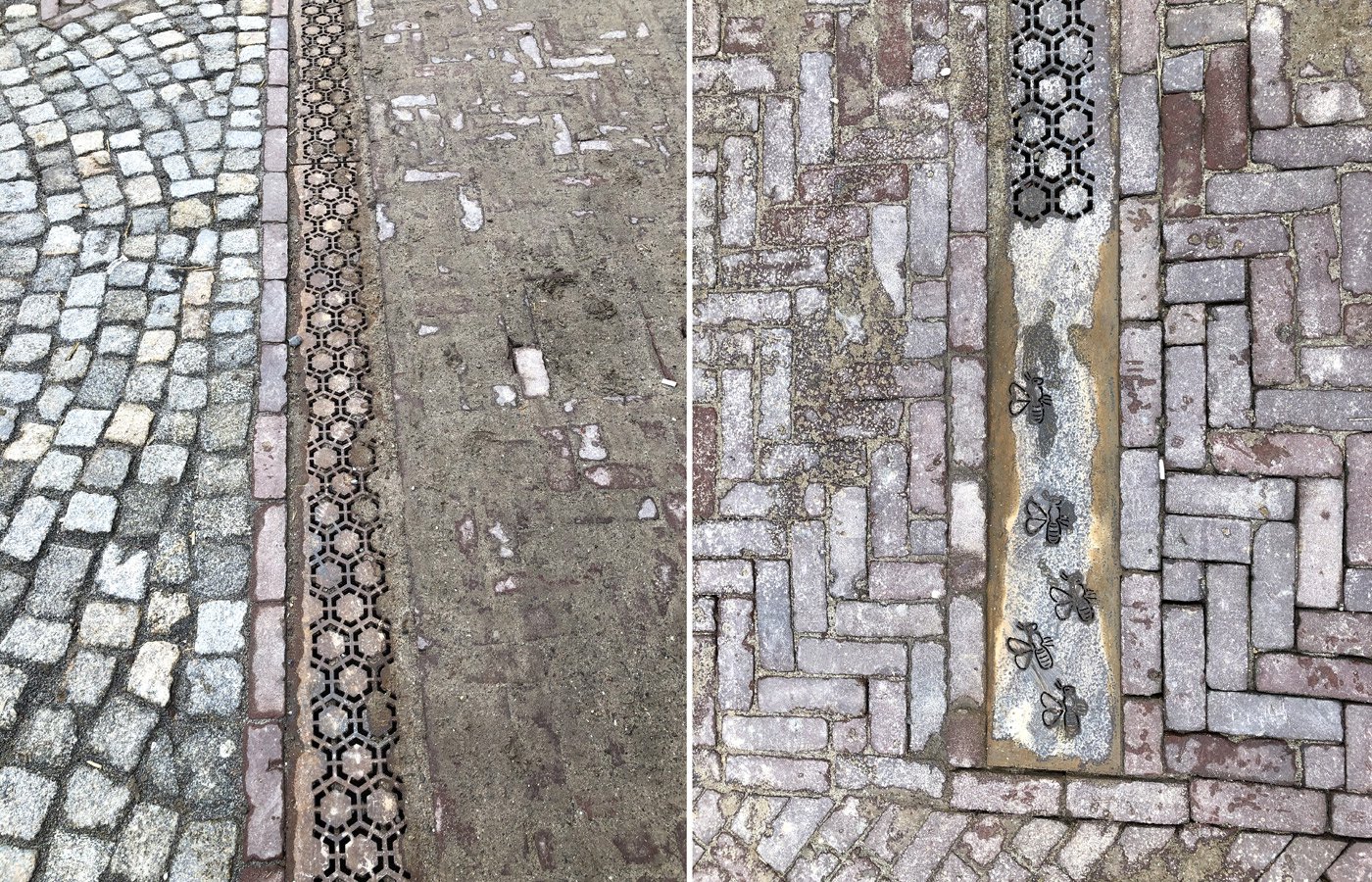 REVITALISATION BORNE CENTRE
Since 2009 the project Centrum Borne with the aim of creating an attractive and vital centre, has been underway. The past period, as one of the last phases, focussed on the shopping centre. Together with the entrepreneurs and real estate owners and with the support of the Stadsbeweging of the province of Overijssel and the pilot Spontane Binnenstad of Regio Twente, the village centre has been embellished. The property owners have renovated the facade of some 30 shop premises in the area of Bakkersteeg, Nijstad and Nieuwe Markt. Following on from this, the municipality redesigned the public space of the shopping centre.