Sale of residential plots at Milk Hall Enschede commenced
Last Monday, the registration for about 45 lots of residential buildings around The Milk Hall on the former Coberco site has started. Along the Boddenkamp and Raiffeisenstraat, mansions will be built, supplemented with town houses and semi-detached houses on the Raiffeissenstraat and Wybe Fijnjestraat. The urban plan and the image quality plan for the new building block were drawn up by IAA Architecten, Department of Urban Planning and Landscape.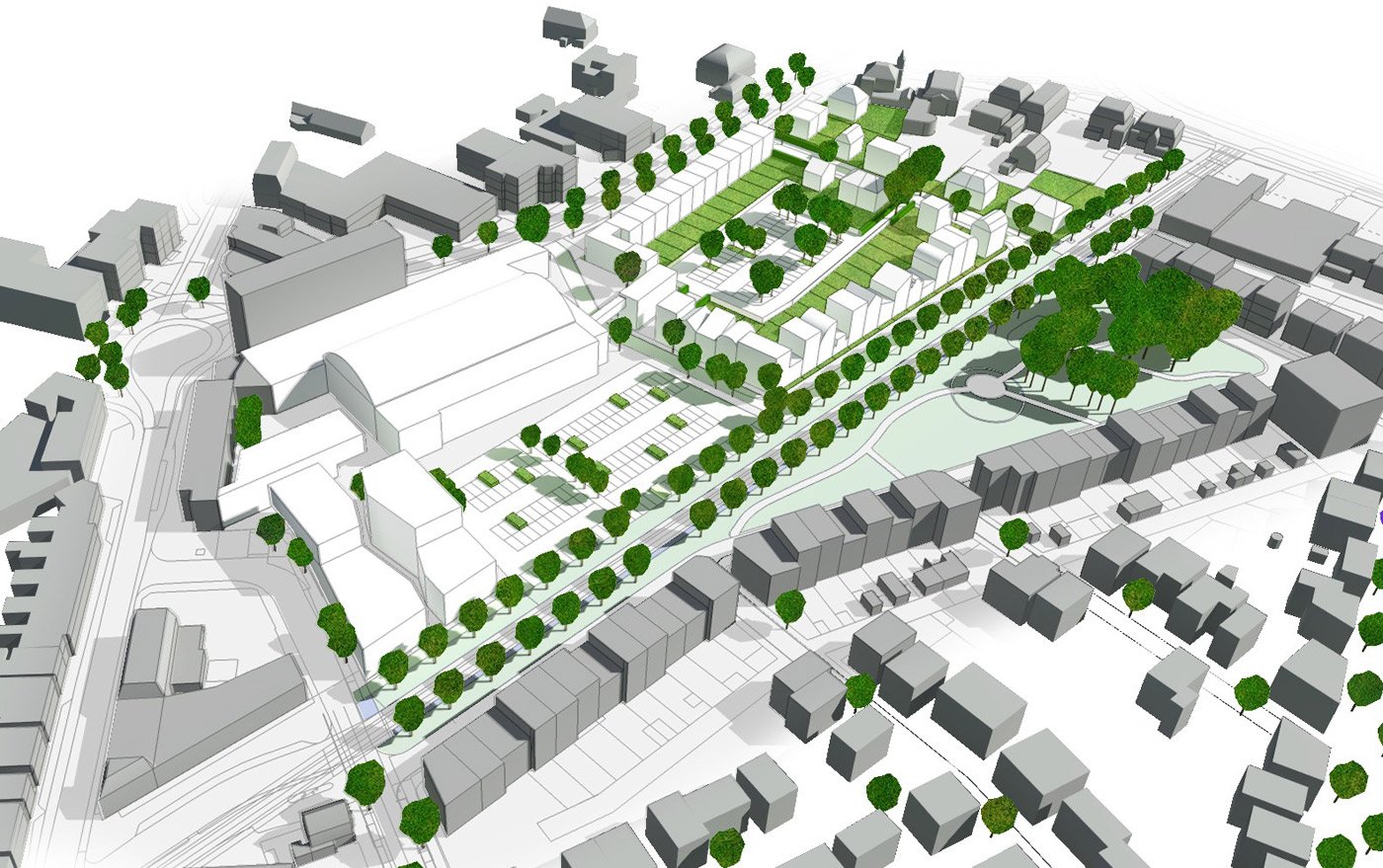 REDEVELOPMENT COBERCO SITE
Adjacent to the former milk factory, one can build according to ones own wishes. Lots ranging from 150 to 600 m² are intended for mansions. Opposite these are the lots for the construction of town houses and semi-detached houses.
The mansions are built in a continuous manner, with relatively high ceilings on the ground floor. The buildings may be built in several layers along a mandatory construction line. This creates an urban wall, both on the side of the Boddenkamp park and on the Raiffeisenstraat. However, the image is always different because the buyers are given complete freedom of choice in height, colour and materials. This also applies to the width of the buildings, which reinforces the variation.
New contemporary villas will be built at The Milk Hall, adjacent to the existing city villas along the Hengelosestraat up to the corner of Hengelosestraat and Raiffeisenstraat. This gives the extension of the Wibo Fijnjestraat an allure of large houses on spacious lots with room for greenery. It is possible to combine two lots for semi-detached houses to create one large villa.