Residential development on former military airport Twente
Prins Bernhard Park
Prince Bernhard Park is part of former military airport Twente, developed during the Second World War as Fliegerhorst. The now forested area contains a number of characteristic officer houses, an officers' mess and a few small buildings which in those days were built to resemble Twente farms. Area Development Twente (ADT) - a collaboration between the province of Overijssel and the municipality of Enschede – has the ambition to transform this 10 hectare terrain into a residential area.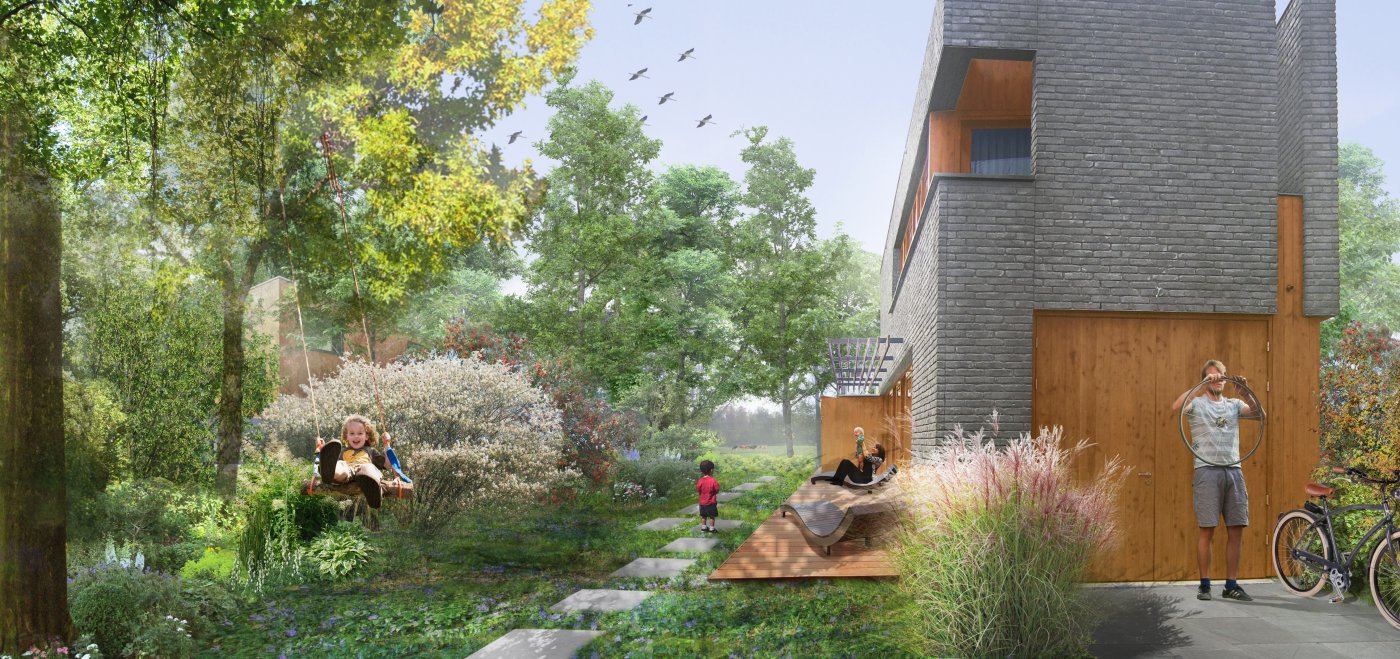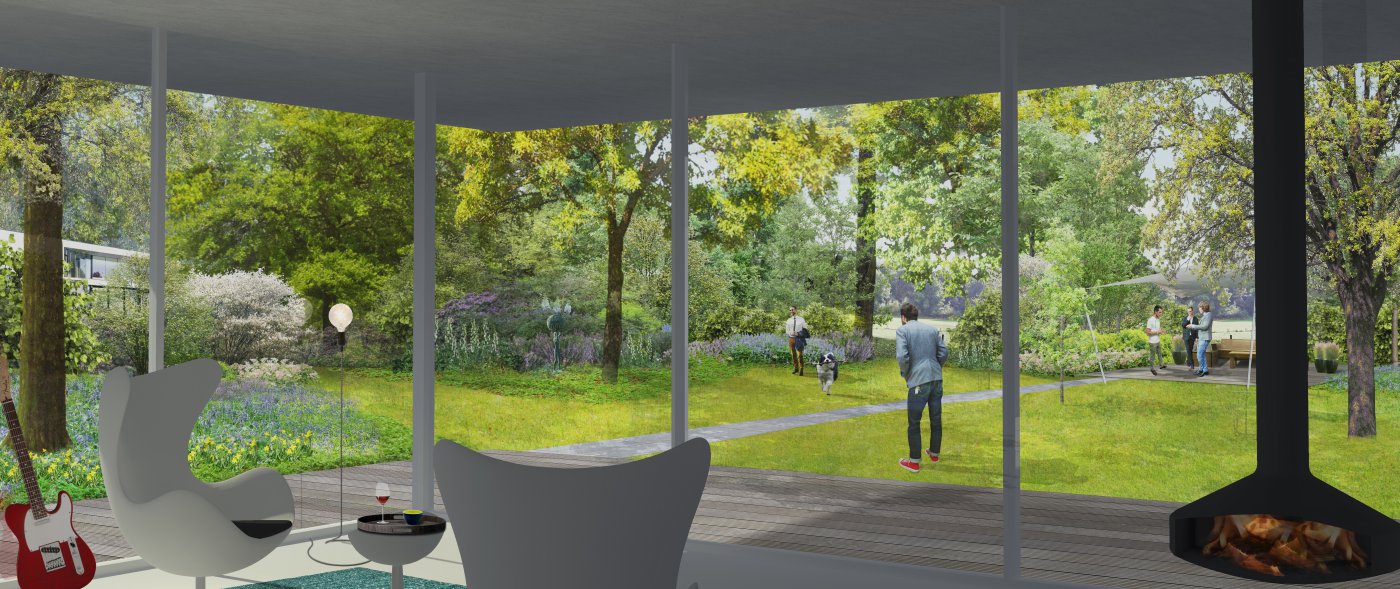 IMAGE QUALITY PLAN FOR PRINCE BERNHARD PARK IN ENSCHEDE
The purpose of redevelopment is the realisation of a unique living environment. The existing historical buildings will be integrated and there is space for a few dozen land plots. The starting point for development is to preserve the valuable scenic and cultural-historical qualities. To achieve this, an image quality plan has been drawn up.
This document is the result of an extensive process of identification, landscape and market research. During intensive collaboration in workshops, ADT's ambition was translated into an urban plan (by the municipality of Enschede design department), a landscaping plan (by Buro Lubbers) and an image quality plan (by IAA Architects). Together, these three plans form the starting point for the new development on Prince Bernhard Park.
The image quality plan is composed of three parts:
the location and history of Prince Bernhard Park
a translation of the urban and landscape plans
the preconditions for expanding existing constructions (building on forest and periphery plots)
The image plan is also included in the urban plan, in order to legally capture the existing and future quality of the area, together with the development plan.