Redevelopment Thedingsweert site completed
In Kerk Avezaath near Tiel lies 's Heeren Loo's small residential care park Thedingsweert. People between the ages of 19 and 35 with a mild to severe mental handicap live here. The demolition of the centrally located building and some outbuildings offered the opportunity to design an attractive residential garden for various activities. In the meantime, the car-free layout of the site has been completed and the space will have a different colourful appearance each time of year.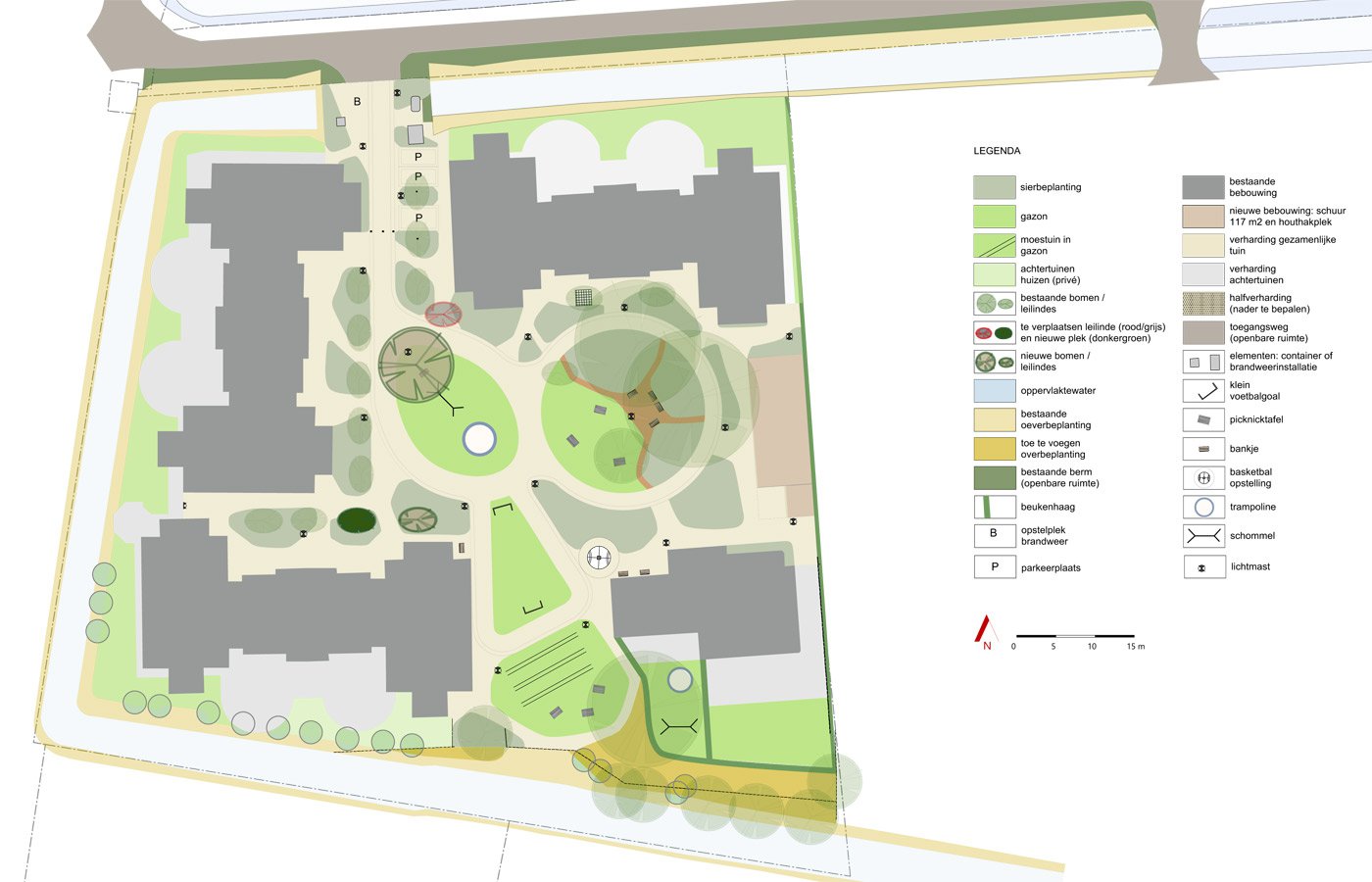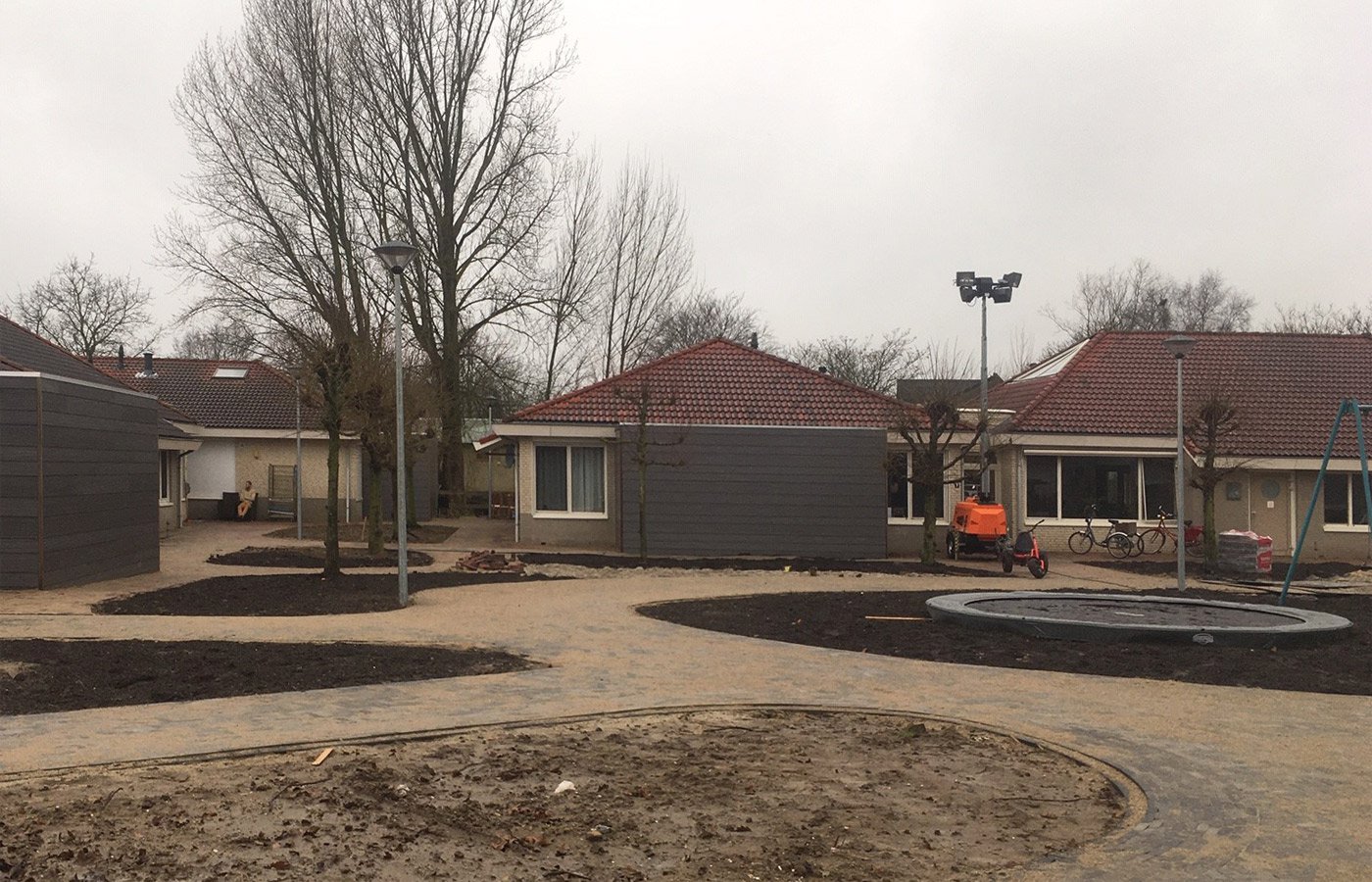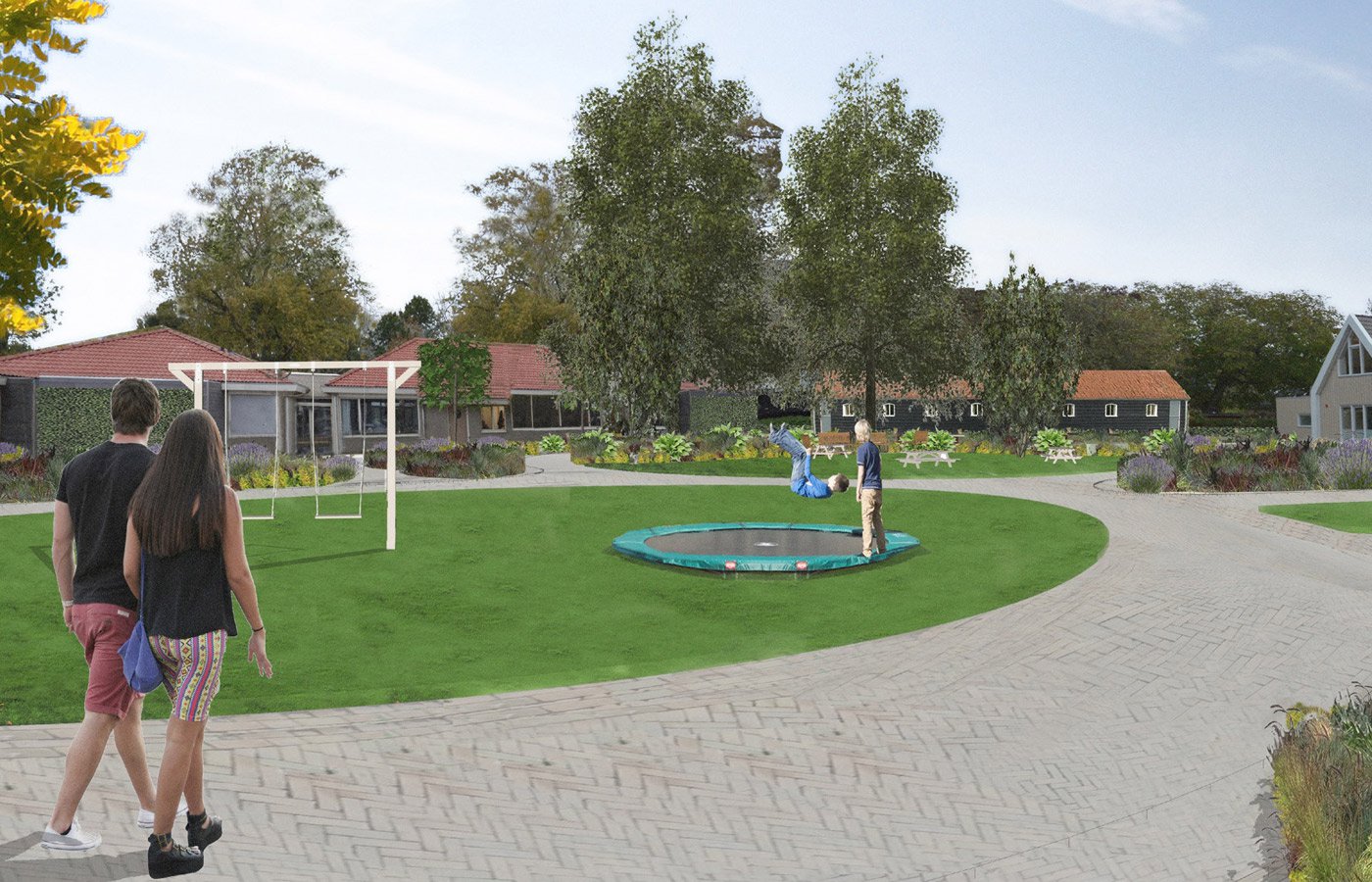 THE SHARED YARD
The garden is decorated with continuous pavement from facade to facade, without (visually) shielding the private space in front of the houses. The paving is interrupted by larger and smaller 'islands' with different types of vegetation and creates a more open, playful character with a soft feel.
The larger islands have a special function: they accommodate trees, shrubs and perennials, serve as a playing or football field, contain a vegetable garden or form a private place where one can sit quietly. In the shade of the (existing) trees, a bordered, private sitting area has been created. The swing and trampoline are located on a spot with a good view from the various buildings.
The smaller islands are mainly meant to accompany or shield the activities. For example, they close off parts of the pavement for cyclists or take away the view of parked bicycles in front of the houses. The vegetation here consists of different types of ornamental grasses, shrubs and perennials.
The central area is accessible for emergency services so that all buildings are easily reachable in the event of an emergency.