Stage staircase Pulse Berlin
In front of PULSE BERLIN's atrium, a sculptural staircase has been designed that not only connects the ground floor with the first floor, but also invites to meet, to see and to be seen. Moreover, it is a staircase that provokes movement as opposed to taking the elevator. In addition to a straight staircase that offers the shortest connection, there is a second staircase on the other side. Both give access to different terraces and levels. These provide various types of places to stay, such as a grandstand suitable for presentations and lectures, seats to gather for a meeting or a mobile workstation at the integrated table.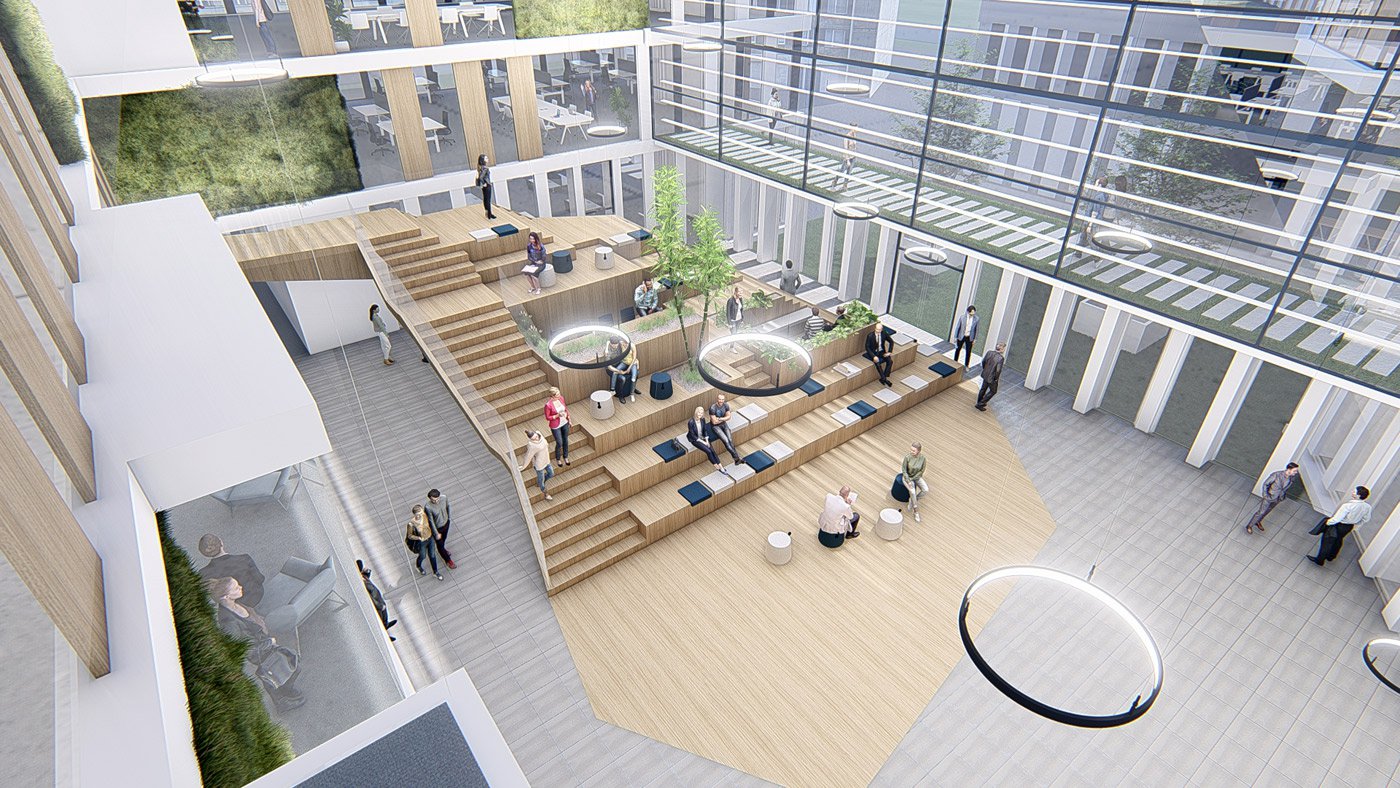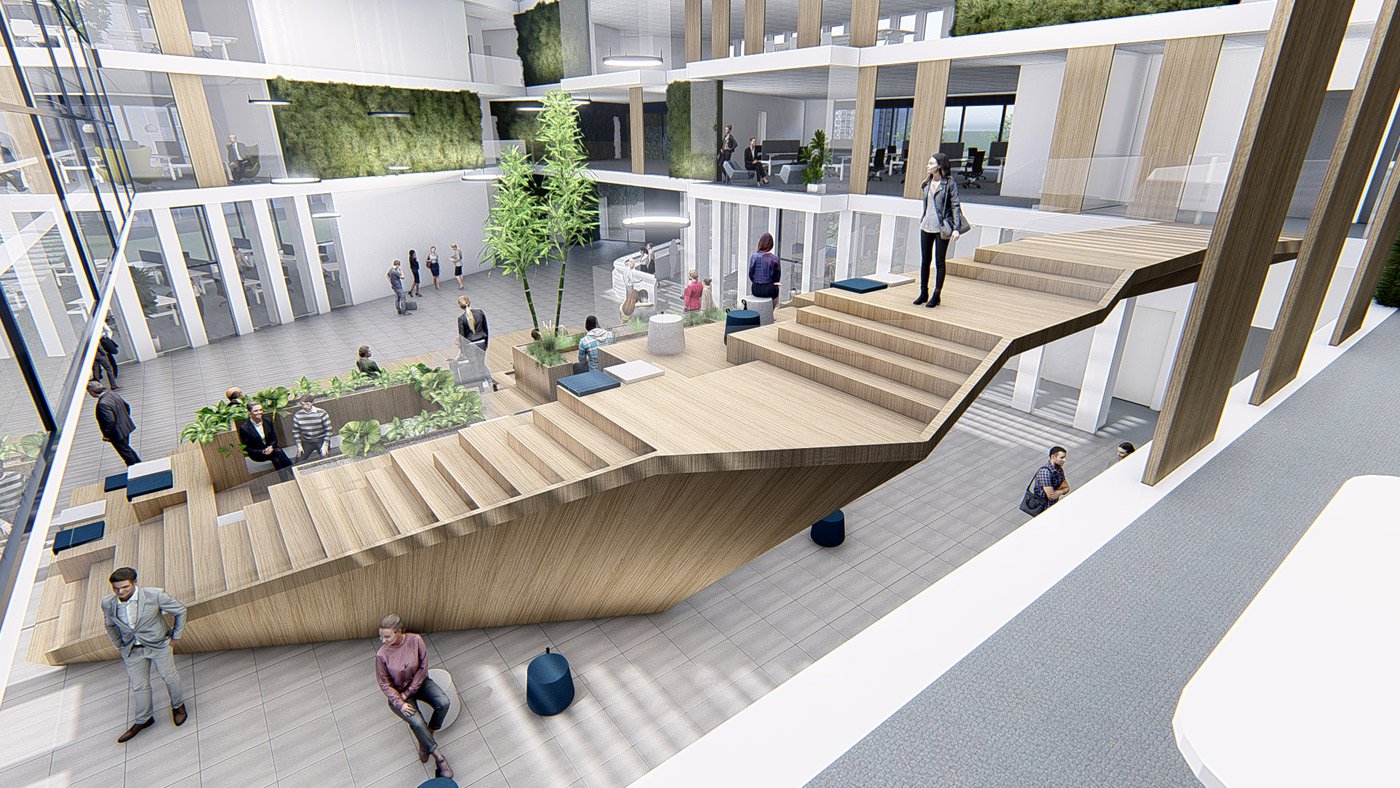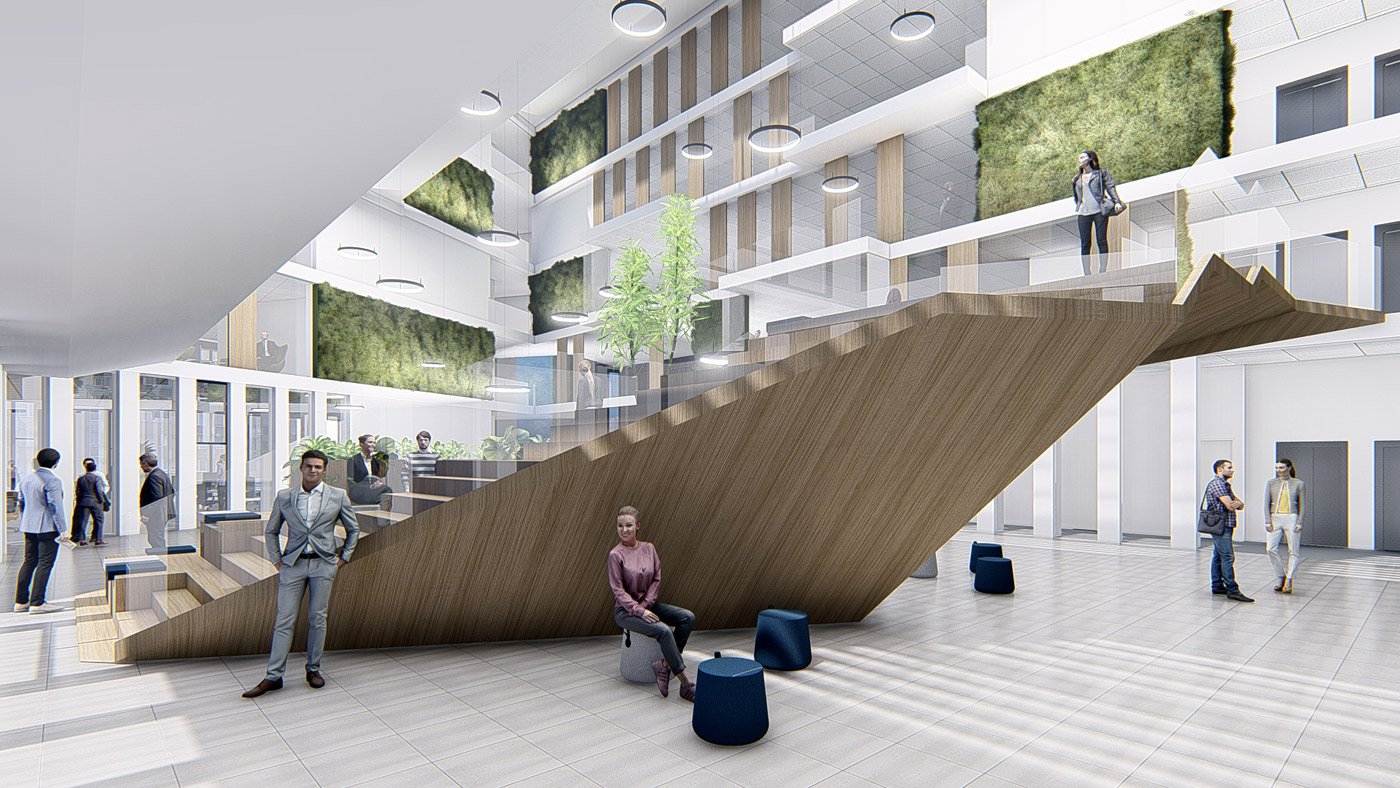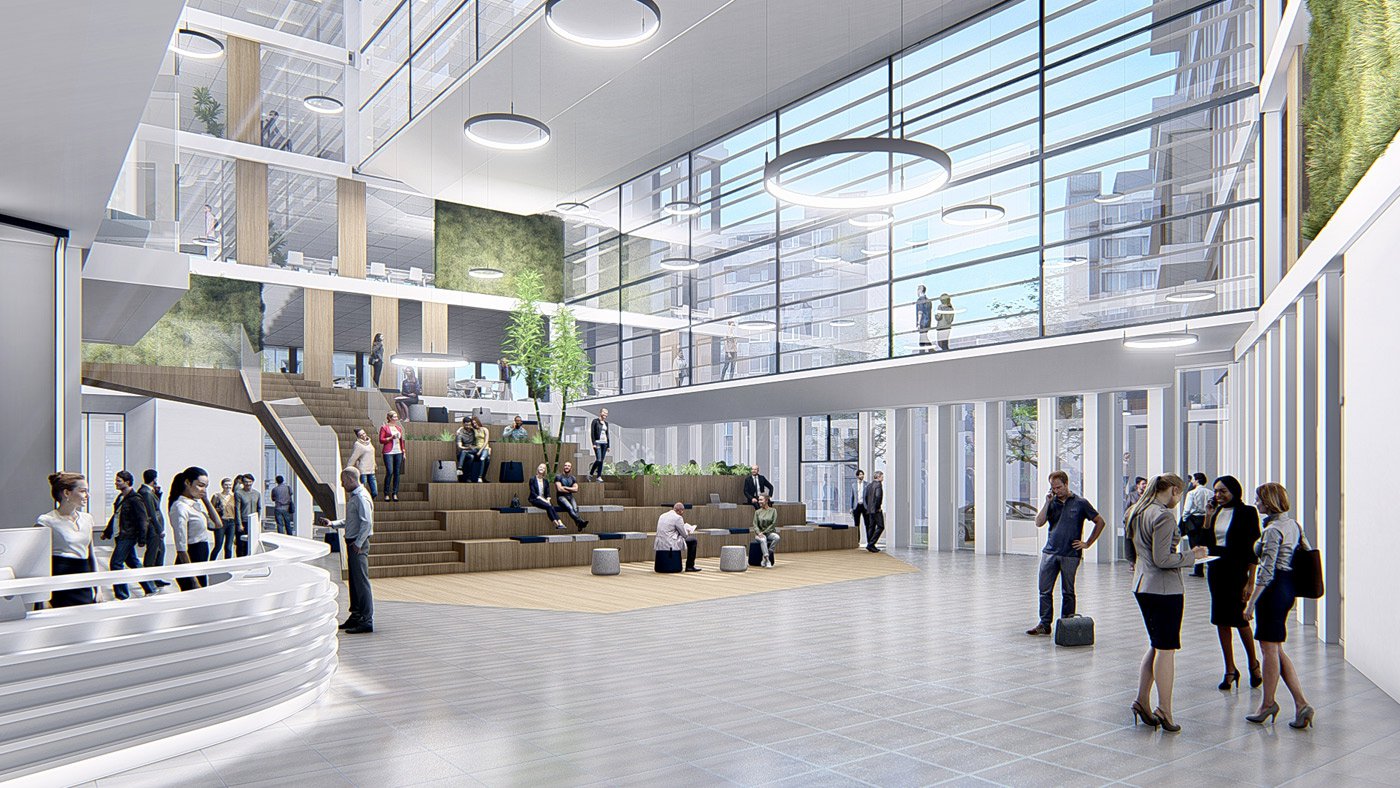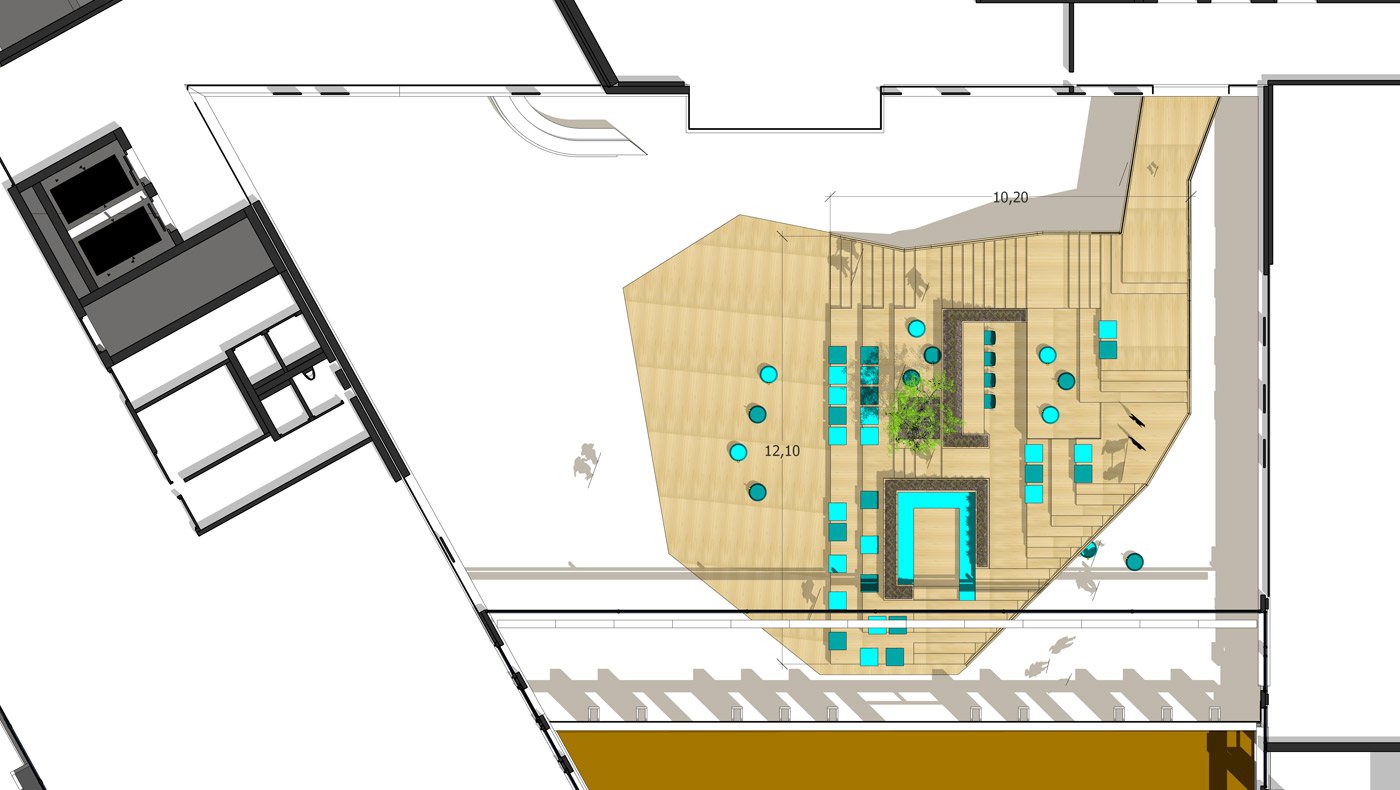 STAIRCASE EMPHASIZES GREEN CHARACTER
The staircase is made of bamboo and is bordered by hard glass panels for the safety of the users. Furthermore, planters and a tree are part of the staircase. They emphasise the green character of the building.