Coherently improving spatial quality
Erve Giegink
Erve Giegink is located just outside of Borculo, to the northwest of the historic city centre. The plan area includes the yard and adjacent farmland, meadows and wood stands. The area lies along the historical connection between Borculo and Lochem. The south side is bordered by the Berkel. The municipality of Berkelland has drawn up a development vision with principles for Erve Giegink, IAA Urban Planning and Landscape has drawn up a development plan, an image quality plan and an allocation plan. The central task is to improve the spatial quality of landscape and buildings in a coherent manner.
SMALL-SCALE HOOF LANDSCAPE
The two most important starting points for the development of the landscape are, on the one hand, the restoration of its historical structure and, on the other hand, the creation of a better connection between the landscape and its surroundings. This can go hand in hand with the enhancement of the natural character of the Berkel and the realisation of a retention area and fish ladder. The new Berkel zone will become a logical part of its surroundings. The relationship between the new zone to be developed and the old landscape is experienced as a natural whole. The relationship between Borculo and the surrounding small-scale hoof landscape will also be restored in this. Erve Giegink will again become part of this small-scale landscape. This will also enhance the area's recreational qualities.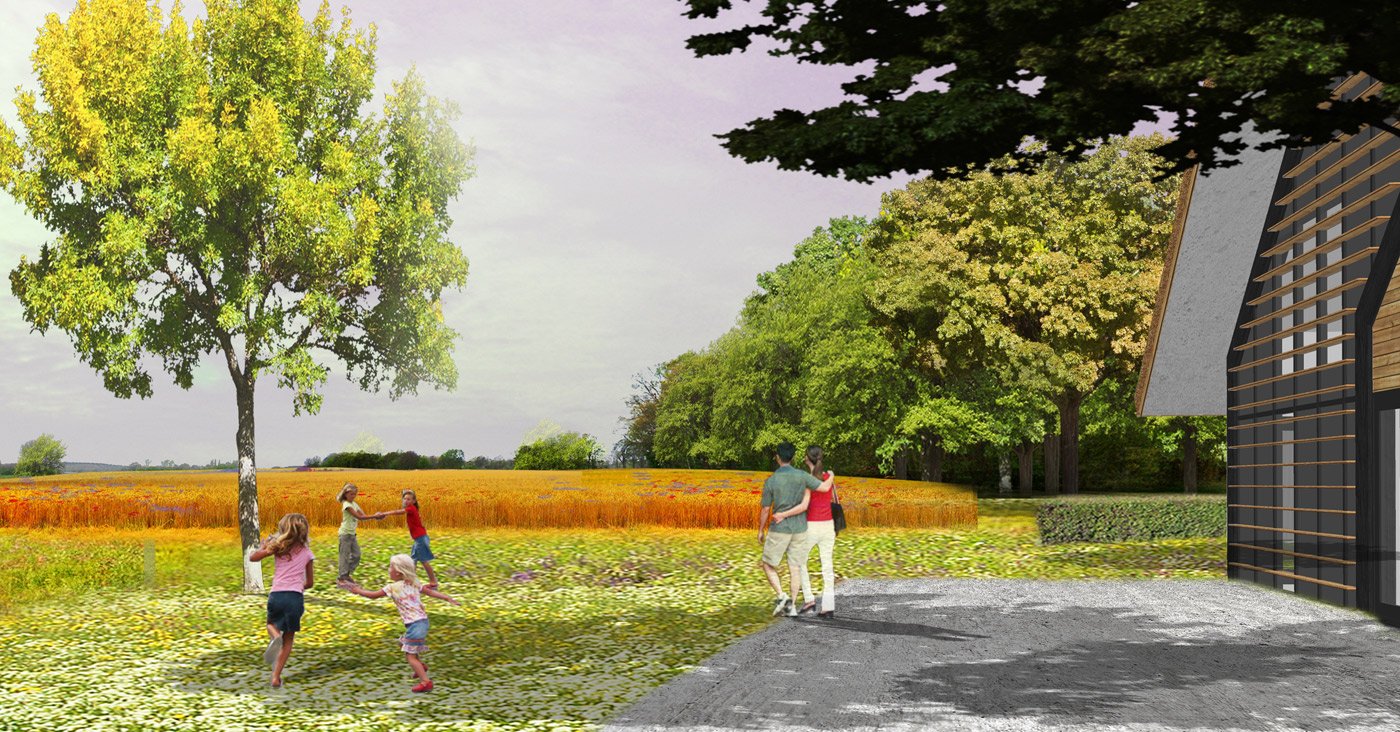 New yard with buildings
The buildings are two houses on the former yard and a manor. The physical quality of the existing buildings is very poor. This makes it impossible to reuse the current buildings. The demolition of the existing buildings creates space for a new yard, consisting of two new houses with an outbuilding. This includes a hierarchy of buildings with a recognisable main building that is characteristic of the yard.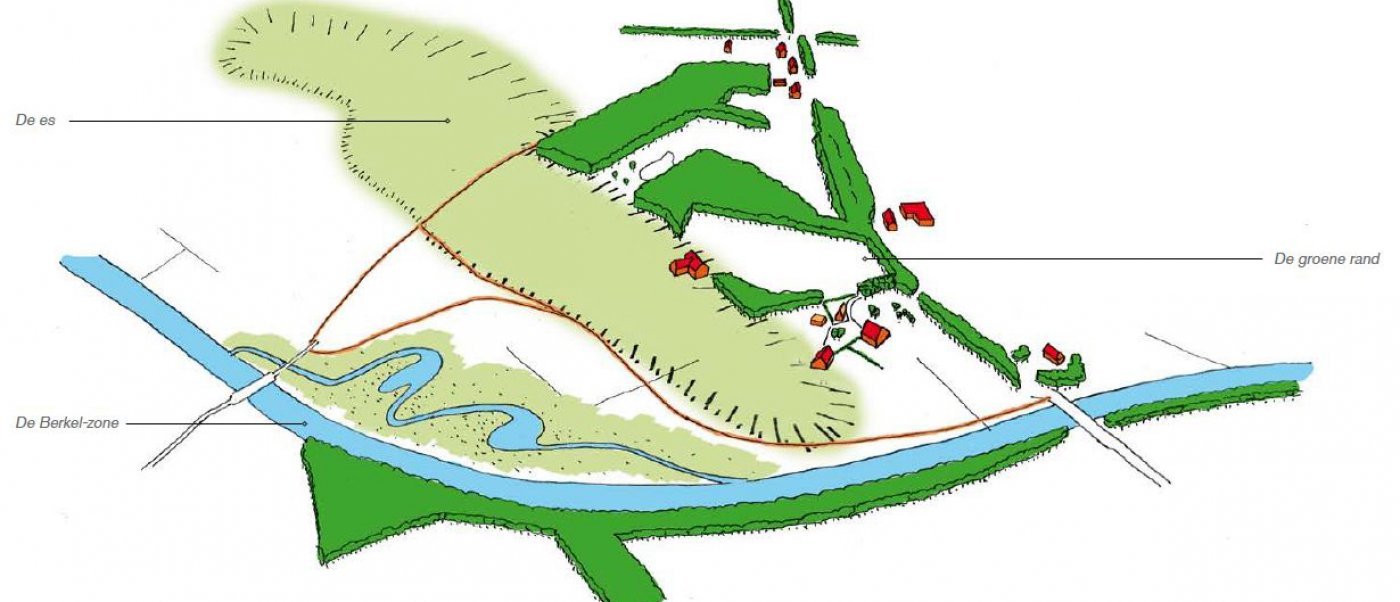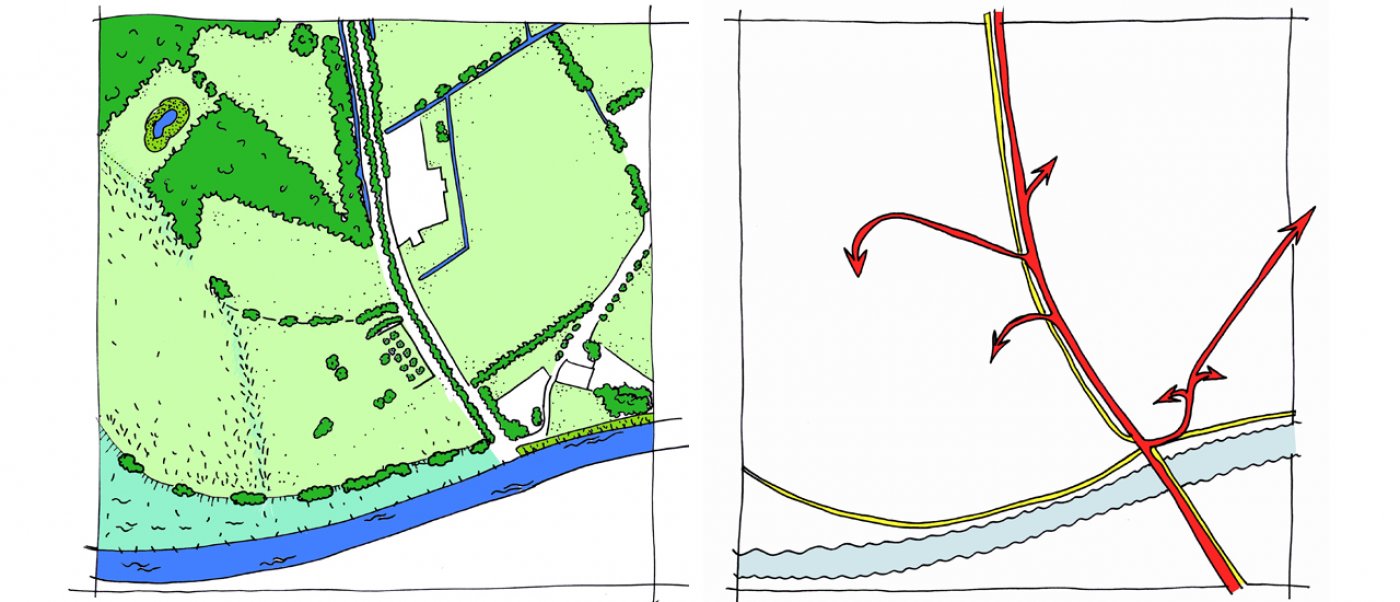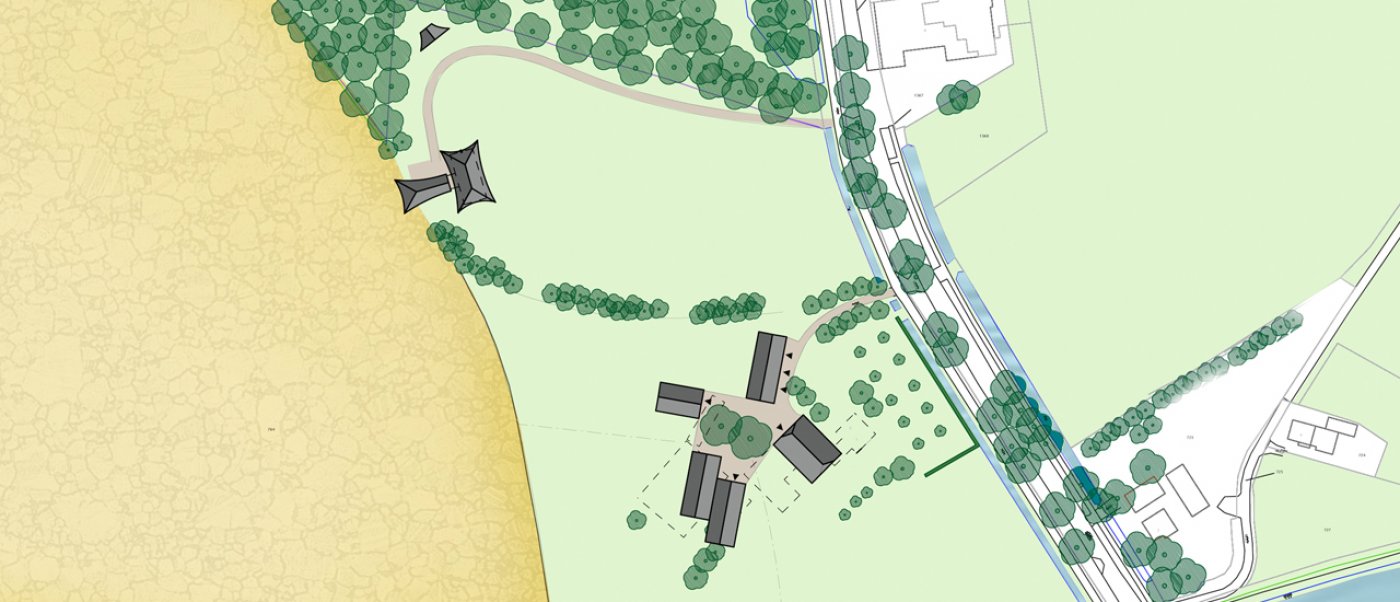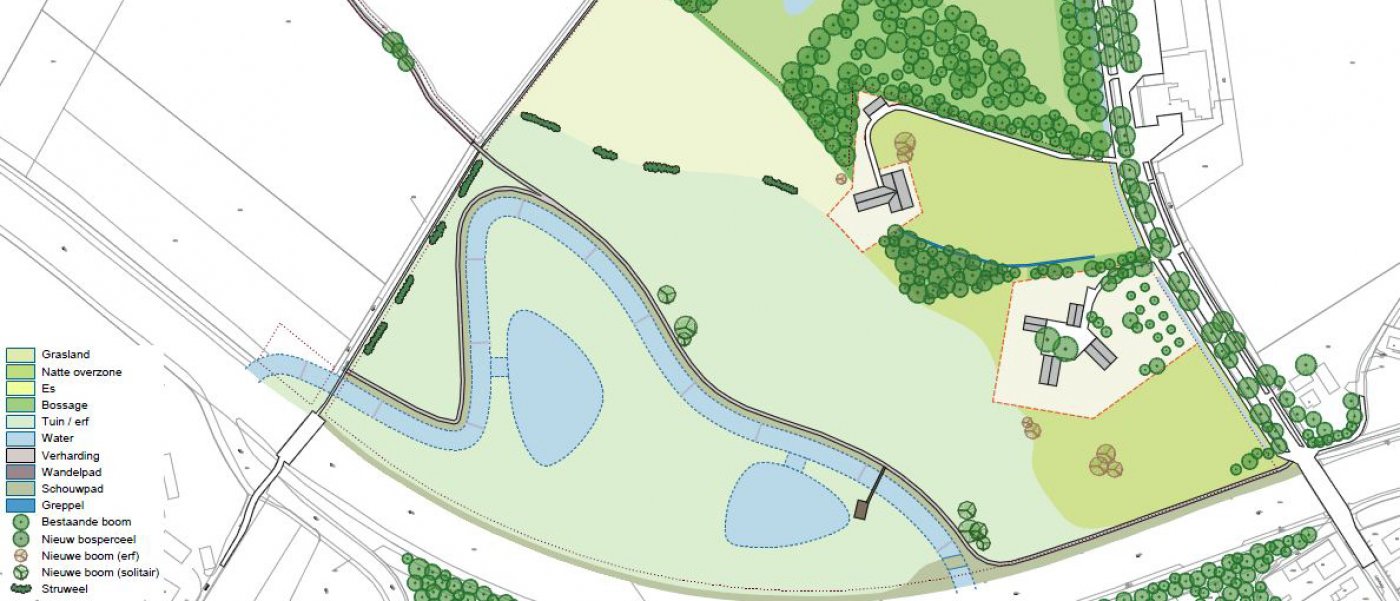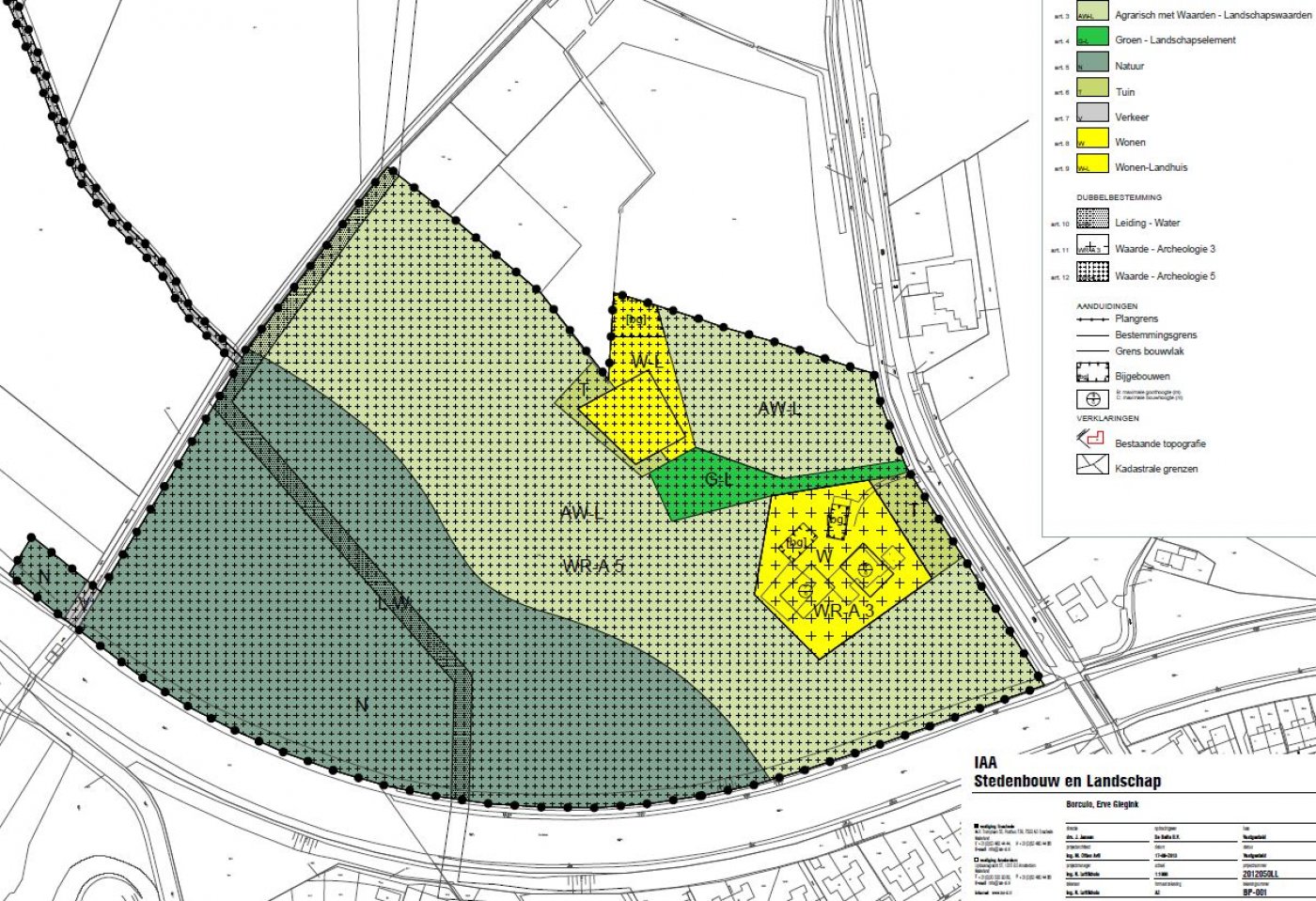 The manor is a new element within the plan area and strengthens the manor character on the north side of Borculo. It is situated in a new landscape chamber, with its informal side facing the field.