All essential care in a monumental hospital
Outpatient Care MST Oldenzaal
In 1895, the Franciscan sisters opened a small 10 bed hospital on the Zuidwal in Oldenzaal called Heil der Kranken (Salvation of the Sick). The property soon became too small and in 1918 the hospital moved to a new building on the Prins Bernhardstraat. In 1930, this neo-Gothic building was expanded for the first time and over 20 years later, a modern sleeping ward building was added. In 1979 and 1992, two wings were added at the back, creating a building with a courtyard.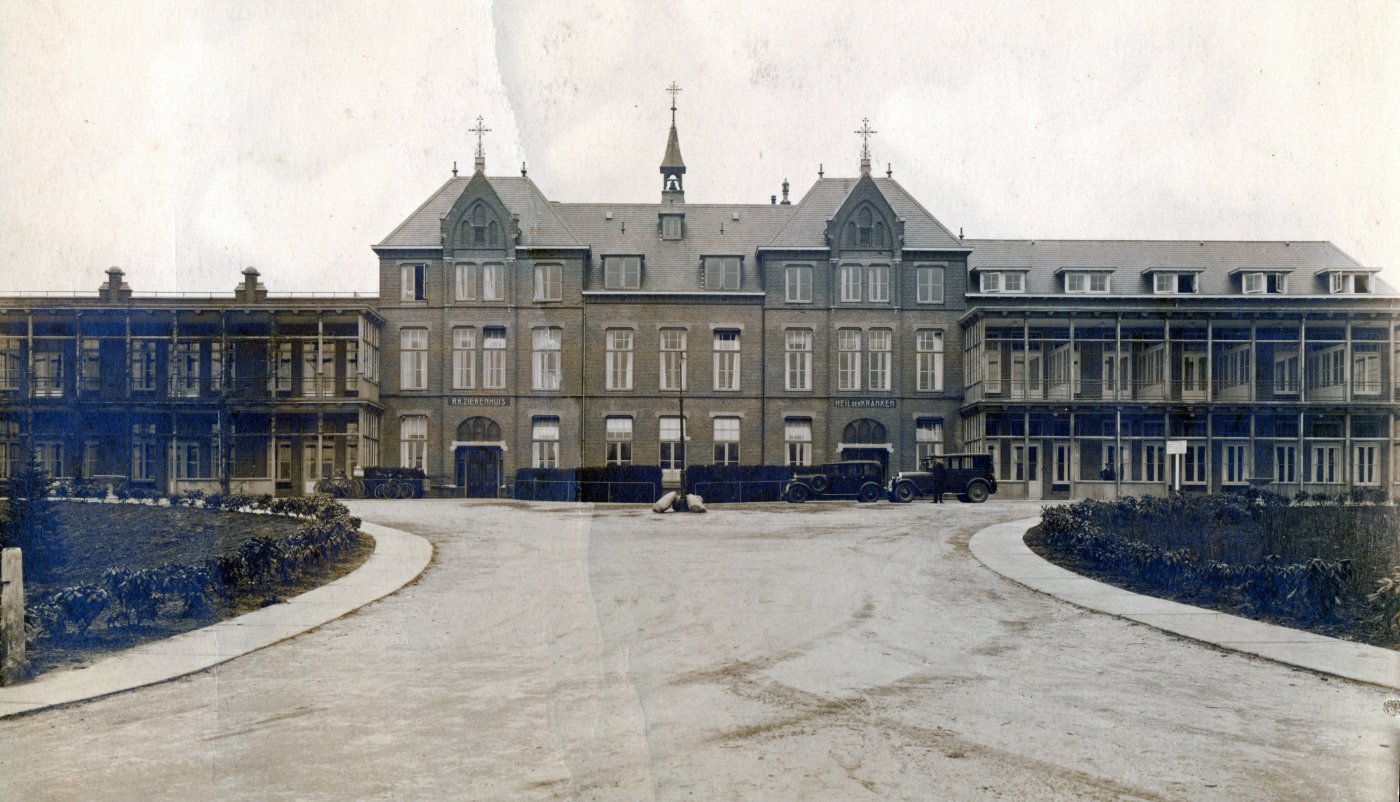 Modernisation instead of new construction
In 1995, the Oldenzaal hospital became part of Medical Spectrum Twente (MST). Since then, consideration has been given to the replacement of the outdated hospital by a new construction, but eventually these plans expired due to the declining number of patients. MST decided to modernise the building into a centre for outpatient care and treatment and for acute care, with the care area of Oldenzaal and Northeast Twente. The emphasis became day care and short stay.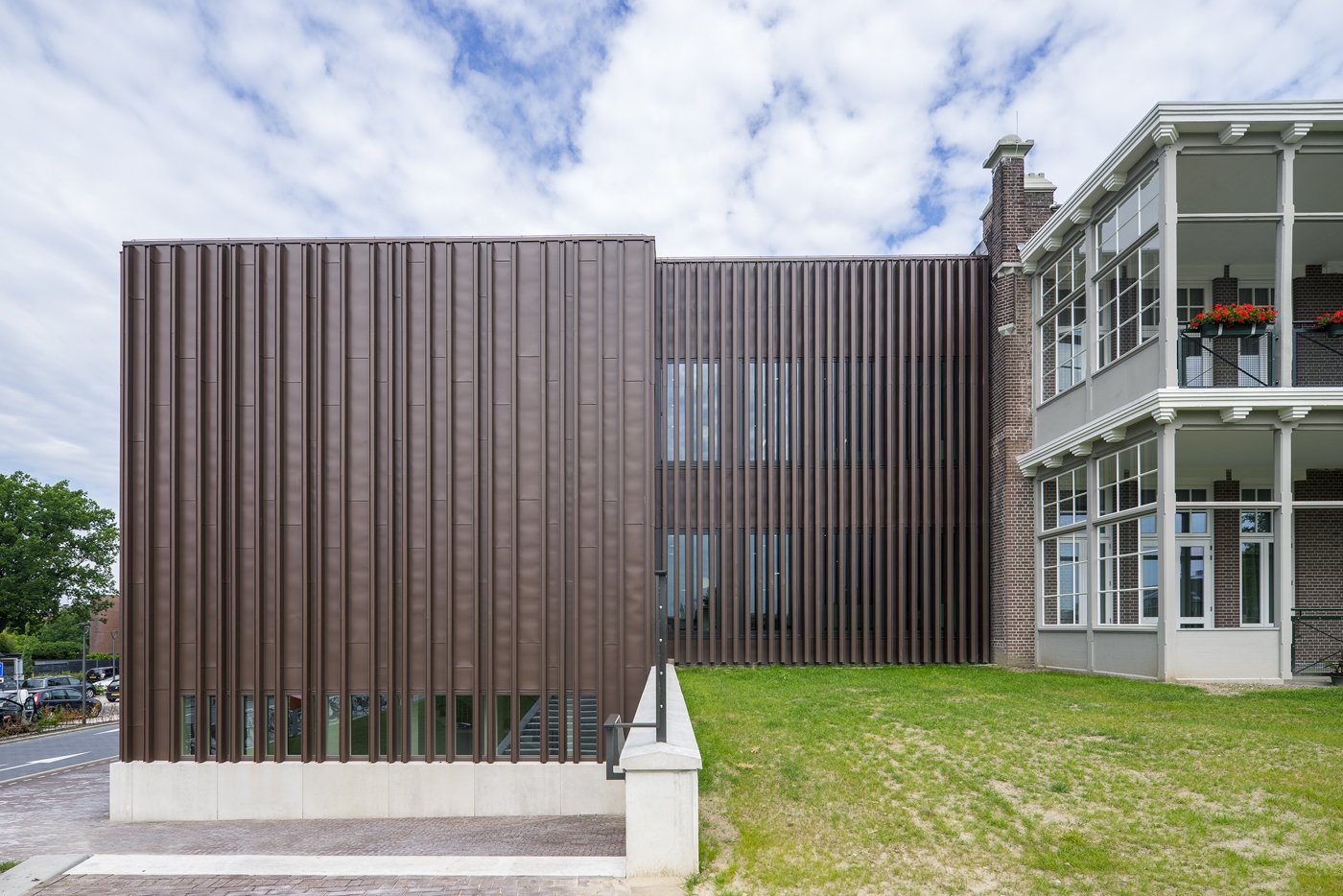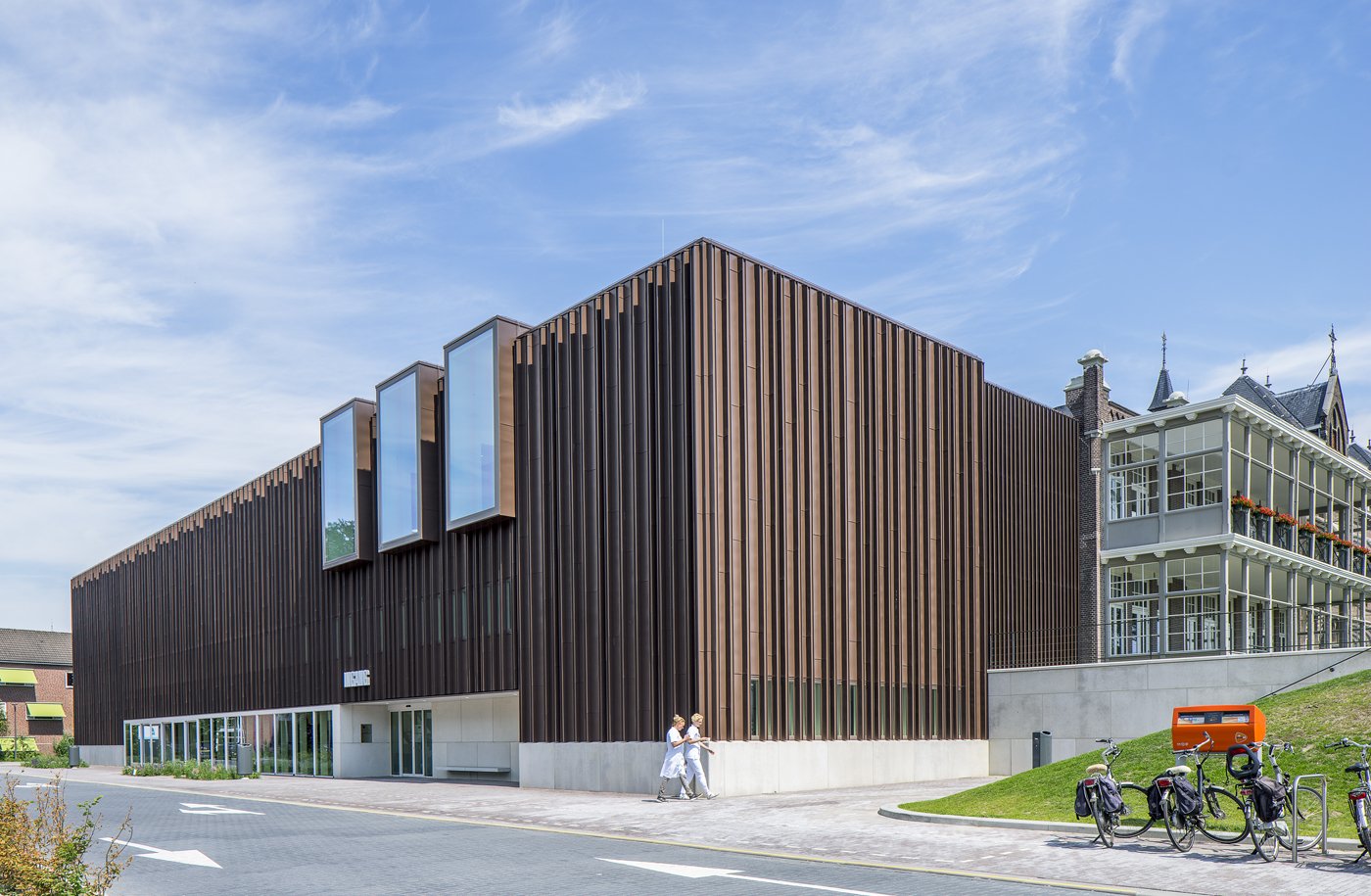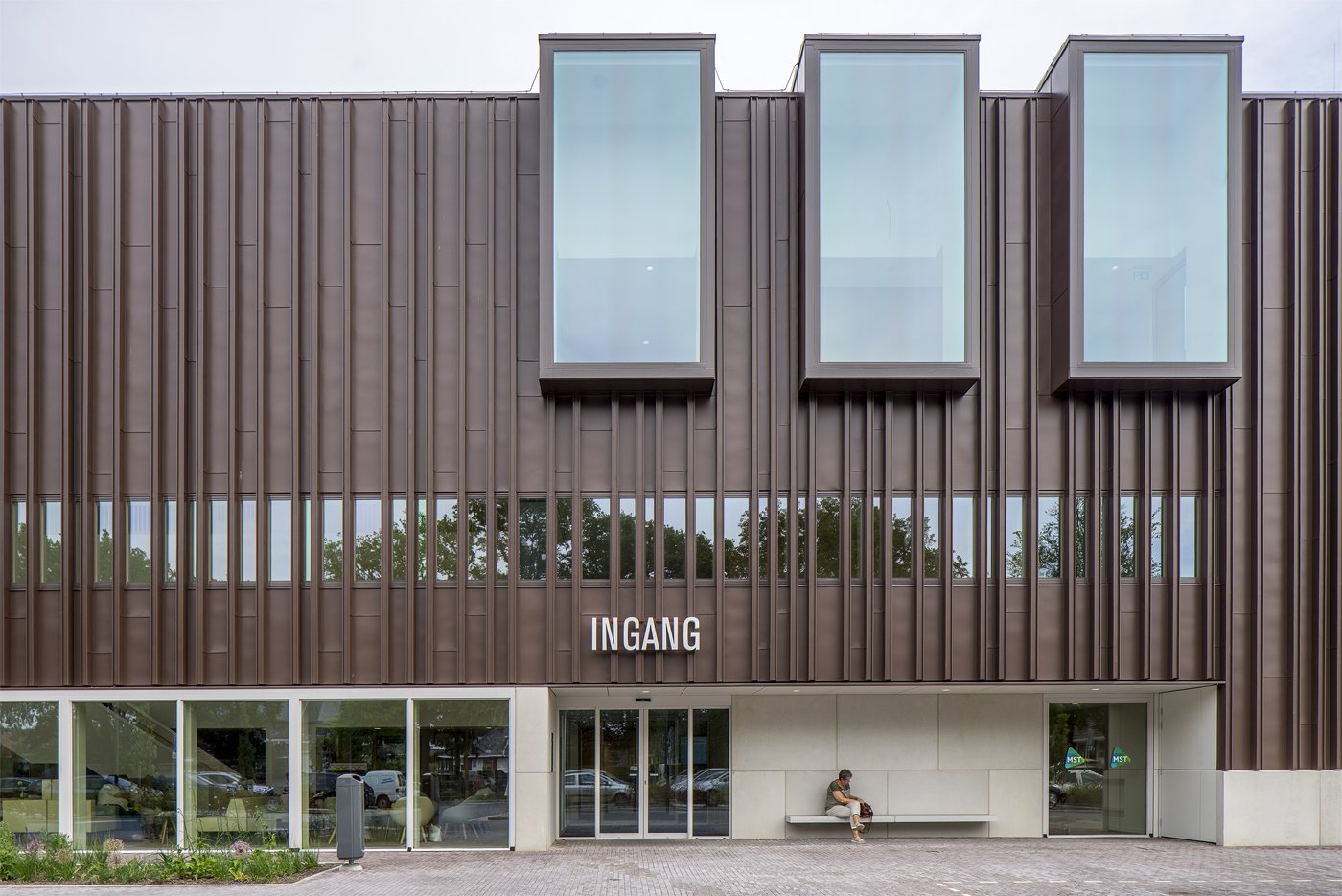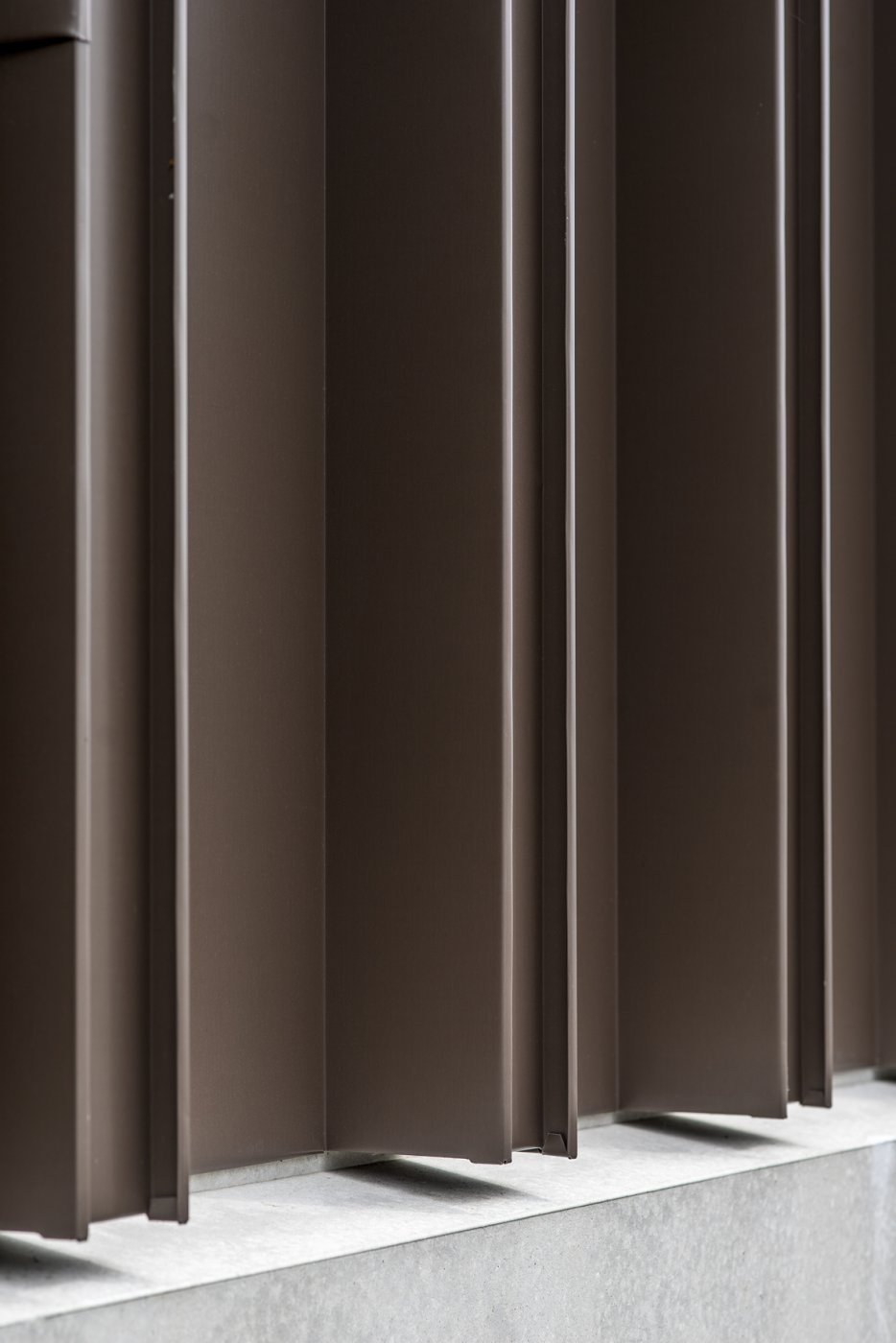 MODERN AND COMPACT BUILDING
The hospital has been adapted to the most modern standards and has become more compactly proportioned. From the inside, it is only recognisable by authentic details like the stained glass windows and the old stairways. On the outside, the veranda's of the neo-Gothic part have been restored to their former glory and, after renovation, the chapel has been taken into use as a meditation room. The former cellar and basement floor have become the ground floor and the former ground floor became the first floor. There are a total of three floors with counters and waiting rooms, as well as consulting, treatment and surgery rooms.
As part of the renovation, the unnecessary sleeping ward building was demolished to accommodate a modern entrance hall with atrium, restaurant and lobby. The hall connects the different floors of the complex. The demolition also provided room for the parking spaces to be moved from the front to the entrance side. A scenic, green décor completes the new picture.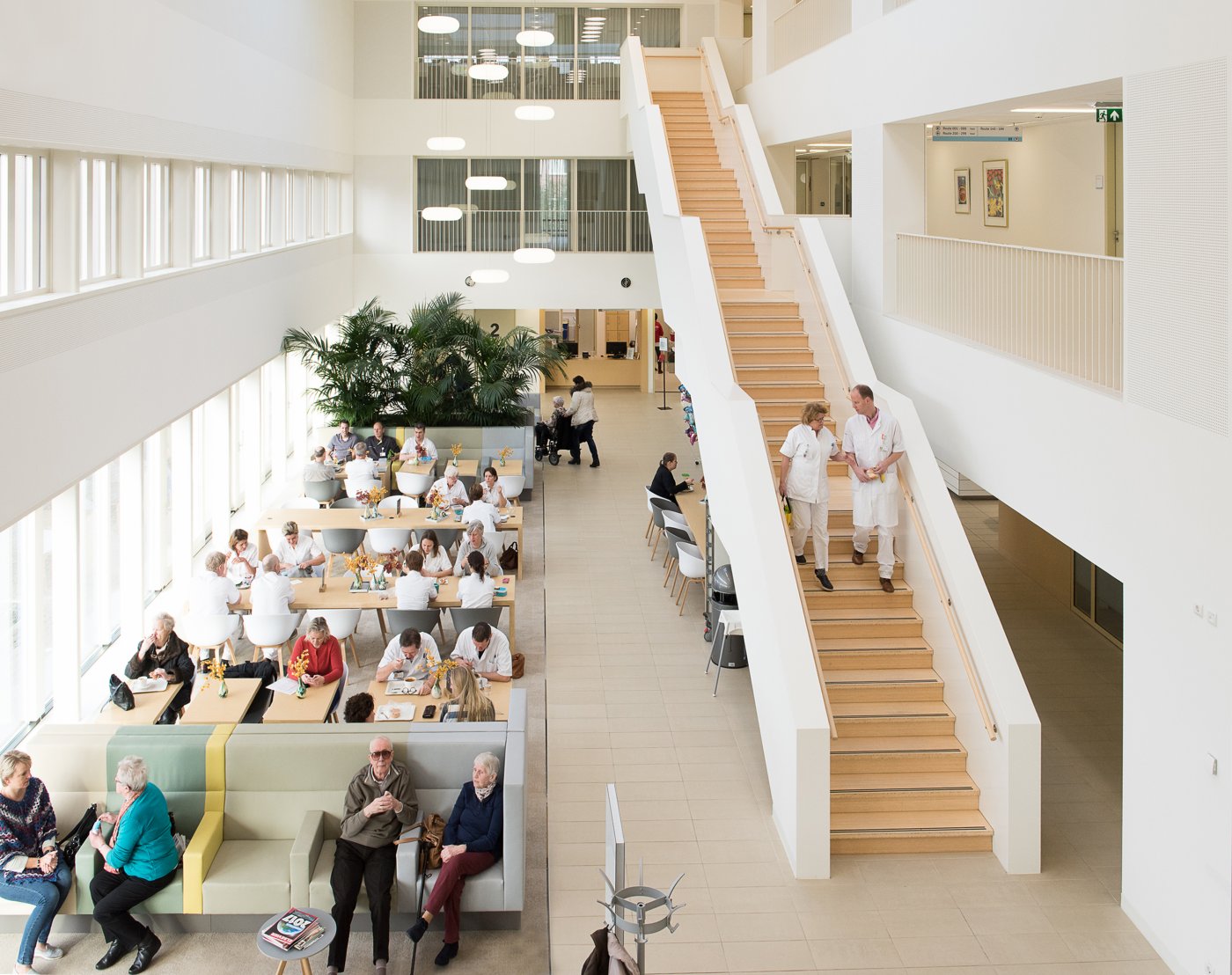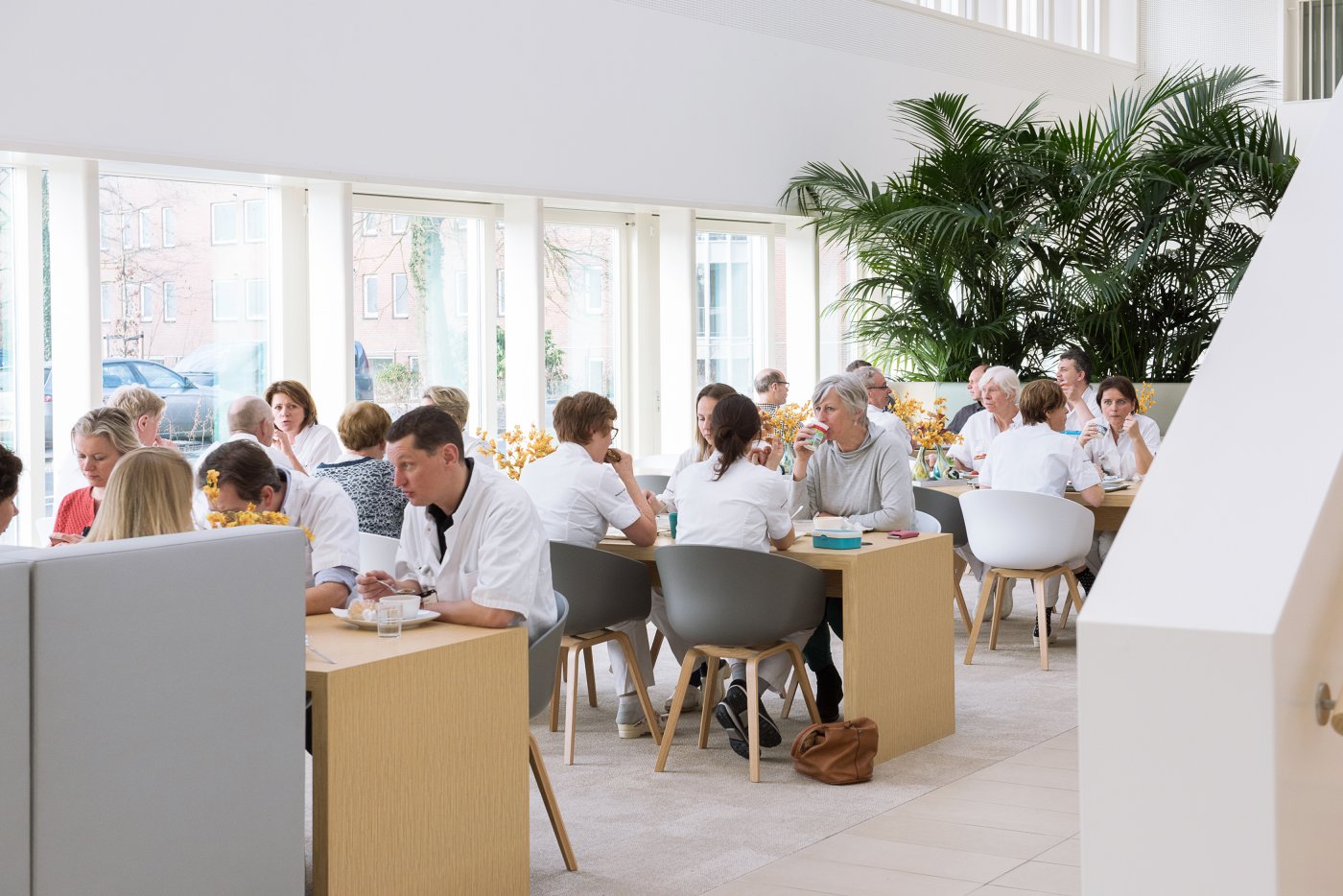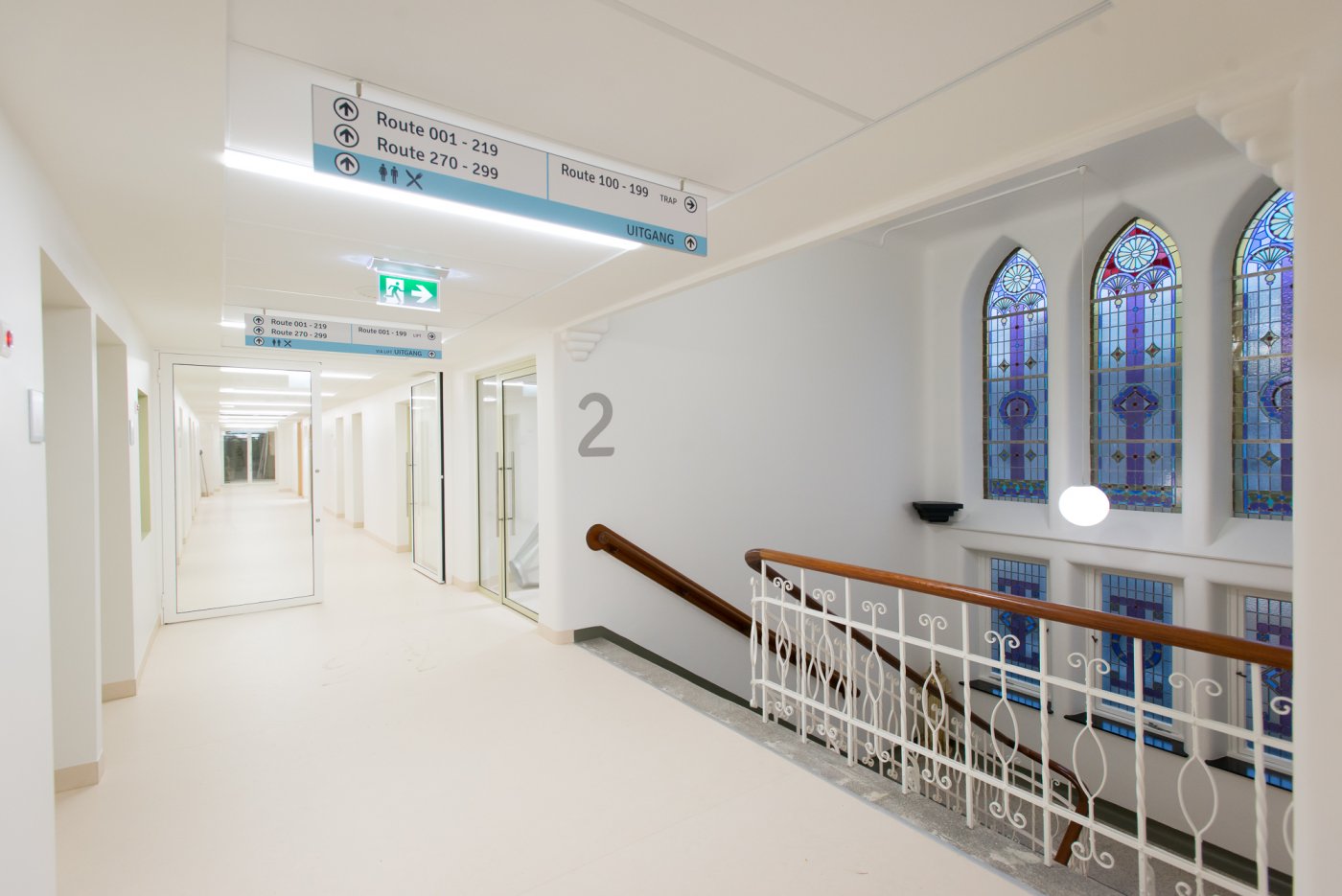 Contemporary care close to home
All over 20 outpatient clinics in Oldenzaal offer medical specialist care for which the high-tech equipment of the MST in Enschede is not required. This allows patients from the region to be helped quickly and close to home. Oldenzaal remains the ultimate place for bowel research, day care for cytostatic patients and all cataract surgeries, MST wide. The latter operations are performed in a special eye surgery room. Furthermore, there is the Centre for Mama Care, the accommodation of the General Practice Centre and a Medlon outpatient clinic for blood collection. The Primary Midwives and Paramedical Centres can also be found here.