New operating rooms Bethesda hospital
From Monday 6 May 2019, the first patient can be operated in the new operating complex of the Treant Care Group's Bethesda hospital in Hoogeveen. The first phase of the renovation has been completed and two new operating rooms (OR's) are available while the hospital remains fully operational. After the second phase, the five existing and obsolete OR's will be replaced by four new ones. Two will be realised in an extension above the Radiology department, the two others will be on the site of the current OR's.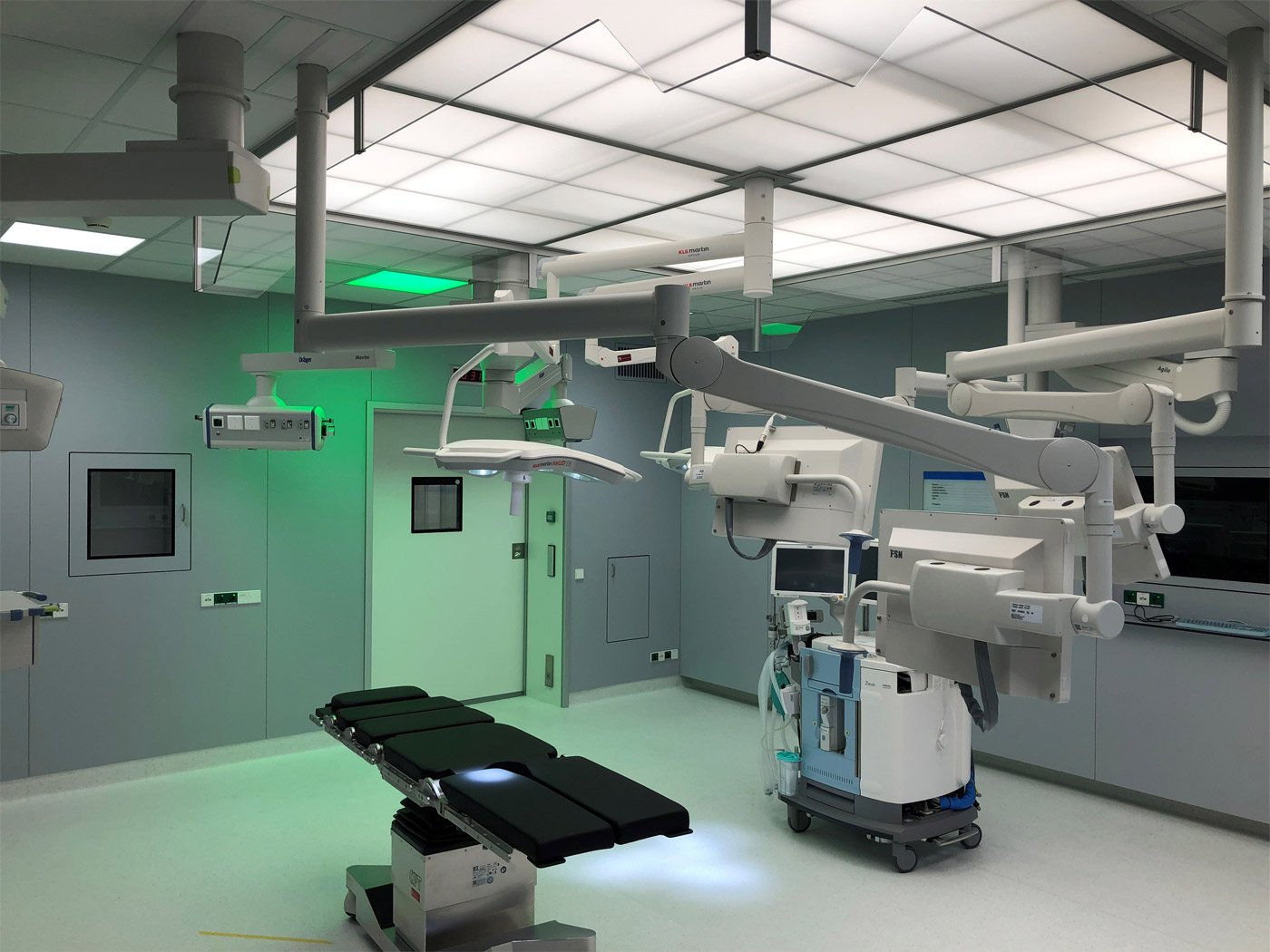 SEPARATE DECKING ROOMS FOR WORKING MORE EFFICIENTLY
New in the complex are the four so-called decking rooms: next to each OR, there is a separate room. The instruments needed for the operation are already laid out in this room and the work can be done much more efficiently, which means that one OR less is required.
Green light during surgery
In the new OR's, the first thing to stand out is the green light. This is more pleasant to operate under and has the advantage that the screens are easier to read.