Green residential island in Mönchengladbach's city centre
Residential development Regentenstraße
In 2015, the City of Mönchengladbach held an architectural selection for the design of a car-free living environment on the location of the former Hauptschule in the district of Eicken. On this site with a number of monumental sycamore trees, six urban villas, suitable for families and various age groups were to be constructed. With this construction, a gap in the street on the south side of the area was to be bridged with houses matching the streetscape.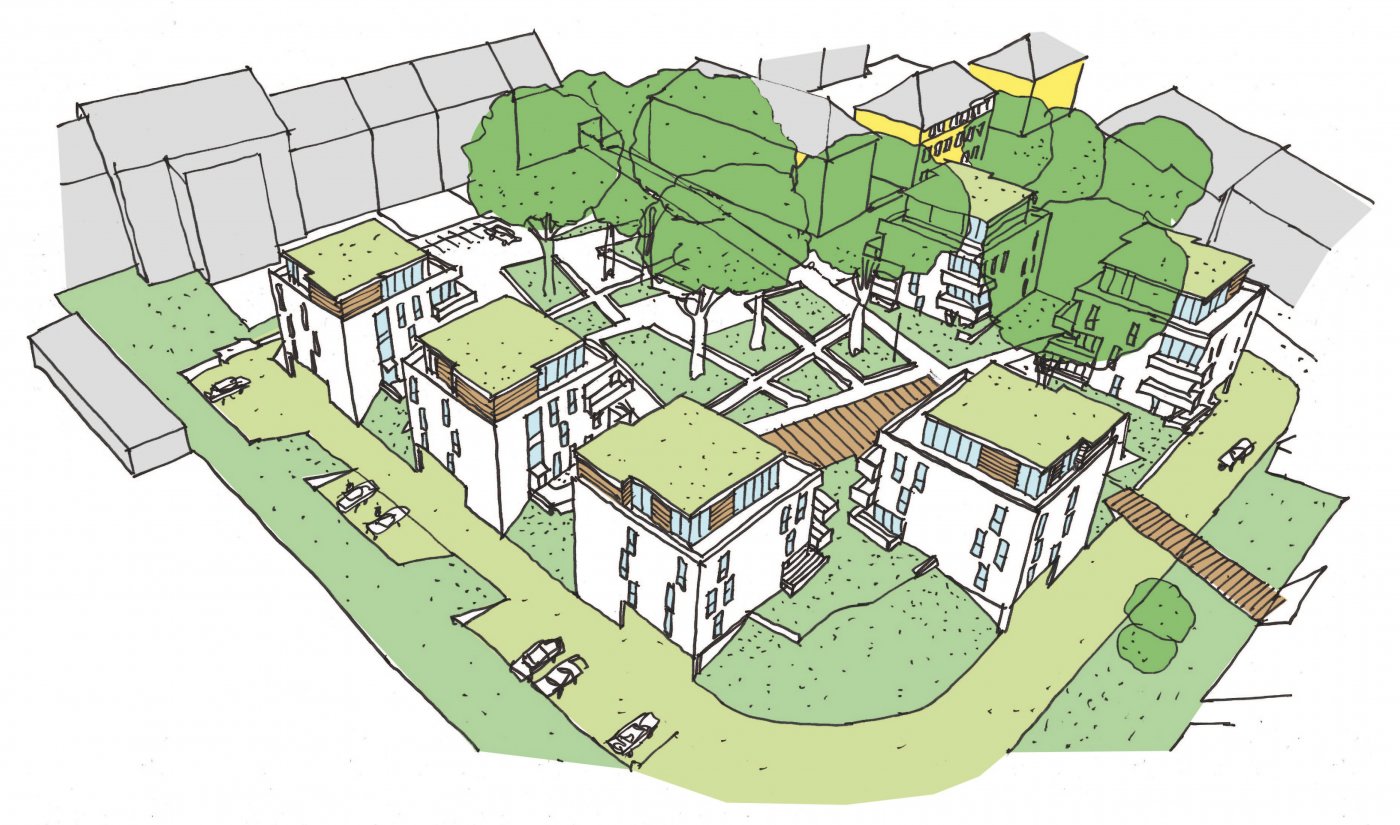 SUNKEN PARKING FOR CAR-FREE INNER AREA
In order to achieve a high-quality living environment, the school buildings have been demolished while preserving the trees. In the design, six urban villas look out over a small-scale park structure that functions as a 'green lung' for the area. In order to make the construction of the new complex economically feasible, the choice has been made not to create an underground parking lot, but in stead, parking is carried out sunken on the grounds: partly underneath the houses and partly in the open air at the edge of the area. At the Gneisenaustraße, the gap in the street is filled with houses that match the existing buildings and several passages give access from the surrounding streets to the inner area.