A third life for a monumental villa
Interior Villa Serphos
In 1910, architect H. Reijgers built a villa for Izaak Serphos, a merchant who had become rich through the rag trade, within Enschede urban expansion plan De Stadsmaten. Almost 30 years later, the house was sold and converted into the Natural History Museum of Enschede, to be expanded with a new wing around 1950. When the museum moved to De Museumfabriek in the Roombeek district in 2007, Saxion University of Applied Sciences bought the buildings in order to build a new one at this site, but kept using the museum for educational purposes until 2012. This was followed by a process of demolition, restoration and new construction which resulted in the new Saxion Edith Stein faculty in 2015, with the restored Villa Serphos in the middle, which became the meeting and reception centre for Saxion University of Applied Sciences.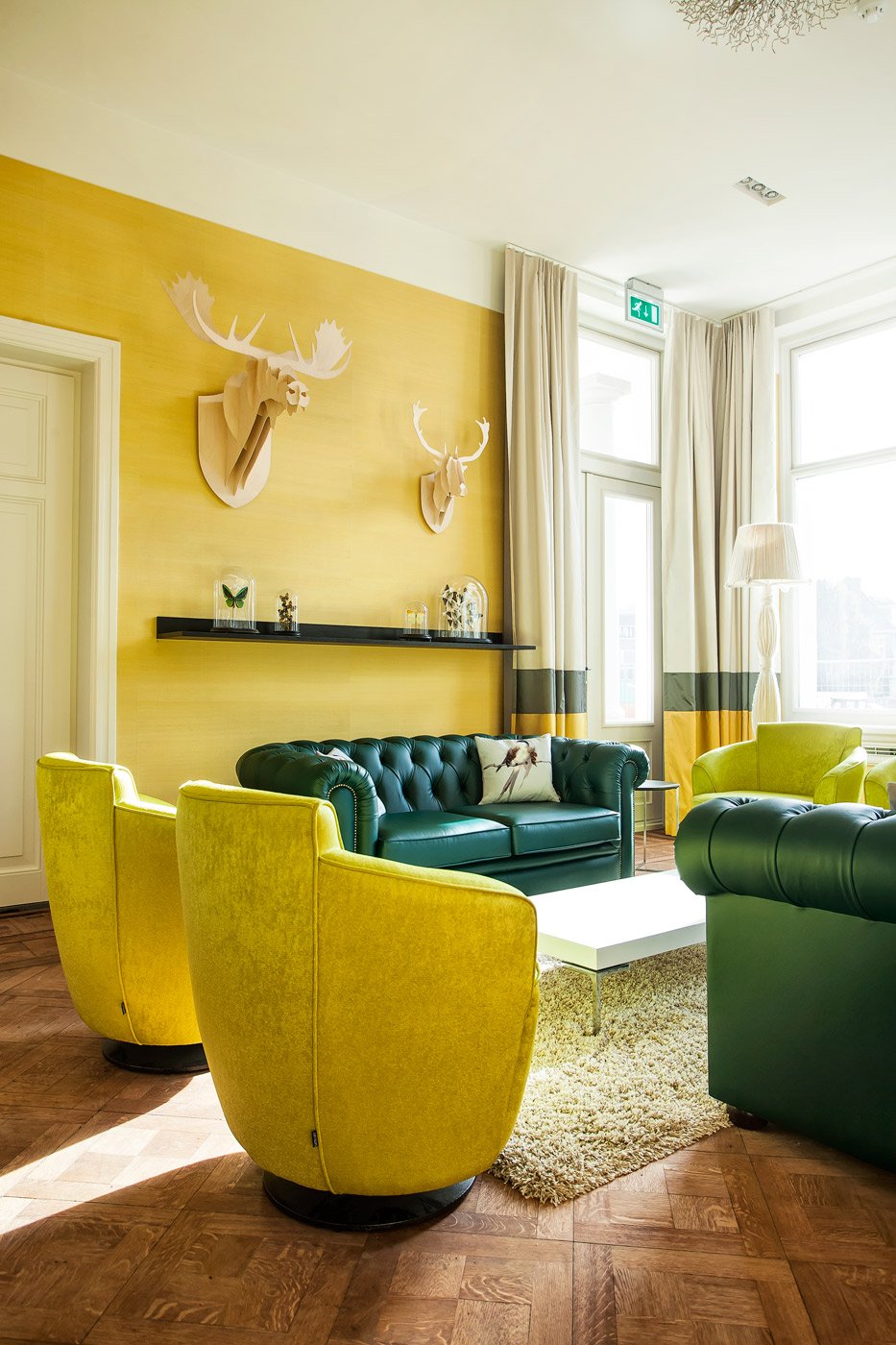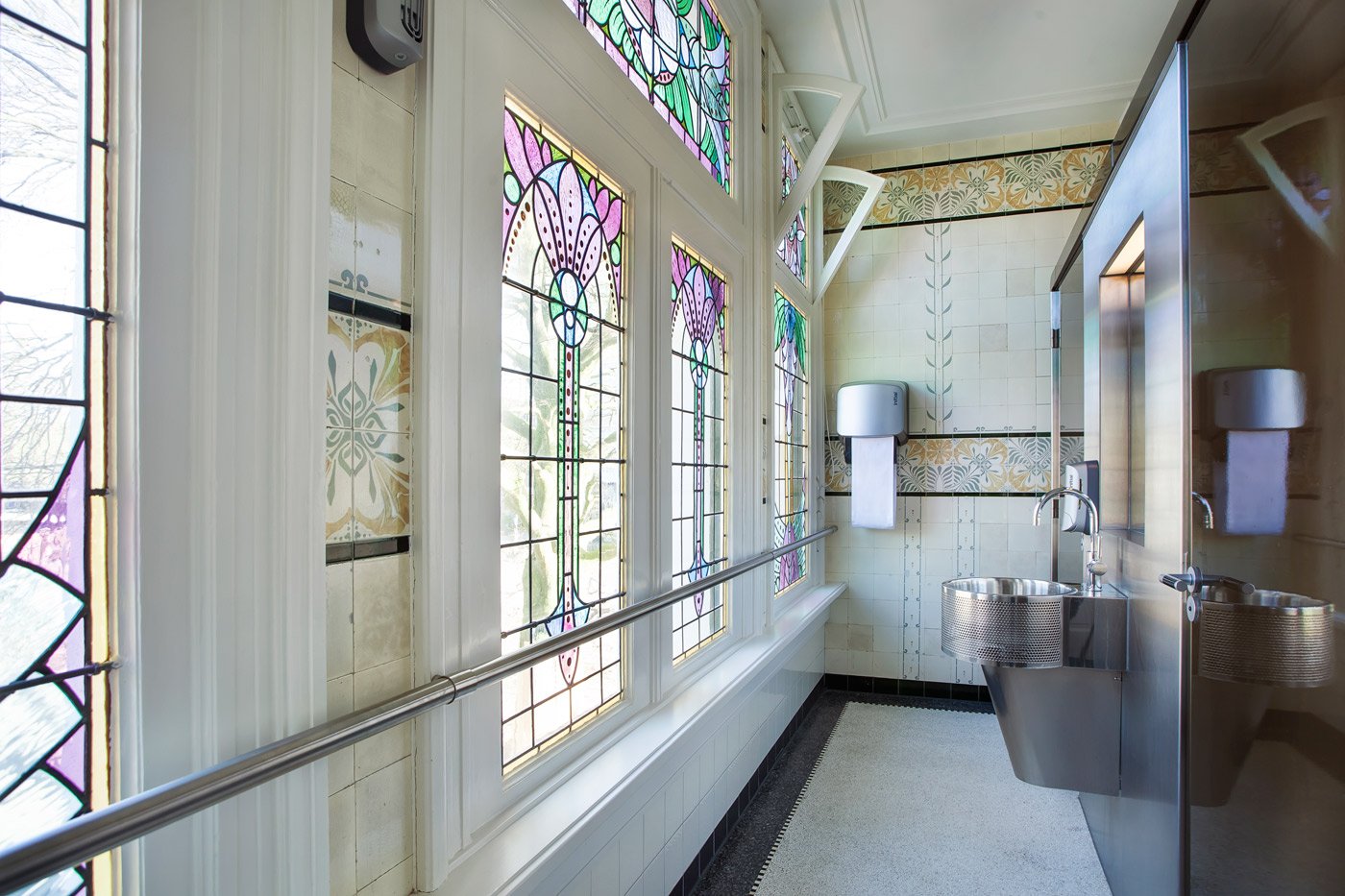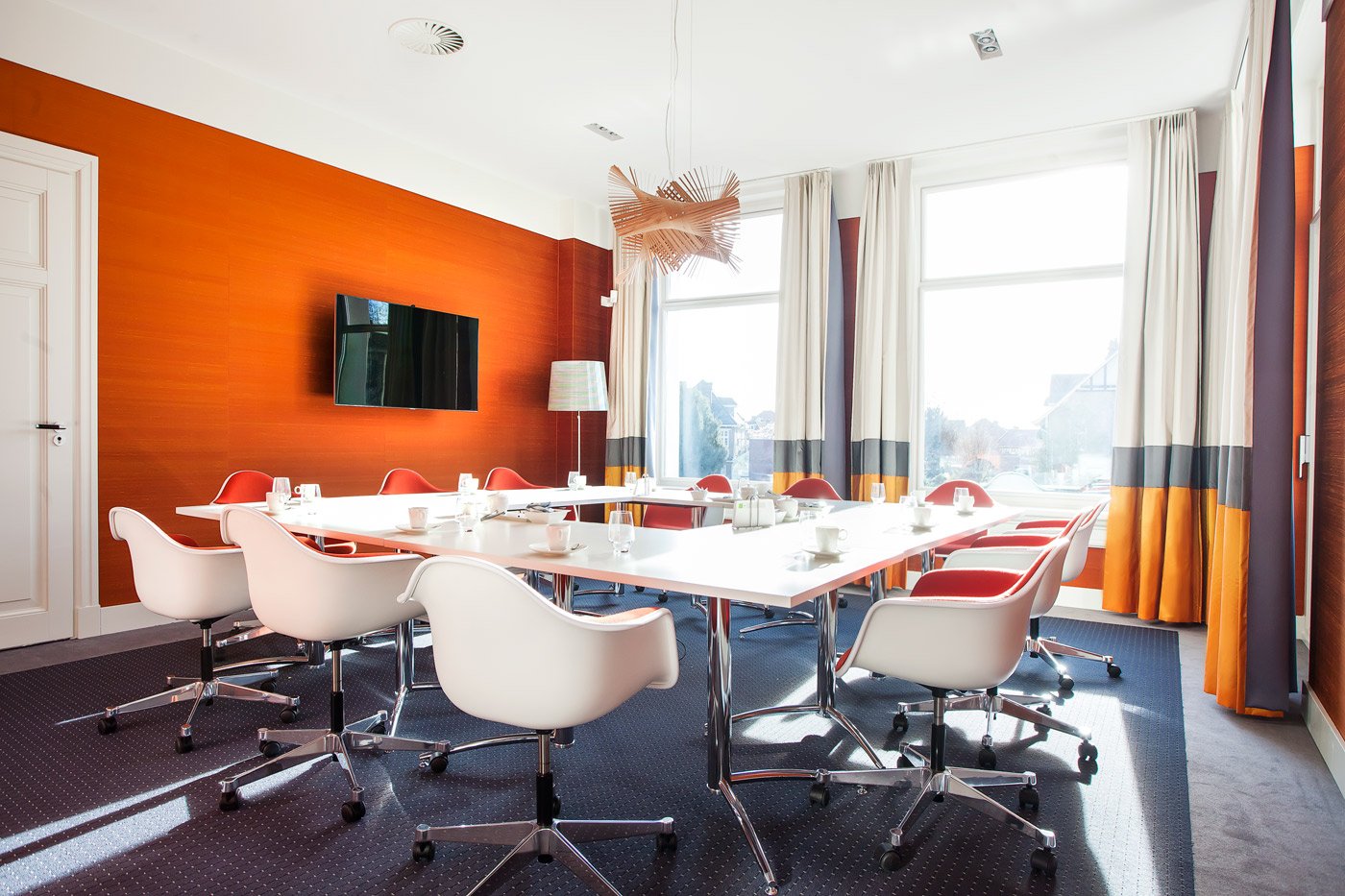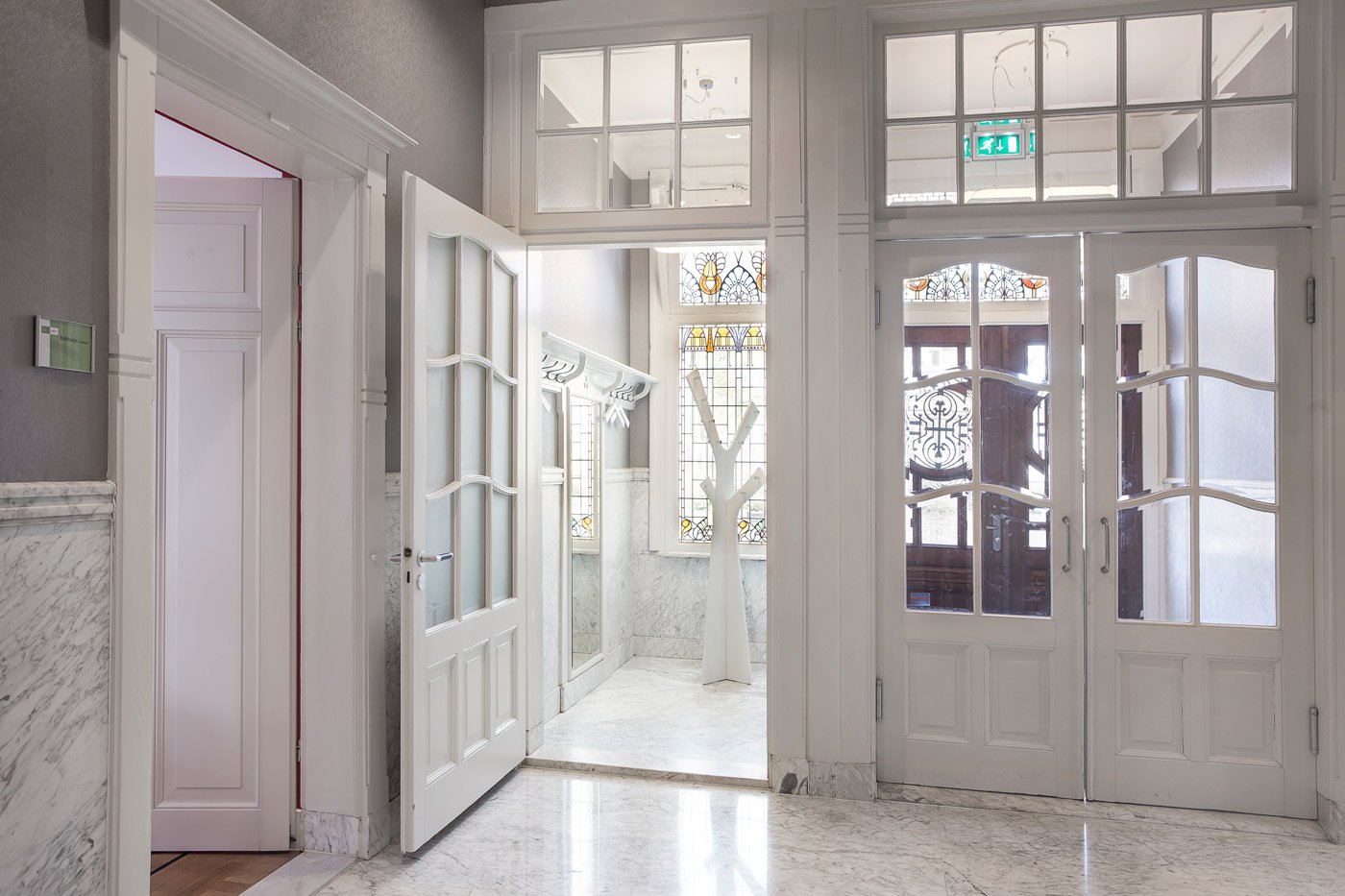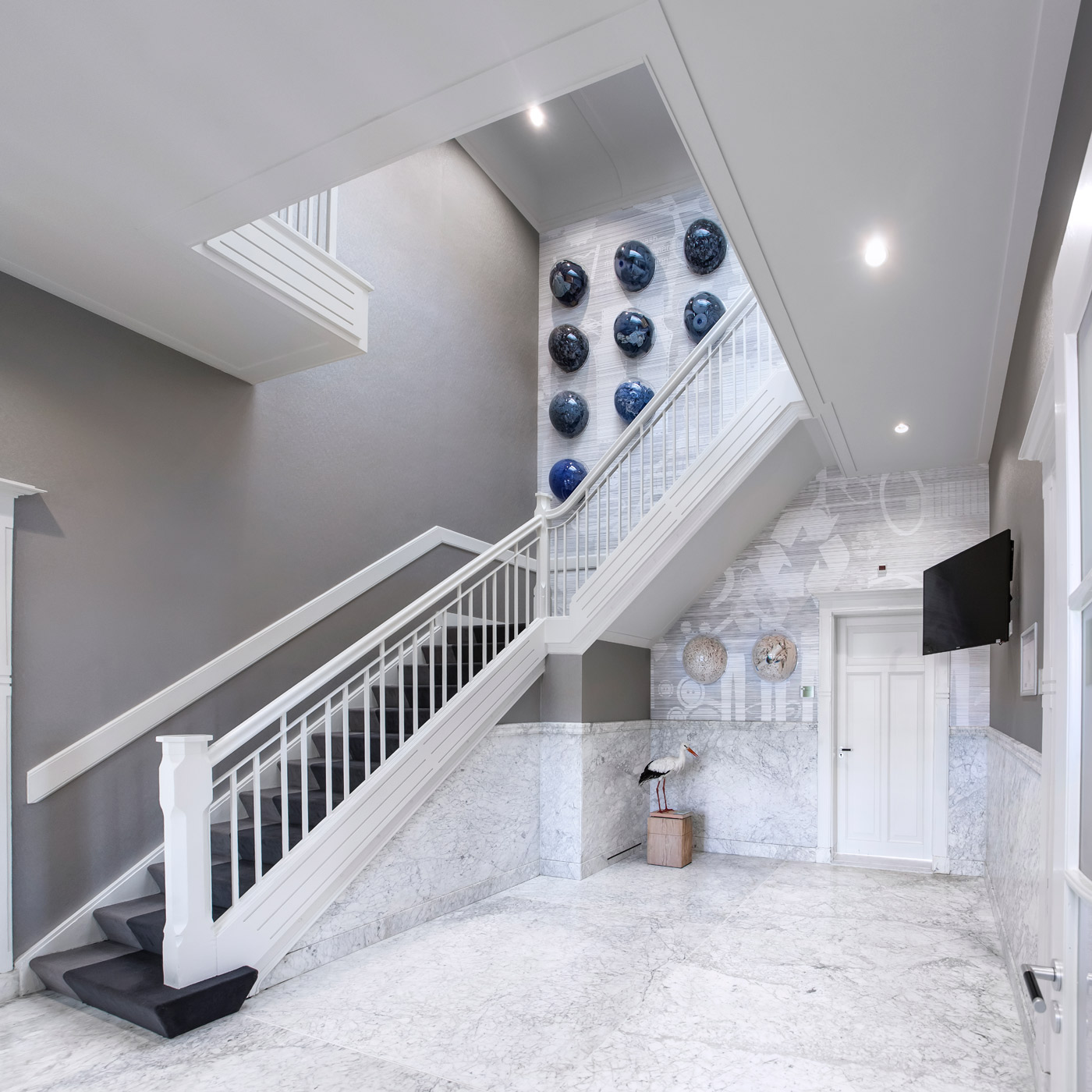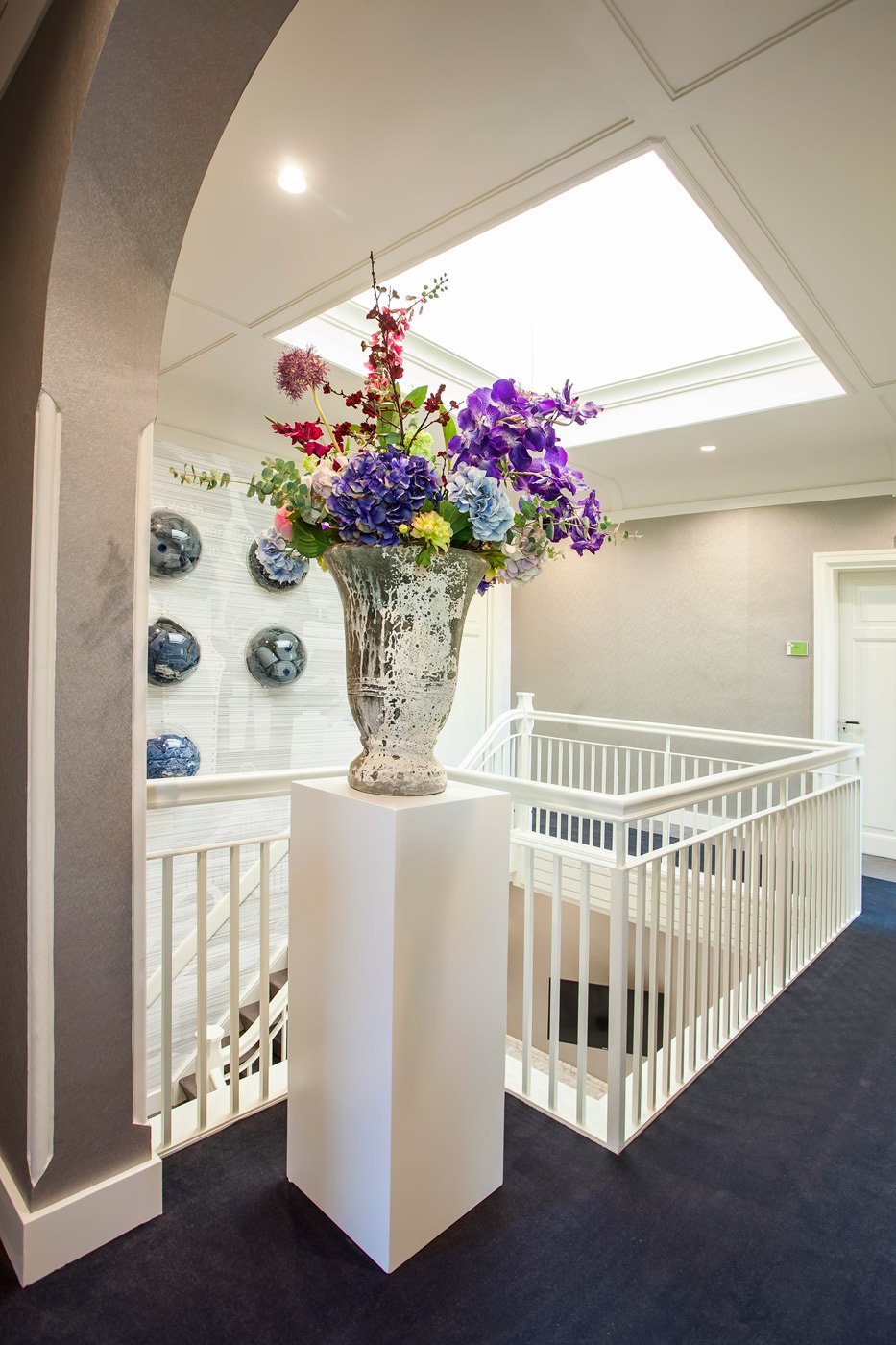 MEETING IN STYLE IN A CONTEMPORARY INTERIOR
The transformation from residential home to museum had not done the villa any favours: special details and (architectural) components had been either removed or added in order to create suitable exhibition spaces. In order to restore the building to its original state at the time of residency and at the same time meet Saxion's practical wishes, old elements were combined with modern additions. It was not to be a historicising interior, but a contemporary one that would do justice to the richness of colours and textures of the past and that would meet the current requirements of comfort, function and durability.
After the demolition of the extension and a thorough restoration of the villa itself, there are now five meeting rooms, of which the 'green' meeting room on the first floor is the largest. On the ground floor, a kitchen has been made and the former salon and living room now serve as a restaurant. The hall has been restored to its former glory and receives plenty of daylight once again after the characteristic light tower with flagpole and ornamental fencing has been placed back on the roof. Balconies and original columns have been rebuilt where ever possible.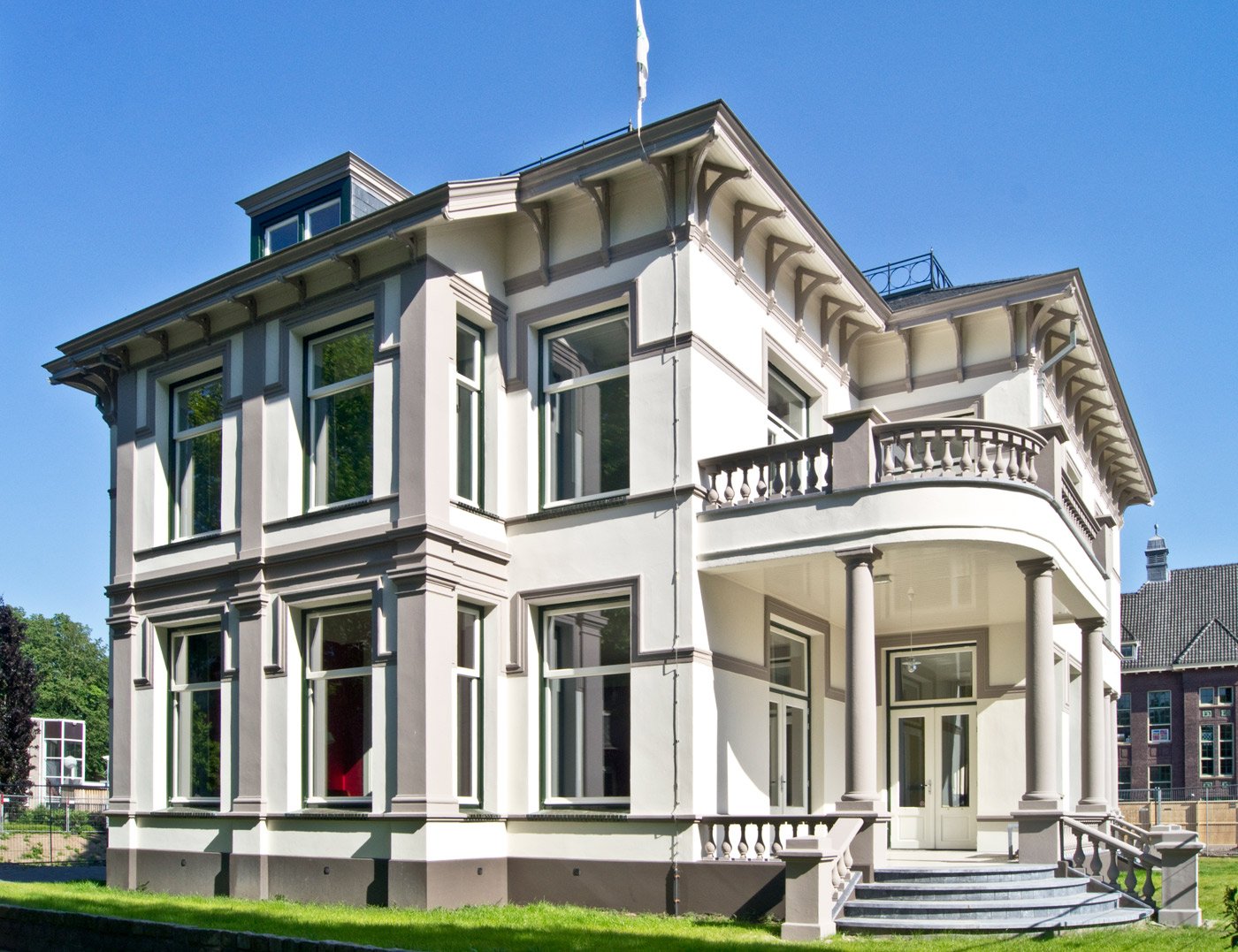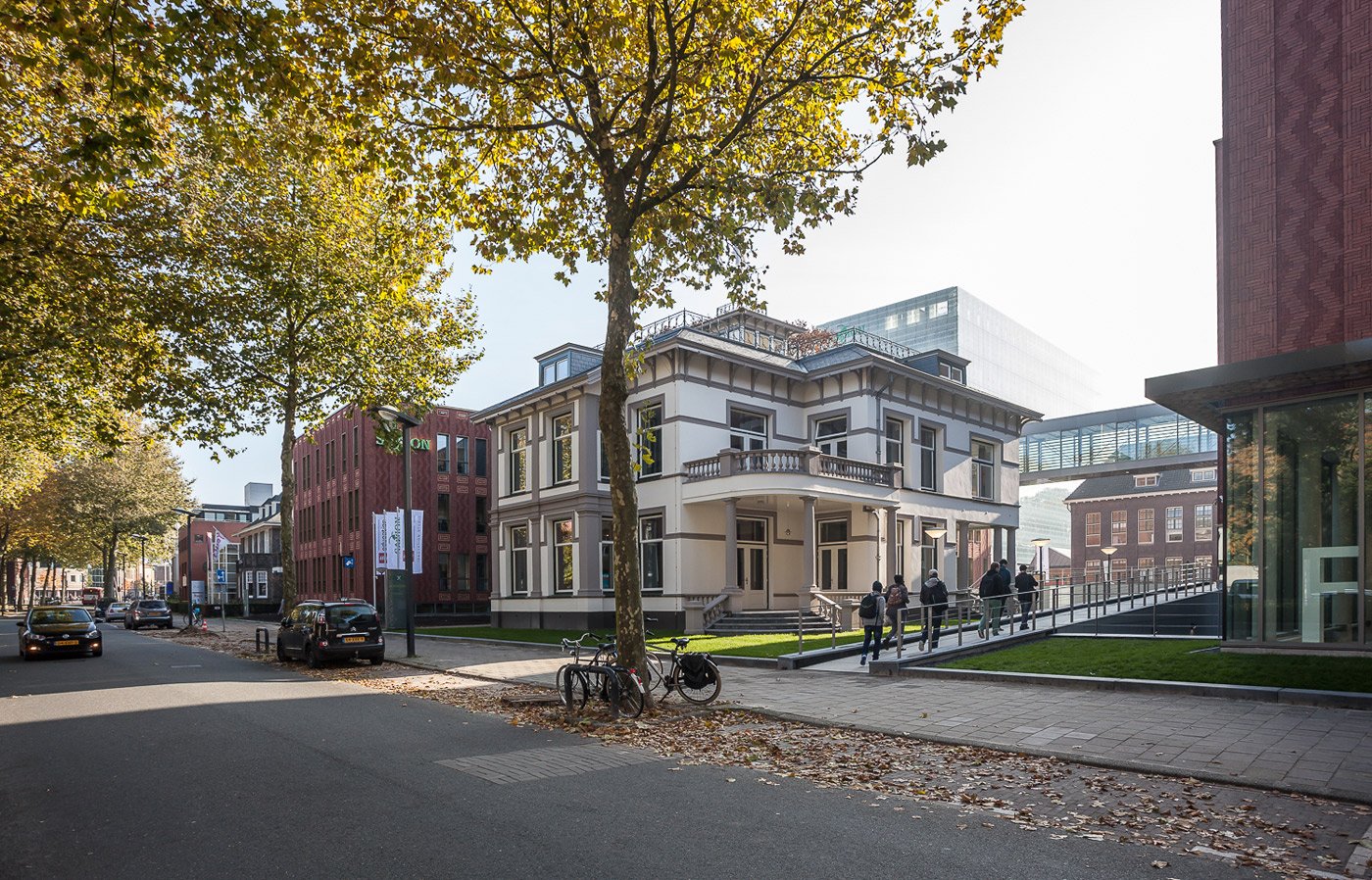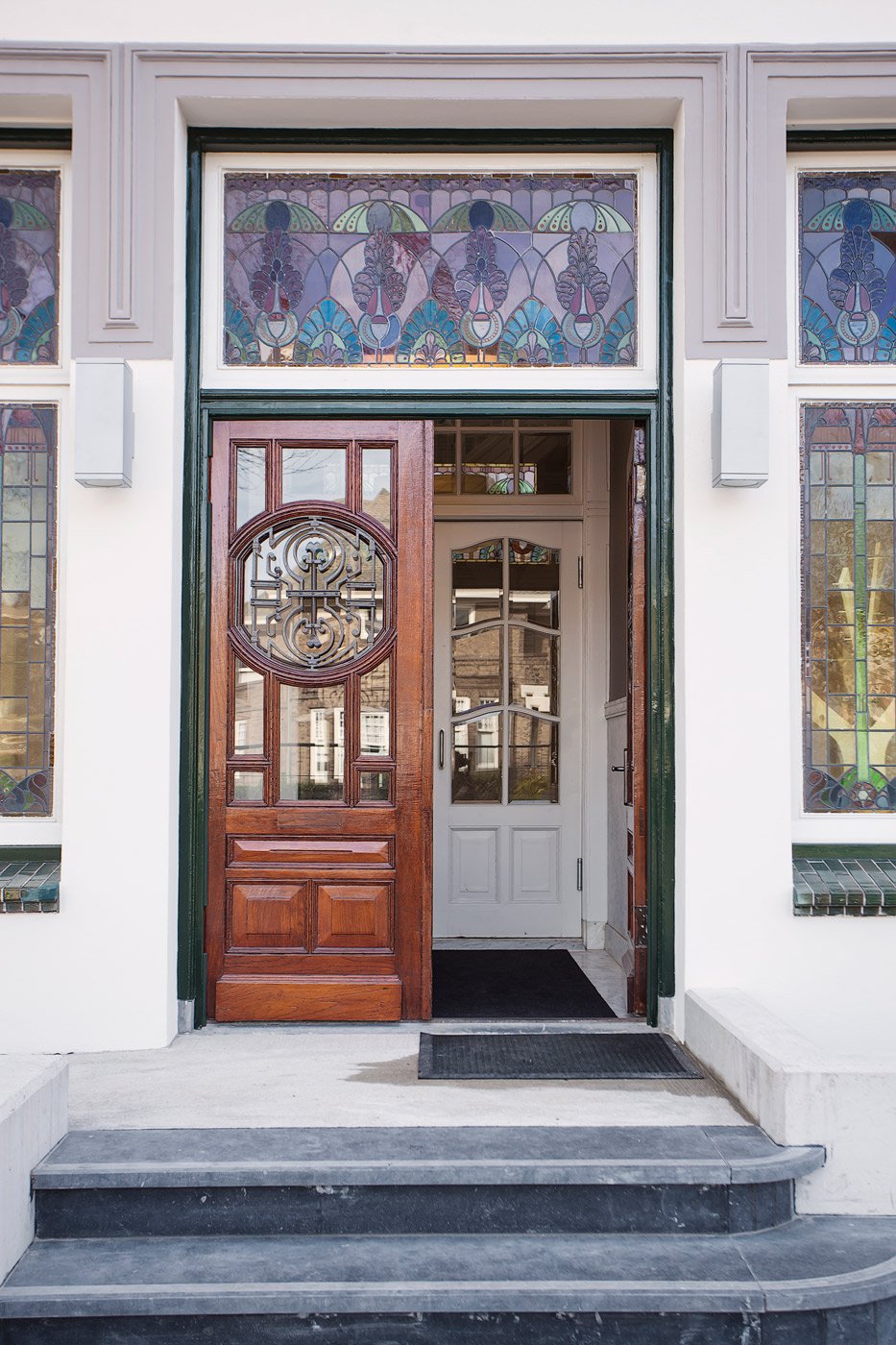 The plastered facades are painted in a colour scheme derived from Italian Renaissance villas. This differs from the original monochrome situation, but it does make the ornamentation of the facade stand out better.