Renovation Water Authority Office in Almelo [1]
The water authority office in Almelo was built in 1992 according to a design by then I.A.A. director Henri Meulenbelt, with I.A.A.'s Marijn van Berkel designing the interior. In 2014, the current name Waterschap Vechtstromen was created as a result of the merger between the water authorities of the regions of Overijssel and Drenthe. Part of the merger plan was the vision to let employees work as much as possible in the area where the work is located. Almelo became the head office, with Sleen, Emmen, Hardenberg and Hengelo as outside locations. They also switched to a new way of working, which the water authority called Verbindend werken ( Working in connection). Now that the renovation of the outdoor locations is almost finished, it is time to show how the renovation in Almelo is progressing.
CONTINUITY IN INTERIOR ARCHITECTURE
At the time, the building in Almelo was constructively designed in such a way that a new interior could easily be realised without compromising the architectural qualities of the building. During the renovation, the 1992 interior design was completely revamped and made suitable for Working in connection by a completely new design . One and the same interior architect creating both the original design as well as the renovation is a rare form of continuity. This way, the character of the building is preserved.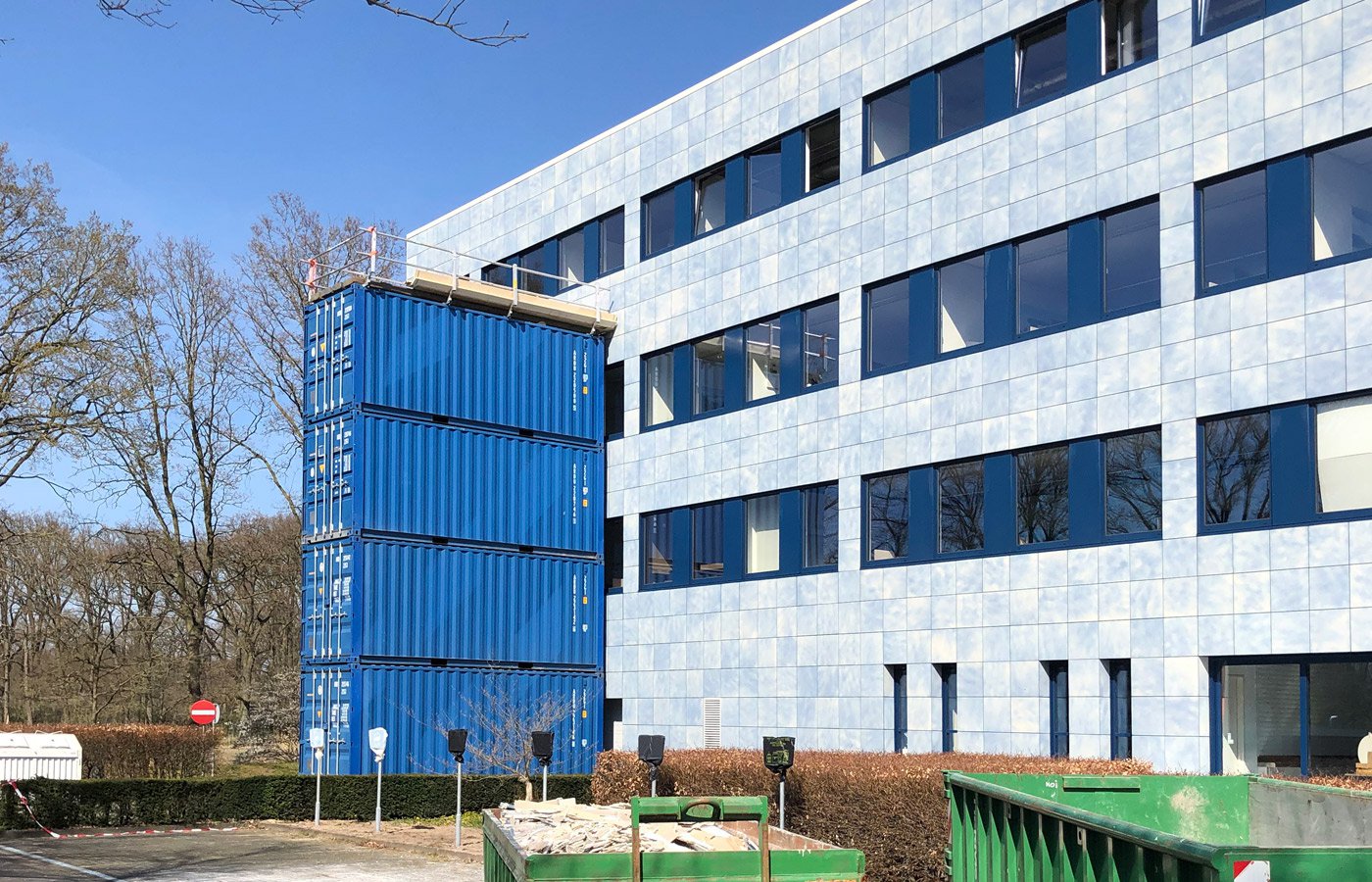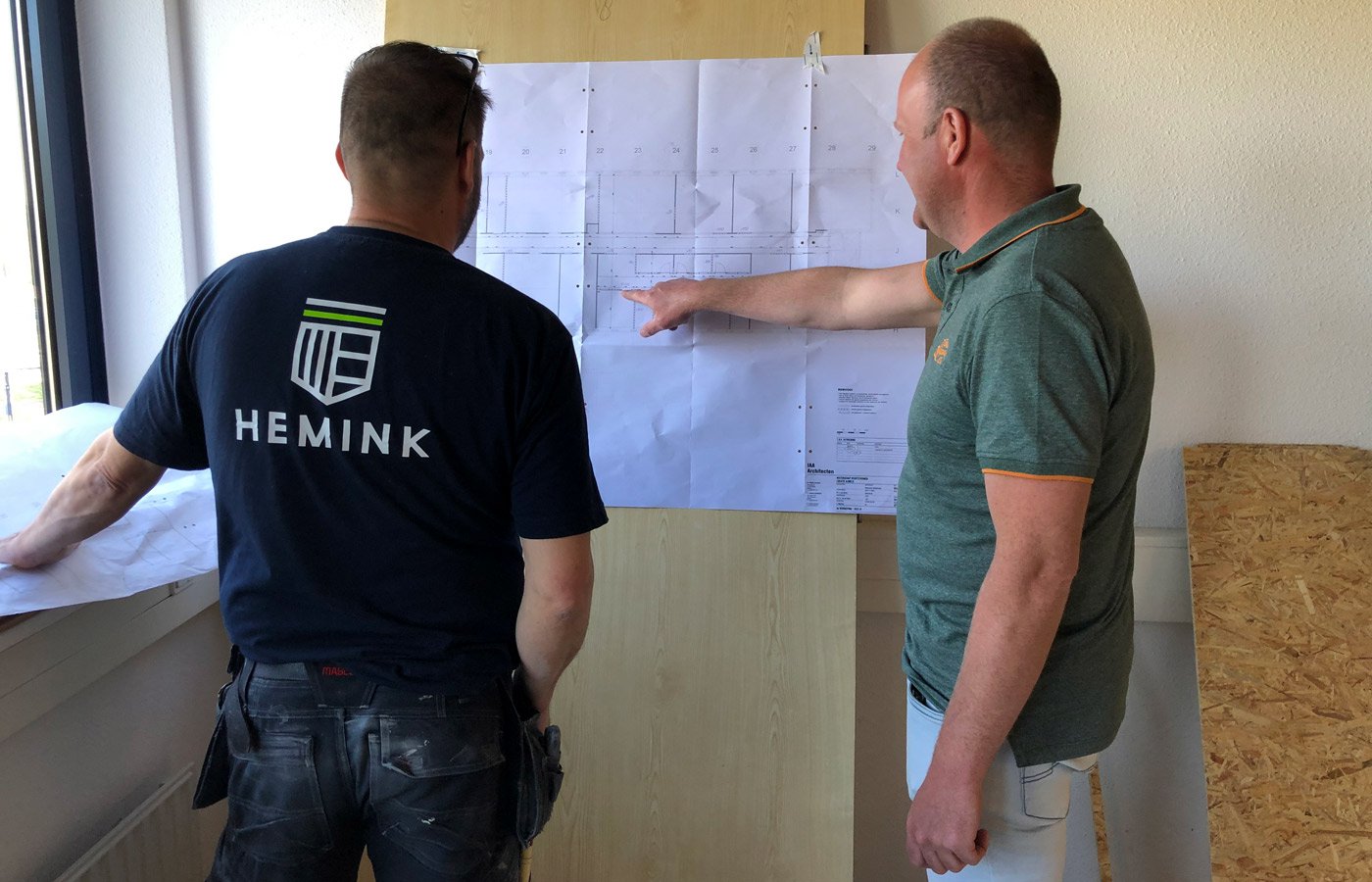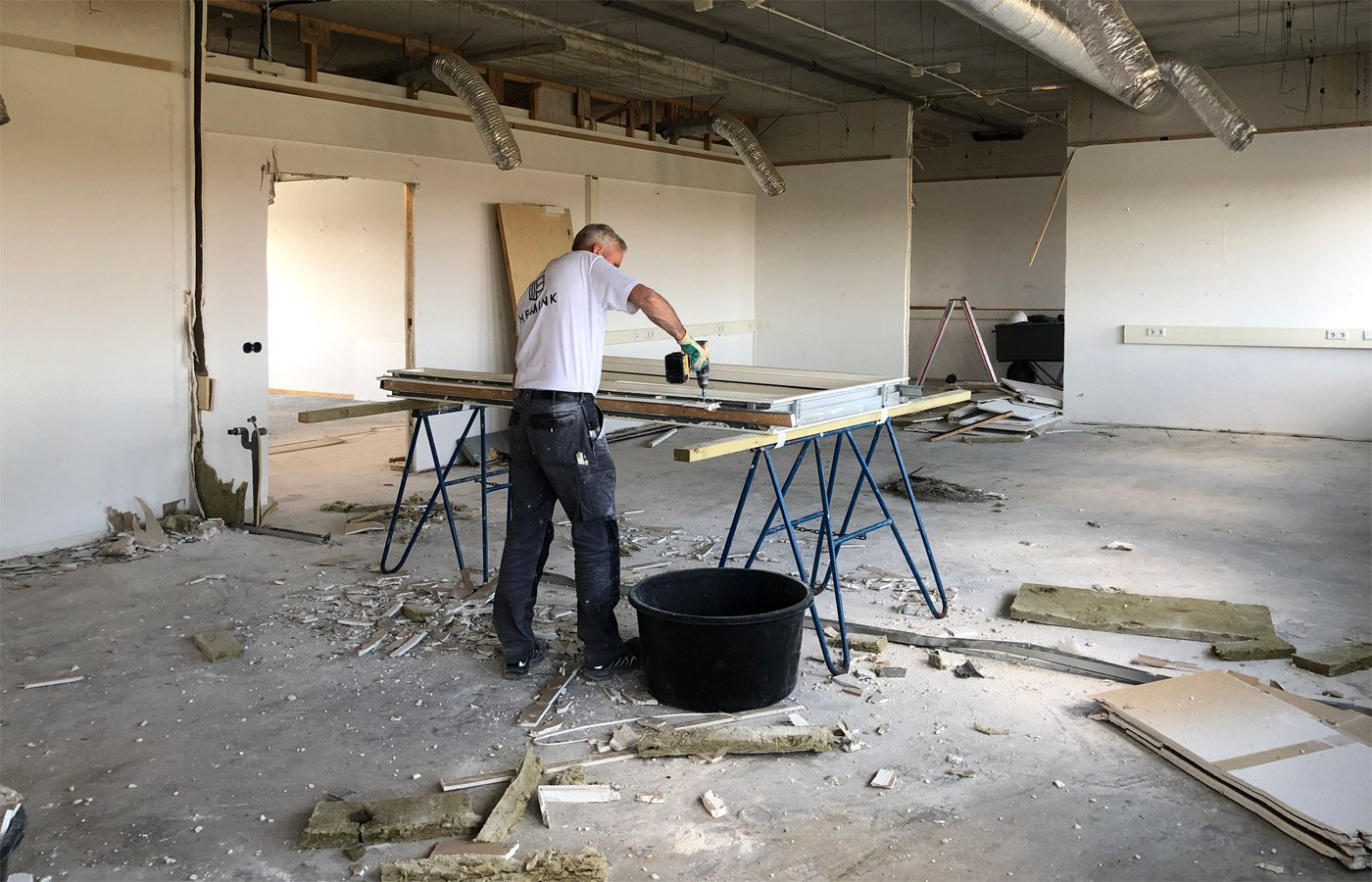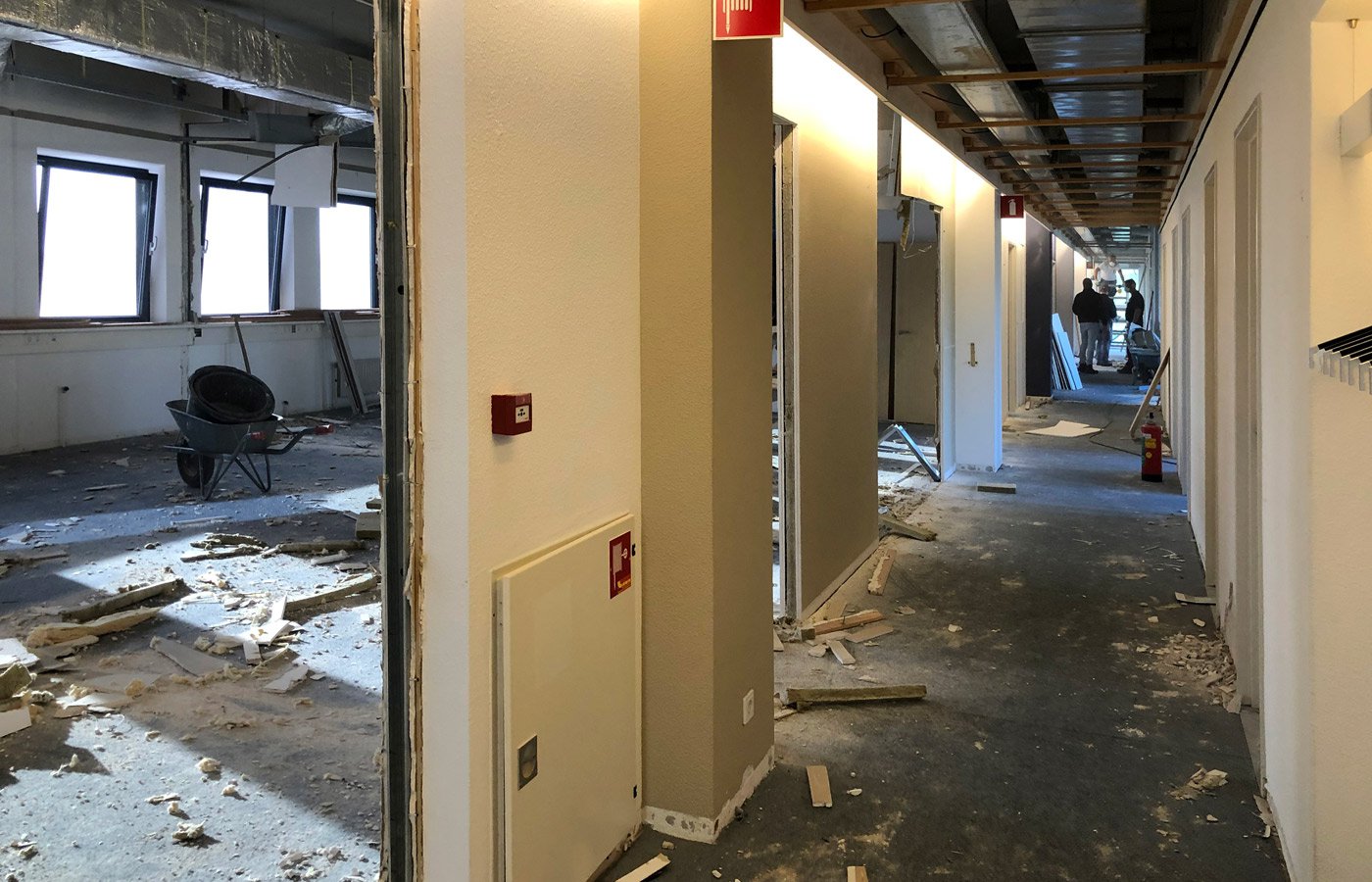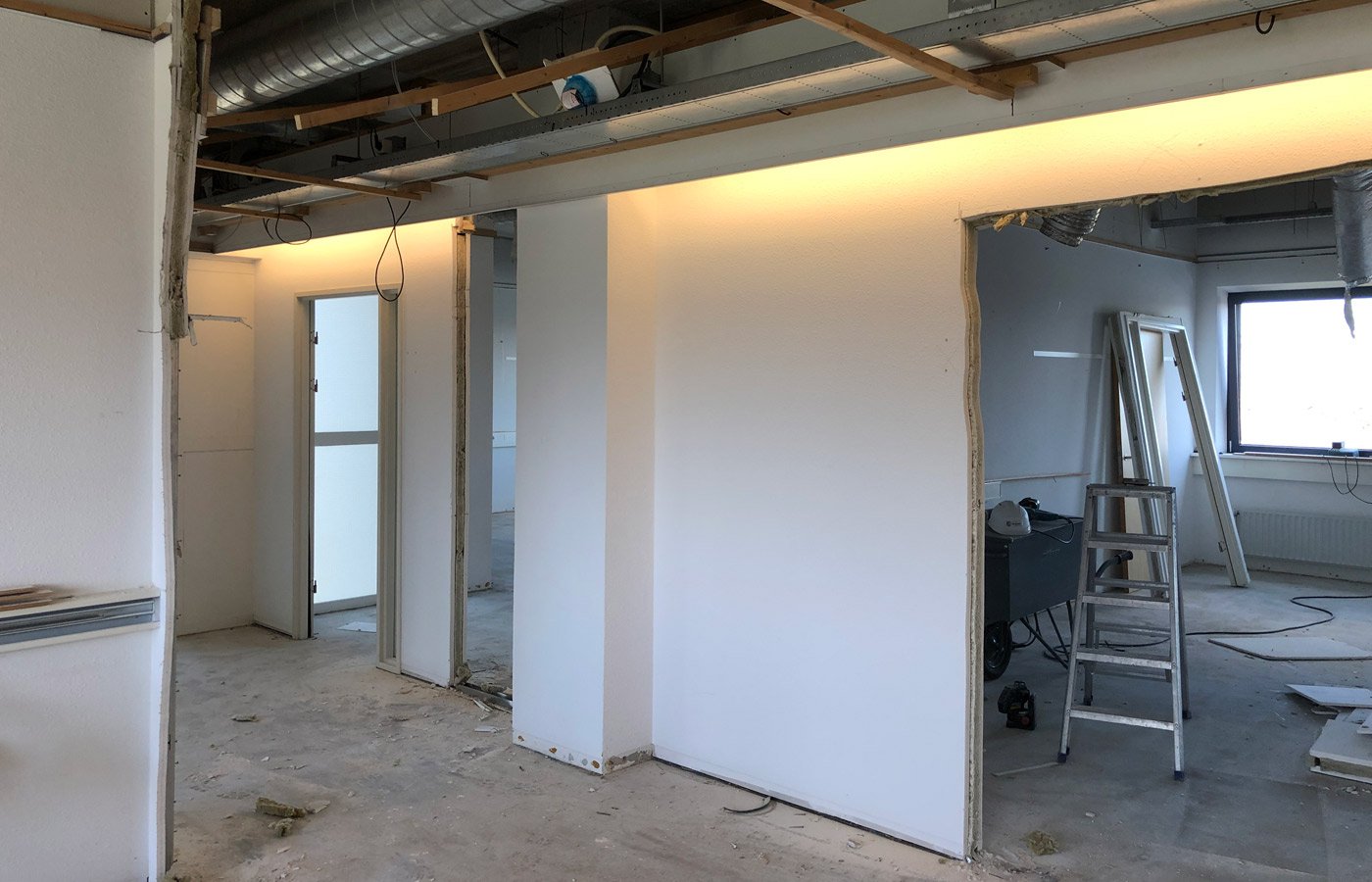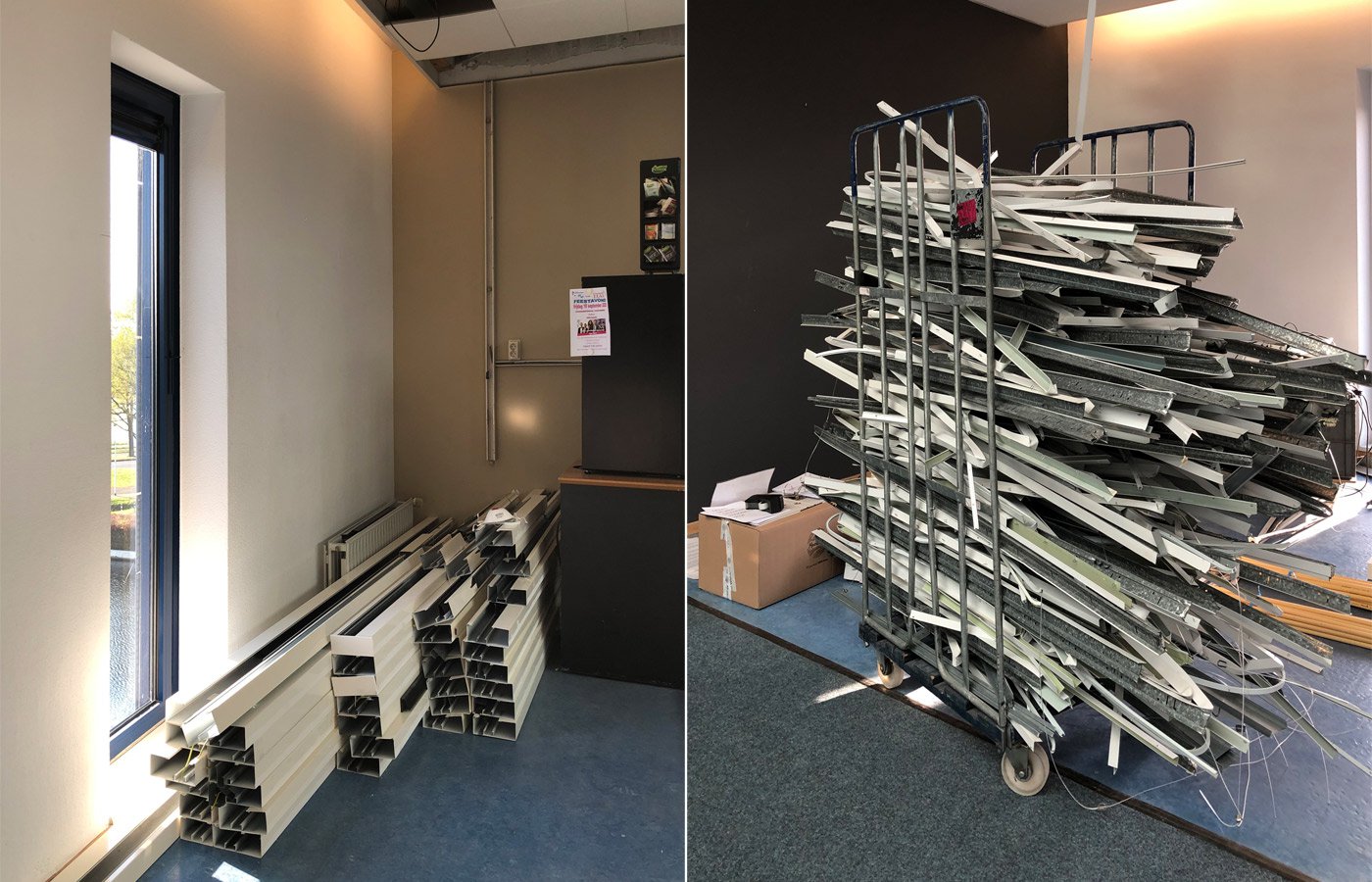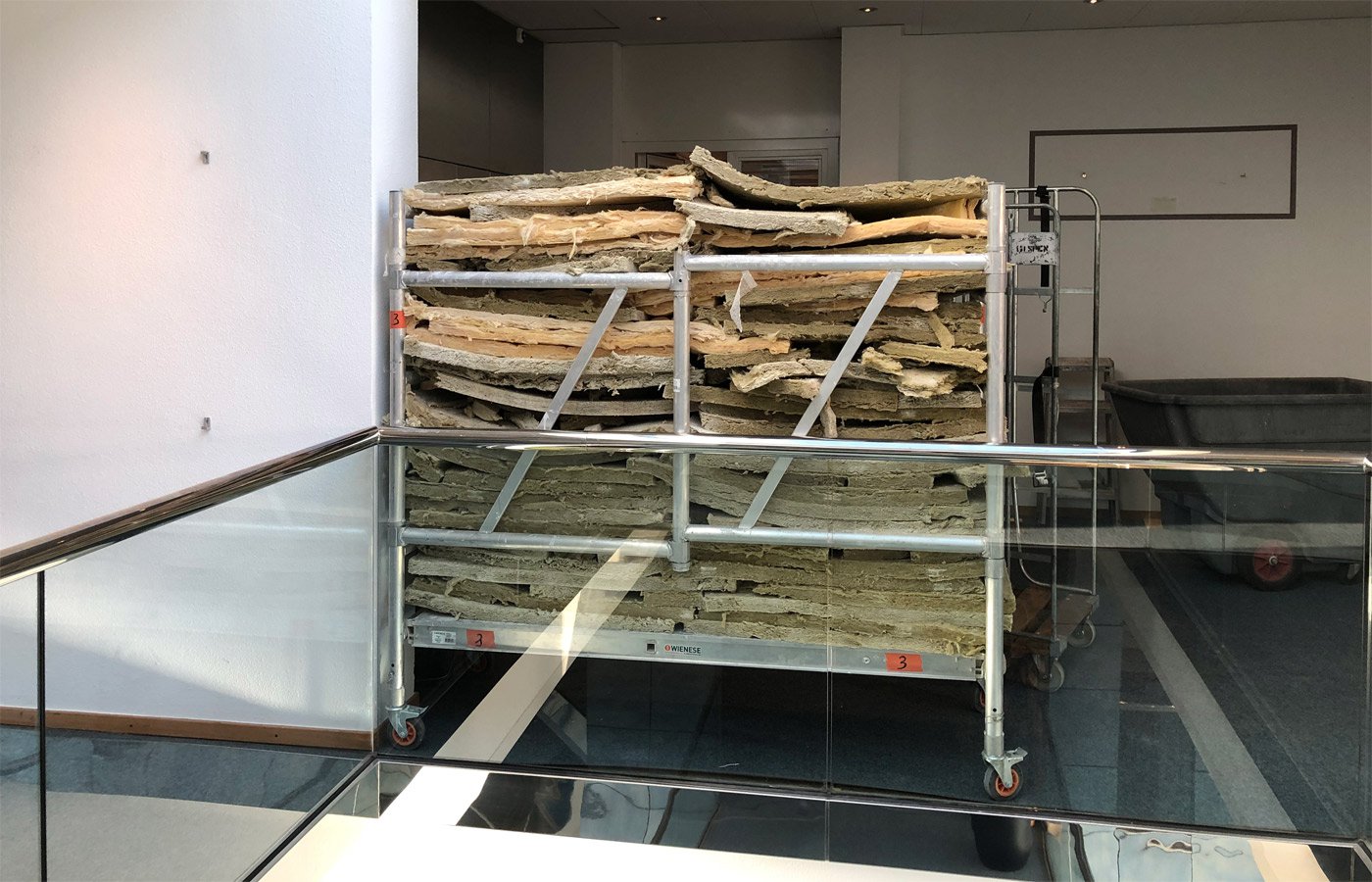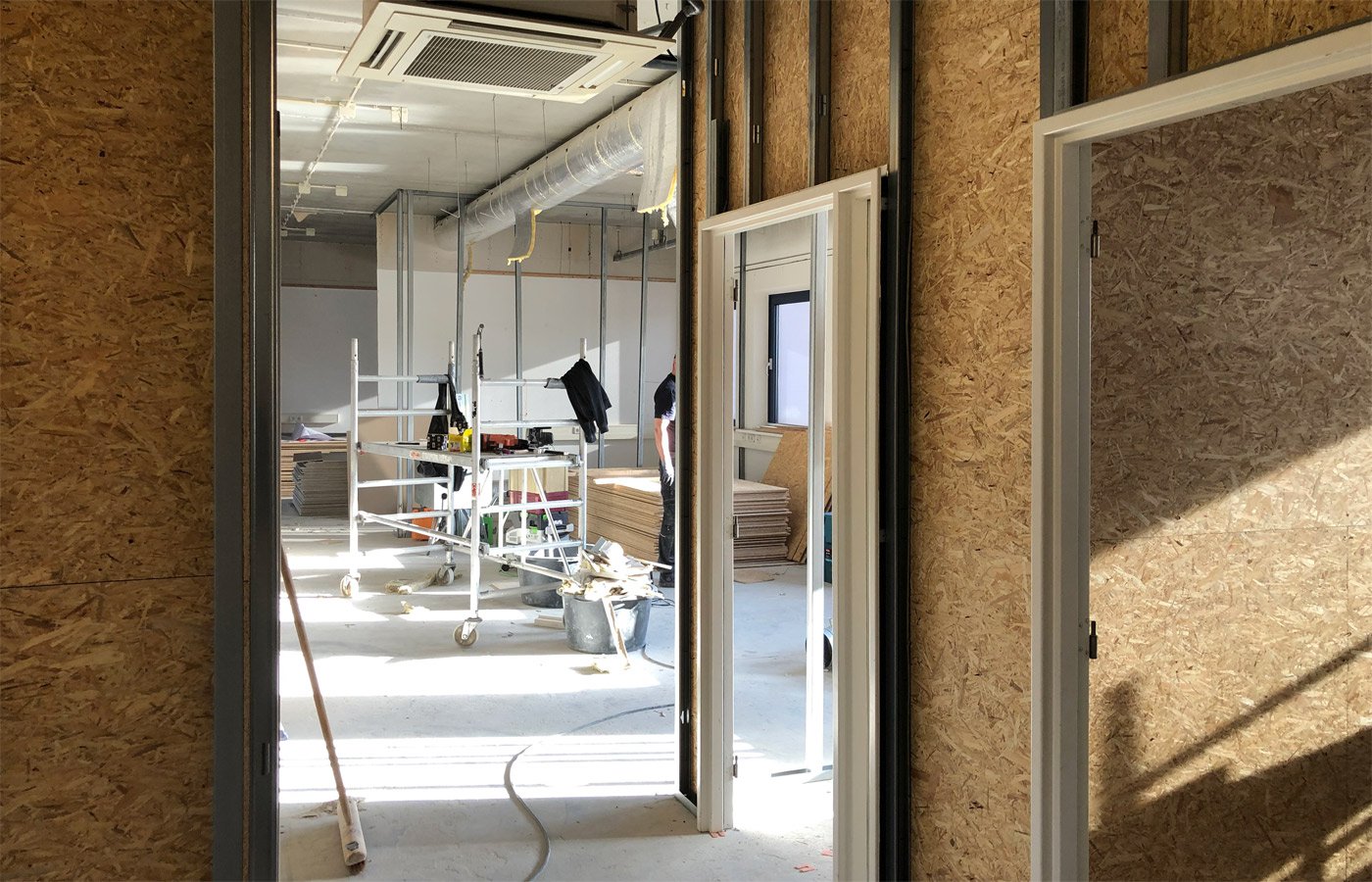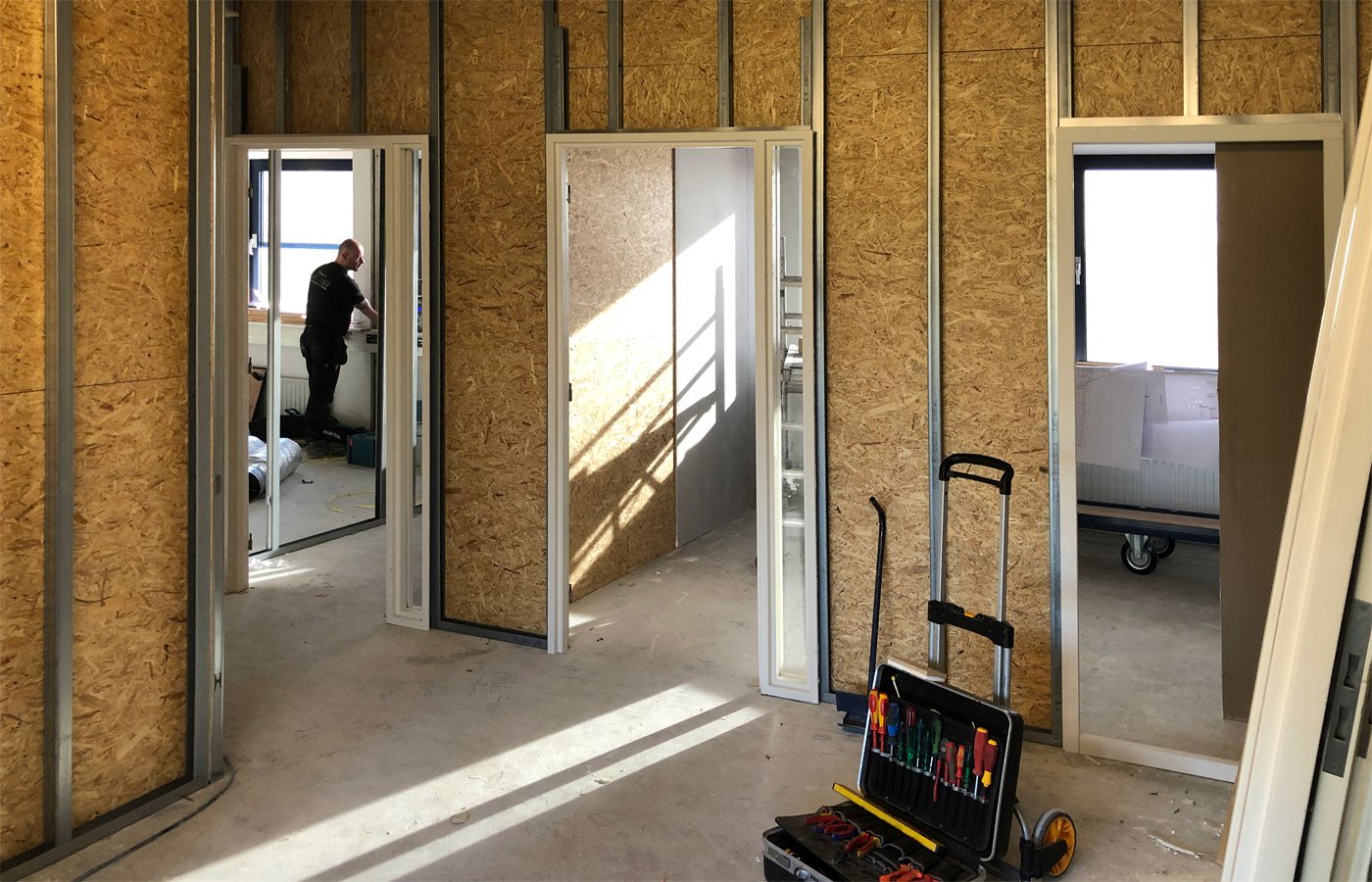 Circular renovation wherever possible
The project is divided into several phases, starting on the top floor and descending to the ground floor, which will become a public layer with public spaces and spaces for meetings and encounters.
An important wish of the client was to reuse materials during the renovation, to have a circular renovation. In close cooperation with real estate maintenance company Hemink from Holten, the demolition process is taking place in a sustainable way: removed parts are separated according to type and reused where possible. For example, all metal cable trays are dismantled, cleaned and then reinstalled by Croonwolter&dros.