The Hague's working method applied to an educational complex
Interior of the Hague University
The Hague University holds nearly 26.000 students, distributed across locations in the Hague, Delft and Zoetermeer. In 1996, the head office, a 93.000 m2 complex, was built by Atelier PRO at the Johanna Westerdijkplein, near Holland Spoor Railway Station in The Hague. Because of the annually increasing number of students, this location suffered from a structural lack of space, on top of the fact that the size of the available work areas was not in line with the occupancy. In addition, the Hague University needed different spaces where education could be structured in a more varied way, and a learning environment which stimulates as well as welcomes interdisciplinary collaboration. Also, the various faculties wanted to be able to present themselves in their own specific atmosphere and to show their close relationship to the professional practice.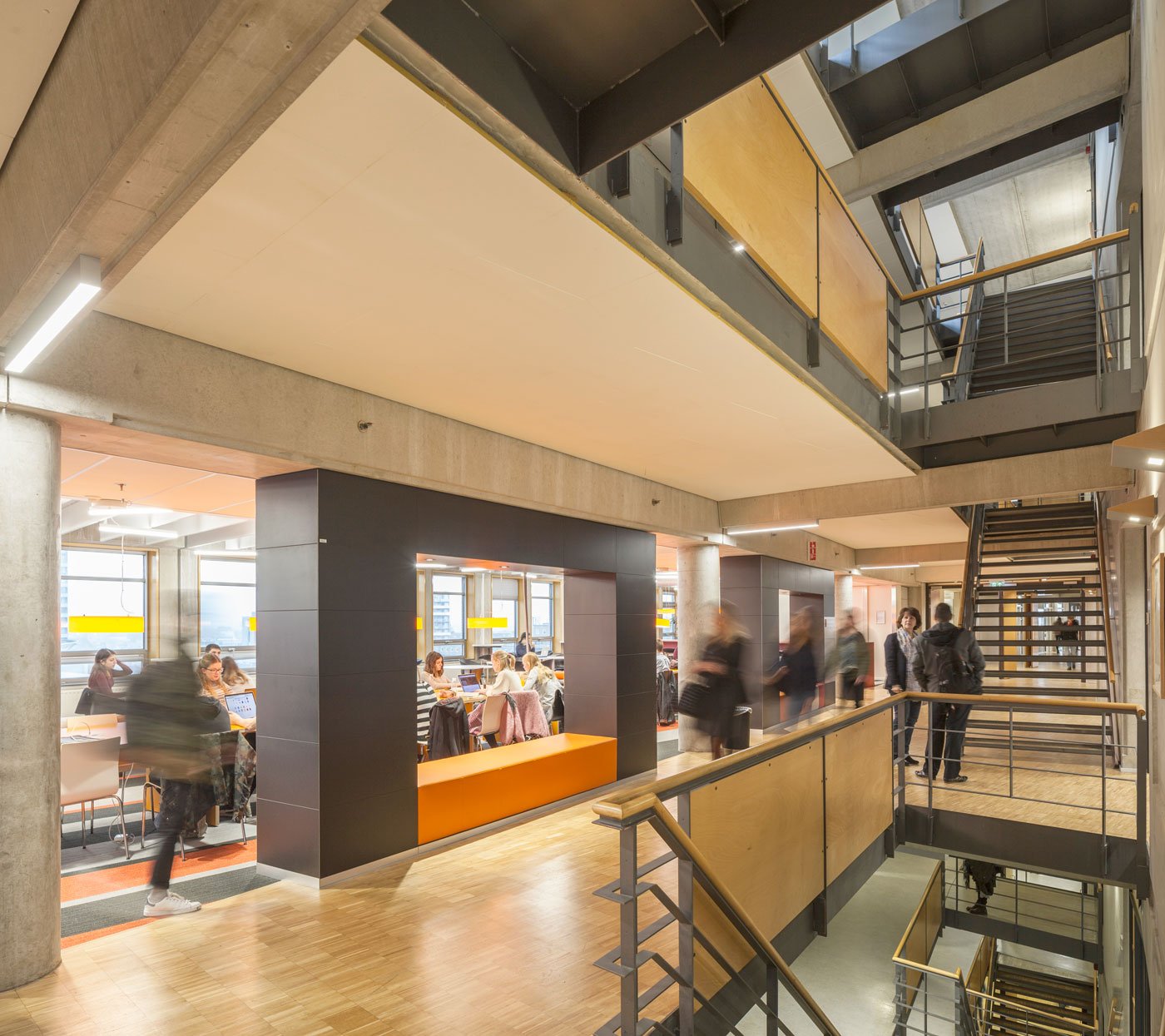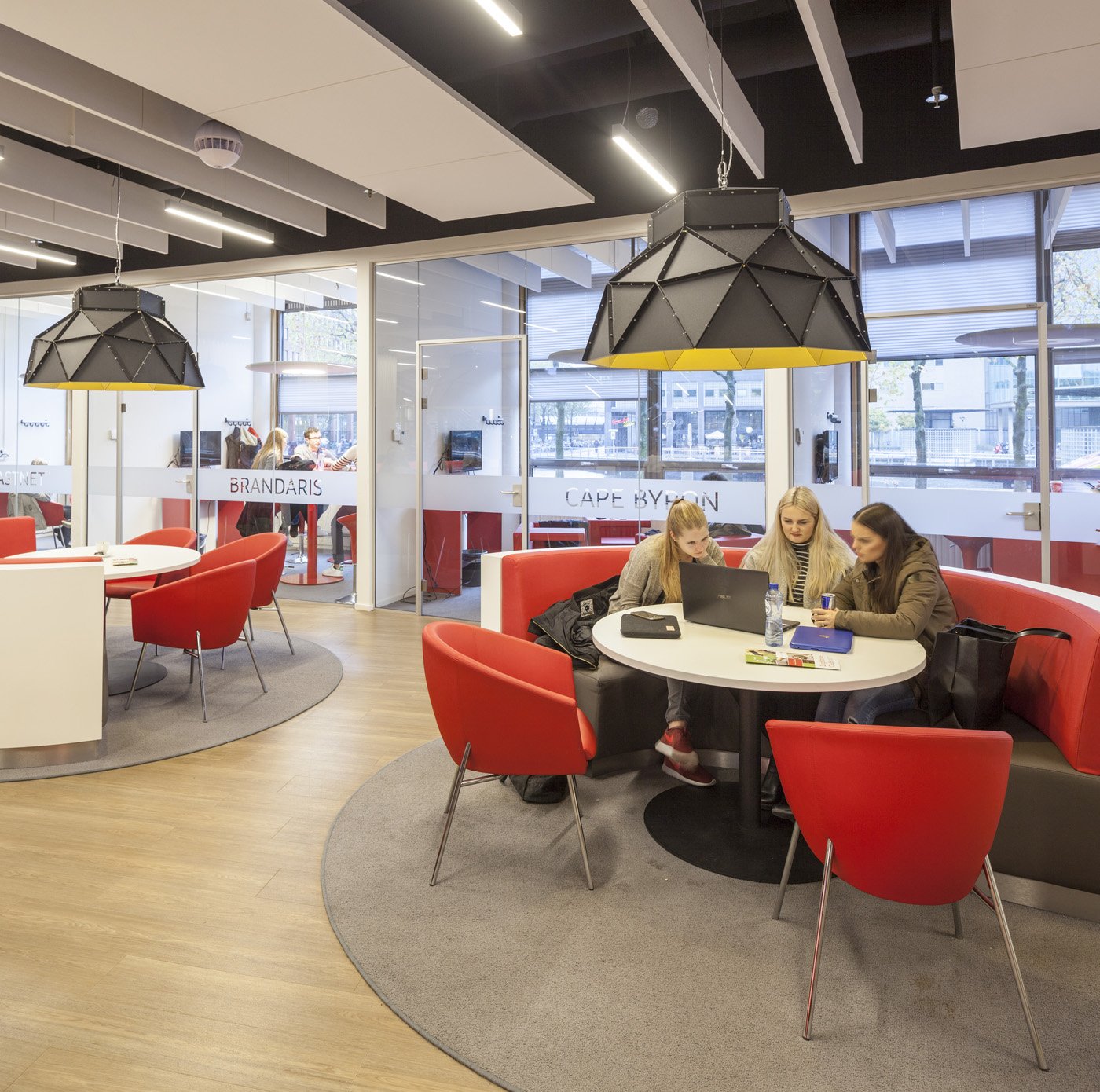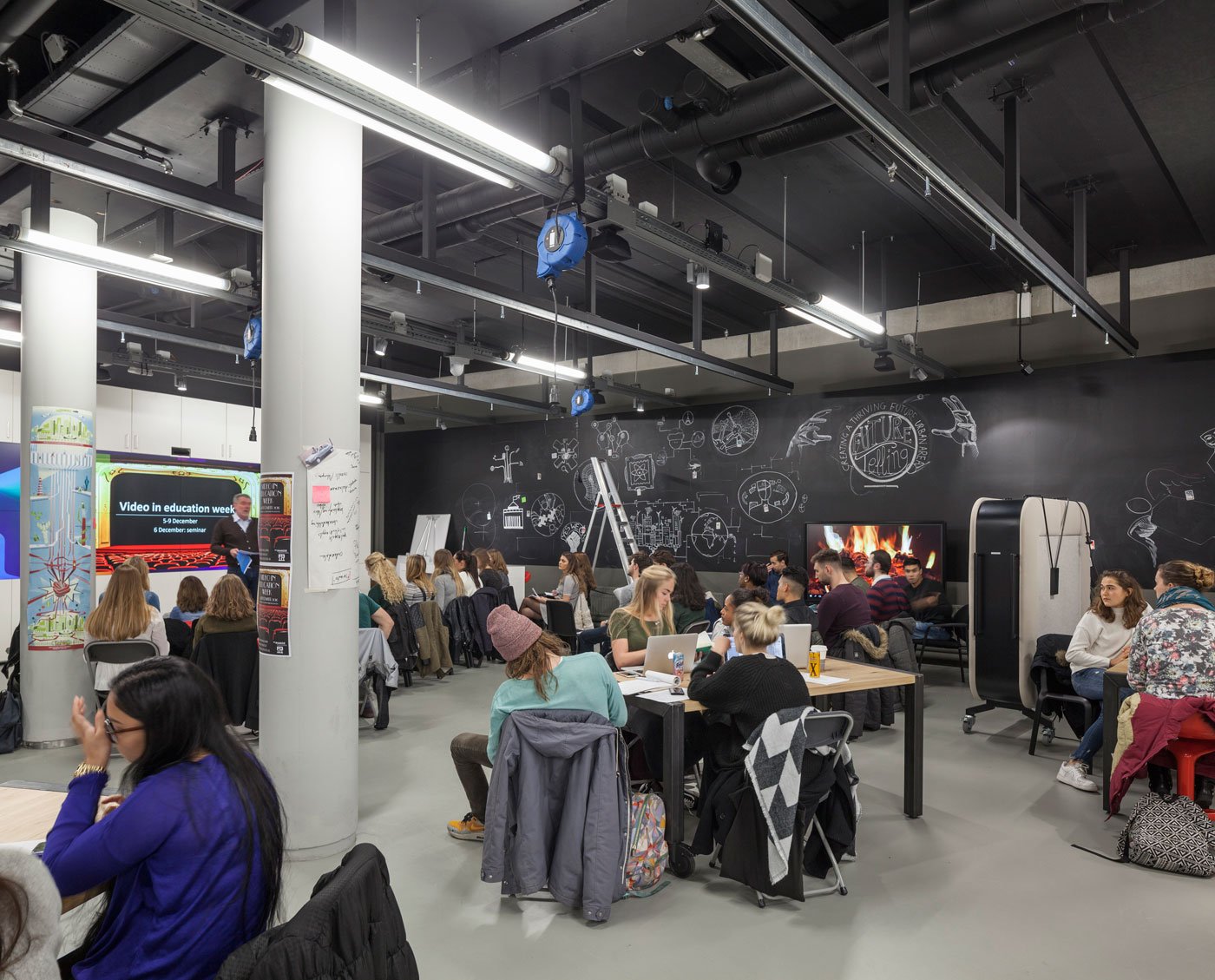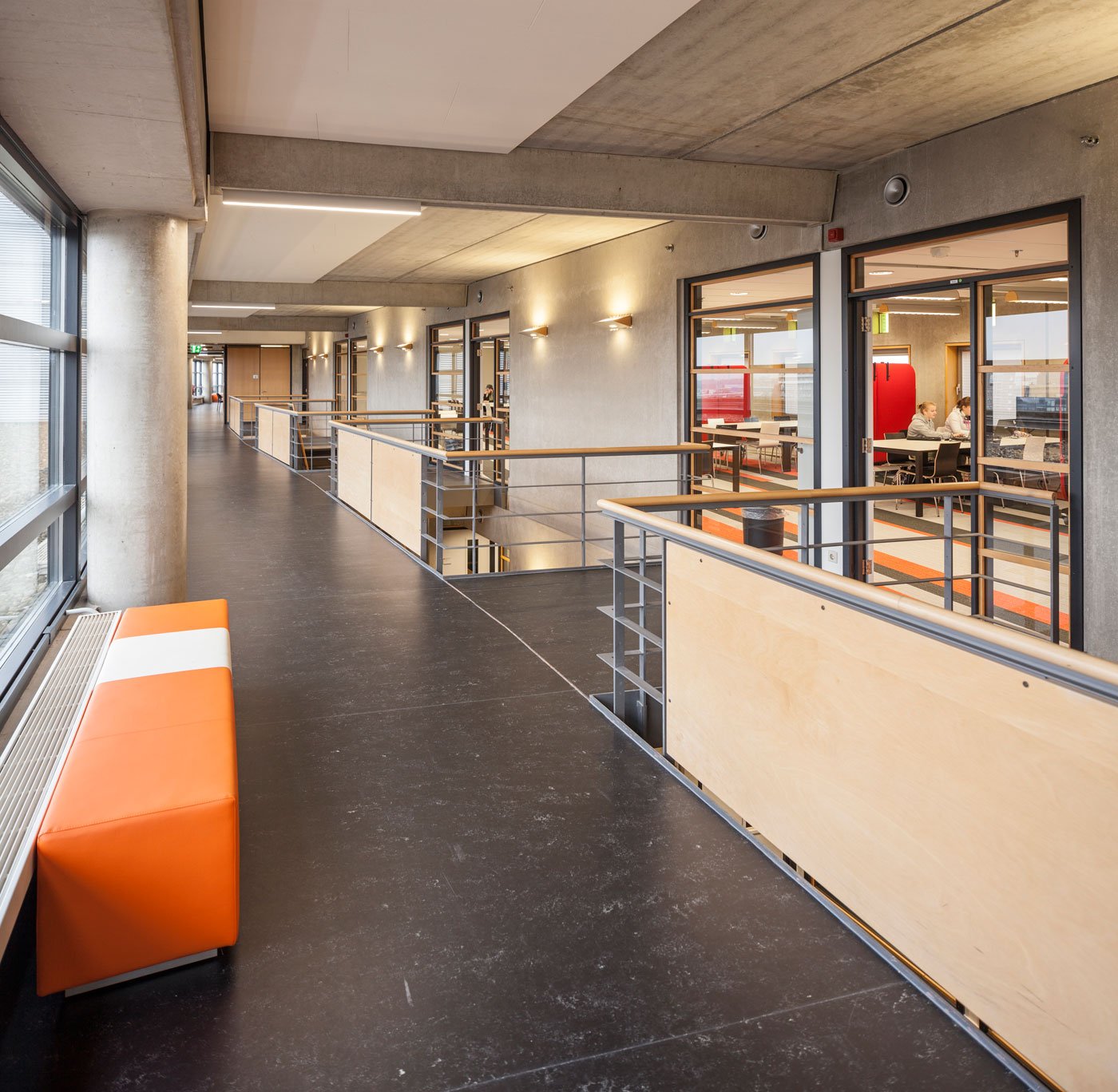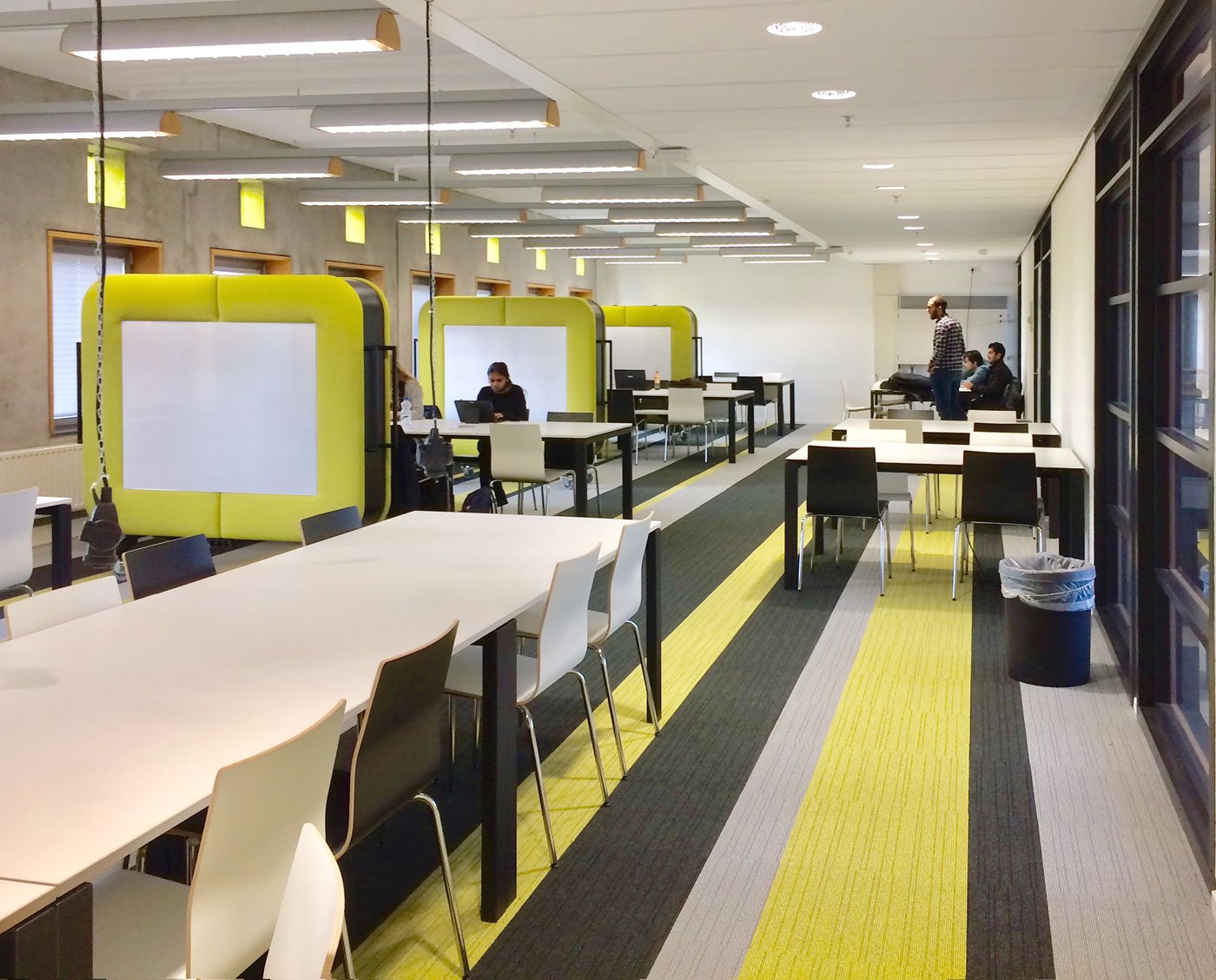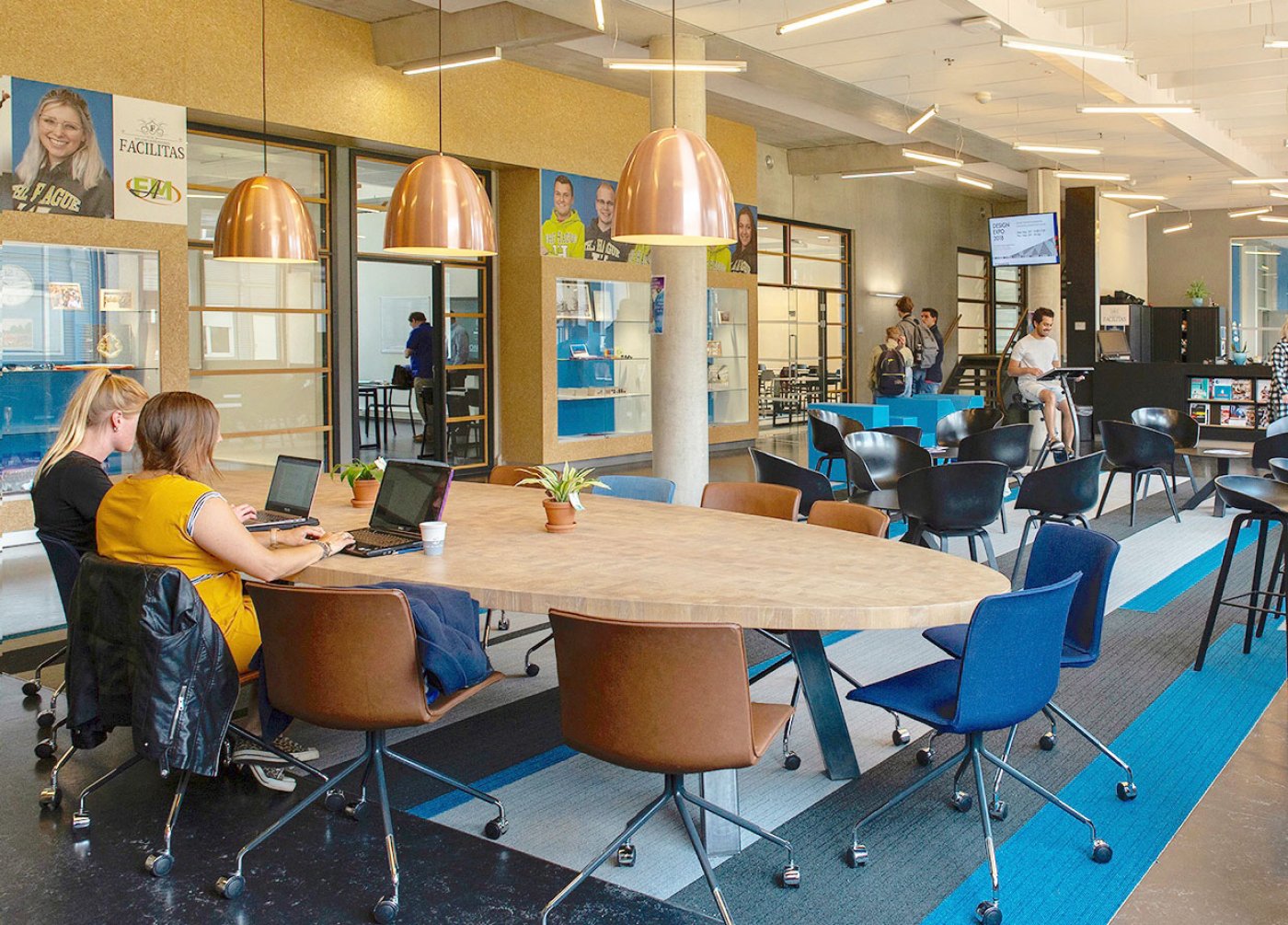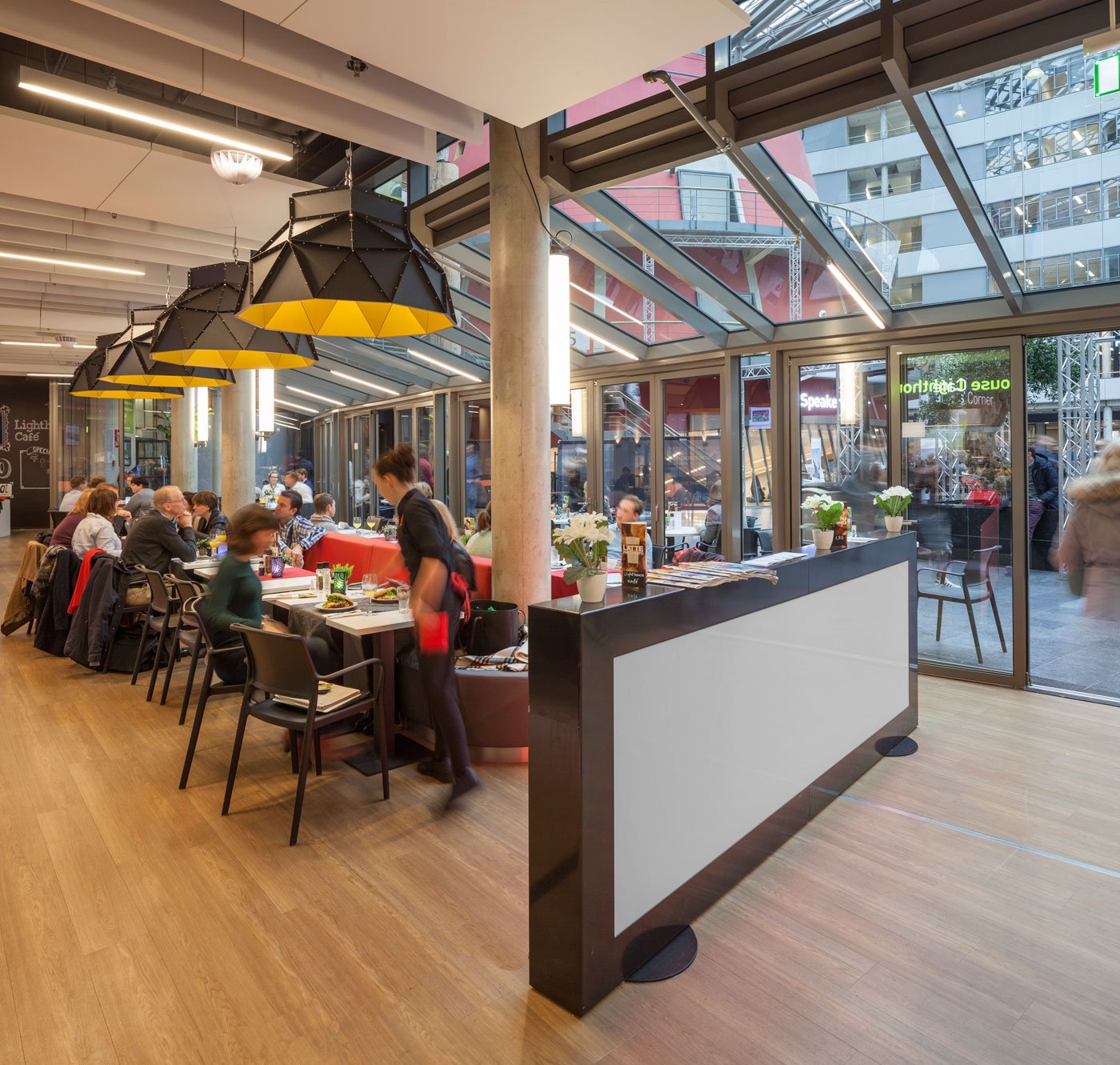 THE NEW WORLD OF WORK & LEARNING REFLECTED IN THE INTERIOR
The Hague University is switching to the New World of Work and the New World of Learning and this also includes a new layout and interior. Due to the size of the building, the renovation will take place in phases. Not just the faculty spaces will be converted, but also the common areas such as the entrance of the building with its reception, the restaurant and various halls and meeting rooms. New features will be added: an Innovation Playground in the central hall, a Speakers' Corner and several locations for videoconferencing.
Anchor points on a coloured thread
Each faculty has its own anchor point: a vibrant home base for the individual courses where students, teachers and visitors come together and the identity of each course is palpable. Spaces that are specific to the course, such as subject classrooms and project group landscapes, are bordered directly on the anchor point, as are the flexible workspaces for employees. Around these lie the classrooms and workspaces that are commonly available to the university and which provide the desired flexibility. To emphasise their different identities, each department gets its own colour palette regarding furniture and materials. Together, the colour palettes form a coloured thread throughout the entire complex.
Abels & Partners Architecten adopted the project in 2019.