Renovation Water Authority Office in Almelo [3]
With the new layout of their head office in Almelo, the Vechtstromen Water Authority wants to show what it does and what it stands for. The design is grafted on the Water Authority's vision in which a clear connection with the working area, activities and society is pursued. The interior has been completely renewed and no longer has its own workplaces, not even for management and board. In order for everyone to be able to function properly, there is a large choice of suitable, inspiring spaces and various comfortable workplaces. For the public, an information centre is situated on the ground floor.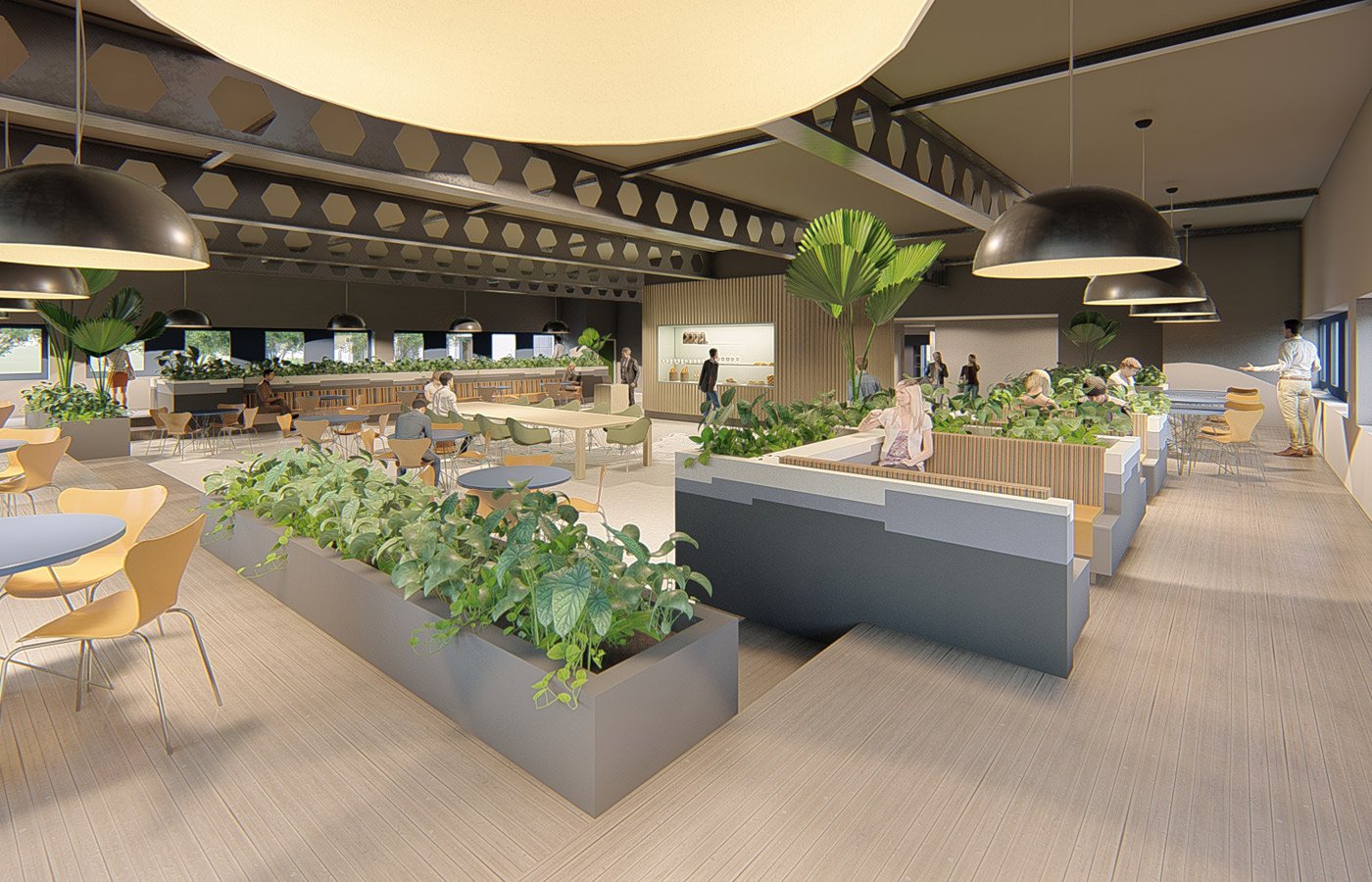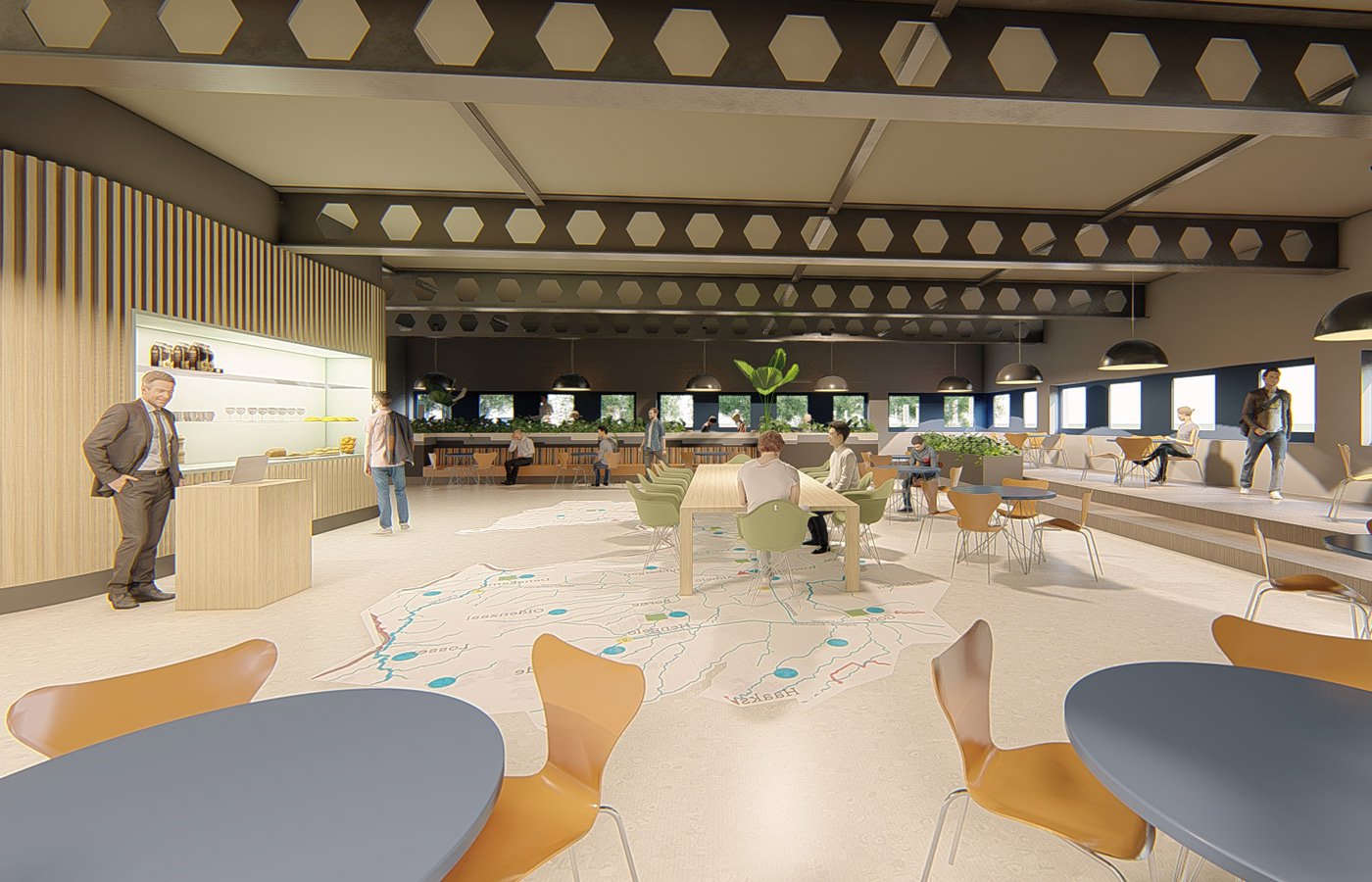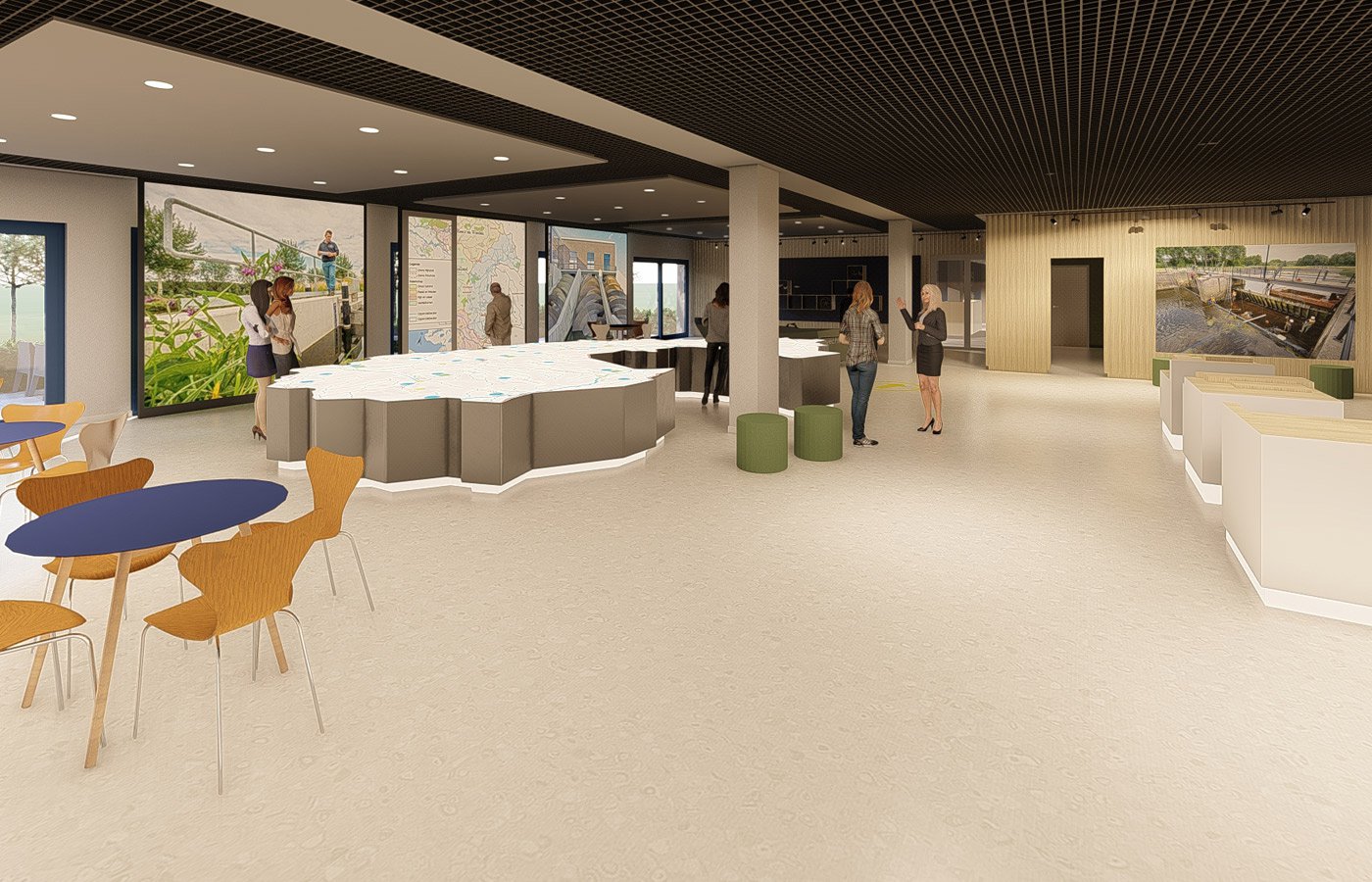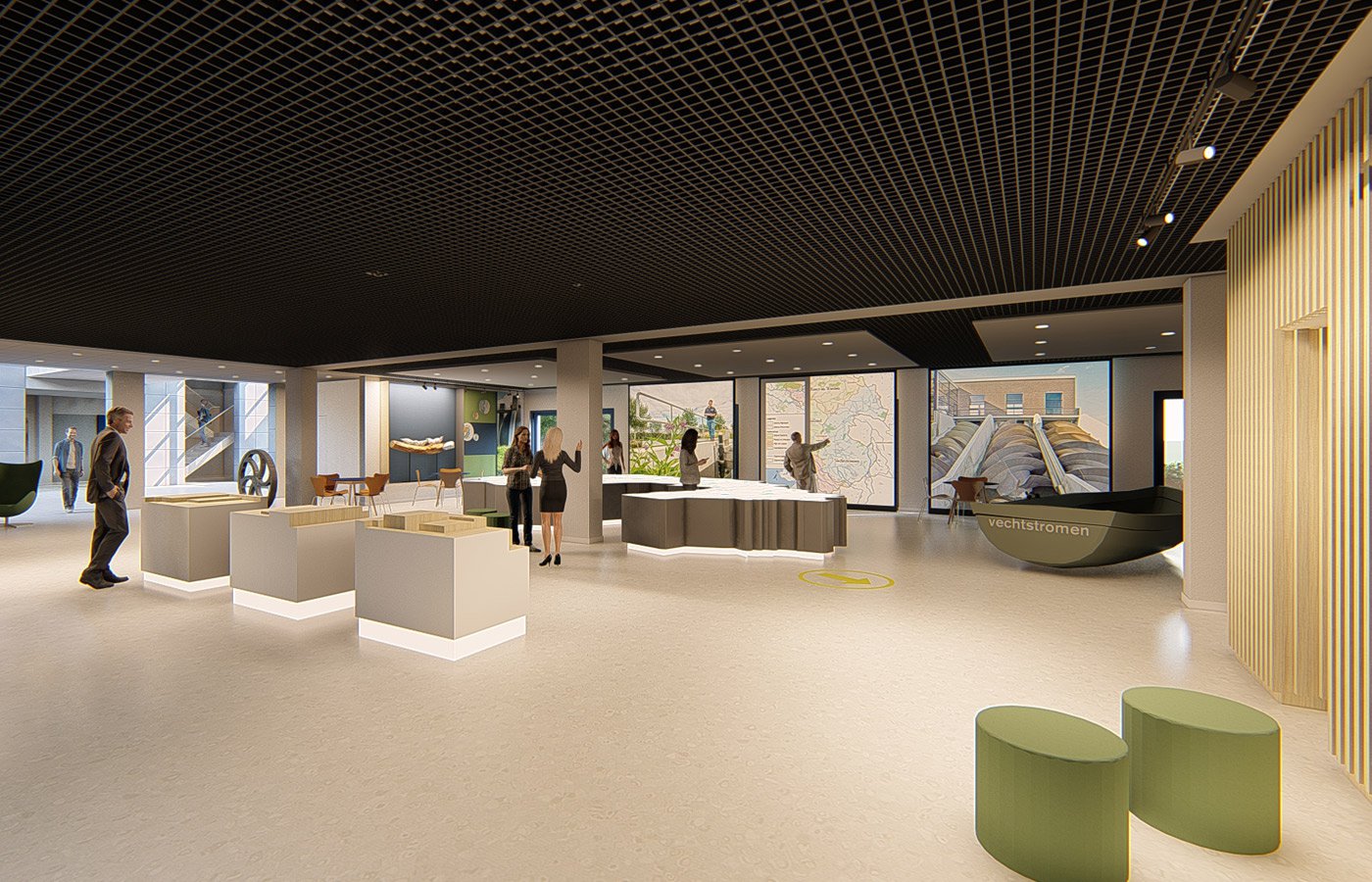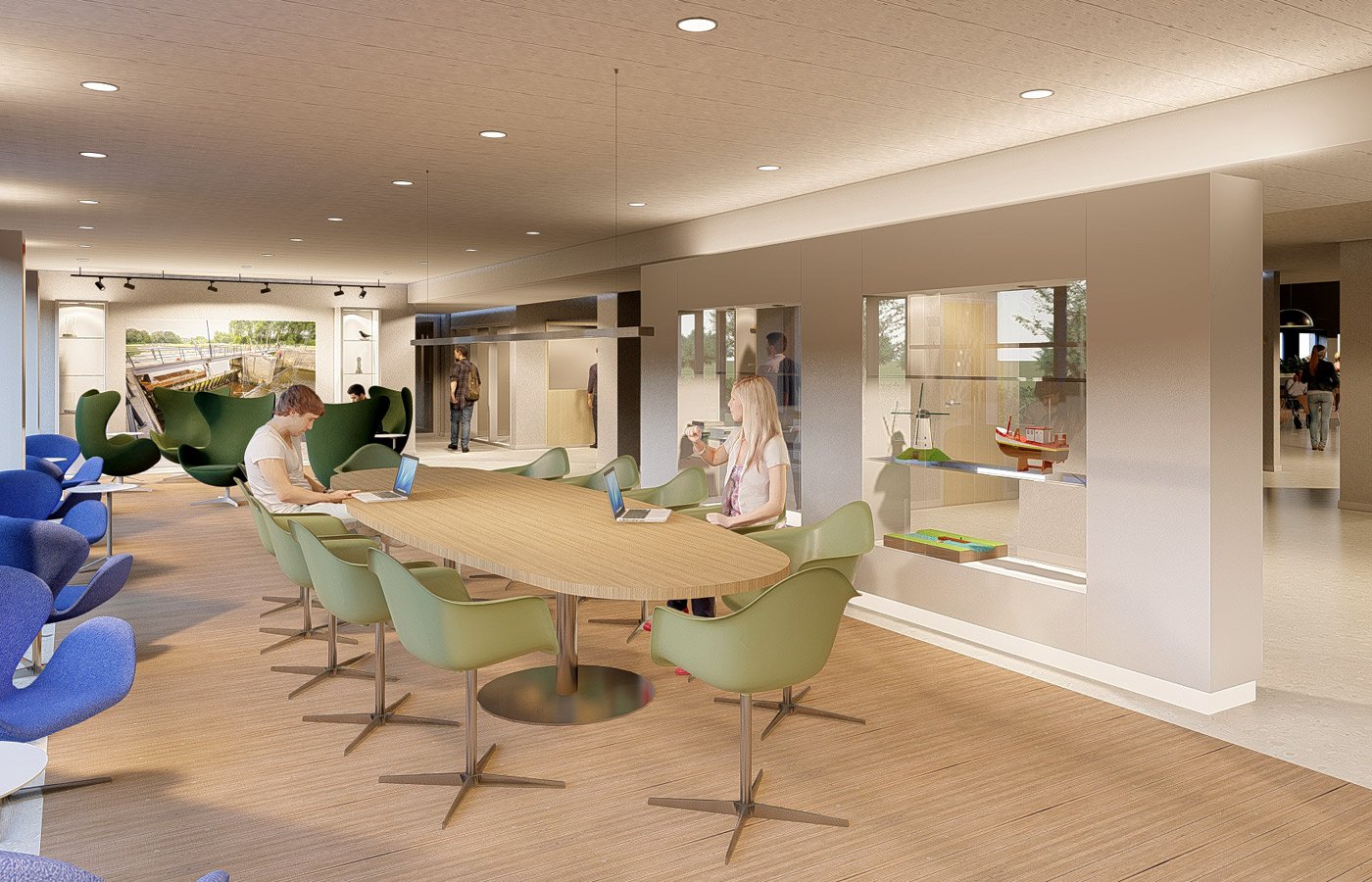 GROUND FLOOR WITH PUBLIC AREAS
The ground floor has largely been rearranged and consists of entrance, hall, information centre, restaurant (on the site of the former laboratory) and sanitary facilities. In addition, there are central meeting rooms, such as the Vechtzaal where the General Board of the Water Athority meets, and representative rooms for chairman, heem councils and management.
The restaurant, which is also open to visitors, is a sitting and working area with multiple functions: not only does one come here for lunch, but it is also available during the day for consultation, working, meeting and (informal) meetings under the title of work cafe. Outside, there is a terrace with about 25 seats.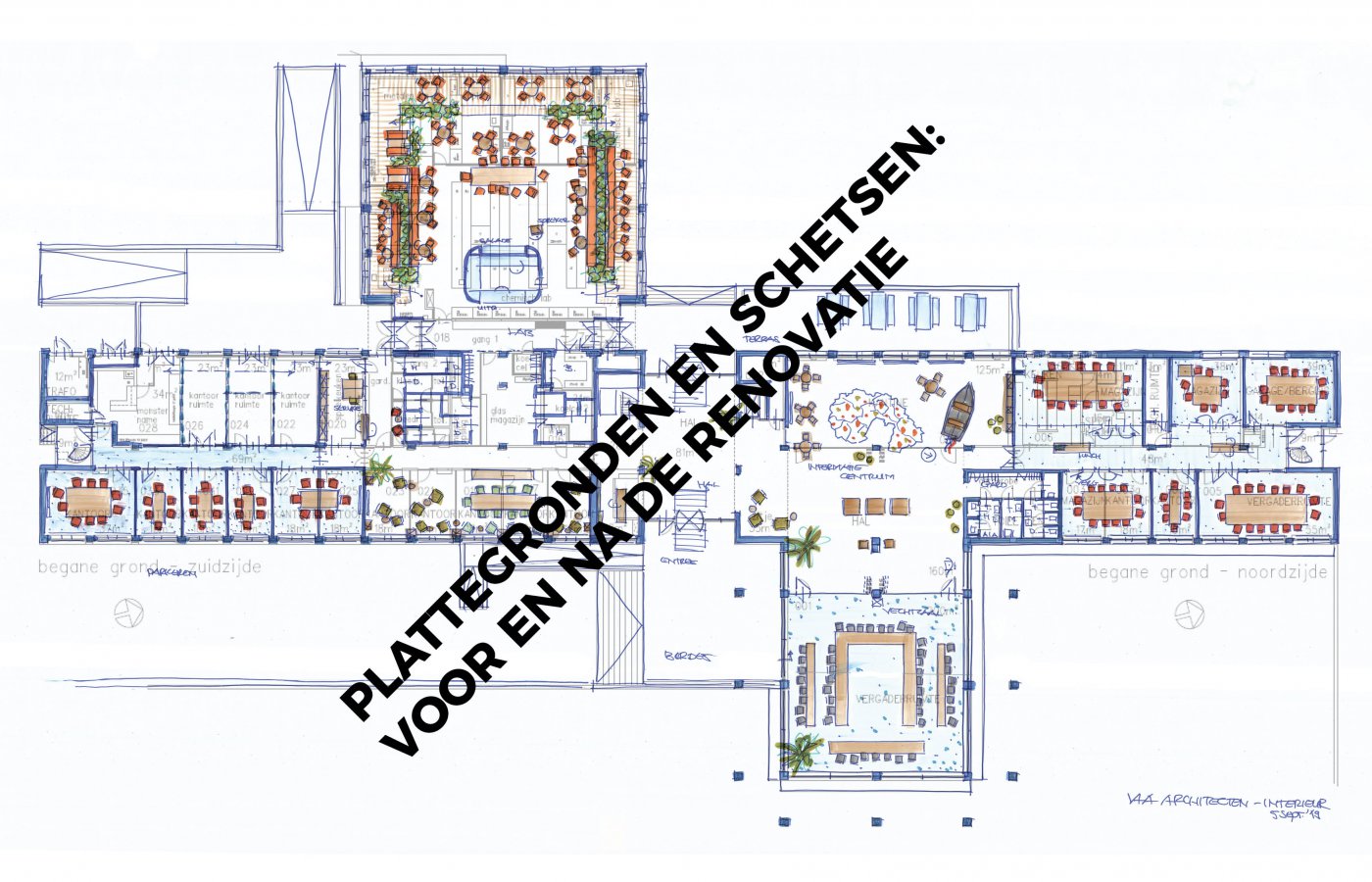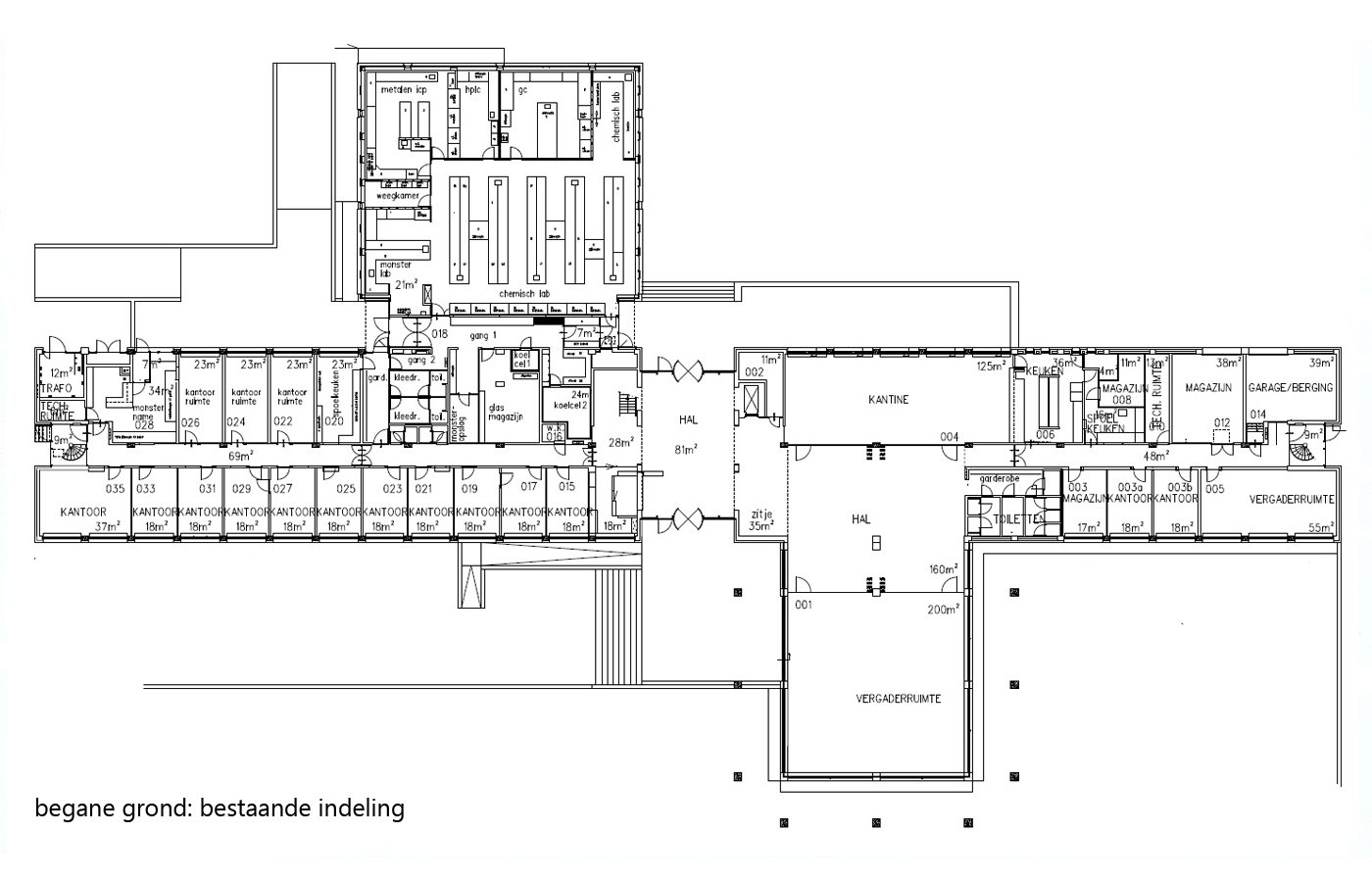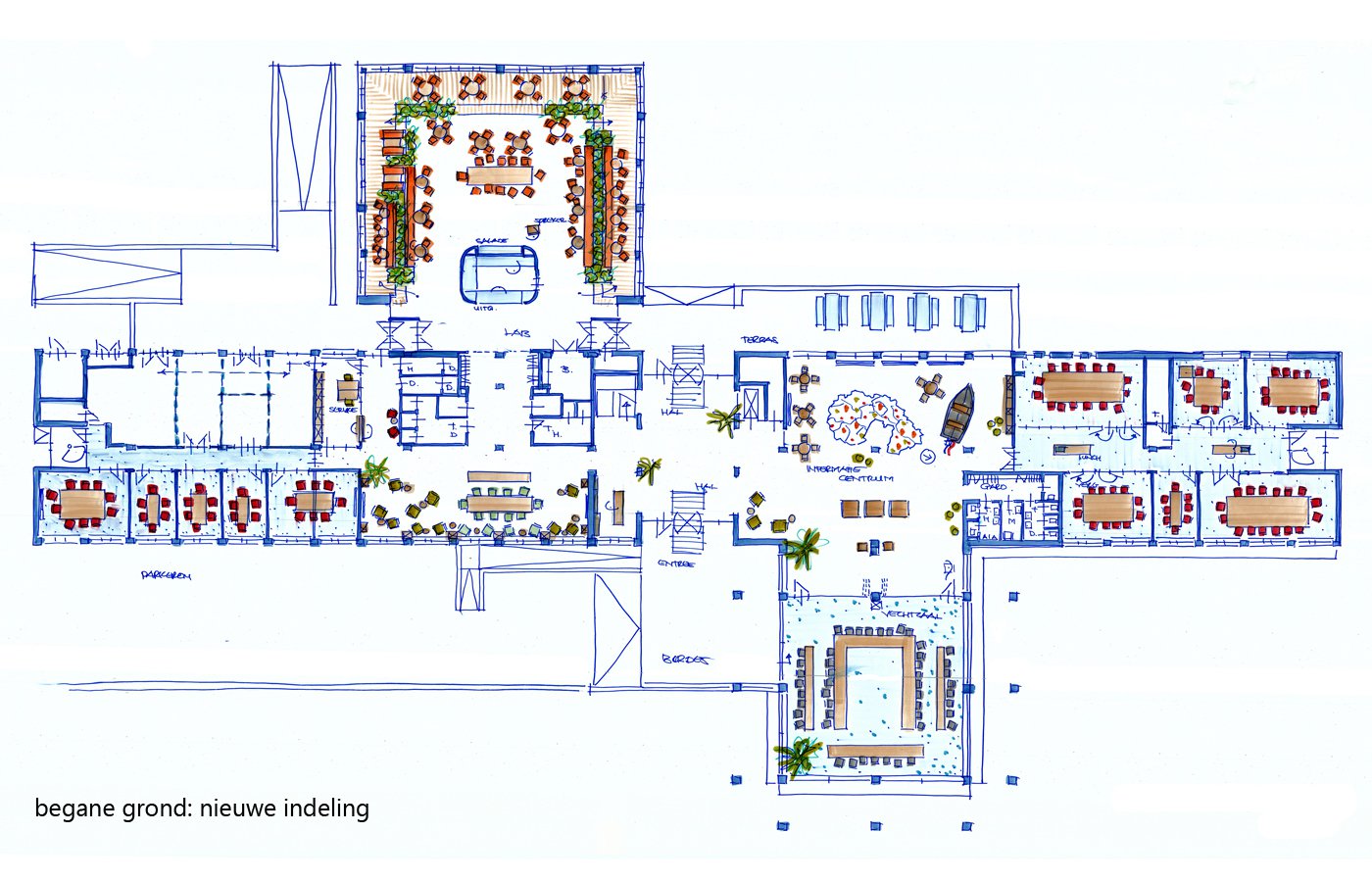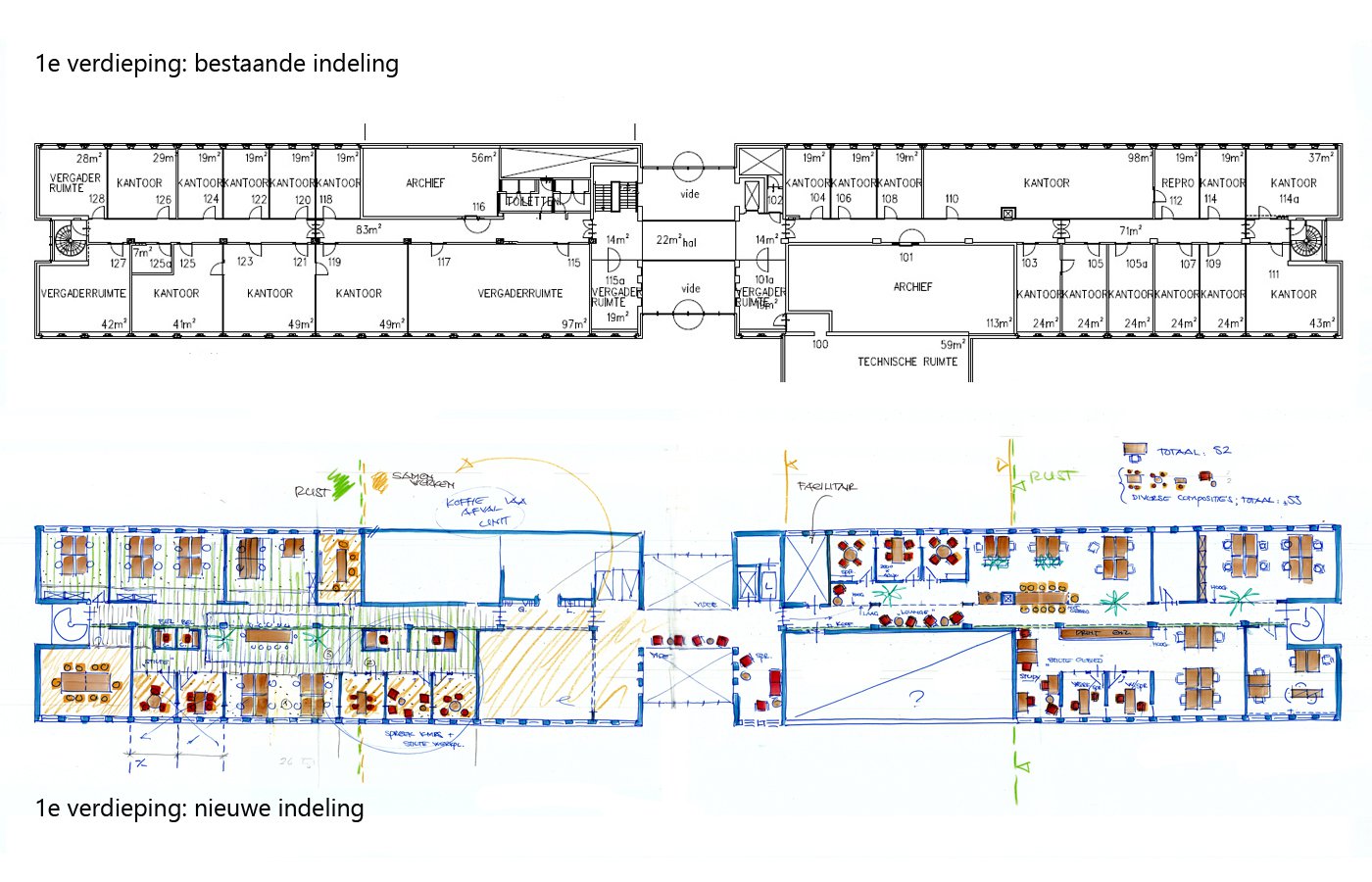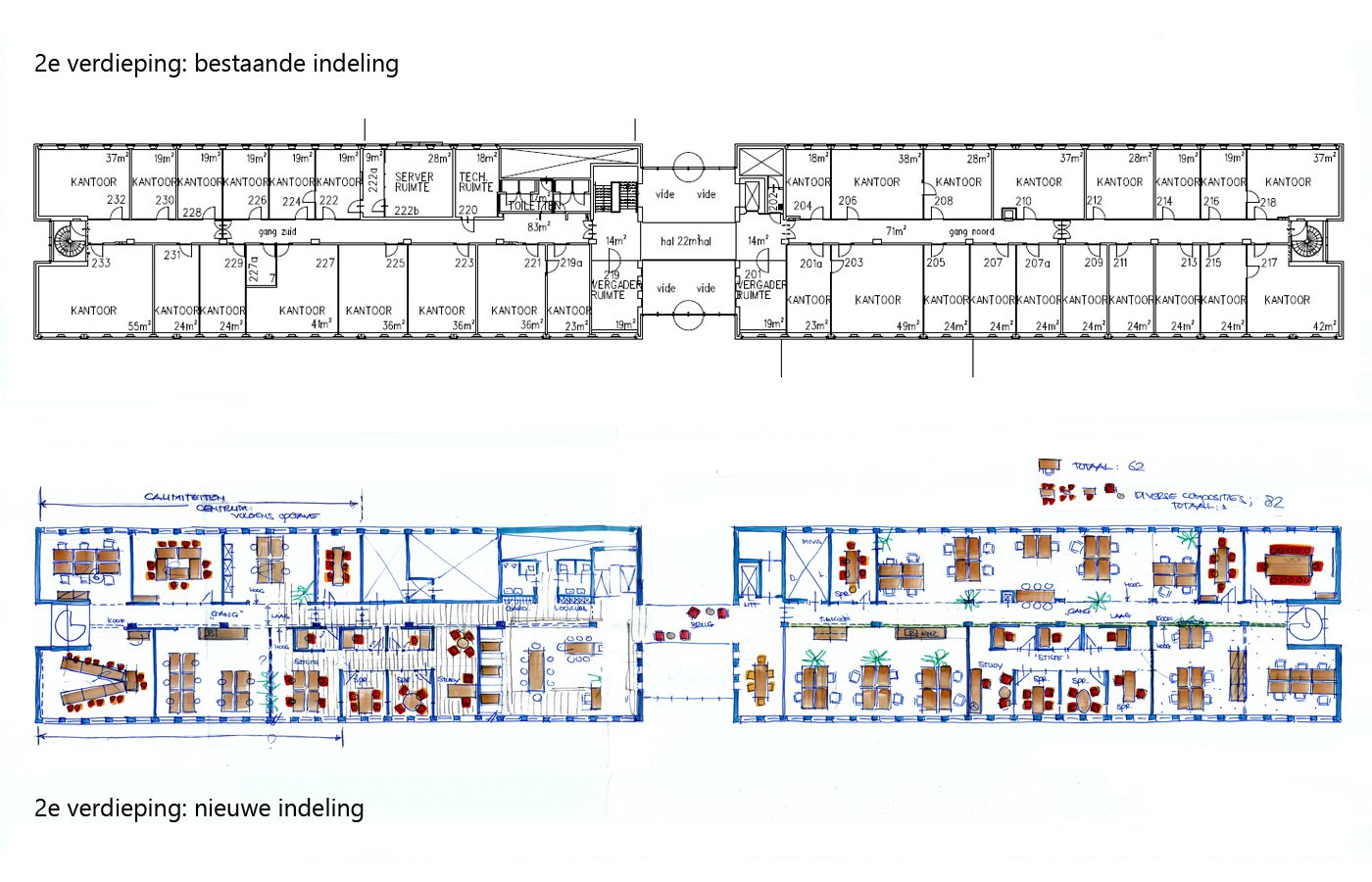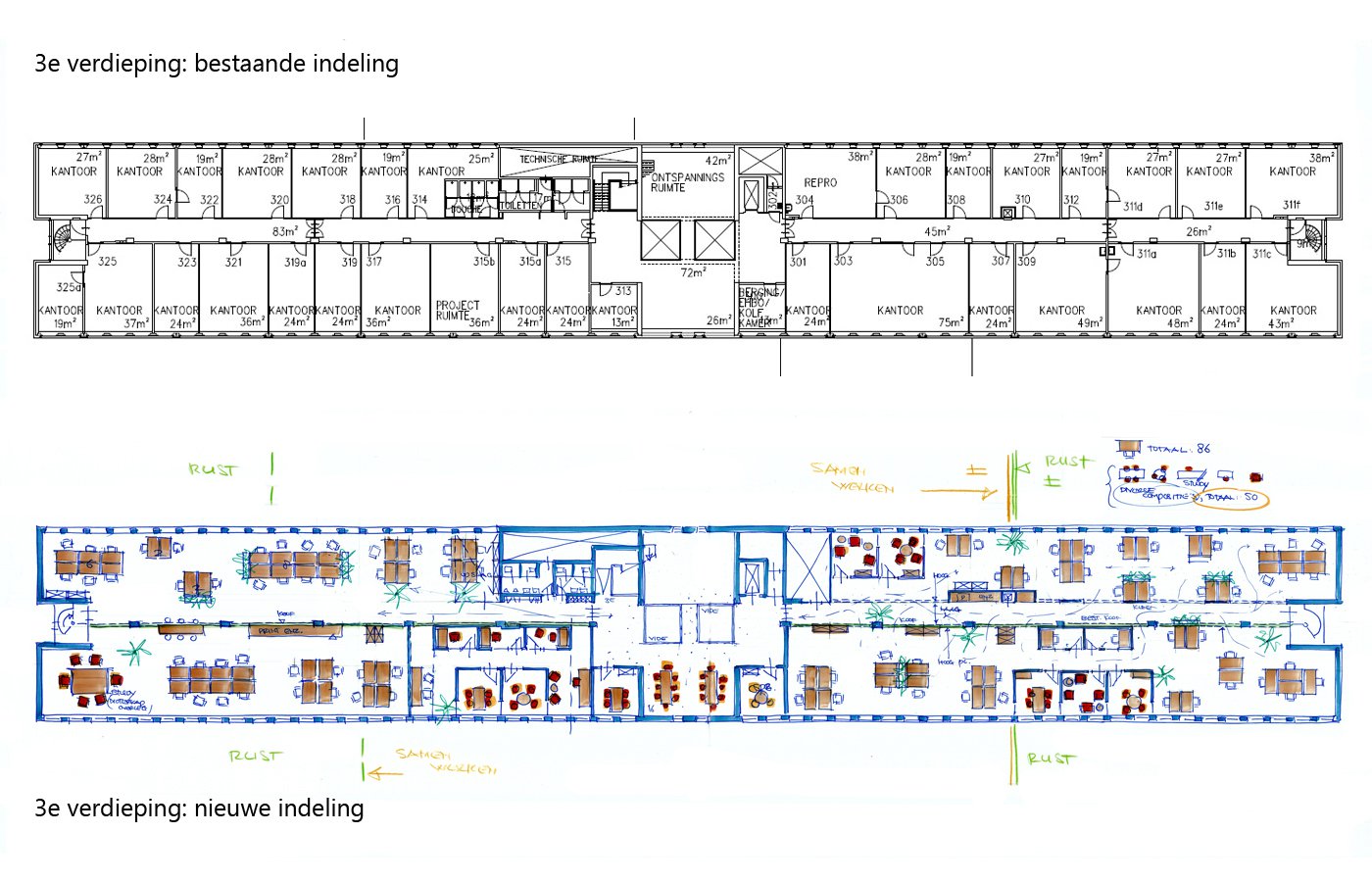 From a cellular office to a transparent work environment
In the 1992 design of the office building, the workspaces were arranged as cells on the facade and were accessed by a long corridor, resulting in an introvert building. For working in connection, the office floors have been opened up by removing walls in various places and daylight can penetrate deep into the building.
Different workplaces have been designed, depending on the nature of the work: collaborative workplaces, informal meeting places and places for concentration. The distribution is based on the different user groups and their activity patterns. In order to ensure flexibility, there is standardisation. In concrete terms this means that consultation and project spaces have been created on all floors, while on the third floor, spaces for experimenting in meeting and innovation have been taken into account.
There are workplaces in the open space as well as more enclosed workplaces. Smart zoning ensures that there are areas in which a lot of interaction takes place and more quiet areas in which more concentrated work can take place. In the middle of the floors, there is more interaction, whereas the quiet workplaces are situated in other logical spaces on the floors. Here, employees can work with concentration in a low-noise environment.