INGENIEURS ARCHITECTEN ASSOCIATIE
Industrial heritage combined with stylish new construction
Cruquius 2.2 Sigma in Eastern Port Area
After termination of the shipping activities, the various peninsulas in the Eastern Port Area of Amsterdam changed into almost monofunctional residential areas from 1979 onwards. Finally, it was the turn of the eastern part of Cruquius. During the urban renewal at the end of the twentieth century, the cattle market grounds and warehouses in the west had already been tackled, and from 2013 onwards, the part to the east of the Van Lohuizenlaan was transformed. But this time with a different outcome: a characteristic messy business park became a lively work and residential area while retaining as many distinctive buildings as possible. The site along the Nieuwe Vaart around the former Sigma paint factory is part of this change.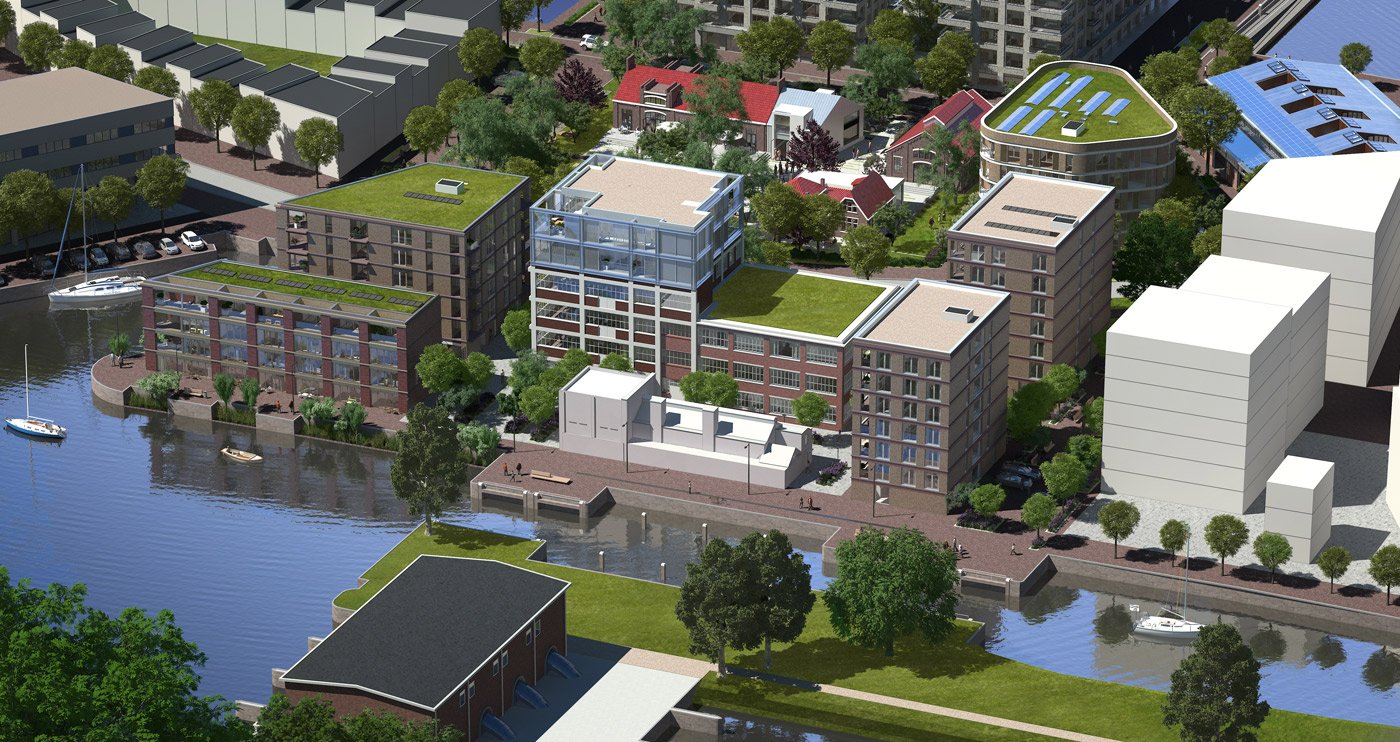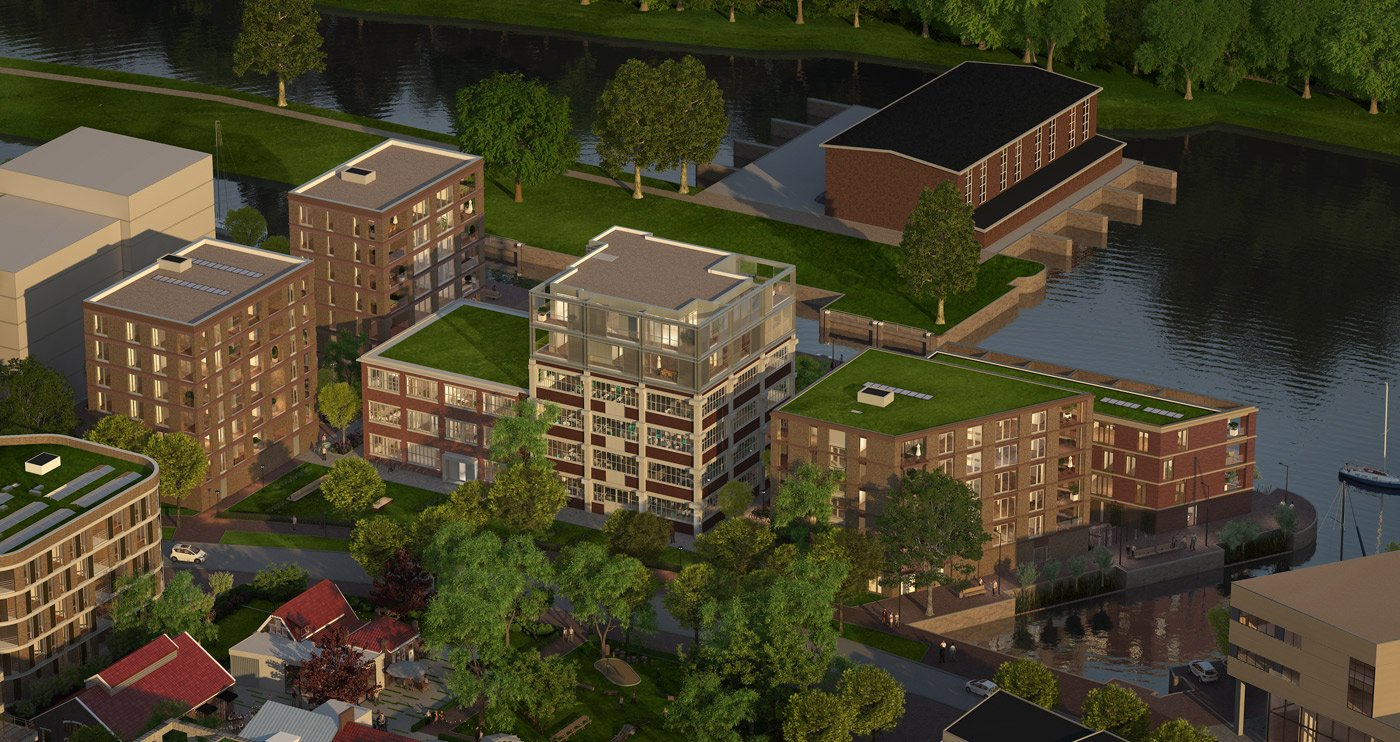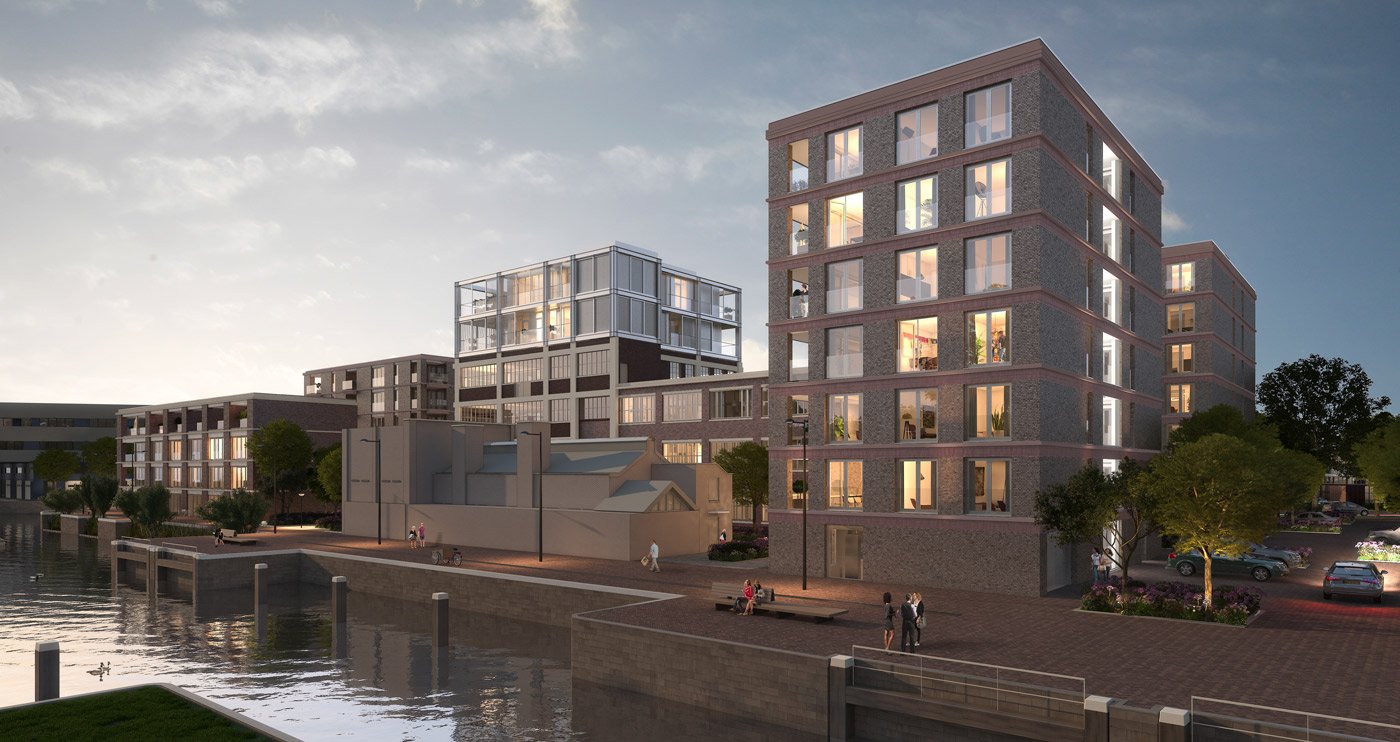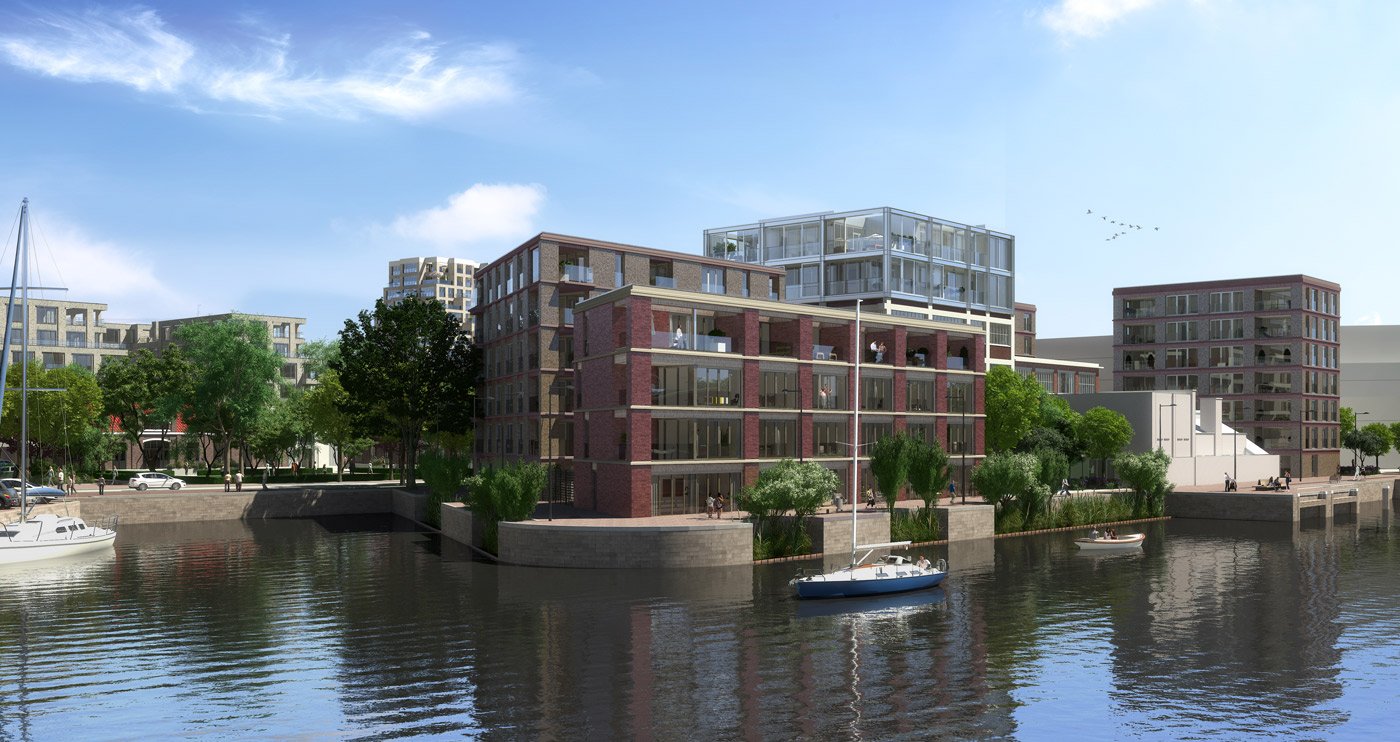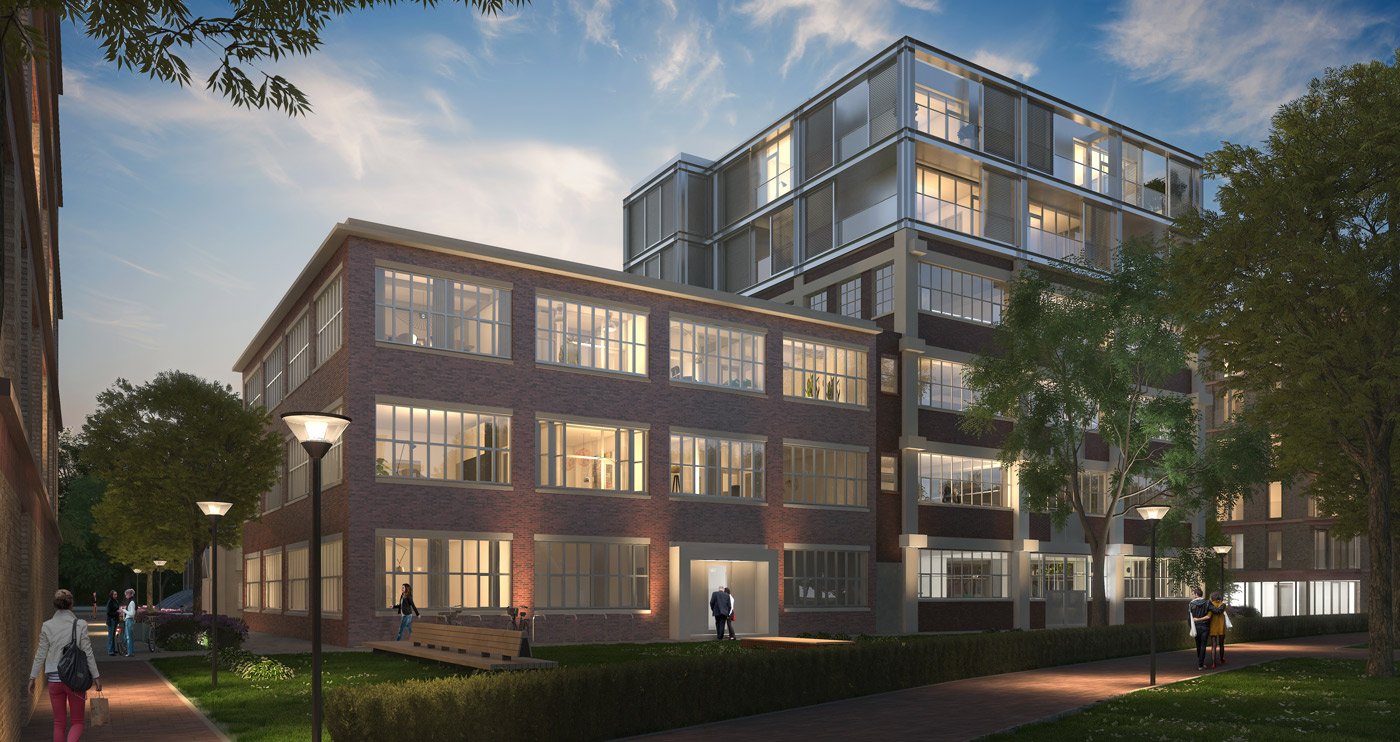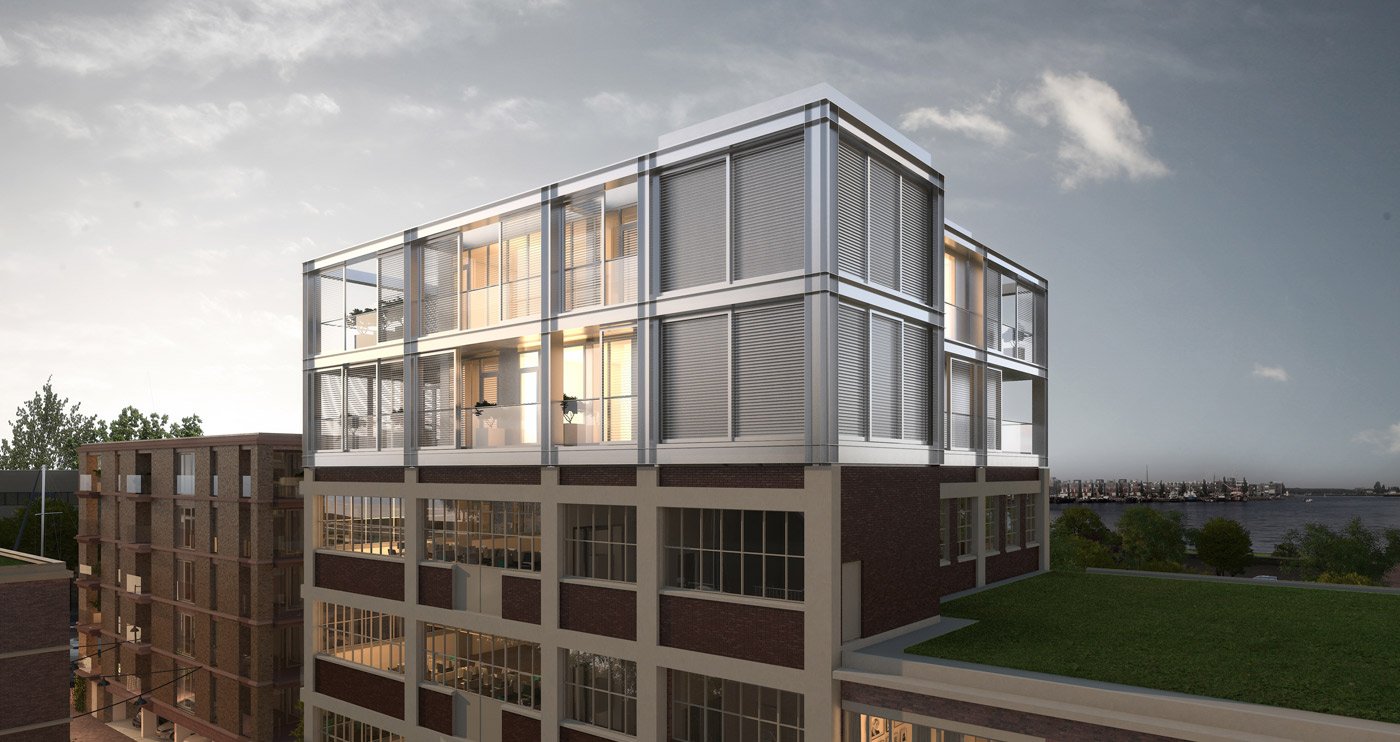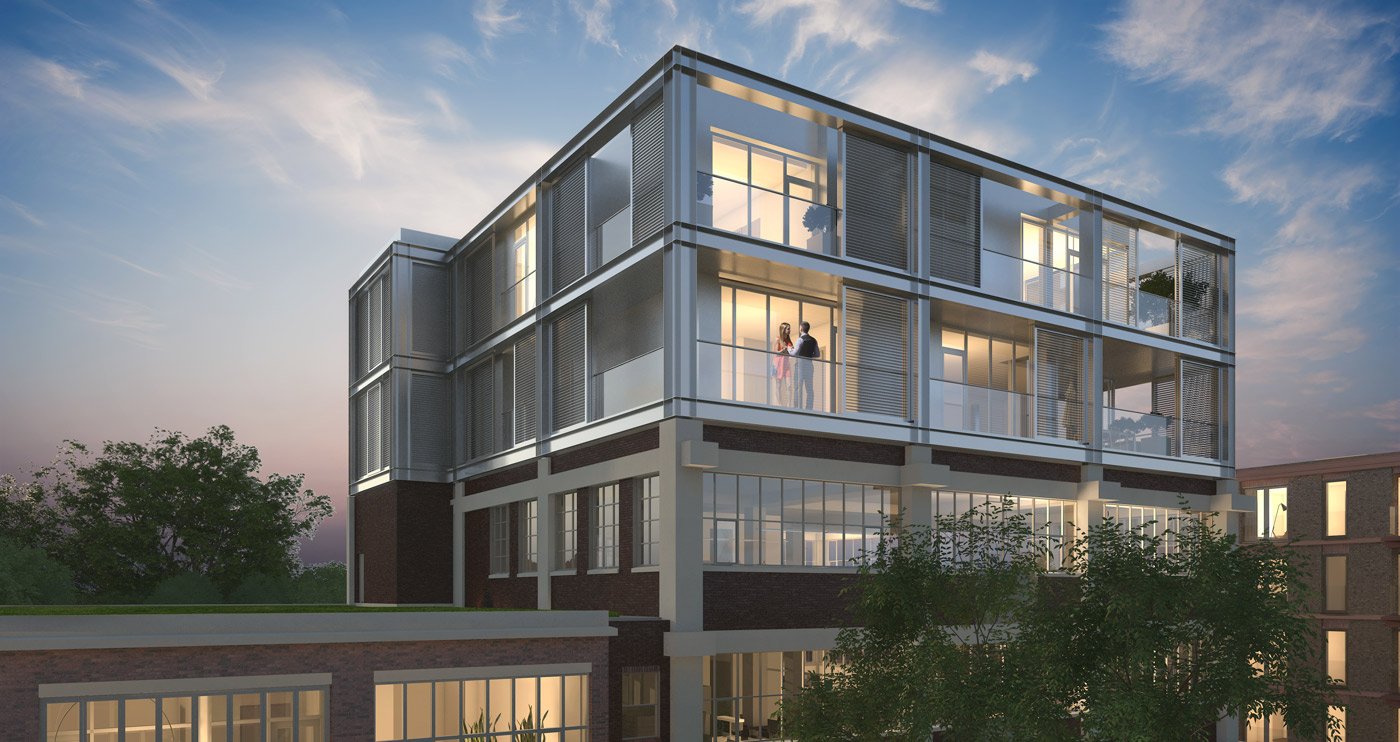 HOMES AND CREATIVE ACTIVITY
The Cruquius 2.2 Sigma planning area is located south of the Cruquiusweg near the Zeeburger lock. From 1934 to 2008, paint and varnish factory Vettewinkel and Sons (later Sigma) was located here. Based on the game rule card (see last paragraph) a plan was drawn up.
On the site, a number of characteristic buildings are located, including the monumental paint factory and adjacent lacquer warehouse annex paint mill. These buildings will be restored and made suitable for creative activity and living. On top of the paint factory itself, two extra residential floors will be built, while the existing layers are designated to activity. This new structure is historically sound because once, two extra layers already existed here. The other characteristic buildings are in poor technical condition and will be demolished. The lacquer distillery on the quay will be retained and given a new function.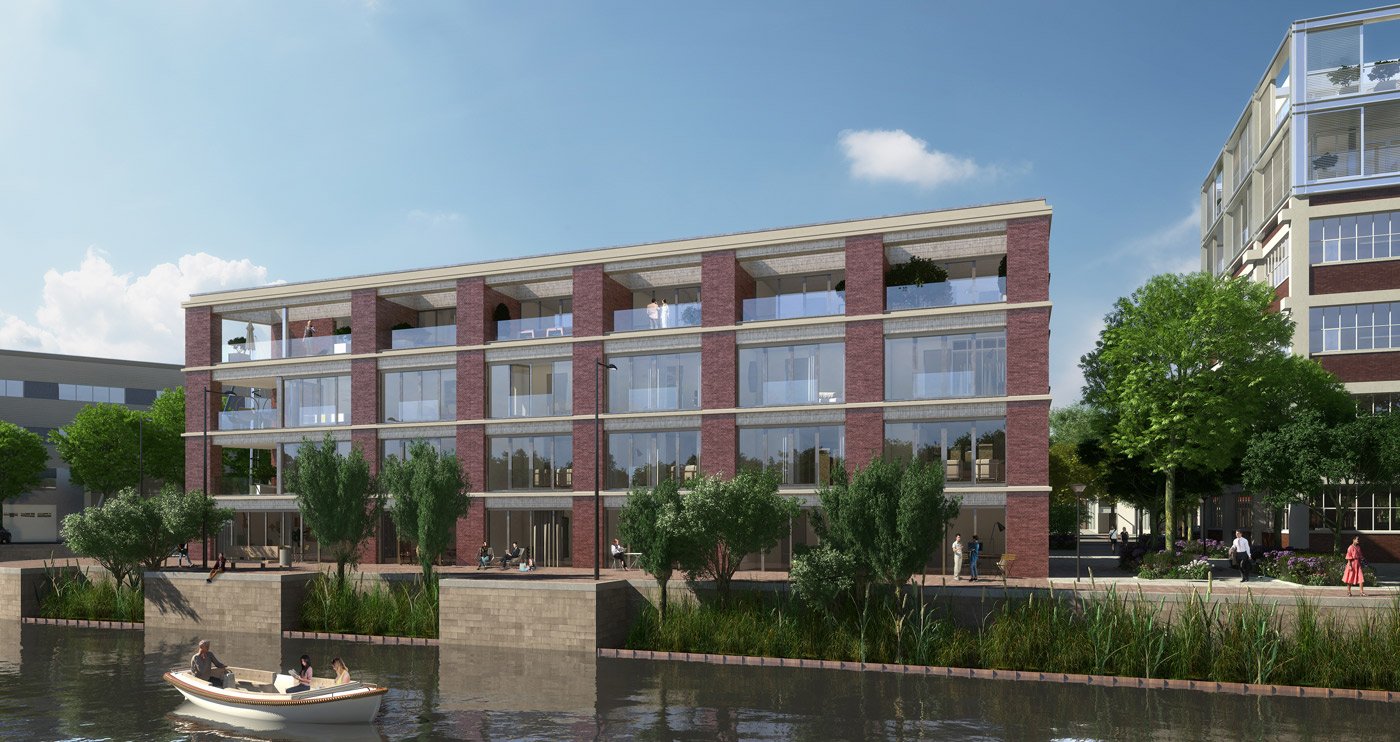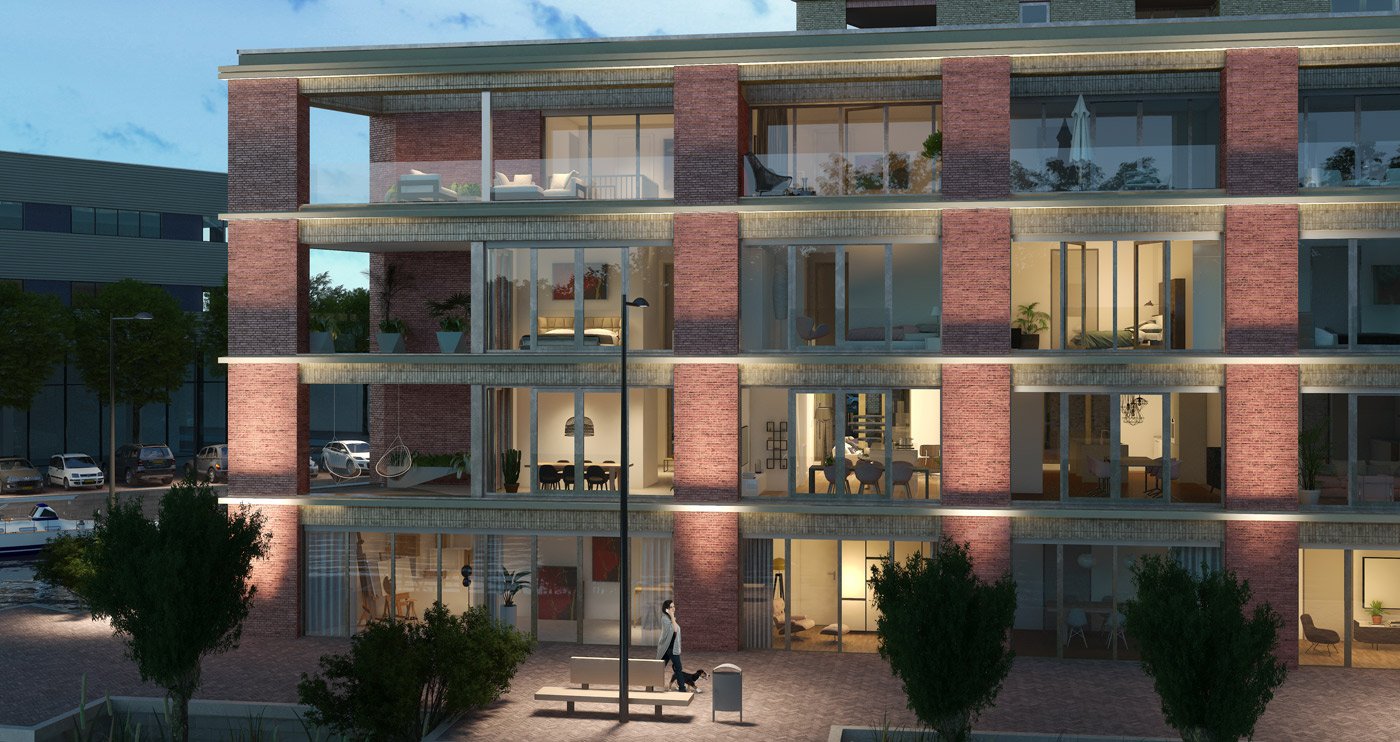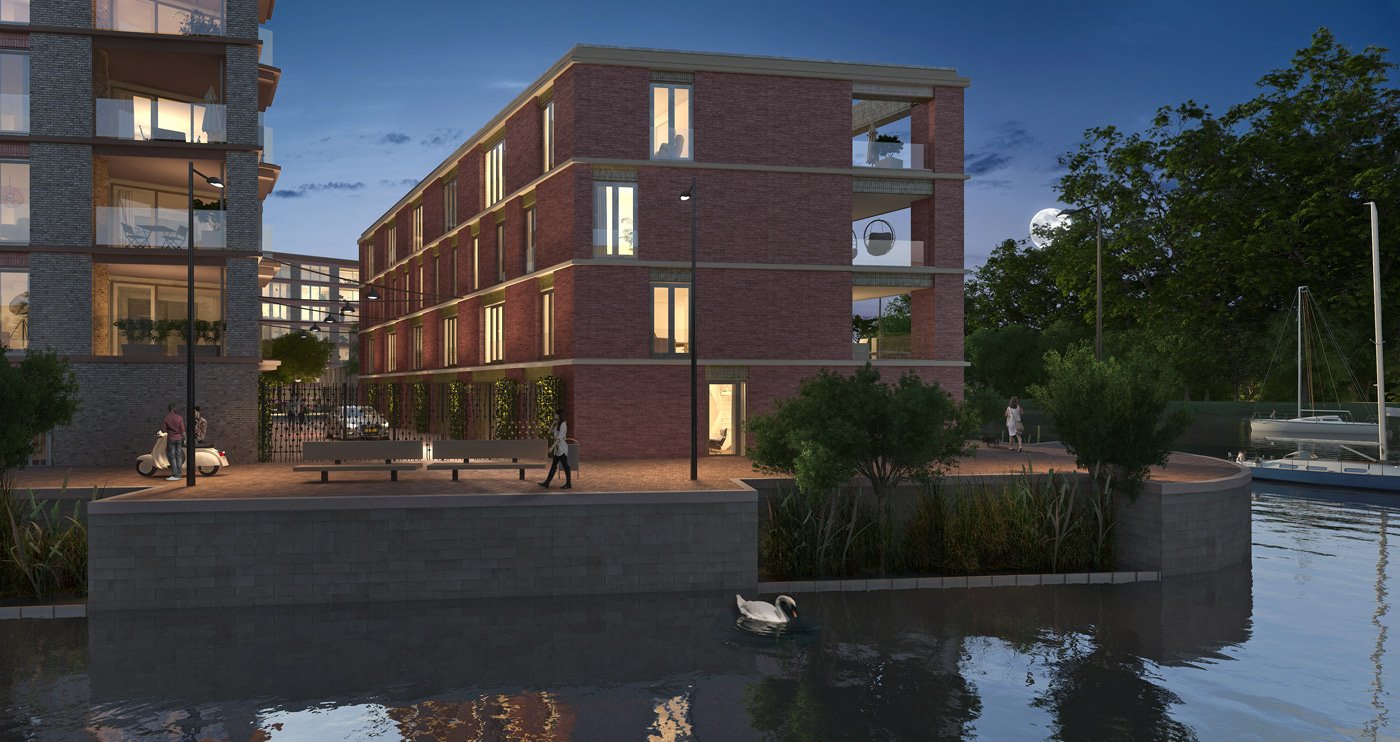 New construction in industrial style
New construction will be realised around the existing buildings in an appropriate industrial style, with homes in both the owner-occupied and rental sectors, both stacked and ground-bound. This way, a loose group of buildings will be created, with a balanced distribution between old and new with respect for the monument and various lines of sight between the buildings.
The differentiation in building height of the surrounding buildings ensures that the topulated monument becomes clearly visible. By creating lower buildings on the south side, a gradual build-up is created. The project comprises 77 homes with 53 parking spaces at and below ground level.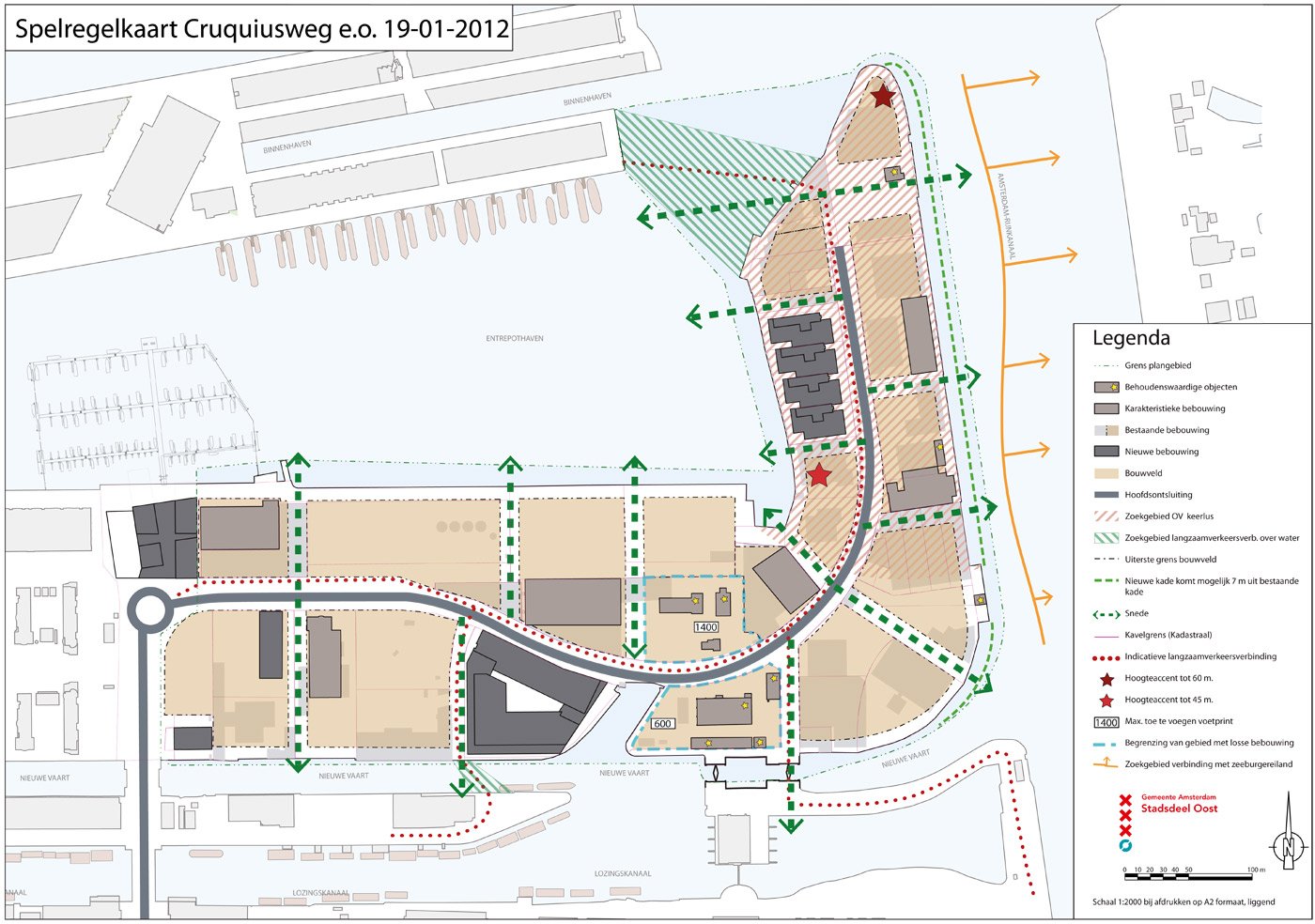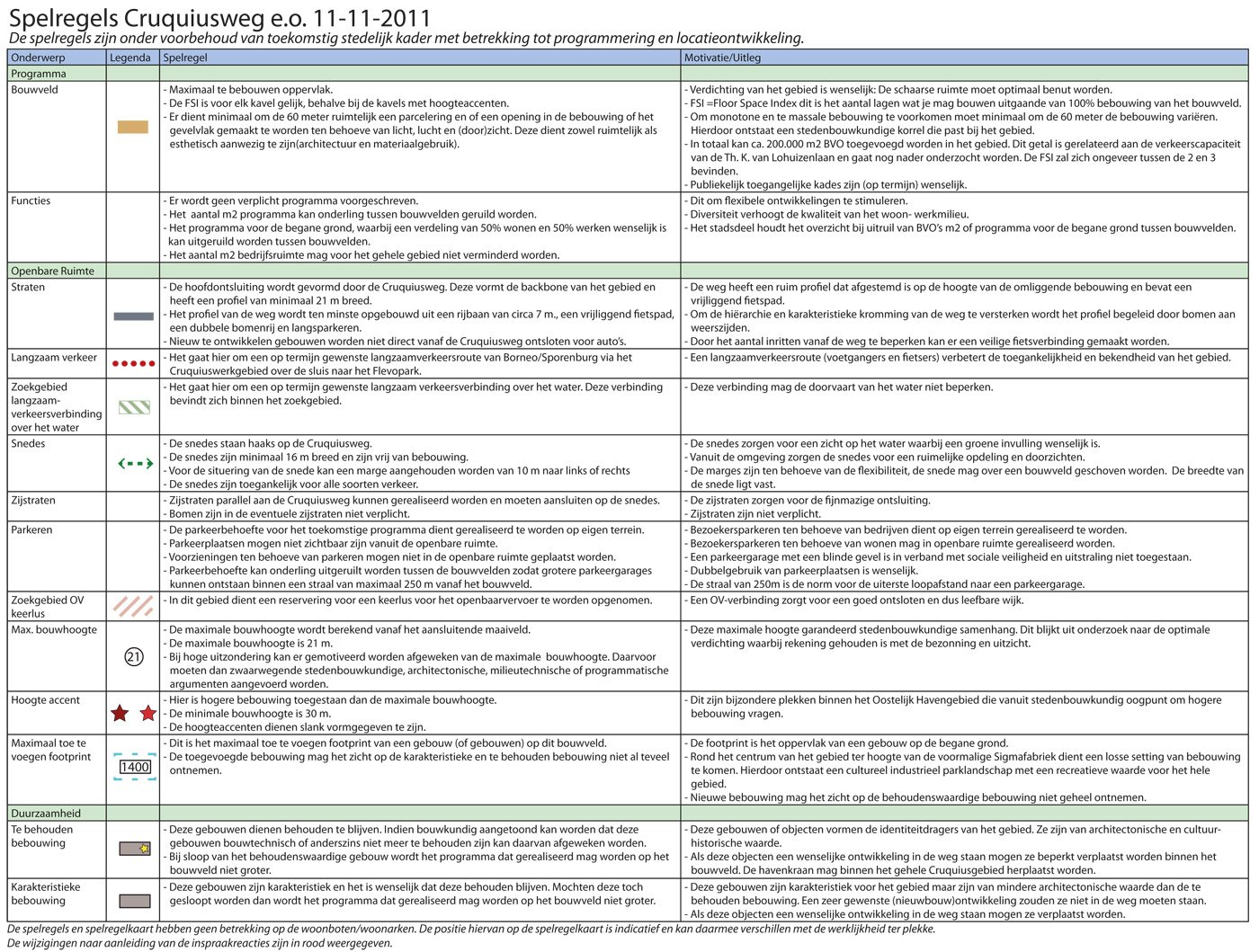 Urban planning based on game rule card
The Eastern district of the municipality of Amsterdam has chosen a strategy of urban planning by invitation: initiative and responsibility for the transformation come from the market, i.e. the developer and builder. Furthermore, the transformation will take place per plot, resulting in an organic development that strengthens and qualitatively improves the diversity of Cruquius in the areas of living and working.
No urban development plan has been made, but a game rule card with game rules which the plans must comply with. The strategy also has a mandatory consultation with all stakeholders so that zoning plans can be established without any views and construction can commence quickly. The plan for Cruquius 2.2 Sigma complies with the game rule card based on the following:
the preservation of industrial heritage
a variety of buildings with a pleasant and liveable view from the neighbourhood
the realisation of a programme consisting mainly of rental properties in the middle segment
the possibility of making an economically viable plan at this historic site in the heart of the new Cruquius area